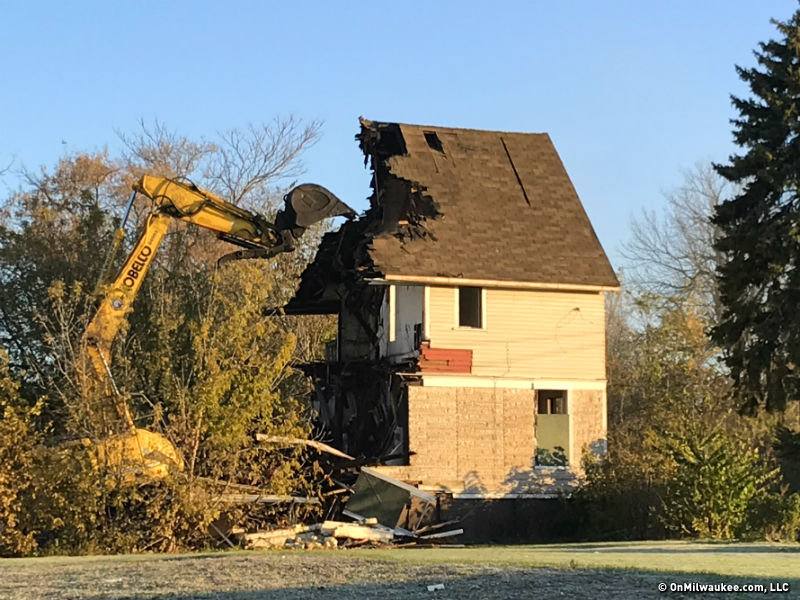 New city law requires deconstruction rather than demolition
In an effort to boost employment opportunities, save old growth wood and other building materials used in old Milwaukee homes slated for demolition and keep materials out of landfills, as well as trim landfill tipping fees paid by taxpayers, Ald. Robert Bauman introduced legislation that would require deconstruction, rather than demolition, of certain old structures.
The Common Council approved the new deconstruction ordinance – which was co-sponsored by Alds. Nik Kovac and Khalif Rainey – Tuesday, and the rule that goes into effect on Jan. 1, 2018, requires deconstruction rather than demolition of most one- to four-family buildings built before 1930 that are scheduled to be razed.
Bauman, a member of the Common Council's Historic Preservation Commission, said in a statement that deconstruction will also cut carbon emissions, as prevent the release into the atmosphere of "asbestos, dust and other hazardous substances caused by mechanical demolition."
New Land Enterprises is currently deconstructing rather than demolishing the former Renaissance Books building (above) at 834 N. Plankinton Ave.
One of the highest profile deconstructions of late was the 2014 dismantling of the former Northwestern Mutual building pulled down to make room for the recently completed new tower.
WasteCap and Habitat's ReStore have been working to salvage and reuse vintage building materials in Milwaukee for a number of years. Proceeds from ReStore's sale of these materials help fund Habitat for Humanity's home building projects in the city.
"The demolition of Milwaukee's older housing stock does more harm than good," Bauman said. "Deconstruction will help save rapidly disappearing old-growth building materials while also benefiting our environment and creating new jobs."
cxtvufzycb
Facebook Comments
Disclaimer: Please note that Facebook comments are posted through Facebook and cannot be approved, edited or declined by OnMilwaukee.com. The opinions expressed in Facebook comments do not necessarily reflect those of OnMilwaukee.com or its staff.