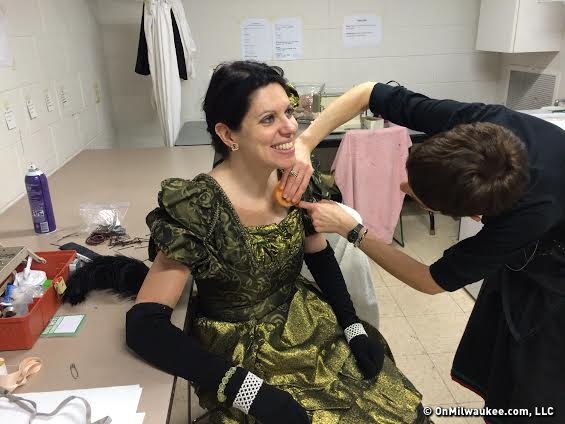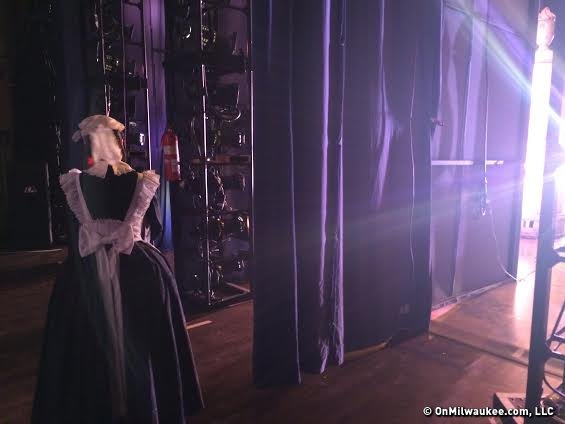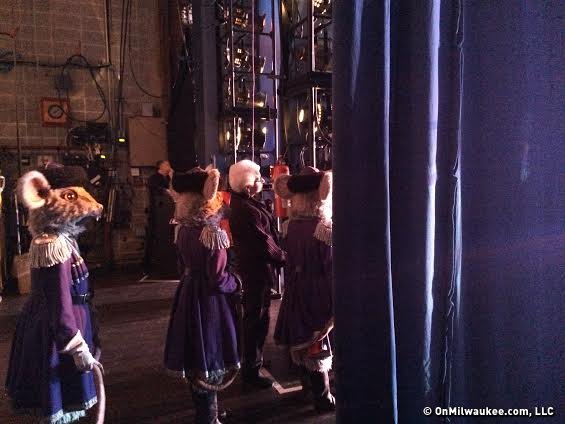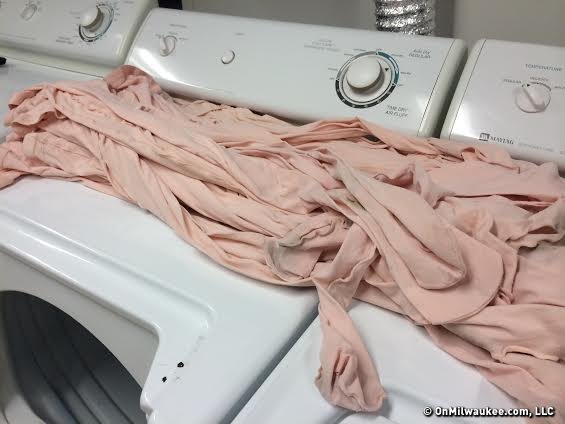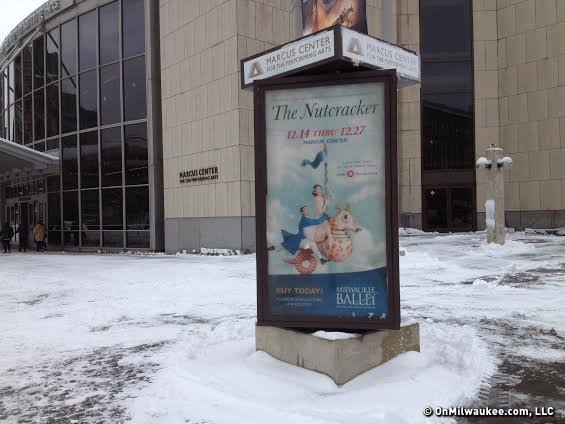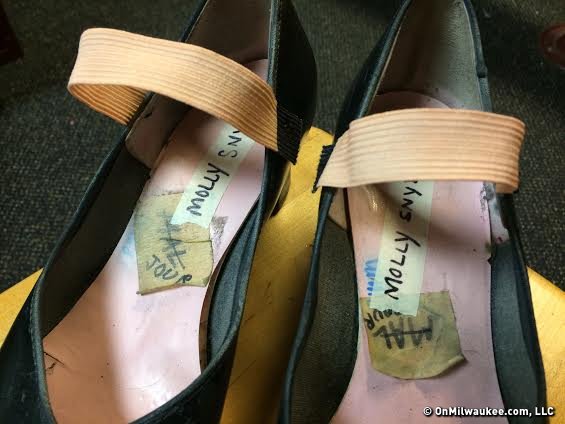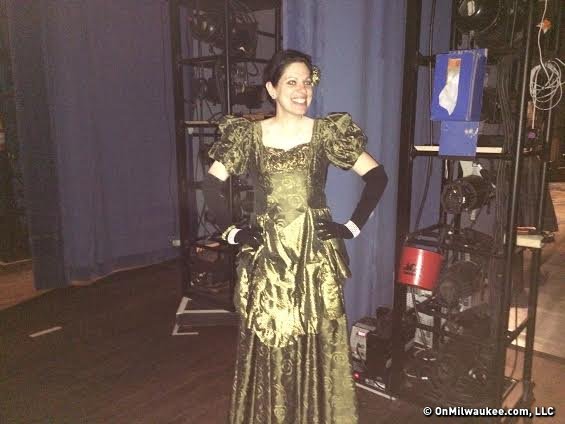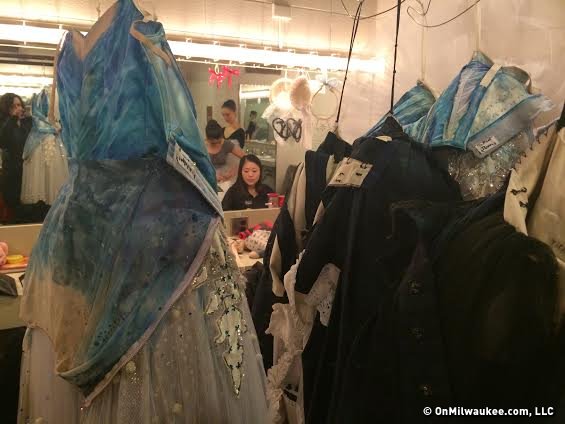 Shift switch: A role in "The Nutcracker," part two
The OnMilwaukee.com editors have a history of hanging up their word-smithing for a few hours and experiencing a completely different type of work. We then write about the experience in this series, called Shift Switch.
Over the years, managing editor Bobby Tanzilo was a cheesemaker for a day and publisher Andy Tarnoff actually got to ride along with a Milwaukee police officer on the K-9 unit.
I had the strange pleasure of being levitated as David Seebach's magician's assistant and the rather odiferous opportunity to be a diaper washer. And yesterday, I was given the chance to be an extra in the Milwaukee Ballet's performance of "The Nutcracker." (I played a Christmas party guest in the first act.)
As a person who has almost no dance training – except for what I've gleaned on the dance floor at Mad Planet – the offer to take part in a professional ballet performance in any way, shape or form was appealing. And humorous.
So, of course, I said yes.
I first wrote about my rehearsal experience about two weeks ago. I am happy to report that the performance itself was much less awkward. The ballet's marketing director, Velia Alvarez (who is also the wife of OnMilwaukee.com's Andy Tarnoff), said it was probably the power of adrenaline that made the experience seem smoother and more natural, and indeed, that was a big part of it.
But there was something else that made my 15 minutes of stage time so memorable yesterday. Dare I say it was the holiday spirit? Might I even use the word "magic?"
That's not to say there weren't a couple of minor glitches yesterday. I showed up about an hour before showtime and Alvarez arrived with my rented costume for which I had provided my measurements weeks before. The dressing rooms were filled with cast members slipping into tutus and soldier outfits and so it wasn't easy to find a place for me to shed my hoodie and jeans for something more 19th century.
Eventually, we found some free space and I assembled myself. I really loved the dress – a full-length gold and black number that fit me like the proverbial glove. Speaking of which, it came with long, black gloves that had five buttons on the inside of the wrist. I also wore a head band with a black-and-gold flower-type ornament on it, a few bracelets and sparkly clip-on earrings.
I was feeling extremely in period until I looked in the mirror and realized how visible my tattoos were. Uh-oh. Then, I realized there was the issue of my hair. Even if we tried to call my purple highlights "sugarplum" colored, they simply were just not very Nutcracker-y.
"I might as well take a selfie on stage," I joked to Alvarez about how 2013 I appeared despite the historically accurate garb.
Luckily, and not surprisingly, the ballet's wardrobe mistress (yes, that's really her title), Krista Allenstein, had a swift fix for both. At first she said she was going to spray my hair black, which I said was fine, but she instead twisted my hair into a style that naturally hid the purple-ness.
And then she erased my tattoos.
Well, not really, of course. But she had make-up that matched my flesh tone almost perfectly and hid them so well it was kind of freaky to see bare-skinned me in the photos.
After I got dressed and "de-tatted" it was just a few minutes before the show started, so I walked up a couple flights of stairs to backstage. I especially loved this brief but striking part of the experience. So many cast members were rushing around, getting to where they needed to be for the show, so in my peripheral vision I saw a plethora of darting dancers that were a blur of grace and color.
Backstage was remarkably more calm and casual than I thought it would be. Some of the dancers were deep inside themselves, practicing last minute or taking a moment to psychologically prepare for the performance, but most were just joking around quietly or interacting with upbeat small talk.
I was reunited with my "handler," Janel Meindersee, the dancer who must have lost a straw draw and was responsible for me on stage. (She could not have been kinder about doing this and truly was my saving link between successfully participating and not feeling like a complete moron.)
My job was to, basically, follow her around and copy her reactions to the events happening on stage. She and I decided I was playing her sister who just went through a break up and needed to get out and meet people. "I have been there," I thought. "I can do this!" Page 1 of 2 (view all on one page)
Next >>
Talkbacks
TosaJim | Dec. 24, 2013 at 11:35 a.m. (report)
Good for you Molly...you'll do great...have a wonderful time and create memories that will last a lifetime! Merry Christmas!
Facebook Comments
Disclaimer: Please note that Facebook comments are posted through Facebook and cannot be approved, edited or declined by OnMilwaukee.com. The opinions expressed in Facebook comments do not necessarily reflect those of OnMilwaukee.com or its staff.