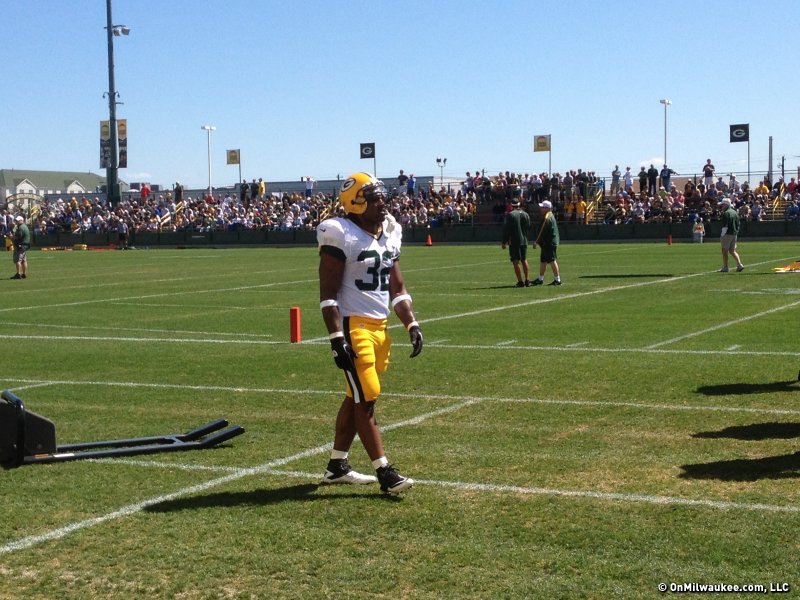 McCarthy needs to commit to running game
When you think about words and actions that are critical to success in any field, the word "commitment" is high on the list.
It doesn't really matter what you are doing. A student? A bartender? An exotic dancer. To be as good as you can be, you need to commit.
Mike McCarthy appears to have a problem in this area.
In short, in order to have a running game that helps the Green Bay Packers win games, McCarthy is going to have to commit to the running game.
Everybody knows and agrees that McCarthy is a tremendous coach of quarterbacks and an innovative designer of a passing game that can dazzle with its variety, speed and deadliness.
But if the game against the 49ers is any indication, McCarthy has a strong aversion to a commitment to a running game.
The Packers had one leading rusher, Aaron Rodgers, who carried five times for 27 yards. Unfortunately, not one of those runs was a called running play. Rodgers runs when his pass protection breaks down.
The rest of the running game went to Cedric Benson who carried nine times. Six of those came in the first half. Three in the second half.
That is not commitment. That is a lack of confidence. That is fear. That is confusion as to finding some balance in an offensive attack.
Catching up with Green Bay is a defensive strategy on how to beat this team. Take away the vertical passing game. Make them throw short passes. Don't worry about a running game.
Not only aren't they good at it, they rarely even try it.
What may be going on here is that McCarthy has to find a way to go against his most basic instincts? His first, second and third instinct is to pass the ball. He's got a great quarterback and wonderful receivers, so why not?
But the best passing game in the world won't work if you don't have at least the threat of a running game to make the defense at least think about it. The problem here is that defenses don't even have to consider a running game from the Packers.
Nine carries. The Packers threw the ball 44 times. It would have been 49 times except Rodgers had to run five times. That's 49 passes to nine rushes. No wonder San Francisco didn't fear a running attack.
My guess here is that McCarthy has no confidence in Cedric Benson or his offensive line. He may give vocal testament to the contrary but actions speak louder than words.
Benson has a history of fumbling. The offensive line is built to pass protect, not block for the run. Boom, a lack of confidence that may be understandable.
But he has to get over it and give it a try. Not a passing glance of a try. But a solidly focused running game. Go to it, over and over and over. Keep pounding. Eventually good things happen that will make the passing attack even more productive.
But if he has no intention to commit to running the football, this could end up being a very long season for Packers fans.
vezzetczxvcyuvcwvusbcqdbyeqzvdc
Talkbacks
AndrewJ | Sept. 11, 2012 at 3:27 p.m. (report)
At this point the book on the Packers is cracked. If Rodgers drops back, you rush 3 or 4 and drop 7 or 8 back in coverage. If he appears to hand off, front 6 bite, back 5 get as deep as you can go. That's why you don't see Jordy Nelson or James Jones running with 5 yards of separation after play action anymore because the DB's are coached to not even bite. They just stay as deep as their man, and the best they'll give up is a contested pass. That's what a complete lack of a running game earns you.
Facebook Comments
Disclaimer: Please note that Facebook comments are posted through Facebook and cannot be approved, edited or declined by OnMilwaukee.com. The opinions expressed in Facebook comments do not necessarily reflect those of OnMilwaukee.com or its staff.