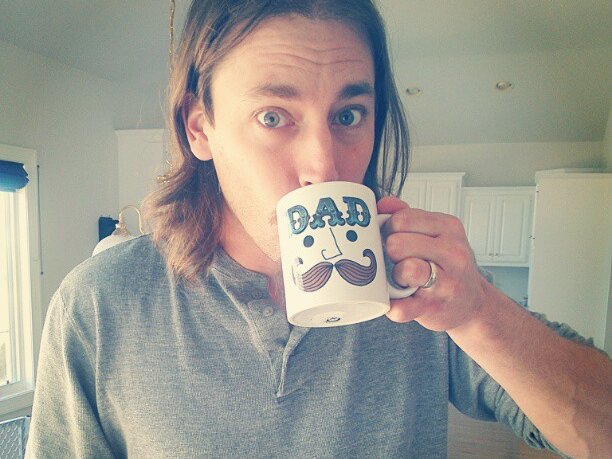 Milwaukee Talks: John Axford
The Oriental Theatre on Farwell, a classic that turns 85 in July of this year, charms like few other. The city has its share of vintage venues, but there's something special about the entertainment experience there that sets it apart while at the same time accenting the unique cultural menu found in Milwaukee.
The same can be said about Milwaukee Brewers closer John Axford. Few players have been as widely and warmly received the way the 29-year-old closer has upon his arrival from the minor leagues late in 2009. His lanky frame, power fastball, long hair and most importantly – his success – have added to the entertainment experience at Miller Park. At the same time, he makes himself accessible in town and through social media while trying the fare – like the Oriental and other of Milwaukee's unique settings.
Axford has been a worthy addition to the Milwaukee scene. He's done it all, having tended bar, cleared tables, sold data packages, started post-graduate work, starred in a music video and become a mustachioed folk hero. OnMilwaukee.com caught up with him as he still searches for his big screen big break, speaks about the city, education and the hardest drinks he ever had to make.
OnMilwaukee.com: Since you've been in Milwaukee, you've consistently expressed your love for all things Milwaukee – from its radio (FM 102.1) to its clothing (Wiskullsin) – were you surprised to learn that you and the city fit so well?
Axford: Milwaukee is a very eclectic city and that's what I really like about it, too. It has kind of an indie culture to it in the arts side and that's kind of my side, too. Whether it's actual art itself, or music or film that's kind of a culture that I like to associate with, so whenever I go out to different places whether it's just at the pub down the road or anything in the Downtown area, I prefer those small little cultural areas where you get to see the different sides of people that is Milwaukee. I guess because I'm a different character at times myself I like to enjoy all the different aspects of those here. For a small city I think it's fantastic that there is so much going on.
OMC: To that end, you got involved with the Milwaukee Film Festival for the first time last year. How did you hear about it?
JA: I saw it around, like on TV or it was on billboards, so I always wanted to check it out. In 2010 I just wasn't able to. I think we were on the road or playing the whole time. Last year I was finally part of the film festival, so I got to go to the opening night with Tim (Dillard), and Randy (Wolf) came also, so did my wife and Tim's wife. We got invited to the opening night and went to the afterparty, so it was pretty cool. This year I'm involving myself again with potentially even more involvement so we'll see what works out of that.
OMC: The Oriental is an interesting venue isn't it?
JA: That's the first time I had ever been to it. It was really cool. I like the old style theaters like that every once in a while, especially for a film festival get together like that where everyone is such a cinephile of sorts and everyone is enjoying the film atmosphere and I think just the old school feel inside, too, kind of adds to the nostalgia all around.
You can go to an AMC or some of those and check out those theaters, but sometimes it's the older ones that are always the most fun. I found one when I was in AAA in Nashville right by the Vanderbilt campus that I went to a few times. It was just an old theater that they had a couple of film festivals at, too, and it was just cheaper tickets, cheaper popcorn, cheaper drinks and you could go in there and watch a movie and even have a beer if you wanted to. It's those kind of theaters that I find are just kind of cool.
OMC: Along those lines, have you been to the Downer Theatre, or the other movie venues in the city?
JA: Yeah, I haven't looked into that one yet, either. I'd still like to check them out. It's just a matter of time.
Page 1 of 2 (view all on one page)
Next >>
vdswscqqswdzzuycaaufxwbwyasyras
Talkbacks
TosaJim | June 22, 2012 at 11:09 a.m. (report)
John...cut your hair...look like a ballplayer. signed, Crabby Old School Guy. :)
Facebook Comments
Disclaimer: Please note that Facebook comments are posted through Facebook and cannot be approved, edited or declined by OnMilwaukee.com. The opinions expressed in Facebook comments do not necessarily reflect those of OnMilwaukee.com or its staff.