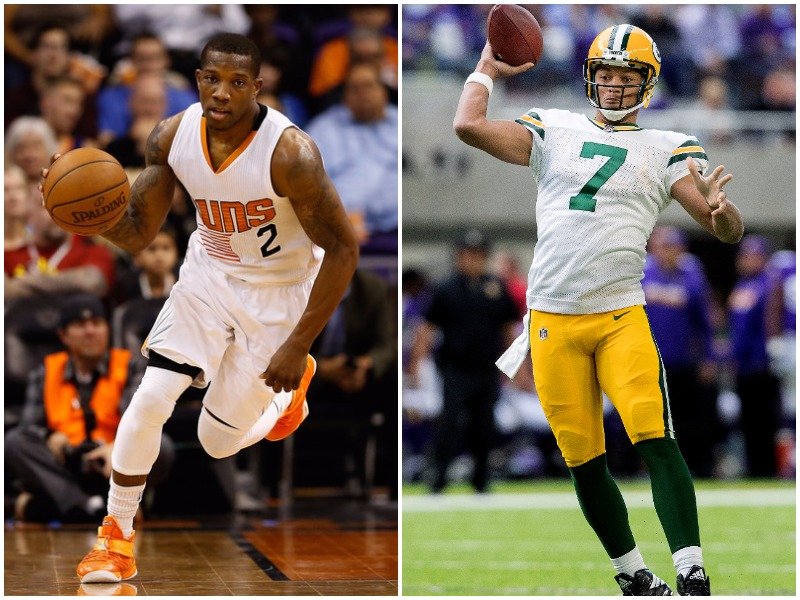 PODCAST: The Bucks made a trade and the Packers lost again, with Gene Mueller
In this Nov. 7 episode of OnMilwaukee's Postgame Tailgate podcast, sports editor Jimmy Carlton and pop culture editor Matt Mueller talk to Matt's dad, 620 WTMJ radio host Gene Mueller, about the Bucks' trade for Eric Bledsoe and the Packers' loss to the Lions. Also, Intern John joins/interrupts the show to talk about how great Boston sports teams are!
What did the guys think of Milwaukee sending Greg Monroe and draft picks to Phoenix for Bledsoe, the Suns' talented-but-disgruntled point guard? How does the deal affect the team, the roster, the future, Jabari Parker and the Bucks' playoff expectations? Then, they dive into Green Bay's Week 9 loss to Detroit. How much blame belongs on Mike McCarthy? How much is on Brett Hundley? And how much is on Dom Capers and that defense? What changes need to be made going forward, and how will the Packers' next six weeks play out? Jimmy, Matt and Gene answer all those questions and more. Plus, Intern John likes the Patriots!
Listen below and subscribe to OnMilwaukee's Postgame Tailgate feed on the Apple podcast mobile app, Soundcloud, Stitcher or TuneIn so you never miss an episode. And make sure to follow The Postgame Tailgate on Twitter, as well as Jimmy, Matt and OnMilwaukee.
Tell us what you think, leave a rating/review on iTunes and enjoy!
Facebook Comments
Disclaimer: Please note that Facebook comments are posted through Facebook and cannot be approved, edited or declined by OnMilwaukee.com. The opinions expressed in Facebook comments do not necessarily reflect those of OnMilwaukee.com or its staff.