If you like this article, read more about Milwaukee-area history and architecture in the hundreds of other similar articles in the Urban Spelunking series here.
While there are many 19th century buildings still scattered throughout Milwaukee, finding 1800s wooden retail structures are rarer. And about to get rarer still.
The former Accurate Key & Lock Building, 324-6 W. State St., which one local publication recently called an "ugly building," earlier this year is now slated for demolition this week. (NOTE: The building was torn down and the hole filled on Monday and Tuesday, Dec. 21-22.)
A couple years ago it had been tabbed as a site for a new bar and beer garden, for which Tredo Group Architects had been tapped to create renderings. But now, due to structural concerns, the interior has largely been gutted and the plan is to pull it down this week.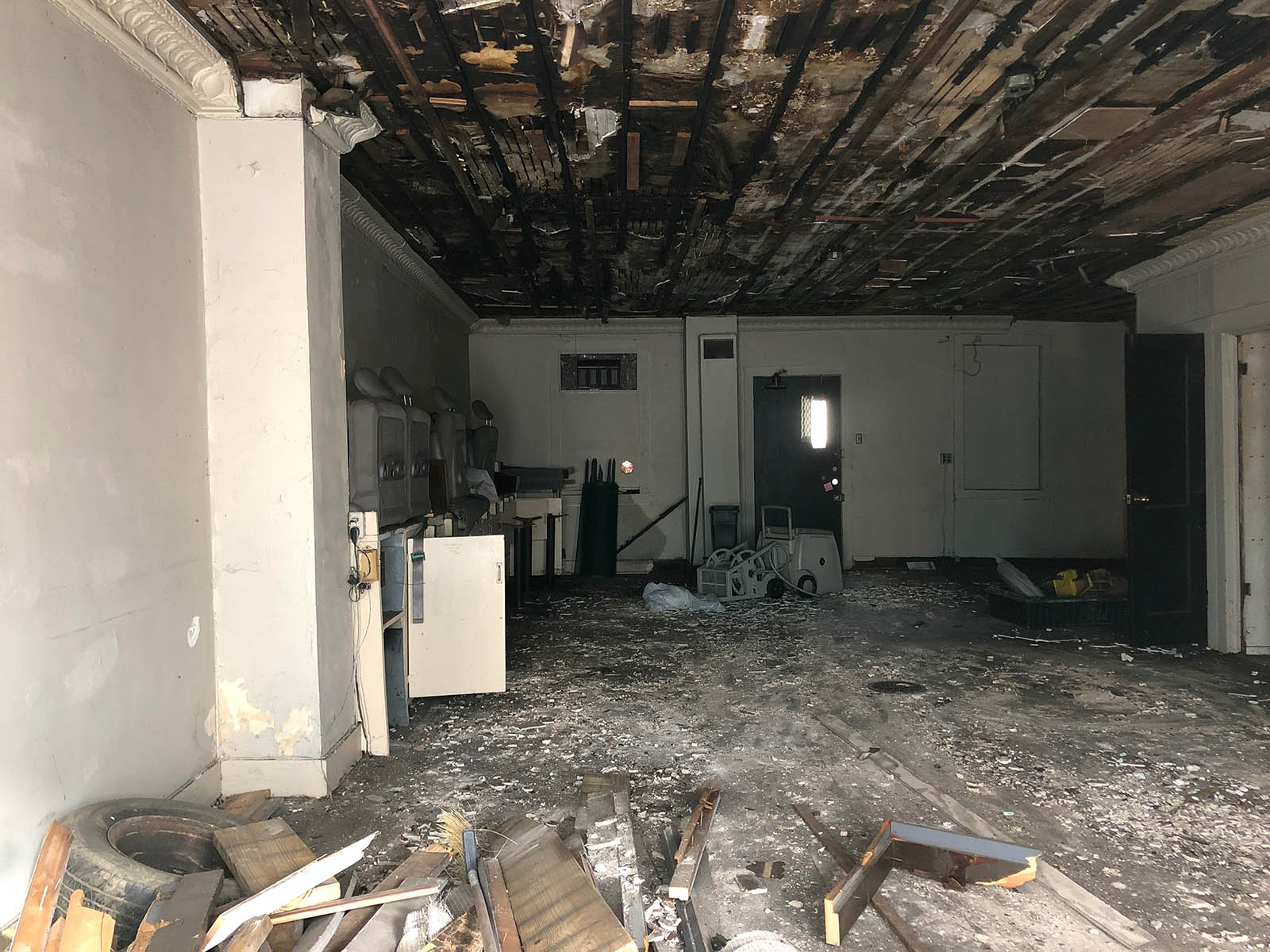 While the low-slung two-story retail building surely doesn't look like it once did, it doesn't seem worthy of the "ugly" epithet.
One of two upper story front windows and a lunette near the peak of the gable aren't to be seen there now, I wouldn't be surprised if they, along with the old painted Kimpel Co. signs painted between those second floor windows are hiding beneath the vertical wood planks that are there today.
If you look at the center window opening, you can see the old exterior peeking out from underneath.
The old storefront, which had two big display windows flanking a center entrance are also covered or were replaced at some point with plank siding and the retail entrance shifted to the left.
The building, which formerly had a locksmith – Accurate Lock and Key – on the first floor and an apartment above, is owned by Athina Properties.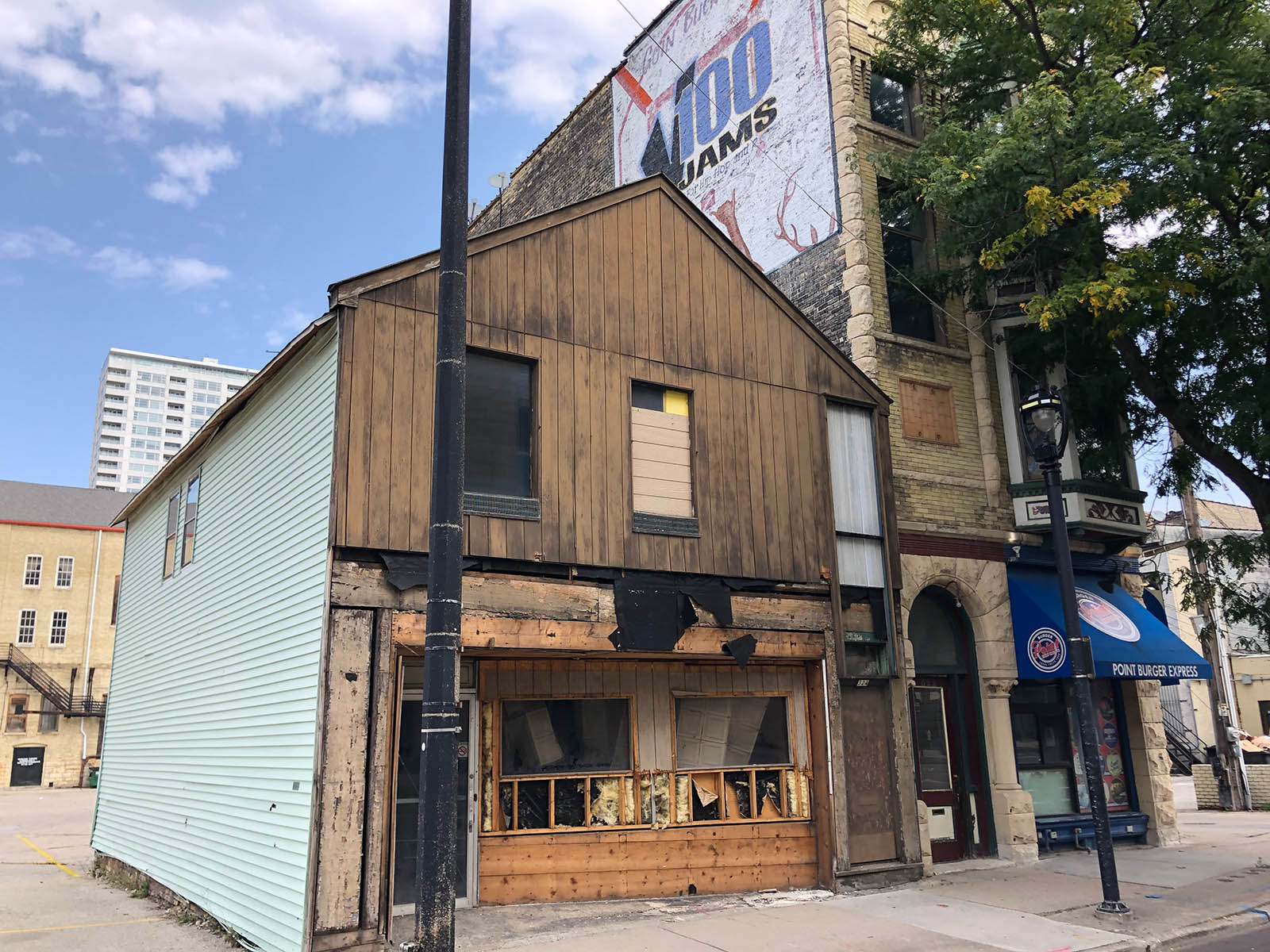 A representative said recently that there is now no plan to building anything on the site, which sits across the street from the currently under redevelopment former Journal Building and the site of the former Bradley Center. It's a block south of the Deer District.
Reportedly built in 1885, the structure is listed as a store on the 1910 Sanborn Fire Insurance Map.
At times it appears there were either two storefronts in the building or the upper floor was also used for business rather than residential purposes.
In 1887, an ad seeking help finding a lost 4-month-old dark brindle English bull terrier, directed inquiries to a B. Adler at the building, but it's unclear what sort of business he was running there.
In 1894, there was a paint shop sandwiched between a pair of saloons, the one to the east being a cream city brick tied house building that survives to this day.
In 1899, a classified ad offered the place – a candy store with fixtures and soda fountain – "cheap!"
Until his retirement around 1926, the space was home to Charles Wagner's tailoring shop (and his home). Born in Germany around 1848, Wagner had come to Milwaukee in 1872.
The year he retired (soon after the death of his wife Mildred), Wagner put the building up for sale, but apparently it didn't move.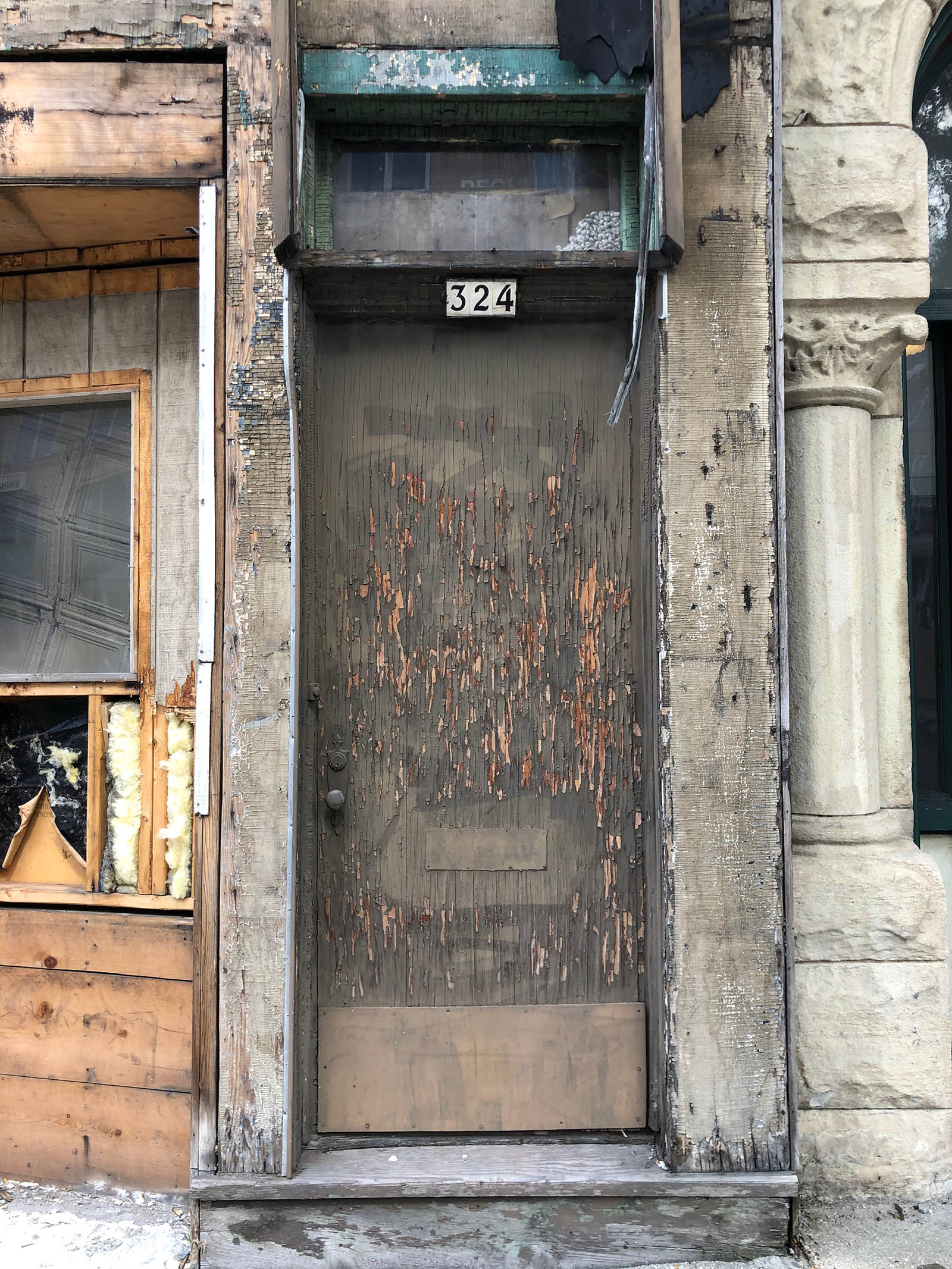 In 1929, 51-year-old James Karras ran a restaurant there and lived upstairs, and Wagner still owned the building.
Although Karras was robbed of $26 that October, at least he wasn't stabbed in the back as was the case at a previous restaurant location he operated on Juneau Avenue three years earlier. Plus, in the 1929 robbery, "the thieves left 50 pennies untouched," according to the Journal, so it wasn't a total loss.
That same year, George Learn, who ran the Central Stamp and Seal Co., opened a sign shop in the space.
At the time of his death in 1933, veteran musical instrument maker and dealer Herman Schindler, who had been plying his trade here for 40 years and was a well-known figure among local musicians, had his shop there.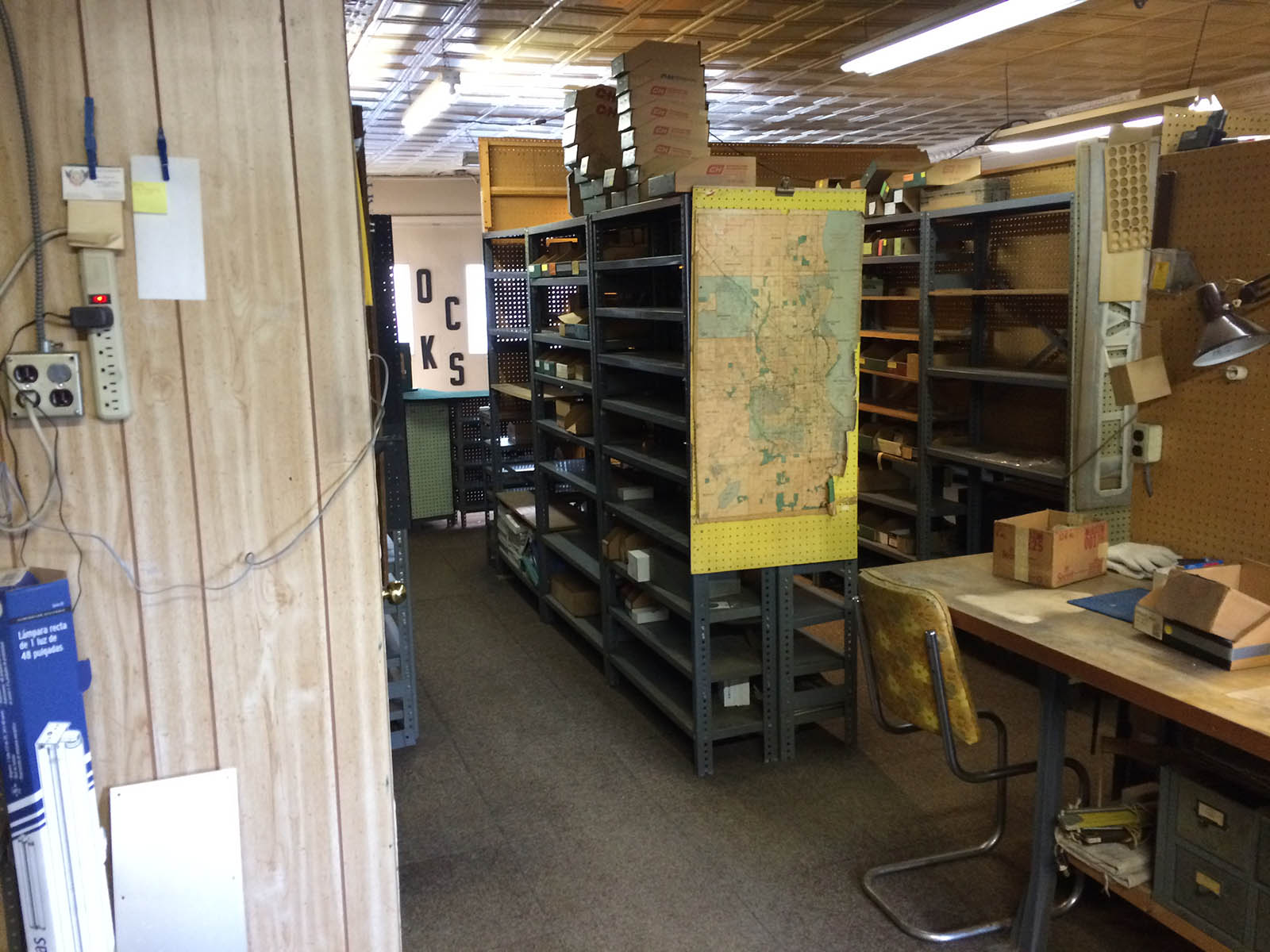 Born in Germany, Schindler arrived in Milwaukee as a boy. He was especially industrious in instrument production – he made trombones and other horns – during the 1890s but focused more on sales, making fewer instruments, in later years.
According to one newspaper report, Schindler was something of a character, whose disdain for jazz was plain for all to see.
"He played the French horn and was a member of a Swiss band in the city and he hated jazz music."
He also derided jazz band directors, "who beat time with one hand and fix their neckties with the other."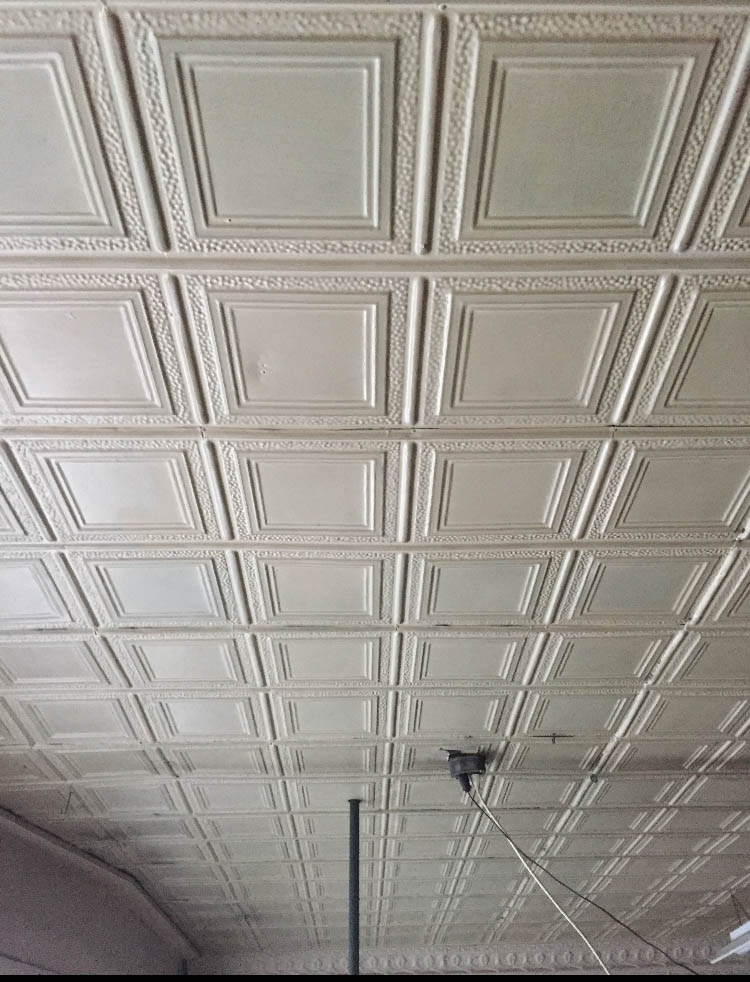 Another newspaper confirmed that Schindler, "despised jazz."
In June 1933 Richard Rutzen opened a tavern on the first floor of Wagner's building and William A. Kimpel moved the land sales office for the John S. Owen Lumber Company upstairs.
The Owen Company had been offering farm land for sale in Clarke, Taylor and Rusk Counties – presumably after it cleared the trees for lumber – since the turn of the century in Milwaukee.
But Rutzen's tavern proved shortlived and by October, Wisconsin Radio Supply Co. had replaced it, selling wholesale radios and supplies,
In 1936, when the radio supply store left, Kimpel saw an oppportunity and opened a publishing company bearing his name that printed bibles and other religious materials for Pentecostal Churches and the Salvation Army. The shop also sold stationery and gifts, as can be seen in the vintage photograph below.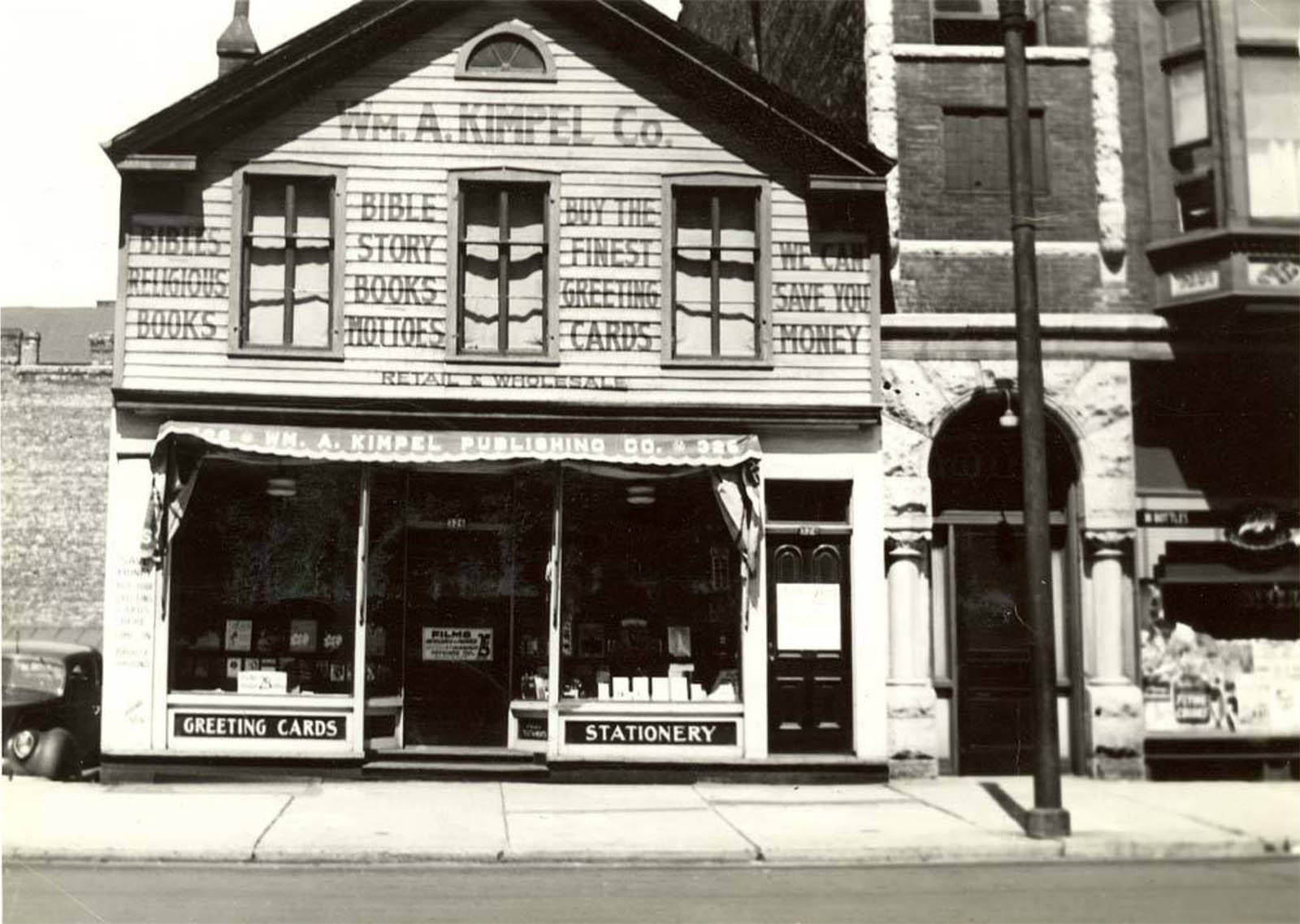 Vintage photographs courtesy of Milwaukee Public Library.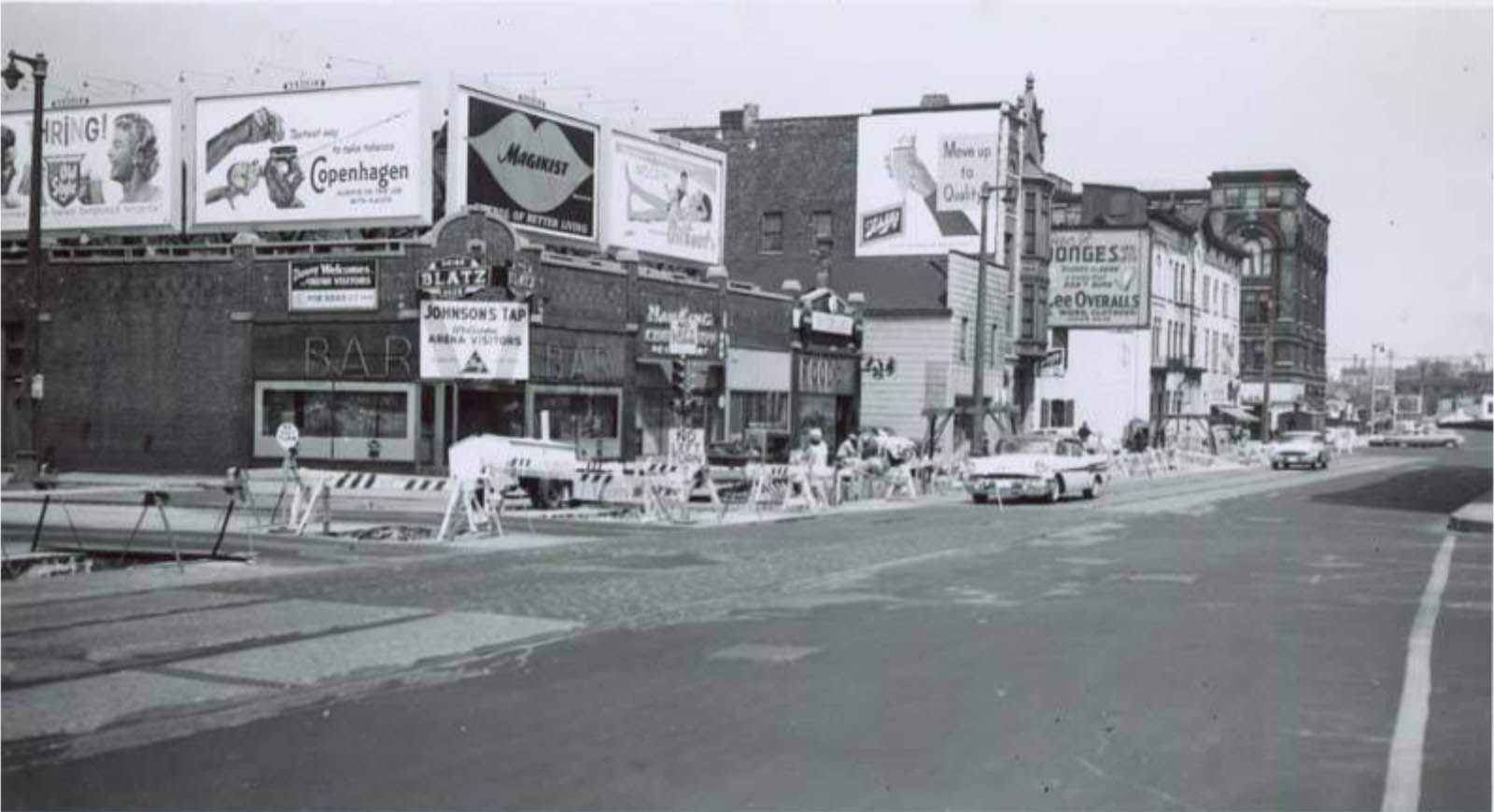 Kimpel died in 1940 and the following year Rayann Sales moved in to again vend stationery and notions. But that didn't last long and by September building owner and retired tailor Wagner must've been happy to see the first floor again home to a tailor's shop.
But nothing seemed to last too long during the 1940s and in 1944, Reilly V-Belt & Supply Co. opened its showroom and offices there.
However, the instability of the 1940s proved ephemeral as by 1951, Accurate Lock and Key occupied the building, and would endure there for more than 30 years.
Accurate Key wasn't a new business and it wasn't new to the area. either. Accurate did, however, serve up one of the more interesting characters to inhabit the building.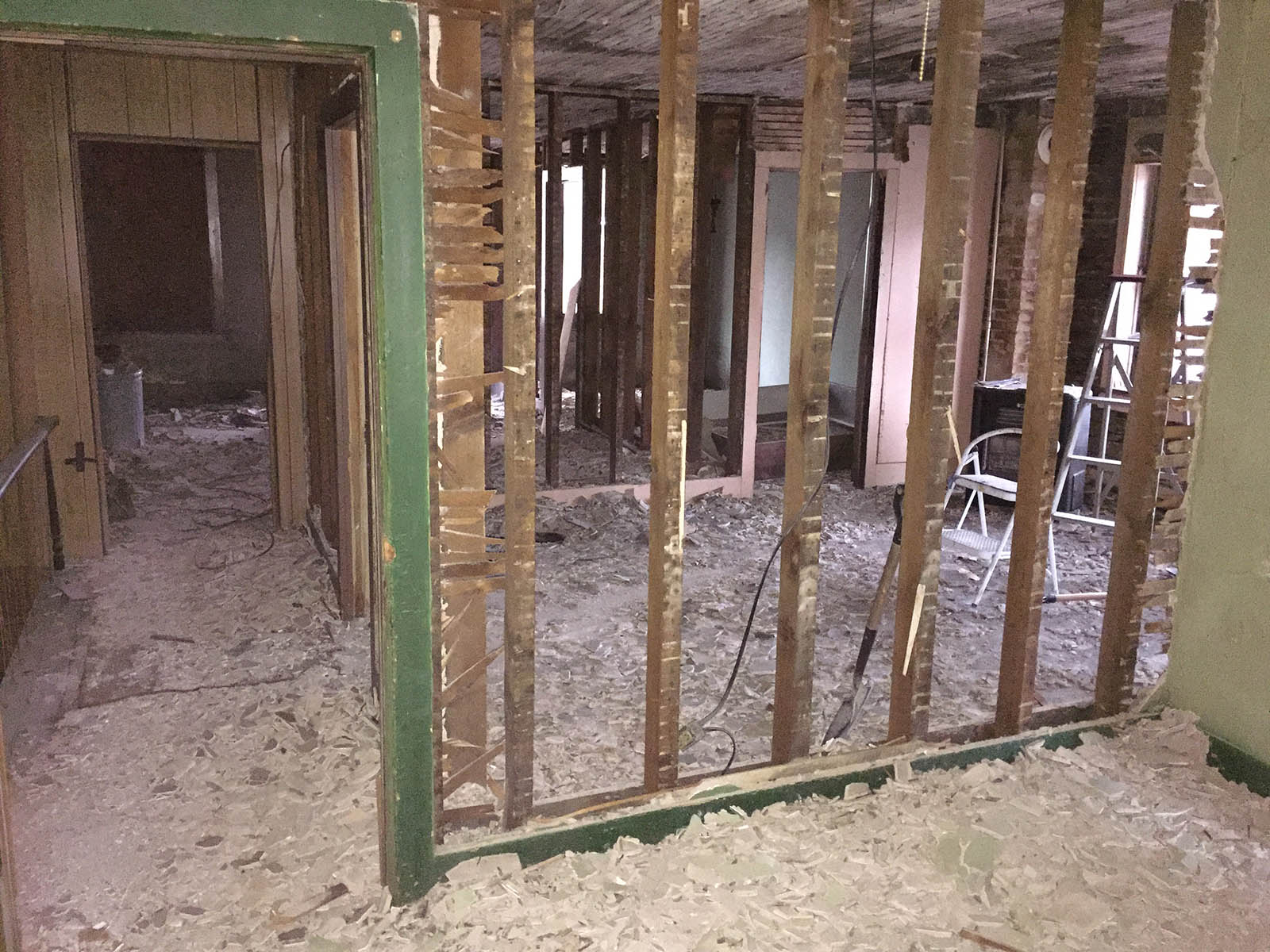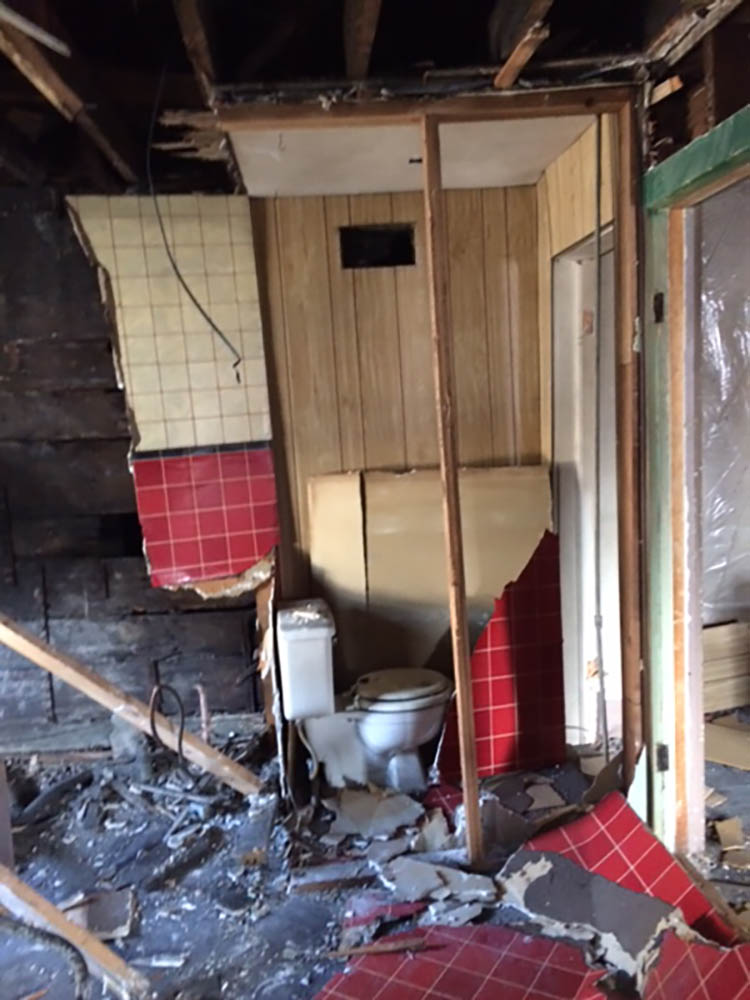 In January 1930, Charles Riegelman's Accurate Key and Lock Shop occupied space on the northwest corner of 4th and State Streets. Previously, Riegelman – who had worked as an electrician first at Allis-Chalmers and later wiring homes – ran C. Riegelman's Hardware & Household Supplies in a two-story brick building on 11th and State that he'd tapped architects Lesser & Schutte to design in 1922.
Riegelman's brother Max owned Riegelman's Pharmacy on the same block, and later on Downer Avenue (run by his son Robert), across from UWM, where it became an East Side landmark by the time it closed in 1983. Their sister Florence (later Weisskopf) had an interior design business on Downer Avenue, too. Their father Aaron, born in Indiana, had been a local liquor dealer.
When Riegelman retired in 1949 (he died in 1954), his employee "Larry The Locksmith" O'Leary took over, with his wife Margie.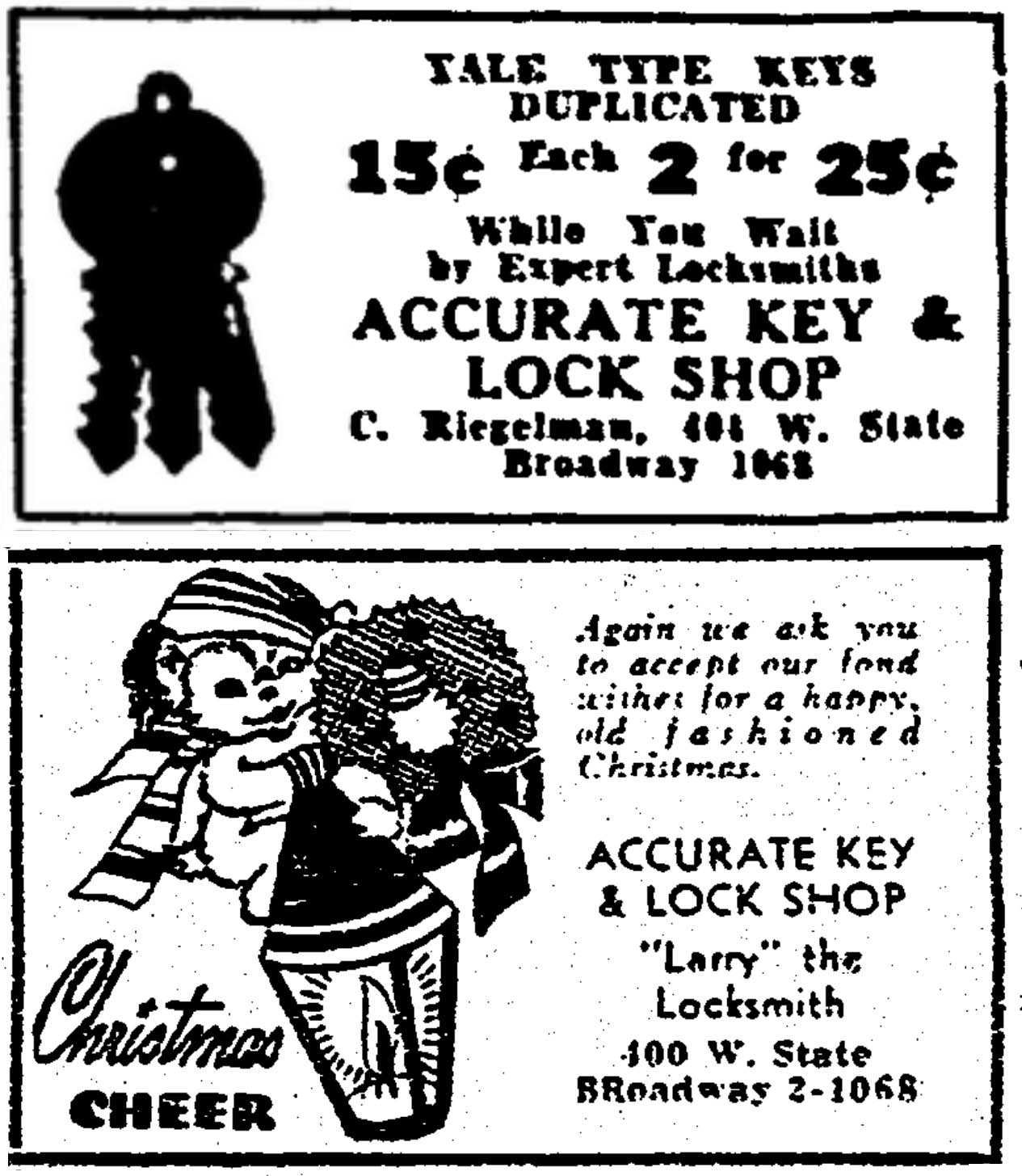 O'Leary, hired by Riegelman at the beginning, in 1930, was an interesting fellow.
"He can pick a lock quicker than you can say 'Jeremiah Obediah Doodlethistle.' He can peer inside a lock and make a key from memory that will open it, in a jiffy. No wax impressions or models needed," wrote the Milwaukee Journal in 1937.
"He can twirl the knob on a 'burglar proof' safe a couple times and tell you the combination. And he isn't in jail. It probably wouldn't do any good to put him in jail because he could pick the lock of his cell. He was in jail once but that was when the Milwaukee police called him in to open a cell door with a jammed lock. He is Francis (Larry) O'Leary and he didn't know a thing about picking locks or making keys seven years ago."
Looking for work, O'Leary had responded to a blind ad in the Journal and gained an interview with Riegelman, who hired him and quickly learned that he had, ahem, picked the right guy, unlocked a previously untapped talent.
The Journal claimed O'Leary could, "take a flashlight, peek into the door or ignition lock on your automobile and fashion a key to fit in a few minutes."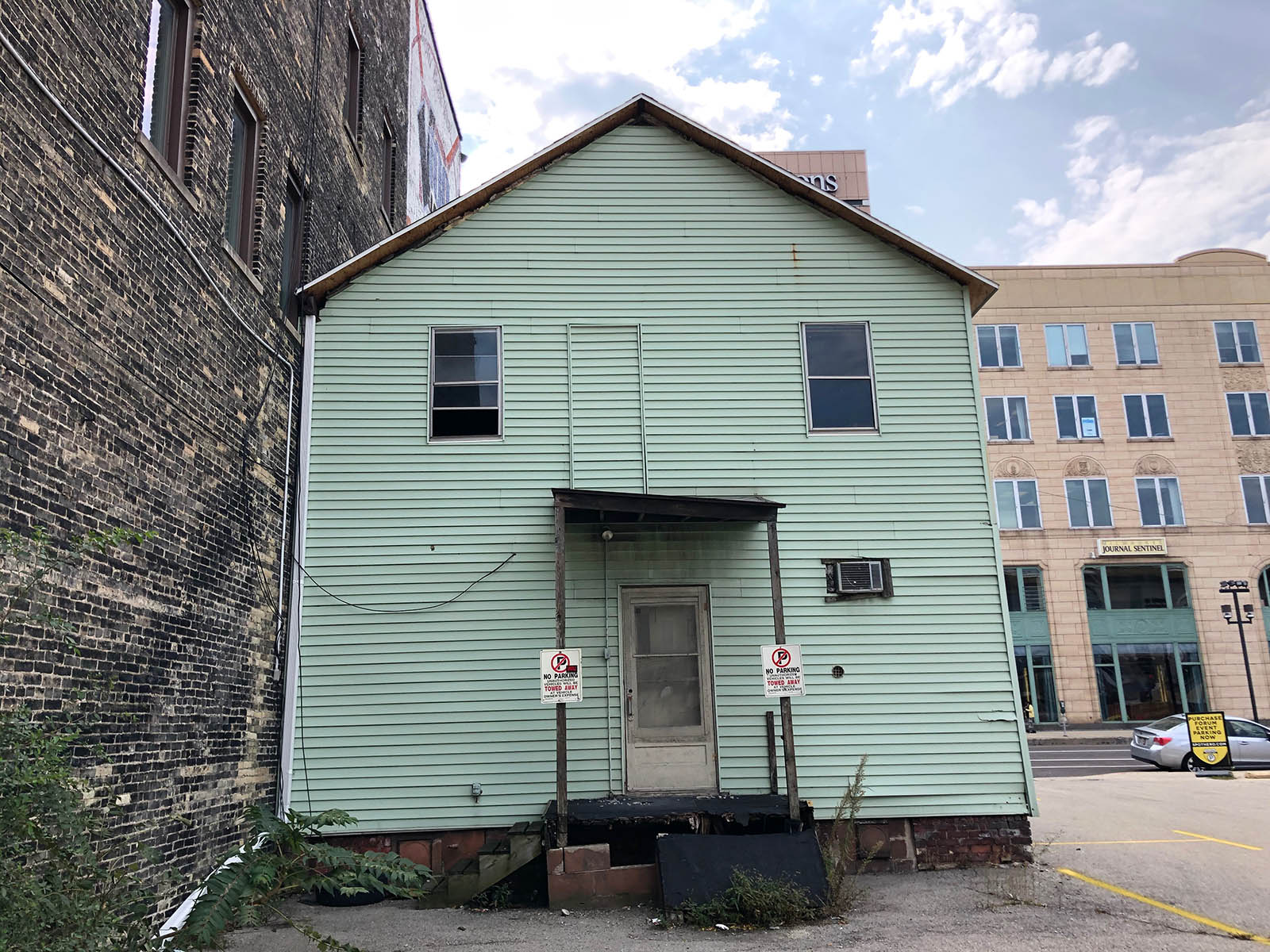 "It's all in a day's work," O'Leary told the paper. "There have been lots of funny jobs, and some not so funny."
As an example of the latter he recounted this tale to a reporter: "A woman called Mr. Riegelman to have a key made for her husband's barber shop. The barbers couldn't get it. Her husband had not been home over the weekend. She was worried. Mr. Riegelman picked the lock of the shop and found why the barber had not gone to his home. He was dead in his chair. The shop was filled with gas."
On that note, it is time to say goodbye to the last remnants of Larry's shop.
It's unclear when Larry and Margie sold the business, but they were out by the time Margie died in October 1982 and Larry passed away two months later, leaving the shop in the hands of their son, Brian, who filed Accurate's last report with the state in 2013.
Born in Brooklyn, N.Y., where he lived until he was 17, Bobby received his BA-Mass Communications from UWM in 1989 and has lived in Walker's Point, Bay View, Enderis Park, South Milwaukee and on the East Side.
He has published three non-fiction books in Italy – including one about an event in Milwaukee history, which was published in the U.S. in autumn 2010. Four more books, all about Milwaukee, have been published by The History Press.
With his most recent band, The Yell Leaders, Bobby released four LPs and had a songs featured in episodes of TV's "Party of Five" and "Dawson's Creek," and films in Japan, South America and the U.S. The Yell Leaders were named the best unsigned band in their region by VH-1 as part of its Rock Across America 1998 Tour. Most recently, the band contributed tracks to a UK vinyl/CD tribute to the Redskins and collaborated on a track with Italian novelist Enrico Remmert.
He's produced three installments of the "OMCD" series of local music compilations for OnMilwaukee.com and in 2007 produced a CD of Italian music and poetry.
In 2005, he was awarded the City of Asti's (Italy) Journalism Prize for his work focusing on that area.
He can be heard weekly on 88Nine Radio Milwaukee talking about his "Urban Spelunking" series of stories.