Every week in 2015, OnMilwaukee.com and local design company Too Much Metal join forces to introduce the latest member of the Milwaukee All-Stars – a team of unfamiliar winners living in the city who consistently and diligently make it shine. Each week, a new member will join the team – based on your recommendations – and at the end of the year all will come together in a Rally of the Raddest Milwaukeeans. We're not sure what that means quite yet, so for now, meet …
Tracey Gessner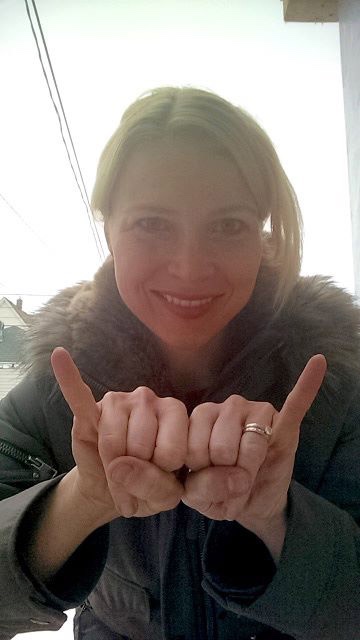 There are many reasons why Tracey Gessner is a Milwaukee All Star, but most of all it's because she ran two marathons. In the same day.
OnMilwaukee.com / Too Much Metal: How long have you been running?
Tracey Gessner: I've been running for a little over 7 years. Just this year though, I've started working on the Milwaukee Running Festival which is a new event that will feature the first marathon to be run all within the city of Milwaukee. I'm super excited to be a part of it.
OMC / TMM: What is your favorite time of year in Milwaukee?
TG: My favorite time of year in Milwaukee is fall. It's the best running weather even though it probably only lasts for about two weeks before winter hits. I also love Halloween in Bay View. It's the best.
OMC / TMM: What is you favorite or least favorite Milwaukee smell?
TG: I enjoy the smell of bacon down in Grant Park on Saturday mornings by the Patrick Cudahy factory! The worst smell is the treatment plant by the Hoan Bridge in the summer.
OMC / TMM: What is your wish for Milwaukee?
TG: My hope is to see the Milwaukee Running Festival be a huge success. I'm excited to see thousands of runners make their way through Milwaukee's neighborhoods and embrace health and fitness while celebrating our awesome city. It's going to be bananas.
OMC / TMM: What made you fall in love with Milwaukee?
TG: We moved here from the Chicago area nine years ago. I fell in love with Milwaukee when I realized we could still have all the perks of a big city without all the hassles that come with it. Milwaukee has so much awesome crammed into a small space. Connecting with the running community has only made it better. Now if only people would give me a break about being a Bears fan.
OMC / TMM: Why do you do what you do?
TG: I do what makes me happy. I don't see the point in doing anything else.
OMC / TMM: What's your guilty pleasure?
TG: Babe's Ice Cream. I could eat it every day!
OMC / TMM: If you could high five one Milwaukeean, who would it be?
TG: The Milverine.
Do you know a Milwaukee All-Star? OnMilwaukee.com and Too Much Metal are looking for true-hearted folks living in the city of Milwaukee who love what they do – and do it with zest and style. Email fred@toomuchmetal.com or molly@onmilwaukee.com with recommendations.