Every week in 2015, OnMilwaukee.com and local design company Too Much Metal will join forces to introduce the latest member of the Milwaukee All-Stars – a team of unfamiliar winners living in the city who consistently and diligently make it shine. Each week, a new member will join the team – based on your recommendations – and at the end of the year all will come together in a Rally of the Raddest Milwaukeeans. We're not sure what that means quite yet, so for now, meet …
Jessica Kaminski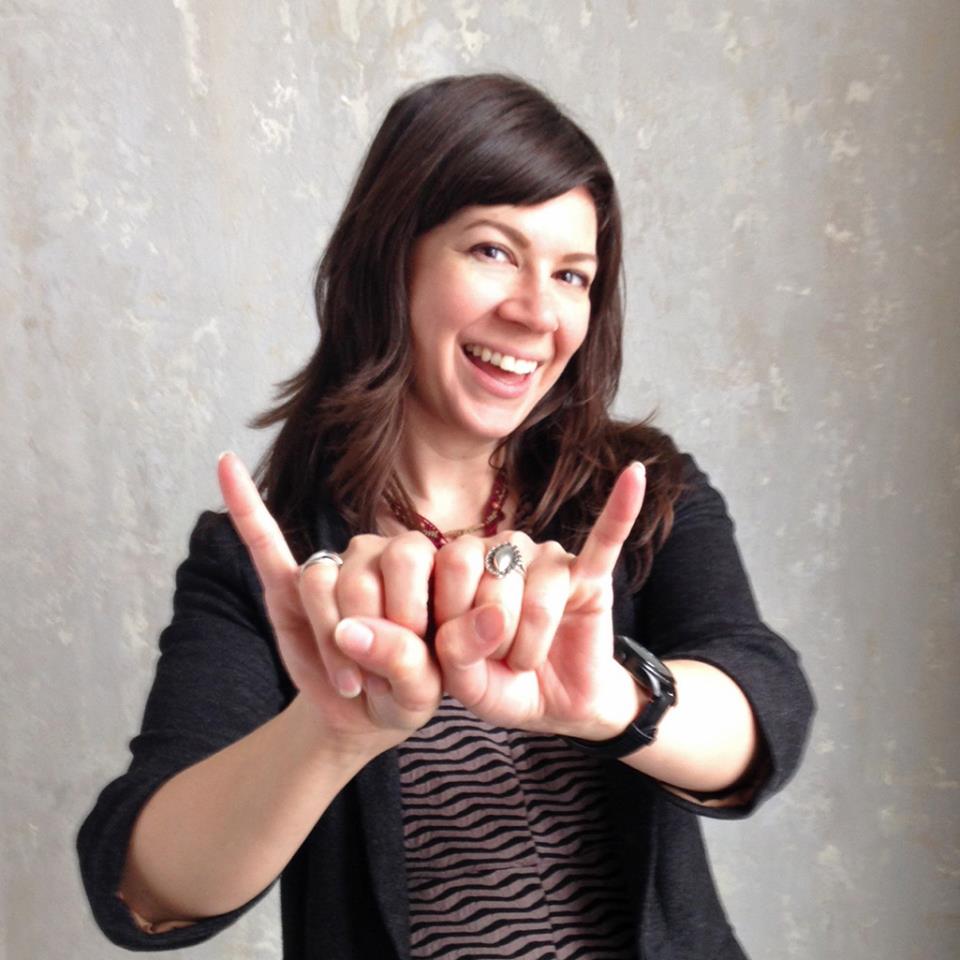 Jessica Kaminski is a professional, freelance photographer who has worked for the Milwaukee Ballet, Milwaukee Film, Summerfest and more. She is committed to her art both personally and professionally and proves that it is possible to make a living as a creative in Milwaukee – with enough persistence.
"I graduated from the Milwaukee Institute of Art and Design in 2001. I started my own photography business when I was 23, and during the winter I had to take a part time job at The Limited at Brookfield Square to help pay the bills. I absolutely hated it. I decided at that point on that I would only make money from photography if it killed me," says Kaminski.
OnMilwaukee.com / Too Much Metal: Can you tell us a little bit about your career path?
Jessica Kaminski: My photography career has included assisting in a photo studio, working at a camera store, assisting commercial and editorial photographers locally and around the U.S., shooting weddings and being a staff photographer for M Magazine – all this before deciding to freelance full-time a few years ago.
Some of my recent clients include The Milwaukee Ballet, Milwaukee Film, Summerfest, and the Milwaukee Public Museum, so I'm pretty excited about that! This year I even have my own boutique studio space Downtown which has been really exciting. I'm on the 9th floor of the building with a view of the city looking east over the lake, and I love watching the view change as the sun goes down.
OMC / TMM: What time of year / season is your favorite in Milwaukee and why?
JK: My favorite season in Milwaukee is fall. It includes beautiful colors, Halloween and the Milwaukee Film Festival.
OMC / TMM: What's your favorite smell in Milwaukee?
I live very close to Kellner's Greenhouse, so I would say my favorite smells come from there. In the summer, there is one room in particular that has plants that smell like Puerto Rico, which is where my mother is from. In the winter, the lot is filled with Christmas trees and wreaths, and I adore the fresh scent of pine and balsam.
OMC / TMM: What's your hope for Milwaukee?
JK: My hope for Milwaukee is that it will continue to grow its creative job force and work harder to financially support its creatives. I hate hearing about talented friends moving out of the city because they can't find sustainable work here. I also hate artists being underpaid for their work. There is no reason why local businesses should have to look to Chicago or elsewhere for high-end creative work. We have the resources, talent and capabilities right here.
OMC / TMM: When and how did you fall in love with Milwaukee?
JK: I fall in love with Milwaukee in small ways. I love driving north over the Hoan Bridge or walking around South Shore Pavilion and seeing that viewpoint of the city, especially at night. I love going to Boswell Books and checking out the local section to see how many people I know. There have even been times when I'm traveling the U.S. or even abroad where I run into people from Milwaukee. And then, on the way back, I see our beautiful city below welcoming me home.
OMC / TMM: Why do you do what you do?
JK: I am a portrait artist because I love photographing people. When I was a staff photographer for M Magazine, one of my favorite aspects of that job was traveling around Milwaukee and the surrounding areas to create environmental portraits. I loved meeting people and hearing their stories and getting to know someone that I might not otherwise. I also love when I hear someone tell me they hate getting their picture taken, and then after a shoot with me they are laughing and proud of the image we've created together.
When I can use my talents to create strong, dynamic, powerful images of the Milwaukee Ballet dancers or direct a team of photographers to cover the events of the Milwaukee Film Festival, it makes me feel proud. Seeing my images on billboards is fun too, though it's often hard for my brain to register it most of the time. Sometimes I'll be driving down the freeway, or through the city, and I'll see a picture of mine on a billboard and I have to do a double take.
OMC / TMM: What is your guilty pleasure?
JK: My guilty pleasure is a hamburger with homemade potato chips from The Swinging Door Saloon, which is right around the corner from my studio. If I was feeling especially naughty, I would order a vodka martini with a few olives to go with it.
OMC / TMM: Name a Milwaukeean you would like to high five.
JK: If it was possible to high five Gene Wilder, that would be the BEST! His portrayal of Willy Wonka was phenomenal. Something tells me that he'd totally be up for a high five.
Do you know a Milwaukee All-Star? OnMilwaukee.com and Too Much Metal are looking for true-hearted folks living in the city of Milwaukee who love what they do – and do it with zest and style. Email fred@toomuchmetal.com or molly@onmilwaukee.com with recommendations.