Yesterday's inauguration ceremony of 46th president Joe Biden was a spectacle of renewed patriotism, historical firsts and fashion diplomacy. Michelle Obama nearly scorched the blue carpeting on the Capitol stairs in her stunner of a cinched plum suit and Lady Gaga's matching gold dove broach and microphone were smokin', but it was Senator Bernie Sanders' no-nonsense, winter-appropriate attire that completely burned down the internet.
Sanders attended the celebration in a winterized dad parka, paper mask, black pants, socks and shoes, and a pair of oversized floppy mittens made for him by a second grade teacher in Vermont. Sure, he would have preferred to have been standing in Biden's spot rather then sitting socially distanced and alone with arms and legs crossed, but chances are, even if he was the guest of honor at the inauguration, he would have been wearing the same thing.
And that's where the memes come in. The down-to-earth, no-hard-feelings Sanders looked like he could blend in just about anywhere, and thanks to Photoshop and hilarious social media-ites, he did.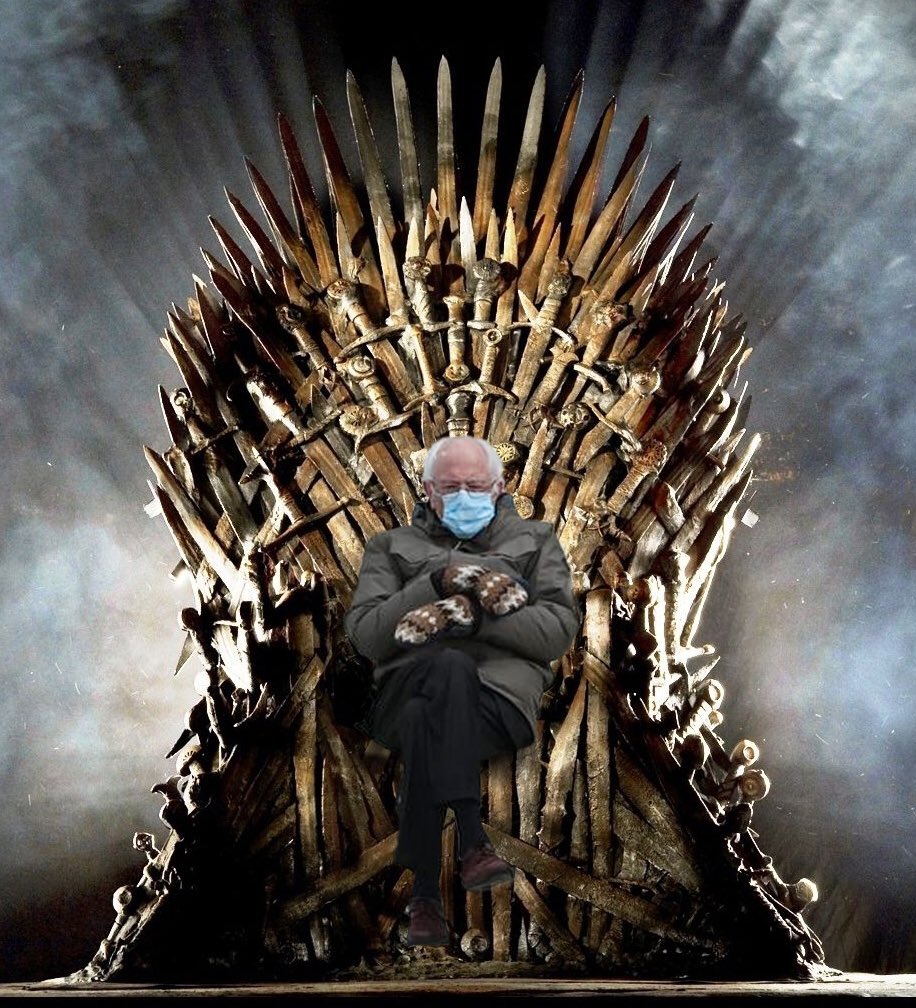 Memes of Sanders superimposed on the throne from Games of Thrones and perched on a park bench next to Forrest Gump popped up on the internet before the Bidens crossed the threshold of their new home, and within hours Sanders and his warm hands were everywhere – from outer space to Milwaukee hotspots.
Of course at OnMilwaukee we nabbed our favorite locally-flavored "mittened Bernie memes" and compiled them here:
1. Bernie & Bacon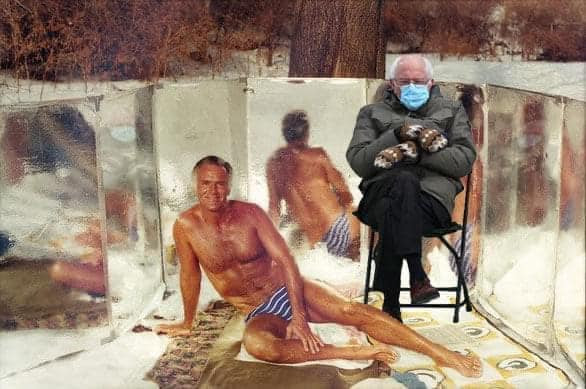 Legendary, year-round Milwaukee sunbather Dick Bacon and the bundled-up senator from Vermont have little in common, and yet, they pair swimmingly in this meme. We call this one "Feel the (sun)Bern."
2. Packers extremist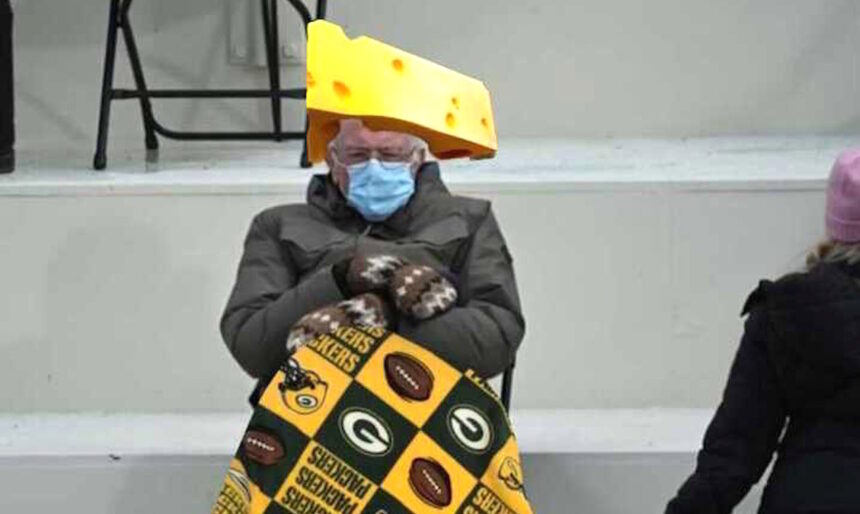 Vermont isn't home to an NFL team, so that means Sanders roots for the Pack, probably.
3. Leroy got nothing on leapin' Bernie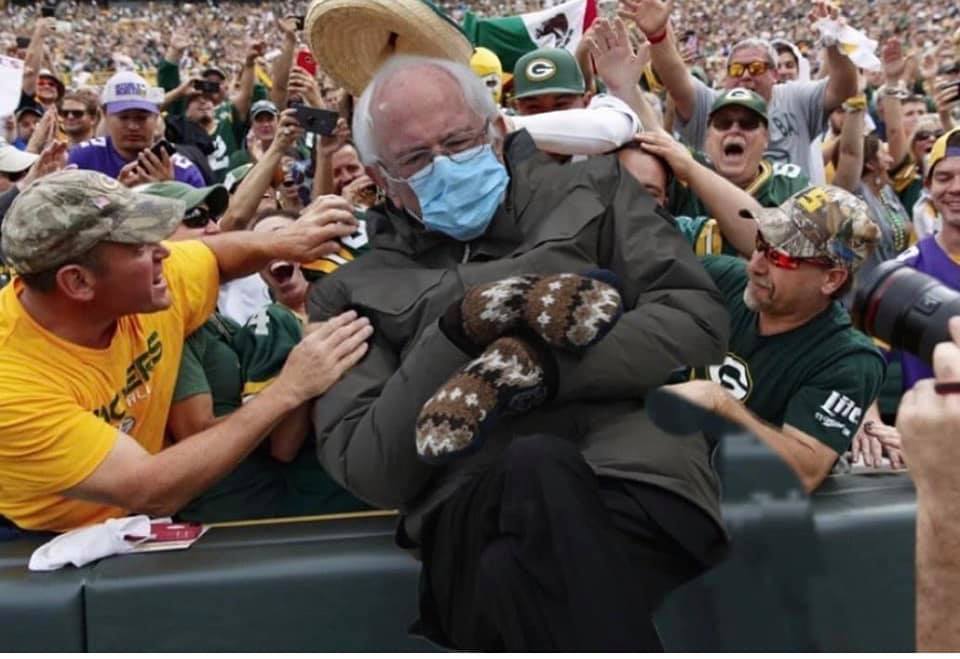 Almost 80 years old and still able to Lambeau Leap way better than Leroy Butler.
4. Bernie goes to Mars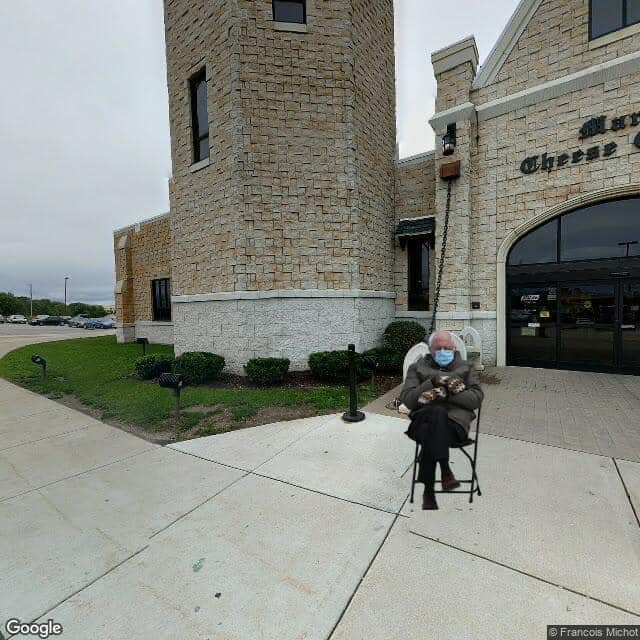 Bernie will wait all night in his folding chair for free cheese samples from Mars Cheese Castle.
5. Boone & Bernie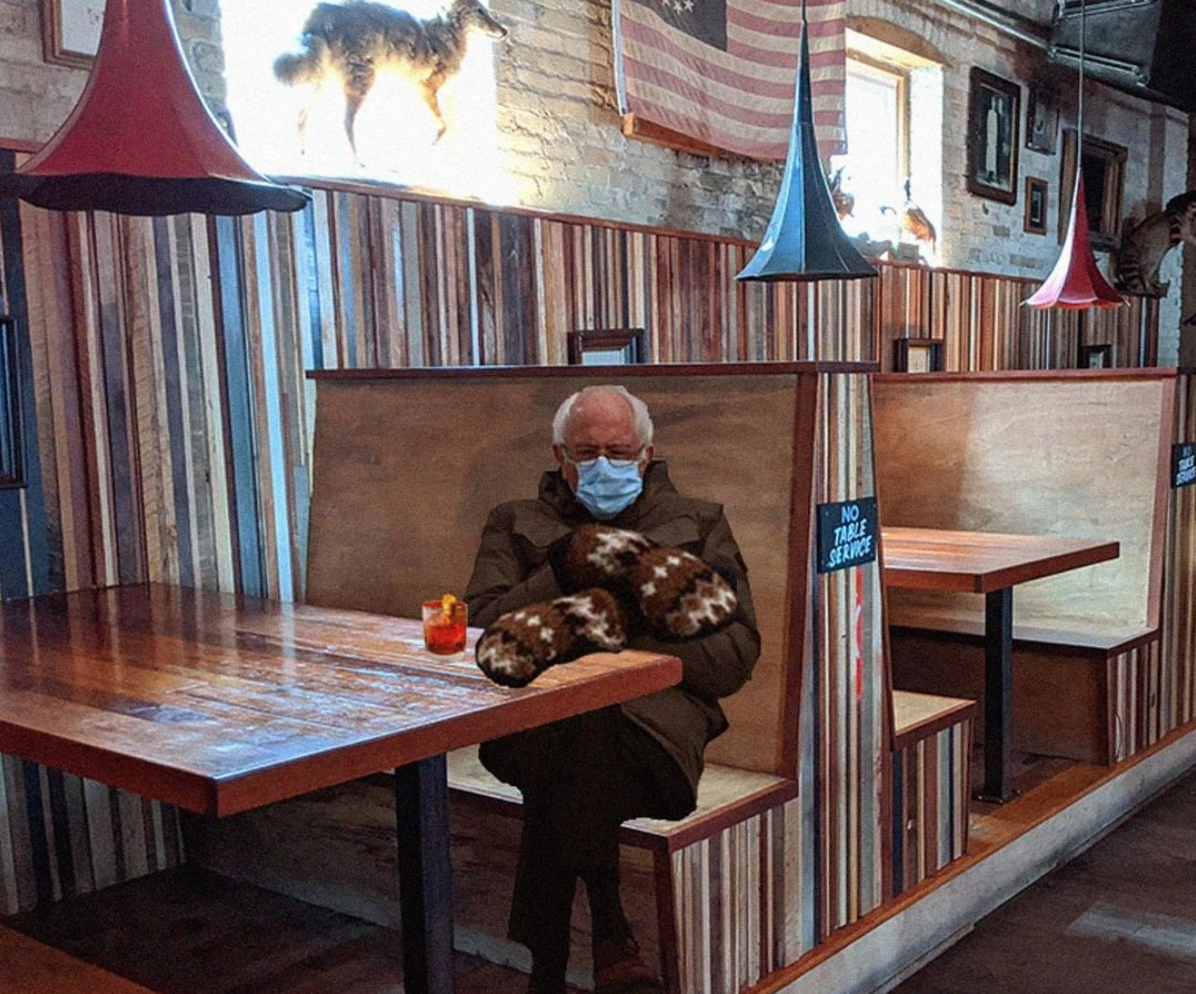 After a chilly Biden inauguration, Bernie warms up in a booth at Boone & Crockett with a cocktail.
6. Check him out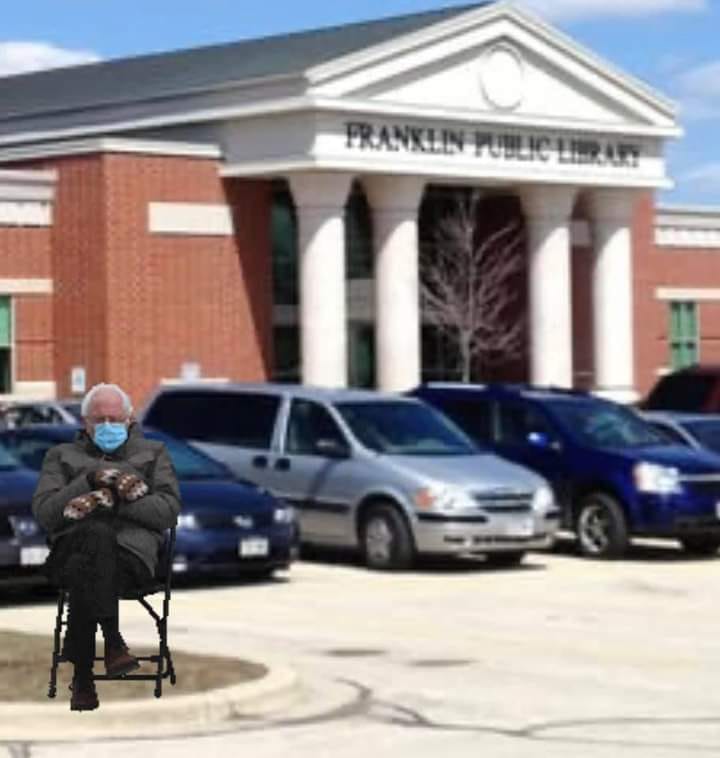 Bernie contemplates checking out a book or two on historical Franklin heroes from the town's library.
7. Bernie rides the bus (of course he does!)
i'm once again asking for you to wear a mask while riding the bus pic.twitter.com/7DVA58MB8m — RideMCTS (@RideMCTS) January 21, 2021
Even the MCTS got in on the Bernie meme fun yesterday. Honk if you love mittens!
8. The Bernerine?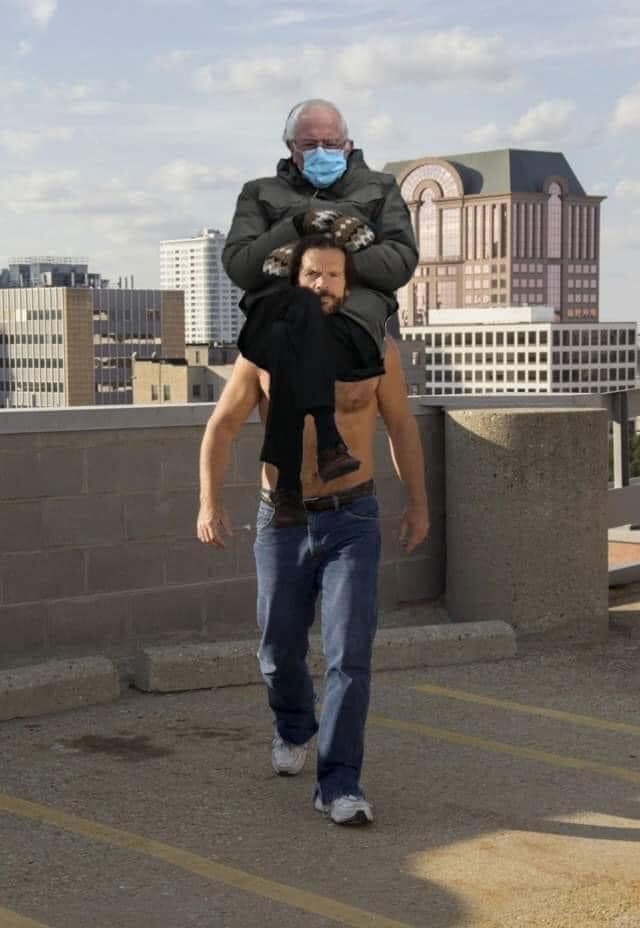 We knew this one was coming, right Milwaukee?
9. Bernie goes anywhere you want Bernie to be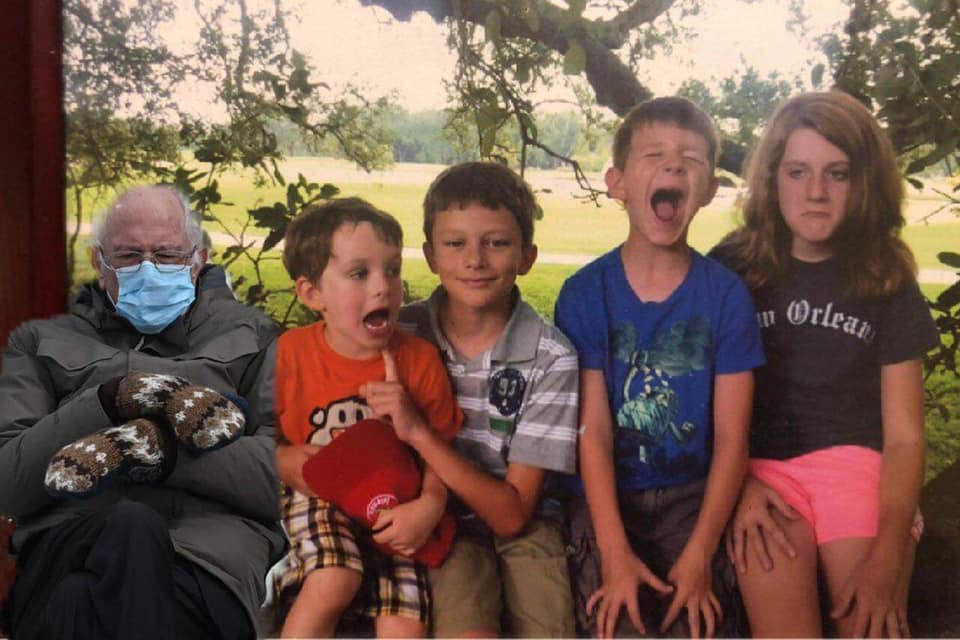 And hey, the best news is you can make your own "Bernie in mittens" meme with this handy meme maker right here. My friends made one (above) and now they have photographic evidence of the time they went on a family vacation to New Orleans with Senator Sanders.
Molly Snyder grew up on Milwaukee's East Side and today, she lives in the Walker's Point neighborhood with her partner and two sons.
As a full time senior writer, editorial manager and self-described experience junkie, Molly has written thousands of articles about Milwaukee (and a few about New Orleans, Detroit, Indianapolis, Boston and various vacation spots in Wisconsin) that range in subject from where to get the best cup of coffee to an in-depth profile on the survivors of the iconic Norman apartment building that burned down in the '90s.
She also once got a colonic just to report on it, but that's enough on that.
Always told she had a "radio voice," Molly found herself as a regular contributor on FM102, 97WMYX and 1130WISN with her childhood radio favorite, Gene Mueller.
Molly's poetry, essays and articles appeared in many publications including USA Today, The Writer, The Sun Magazine and more. She has a collection of poetry, "Topless," and is slowly writing a memoir.
In 2009, Molly won a Milwaukee Press Club Award. She served as the Narrator / writer-in-residence at the Pfister Hotel from 2013-2014. She is also a story slam-winning storyteller who has performed with The Moth, Ex Fabula and Risk!
When she's not writing, interviewing or mom-ing, Molly teaches tarot card classes, gardens, sits in bars drinking Miller products and dreams of being in a punk band again.