Season's eatings! The weather may be getting colder, but Dining Month on OnMilwaukee is just cooking up, dishing out your winning picks in this year's Best of Dining poll. Dining Month is brought to you by Fein Brothers, your premier food service equipment and supply dealer in Wisconsin since 1929. Congratulations to all of the winners, and happy eating for all those who voted!
On a daily basis, I'm asked to give my recommendations for places to eat and drink. Equally as often, people ask me to share my "favorite" restaurant. It's an admittedly impossible task, as there are an increasing number of worthy options. (I can name at least three or four favorites at any given moment, each for a different reason.)
We're so lucky to live in a city with a healthy, active dining scene. In fact, this list only captures a modicum of the wealth Milwaukee has to offer. That said, this list is an attempt to curate some of my favorite picks from 2018.
Choosing the "best" of any category is admittedly difficult, and it's not an exact science. However, my picks are based upon my perceptions of excellence in terms of technique, creativity and flavor. They are also a reflection of my personal, subjective taste.
At its very least, this collection of restaurants offers perspective on where my tastes lie. At its best, it provides a starting place for curious diners who'd like to explore more venues (and new dishes) in our ever changing scene. I hope it encourages you to challenge your own palate and compels you to discover new venues and support the work of some of Milwaukee's most creative and talented chefs.
Best African/Jamaican/Caribbean
So often in the restaurant world, the shiny and new tends to eclipse even the most solid of long-standing restaurants. So for my pick this year, I'd like to recognize Alem Ethiopian Village, a restaurant which has been serving up delectable fare from the Horn of Africa for over a decade.
You can't miss with ye tibs firfir, a classic Ethiopian dish featuring chopped beef (tibs), seasoned beautifully with Bebere seasoning and mixed with pieces of tender injera, the tasty fermented Ethiopian flatbread or the vegetarian difin misir wot, a stew made with whole lentils is fragrant with North African spices like garlic, ginger, cardamom and fenugreek. When dining with friends, I love the option of ordering a platter filled with a smattering of dishes, served atop a large piece of injera. It's a great way to sample the menu and find your favorite dishes; plus, it creates the perfect opportunity to enjoy a truly intimate meal that captures the beautifully communal nature of dining.
Best Asian Fusion, Vietnamese, Laotian and Korean
Lao cuisine is so often upstaged by food that hails from neighboring countries, including Thailand and Vietnam. But Vientiane Noodle Shop does a great job of showcasing essential Lao dishes – including spicy papaya salad, deep-fried marinated quail and pad burapa – which all-too-often go unnoticed. Don't leave without tasting the house-made Lao sausage (sai oua); it's delightfully crisp on the outside, fabulously porky within and redolent of fresh herbs including lemongrass and dill.
Best Bakery
Milwaukee's bakery scene has grown in spades over the past couple of years. And I'm watching closely as newcomers like Greige Patisserie begin to make their mark on the city. In the meantime, I'm quite happy to indulge every now and again in one of the delectable treats from Batches in the Third Ward. Pastry Chef Jaceleen Latin-Monagle has always had a knack for reinventing classic desserts and elevating them into fine dining treats, but her work at Batches showcases her love for the classics themselves. Whether it's a morning scone with coffee or an amazing iced old fashioned oatmeal cookie in the afternoon, a treat from Batches is a little bit like a warm hug. Plus, who can resist cracking a smile when presented with a colorful slice of confetti cake?
Best Bar Food
Although I'm still mourning the loss of the delicious beer-friendly eats once served at Like Minds Brewery & Tap Room (RIP), I've been simultaneously intrigued and impressed by the flavors coming out of the kitchen at Eagle Park Brewing Co. It's a venue where Chef Nathan Heck – maybe best known for his work at Braise restaurant – has taken the notion of beer-friendly food to another level. Among my favorite dishes are the tea marinated, hop-smoked wings, the rub on which is a beautiful blend of citrus and spice. The same is true of the Buffalo curry chicken sandwich, which knits together flavors you'd never envision in a way that will make your taste buds sing. Both are perfect with a crisp, cold brew.
Best BBQ
It's been years since I've needed to lament the paucity of barbecue here in Milwaukee. Thanks to a mini explosion of new 'que joints over the past few years, I now have multiple venues at which I can get my fix. (Think Doc's Commerce Smokehouse and Firewise BBQ.) But I still maintain a great respect for the art of smoked meats demonstrated by Chef Aaron Patin and his crew at Iron Grate BBQ Co. Not only is he putting out some of the juiciest smoked brisket in the city, he's constantly pushing the boundaries of barbecue with techniques and dishes that take inspiration from live fire cooking across country and the globe. He's also contributed his own spin on the genre with the unctuous Milwaukee rib, a succulent piece of meat we can now proudly call our own.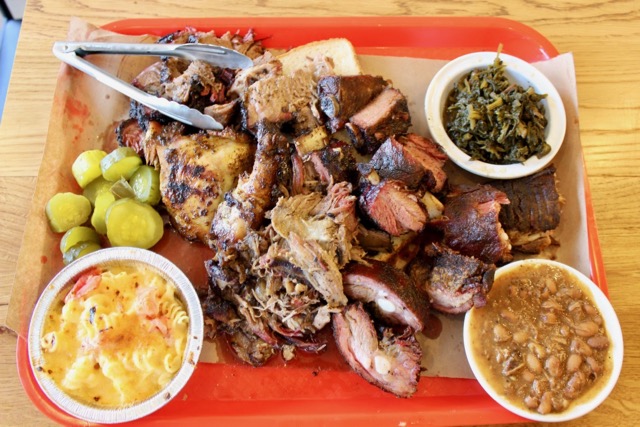 Best Brunch
Brunch is so ubiquitous, it can get rather mundane. But I've been pleased with newer spots around town that are truly keeping things fresh. Take Birch + Butcher, for example. It's a spot where I seem to always find a new (and subsequently craveable) dish to try. For instance, I had a fabulous waffle one day with maple syrup, trout roe and creme fraiche. Another day, there were kimchi pancakes with scrambled eggs (so amazing). And I had flashbacks to the month I lived in Tunisia when I tasted the na'an topped with 'nduja chorizo spread, poached eggs and ricotta cheese. If you'd like something more mainstream, I'm a huge fan of their rosemary biscuits with charcuterie gravy as well as their steak and eggs, which are hands-down the best in town. Don't miss ordering their bloody mary with aquavit; it's beautiful and vegetal and downright perfect. Brunch is served both Saturday and Sunday from 10 a.m. to 2 p.m.
Best Burger
Since its inception, The Burger Trail has taken me to nearly 80 venues. And, as you can imagine, my opinions about what makes a good burger have sharpened along the way. I have also discovered numerous excellent burgers. A personal favorite is the Tuesday night burger at Goodkind. I could recommend it on the virtues of the beef patty alone, which is smartly sourced from the Carlisle Family Farm in Sparta, Wisconsin; it's always masterfully cooked (perfectly mid-rare with a fantastic, crisp exterior). But the thoughtful toppings – which change out each week – are definitely what keep me coming back. I'm a sucker for variety, so I love it that I get something thoughtful, new and seasonal every time – and it's always well worth my while.
Best Cafe
The National Cafe is a repeat pick on my list of top spots. And, despite this being my consistent best for years running, I've yet to meet another cafe that can truly kick it out of the top spot. If I'm honest, it's as much about the cozy, welcoming vibe in the cafe as it is about the food, which chef and owner Nell Benton has smattered with some of her favorite international flavors. I love heading there in the early afternoon after the lunch crowd has cleared. I'll sit and work while enjoying a great breakfast dish (like the Full English) or one of the many daily specials. And on a cold blustery day, there's little better than a bowl of their silky tonkotsu ramen, also one of my favorites in the city.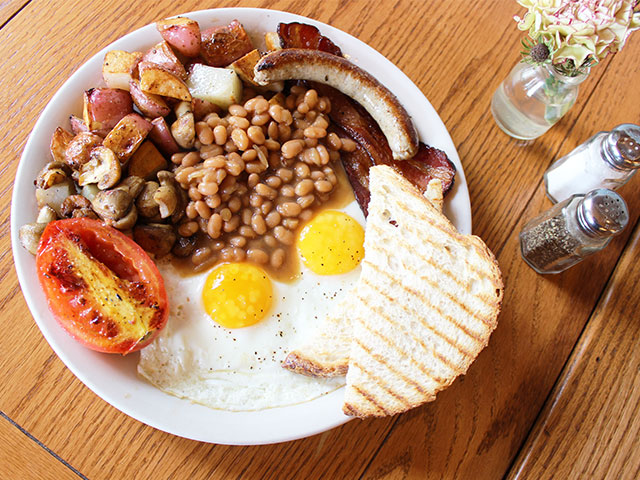 Best Central/South American
When I need a place to escape on a spine-chilling January or February day, it sometimes helps to eat something fresh. That's where C-Viche comes in. This is a restaurant that has truly bloomed since opening almost two years ago. From delicious specials like tender grilled octopus to menu standards like Peruvian anticuchos and lomo saltado, there's always something new to enjoy. Of course, it's also a fantastic spot for happy hour. Give me one of their excellent pisco sours or a Lima and a bit of ceviche and I'm happy as a clam.
Best Chain: Shake Shack
Part of me wants to bypass this category altogether. But another part of me wants to give a big fat shout-out to a chain that, while not remotely local, makes a big effort to make up for that deficit. Shake Shack may have originated in New York and expanded to international climes, but they're a chain that still cares about the little details. The quality of their food is higher than most; they use well-sourced beef, and pay attention to the flavor profile and texture of their (cage-free) fried chicken, which is cooked sous-vide before being fried, giving it a beautiful moist texture. Their shakes are delicious (and I love how they look to local purveyors as a source for some of their concrete mix-ins). And have you tried the (secret menu) peanut butter bacon burger yet? You really should.
Best Chinese
A decade ago, when asked for my recommendation for Chinese food, the only answer I could give with confidence was Jing's. And that was always prefaced with "Be sure to ask for the Chinese menu." And while I still love Jing's, I've also fallen headlong for Sze Chuan, a newer West Allis spot that's owned and operated by Chefs Luo Shungui and Sun Yin, both from Chengdu, China. It's going to take me a while to work my way through their substantial menu; however, in the meantime I'm perfectly happy to revisit flavorful dishes like ma po tofu, Szechuan braised pork belly and fragrant dry pot cauliflower. And trust me when I recommend the Szechuan pork dumplings. They're amazing.
Best Coffee
If you love coffee that's been roasted to the point of tasting almost burnt (nodding at you, Starbucks), you might not appreciate the approach that Pilcrow Coffee takes with its beans. Their roasts are more subtle and light. The result? You can actually taste even the most subtle of flavors inherent to the beans, be they fruity, floral or vegetal. Exploring their coffees is always a joy and an adventure. And frankly, it's made me a far more discerning coffee drinker.
Best Fine Dining
Who doesn't love a good tasting menu with beautifully prepared, imaginative fare? That's exactly what you'll get when you dine at EsterEv, the tiny little restaurant-within-a-restaurant hidden inside of DanDan where you'll enjoy the finer dining side of Dandan chefs Daniel Jacobs and Dan Van Rite (and if you miss the creativity they brought to spots like Roots, Wolf Peach, Hinterland and Odd Duck, you'll find it in spades). But one of the things I love about EsterEv is its laid back vibe. Despite the caliber of the dishes served, it remains a comfortable spot with little to no pretense. And that's reflected in not only the atmosphere and mood, but also the pricing. A meal at EsterEv feels grand, but it's also one of the best finer dining deals in the city.
Best Fish Fry
As I ate my way through myriad fish fries last fall and winter, there was one stop I couldn't get out of my head. And that was Kam's Thistle & Shamrock, a west side gem that needs to be on everyone's fish fry list. Not only are their offerings splendidly varied (you can choose from 12 types of fish on any given Friday), but each is executed just as well as the last. In fact, I can offer the same accolades for their fantastic housemade potato pancakes, which are among the best I've tried.
Best French/Cajun/Creole
I appreciate restaurants that are able to offer guests a spectacular experience without pretense. And that's part of the charm of Fauntleroy, a restaurant that offers seriously well-executed French dishes in an atmosphere that's simultaneously opulent and comfortable. Can't miss dishes include the Lyonnaise salad with its spectacular soft-cooked egg, tender lardons and amazing croutons as well as the oil-poached salmon, which is not only fresh and tasty, but practically melts in your mouth.
Best Frozen Treats
I'm a sucker for Kopp's. Their custard formed an indelible part of my childhood, and even as an adult, I find myself appreciating their creativity with regard to custard flavors. (Ever tried maple syrup and pancakes?) But I've become equally enamored of another lovely frozen treat: the pops from Pete's Pops. I fell in love first with his avocado pop and have since grown to appreciate the wide variety of imaginative flavor combinations they've released. (Goat cheese and pear and salted watermelon!) So happy they've now got a brick and mortar where I can fill my craving a bit more often.
Best Indian/Pakistani
I've been a pretty big fan of Anmol for years now, and they seldom disappoint. You can't go wrong with the pakora or chicken karahi, and don't be afraid to order the goat or mutton curries; the meat is tender and my favorite sauces are rich with cardamom and ginger. Their palak paneer is fragrant and flavorful, and I almost always order the daal makhani, which is rich and delicately spiced. It's perfect with a warm piece of their delicious na'an.
Best Italian
I find comfort in meals from Italian American staples like Tenuta's in Bay View and Carini's La Conca d'Oro, which offers a good number of inspiring Sicilian dishes. But when I want the long view of Italy and the diversity of its cuisines, I still look to Ristorante Bartolotta. Menu staples like the pollo al mattone showcase the simplicity of rustic Tuscan fare, and their duck ragu showcases the beauty of a Venetian classic. But I often find a happy place in Chef Juan Urbieta's monthly chef menus, which nearly always features a dish that both delights and surprises like wood roasted langoustines enriched with lemon oil and the bite of arugula. (Get it while you can.)
Best Japanese/Sushi
I have a great deal of respect for sushi restaurants that aren't above purchasing great fish in small quantities, even if it means running out of it by the end of the day. It's a philosophy employed by Kawa Ramen & Sushi, a restaurant which has upped the ante for East Side sushi fans. Their dishes are beautiful and balanced, and their fish is fresh. I also respect their eye for quality, which is evident in numerous dishes right down to the tonkotsu ramen broth, which is made with sustainably sourced pork and perfected with the restaurant's adherence to Japanese techniques, including monitoring the broth for both salt and viscosity ensuring a consistent bowl every time.
Best Late Night Eats
It's a rare night that I'm eating past 11 p.m., but it happens. And when it does, I often crave the ingenuity of The Vanguard, a venue where the offerings are never … ever … mundane. I'm usually a sucker for their rotating specials, which are always cleverly named with flavor combinations that challenge my notions of what sausages can be. (Nashville hot chicken sausage? Yes, please.) But when I want something simple, I'll opt for either the currywurst (the Jamaican is lovely with its touch of fruitiness from habanero pepper) or the red chorizo, which is beautifully spiced. Either makes a great late night eat.
Best Mexican
I've eaten quite a bit of great Mexican food of late, and I'll have more to share with you as the months pass. But one of the best surprises I've had this year was the food at Chilango Express, an unsuspecting gem located inside a gas station in West Allis. Yes, yes. Chilango Express is a surprise with every bite. Try their delicious house-made huaraches, made to order and filled with refried beans and seasonal ingredients like squash blossoms and cactus. Or indulge in delicious tacos – from al pastor and chorizo to huitlacoche and poblanos – served on delicious warm handmade tortillas. As for that gas station location, it's being traded for bigger digs very soon. And you can be assured that's good news all around.
Best Middle Eastern
I've been eating my way through Milwaukee's Middle Eastern options of late, and I'm excited about new spots like Pita Palace, which has (thus far) impressed me with a number of dishes, including their specials – many of which you can't find elsewhere. However, a longer term staple that's really shown its worth is Holy Land Grocery & Deli. I could wax poetic about the merits of their freshly baked bread alone. It's pillowy and soft with a beautiful texture. But I'd be remiss if I didn't laud their richly flavored and welcomingly textured baba ghanoush and crisp falafel, which offers the complexity of a well-seasoned batter. Definitely worth a trip.
Best Milwaukee Institution
Among the things gradually fading from the Milwaukee landscape is its German cuisine. Losses like the 100-plus year old Karl Razsch restaurant speak to changing tastes and values across the city. But one of the places that's keeping the spirit of Milwaukee's Germanic heritage alive is Kegel's Inn. Thanks to the work of Julian Kegel and his wife Stephanie – both of whom have put time and energy into maintaining and improving the quality of the venue's atmosphere and cuisine (that pork shank!) – the long-time bar and restaurant is thriving, even as it inches closer to its centennial. It's a lovely thing.
Best Milwaukee Product
When you think Milwaukee, you might not think "tea." But you should. We've got a real gem in Rishi, a tea purveyor that not only carefully sources remarkable teas and botanicals but which does so with an eye for sustainability, concern for the human beings with which they work, a respect for the land and a vision for a better planet. Read more about what makes them so impressive here.
Best New Restaurant
2018 was yet another good year for restaurant openings, and I could sing accolades about a number, including spots like Brandywine (Cedarburg), Celesta, The Original, Hungry Sumo and Snack Boys (truly the most deliciously fun spot to have opened in a very long time). However, if you've read to this point, you've likely noted my admiration for Birch + Butcher. Not only is it a new restaurant, but they've brought something new to the proverbial table in the form of flavorful wood-fired hearth cooking. It's a first for Milwaukee and a welcome addition to a scene that's still ripe for culinary innovation.
I've made countless trips to the restaurant this year, and I've been impressed on many occasions. Their barbecued parsnips, which are tender and smoky, have become a cult classic. Their mastery of hearth-fired bread has only gotten better and better. And I've been impressed by newer offerings like the beets served with tangy chevre and the chickpea panisse, gluten-free chickpea cakes that are fried until crisp and served with a beautiful melange of vegetables. In so many cases, the dishes are deceptively simple. But the care and technical expertise employed to suss out the flavors in simple vegetables is one of the things that keeps me coming back.
Best Pho
Pho is everywhere, and there are certainly a few that deserve recognition for the care with which they prepare this classic Vietnamese soup. But the value I've found at Pho Cali is in the beautifully flavored broth that accompanies the dish. So often while eating pho I find myself reaching for Sriracha or fish sauce to boost the flavor in a bowl of pho, but here there's no need. Their pho is lovely and balanced with enough flavor that additions aren't necessary. Along those same lines, don't overlook the restaurant's other warming options like bún bò, a regional beef noodle soup; it's spicy and sour and filled with umami. And you shouldn't hesitate to give it a try.
Best Pizza
Pizza. It has to be one of the most subjective foods in the canon. Like yours with a thin, crisp, crackery crust? Or maybe you prefer a chewier hand-tossed pie? Personally, I relish a good many types of pie – from deep dish with a crisp, buttery crust to Neapolitan-style pies their chewy edges and near-soggy middles.
I also appreciate the somewhat unique approach at Wy'East, a pizza spot I've gone back to time and time again. For me, it's about the subtleties of the slowly fermented dough, which offers a depth of flavor you can't achieve without the hand of time. I appreciate the slight bitterness of the charred spots on the crust and the smokiness it adds. And, maybe most of all, I appreciate the ingenuity in their choice of toppings, especially on the seasonal specials. Each seems a more delightful surprise than the last.
Best Ramen
Good ramen? Created with time, care and energy from quality ingredients? Yeah, I'll travel for that. And I have on a semi-regular basis in an effort to get my fix of the excellent ramen at Tochi, the punk rock ramen shop in West Bend. On the menu, you'll find eight varieties, ranging from spicy miso to shoyu, tonkotsu and mazeman. I'm a sucker for the rich tonkotsu broth with crispy pork and tomago egg; but it's difficult to go wrong. Regardless of your decision, you'll find ultra rich broth with playful add-ins. Some, like the smoked bone marrow on the beef mazeman ramen, might just change your life.
Best Sandwiches
Anyone who knows me well has listened to me rave about Bavette la Boucherie, a restaurant which defies expectation at every turn. Take for instance, their seasonal sandwich menu, which might feature a spectacular pork belly bahn mi one day and steak with truffled mushroom duxelle and roasted grapes the next. Among staples you'll also find one of my personal favorites: a Reuben made with expertly corned beef tongue, spiced saurkraut and nutty Swiss cheese. Of course, the beauty of Bavette is that any sandwich you choose is almost certain to be fantastic.
The same could be said of any dish on the menu. Salads are divinely balanced (and more of a meal than most), the steak tartare (which varies in preparation) has never been a disappointment and seasonal plates (like braised octopus and stuffed squash blossoms) are things to be relished with a beautiful glass of Old World wine.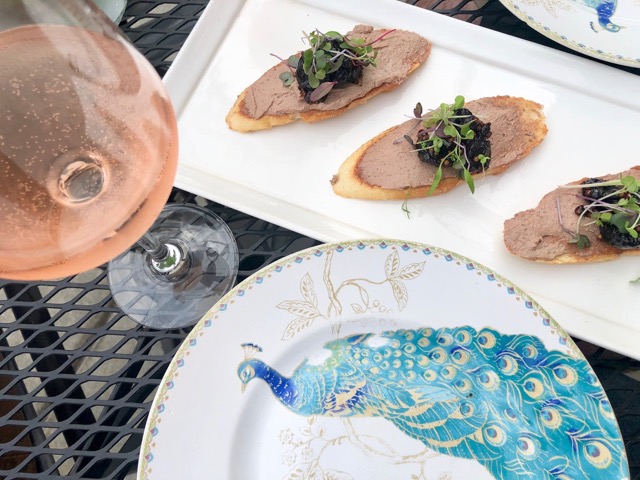 Best Seafood
If there's one restaurant where I'd love to indulge more often, it's Third Coast Provisions, a gem that delivers some of the city's best seafood dishes in an environment that's as beautiful as the food. One could make a meal of raw oysters or crudo, including tuna with chiles, avocado and coconut or perfectly sweet halibut with refreshing cucumber and dill. But there's sheer joy in the buttery lobster potholes, a luxurious dish featuring crab and lobster drenched in garlic butter with brioche for dipping. You'll also find well-executed seasonal presentations of fish including salmon, halibut and walleye as well as dishes like the prerequisite surf 'n turf featuring filet mignon and your choice of crab, shrimp, scallops or lobster.
If you're feeling a bit more low key, don't hesitate to visit Third Coast's lower level sister restaurant Oak & Oyster, where you'll find an abbreviated menu featuring less formal fare: fresh oysters, crudo, creatively conceived po'boys, sliders and tacos.
Best Small Plates
This year, my vote goes to Meraki, a restaurant which deserves attention for its well-prepared globally-inspired fare and, more recently, its dedication to offering a stellar guest experience. I'm a sharing diner by nature, and I love the adventure of ordering multiple plates to share among friends. You can do it easily at Meraki, where even the entree portions come in half sizes (which are larger than average on a small plates scale). Among the dishes you'll find gems like goat dumplings infused with Thai flavors like lemongrass and ginger and Korean smoked brisket served up with a kimchi-infused slaw. You'd be remiss in overlooking the okonomiyaki pancakes, which are chock full of umami in every bite (try the pork belly, for sure). And it's not a small plate, but you really can't go wrong with the sumptuous off-menu cheeseburger, available at the bar only.
Best Southern/Soul Food
Both Southern and soul food are filled with heart. And you'll find fewer restaurants with a bigger heart than The Tandem. One is likely to find delight in their succulent fried chicken – I'm a sucker for the Memphis style myself – and I'd swear there's love cooked into those delectable greens often served on the side. There are countless wins, from the braised oxtails to the daily specials, so you'd be remiss to stop with the fried chicken. And it's all of those dishes, combined with The Tandem's compelling mission that makes the restaurant my can't-miss pick for 2018.
Best Steak
This year, I enjoyed one of the best steaks I've ever eaten at a potentially unexpected place: Birch + Butcher. I'm a ribeye fan, and theirs is phenomenal. It starts with a CDK Angus (formerly Jefferson Township) steak that's been dry aged for 45-60 days. It's roasted to perfection over the coals of the restaurant's open hearth, giving it perfect caramelization on the exterior and a subtle dose of smoke that complements the delicious umami-rich funk of the dry aging. The richness is well balanced by fresh chimichurri. And it's served atop some of the best (and crispiest) baby potatoes you'll ever eat, cracked and fried up in smoked lard.
Best Street Food/Food Truck
I'll admit it, I'm not big on standing around eating food. I like sitting down and enjoying my meal, generally at a more leisurely pace. But I make the occasional exception when it comes to food truck fare. In the case of Firewise BBQ, it's for the meltingly tender brisket, which is softly smoky and, frankly, just delicious. It's perfect on its own, but if you like heat, you can pair it with pitmaster Alex Obradovich's spunky fire sauce, which packs a nice kick. It's food I'll gladly eat standing up.
Best Tacos
Let it go on record that I love Taco Moto tacos as much as anyone. But I've also found a new favorite at Kompali, the East Side taqueria which opened last January. Looking for a place to start? Try the Argentinian beef with chimichurri sauce or the flavorful braised lamb in the Cordero. Looking for more flavor? Don't neglect to spice things up with their housemade salsas. They're all delicious, but I'm a sucker for the habanero which packs a complex, fruity heat. Don't miss washing it down with one of their stellar tequila-based cocktails; their margaritas are top notch. Pro tip: Kompali is also a great, affordable spot for a delicious Mexican-style brunch, which is served on both Sundays and Mondays.
Best Takeout
For the second year in a row, I'm giving the honors in the takeout category to Mara's Grill, a humble west side spot which has conquered my hunger pangs on multiple occasions in the past year (with nary a regret in sight). The food is always fresh and prepared with care, and unlike some carry-out, it transports well. Among my favorite dishes are the chiles rellenos, lightly fried and filled with cheese and spinach, and the chicken mole, which features tender, well-prepared poultry and a Guatemalan-style sauce that's rich with flavor. Portions are plentiful and pricing is affordable with most entrees coming in at right around $10.
Best Thai
Kim's Thai is a restaurant where all the sweet, sour and spicy flavors of Thailand come together on a single menu. Rich flavorful curries are well prepared along with items like green papaya salad and pad lad na with its chewy thick noodles, fresh vegetables and flavorful sauce. Thai style chicken wings are superbly crisp on the exterior, with a beautifully seasoned filling. I'm also partial to the curry squash, which is fragrant, flavorful and always satisfying. Pro tip: This isn't the place to be shy if you love spicy food; the heat levels at Kim's Thai are serious stuff. If you don't love heat, be cautious, as anything above a two is likely to strike you as incendiary.
Best Vegetarian/Vegan
Vegetables are delicious. And at Strange Town, they're celebrated in globally inspired dishes that are absent of meat but big on flavor. Take the jamuk bap (kimchi rice balls) for instance. They're tender and savory with a pleasant punch of heat. Or the tacu tacu, a beautiful textural Peruvian bean and rice dish that packs in the flavor with a poblano coulis and tortilla chip dust. Even the simplest of items are well prepared. Take the delightfully silky hummus, served up with warm bread, deliciously pickled vegetables and flavorful flatbread topped with tangy za'atar. It's a dish that's perfect when enjoyed in the late afternoon as the sun is drifting to the west and the vinyl in the restaurant has just begun to play. Pair it with one of the amazing natural wines from Strange Town's beautifully curated list, and you've got a meatless happy hour that's near perfect.
Best View/Patio
There's a magic about Milwaukee's Lake Michigan shoreline. It's in the breeze that blows in over the lake and the brightness of the skies. It's in the sound of the water, lapping against sand and shore. And there's nothing quite like a seat on the patio at Harbor House where you can enjoy all of those things along with a glass of wine and a few freshly shucked oysters.
Best Wings
I like wings. I particularly love dry rubbed grilled (or smoked) wings with their signature crisp skin that pops as you bite into the tender flesh. But over the past year, I've fallen head over heels for the deliciously picante, Szechuan pepper-rich wings at Dandan. The marinated, fried wings are meaty and tender, with a sweet and salty kick achieved through the magic of five spice powder and chiles. They're served alongside an irresistible beautifully green sauce that's fresh and bright with hints of citrus and roasted pepper. Truly a must try.
Lori is an avid cook whose accrual of condiments and spices is rivaled only by her cookbook collection. Her passion for the culinary industry was birthed while balancing A&W root beer mugs as a teenage carhop, fed by insatiable curiosity and fueled by the people whose stories entwine with each and every dish. She's had the privilege of chronicling these tales via numerous media, including OnMilwaukee and in her book "Milwaukee Food." Her work has garnered journalism awards from entities including the Milwaukee Press Club.
When she's not eating, photographing food, writing or recording the FoodCrush podcast, you'll find Lori seeking out adventures with her husband Paul, traveling, cooking, reading, learning, snuggling with her cats and looking for ways to make a difference.