"Bar Month" at OnMilwaukee is brought to you by Miller Brewing Company, calling Milwaukee home since 1855. For the entire month of March, we're serving up fun articles on bars, clubs and beverages – including guides, the latest trends, bar reviews, the results of our Best of Bars poll and more. Grab a designated driver and dive in!
Milwaukee bar goers have spoken, and the wings at Points East Pub once again claimed the title of Bar Month's best signature bar food champion.
The award-winning hand-sauced bites finished with a whopping 389 votes, defeating The Vanguard's tasty house-made specialty sausages and Oscar's famed Big O burger.
With a jukebox, backroom music and plenty of signature wings to snack on, this area bar nestled on Jackson Street offers just the right amount of spice for local bar foodies.
OnMilwaukee editors' pick: Gypsy Taco
Runners up:
2. The Vanguard - Sausage
3. Oscar's Pub and Grill - The Big O burger
4. Boone & Crockett - Gypsy Tacos
5. Cafe LuLu - Lulu chips
This year we also asked a variety of prominent Milwaukeeans to weigh in on their pick for specific categories. For this category, we consulted WKLH radio host Steve Palec.
Palec's pick: Leff's Lucky Town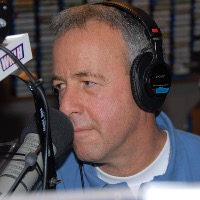 I've liked Leff's Lucky Town for decades. Easy to get to. Dog friendly. Great for watching a game. Owner Chris Leffler bought me a drink once (at a bar in Vegas at the turn of the century before I even knew who he was). Great outdoor area in summer. And the place is even named for a Springsteen song! No flaws either when it comes to food – and their signature is Leff's Big Ass Pretzel.
Let's get the name stuff out of the way first, especially if you just searched for "big ass" and are disappointed to find this food story. The label literally fits. The thing is more than generous. It's $11.75 ... which is an entree in some places but still a good purchase volume-wise, and they don't charge extra or skimp on the cheese or mustard.
Also bear in mind it's no easy task to perfectly cook a big-ass anything. Anybody with a grill has probably contemplated just making one big burger from a pound of meat (yes I did and it didn't go well). Leff's does this exceptional pretzel right every time. Golden brown on the outside. Fluffy on the inside. And capable of blocking traffic.