For the 10th straight year, October is Dining Month on OnMilwaukee, presented by the restaurants of Potawatomi Hotel & Casino. All month, we're stuffed with restaurant reviews, dining guides, delectable features, chef profiles and unique articles on everything food, as well as voting for your "Best of Dining 2016."
After two years on the throne, reigning supreme over Cream City's collective sweet tooth, Purple Door Ice Cream has been knocked off its sugary top spot. In 2016, there's a new king of the desserts – albeit a familiar face.
Indeed, Kopp's – with its three locations in Brookfield, Glendale and Greenfield, as well as multitude of delicious flavors of the day – toppled Purple Door this year, reclaiming the best desserts title as well as continuing the great Wisconsin rivalry between ice cream and custard. It was a hearty defeat, too, with Kopp's (already a winner in this year's poll for best Milwaukee institution) gathering up over 150 more votes than its silver-seizing competitor. And while fabulous frozen treats battled for the top two spots, Honeypie and Le Reve took third and fourth, respectively, while Leon's bookended this year's top five with creamy, crave-worthy custard.
But let's be real; with all these delectable desserts to choose from, we're the real winners here (and our dentists the real losers).
Runners up:
2. Purple Door Ice Cream
3. Honeypie
4. Le Reve
5. Leon's
Lori Fredrich's pick: Morel
Those who know me know that I don't have the biggest sweet tooth on the block. I enjoy the occasional sweet dish, but it often takes something particularly special to "wow" me. For the second year running, I'm sticking with Morel, a spot that not only serves up elegantly delicious locally-focused fare, but also hits the spot every single time with their desserts. If you go, be sure to order the goat cheese cheesecake if it's on the menu.
This year we also asked a variety of prominent Milwaukeeans to weigh in on their pick for specific categories. For this category, we consulted Kristopher Pollard, local artist and Milwaukee Film members manager.
Pollard's pick: The Noble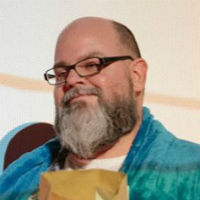 I do not like carrot cake. That's mostly a fact. That being said, the carrot cake at The Noble makes me want to jump off a bridge – because no human love or life goal attained will bring me as much joy as that damn cake has, so what's the point of going on?
All the desserts there will make you rethink your life path. Rich or light, the approach they take to all their desserts is innovative and satisfying.