The long-lived Wonder Bar at 5520 W. Vliet St. is being sold and new owner – industry veteran Eric Gutbrod – plans to make a few changes, including renaming it Biersal Tavern and making some upgrades, both inside and out.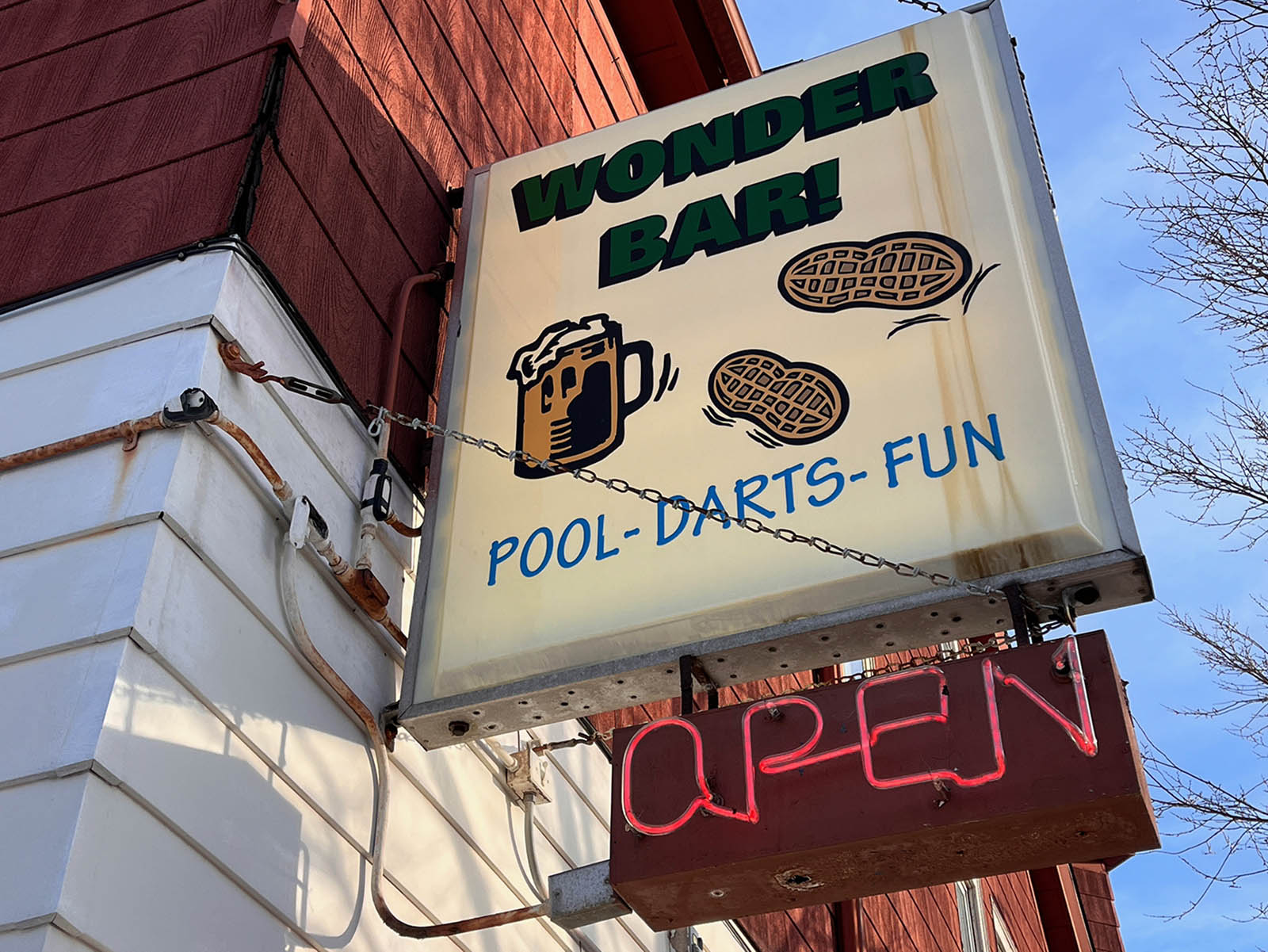 Wonder Bar staff was alerted to the sale on Saturday and the bar's final day of business was on Sunday. Closing on the sale is slated for this week.
But, if you're a Wonder Bar fan, don't panic, as Gutbrod's not planning on changing a ton.
"One of my mentors a long time ago told me that no matter what you offer, keeping that 'Tavern Mentality' is what makes bars successful," says Gutbrod, who has worked at places like Draft + Vessel, New Barons Brewing Co-op, Ope!, Central Waters, Sugar Maple, Tin Widow and one of the area's original beer bars, Sir James Pub in Port Washington.
"Meaning, that even if you offer nothing but domestics on tap or have an extensive craft list or cocktails, etc, the one thing that brings people back is having that 'Cheers' personality. My goal is to have a place that is a social hub."
Gutbrod, unsurprisingly, given his years of experience in local craft beer, plans to add more of those.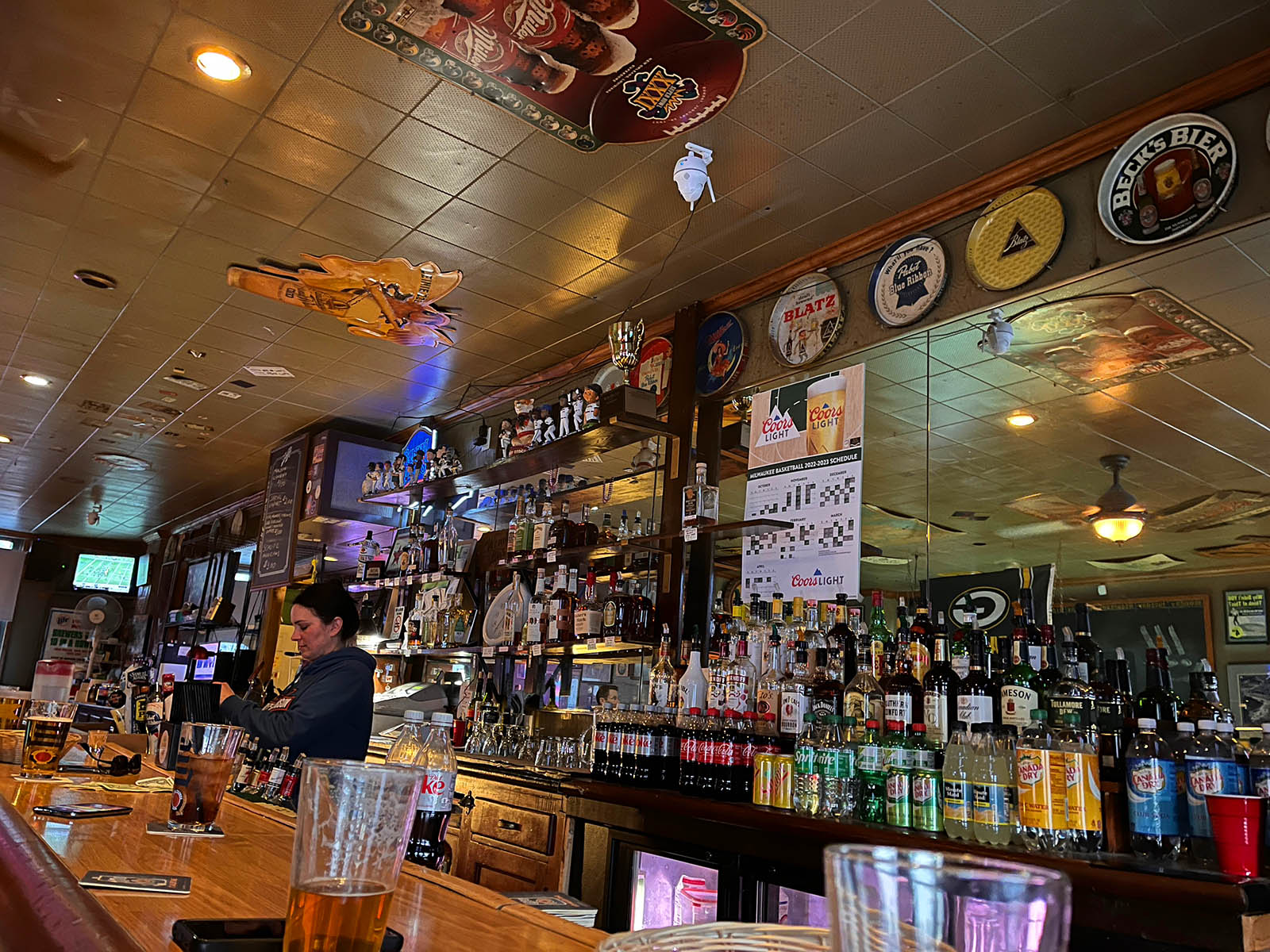 "You will still be able to get a domestic bottle or a standard highball cocktail," he says. "However, the draft list will be similar to what I have been working with for the better part of my career, all the fun craft and import beers.
"There will also be a small craft cocktail list as well as a fun whiskey list. A little bit for everyone!"
While he won't operate a kitchen at Biersal, Gutbrod encourages carry-ins from the area's numerous restaurants, including Wy'east Pizza directly across the street, and says he will host food trucks at times, too.
He says the location attracted him for a number of reasons.
"I have been following the recent growth in the area. There have been a ton of great things happening. New businesses opening in the area like Vennture, Neighborhood Draft, Dandy and more have really spearheaded Washington Heights becoming such a wonderful neighborhood. Then you have the staples like Times Cinema that are great for the community.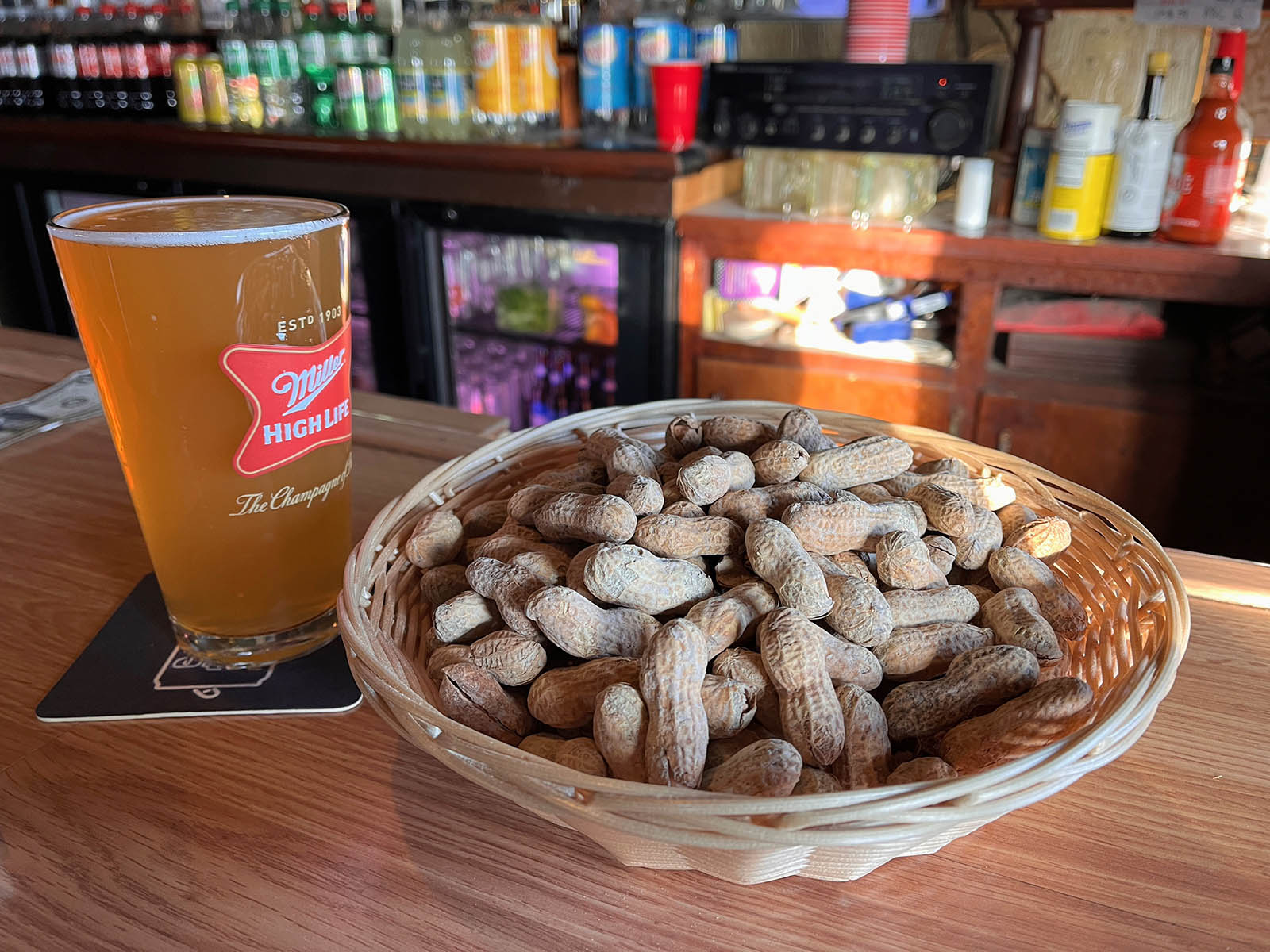 "Separate from businesses, but also attending some of the great events that have started happening there. Bastille Day West that started last year, weekly music in Washington Park ... This has just become such a great neighborhood."
Gutbrod plans to engage the neighborhood by working with nonprofits to give back.
"A permanent fixture at Biersal Tavern is called 'Wax Give Backs.'," he says. "I have a vintage jukebox that will be in the bar. Each fiscal quarter, I will team up with a local nonprofit, charity or community organization.
"All the money that goes into the jukebox during that time will go directly to them. I'll also work with them to come up with ways to donate directly, as well as cross promote."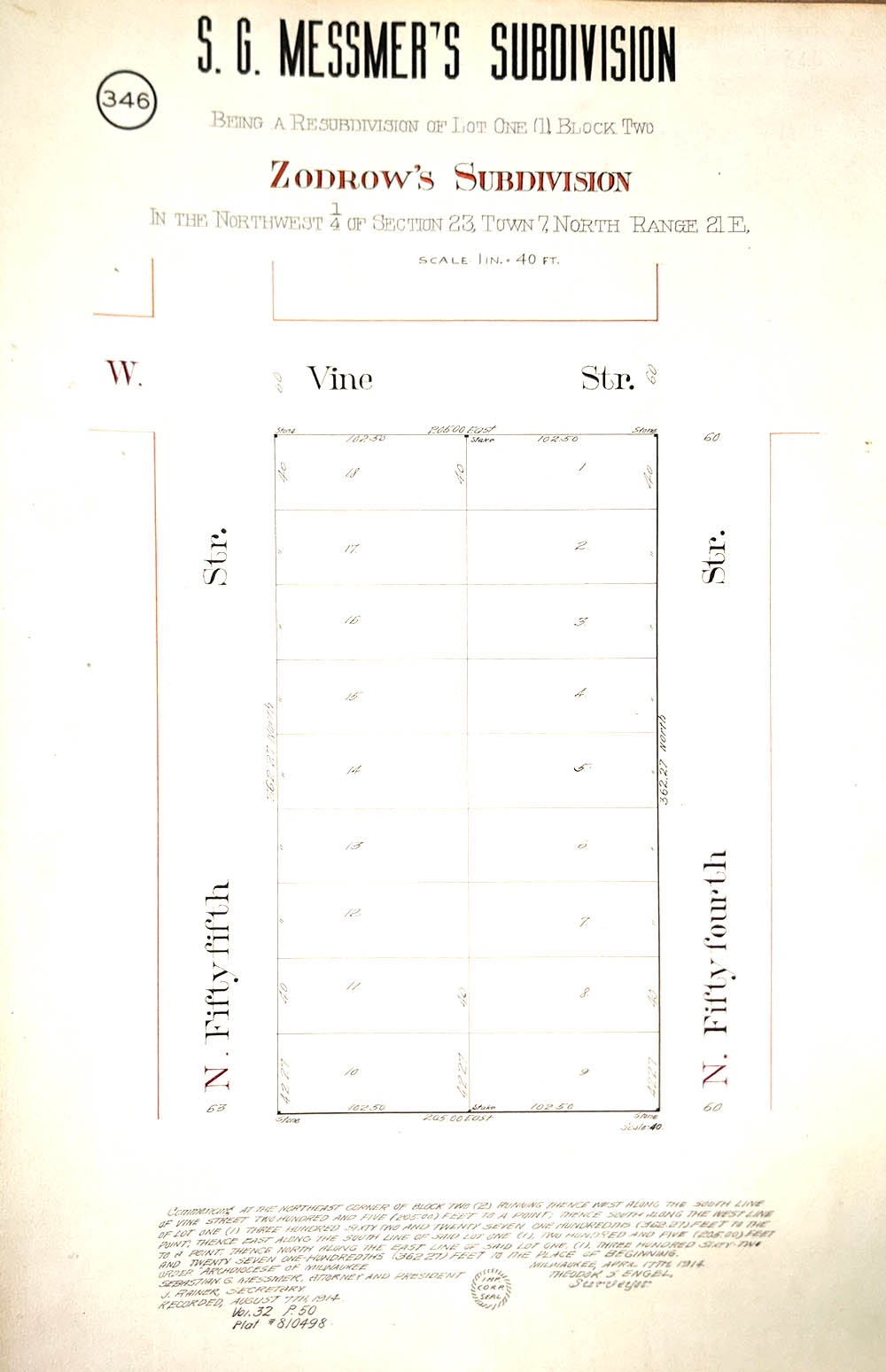 Inspired by women working in the craft beer industry, he plans to host Women's Month events with breweries like 3 Sheeps, Indeed and New Barons.
"The women who work for these breweries have been doing an amazing job the last few years really promoting the growing number of women in the beer industry," he says, "and if I can host an event to help promote them, I will do everything I can. The same goes for businesses owned or operated persons of color and LGBTQ+."
He is also interested in the building's storied past.
"I love old, historic taverns and their history," he says, "and this one has that."
A little history
For a start, if you see a construction date of 1894 for the corner tavern building at 5520 W. Vliet St., be skeptical.
The structure appears to have been built by Frank Zodrow, who was a key player in the neighborhood, as well as the tavern's first saloonkeeper.
Born in Germany in December 1862, the son the Franz Zodrow and Bertha Kluck, Edward Franz Zodrow Jr. emigrated to the U.S. in 1883. He married Susanah Marie Schneider in Milwaukee in April 1888, and the couple had no fewer than five sons and four daughters.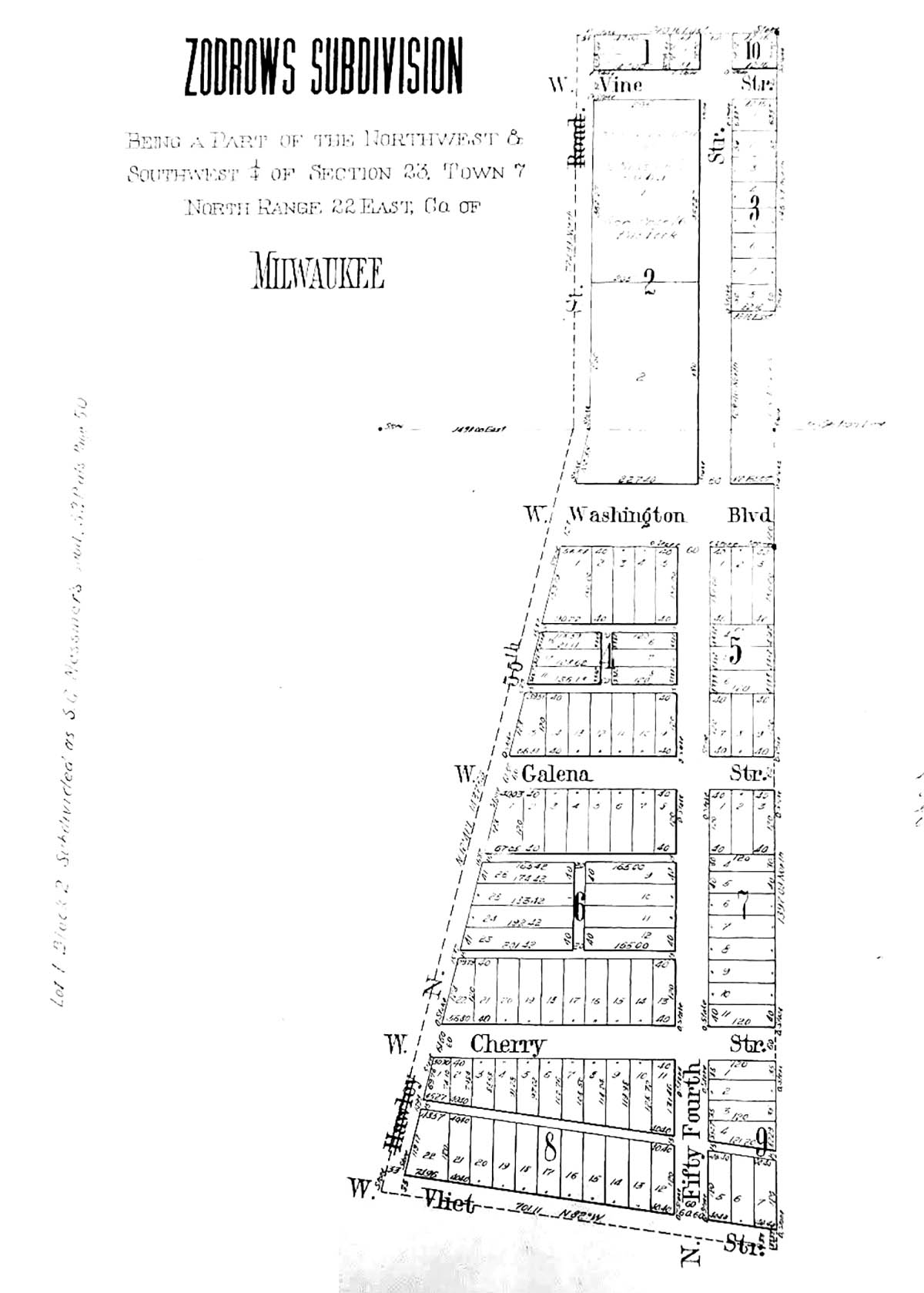 By 1900, Zodrow was already active in real estate and when in 1911 the articles of incorporation for a new Catholic church on the city's growing west side were filed with the State of Wisconsin, among the incorporators – along with Archbishop Sebastian G. Messmer and Rev. F. C. Kleser – was either Zodrow or his son, Frank Jr. (the fact that the "Sr." is this case was himself really a "Jr." makes this a bit complicated), who served as secretary.
That title, however, might downplay Zodrow's involvement.
In fact, the new St. Sebastian church was to occupy the northeast corner of 55th and Washington Boulevard, in the northern part of a new subdivision, called S. G. Messmer's Subdivision, which was recorded with the City of Milwaukee in 1914 as a re-subdivision of the 1912 Zodrow's Subdivision.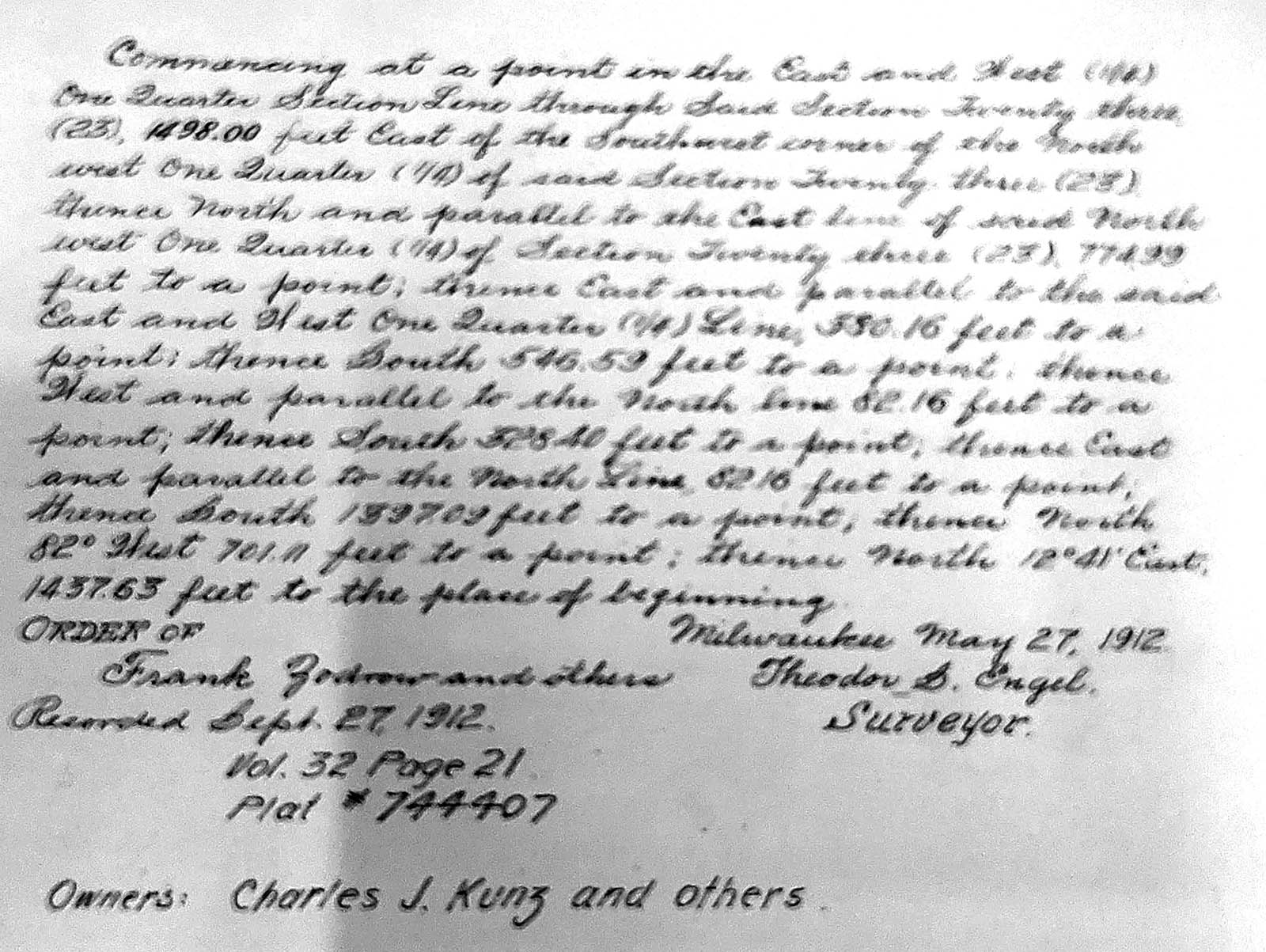 The church had bought its land in 1909.
In 1911, after filing those articles with the state, the congregation celebrated its first mass in the building we know today as The Wonder Bar.
Because the building is described as being "still unfinished" at the time, it suggests that construction did not likely start more than 16 years previous.
"On Aug. 15, 1911, the first Mass for (the) parish was read in a store-flat at 55th and Vliet Streets, in which building Father Kleser made his home," noted St. Seb's 25th jubilee celebration booklet, published in 1936.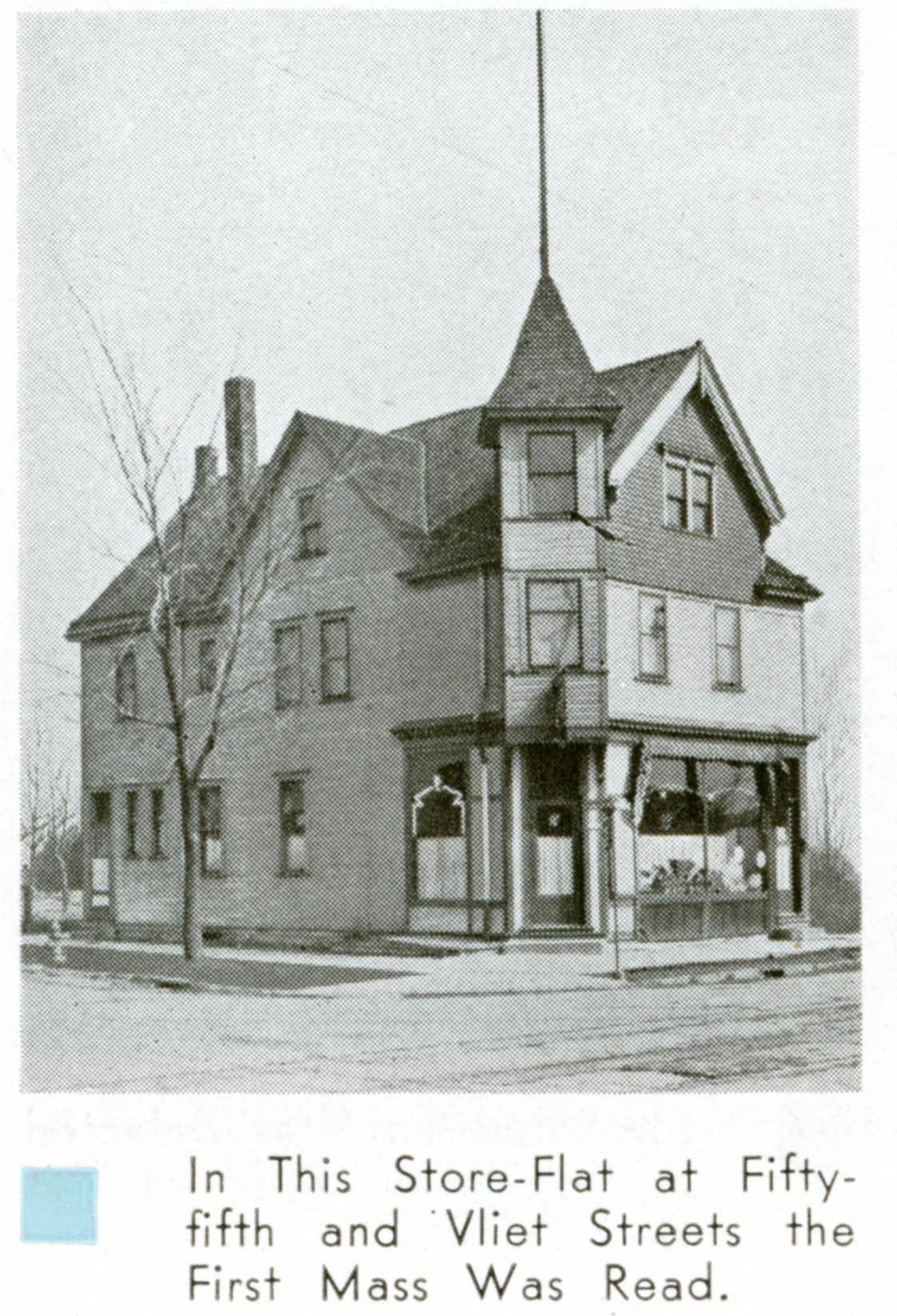 "The choir and acolytes of St. Michael Church assisted as these services. As the building was still incomplete, without heating or water facilities, Father Kleser, with the approach of winter, in December 1911, moved into a flat, now 2033 N. 48th St., using the living and dining rooms as a chapel. The first baptism took place on Jan. 28, 1912, and the first funeral services were held in the same month."
At the same time, the new congregation was working toward building a parsonage on the new church site, which was finished in spring on 1912.
This new building began to be used as a chapel, school and living quarters for Kleser, and attention turned to getting the church and school built.
Meanwhile, with the church now off the premises, Zodrow attempted to open a saloon in his building, setting off a conflict that would endure for a few years and nearly reach the U.S. Supreme Court.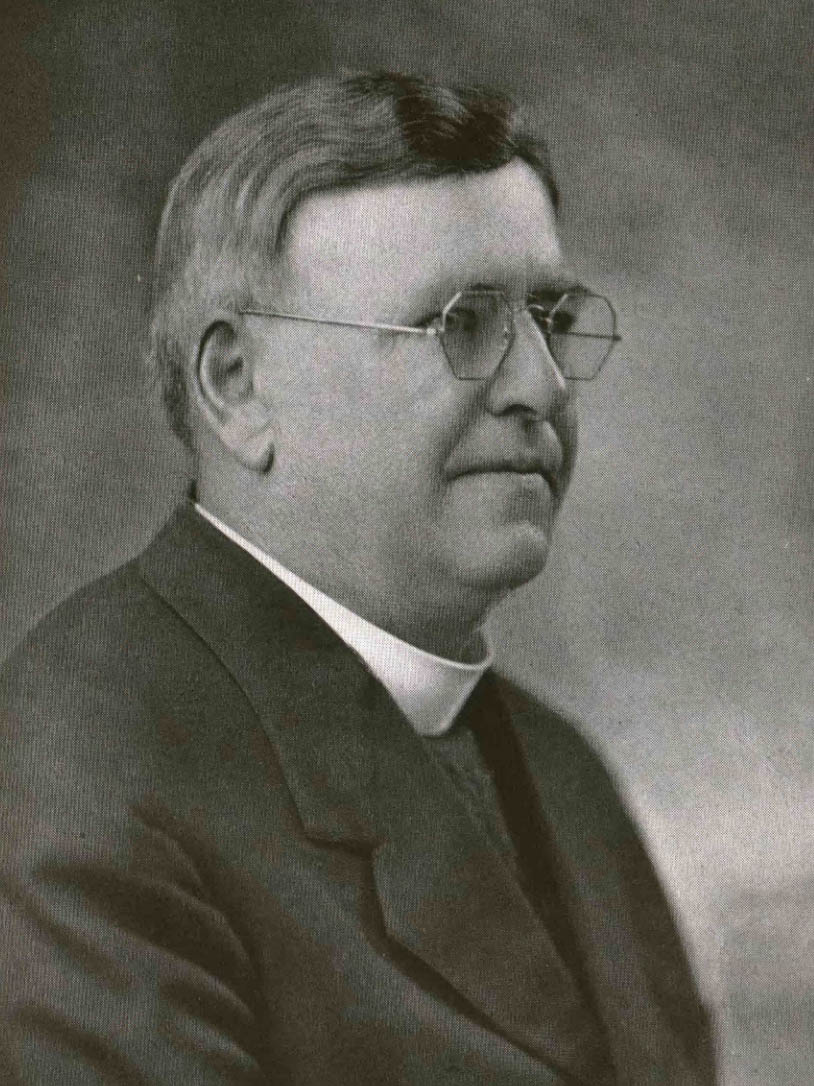 Zodrow was granted a liquor license by the Common Council on June 30 and began operating his tavern. But within a few days, he was charged with operating a saloon without a license, after it was determined that the license was issued to him by mistake.
That's because the Baker Law limited the number of tavern sites that could be licensed in the city and when it was determined that Milwaukee had more licenses that it should be allowed, 212 taverns were ruled to be illegally operating and would be forced to close.
Former Mayor David Rose, working as an attorney, was tapped to fight the Baker Law as unconstitutional and Zodrow's tavern was to be the battleground.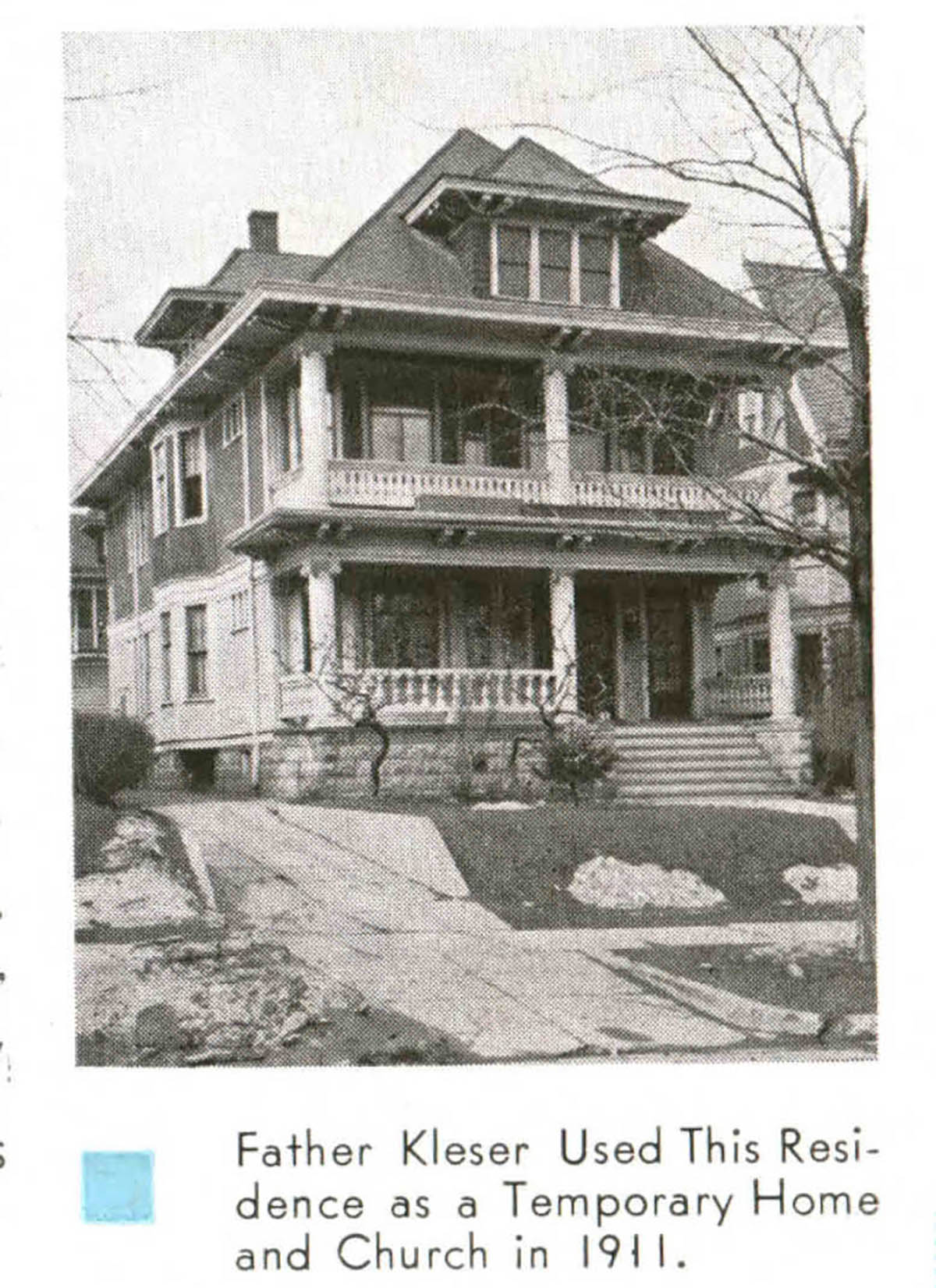 "It will be our contention that the Baker liquor law is unconstitutional," Rose told the Milwaukee Sentinel. "The law provides, in substance, that there may be one saloon for every 250 of population.
"It provides further that those cities which had more than its quota on June 30, 1907, may continue to issue the same number of licenses that it had on that day until the population shall have caught up with the ratio, and after that the ratio shall be observed. We contend that the law is void ... it creates a monopoly in favor of 2,172 pieces of property in this city, that being the number of licenses that were outstanding on June 30, 1907.
"It creates a class of property owners whose property may be leased for licenses and they are given that exclusive privilege. It strikes down the right of home rule because it denies the people of this city the right to decide for themselves where the saloons of the city shall be located. It is unreasonable because it arbitrarily locates the saloons of the city in the locations they occupied on June 30, 1913, for all time without regard to changing conditions that come naturally and necessarily with the evolutions of time."
Despite the fact that he was not apparently to blame for the mistakenly issued license, Zodrow was fined $25 and costs after he admitted to selling liquor without a license. His attorney immediately appealed, calling the Baker Law discriminatory and unconstitional.
"Said license was granted for the premises known as 5448 Vliet Street in said city which said premises consist of a lot of real estate upon which there is permanently situated a building especially erected, constructed, arranged and designed for use as a saloon for the sale of intoxicating liquors and drinks at retail and not suitable or properly located for any other business purpose, and the same is owned by the defendant and is of the value upwards of $15,000," the Sentinel noted of the appeal.
In also noting that, "(Previously) there was no retail liquor license outstanding or in force for said premises and there was no saloon there situated, nor was said defendant then engaged in the saloon business within said city," the article also calls into question the 1894 construction date.
Back to the case, it was argued in the Wisconsin Supreme Court in autumn 1913 and the lower court ruling was upheld: Zodrow had no license and the dozens and dozens of saloons deemed to be in violation of the Baker Law were to be closed, Zodrow's (and this one) among them. (You can read about this more in-depth here.)
Rose vowed to take his fight all the way to the top and expected the U.S. Supreme Court to hear the case in 1914.
In May 1915 the Supreme Court said it would not hear the case before October and in the meantime, a number of saloonkeepers argued their cause with the Common Council and in July many of them, including Zodrow, were allowed to reopen their businesses.
That November, the U.S. Supreme Court dismissed the case for lack of jurisdiction and the Baker Law stood, despite an attempt to declaw it via amendment. Some taverns reopened though, a corresponding number of open taverns had to be closed to make that possible.
Soon it was all moot as Prohibition became the law of the land and with that looming, Zodrow listed the building for sale in mid-1919.
Interestingly, Zodrow, who would die in 1938 at the age of 75, had a son, Joseph, who was ordained as a priest and sang his first mass at St Michael's in 1927, a year before he died after a car crash in Madison in 1928. A daughter, Rose, was a nun, and she also died young, at age 32, in Green Bay.
In 1940, Frank Jr. (Jr.) suffered a double blow when his wife Theresa died after a long illness and within 24 hours, their son Frank Jr. (Jr. Jr. ... see what I mean?) had a heart attack and died at 27. Mother and son had a double funeral at St. Michael's.
Back on 55th and Vliet, the building was for sale – either still or again – in summer 1922 and the listing adds further evidence to a construction date more likely around 1910-11 than 1894.
"Ideal location for your business in newly settled section," the ad read. "No stores open as yet. Just the place you want with six-room flat upstairs, strictly modern. Price reasonable. Northeast corner 55th and Vliet."
Taking up the offer was the Stahl family, including August and Emilie and their son Erving.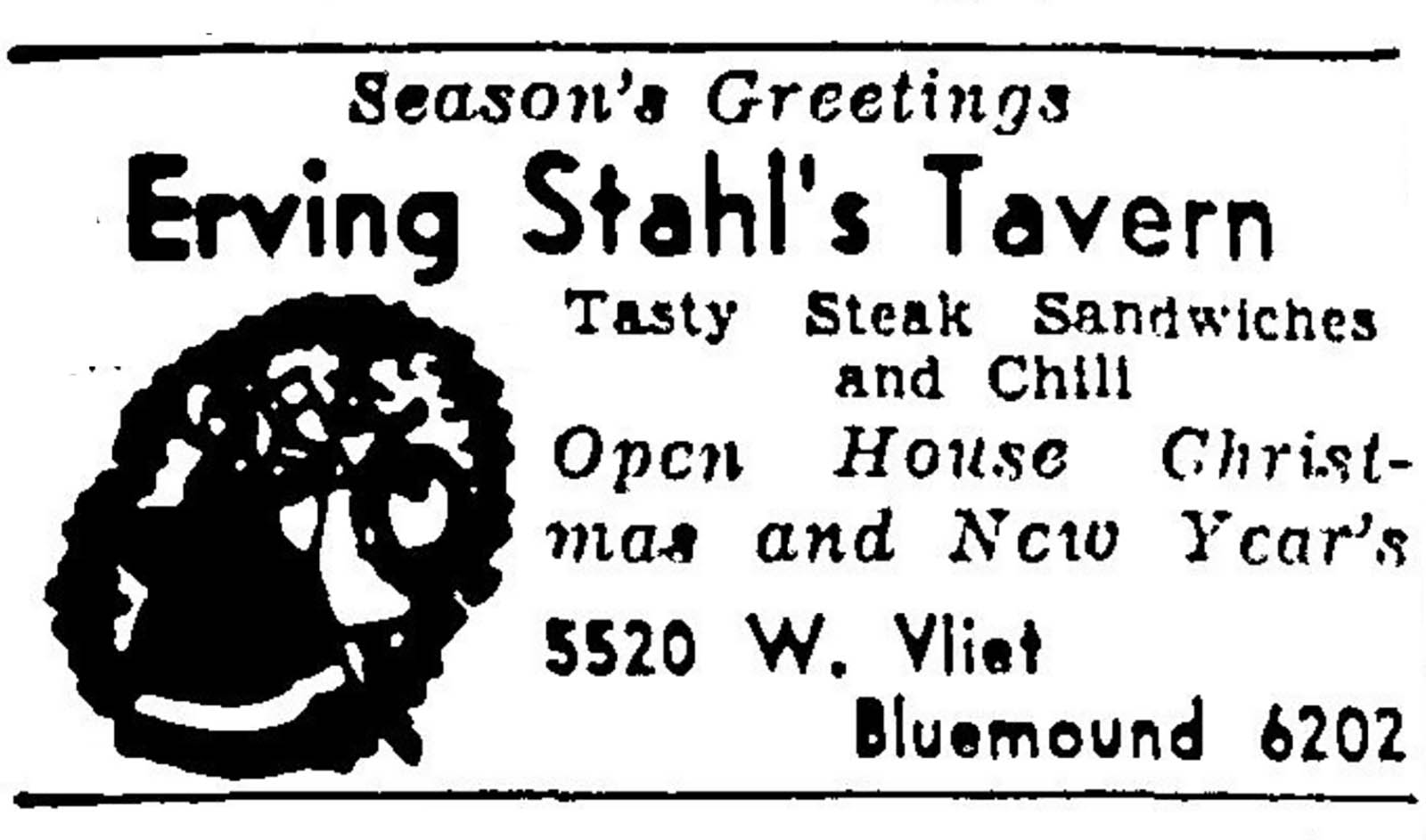 Since at least the 1890s the Stahls had saloons, including one on 27th and State and a 15-room roadhouse out in Brookfield.
August died in 1926 and by 1927 Edward C. Lemke was selling "soft drinks" but interestingly, the records seem to flip flop over the following years.
Lemke was running the business in January 1928, when he and bartender Lawrence Zahn were arrested by the Feds who raided the place while "slipping in an extra hour of work between court sessions." They seized six half barrels of beer, a pint of whiskey and 150 gallons of beer mash.
That June he was sentenced to four months in jail as part of a daily record of sentences – 51 – for dry law violations. In just three days 127 had sentences handed down.
Around the same time, Mrs. August Stahl is shown in permits as owning the "billiard room and lunches" on the first floor and occupied an apartment on the second.
In July 1929, the whole shebang was listed for sale but it surely didn't sell because Stahl sill owned it in 1934, after Repeal, when Everett Dusold was tavernkeeper.
Dusold was still there in '38, but by 1940, Emilie was still listed as the building owner and her son Erving was running the bar.
A Darkus Reichert ran the place in 1942, but by '43 it seems that William and Isabel Brenner had purchased the building (likely by land contract from the Stahls) and were living upstairs and keeping the saloon below.
Except for 1952, when a permit listed Ed Wachs; 1956-7, when Louis Hepfinger Jr. ran Louie & Ev's; and 1961-62, when Charles Walsh was listed as the tavern tenant, the Brenners were owners and operators until they sold to Walsh around 1962.
During the Brenner era, the place appears to have been simply called Bill Brenner's Tavern. (The Brenners seem to have paid off the place with the late Emilie Stahl's daughter Lillian Frantz in 1956.)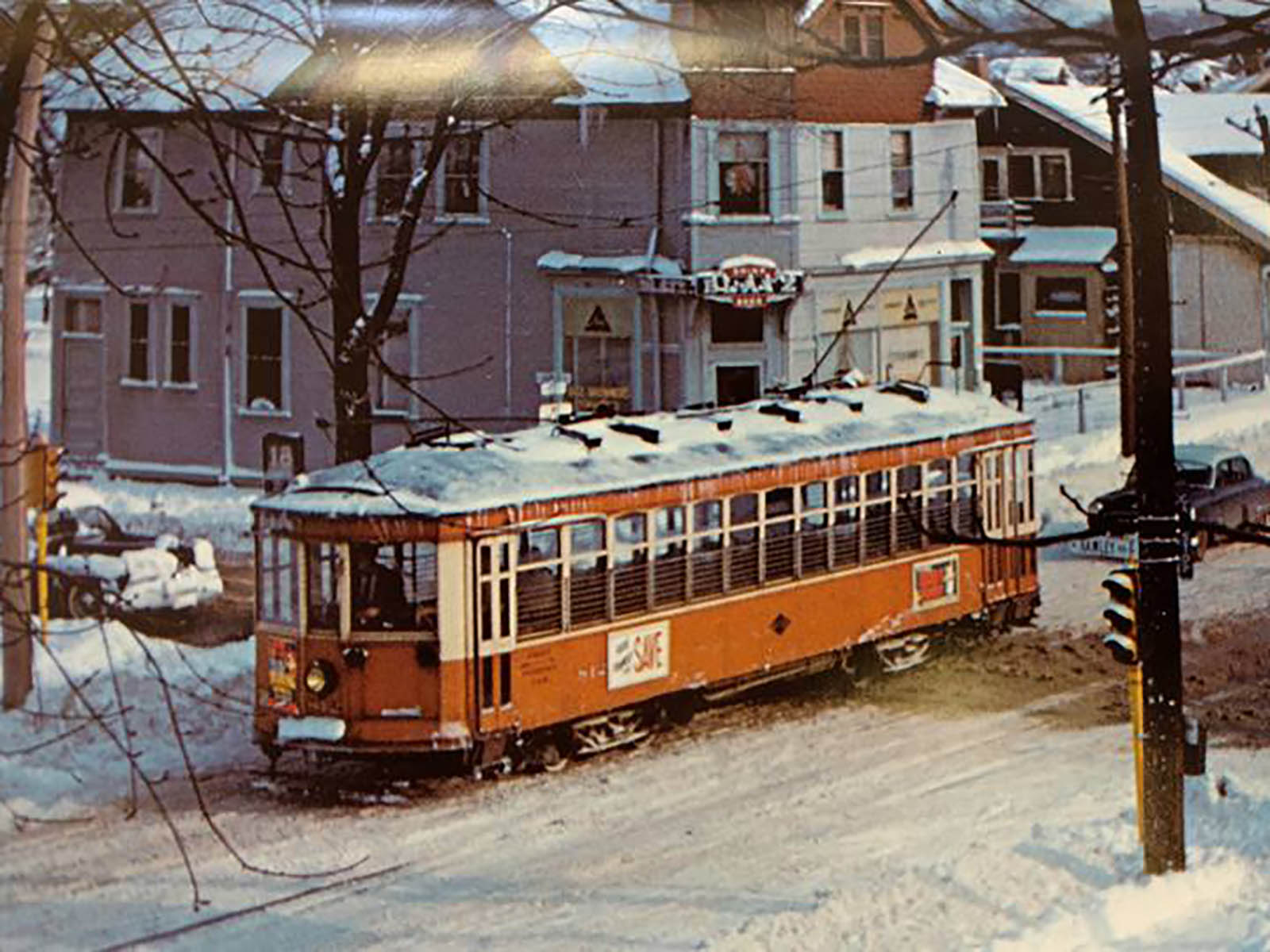 Walsh, who started running the place as the Hawley Tap with George and Peg Vinson in '62, had previously owned the Tropic Bar (now Wally's Pub) at 5525 W. Lisbon Ave., but sold it in 1961.
Though Walsh quickly disappeared from the paperwork, the Vinsons remained, first as tenants in '63, and then apparently as owners by the following year when they lived upstairs. And they were there until 1972 when they first rented to Jerry Schiek, who remained there until his death in 1975.
Although Schiek's wife stepped in to run the bar, it seemed Vinson had other ideas and broke the lease, spurring a lawsuit that he lost.
However, when the lease was up, according to the Schiek's daughter Julie Woodall, Vinson evicted her mom and rented the bar to Jerry Wall.
Wall called his place The Four Walls and maintained a clientele of many longstanding regulars.
"I've been here eight years and I've seen the same people every day," Wall told the Journal, noting that the building went up in 1906 (which seems much more likely than 1894) and had been used by St. Seb's.
"So when older people say they went to church when they came here, they weren't lying."
In early 1992, The Wonder Bar name arrived.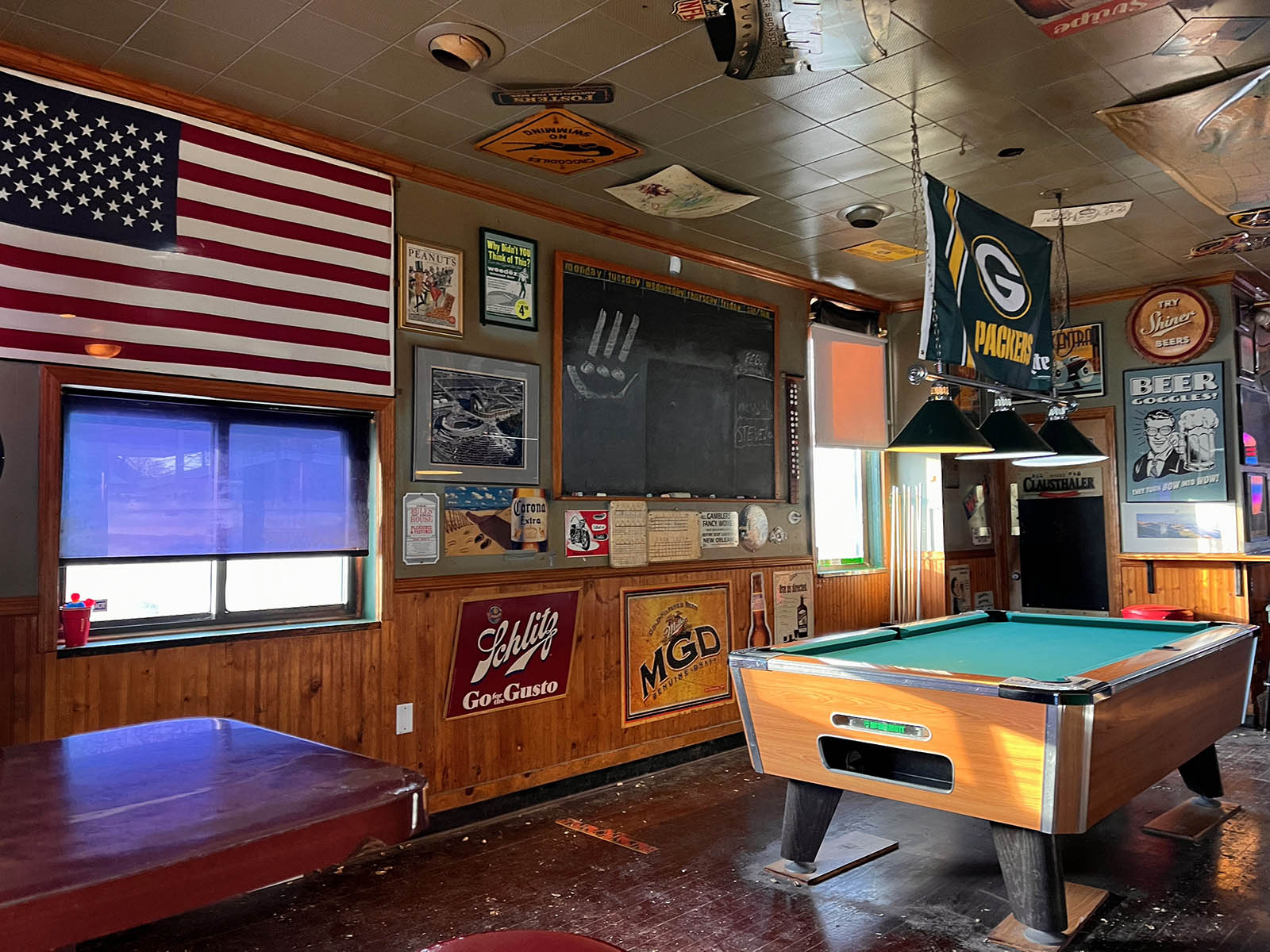 The Journal noted that the new place would open on April 1, two days after the closing of The Four Walls.
"After more than a decade, owner Jerry Wall (no fooling) sold the pub to Chris Christenson and fellow 'Tosan Doug Sprague, who spent the past few years working for Chicago's Lettuce Entertain You corporation.
"Sprague promises that the Wonder Bar will 'retain as much charm and neighborhood feeling as possible.' To make it even more wunderbar, they do, however, plan to add mirrors and that popular special menu item, American flag under Plexiglass."
Doug and his wife Colleen – who own Firefly Real Estate in Wauwatosa – operated the bar for a decade before selling it to George Voell, who has run it as a casual neighborhood bar beloved especially for its free peanuts, the shells of which patrons toss onto the floor.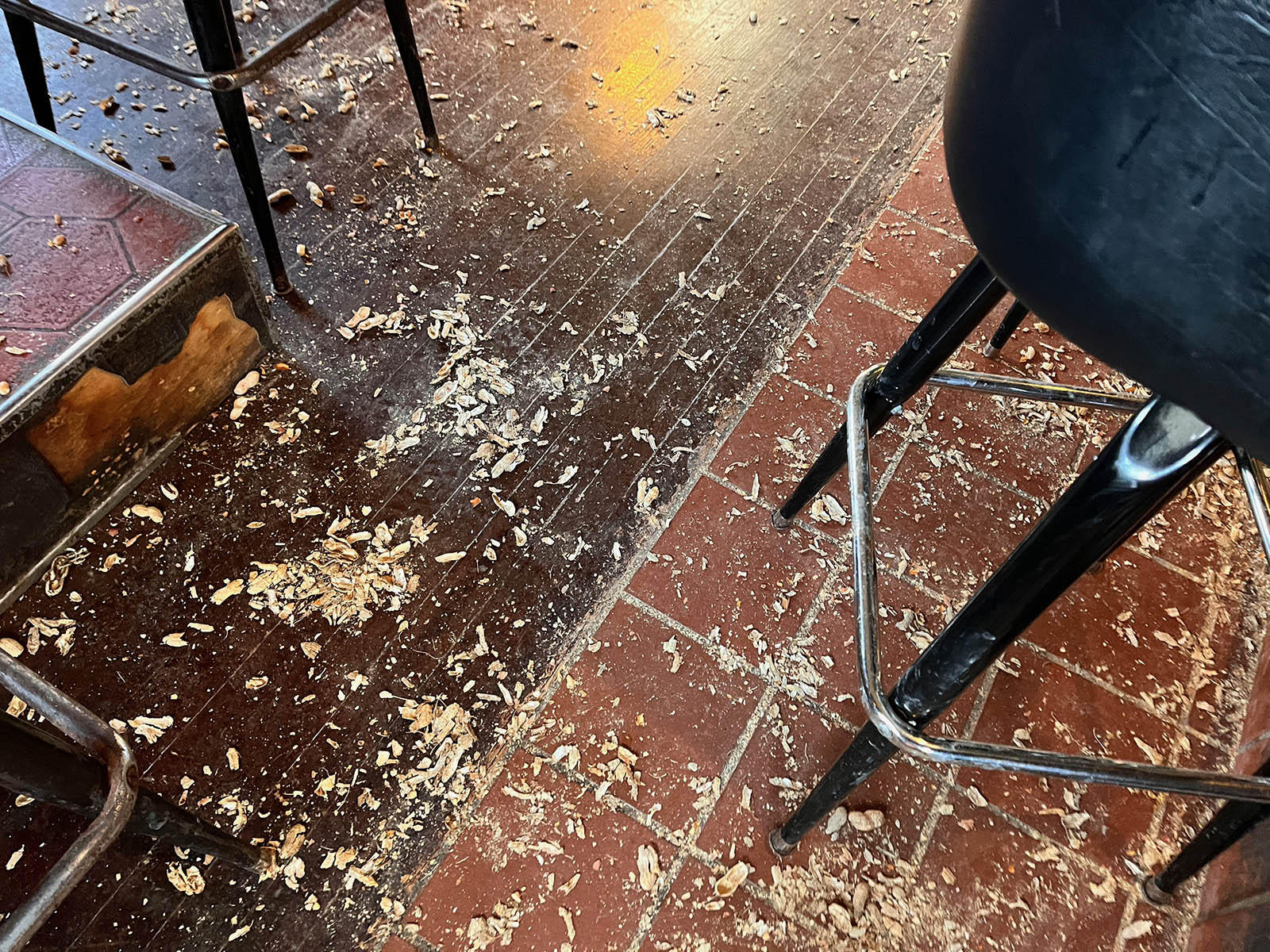 And bringing it all full circle, noted OnMilwaukee barhopper College Dave Mikolajek, "George is blessed, too. One of his other talents is that of a culinary artist. He was the personal chef to Rembert Weakland for the Catholic Archdiocese."
And now, there's Gutbrod, who says, "I was attracted to the building because for one, it's beautiful."
That's a clue to what he plans to do at this vintage tap with a classic, heavy wood bartop.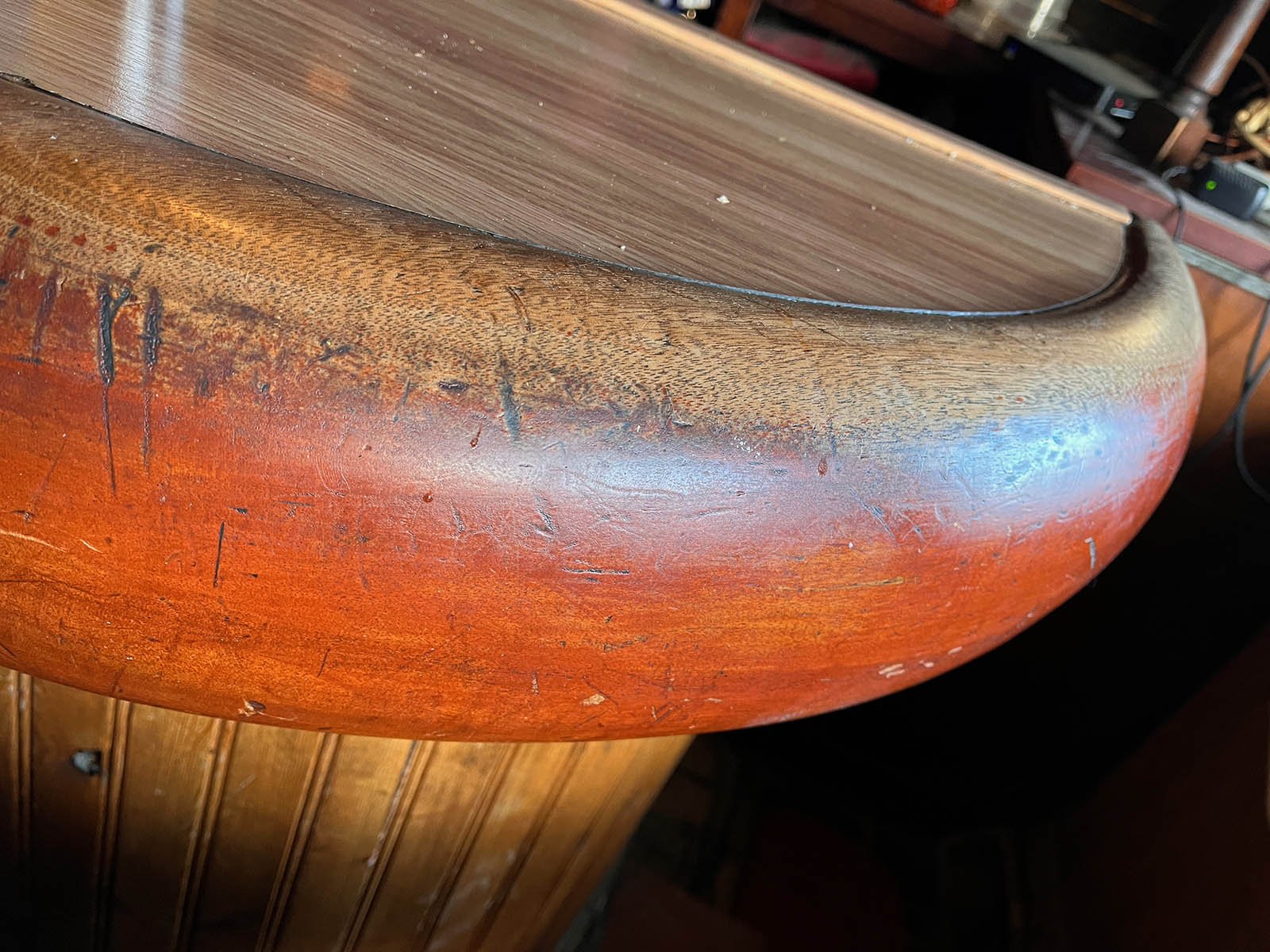 Inside, he says, customers won't see a ton of changes, though there will be some that they might feel.
"The interior will mostly just get some new lipstick as far as decor," Gutbrod says. "I will be adding a few more draft lines, too. The rest of the interior is mostly just going to be updating equipment that customers won't necessarily see but will make their experience better."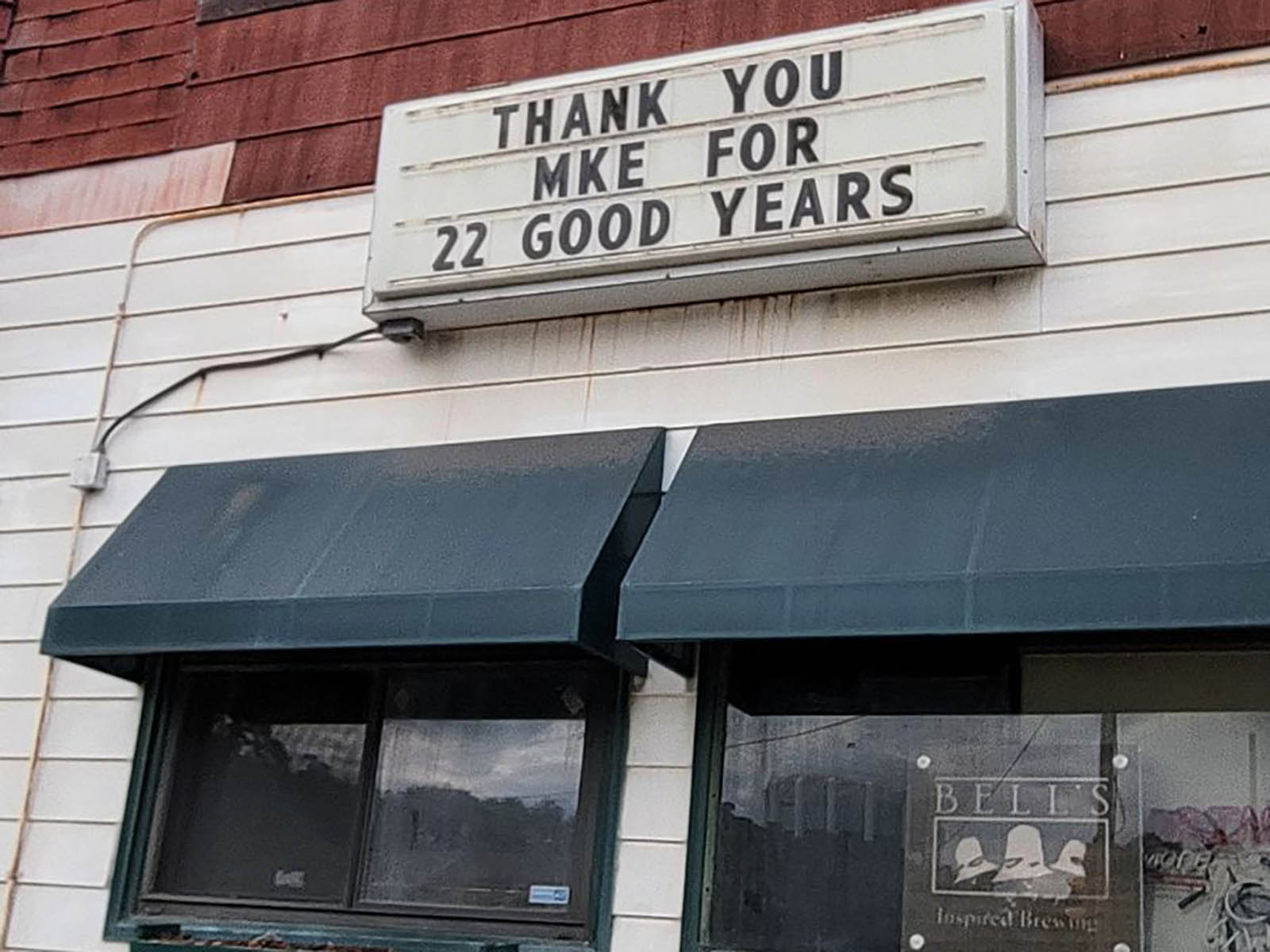 It's outside where the most obvious changes will occur, including the construction of a new patio area.
"The building will get all new siding and windows," says Gutbrod. "The windows will be larger and will be able to open so that there can be more daylight and fresh air."
The work will take time, but Gutbrod is hoping not too much. He expects to open sometime in late October or early November.
"As we all know, it's really hard to put an exact timeline when there are a lot of projects to get done," he says. "We'll see."
Born in Brooklyn, N.Y., where he lived until he was 17, Bobby received his BA-Mass Communications from UWM in 1989 and has lived in Walker's Point, Bay View, Enderis Park, South Milwaukee and on the East Side.
He has published three non-fiction books in Italy – including one about an event in Milwaukee history, which was published in the U.S. in autumn 2010. Four more books, all about Milwaukee, have been published by The History Press.
With his most recent band, The Yell Leaders, Bobby released four LPs and had a songs featured in episodes of TV's "Party of Five" and "Dawson's Creek," and films in Japan, South America and the U.S. The Yell Leaders were named the best unsigned band in their region by VH-1 as part of its Rock Across America 1998 Tour. Most recently, the band contributed tracks to a UK vinyl/CD tribute to the Redskins and collaborated on a track with Italian novelist Enrico Remmert.
He's produced three installments of the "OMCD" series of local music compilations for OnMilwaukee.com and in 2007 produced a CD of Italian music and poetry.
In 2005, he was awarded the City of Asti's (Italy) Journalism Prize for his work focusing on that area. He has also won awards from the Milwaukee Press Club.
He can be heard weekly on 88Nine Radio Milwaukee talking about his "Urban Spelunking" series of stories.