If the former Hall of Fades barbershop building at 27th and Lisbon in Midtown has a familiar look, it's no surprise.
The brick building at 2700 W. Lisbon Ave. is one of at least three designed by architect Charles Lesser that were built for Schlitz Brewing Co. as tied houses in 1907.
Tied houses – of which Schlitz built many in Milwaukee, Chicago and beyond – were saloons built by breweries and leased to operators who would sell only that brewery's beer, typically in settings doused with company logos and signage.
The City of Milwaukee Department of City Development recently listed this building for sale for $25,000 after acquiring it in 2020 as a tax foreclosure. The barbershop had closed a few years earlier.
The structure is more or less one of triplets, along with 601 S. 6th St. in Walker's Point – home to Stump, a plant store – and one at 2501 S. Superior St. in Bay View, which has been owned by the Garibaldi Society for over a half-century.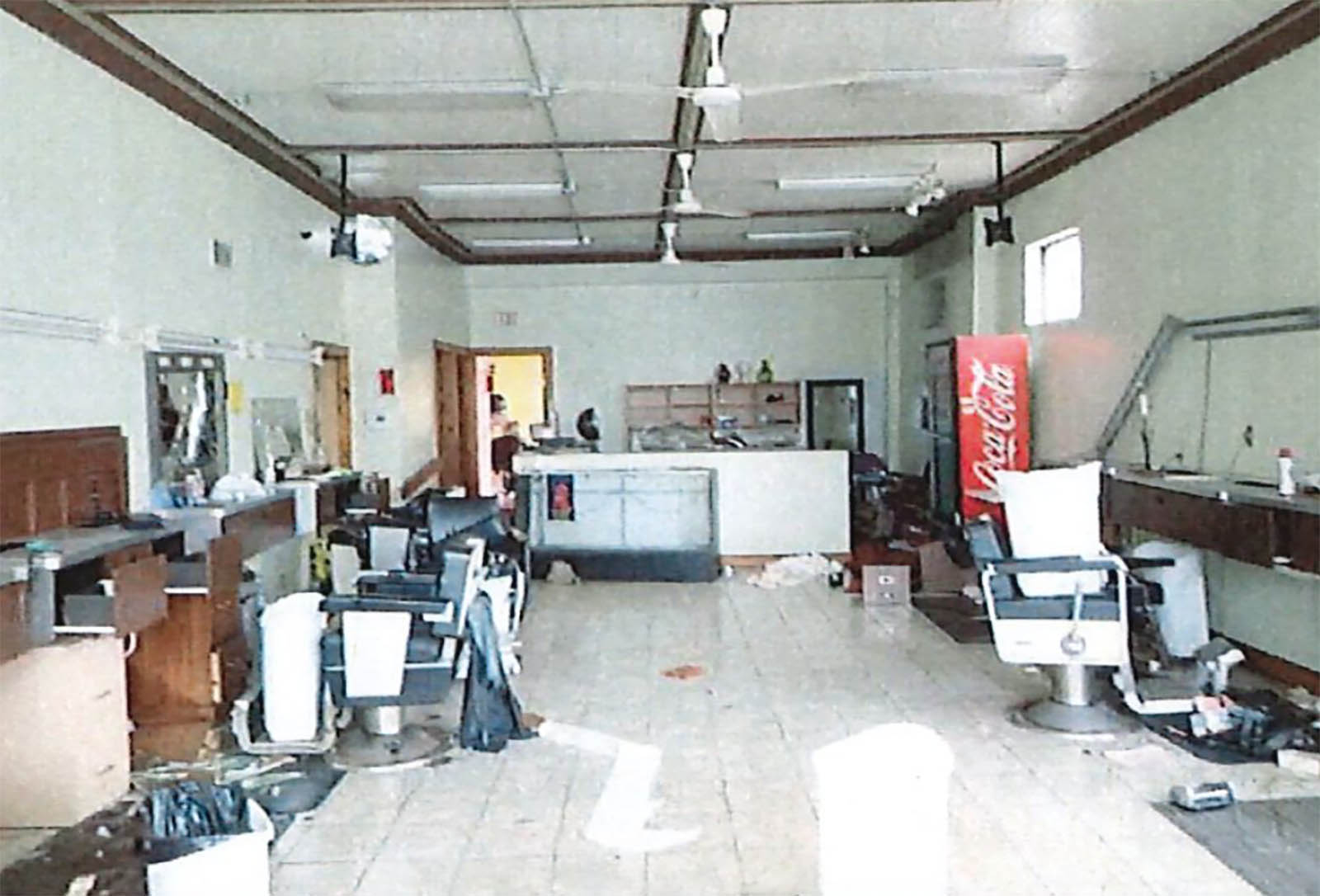 Each one is estimated to have cost $5,000 to build, though Garibaldi has a 1927 hall addition that ran another $2,500. This example also appears to have been a larger version, or got an addition rather quickly, as by 1910 it had its current shape.
While at the time Lesser was also designing more elaborate retail structures – like the one built at 901 S. Cesar Chavez Dr. for Anton Singer as an investment property in 1906 – the architect opted for a simpler style on the three Schlitz saloons.
These are rooted in other Lesser tavern designs, like the 1906 one at 22nd and National and, especially one at 25th and Greenfield that is a slightly amped-up version. A scaled-down, single-story version at 1801 S. 3rd St., which has been home to Triskele's, was recently sold.
While earlier Schlitz tied houses were designed by Charles Kirchhoff, at times in partnership with Thomas Rose, August Uihlein must've liked Lesser's work, as the beer baron tapped the architect to design other work, too, including, in 1908, the crenellated Schlitz Brewing Company building in Washington, D.C.
The 3,834-square foot building at 27th and Lisbon had a tavern at the front, a second retail space at the back, facing 27th Street, and a five-room apartment above.
While such apartments were typically home to the saloonkeeper working below, that's not always the case.
It appears that the former was the case in this building, though it seems the latter applies, too, as the apartment was, at times, advertised as available even when the bar was operating.
The earliest references to the building, from June, July and August 1908, are ads for Superlative Foot Cream, available at local druggists, made by Superlative Chemical Co. at the site. But some ads add a "1/2" to the address, suggesting that the company occupied the retail space in back.
That would make sense as also in August of 1908, the saloon was operated by local politician Fred W. Marquardt, who also listed the building as his home address when running for the Register of Deeds position that year.
Tenure in City Hall, however, did not preclude Marquardt having to navigate hot water.
In June 1911, when the Common Council denied license renewals to three taverns – leading six others to withdraw their applications – Marquardt's was one that got further discussion.
A witness in the neighborhood complained that Marquardt was allowing gambling in his saloon, a charge that Marquardt denied.
Marquardt told the council that, "a few neighbors occasionally played 'freeze out, schafskopf, 'schmier' and other games, but never poker, as far as he knew," according to a newspaper report.
"A rival saloon keeper was one of the complainants," wrote the Sentinel. "He said he saw gambling through his window. Mr. Marquardt attributed it to envy."

Marquardt's license was renewed, but his woes weren't over. The following May, he listed fixtures and equipment for sale, calling the offer, "an elegant proposition."
In 1913, when dozens of Milwaukee saloons faced forced closure due to the so-called Baker Law, which limited the number of saloons allowed to operate in the city, Marquardt's was among them. (You can read about this more in-depth here.)
When that was sorted out and a number of taverns were allowed to reopen in summer 1915, Marquardt's was again one of them.
However, by 1919, John P. Mohm sought a liquor license for the space. Despite the fact that Prohibition had arrived by 1920, Jack Steinberger was described as "saloon keeper" there in 1921 when he was a bit player in a deadly neighborhood drama.
Two men – a George Jones and his friend, "Bill" – walked into F.C. Buege's jewelry store on Lisbon and told the clerk, Miss Rose Nieman, that they were robbing the place. She initially laughed, thinking they were joking. That's when one of them hit her with the butt of his revolver.
An 82-year-old customer leaped through a back window to alert police and the bandits fled. One was chased by Steinberger and another man, who captured him and "smashed" his head in a struggle.
The other was cornered in the coal bins at Lobas Fuel Company further west along Lisbon by Det. John Niederkorn. Facing capture, the man known only as Bill turned the revolver on himself and fired.
Any hero status Steinberger (who was also referrred to as Stergenberger in some sources) had evaporated by 1922, when his was one of a number of taverns raided by state and federal agents for violating Prohibition.
He was fined and about a month later, took out a classified ad offering his business for sale.
In the '20s, the building was home to Dr. J.W. Cutler, who had been practicing medicine in the area for more than 30 years, and there was also the J.P. Marcus Co. men's furnishings (clothing) store.
By 1931, the Rainbow Food Market replaced Marcus, and during the first half of the 1940s, Herman Eisenberg's National Shoe Store was there. Upstairs, in addition to the apartment, a dentist, Dr. Arthur F. Baumgartner, had an office, from at least 1938 until at least 1962.
Ira Billington's Suzy Q Restaurant (also called Suzy Q Bar and Restaurant at times) replaced the shoe store, operating in the second half of the '40s and by the early 1950s, Irwin and Mabel Bartelt had arrived on the scene to run Bart's Tavern, which would endure until 1979.
But the last decade or so was a rough one and the Bartelts – who by then lived on Menomonee River Parkway at Burleigh, across from Mount Mary – attempted to sell a few times.
In 1967, Irvin – then 57 years old – was working when he was held up at gunpoint.
In early 1974, they listed the bar for sale, including, "building, business, all furniture and equipment. Elderly owners retiring. There is an apartment upstairs, small dance floor and kitchen. Very busy corner. Also does large case beer business. Priced realistically at $44,900."
That October, the tavern was robbed again, and the following August, Mabel, 64, was held up at gunpoint in the bar.
In March 1976, a 16-year-old robbed Bart's, this time with 66-year-old Irvin back behind the bar, and, unsurprisingly, the for sale ads returned in May 1977, marking the end of a decades-long run for the business.
Interestingly, it appears that Schlitz Realty is listed as the building's owner on permits into the 1970s.
After's Bart's, the bar – then called Manny's on Lisbon – was owned by Manuel McCarty and Athelene Baity. It was, for a time, also called Athelene's, which had the dubious honor of being included in an MPD list of taverns identified by police as "sources of crime."
By the mid-1980s, the bar had become the Chit Chat Club, aka Wes's, licensed to Cornell Westmoreland.
In the 2000s, Darrell Pate owned the building and operated Dep's Hall of Fades barbershop there.
Meanwhile, the retail space at the back had a number of other uses, over the years, including a tailor, a carpet store, furniture store, hosiery retailer, restaurant and, most recently, a salon.
In 1912, Grobe's Buffet was in that back space, though by 1916 it gave way to George H. Ische's real estate office.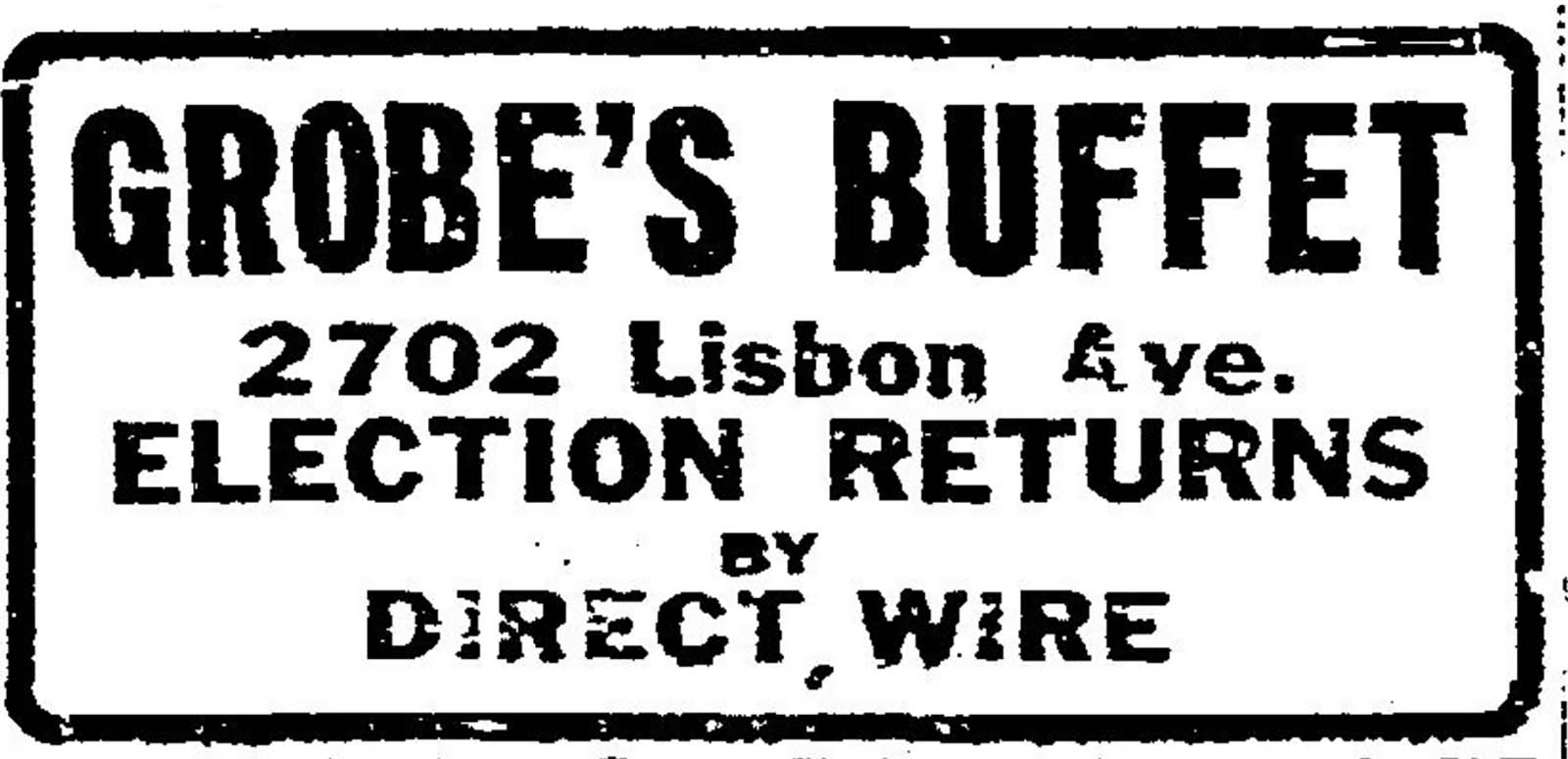 The building is zoned "commercial service," so a buyer could use it, DCD notes, as office or retail space, artist space, a recording studio, a sandwich shop, a café, a catering business, dancing or photography business."
The only way it will qualify for a liquor license is if the business is a restaurant "with significant food component."
DCD is accepting proposals, though it will not accept pitches for a parking lot, pawnshop, cigarette or cigar shop, gun shop, liquor store, payday or auto-title loan store, medical service facility, child daycare or other uses prohibited by zoning.
If you'd like a showing or more information, call (414) 286-5730.
With such a high profile location in its neighborhood, on the intersection of two well-traveled streets, it'd be nice to see something good happen here.
Born in Brooklyn, N.Y., where he lived until he was 17, Bobby received his BA-Mass Communications from UWM in 1989 and has lived in Walker's Point, Bay View, Enderis Park, South Milwaukee and on the East Side.
He has published three non-fiction books in Italy – including one about an event in Milwaukee history, which was published in the U.S. in autumn 2010. Four more books, all about Milwaukee, have been published by The History Press.
With his most recent band, The Yell Leaders, Bobby released four LPs and had a songs featured in episodes of TV's "Party of Five" and "Dawson's Creek," and films in Japan, South America and the U.S. The Yell Leaders were named the best unsigned band in their region by VH-1 as part of its Rock Across America 1998 Tour. Most recently, the band contributed tracks to a UK vinyl/CD tribute to the Redskins and collaborated on a track with Italian novelist Enrico Remmert.
He's produced three installments of the "OMCD" series of local music compilations for OnMilwaukee.com and in 2007 produced a CD of Italian music and poetry.
In 2005, he was awarded the City of Asti's (Italy) Journalism Prize for his work focusing on that area. He has also won awards from the Milwaukee Press Club.
He can be heard weekly on 88Nine Radio Milwaukee talking about his "Urban Spelunking" series of stories.