The month of May is National Bike Month and Thursday, May 18 is "Bike To Work Day." In some cities, it's been rebranded as the more-inclusive "Bike Anywhere Day."
In 2014, Jill Haas started commuting from her Riverwest home to her job as a Wealth Management Associate five miles away.
"At first I just rode a few times a week. I just wanted a little more fresh air and exercise," says Haas, who rides a Surly Disc Trucker Gravel Bike.
The past few years, she's made it a priority to ride her bike more often and now averages about 15 miles a day by taking the "long way" to and from work via routes that include both roads and trails.
"I've put more miles on my bike than my car the last four years," says Haas. "I love exploring the city on two wheels."
Haas has parameters for her daily riding: she does not bike in snow or if the temperature is below freezing.
For Haas, the pandemic included a silver lining: it inspired her to bike for transportation and mental health even more often.
"I was in the office every other week while we were in 'shutdown'. I needed the bike ride to improve my mind set. It's a rolling meditation. I focus on what I need to accomplish on my way into work, and forget about the day on my ride home," she says.
Bike to Work Day was designated by League of American Bicyclists in 1955. The observance is meant encourage people to ride their bikes to work who would otherwise drive, but also to increase awareness about the health benefits of cycling every day.
When riding a bike anywhere, here are some strong recommendations:
Always wear a helmet.
Wear reflective clothing.
Limit distractions.
Ride with the flow of traffic, not into traffic.
Learn hand signals and use them.
For anyone considering riding to work for the first time, Haas has a few suggestions.
Going for a test ride is important to ensure the bike is road-friendly and not in need of a tune-up or repairs. It also takes planning to commute to work.
"Pick your route and check the weather. Google maps can help with a suggested route," she says. "Know where you can lock your bike for the day, and if you bring your lunch or your laptop, you'll need a backpack."
Haas also suggests having a change of clothing at work in the case of unexpected rain.
"Once you commute a few times you'll be able to set a routine and enjoy the city in a new way," says Haas.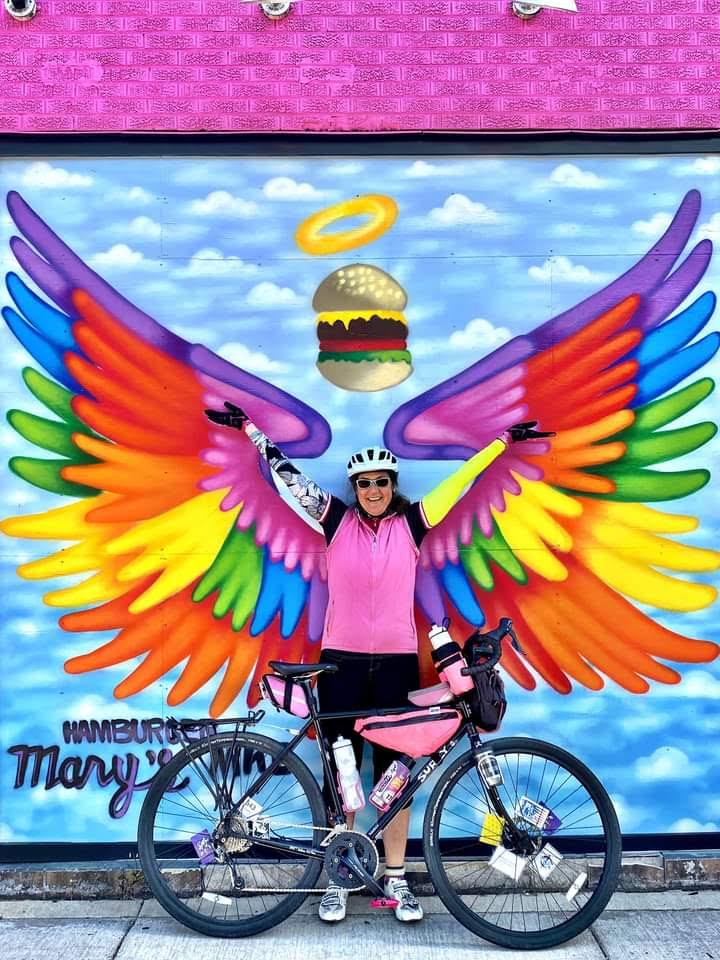 Molly Snyder started writing and publishing her work at the age 10, when her community newspaper printed her poem, "The Unicorn." Since then, she's expanded beyond the subject of mythical creatures and written in many different mediums but, nearest and dearest to her heart, thousands of articles for OnMilwaukee.

Molly is a regular contributor to FOX6 News and numerous radio stations as well as the co-host of "Dandelions: A Podcast For Women." She's received five Milwaukee Press Club Awards, served as the Pfister Narrator and is the Wisconsin State Fair's Celebrity Cream Puff Eating Champion of 2019.