Although Wisconsin Dells has become synonymous with waterparks over the past couple of decades, some vacationers seek a taste of the past.
"A lot of the mom and pop places are gone or were bought up by larger resorts," says Brad Preissel, who owns the Black Hawk Motel with his wife, Tena, and two brothers. "But there are still a lot of people who like them."
The Black Hawk Motel is a cluster of buildings, boasting 79 units and 29 different room types. The most notable building is the mid-century structure – right off of Highway 13 – built in 1961.
"It's in the style of Googie architecture: funky roof-lines, reminds you of 'The Jetsons,'" says Preissel.
The 10 rooms in this space age-y building are small and tidy, with modern amenities and mid-century features, including rare, three-foot-long bath tubs. "You can't find those anywhere," says Preissel.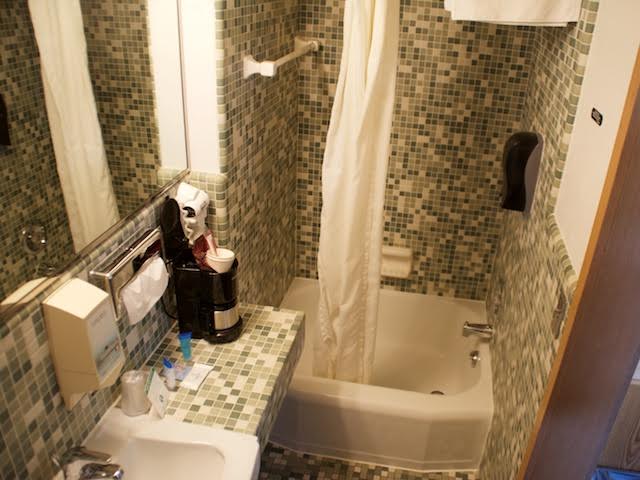 Originally, Preissel hired an architect to remodel the building, but when he put the rendering of the new structure on his Facebook page, it received very few likes. The architect created another rendering, one that preserved the "futurist" appearance and it was much better received.
"We plan to renovate the rooms this winter, but not change them too much," says Preissel. "A lot of our customers really like the retro stuff."
Preissel's grandfather, Alfred, opened the hotel in 1945. In 1959, Preissel's parents, Richard and Shirley, took over the business.
"They really built it up to what it is today," says Preissel.
The Black Hawk Motel is open from April through October, but Preissel says he may open earlier next year because the Dells have recently become a spring break destination.
"My dad used to say that you could roll a bowling ball down Main Street and not hit anyone until Memorial Day weekend," he says. "But that's changed. There are a lot more spring and fall events."
All Black Hawk Motel guests have access to an outdoor and indoor pool, hot tub, two playgrounds, retro arcade and free admissions to Noah's Ark, Chula Vista Waterpark and the Haunted Mansion in the Downtown Dells.
"In the last four or five years smaller properties like ourselves have had the opportunity to include the waterparks in our package and that's been very good for business," says Preissel.
The busiest time of year at the Black Hawk is from the last two weeks of July through the first two weeks of August. Most of the guests are from the Chicago and Milwaukee areas, but every year there are more people coming from further – particularly the East Coast.
"We had some people who just left from Pennsylvania," says Preissel.
Preissel hopes to construct another building in 2017 with 18 units. He has the space, but says it will be up to the bank. In the meantime, he's enjoying the life that he has.
"My mother always told us kids, if you don't like what you're doing, get the heck out of it. But I love this business," he says.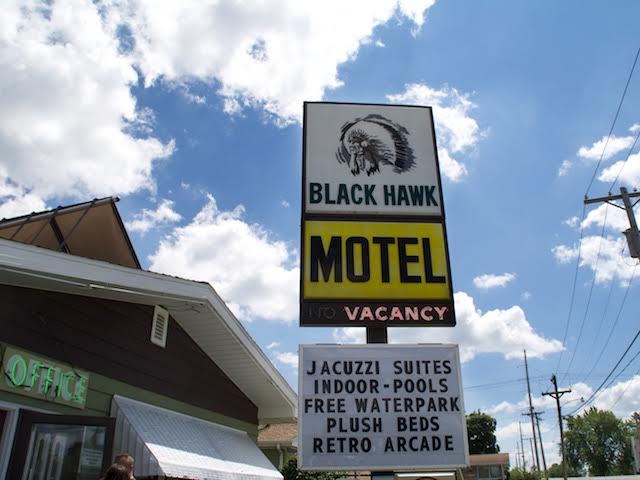 Molly Snyder started writing and publishing her work at the age 10, when her community newspaper printed her poem, "The Unicorn." Since then, she's expanded beyond the subject of mythical creatures and written in many different mediums but, nearest and dearest to her heart, thousands of articles for OnMilwaukee.

Molly is a regular contributor to FOX6 News and numerous radio stations as well as the co-host of "Dandelions: A Podcast For Women." She's received five Milwaukee Press Club Awards, served as the Pfister Narrator and is the Wisconsin State Fair's Celebrity Cream Puff Eating Champion of 2019.