Like most American cities, Milwaukee was once a hive of department store activity.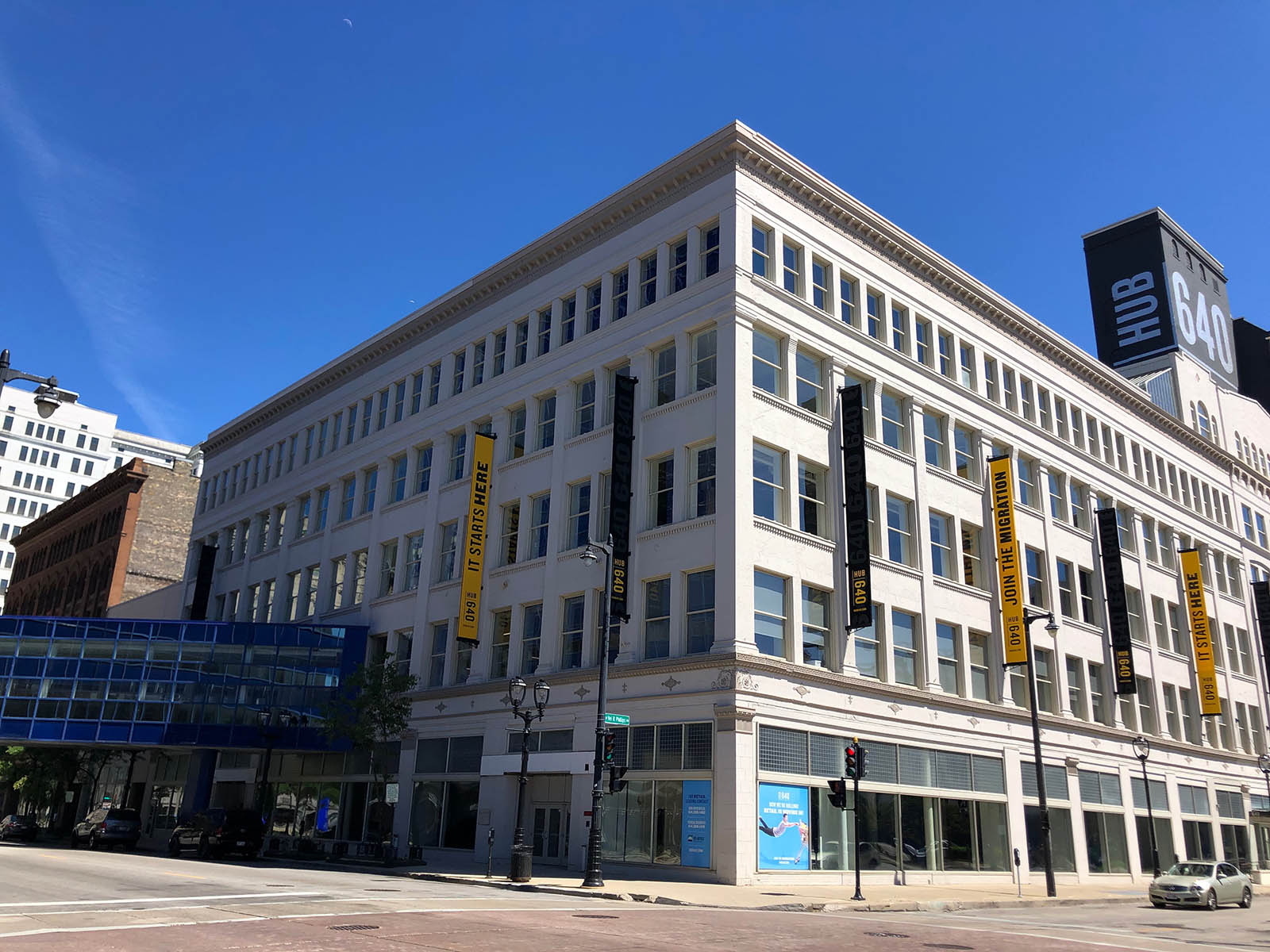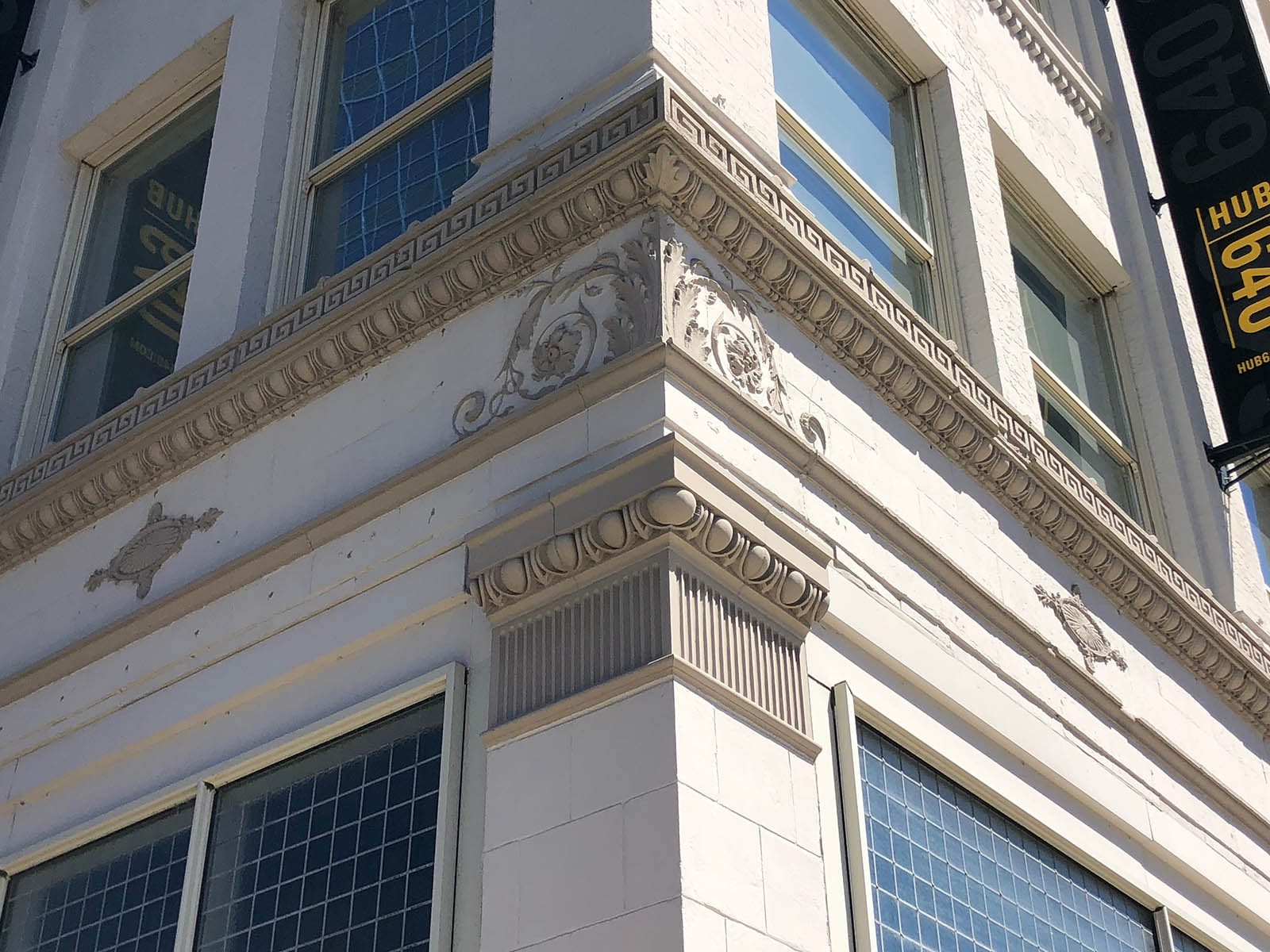 Many of us remember Gimbels and Schusters, maybe even T.A. Chapman's, though few of us know Espenhain's other than as a name from Brew City history. Then there were the smaller ones like Goldmann's and Miller's.
The last gasp for Milwaukee department stores was the closing of Boston Store, at the corner of Vel R. Phillips and Wisconsin Avenues, on Aug. 29, 2018, after nearly 125 years on the site.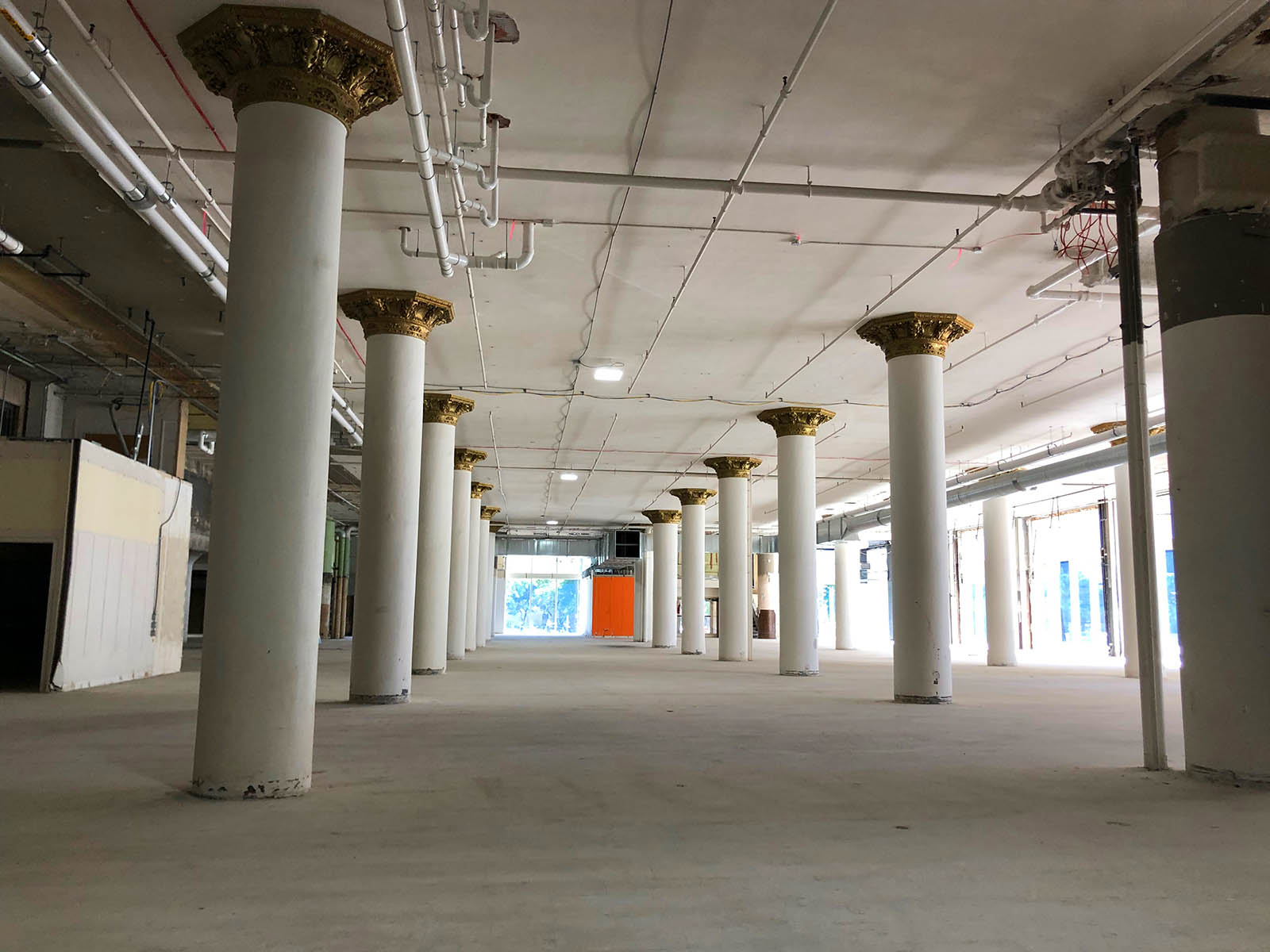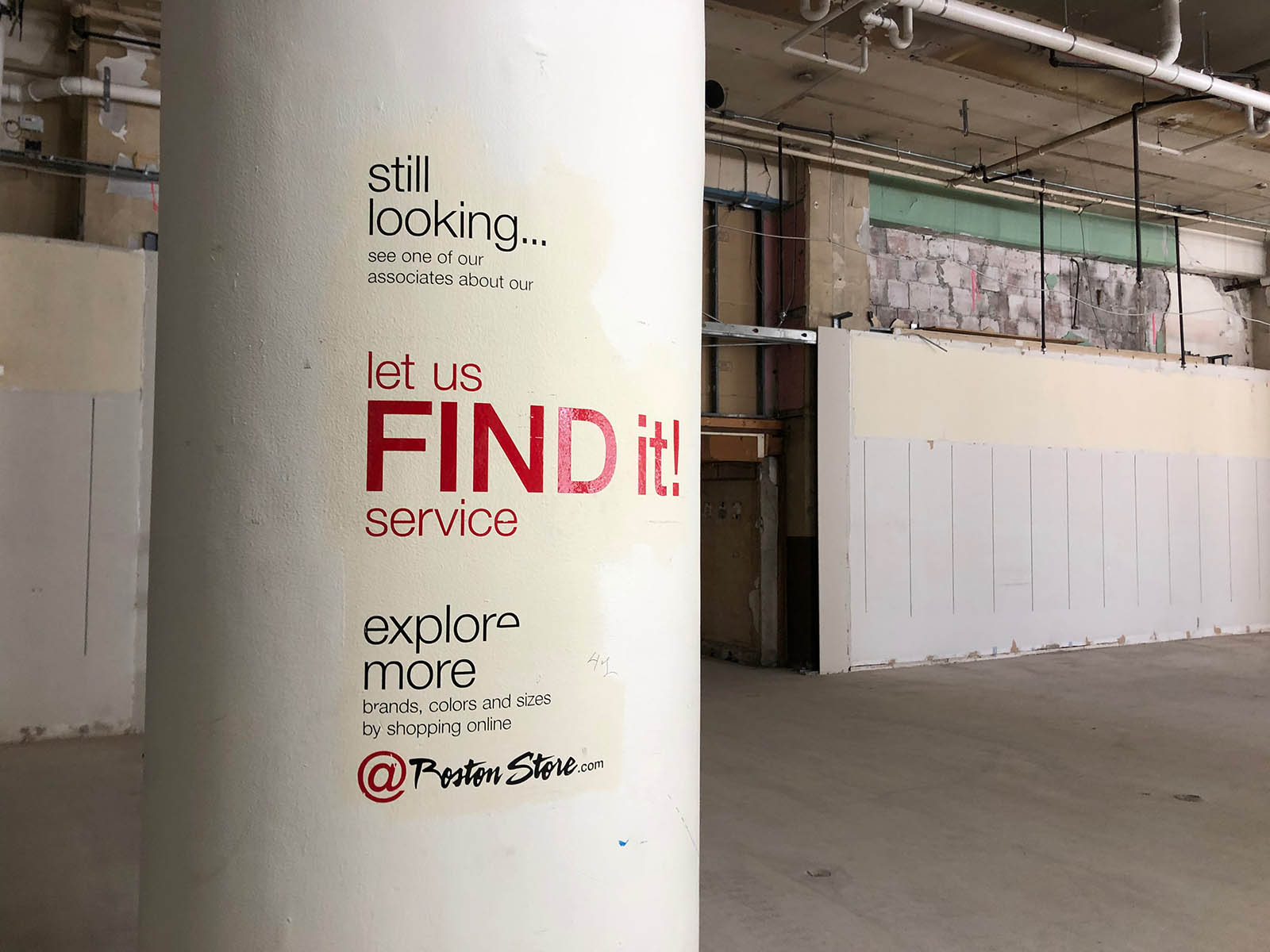 The complex of buildings running all the way south to Michigan Street – built, starting at the north end and heading south, in 1895, 1911 and 1920 – is now home to Hub 640, a complex that aims to mix office and retail across nearly 300,000 square feet.
Mandel Group developed residential units a few years ago on the top floors of one of the buildings.
Hub 640 is a project of Chicago's North Wells Capital, which bought the building in 2017 and leased back the lower two floors to Boston Store, which was attempting to stay afloat there, with city assistance, and maintain its headquarters on the site, too.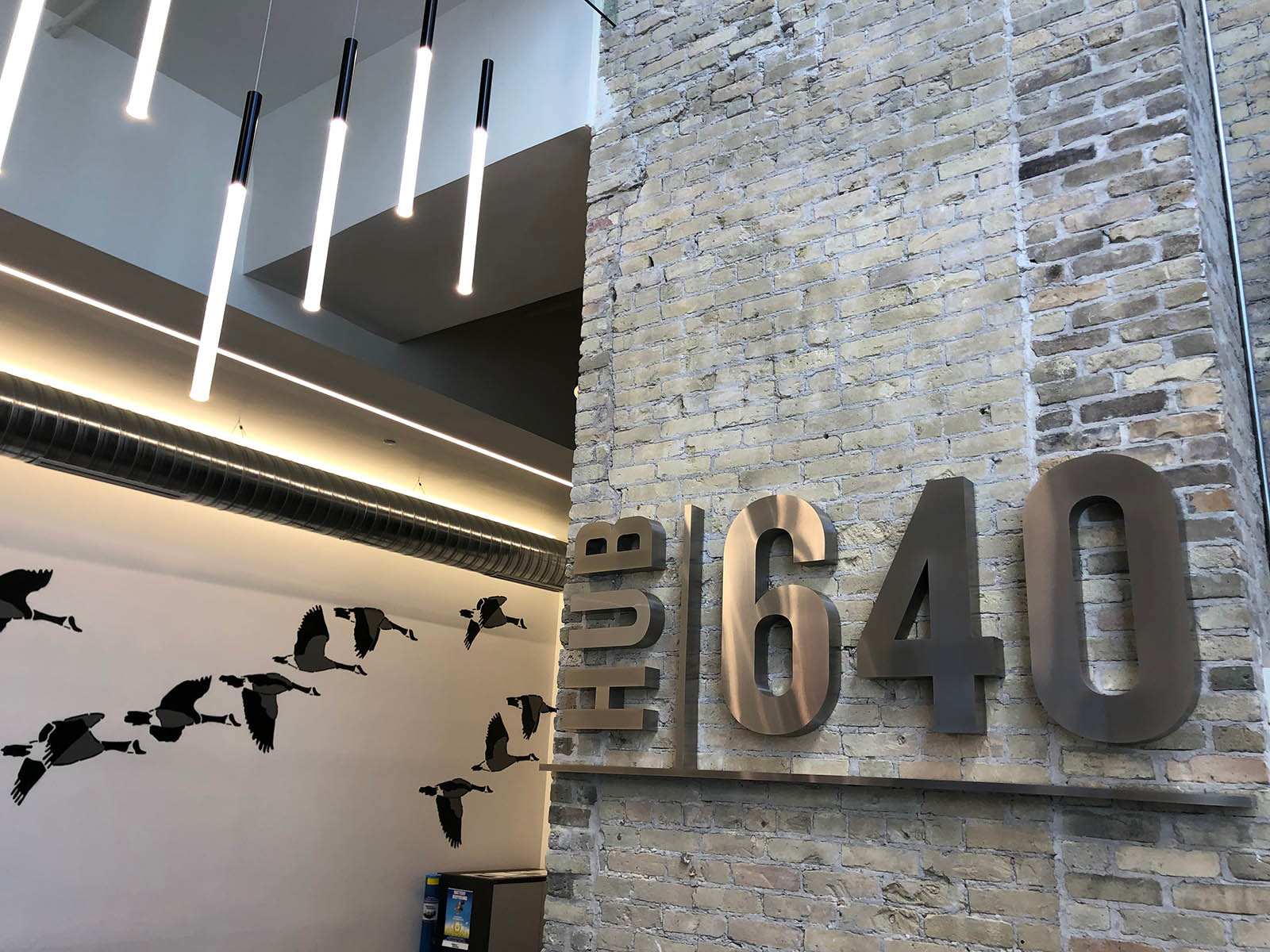 A little history
The earliest iteration of the Boston Store dates to the 1897 when Julius Simon opened his dry goods store in the beautiful cream city brick Lipps Building, which still stands on the northwest corner of King Drive and Highland Avenue.
(NOTE: Other Boston Stores existed around the country, too, including this one in Chicago, these in California and Arizona, this one in Los Angeles and this one in Erie, Pennsylvania.)
In 1900, Simon changed the name to the Boston Store and moved into the Plankinton Block that the Plankinton Estate had erected on the corner of 4th Street and Grand Avenue in 1895 to plans drawn by Frank N. Bugbee and Marshall & Ryder.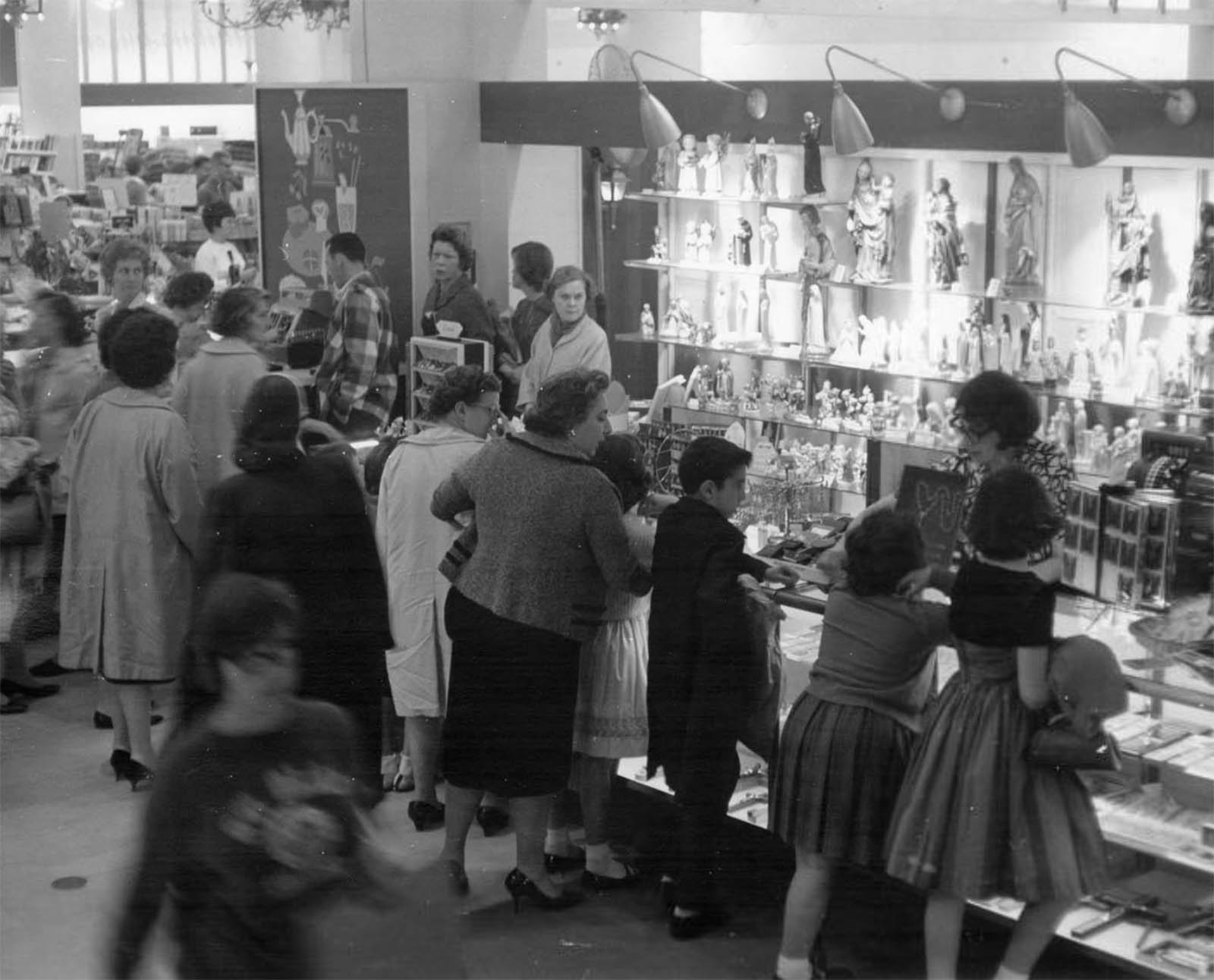 The land became available after a March 26, 1895 fire that started in the Tanner Furniture building on the site and spread rapidly, causing about $1 million – $32 million in today's money – in losses.
According to historian Yance Marti, the store in the new five-story $120,000 block, "was originally split up into different departments which were leased by merchants under the umbrella of the Boston Store company."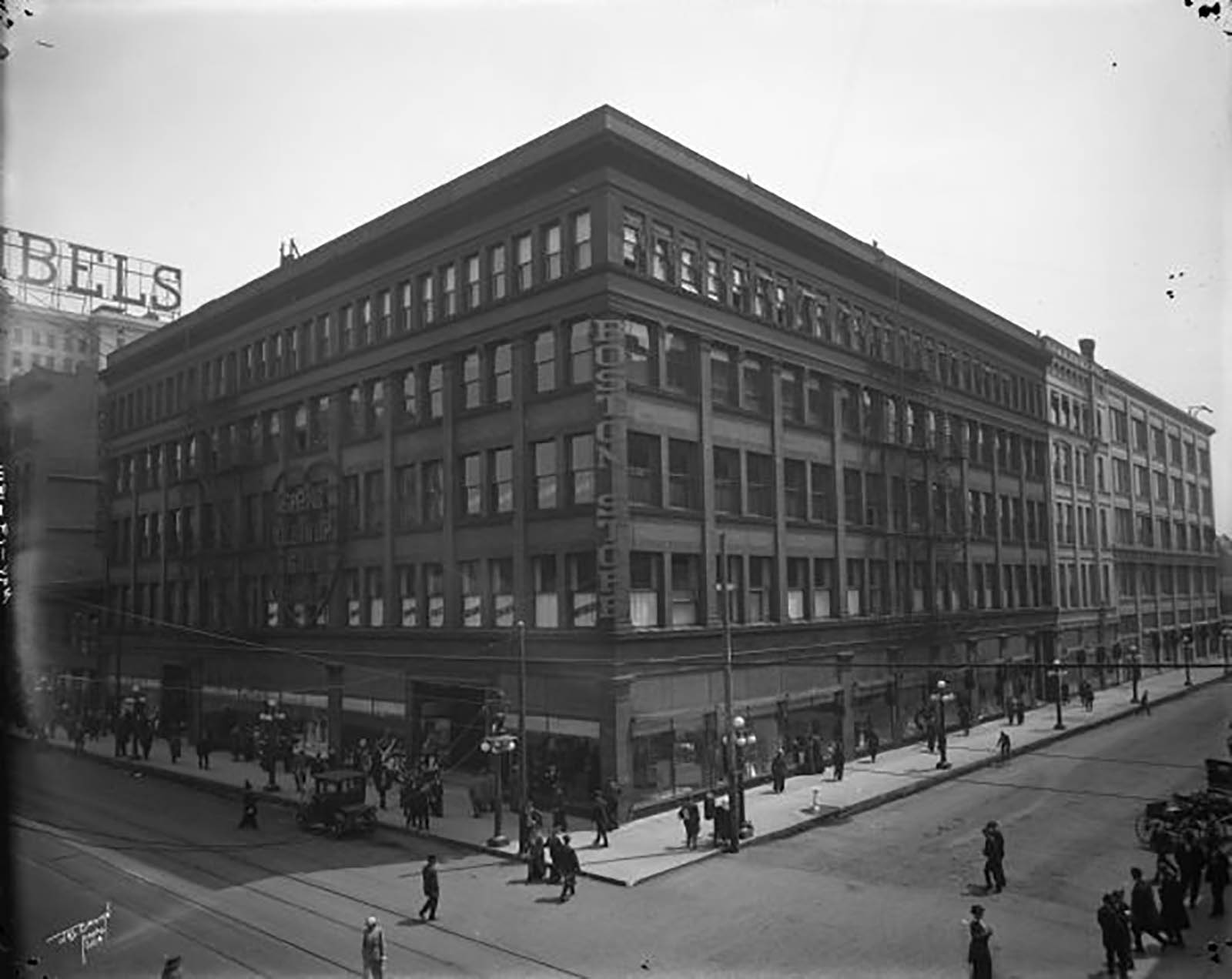 Simon – whose personal specialties were clothing, fabric, shoes and carpets – tapped Chicago's Stone Brothers, specialists in leather goods and jewelry, to operate in his department store in 1902, also recruiting Herzfeld-Phillipson Company, purveyors of hosiery and undergarments.
The following year, Nathan Stone and Carl Herzfeld assumed control of more departments and bought out Simon entirely in 1906 and also gradually acquired other leases, until the last of them finally became available in 1928.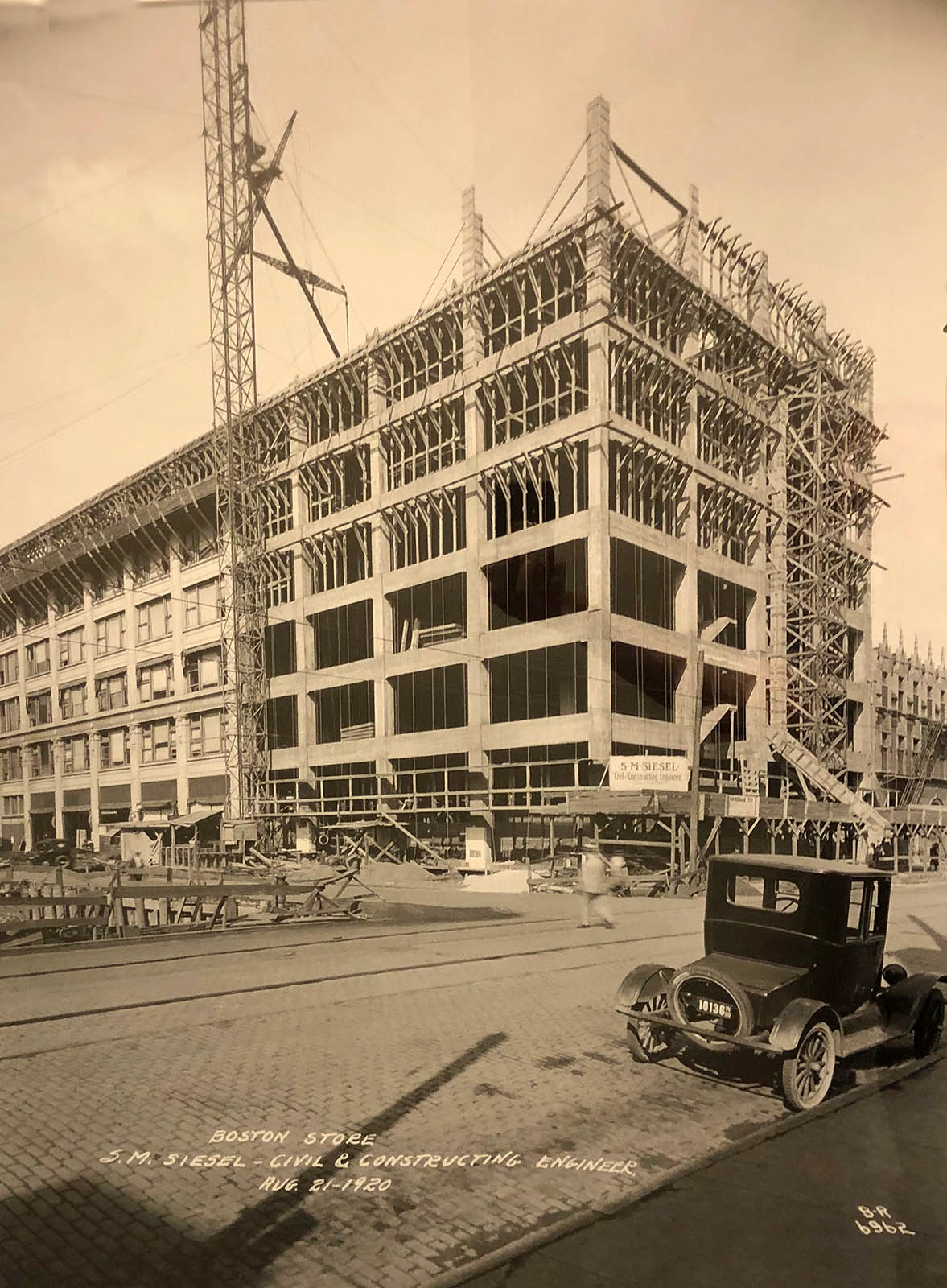 In 1911-12, a five-story addition, faced in beautiful white terra cotta with ornamental details and designed by H.C, Koch & Son, was begun. Another floor was added and the whole thing extended south in 1920 (pictured above).
Ultimately that addition would grow to nine stories.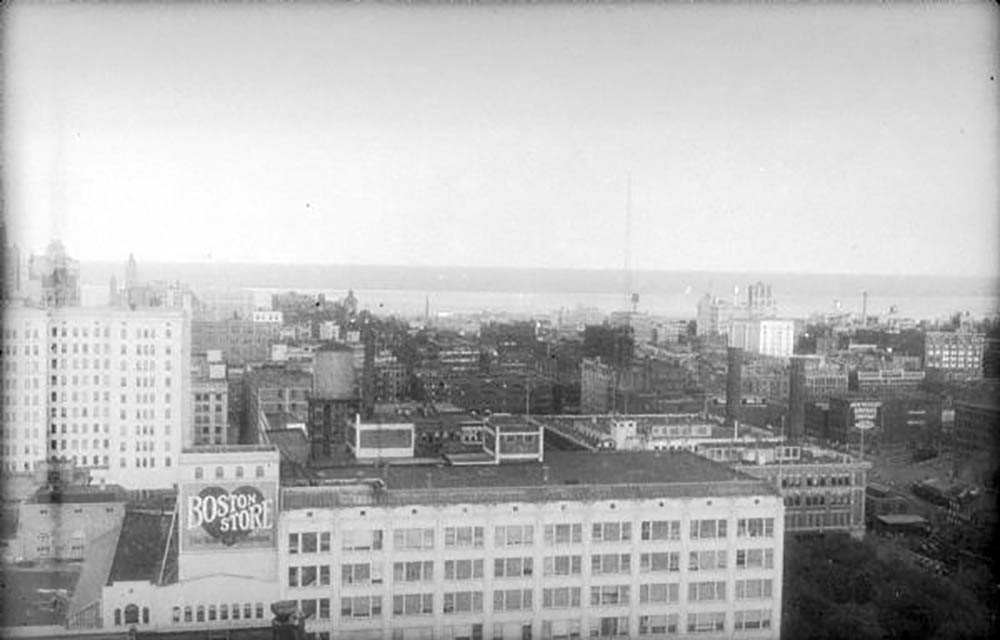 A penthouse was added in 1925 and more alterations took place in 1927 and beyond. Frankly, trying to sort out which parts were built at what time is challenging work.
"The south section of the store is architecturally the most interesting," notes the Wisconsin Historical Society, "with its stylized classical cornice and Chicago School windows."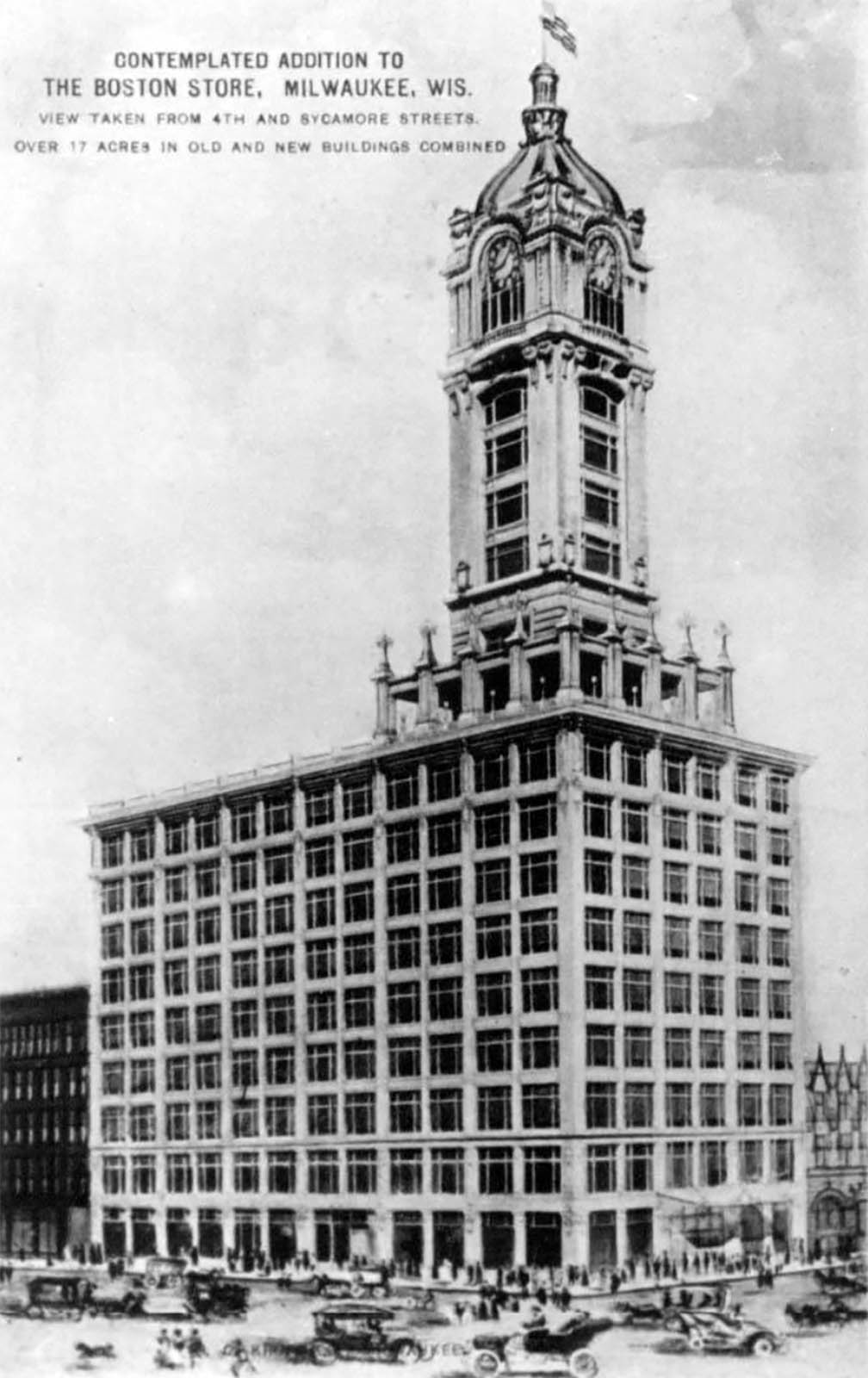 As it was originally drawn by Armand Koch, son of Henry, the building included a an eight-story clocktower at the corner, but that dominating feature (pictured above, courtesy of Milwaukee Public Library) was never erected.
The entrance on Michigan Street is particularly notable, with its terra cotta ship, peacock and caduceus (now a symbol of the medical profession).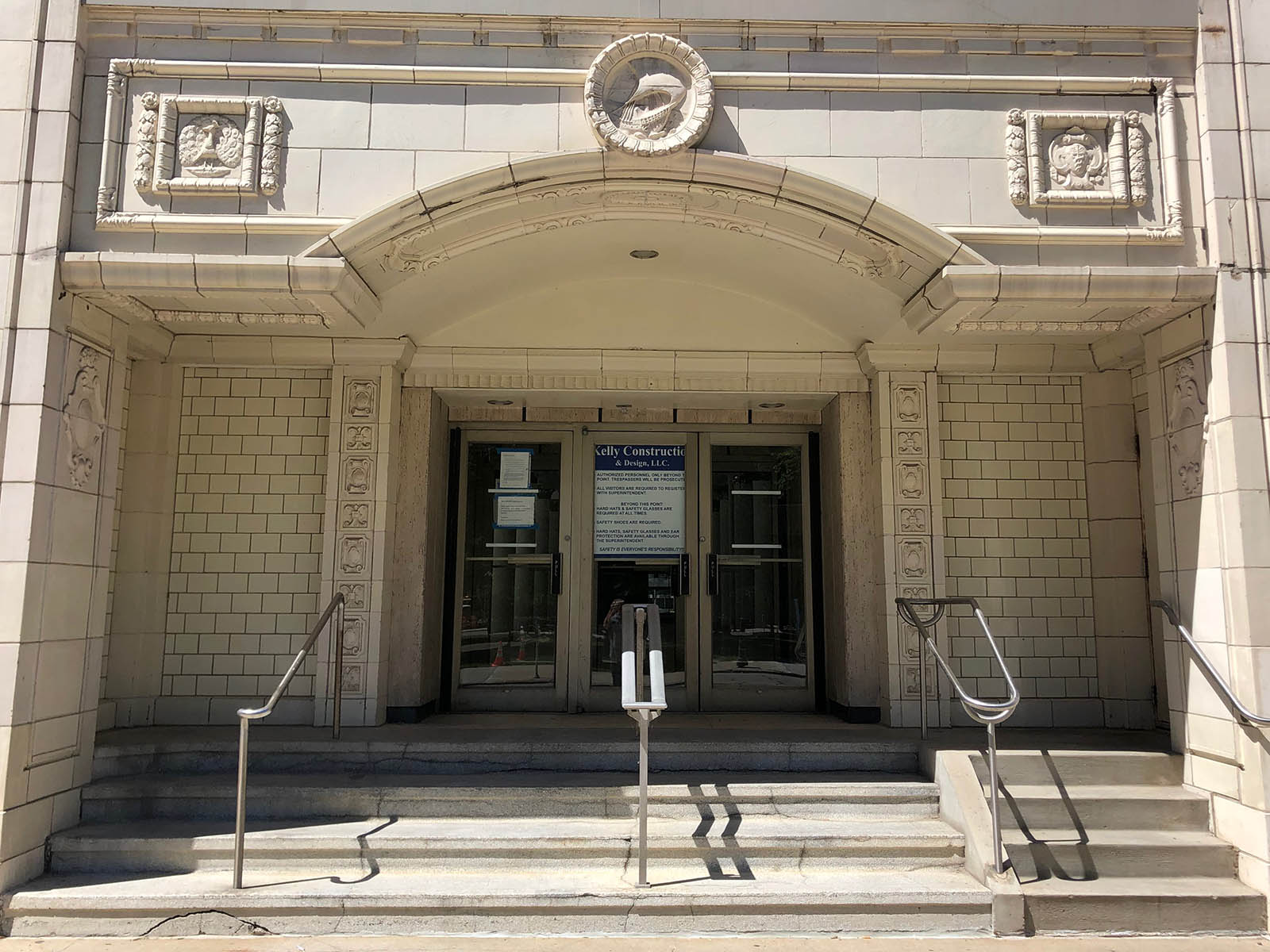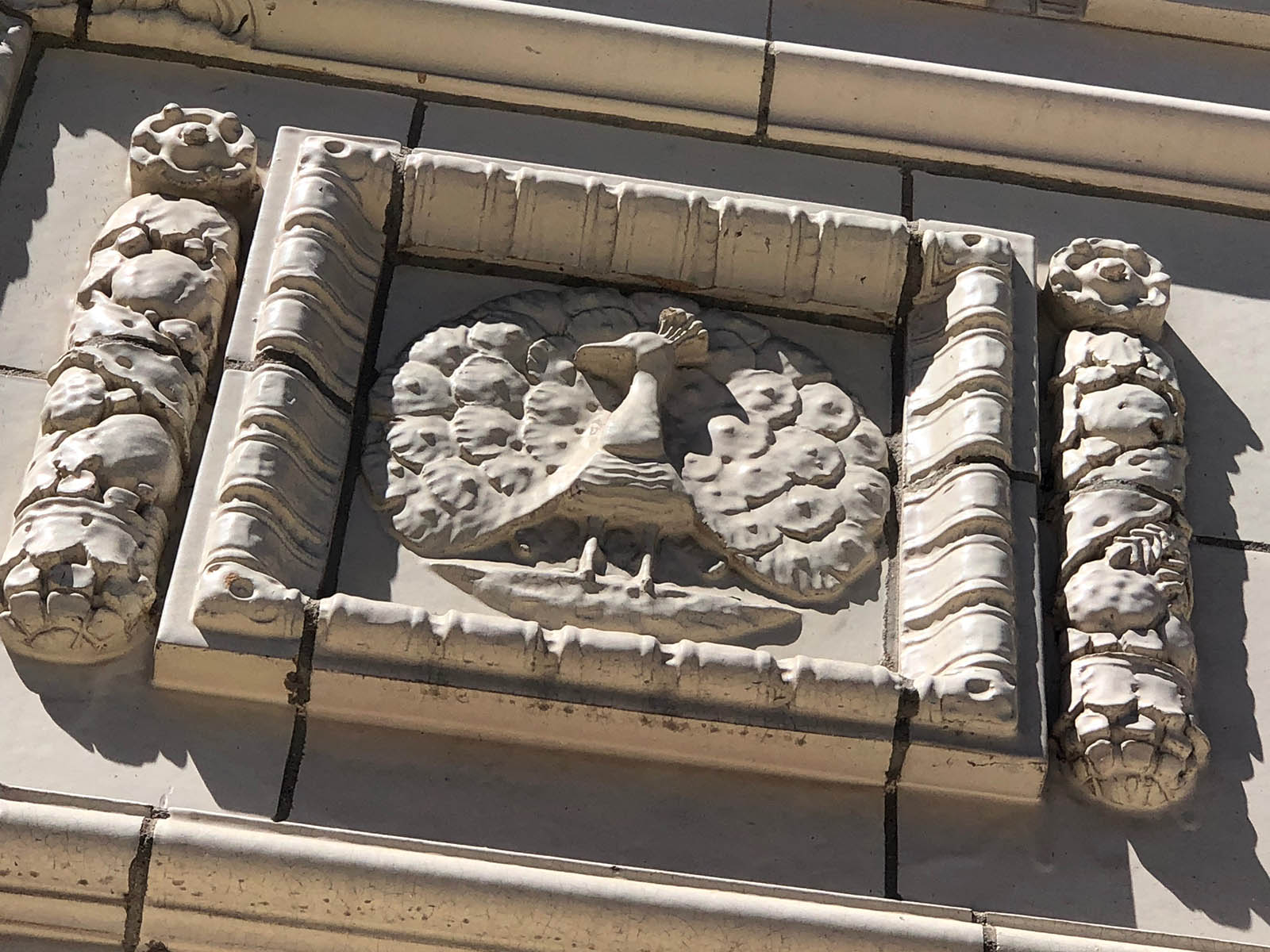 The facade also includes urns, medallions, floral elements and other details.
The building is listed on the National Register of Historic Places as part of the West Side Commercial Historic District.
For many years, Boston Store was, along with Gimbels, a Downtown fixture, as late as the 1980s when the two stores (Gimbels was replaced by Marshall Field) became the anchors of the new Grand Avenue Mall.
Many folks remember shopping there for everything from clothing to cosmetics, furniture to carpets and beyond.
At least one generation of kids would grow up enjoying the monorail ride through Toytown on one of the upper levels during the Christmas season.
Phillip Irving Stone operated Boston Store during the 1920s and '30s and in later years it was repeatedly sold, first to Federated Department Stores, then to P.A. Bergner (which later acquired Carson Pirie Scott and took that name). Later, it merged with Proffitt's, which bought Saks and then took that name. Saks later sold Boston Store to Bon-Ton Stores.
As the Grand Avenue Mall – later The Shops of Grand Avenue – heaved its own last breath, there seemed to be no way forward anymore for Boston Store and this institution was finished.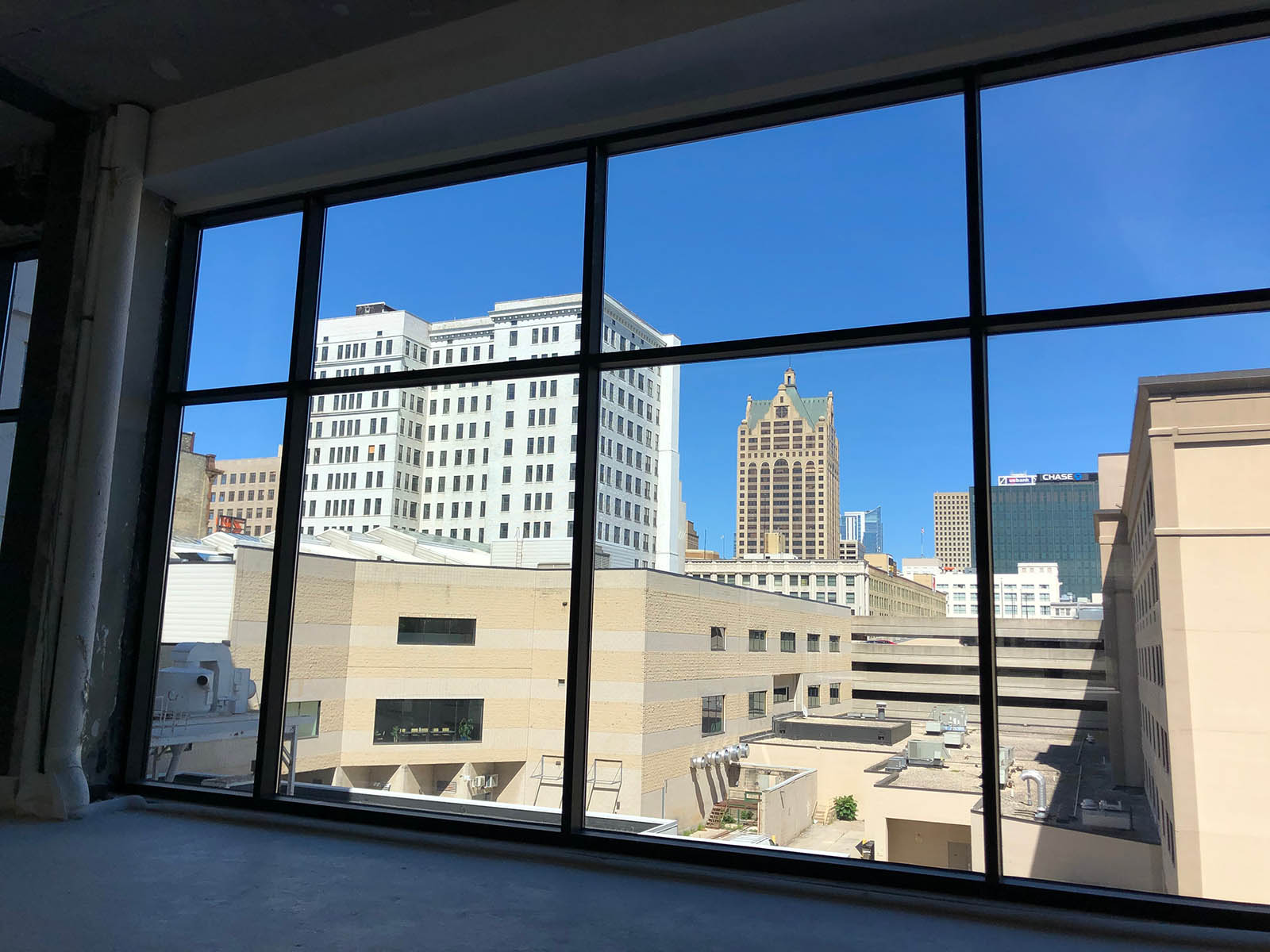 Now, most of the former store lies vacant, vast expanses of space illuminated with copious windows – many with fine views of Downtown – broken up only by the rhythmic repetition of weight support pillars. On the first floor, those pillars still have their decorative capitals.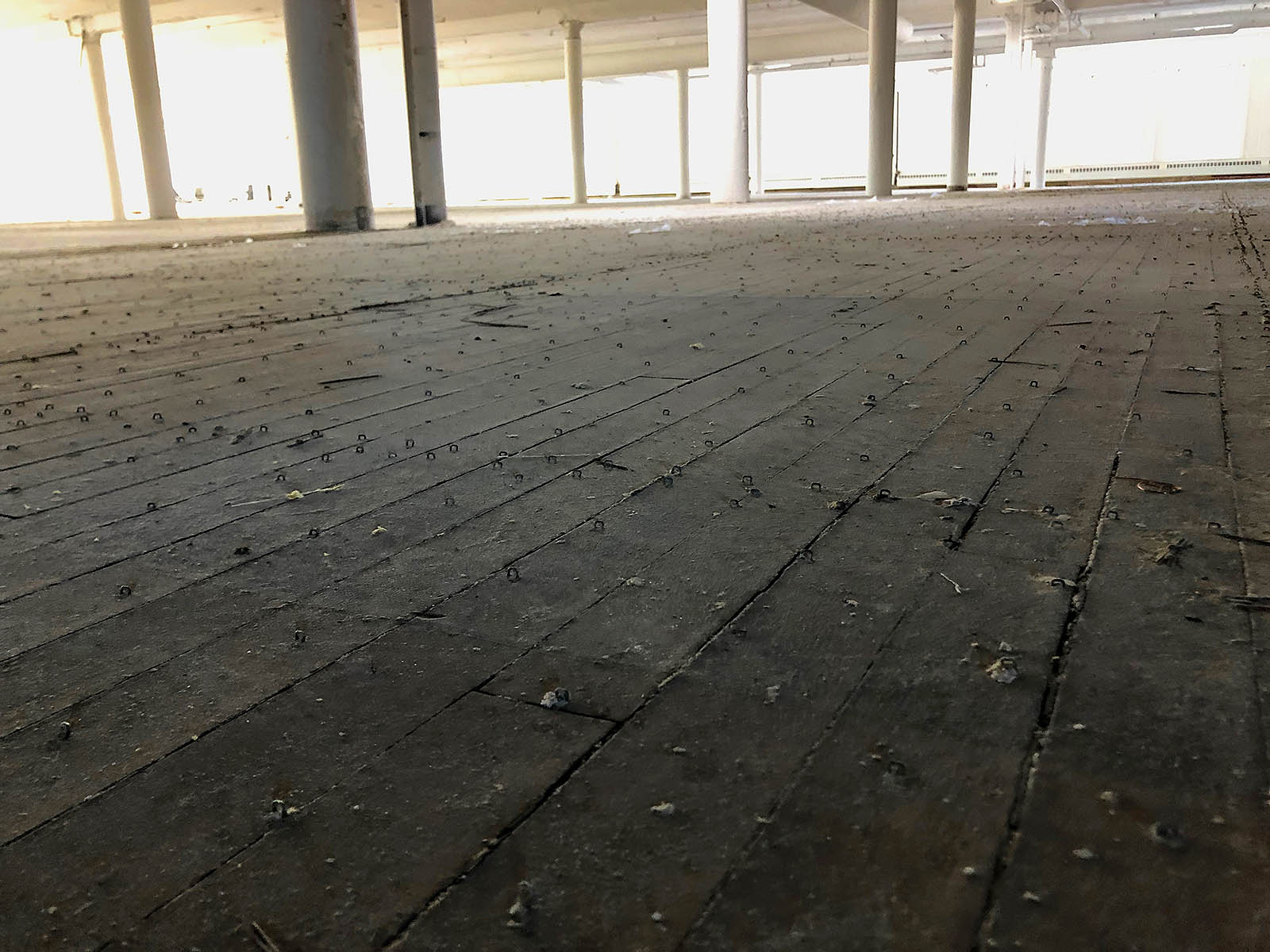 On upper floors you can find original hardwood floors and remnants of old wallpaper.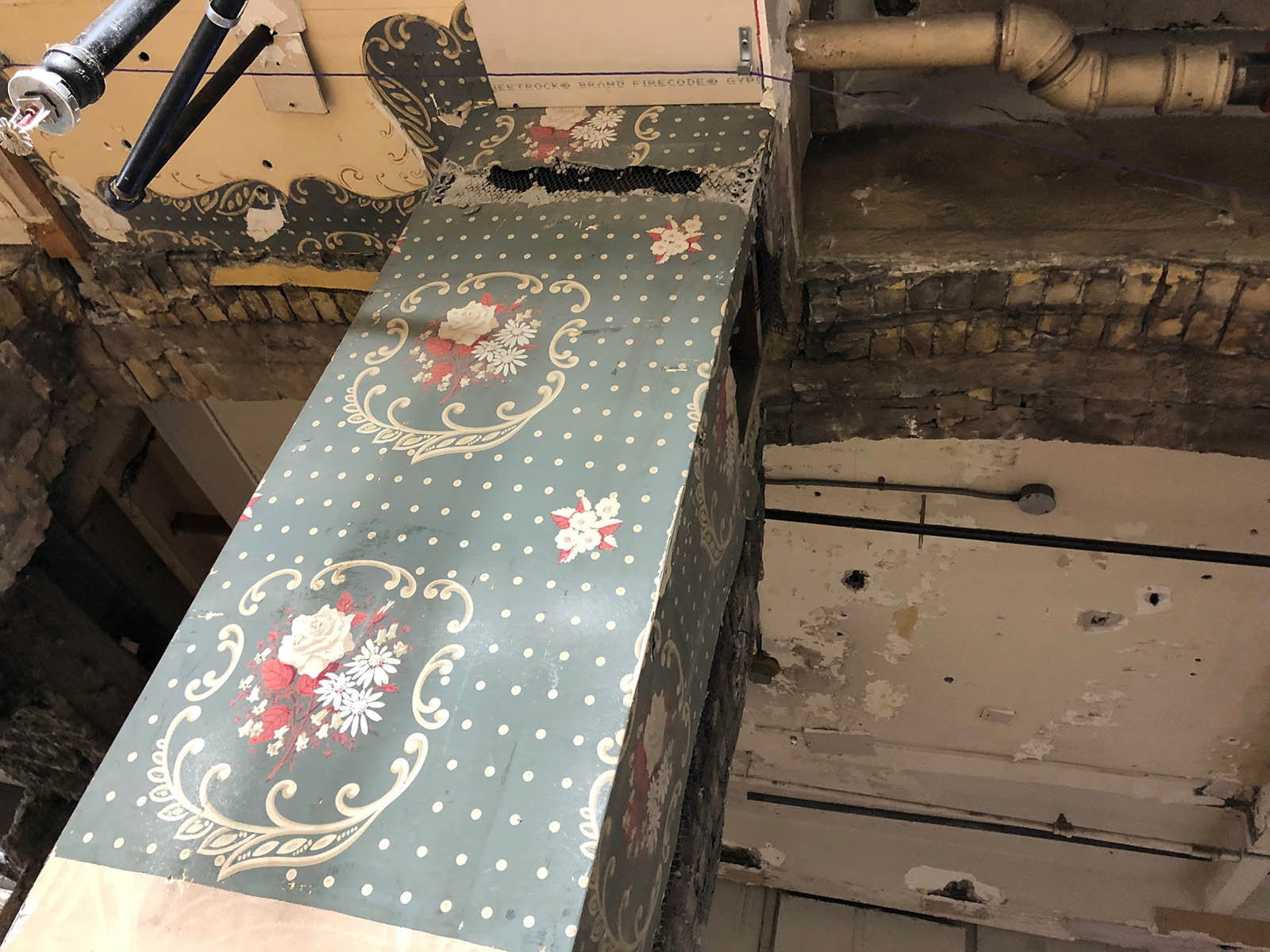 On floors four and five there's evidence that what might seem like an addition to the 1895 building – a five story structure on Phillips Avenue with a peaked gable roofline and different window arrangements – actually pre-dates it.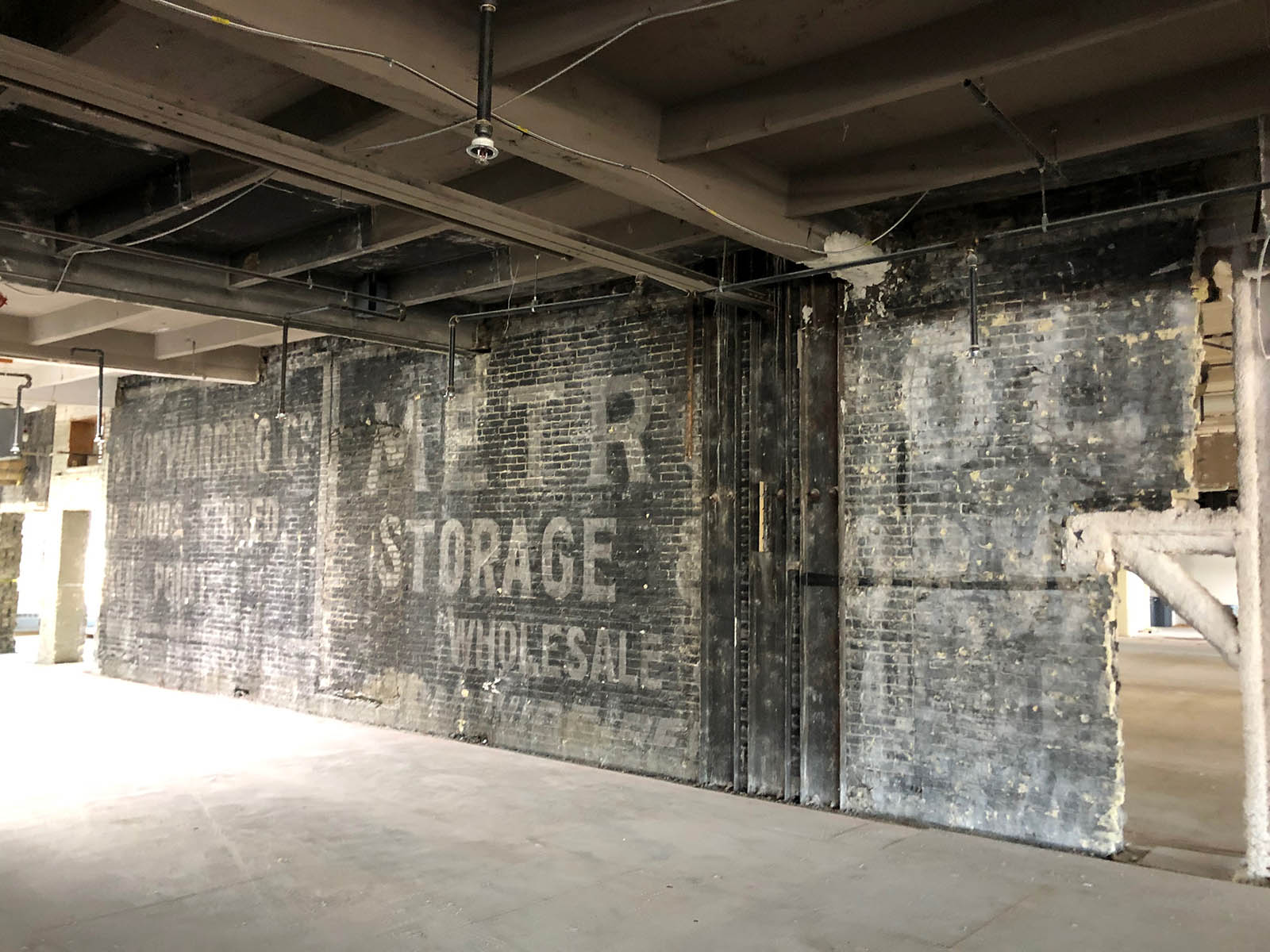 Inside, on brick walls exposed after Boston Store closed, are painted advertising signs on what were once exterior walls.
The signs promote the Metropolitan Storage and Forwarding Company, which was incorporated in 1895 and located on 4th Street in a building that managed to escape the flames in that year's fire.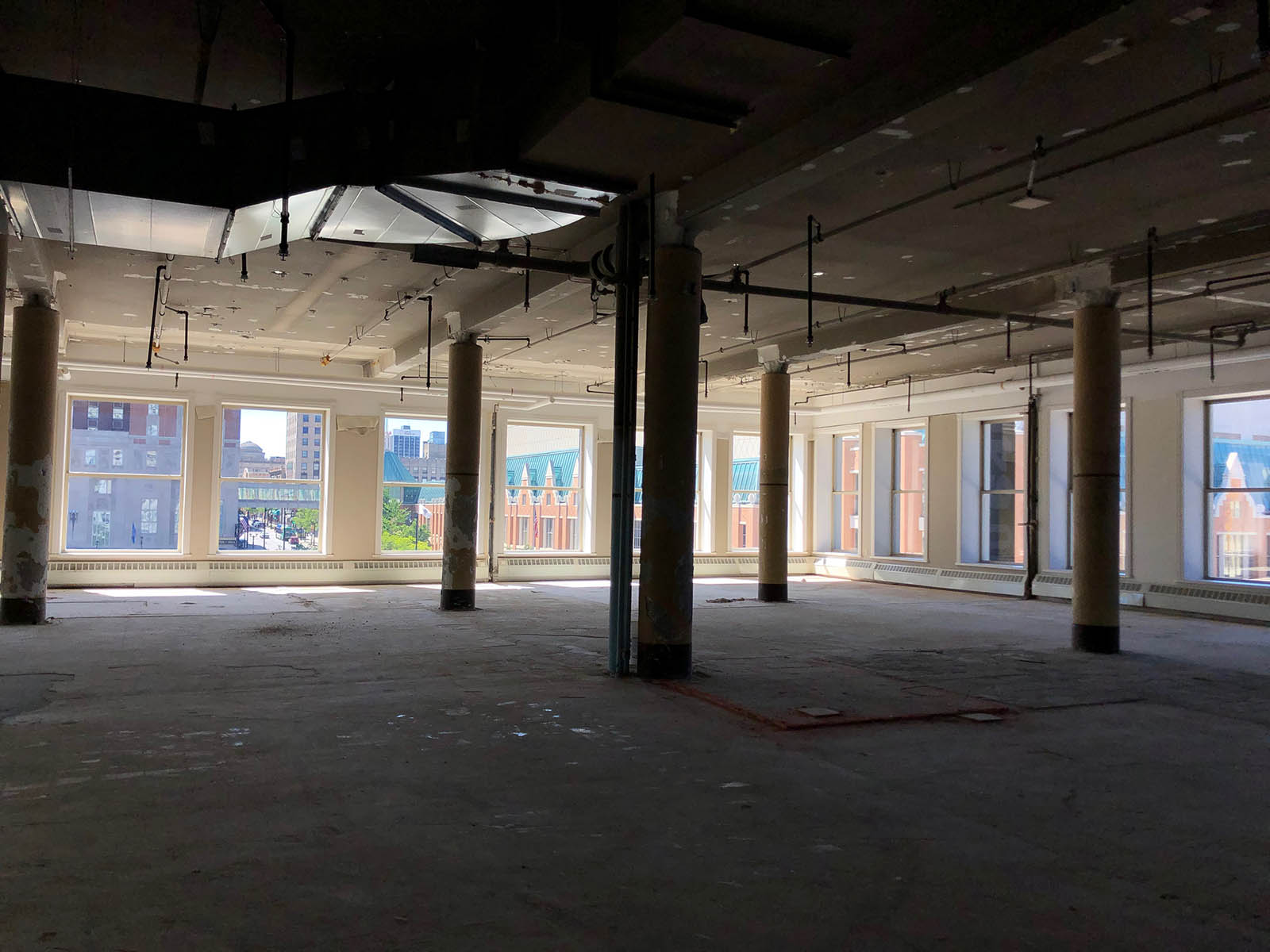 It's kind of eerie being in what was once a bustling department store – one in which I can recall shopping – and seeing it as a bare shell.
But seeing the spaces that are occupied, renovated into amenities and white boxed for future use, offers a vision of its new life.
The future
Founders 3 is now marketing space in the building, which has one tenant on the second floor.
North Shore Healthcare signed a 10-year lease in 2020 and moved its 55 employees into a 23,000-square-foot spot that's adjacent to a slate of amenities, including a fitness center with lockers and showers, a couple meeting rooms of varying sizes and an employee lounge (with beer!) that has a garage door opening onto a large and beautiful deck.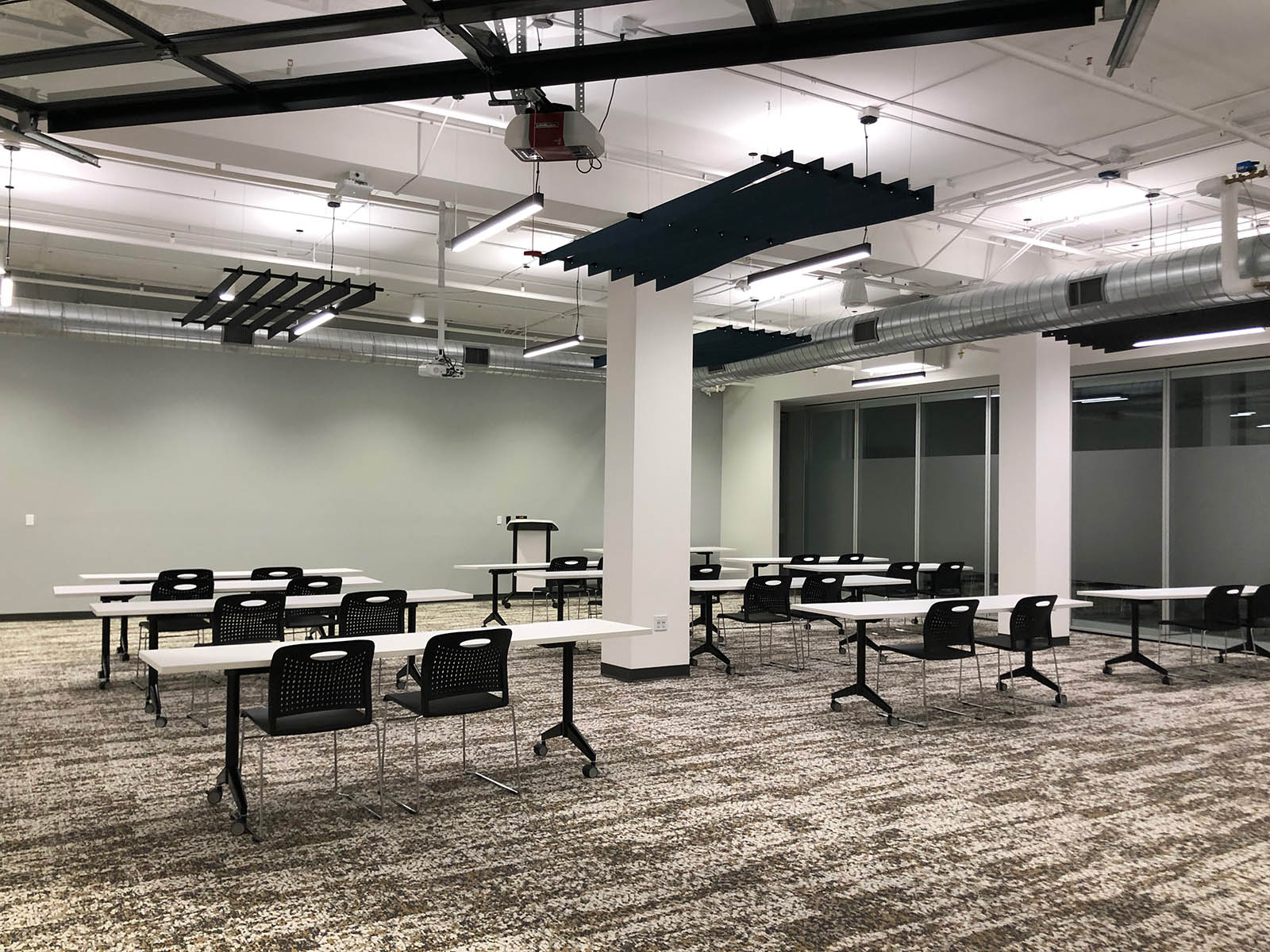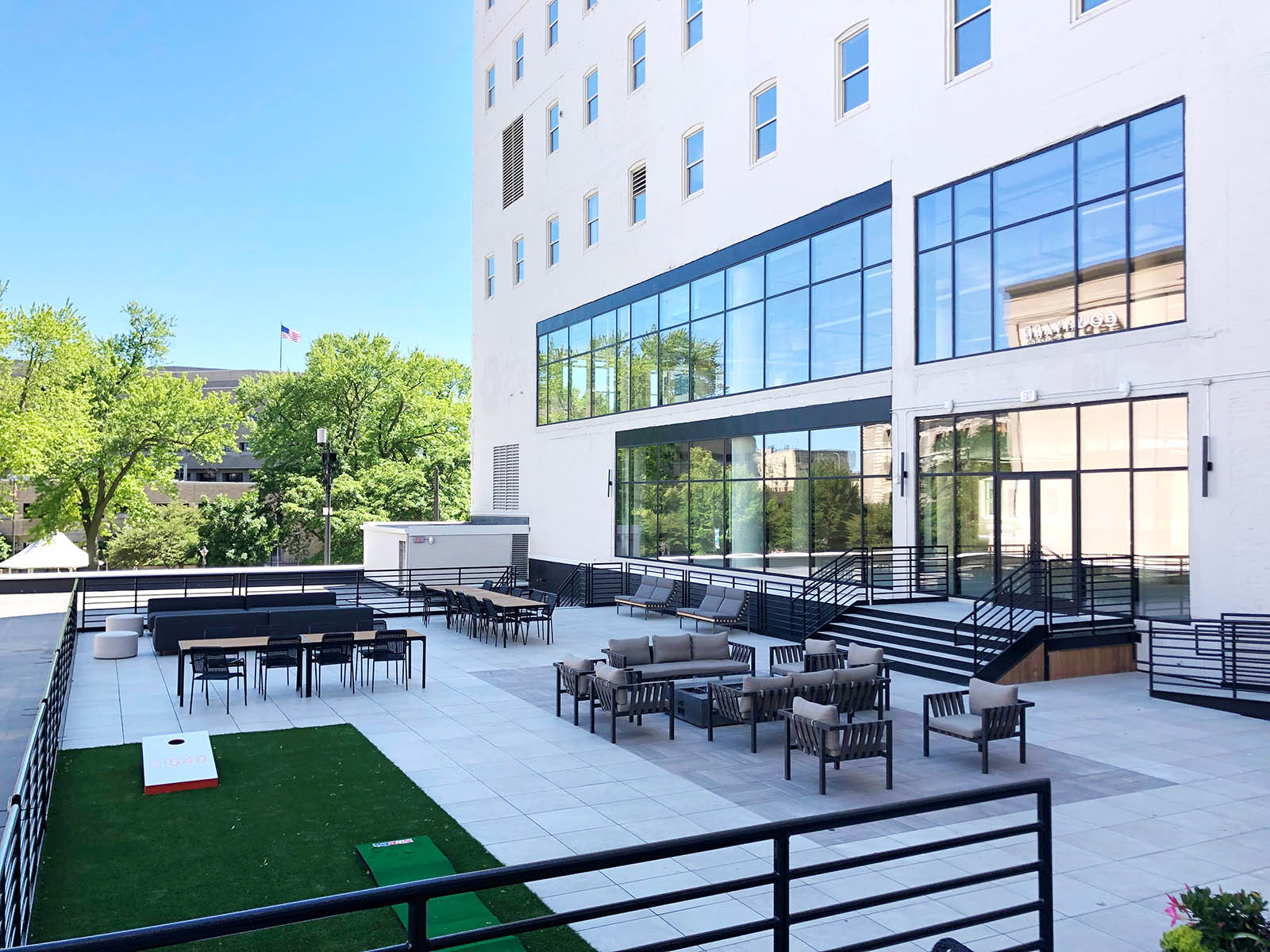 The building remains tied to the 310W Building across the street via a skywalk, and another skywalk connects to the parking garage across Vel Phillips Avenue.
As Founders 3's Ned Purtell points out, Hub 640 is also a few (indoor) steps away from the soon-to-open 3rd St. Market Hall and The Avenue complex it inhabits. Hub 640 tenants can get as far east as the Two-Fifty Building on Broadway and Wisconsin via skywalk without stepping outside.
Bipolar ionization air purification has been installed.
Architects Engberg Anderson and Kelly Construction & Design are also working on the Hub 640 project, which is a block away from the future headquarters of Milwaukee Tool on 5th and Michigan.
John Davis of Founders 3 says another tenant appears close to signing a lease and there has also been an effort to lure a major retailer, like Target, to the first floor's 67,000 square feet.
There would be a certain poetry to Target opening in Milwaukee's former Boston Store, considering there's also one in Louis Sullivan's landmark Carson Pirie Scott building on State Street in Chicago.
Born in Brooklyn, N.Y., where he lived until he was 17, Bobby received his BA-Mass Communications from UWM in 1989 and has lived in Walker's Point, Bay View, Enderis Park, South Milwaukee and on the East Side.
He has published three non-fiction books in Italy – including one about an event in Milwaukee history, which was published in the U.S. in autumn 2010. Four more books, all about Milwaukee, have been published by The History Press.
With his most recent band, The Yell Leaders, Bobby released four LPs and had a songs featured in episodes of TV's "Party of Five" and "Dawson's Creek," and films in Japan, South America and the U.S. The Yell Leaders were named the best unsigned band in their region by VH-1 as part of its Rock Across America 1998 Tour. Most recently, the band contributed tracks to a UK vinyl/CD tribute to the Redskins and collaborated on a track with Italian novelist Enrico Remmert.
He's produced three installments of the "OMCD" series of local music compilations for OnMilwaukee.com and in 2007 produced a CD of Italian music and poetry.
In 2005, he was awarded the City of Asti's (Italy) Journalism Prize for his work focusing on that area. He has also won awards from the Milwaukee Press Club.
He can be heard weekly on 88Nine Radio Milwaukee talking about his "Urban Spelunking" series of stories.