The Wisconsin Badgers at American Family Field gave sports fans the crossover (pun intended) that they never knew they needed, as Wisconsin hosted Kansas State and Stanford for a basketball doubleheader on Friday under the same roof where the Milwaukee Brewers call home. Converting a Major League baseball diamond to a college basketball court, the more-than-unique setting made for an experience that Badgers fans will not soon forget.
Here are seven awesome images from the Wisconsin Badgers' Brew City Battle games at AmFam Field:
1. 17k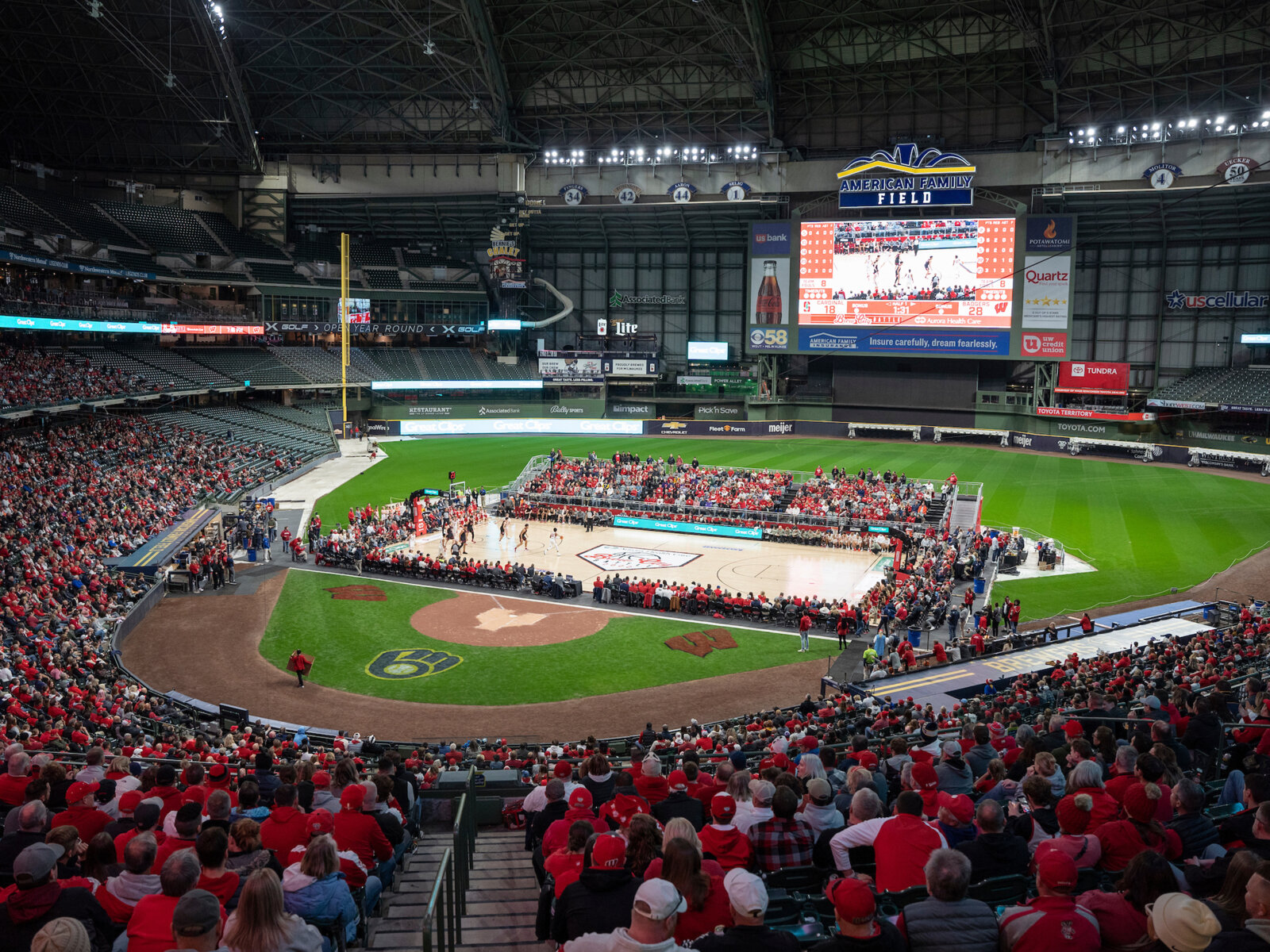 Fans in attendance yesterday hope that Friday's Brew City Battle is just the first of many, as more than 17,000 fans filled the available sections of the American Family Field to enjoy some basketball at the ballpark.
2. Raise the roof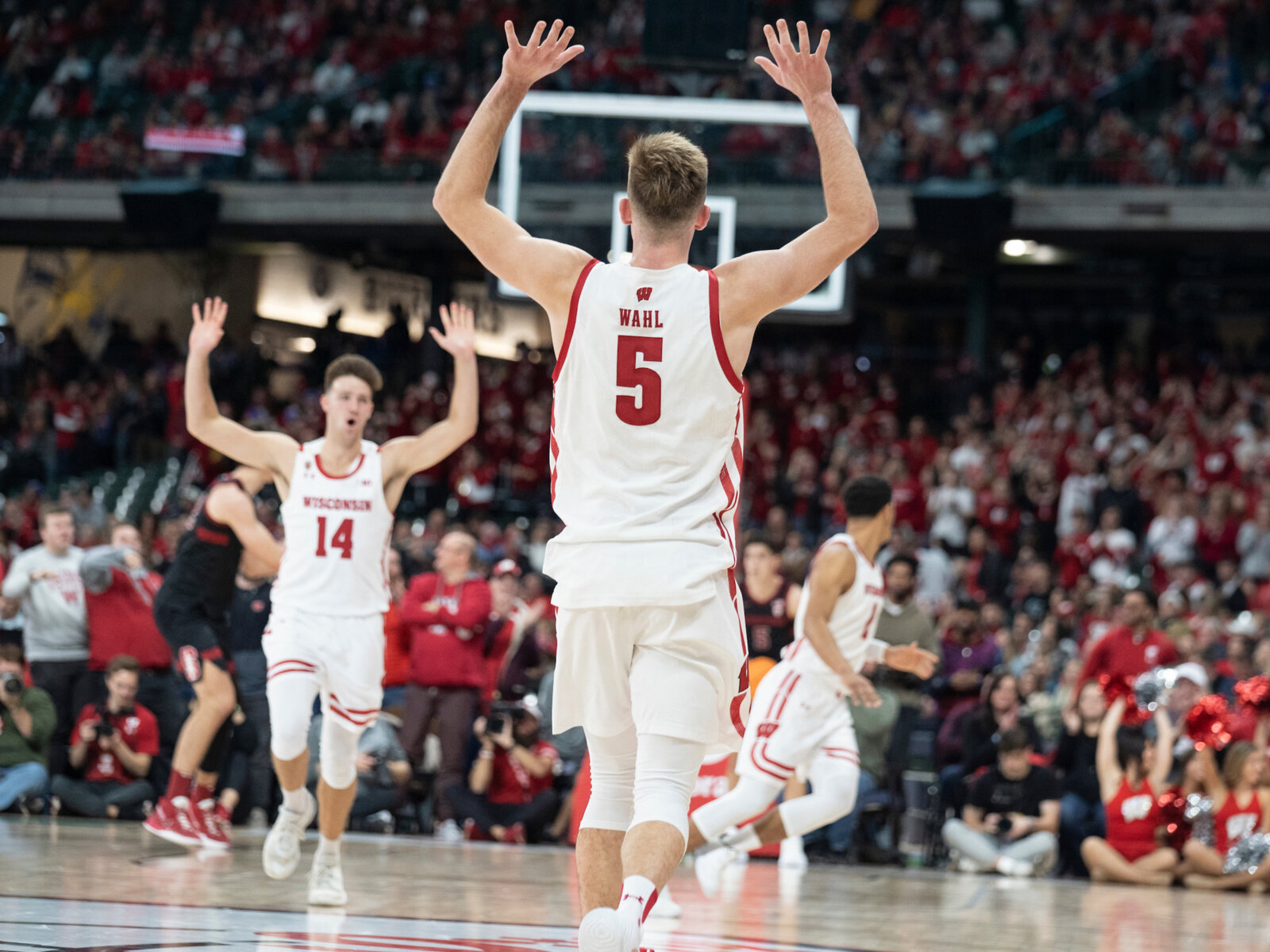 Wisconsin's Tyler Wahl made sure to take advantage of the sea of red that filled the Brewers' stadium last night, as he frequently hyped up Badgers fans after some major moments throughout the contest.
3. Give 'em a hand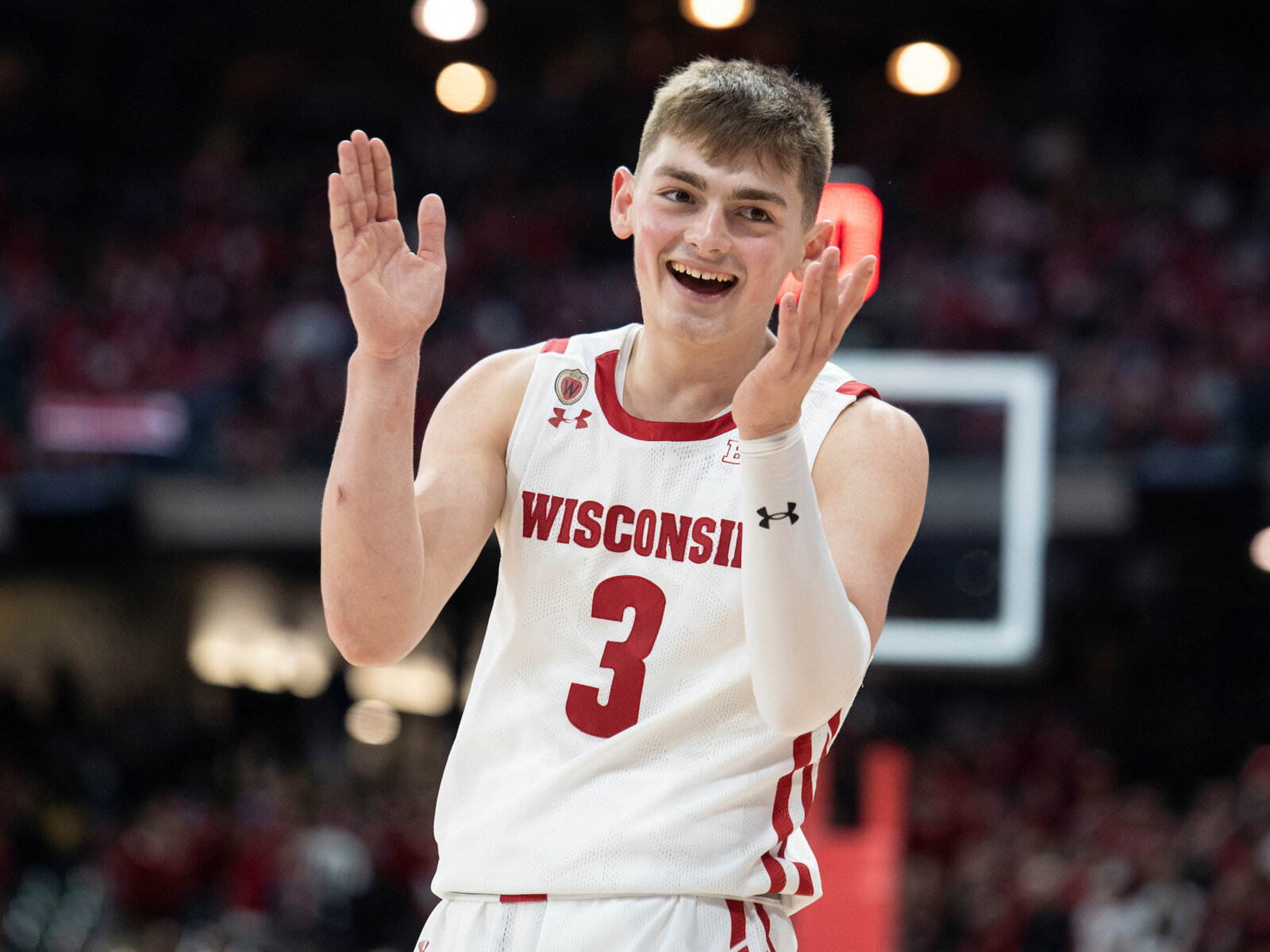 Tyler Wahl wasn't the only Badger encouraging crowd participation as freshman Connor Essegian also pumped up Wisconsin fans throughout the game.
4. Badger matinee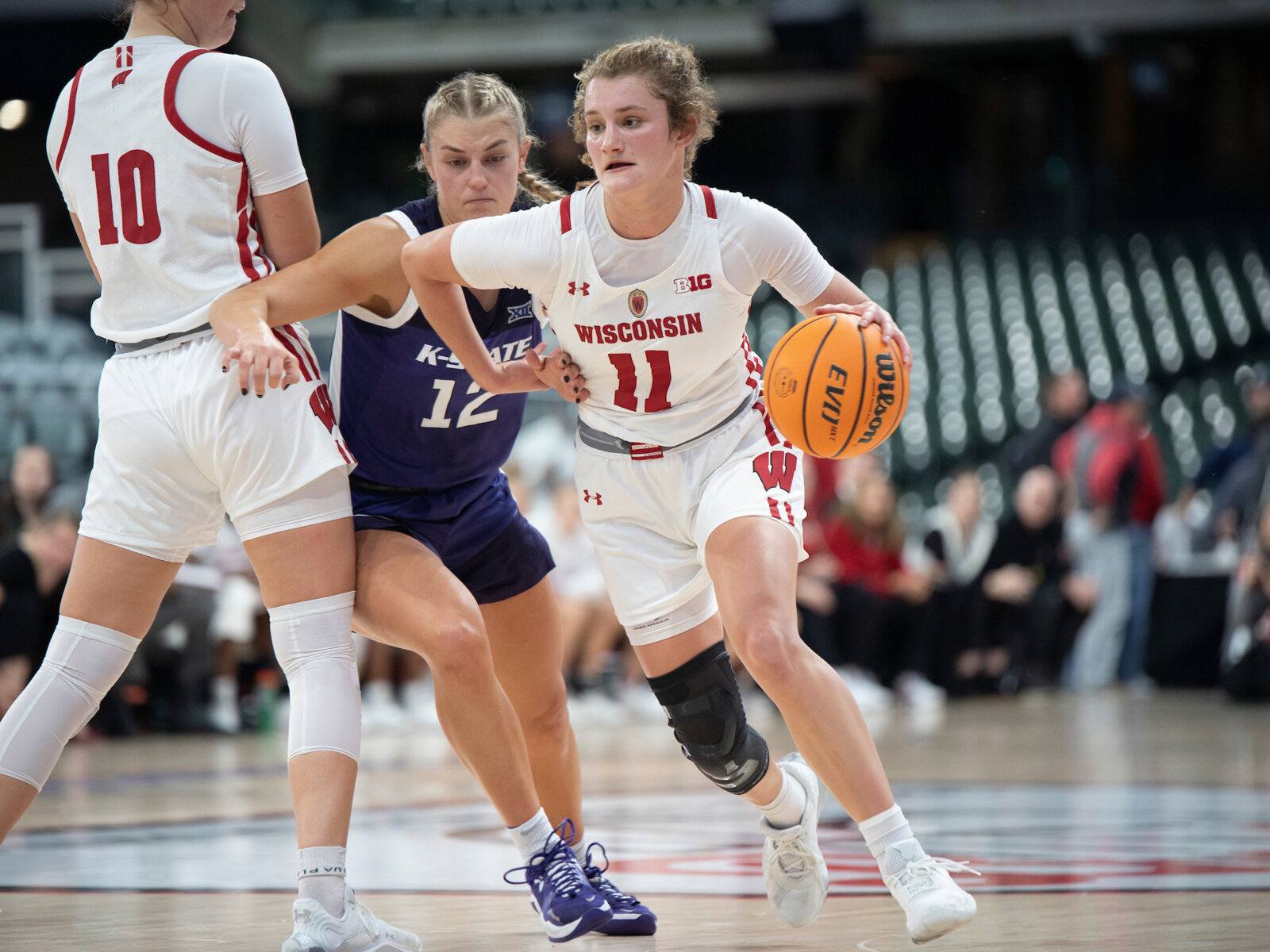 Fans got their money's worth on Friday as the price of admission included not one but two Wisconsin basketball games. The Badgers women's team hosted Kansas State for a 3:30 p.m. matchup, but unfortunately lost a double-digit lead in the first half and were defeated, 77-63.
5. Where's Coach Gard?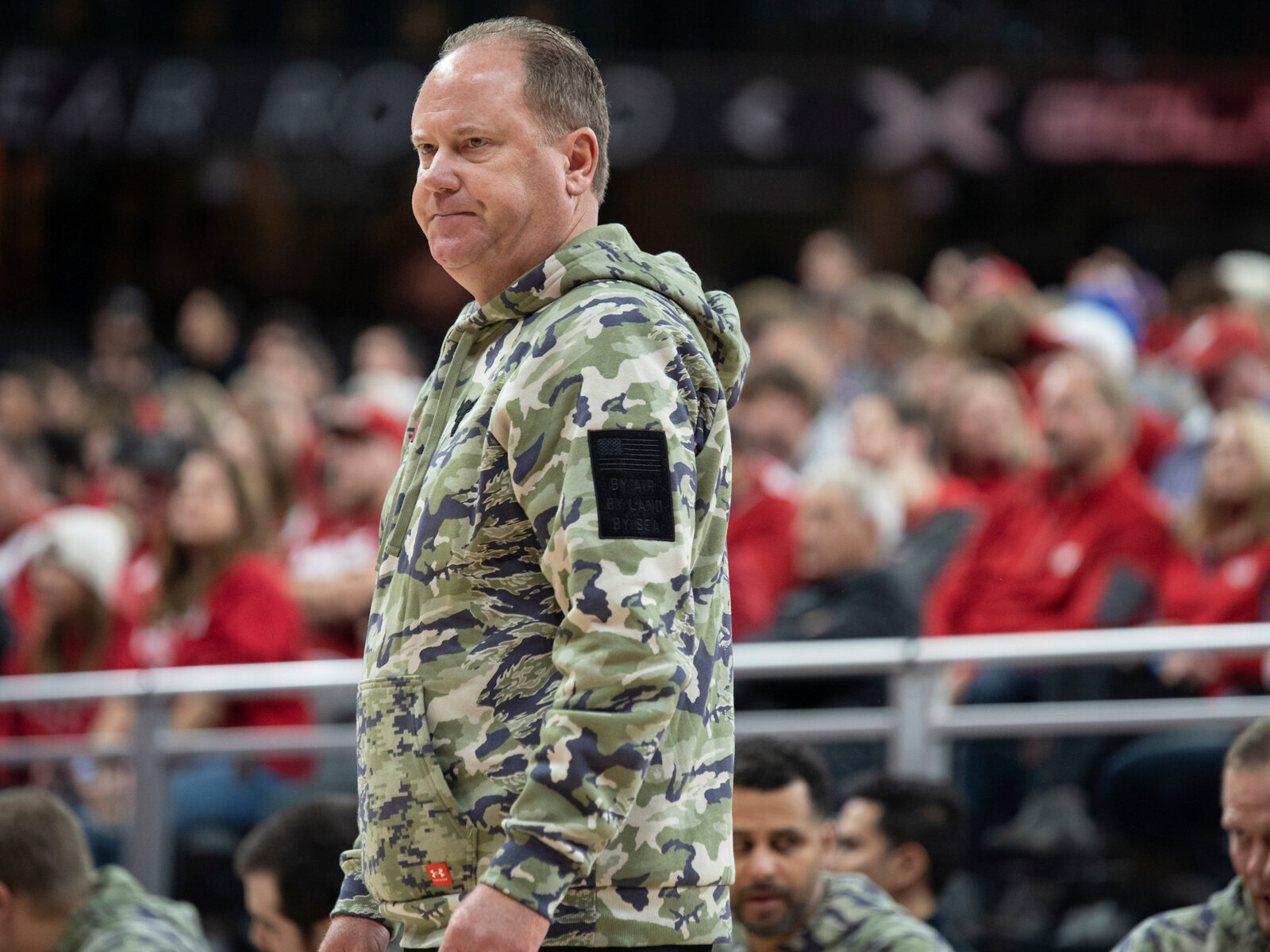 Insert camouflage dad-joke here. Wisconsin head coach Greg Gard and his staff showed their support to veterans on Veterans Day with their custom Wisconsin camouflage apparel.
6. Jump around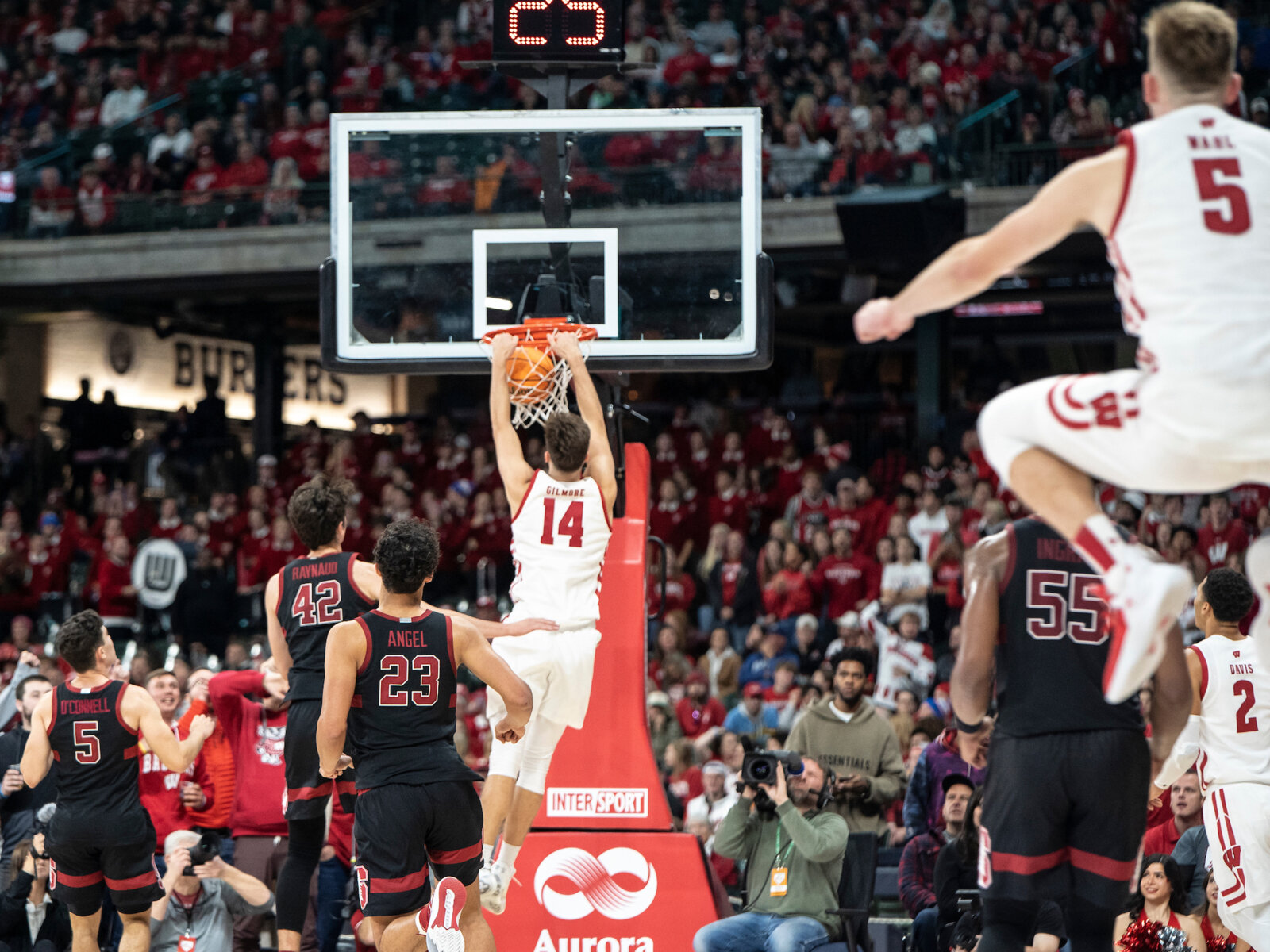 One non-game related highlight came during the fourth quarter as House of Pain's "Jump Around" played throughout the stadium, making the baseball stadium feel like Camp Randall. No one, though, jumped higher than Tyler Wahl as he celebrated Carter Gilmore's dunk during the final minutes, which helped seal the victory for Wisconsin.
7. Sausage fest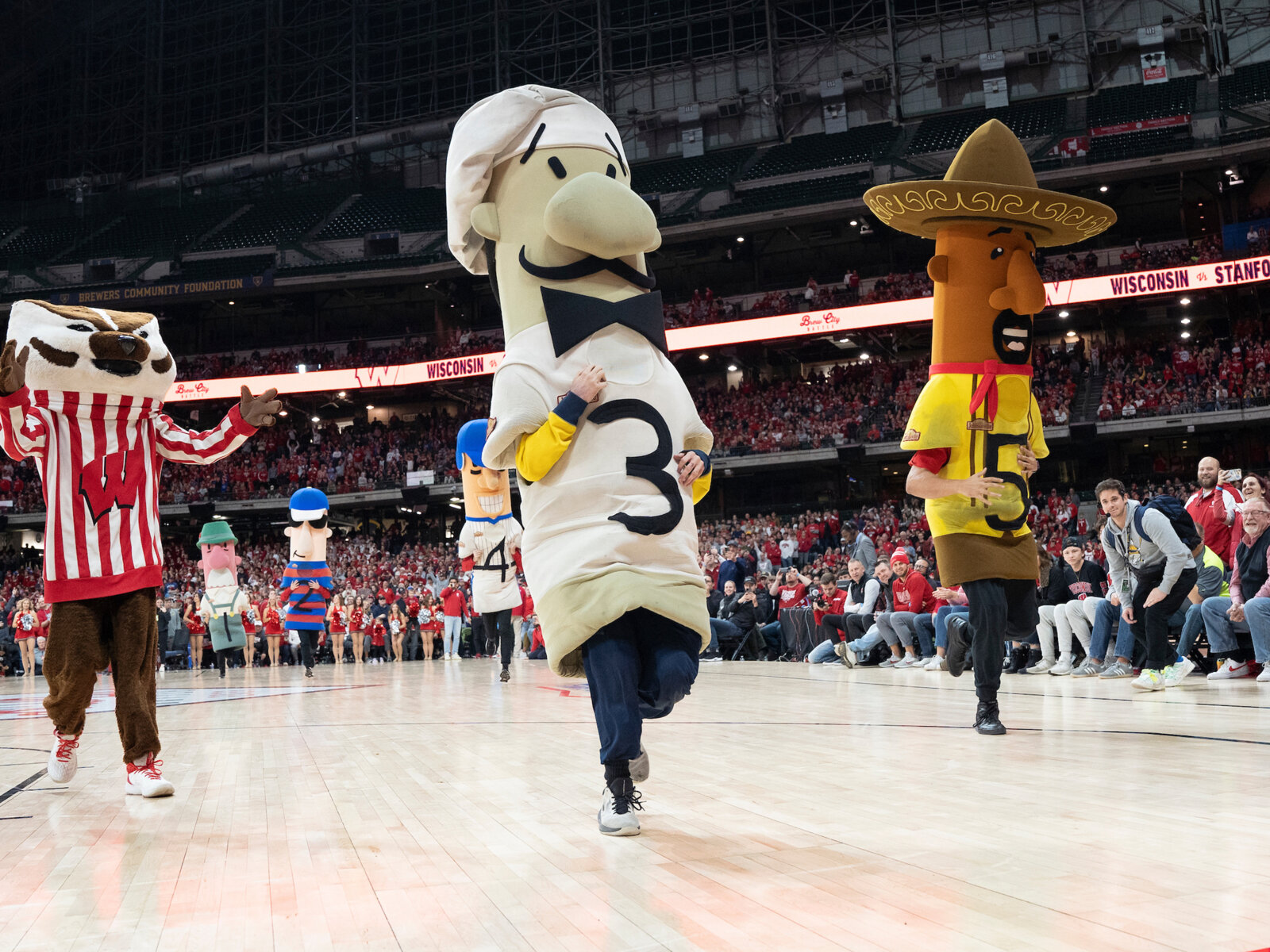 Both the Wisconsin men's and women's teams hit the court on Friday, but the real stars of the game were – as always at American Family Field – the Brewers' famous racing sausages, who made a special appearance for two races throughout the day.