Hey, remember that time the Milwaukee Bucks won the NBA Finals in six games? With Giannis scoring 50 points in the clinching game? And then we had an awesome parade? Man, what a cool thing – a cool thing we get to celebrate one more time as the National Bobblehead Hall of Fame and Museum revealed its championship collection of Bucks bobbleheads.
Manufactured by FOCO, the collection of collectibles features most of the Bucks championship roster – including Giannis, Jrue Holiday, Khris Middleton, Brook Lopez, Bobby Portis, Donte DiVincenzo, Bryn Forbes, Pat Connaughton, P.J. Tucker and Thanasis Antetokounmpo (sorry, Jeff Teague) – each holding the Larry O'Brien Trophy. There's also a Bango championship bobblehead as well as a second Giannis collectible with the all-star this time holding the Finals MVP trophy. The bobbleheads are all individually numbered up through 2,021 – the year of the Bucks' championship breakthrough.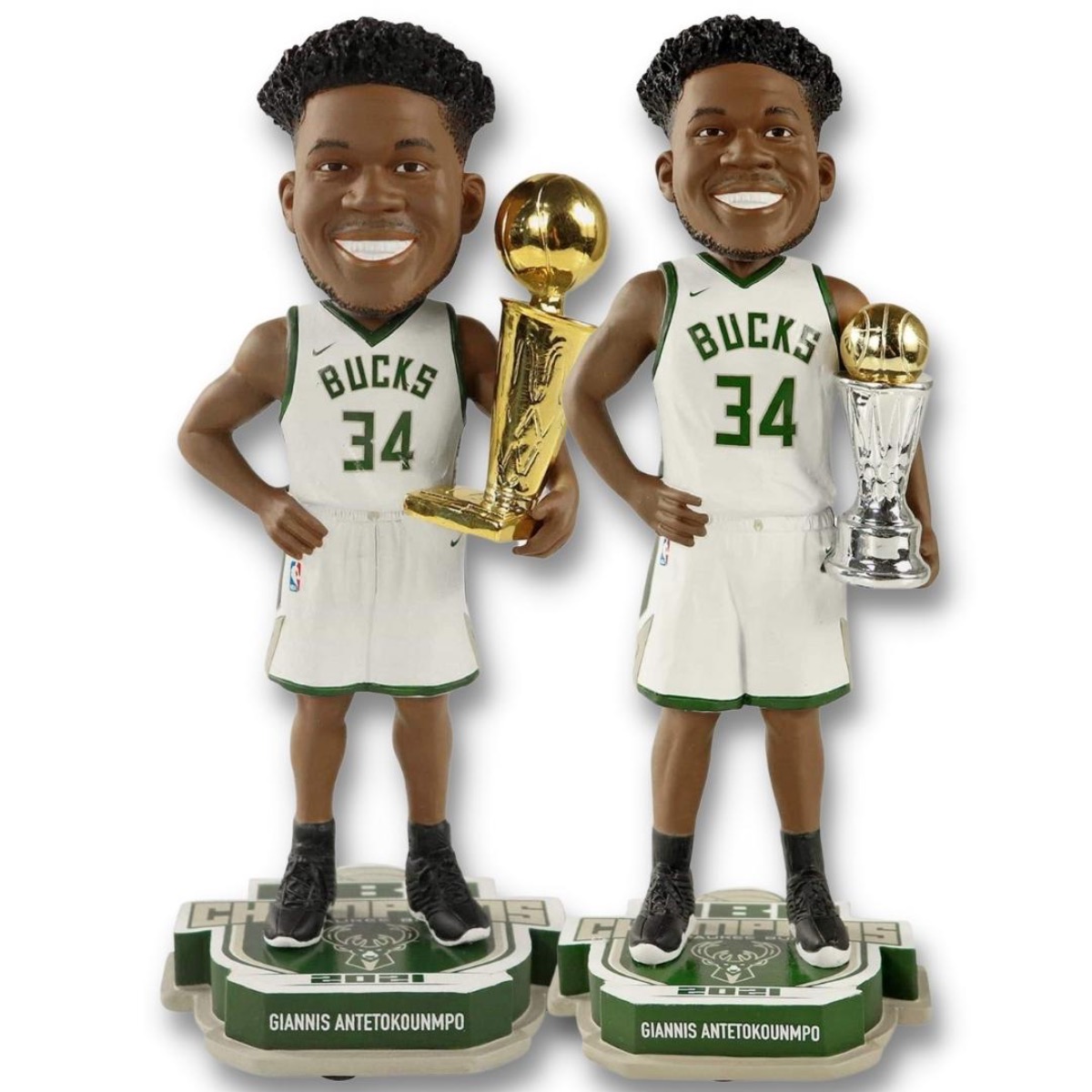 The collectibles were officially revealed on Thursday at the National Bobblehead Hall of Fame and Museum, 170 S. 1st. St., on the venue's champions wall, which displays the winning teams from the MLB, NFL, NBA and NHL.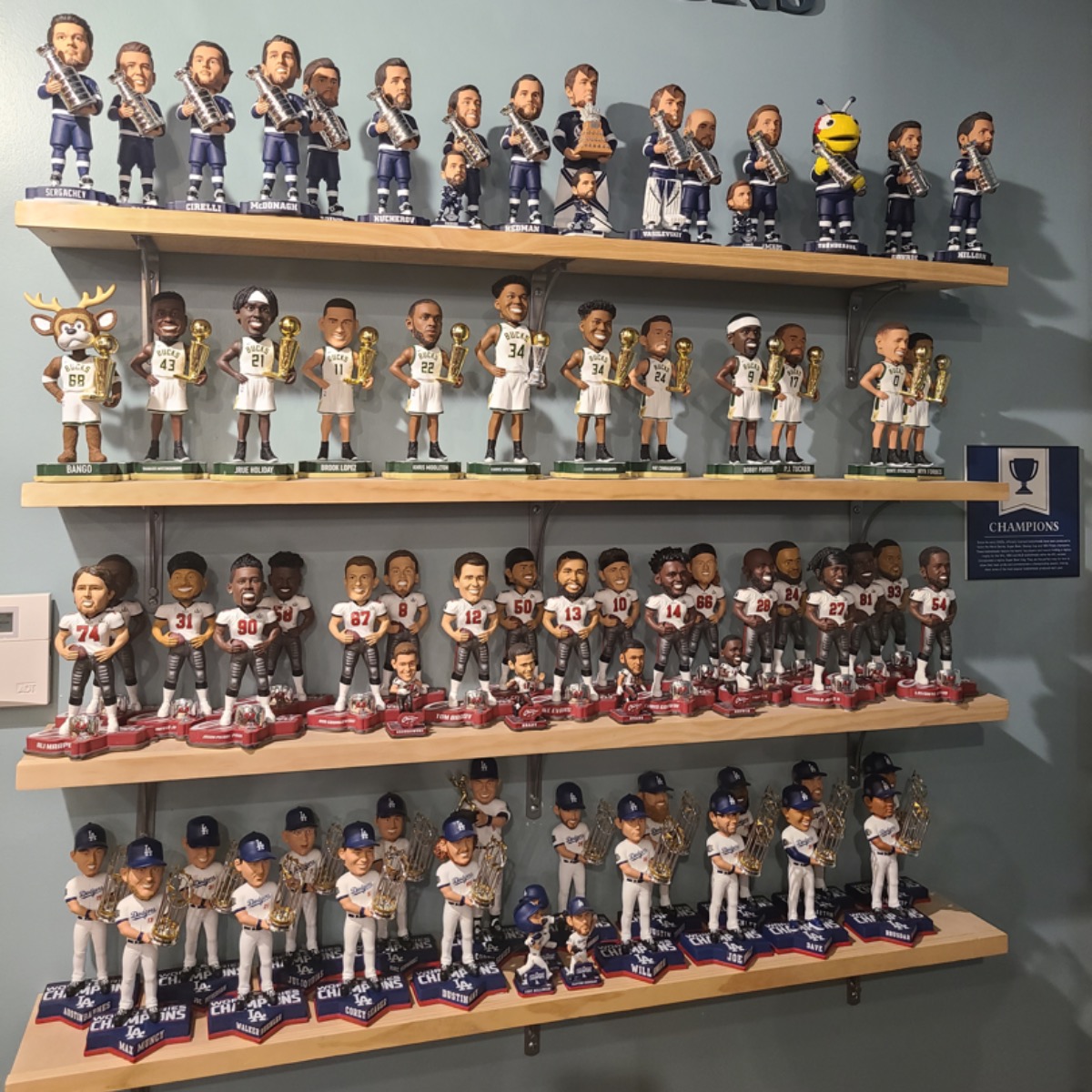 The entire set of a dozen championship bobbleheads costs $545, while an individual players bobblehead is $45 and the Giannis MVP collectible is $50. There's also an $8 flat-rate shipping charge per order. To purchase a bobblehead or the whole dang Finals-winning team, head over to the National Bobblehead Hall of Fame and Museum's online store.
As for the real Milwaukee Bucks, the team is currently in fourth place in the East at 32-21, just a game and a half behind the conference-leading Chicago Bulls. And, most importantly, they're still the defending NBA champions.
Stay tuned to OnMilwaukee for more Bucks and/or bobblehead news.
As much as it is a gigantic cliché to say that one has always had a passion for film, Matt Mueller has always had a passion for film. Whether it was bringing in the latest movie reviews for his first grade show-and-tell or writing film reviews for the St. Norbert College Times as a high school student, Matt is way too obsessed with movies for his own good.
When he's not writing about the latest blockbuster or talking much too glowingly about "Piranha 3D," Matt can probably be found watching literally any sport (minus cricket) or working at - get this - a local movie theater. Or watching a movie. Yeah, he's probably watching a movie.