The Milwaukee Bucks roster may look about the same next season – but their uniforms will get a little shakeup as the team introduced their brand new "Fear the Deer" Statement Edition alternate jerseys for the 2022-23 campaign.
The deer comes out at dusk. #FearTheDeer pic.twitter.com/vvI3StzuFz — Milwaukee Bucks (@Bucks) July 27, 2022
Replacing the Bucks' previous black uniforms, the new "Fear the Deer" look is a revamped version of their 2020-21 Earned alternate jerseys, featuring the team's name in its block lettering and deer antlers for the side paneling. While those uniforms were green, however, the new Statement Edition alternates are a sharp black with cream lettering and blue and green trim. Take a look for yourself: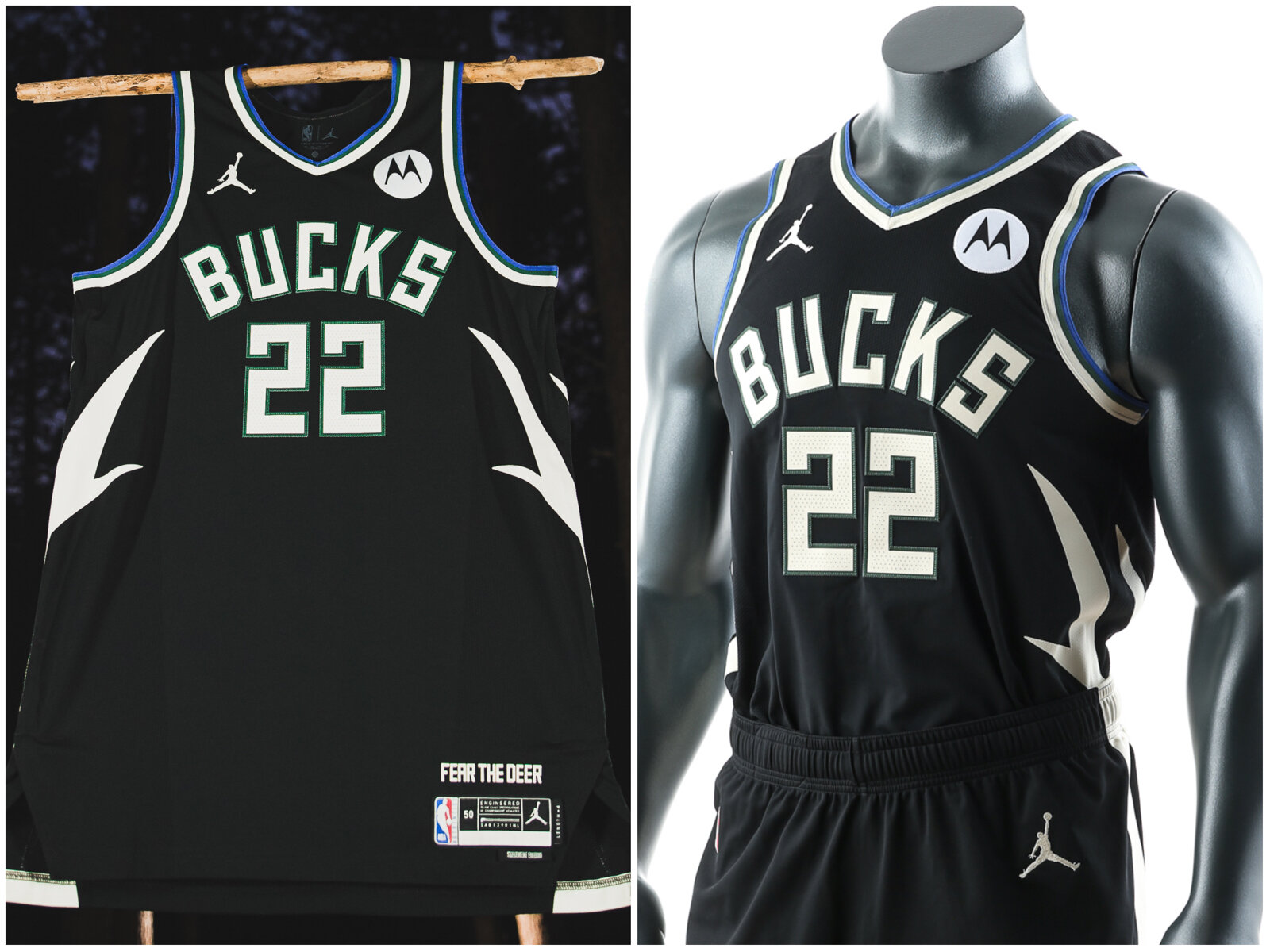 These new uniforms mark yet another win for the 2020-21 NBA champions. It's not a drastic change – the "Fear the Deer" alternates have always been black, and again, the design is basically a color-swapped version of a past look – but why mess with a good thing? The overall design with the antlers is unique to the Bucks without being too kitschy or over-the-top, while the color scheme really pops. Black can be boring and predictable, but on these jerseys, it really makes the blue and green trim catch the eye. And you know what'll make them look even better? Winning.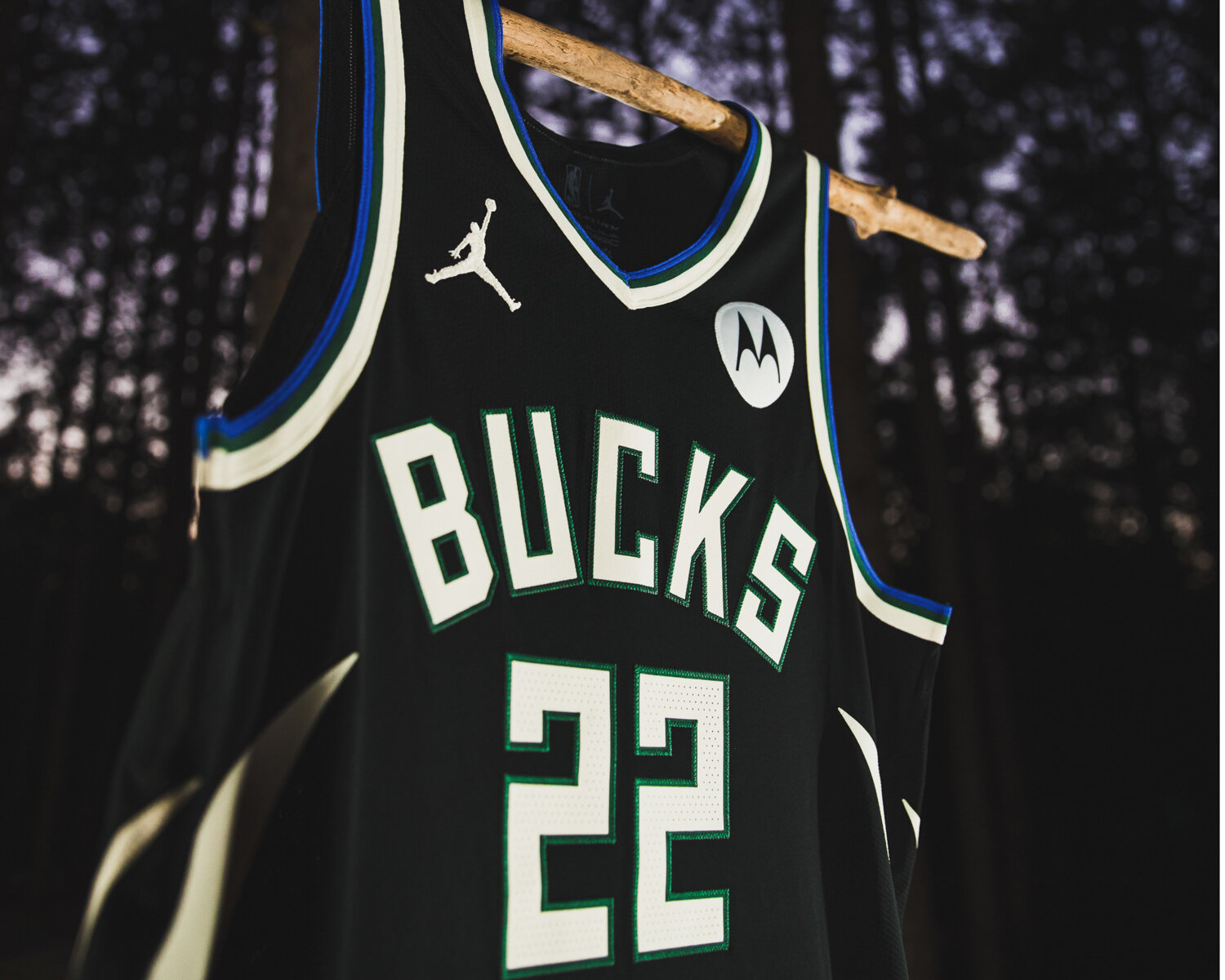 The new black "Fear the Deer" Statement Edition alternates will be worn sporadically throughout the 2022-23 season along with the Bucks' usual Association (home whites) and Icon (road greens) edition uniforms. In addition, Milwaukee's 2022-23 jersey slate will include a new throwback Classic Edition alternate as well as a new City Edition alternate – which means that the previously leaked retro purple uniforms and brand new all-blue look are still on the table for the upcoming season.

While you've already gotten your eyes on the Bucks' new "Fear the Deer" look, you'll be able to get your hands on the new jerseys and overall Statement collection at the Bucks pro shop before the start of the 2022-23 NBA campaign. And as for the Bucks' other new uniforms, stay tuned to OnMilwaukee for more updates.
As much as it is a gigantic cliché to say that one has always had a passion for film, Matt Mueller has always had a passion for film. Whether it was bringing in the latest movie reviews for his first grade show-and-tell or writing film reviews for the St. Norbert College Times as a high school student, Matt is way too obsessed with movies for his own good.
When he's not writing about the latest blockbuster or talking much too glowingly about "Piranha 3D," Matt can probably be found watching literally any sport (minus cricket) or working at - get this - a local movie theater. Or watching a movie. Yeah, he's probably watching a movie.