The Bucks will begin their latest run through the NBA tomorrow night in Philadelphia, but the team got a head start getting the home court ready for the 2022-23 campaign today, unveiling Fiserv Forum's new food and beverage offerings for the upcoming regular season slate.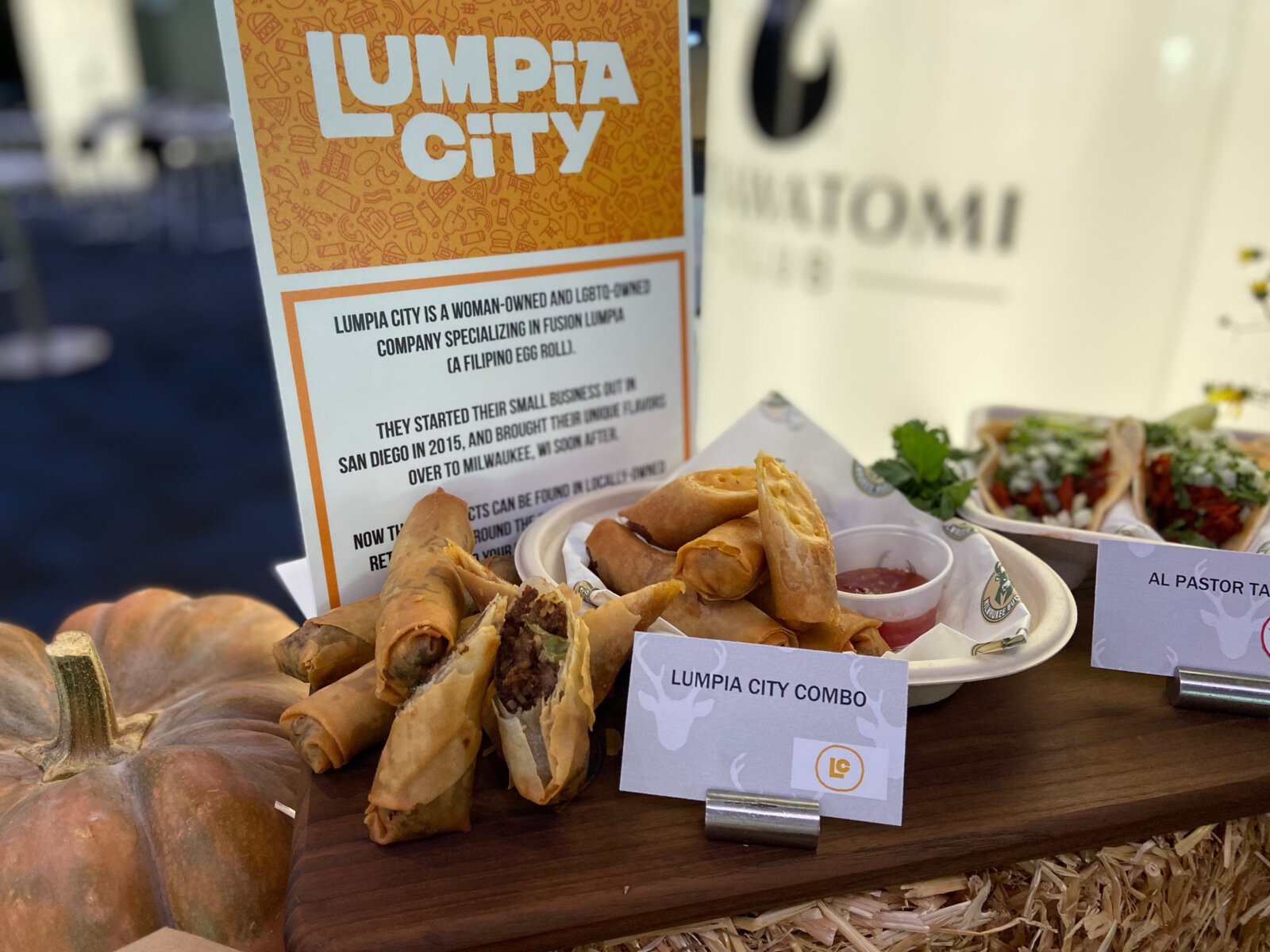 Beyond MarJon Beauchamp and Joe Ingles, the most notable new faces coming to Fiserv Forum are Lumpia City and Taters Only, opening new vending stands in the arena. The former, a locally owned mobile food business specializing in its titular Filipino egg rolls, will be found in section 209, while the loaded baked potato concept Taters Only will serve its stacked spuds at a new stand in section 207.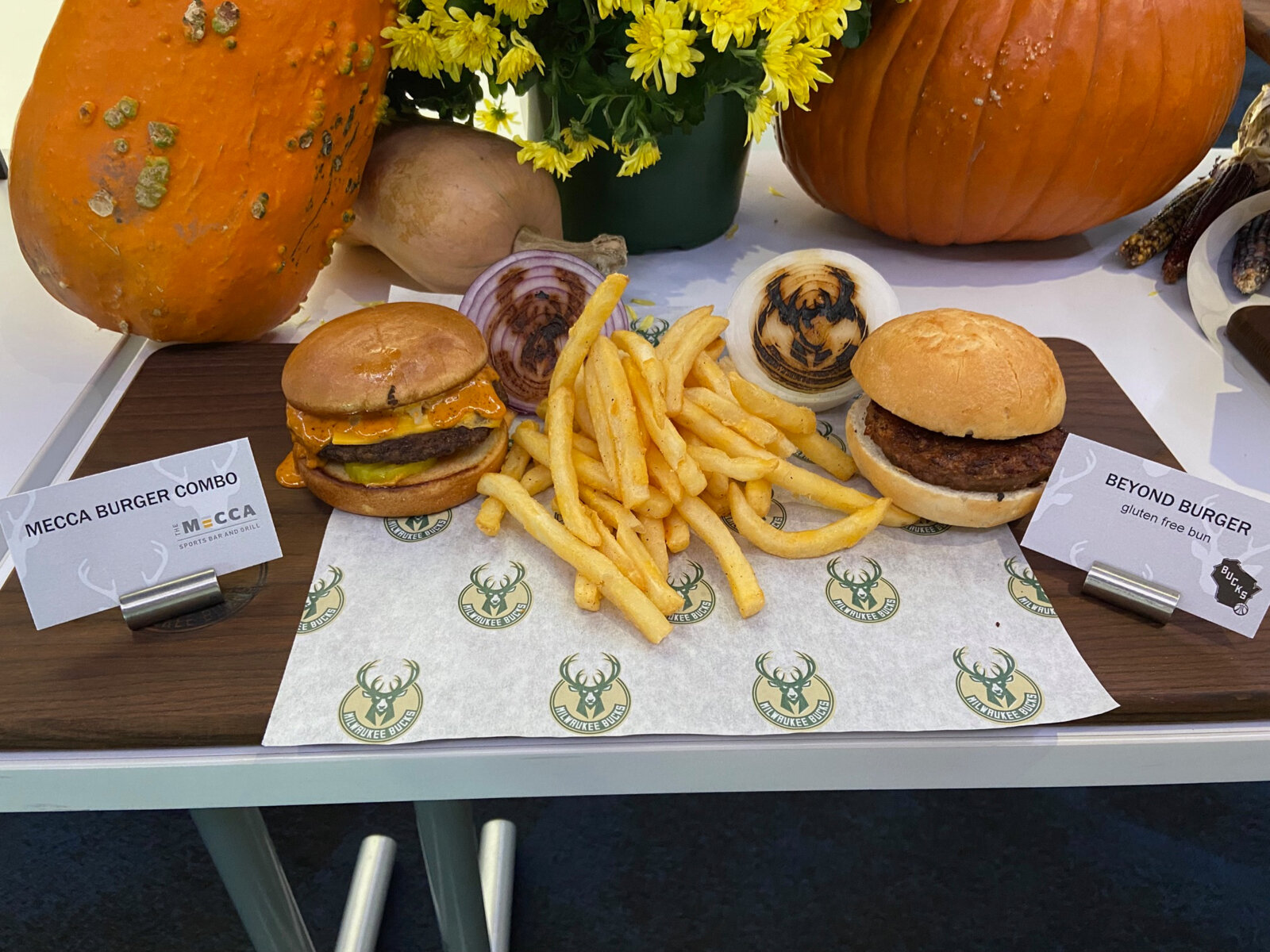 Two additional new names on Fiserv Forum's menu this season should actually be rather familiar: The MECCA and The Cluckery, which will bring their Deer District brands into the Bucks arena. The MECCA Sports Bar & Grill will open a trio of new locations inside Fiserv Forum – found in sections 106, 116 and 221 – all serving burgers, Beyond burgers, chicken tenders and other popular sports bar snacks. And speaking of chicken tenders, The Cluckery will offer its popular hand-breaded bird bites at two new stands in the building, located in sections 115 and 220.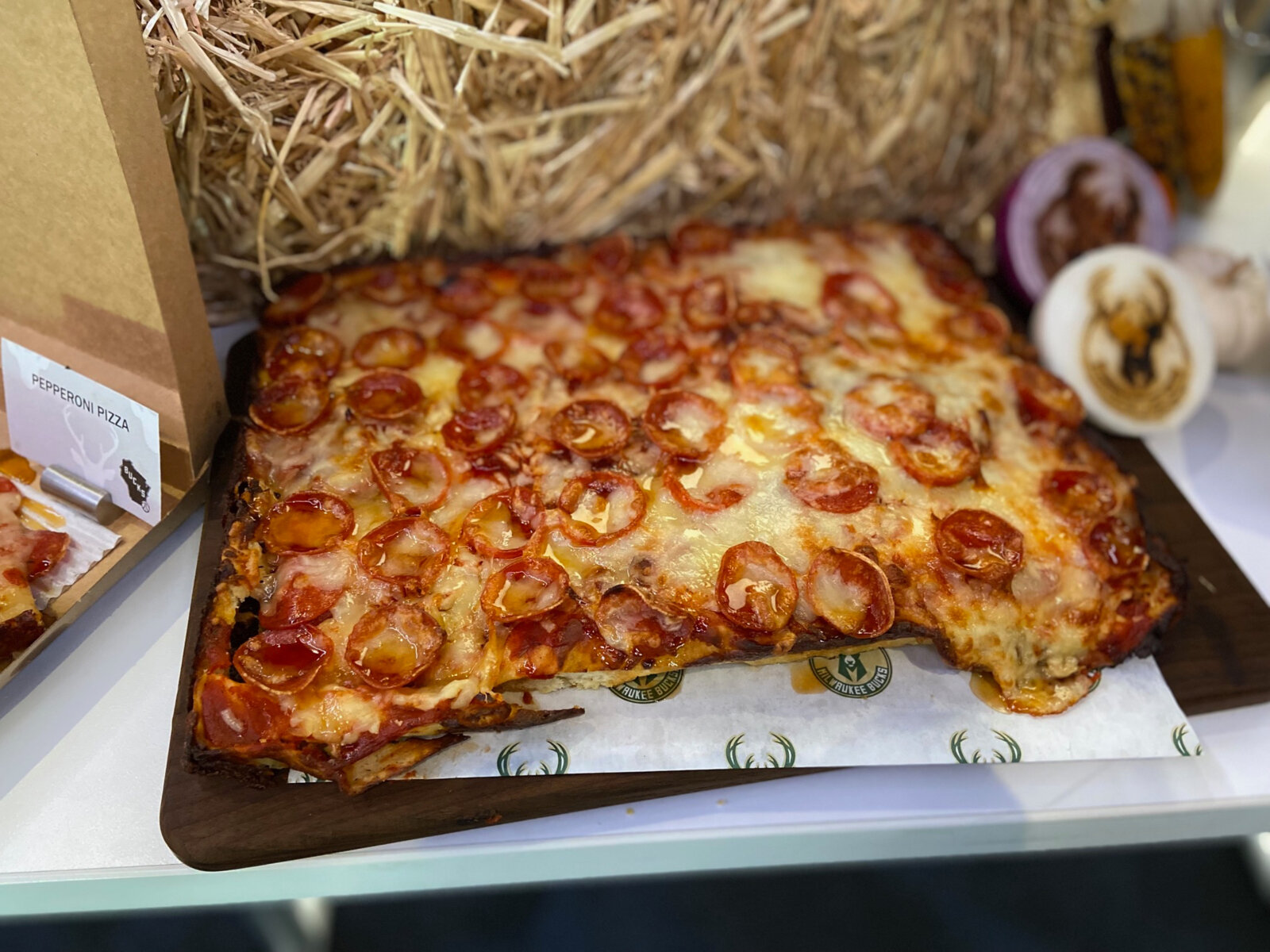 Pizza is by no means a new addition to Fiserv Forum's lineup, but while the slice-slinging spots remain the same – in sections 108, 119, 224 and the Jockey Club – the slices themselves are getting a new look as Fiserv Forum's pizza for the upcoming season will take on more of a Detroit-style deep dish inspiration. (Or, as Fiserv Forum executive chef Angel Otero called it during Wednesday's press event, "Milwaukee deep dish.") The non-Jockey Club pizza stands will also offer a new take on Caesar salad as well for a lighter in-game dining option.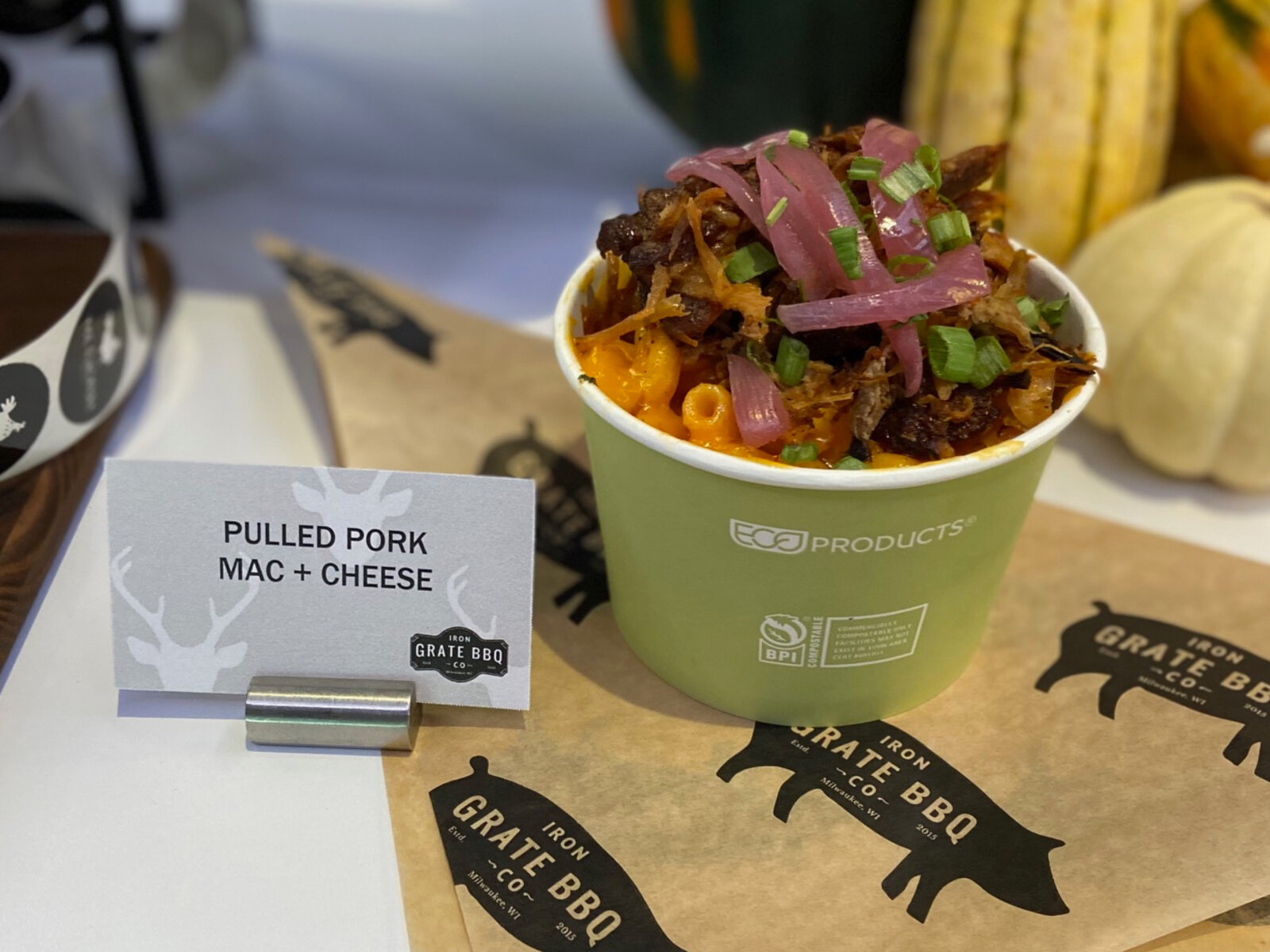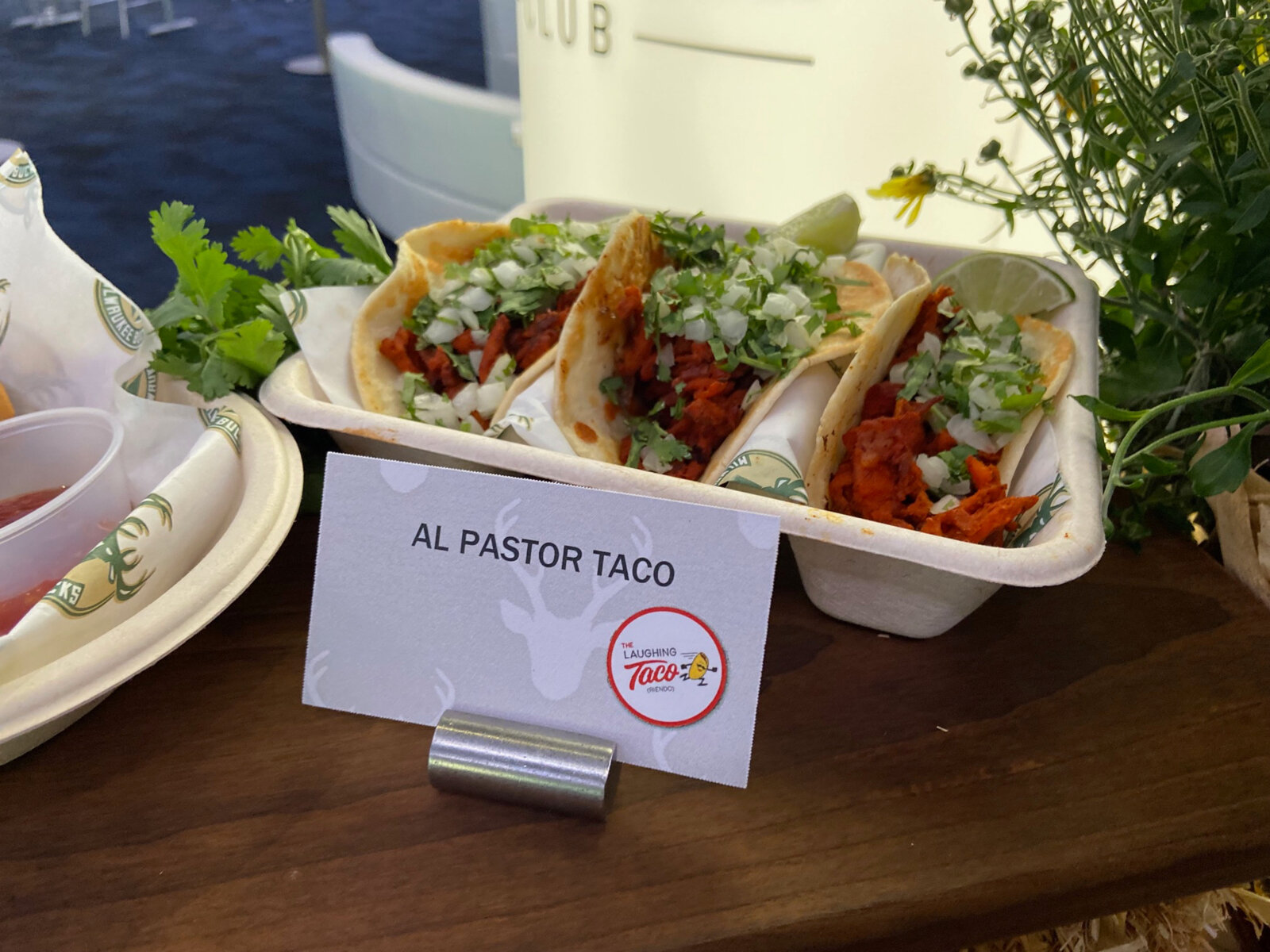 Other new dishes for the start of the Bucks season include a new pulled pork mac and cheese from Iron Grate BBQ's stand in section 122, new al pastor tacos – complete with a deliciously crunchy cheese crisp inside the tortilla – from The Laughing Taco's Jockey Club location, a new Jack Daniel's combo platter in the Potawatomi Club and a new batch of rotating brats and hot dogs from Klement's Test Kitchen in section 209. Wednesday's event showcased four particular options for the upcoming season: a white cheddar brat, a fajita brat, a beer cheese Polish sausage and a chili cheese dog.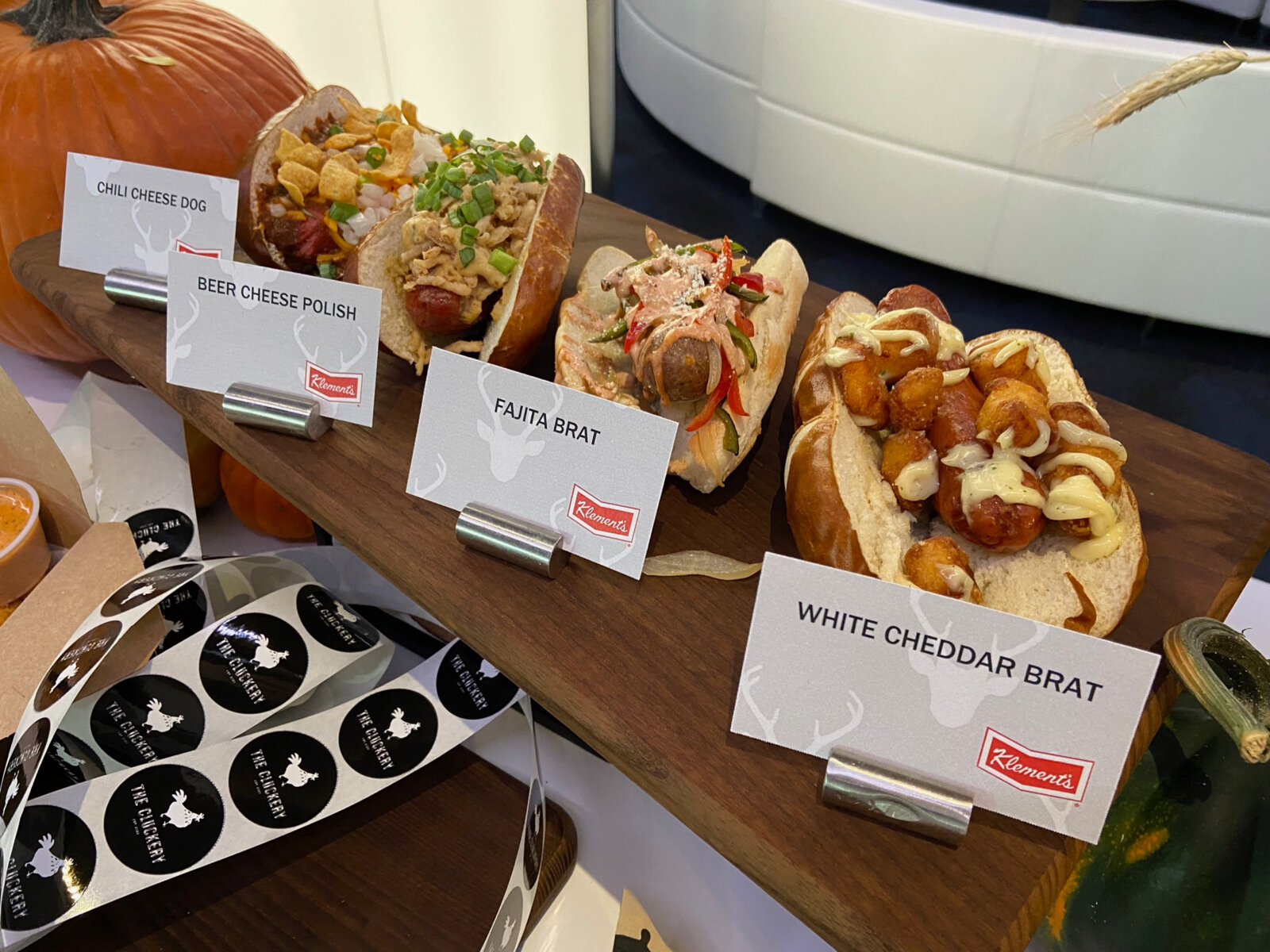 Arguably the most notable change to Fiserv Forum's menus, however, comes on the beverage side of things. Thanks to the team's new partnership with Anheuser-Busch and Beechwood Sales & Service signed this summer, the arena's drink lineups will now feature options like Budweiser, Bud Light, Michelob Ultra, NUTRL vodka seltzer and Cutwater canned spirits, as well as a refreshed slate of local craft beer offerings from Third Space, 3 Sheeps and Central Waters.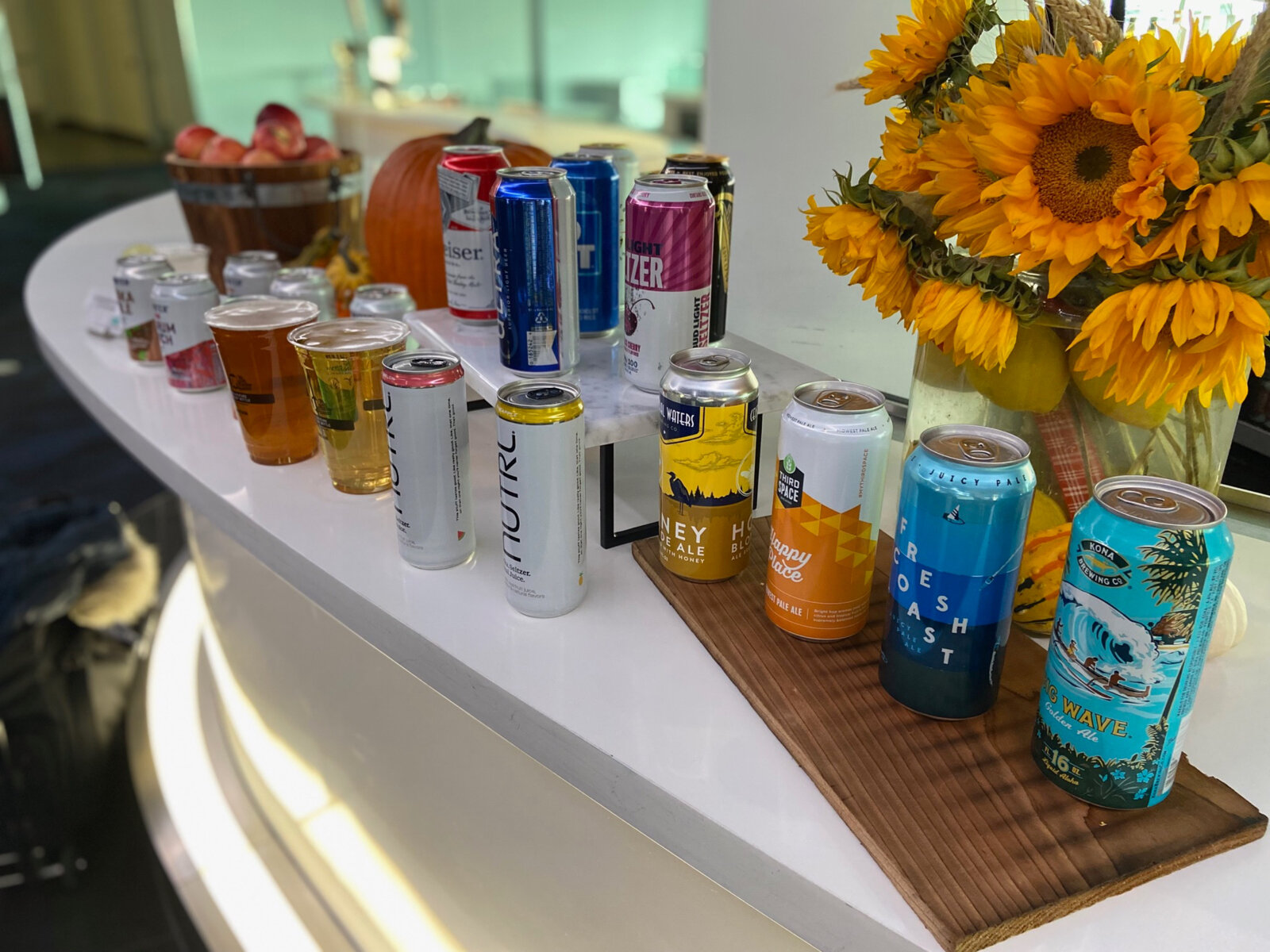 Several of the bars themselves will change for the new season along with the bar menus. For instance, there's the new ULTRA Club found on the upper concourse as well as a new Kona Brewing Company bar, the 12 Point Taproom showcasing local craft brews, The Still by Cutwater beverage stop and a trio of portable Cutwater bars serving in sections 110, 122 and 225. Casamigos tequila will continue to grow its footprint in Fiserv Forum as well, opening a new space on the upper concourse coming later this season – complete with a special drink of the game. For those who don't want to venture to that bar, though, the drink of the game options will also be found at the bar in section 115 as well as at the venue's other premium bar spots.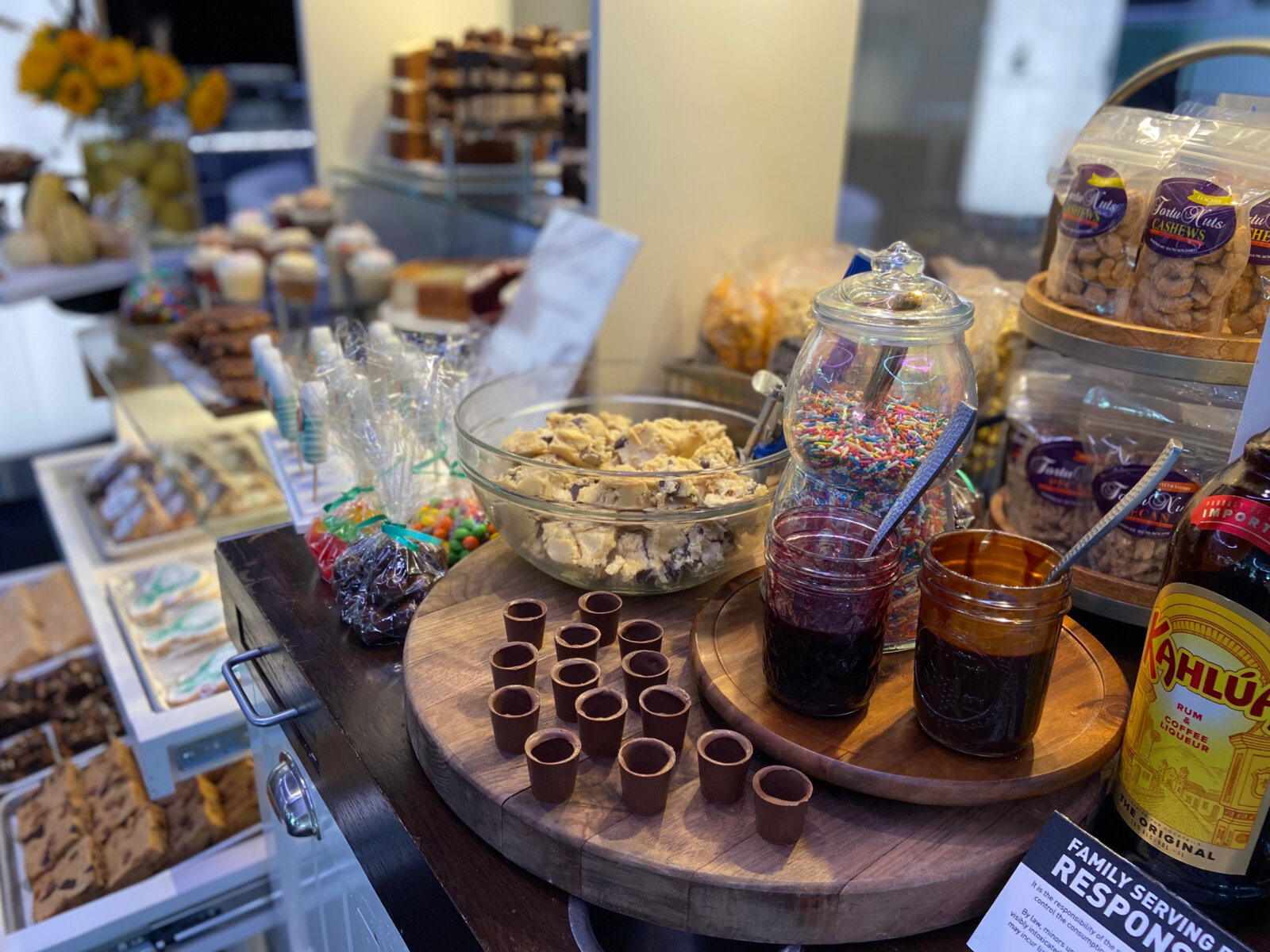 Last but certainly not least are the suites' menus, which will now offer dishes like Mongolian beef, sesame chicken and other Pan-Pacific inspired options. And to make the suite experience even sweeter, Fiserv Forum will have new dessert carts offering a number of tantalizing treats – including cupcakes, cookies, cakesicles, artisan popcorn, ice cream and other crave-worthy creations – all from local minority-owned businesses.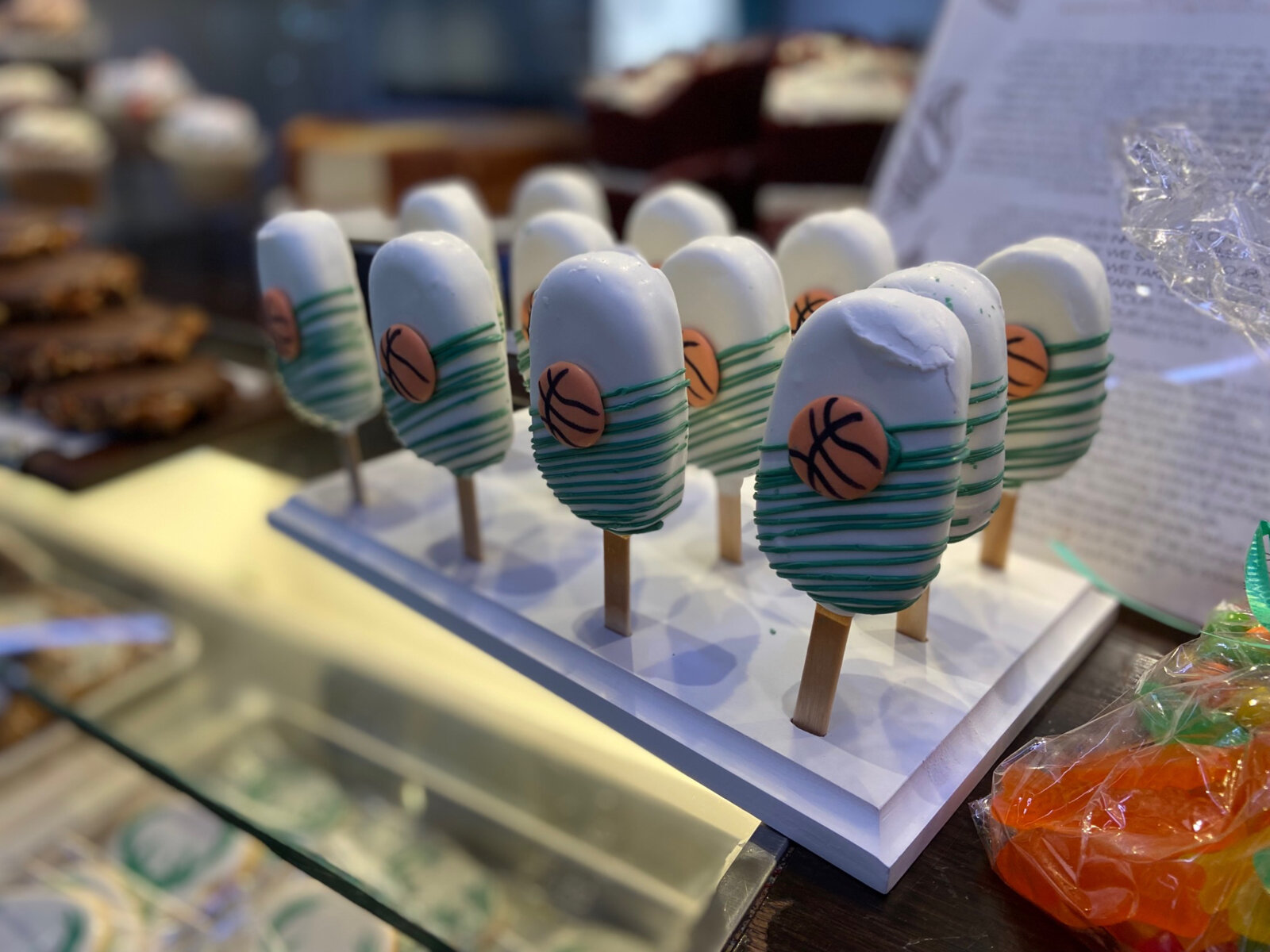 So that's all the slam dunks in the Fiserv Forum stands – but as for the slam dunks on the actual court, Giannis and company will make their Milwaukee home debut on Saturday night against the Houston Rockets after their season opener in Philly on Thursday. For more information on the Bucks' latest run at hoisting the Larry O'Brien Trophy again – from the lineup of giveaways and theme nights, to new jerseys, and tip-off week celebrations – click here.
And here's to the league fearing the deer for the next eight months!
As much as it is a gigantic cliché to say that one has always had a passion for film, Matt Mueller has always had a passion for film. Whether it was bringing in the latest movie reviews for his first grade show-and-tell or writing film reviews for the St. Norbert College Times as a high school student, Matt is way too obsessed with movies for his own good.
When he's not writing about the latest blockbuster or talking much too glowingly about "Piranha 3D," Matt can probably be found watching literally any sport (minus cricket) or working at - get this - a local movie theater. Or watching a movie. Yeah, he's probably watching a movie.