Back in 1999, Time Warner Cable was looking for new, larger digs and it was considering two spots: the former Gimbels building on Wisconsin Avenue and the hulking old red brick Commerce Street Power Plant, 1320 N. King Dr.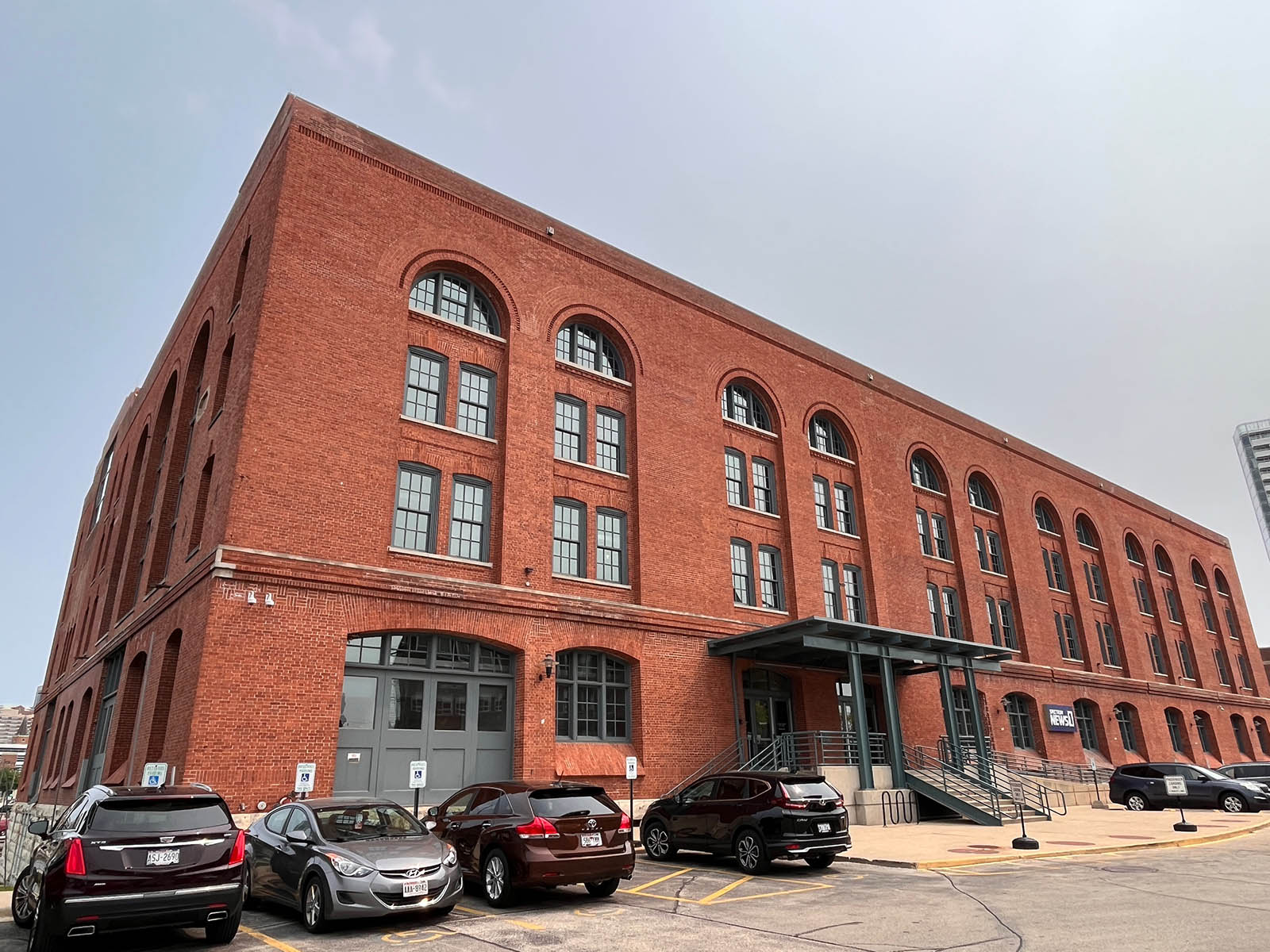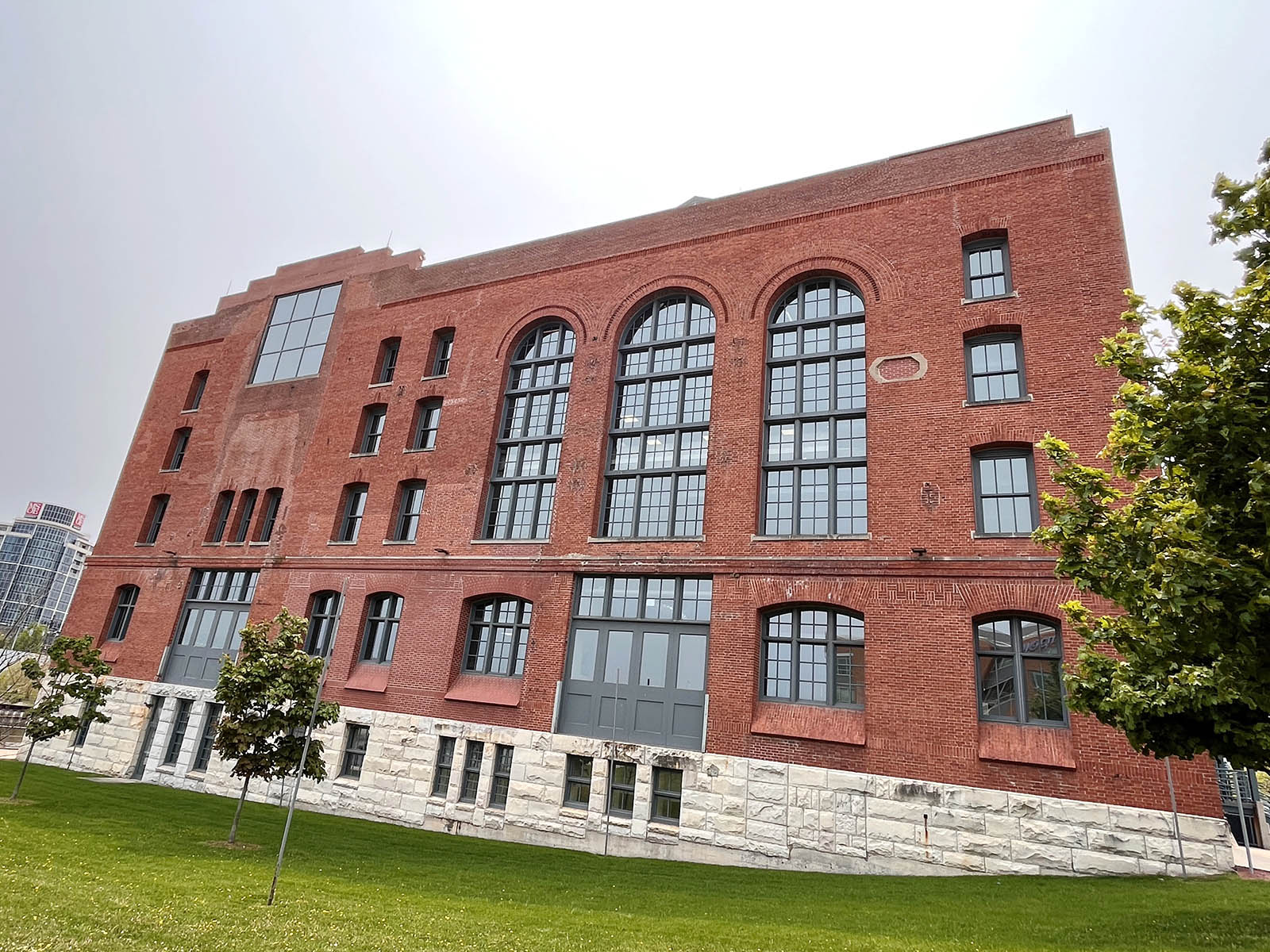 Perhaps against all odds, the company, since morphed into Charter Communications, selected the power plant, which was but a shell of a building, formerly home to power-generating equipment and coal, that had basically nothing in terms of floors and walls.
With the Gimbels building also redeveloped since that time, it's been a win/win for Milwaukee.
And, says Charter's Celeste Flynn, who has worked at the company since before it occupied the site, it's been a win for them, too.
"We've just seen the neighborhood grow so much and change," she says. "But we always knew that we wanted to stay in the area, and I'm really happy that we did.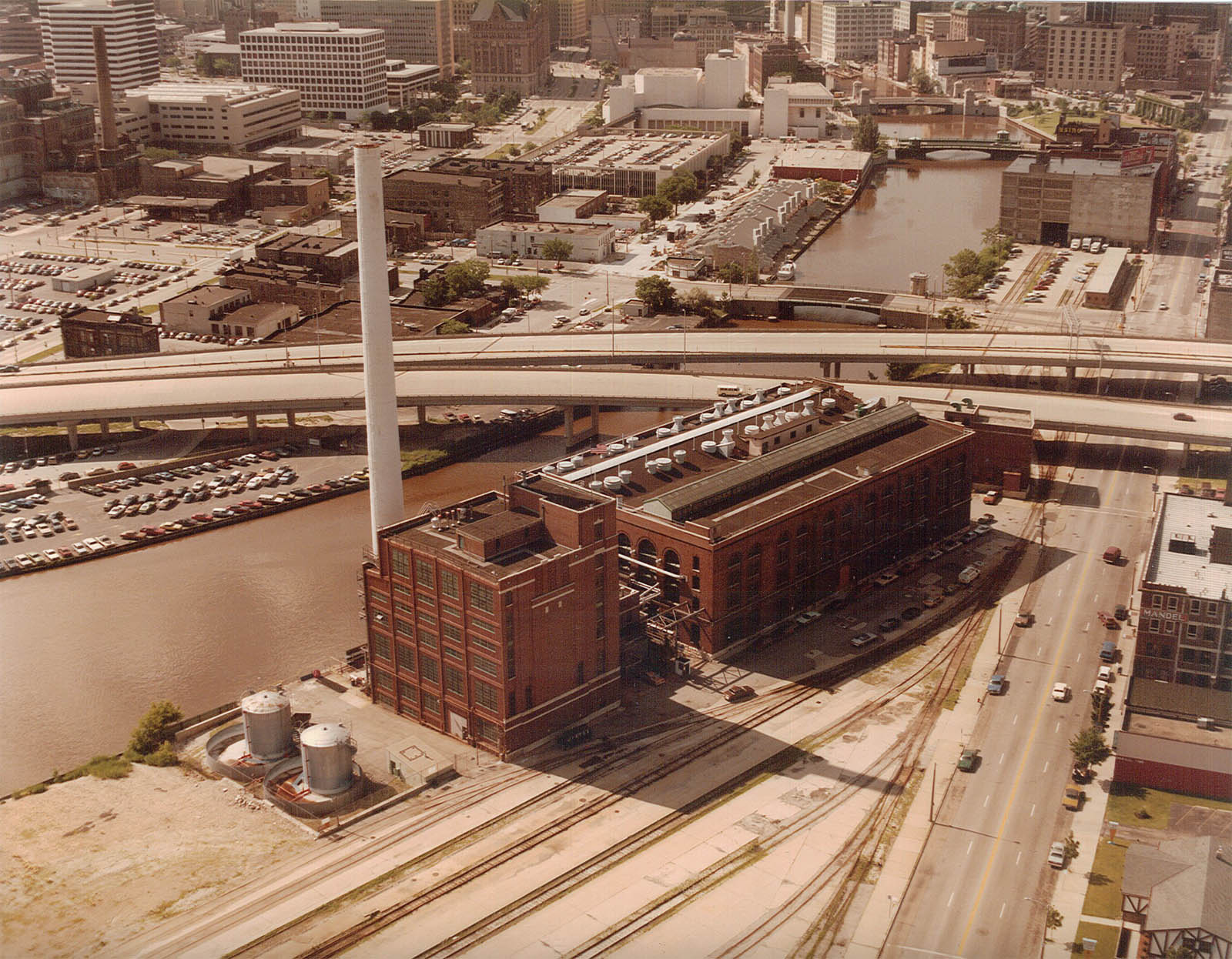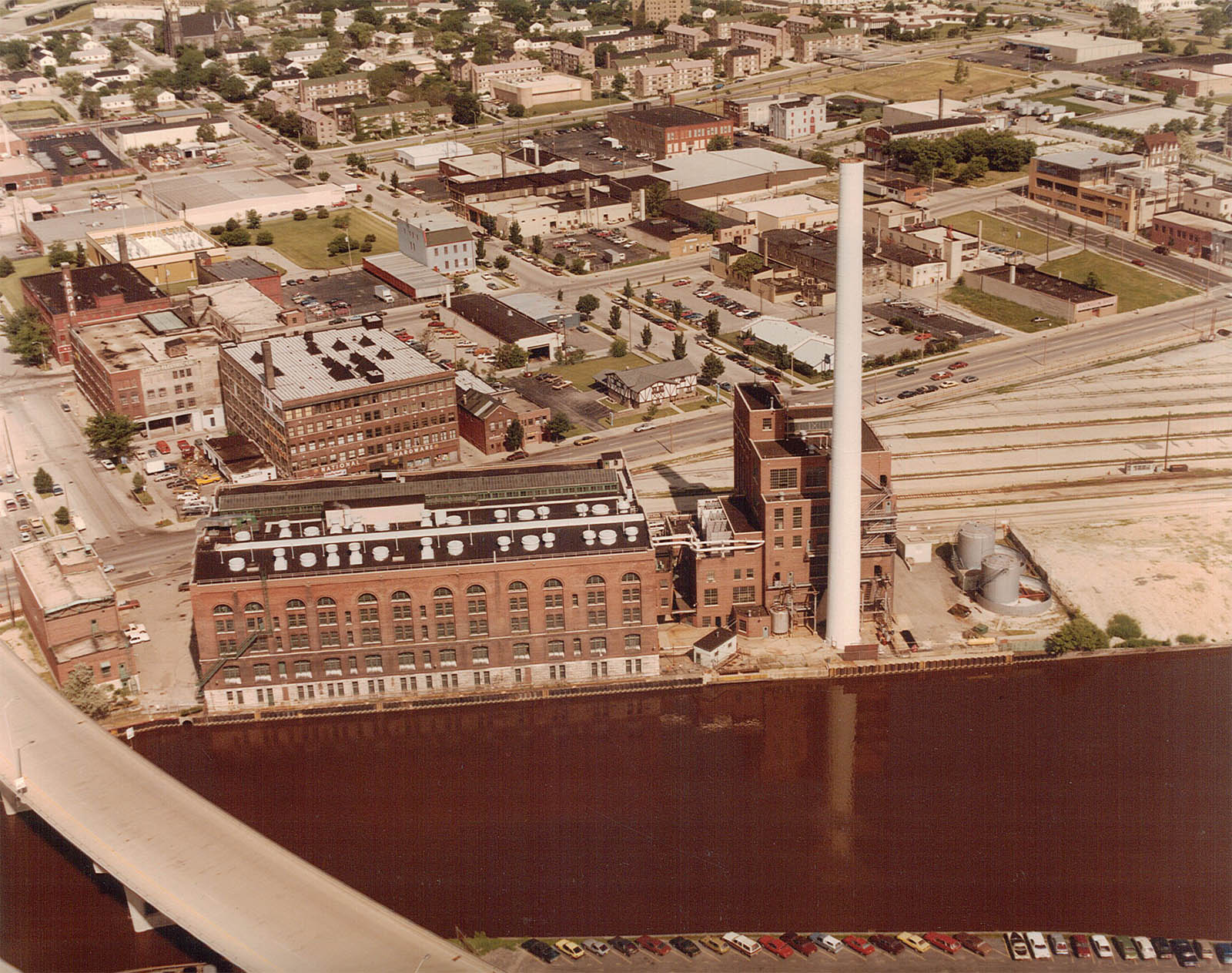 "Honestly, you couldn't find a better space for us right now because there's just so much going on. It's a great location. When the Bucks won the championship (in 2021). We had front row seats to the parade!"
You may be wondering why the complex – which had three buildings before a seven-story boiler house to the north, built in 1941, was torn down – was called the Commerce Street Power Plant, when it is not located on Commerce Street.
That's because it was on that street when it was constructed. Commerce Street, which now ends at the north end of the Schlitz Park riverside parking lot on Pleasant Street, used to actually continue south along the river to Knapp Street.
The so-called Beerline rail tracks also followed the street south, and actually extended a bit further, as far south as Highland Avenue.
(Another company built a power plant – now home to Lakefront Brewery – further along Commerce Street.)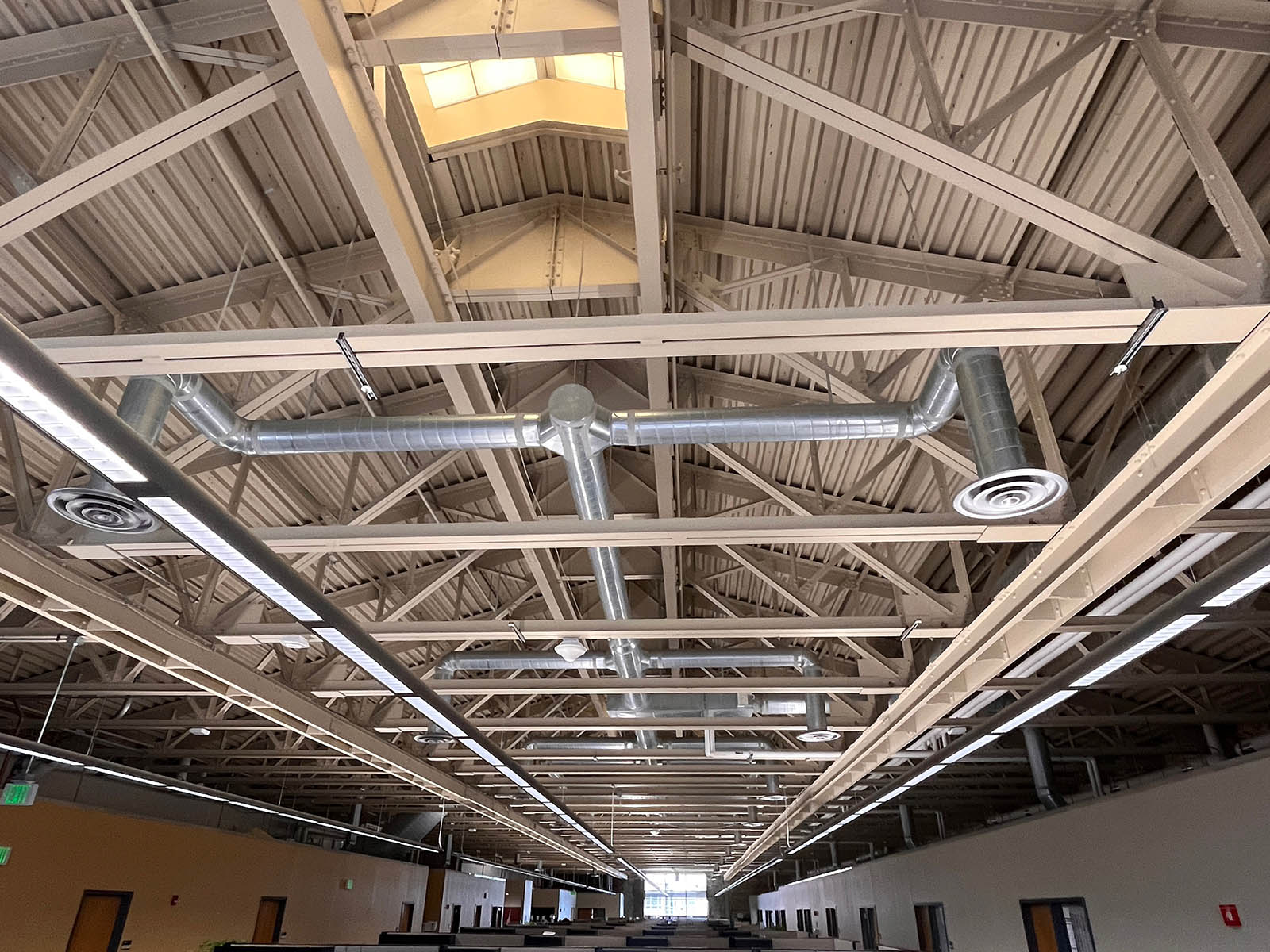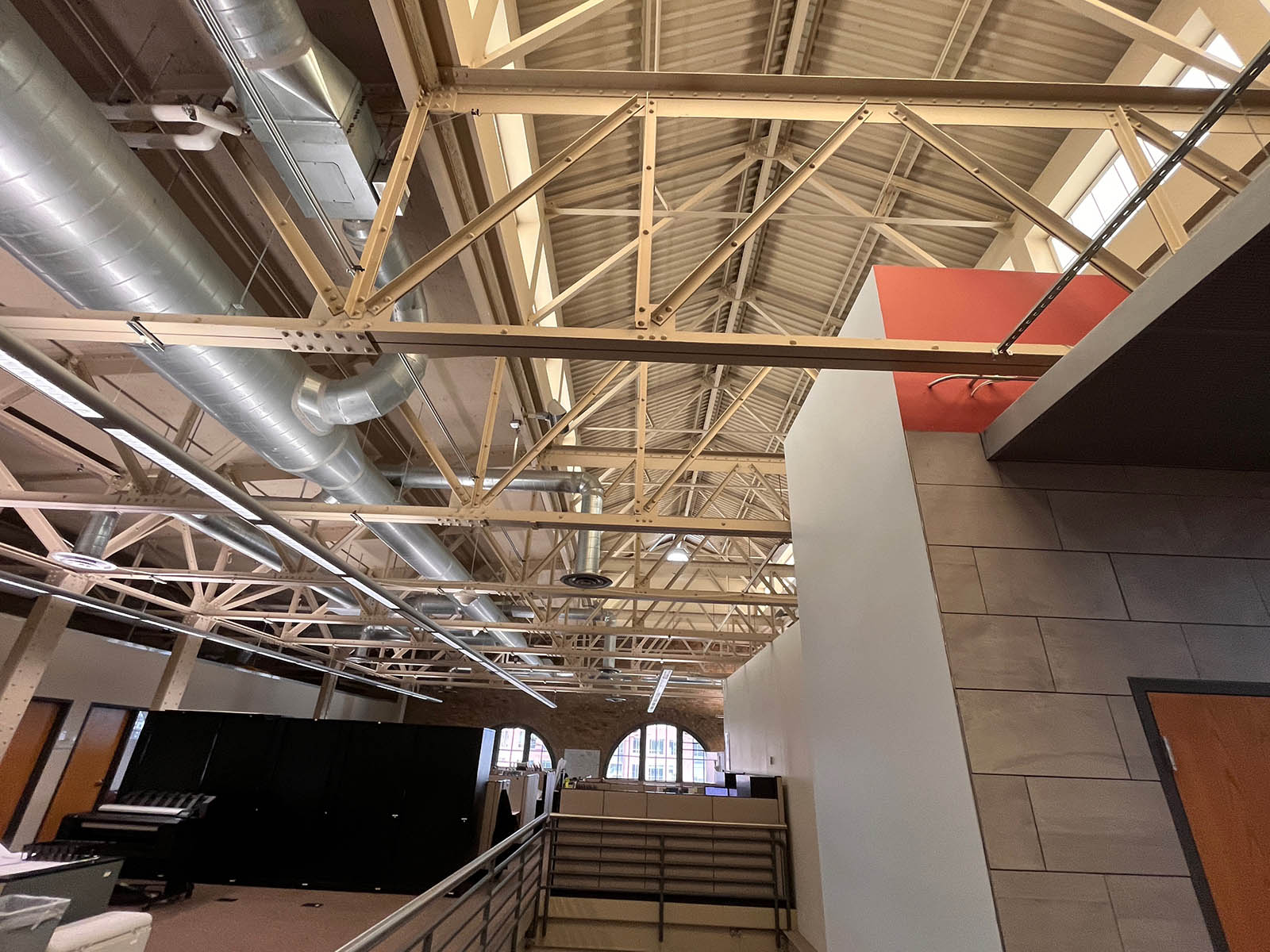 The current two-building complex – which is on the National Register of Historic Places – dates to 1903, when the earliest part of it was constructed on the site of the smaller Badger Illuminating Company's coal-burning dynamo facility.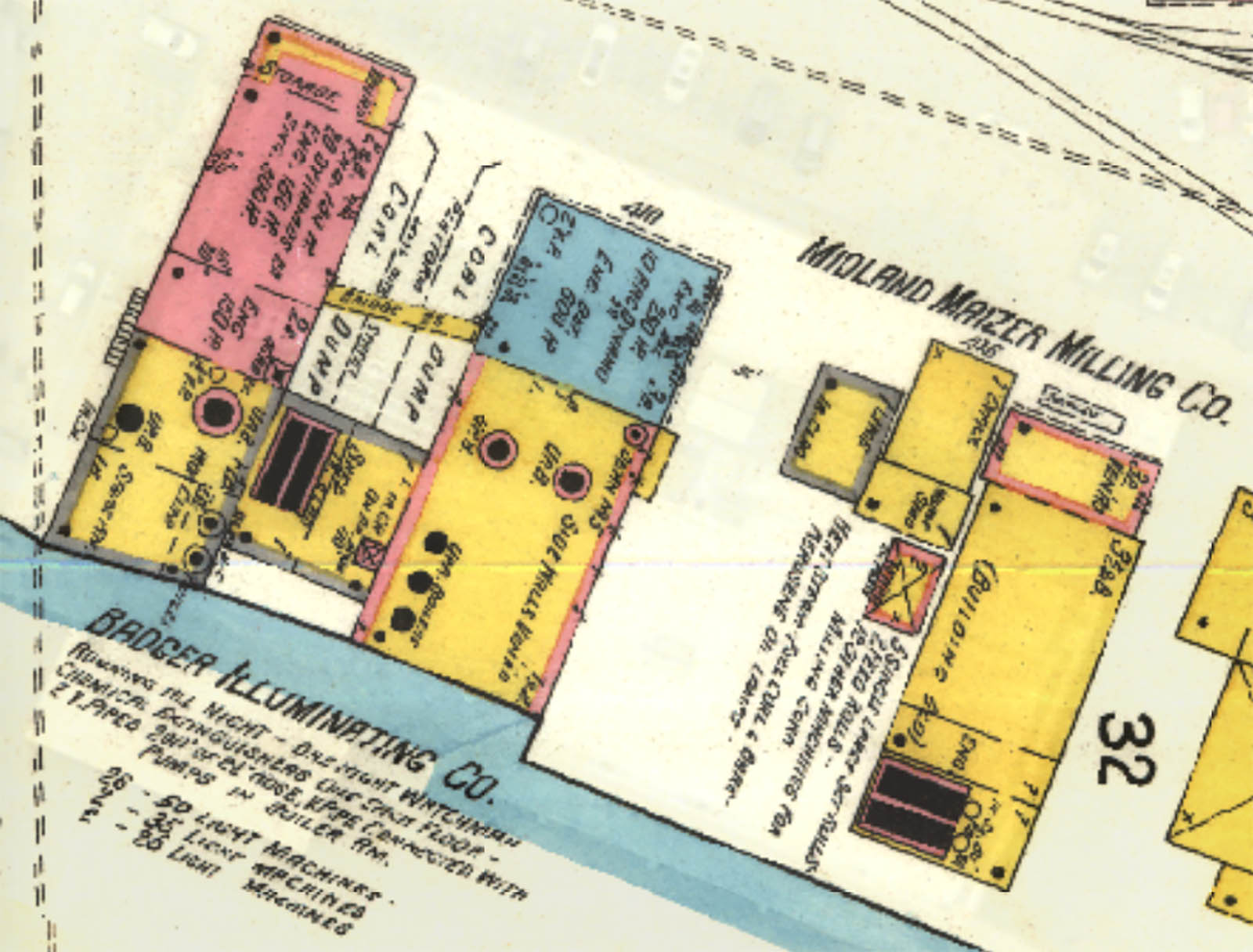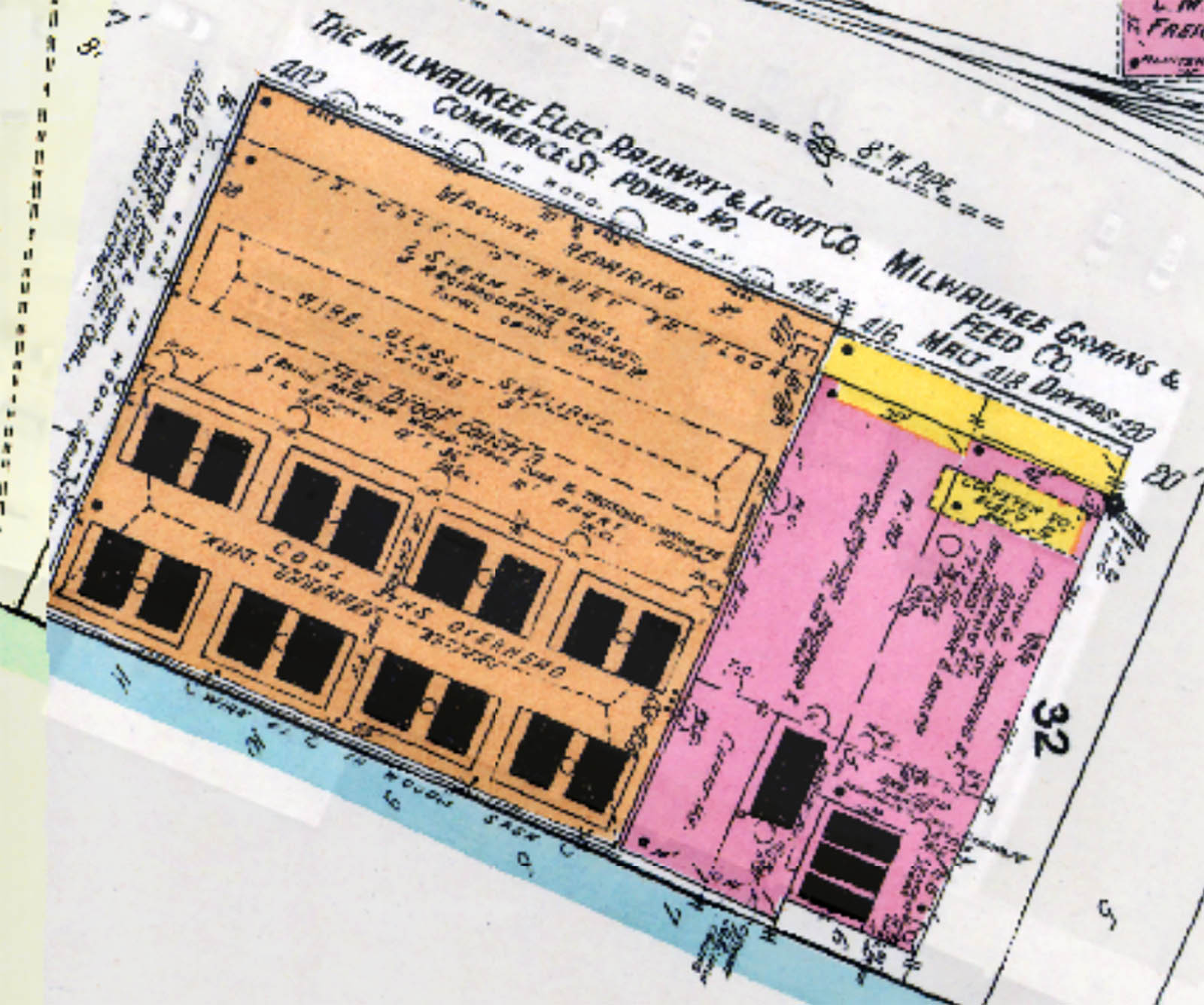 Badger was the first company to provide street lighting in the city and it opened this power-generation station in a former flour mill in 1886, three years before it was snatched up by the Edison Electric Company.
However, that facility was only capable of powering arc lights and quickly became obsolete as electricity was increasing required for incandescent lights and electrified railways, like the city streetcars operated by The Milwaukee Electric Rail & Light Company that succeeded Edison.
Thus, was the new plant – designed by architect Herman Esser, who was also responsible for the Public Service Building – begun in 1903 on the corner of Commece and Knapp, with identical additions to the north in 1905 and 1911, creating a massive increase in generating capacity.
And by about 1907, alternating current had become dominant – forcing DC plants like the Oneida Street Power Plants to pivot. By 1906, the Commerce Street facility was already running a quartet of 1,500-kilowatt AC generators alongside its four 2,000-kilowatt DC generators, which were later replaced.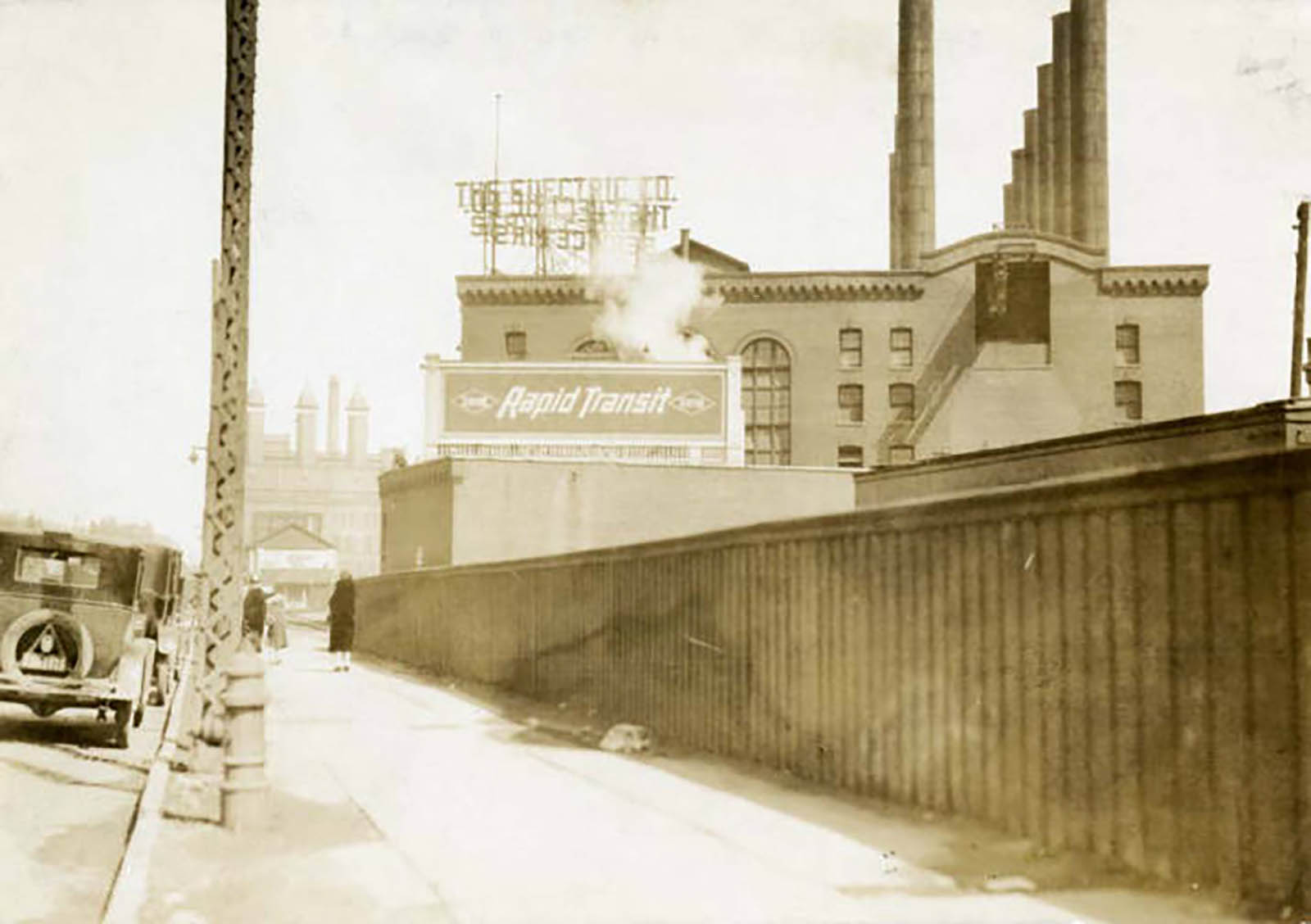 Plus, Commerce Street was on the cutting edge of another new technology, using steam turbines to run its generators, which were stronger and more efficient than the earlier steam piston motors. This allowed the cost of energy to fall.
The Commerce Street plant was well-planned for growth and its thoughtful expansion allowed it to be set up as a series of power-generating plants that could be operated independently.
One national trade journal noted in the plant's early days that it, "consists practically of eight separate plants installed in one building. ... It was thought best to provide no means of connection between them and thereby reduce the dependence of one-half of the station upon the other half ... so that they may be disconnected for repair without affecting the operation of the plant."
The expansion led to a need for more space for controls and so the first part of the switch house, which is currently the building nestled right up to the Knapp Street sidewalk, was erected in 1911.
Even still, it was quickly unable to meet demand.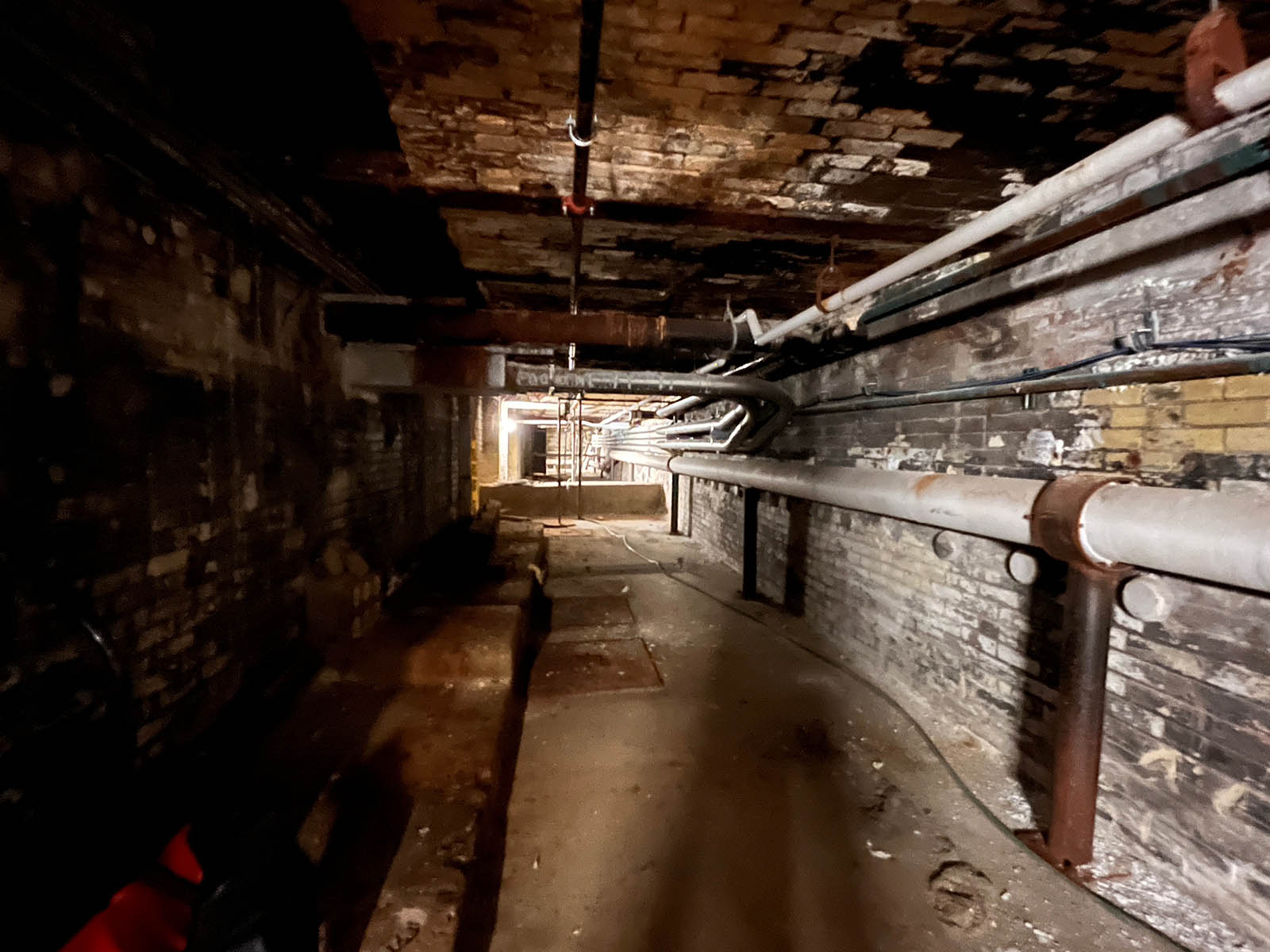 In 1912, it could generate 62,000 kilowatts, which was 15 times more than the entire generating capacity of the company just 16 years earlier. But by 1920, with the expansion of streetcars and other electricity use, the plant's equipment was overloaded by a whopping 50 percent. This led to the construction of the Lakeside Power Plant on the South Shore, which has since been razed.
Commerce Street still generated electricity and city steam for downtown buildings, even when another facility was built in Port Washington (which was, along with Lakeside, too distant to serve the steam needs downtown).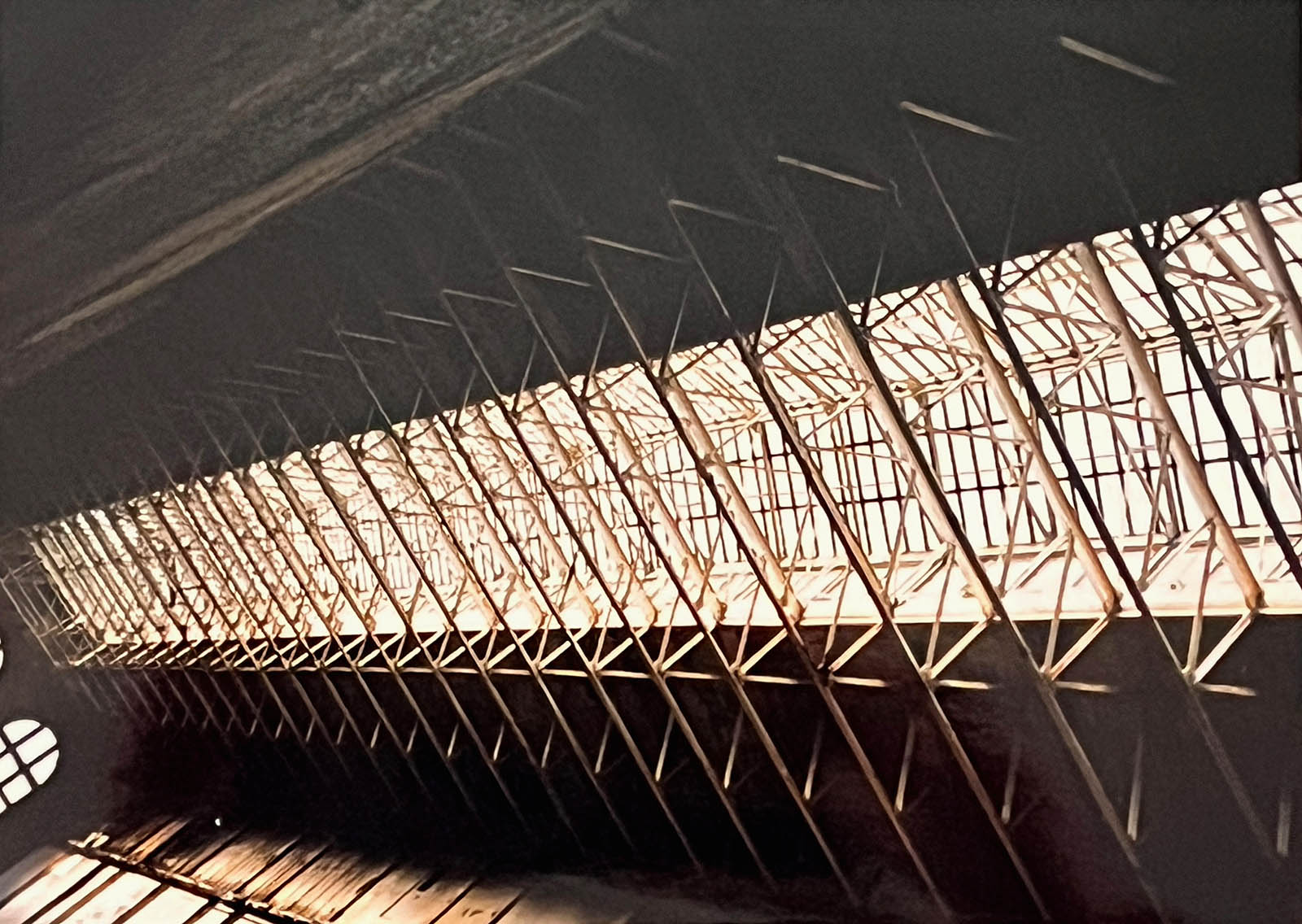 In 1941, the company – called Wisconsin Electric Power Company since 1936 – expanded Commerce Street, adding to the switch house and building a new boiler house. It also replaced outdated equipment, boosting capacity by 25,000 kilowatts.
Over time, however, changes in the overall system led to a diminishing of the importance of Commerce Street. And when, in 1969, the Valley Power Plant – which was designed from the start to generate both steam and electricity – came online, Commerce Street was put on standby.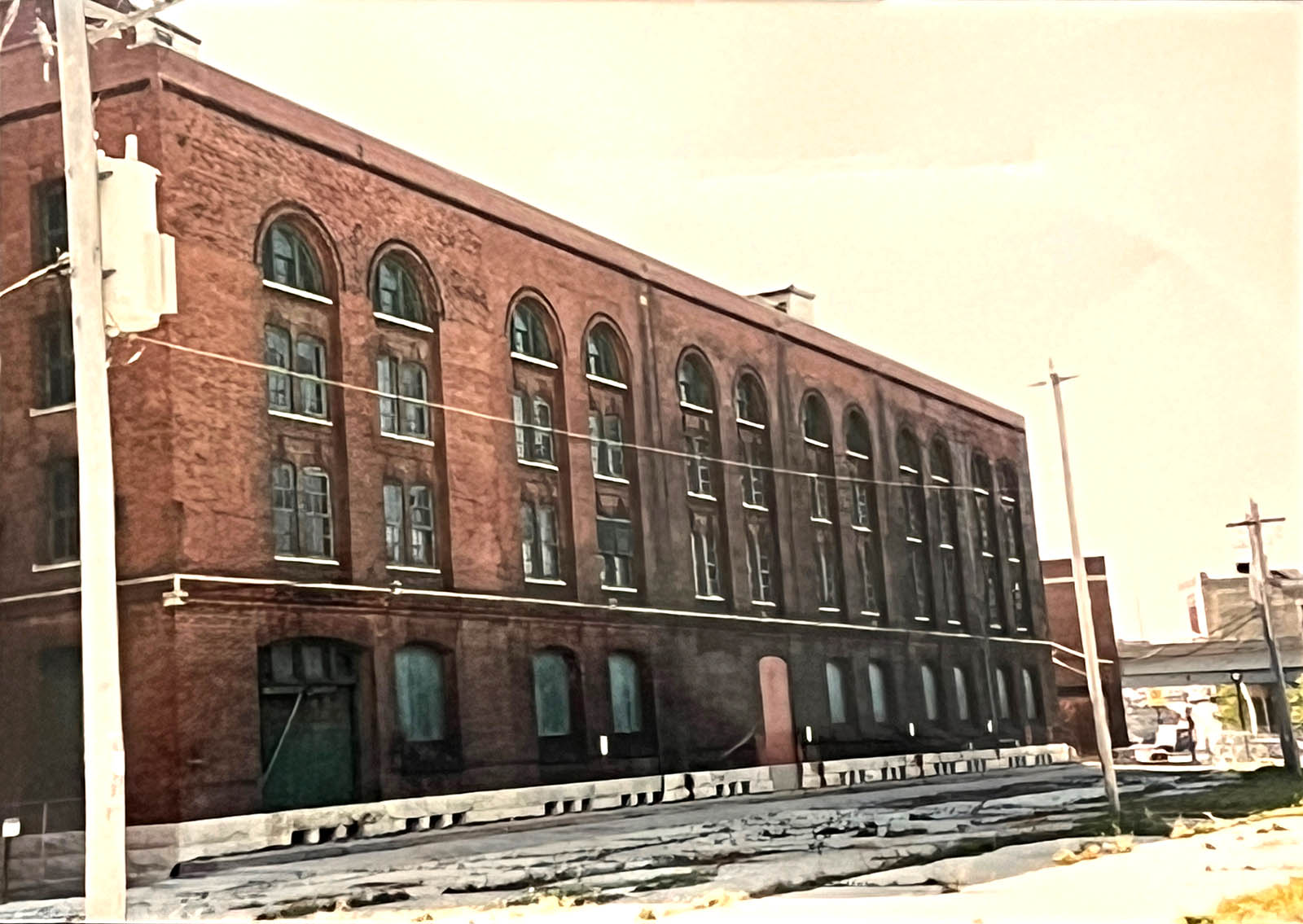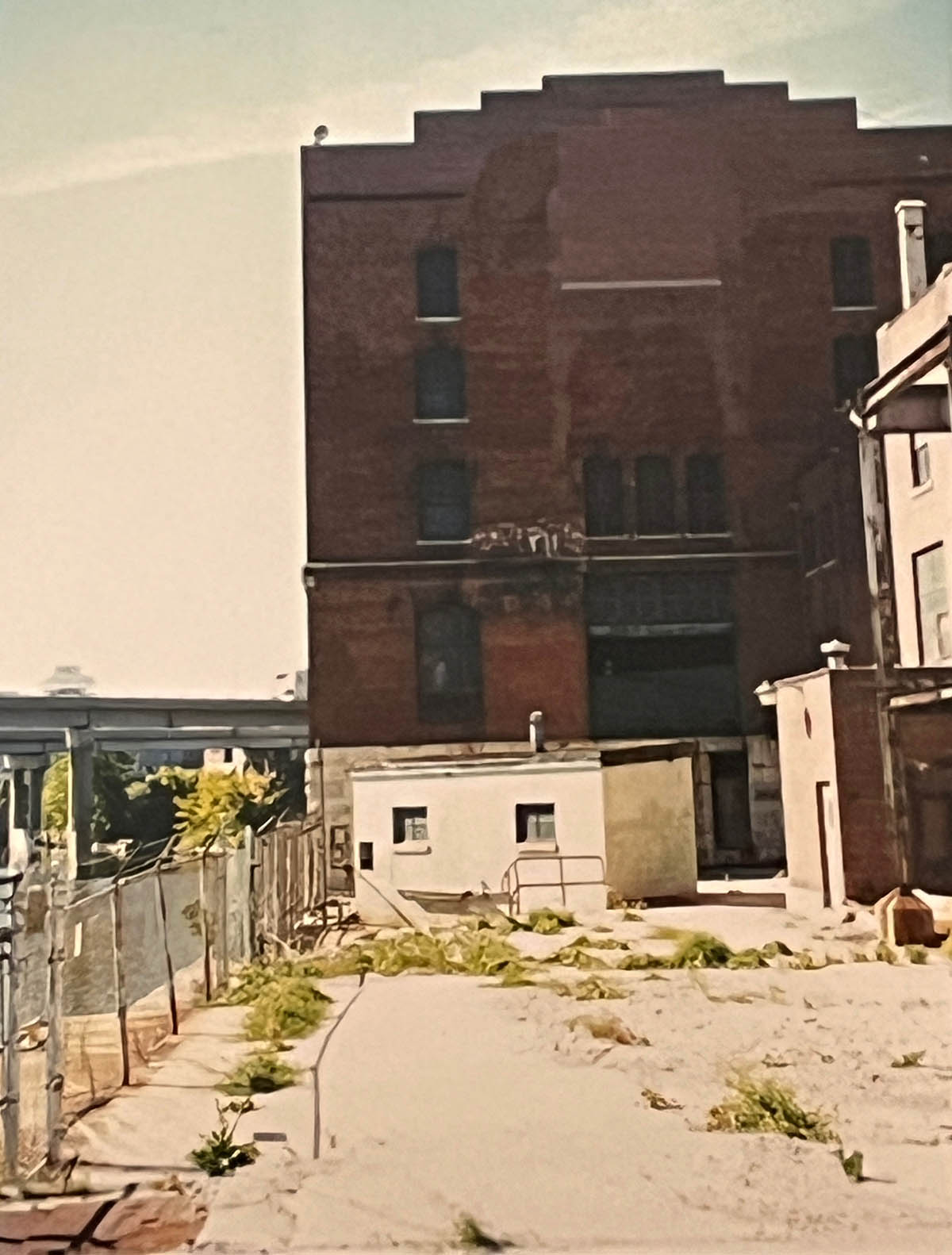 In 1988, it was closed permanently.
As the nomination report for its inclusion on the National Register notes, "The availability of affordable and abundant electrical power made possible by the Commerce Street Power Plant profoundly impacted the development of Milwaukee."
When the plant opened, it help spark the rapid adoption and growth of electricity usage here.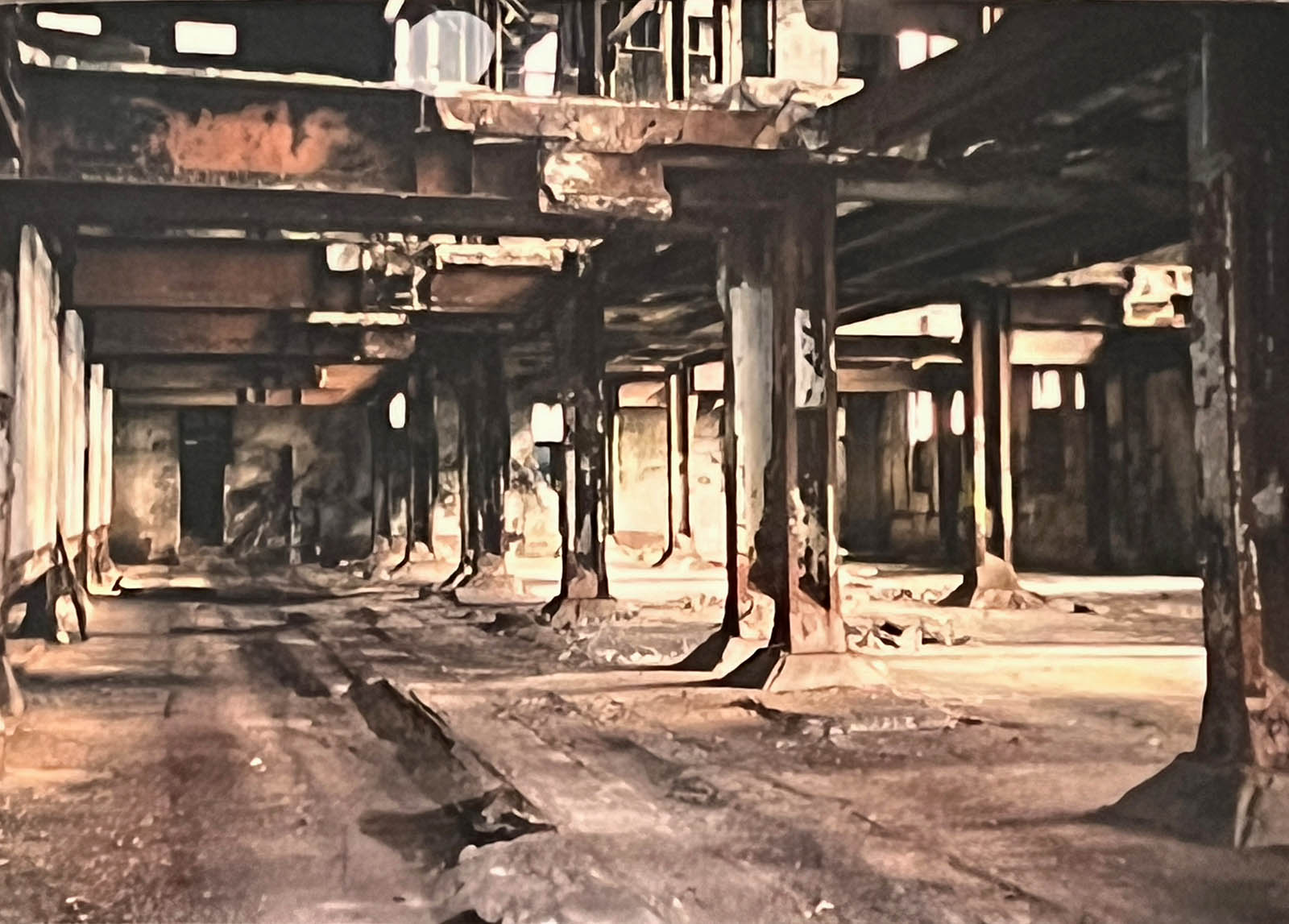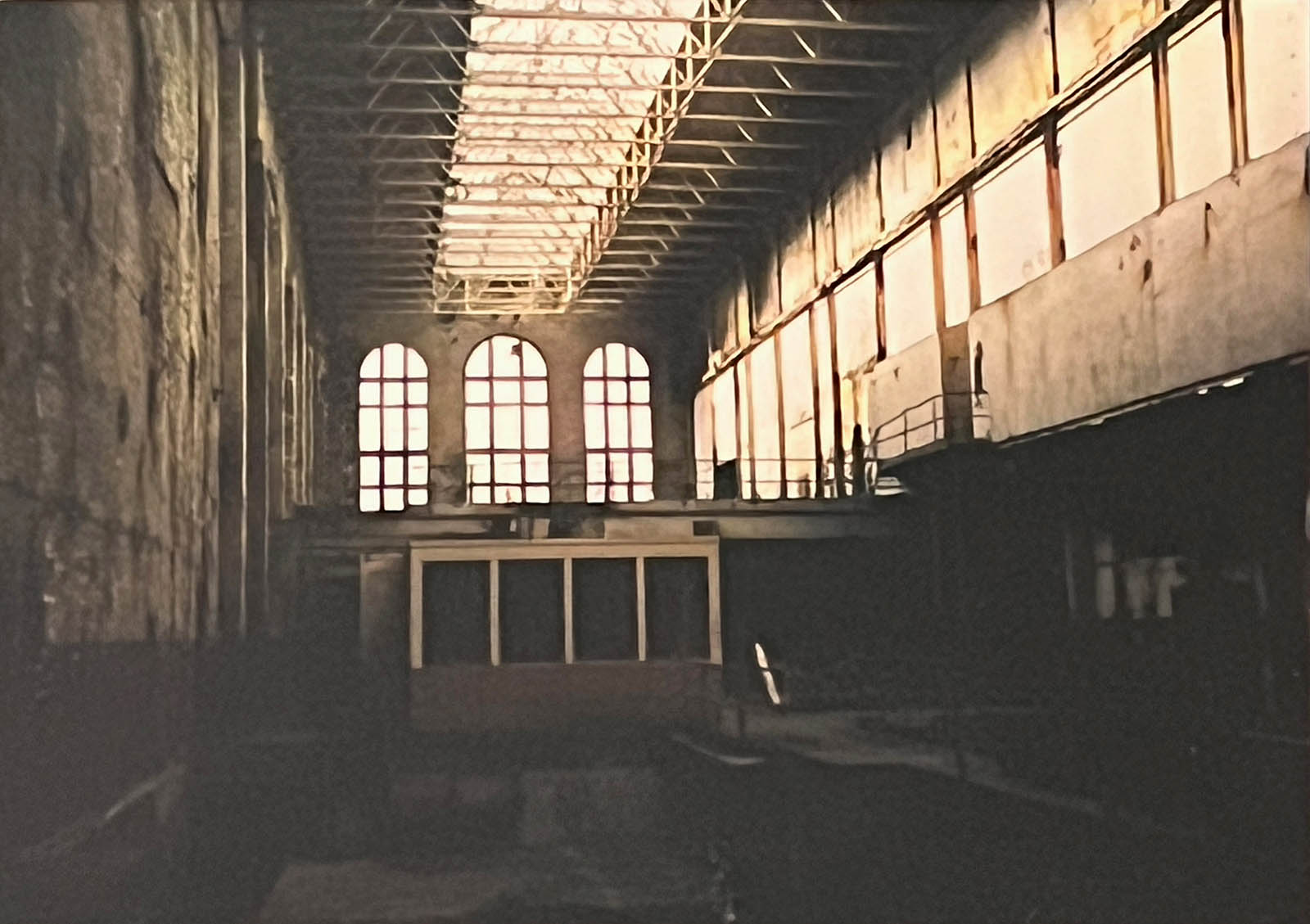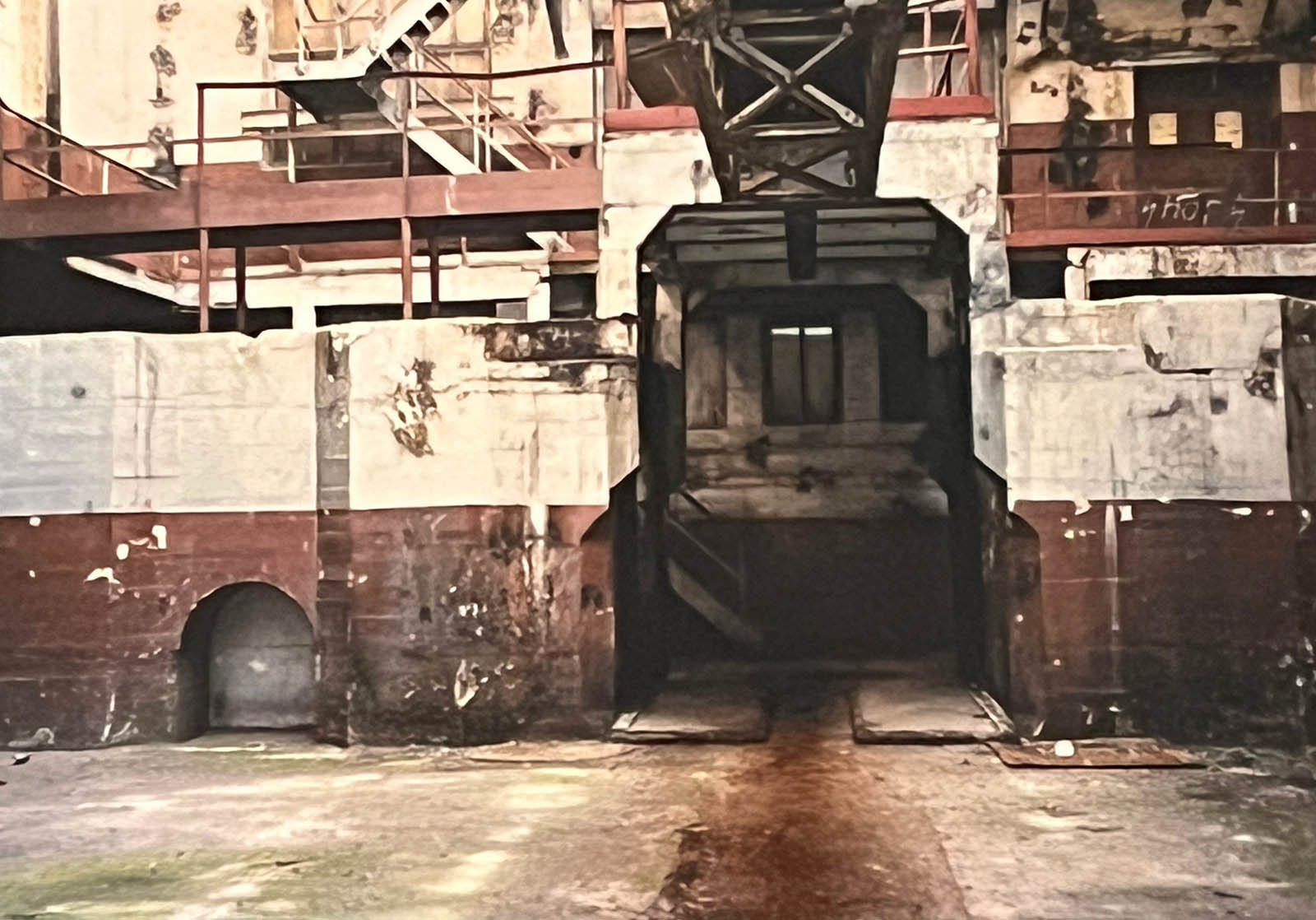 "Between 1909 and 1919 the number of TMER&L power customers in all sectors increased by over 600 percent, and the amount of power consumed by TMER&L customers doubled approximately every three years," the nomination noted.
"The Commerce Street Power Plant also played a significant role in another factor in Milwaukee's commercial growth."
After it closed, the equipment was removed, leaving the building empty for about a decade.
But, fortunately, the shuttered plant wasn't demolished. Instead, it was purchased and then renovated for its new tenant, which is now called Charter Communications.
That company, then called Time Warner Cable, had its offices just up the street in Schlitz Park at the former Schlitz Brewing Company site.
"That's where Warner Cable began," Flynn explains. "And then Warner Cable became Time Warner Cable back in the day, and then we just continued to grow. I think when Warner Cable came, their only franchise was the City of Milwaukee. And then they acquired Viacom, which was the North and South Shore communities, and then they acquired Plymouth Cable, TCI.
"So it just continued to grow, and so did our employee base, and we were busting out of the building. They were trying to make offices wherever they could, and we needed a new space."
Flynn says the company was committed to remaining in the city.
"And really staying in the area because we felt like it was important for us to help revitalize this area. So they – I think it was Grunau at the time – really looked to find a place in downtown Milwaukee."
The answer was basically right next door, in the giant, empty – but beautiful and stately – former power plant next door, though one likely needed a bit of imagination to see the potential.
"When we first saw it," Flynn recalls, "there was nothing. There were no floors in the building. We did a groundbreaking with Mayor (John) Norquist at the time and we literally had to walk in the cold on platforms on the main floor to do a ceremony before construction started. I don't even know if they had power in this building.
"But it was really exciting because Gary Grunau – who had renovated the brewery into Schlitz Park – helped us realize what it could be."
What is is now is four floors that are perhaps surprisingly bright and airy for a former power plant. Charter moved into the building in 2001, and soon after, the Park East freeway spur that ran just across Knapp Street was demolished.
But there were – and remain – copious windows, including many broad arched windows on the top floor.
Plus there's a skylight running the length of the roof and because the fourth floor is, in part, open to the floor below, a lot of light gets in that way.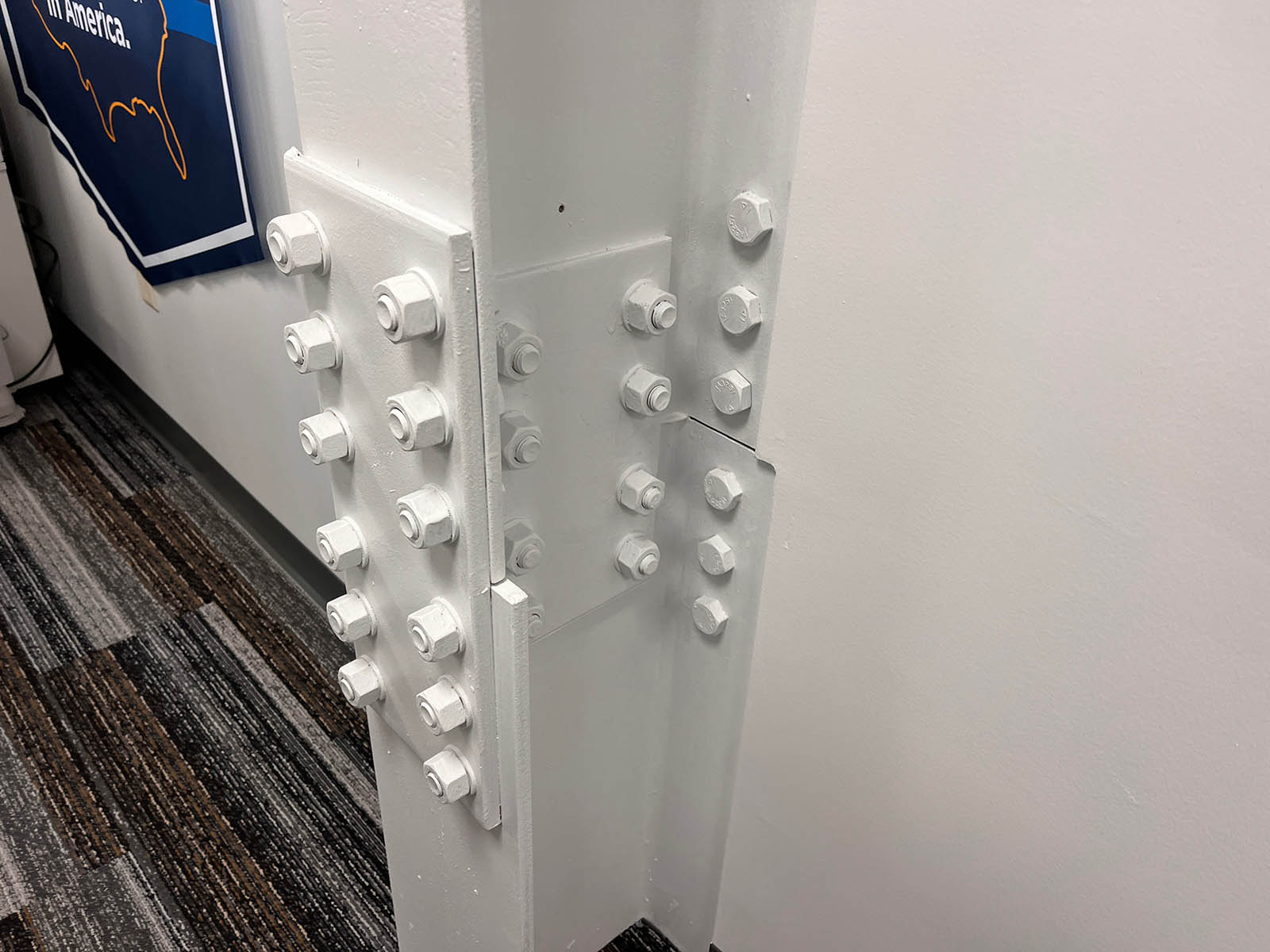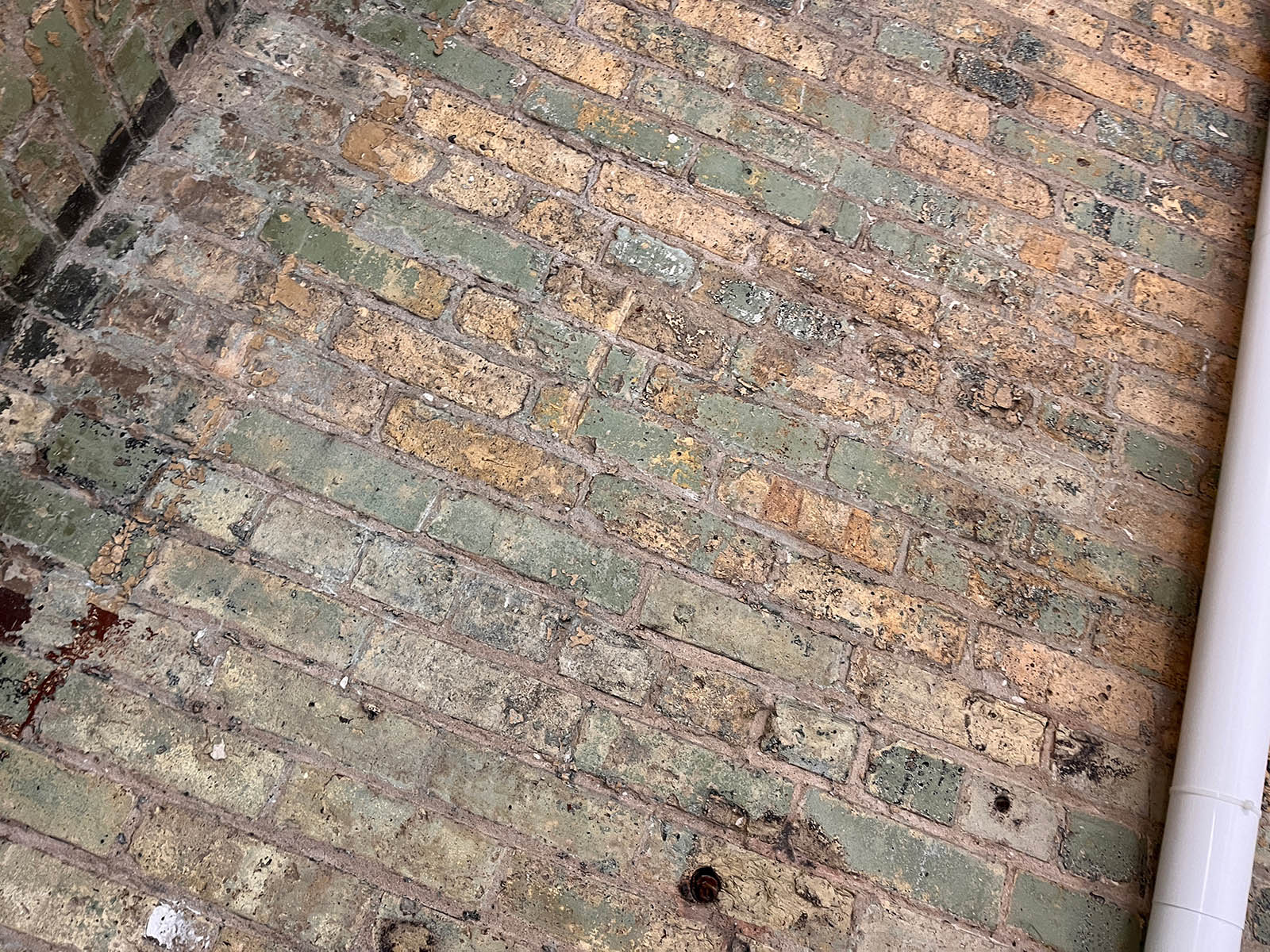 There are also exposed brick and hulking steel supports everywhere. Occasionally a girder with a giant steel plate and its numerous bolts juts from an interior wall to remind us all of the building's original use.
"We tried to keep as much of the integrity of the building as possible," says Flynn. "So there are a lot of thoughtful things that we love."
In addition to administrative and sales offices, the building also houses a call center for the company's Spectrum internet and cable TV business. There's also the studios and offices of Spectrum News 1.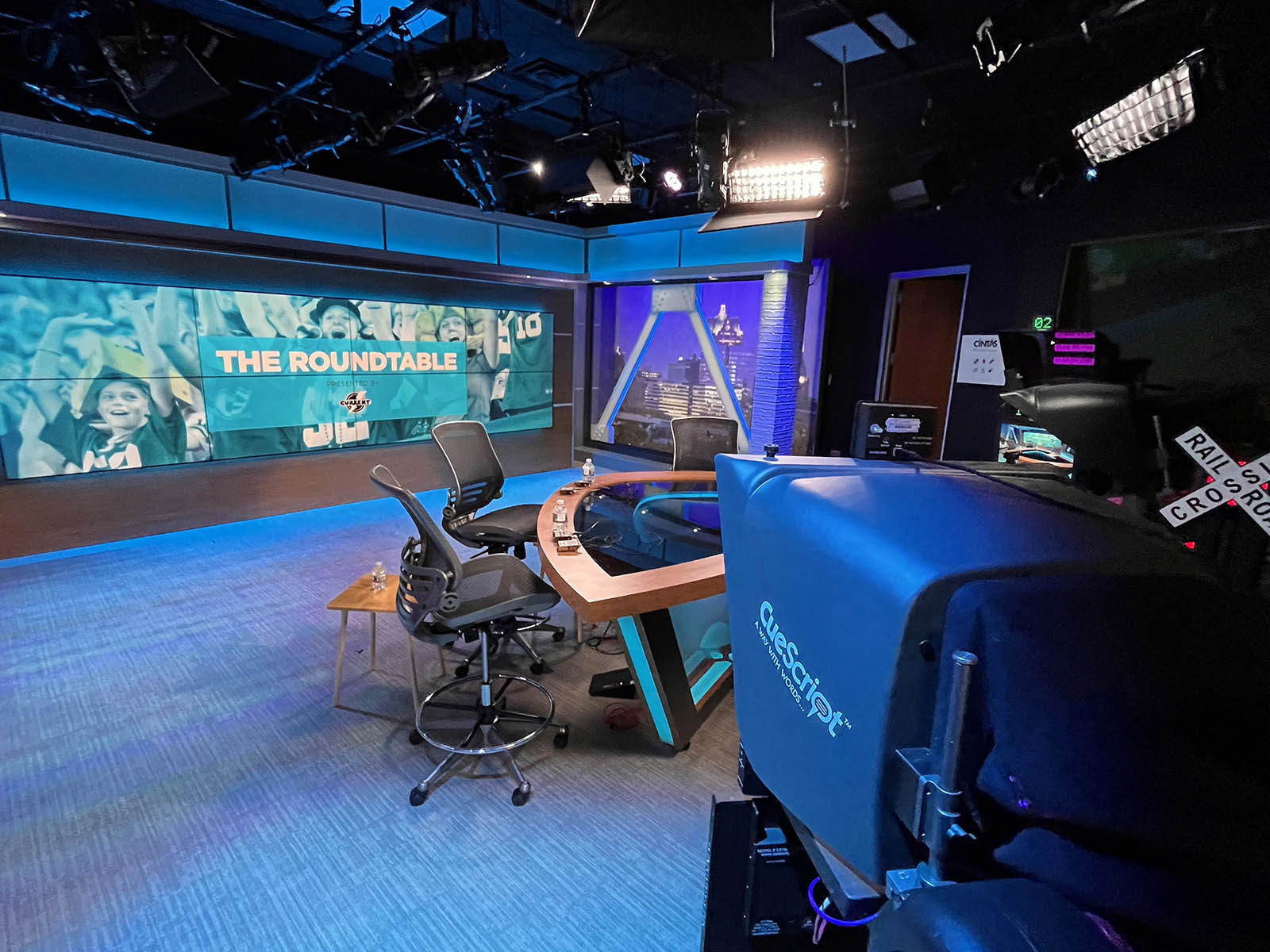 There's also plenty of room for more employees.
"We have room to grow here," says Charter's Senior Manager of Communications, Jay Saunders, who is relatively new to the company.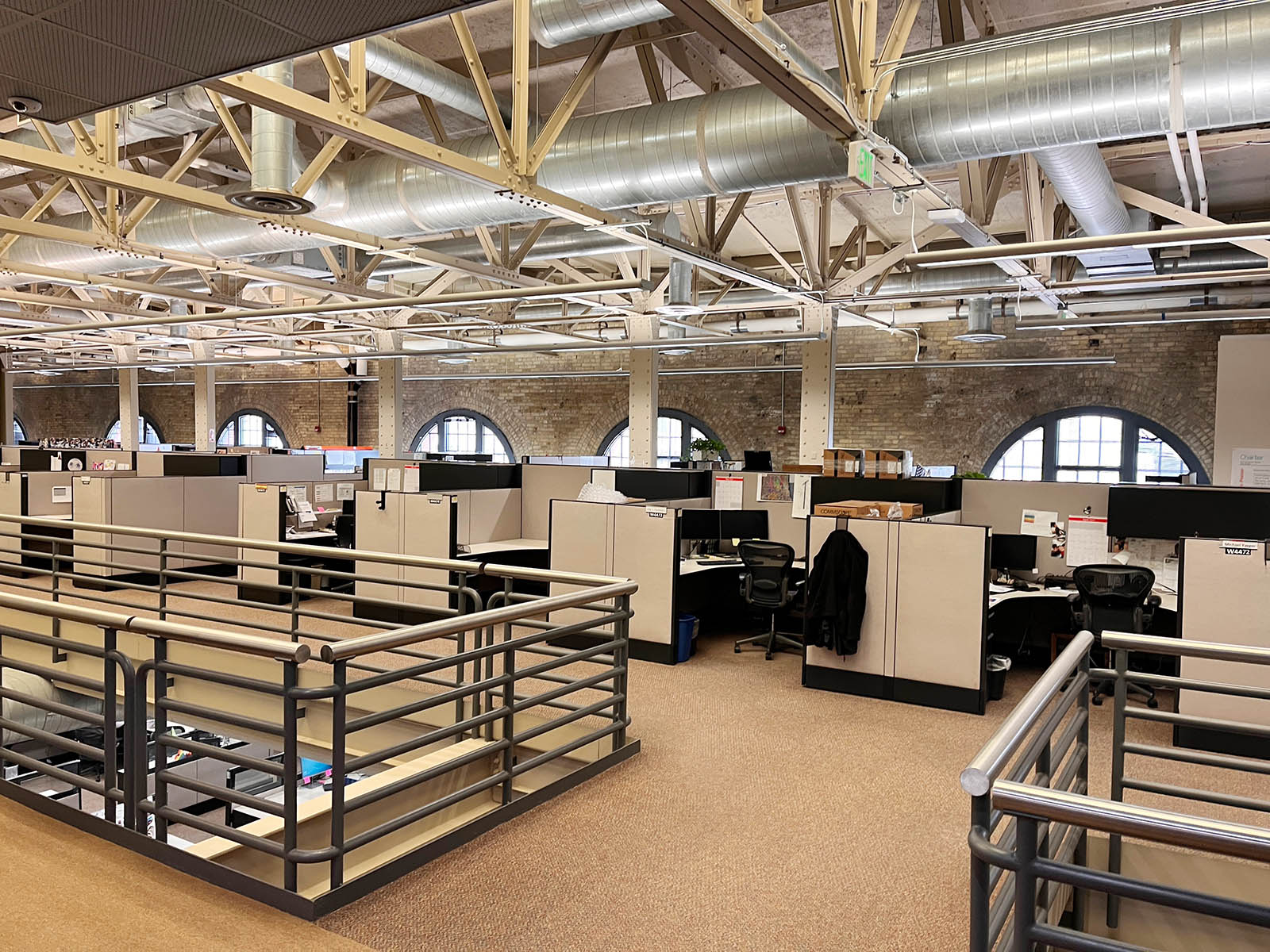 "And there are so many opportunities here and a lot of career progression here. As I've gone around the various sites and call centers in various parts of the state I've actually met people that have started almost from the ground up and are now supervisors, managers.
"I think the building and its location really adds something to the work experience here, too."
Charter's Director of Workplace and Facilities Management Michelle Hagen agrees.
"The history of this building is quite nice," she says, and she oughta know. She oversees 450 sites in five states for Charter.
"I'm on video conference calls and have cream city brick in my office and everybody's like, 'Is that just a fake background?' No, that's my office!"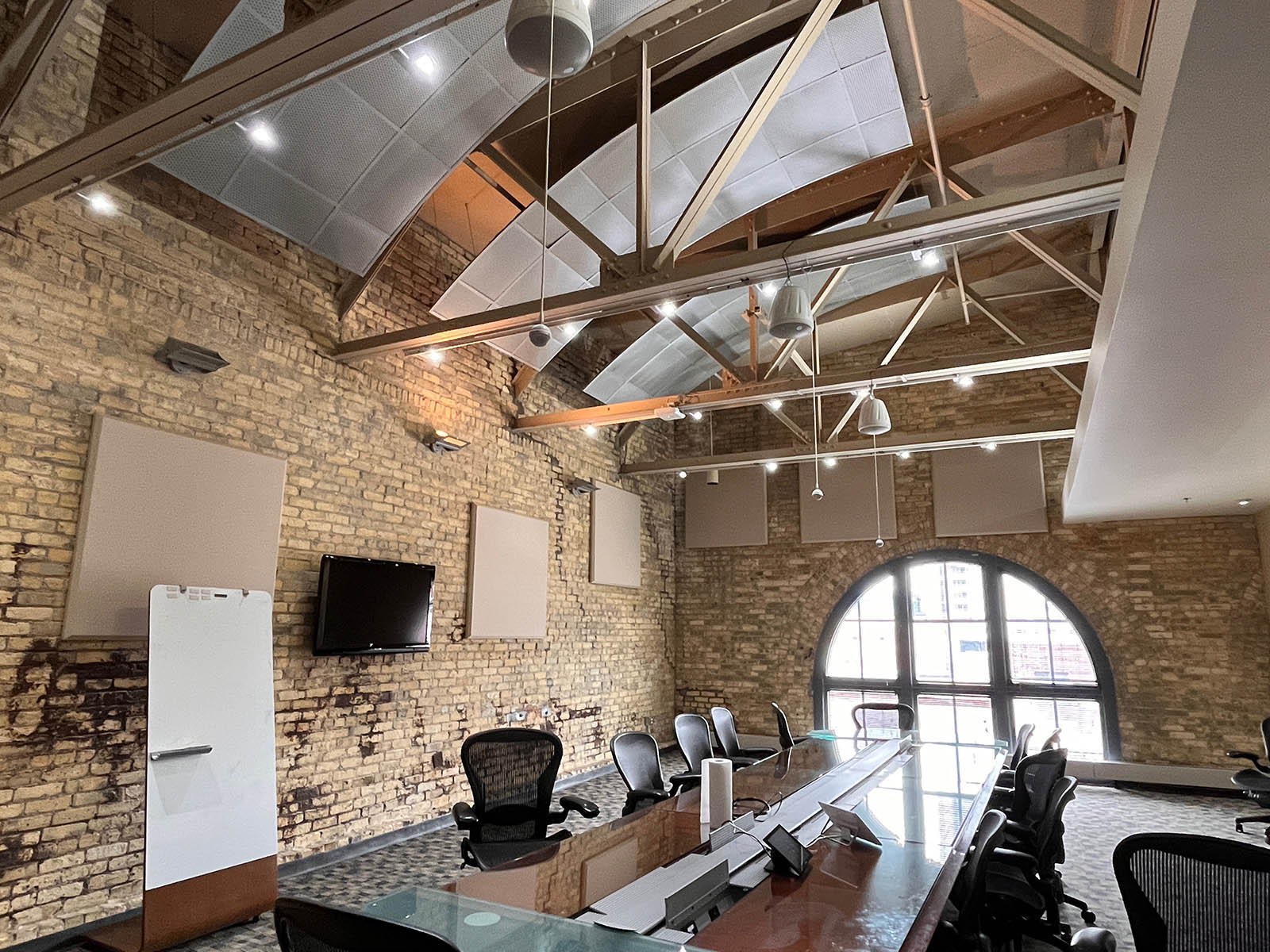 Many of the fourth floor offices are blessed with those beautiful arched windows you can see from outside.
On the exterior of the building, at the main entrance, is a plaque commemorating the people who worked in the Commerce Street Power Plant during its more than 80 years of operation.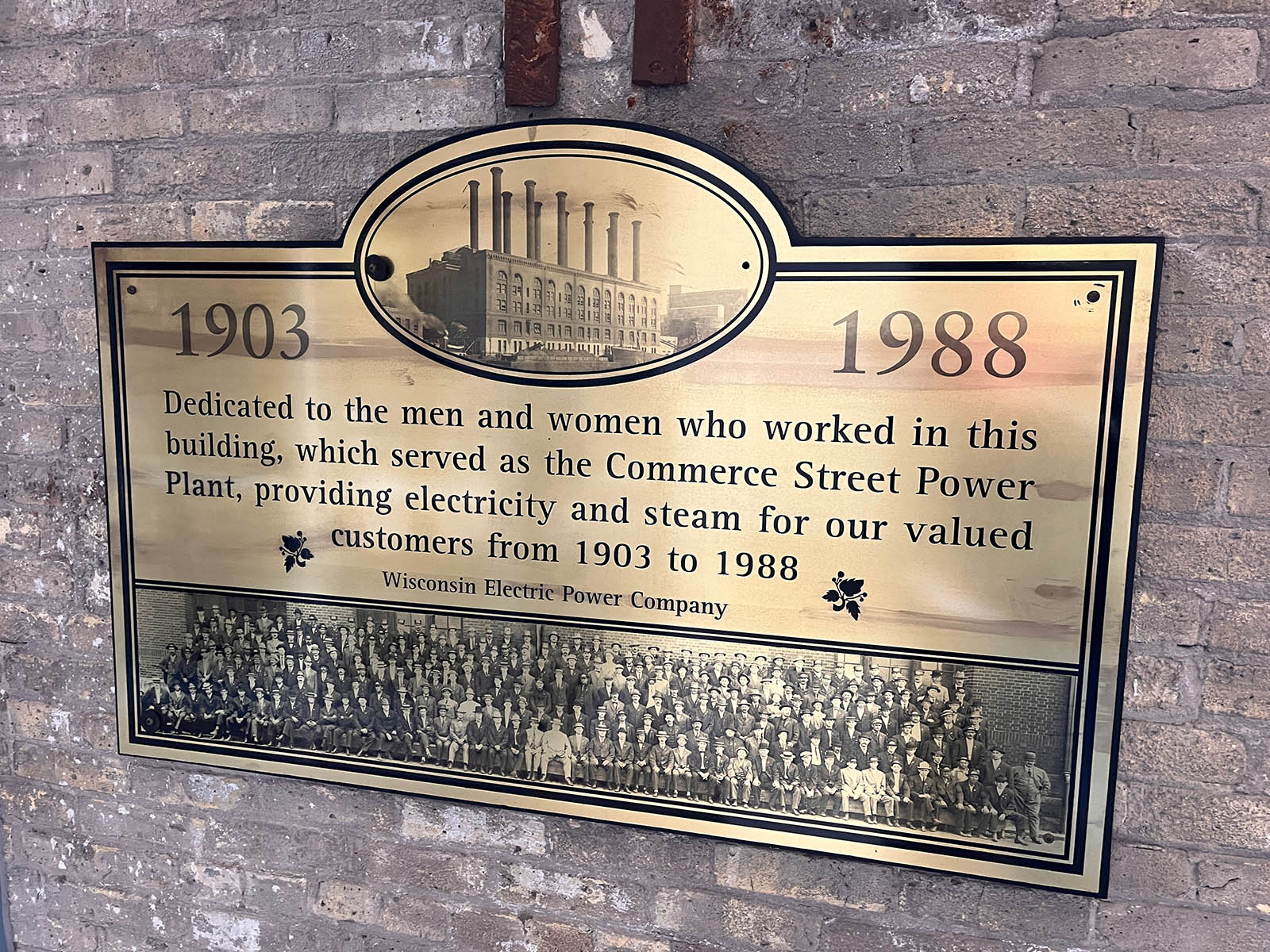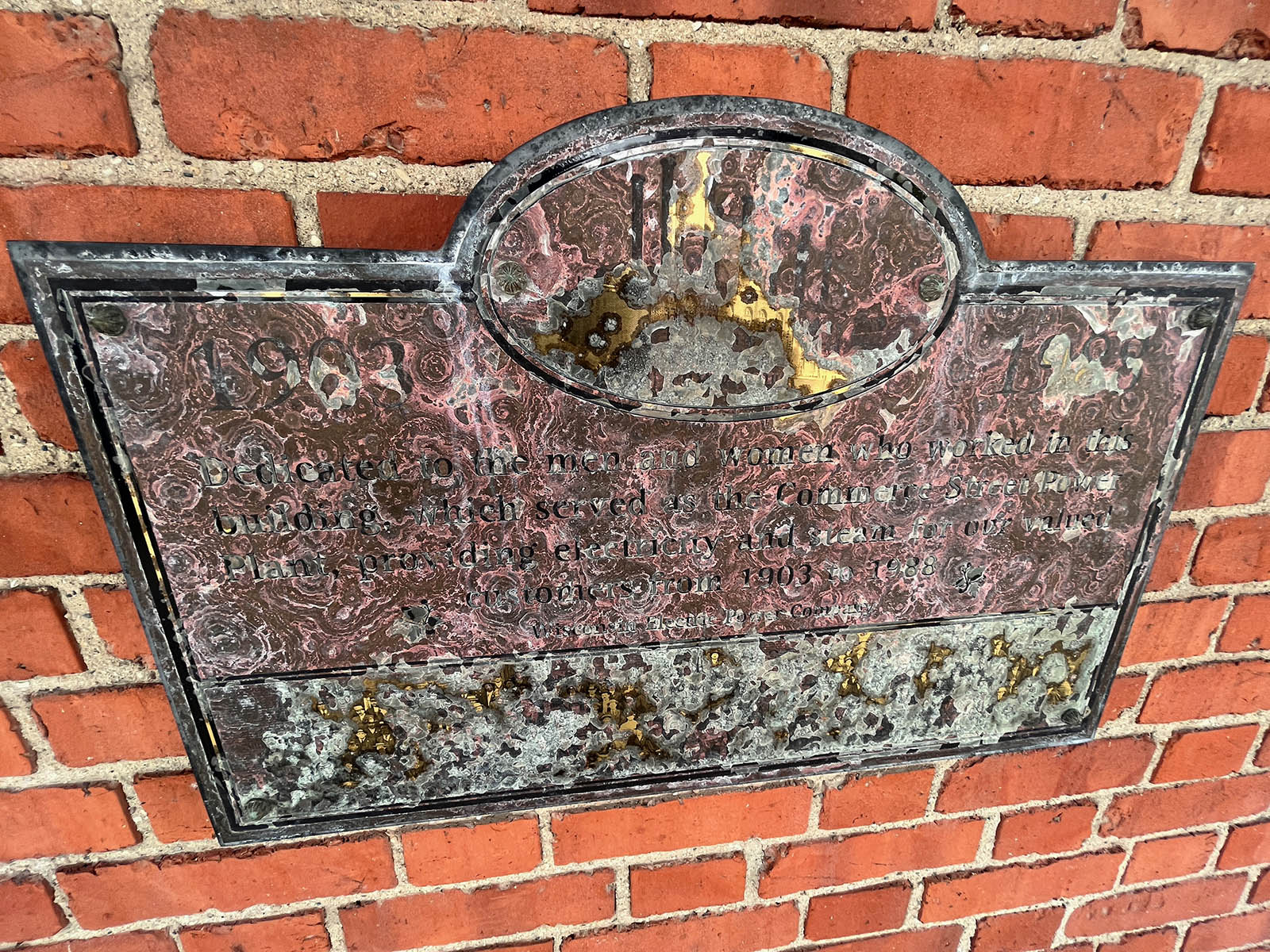 Another such plaque, this one woefully faded, is located just inside the entrance, too.
The old switch building next door is inaccessible, used only for storage now.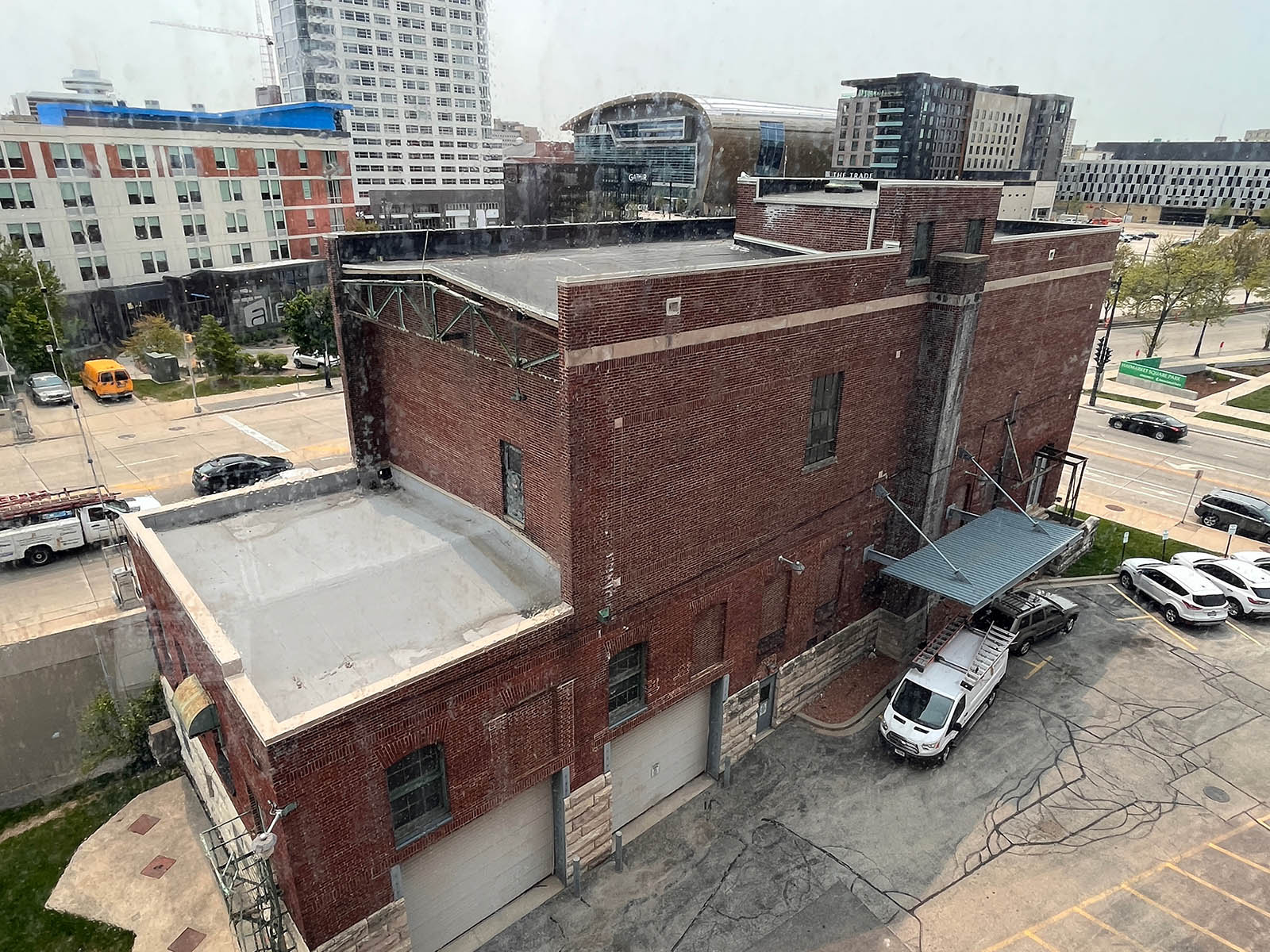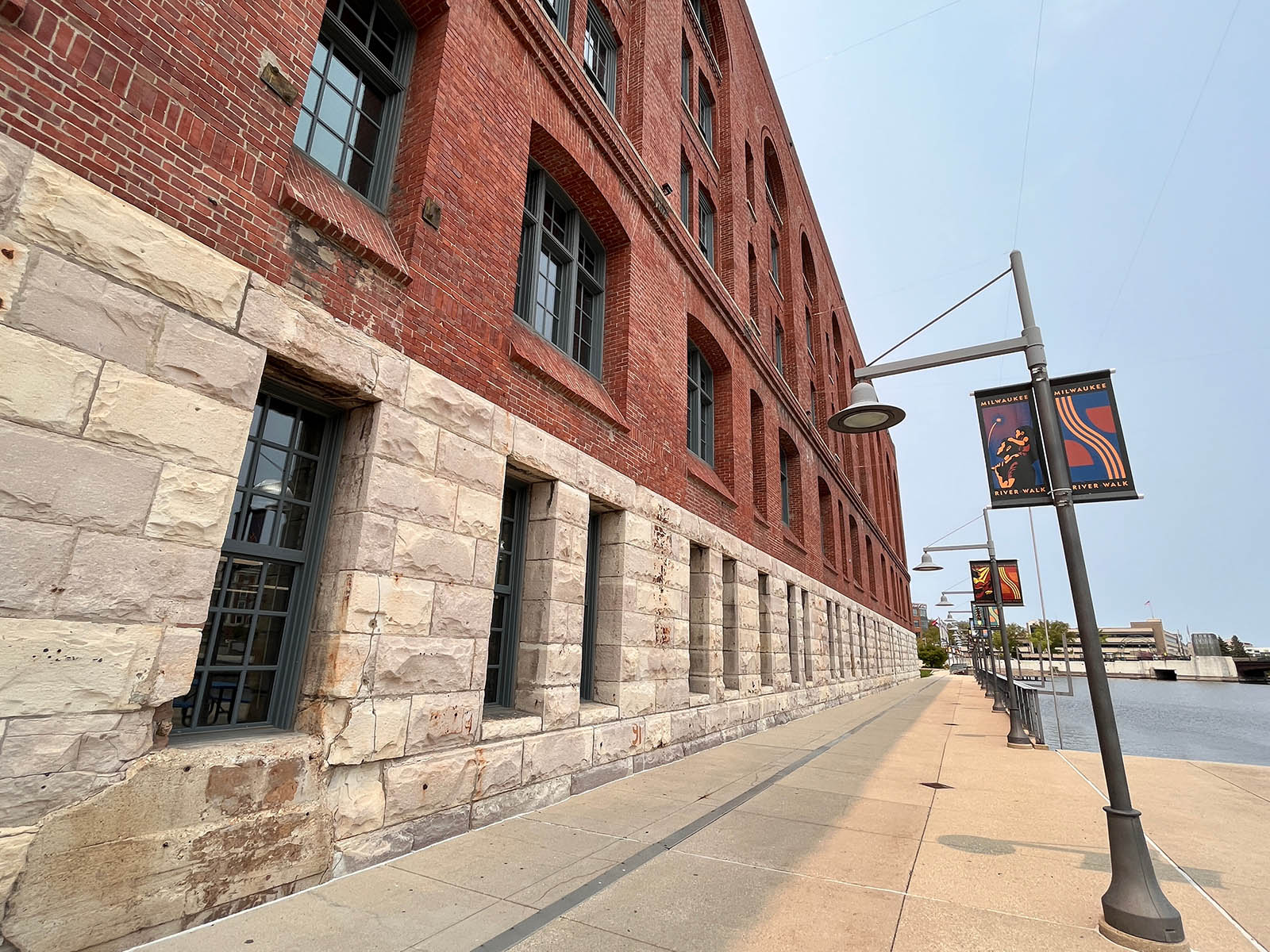 The site of the 1941 boiler house is now a welcome patch of riverside green, adjacent to the great stretch of RiverWalk that was added after the building's renovation.
"I like to think that we added to the fact that this part of our little pocket of the city has certainly changed an awful lot since I first started at the company in 1997.
Born in Brooklyn, N.Y., where he lived until he was 17, Bobby received his BA-Mass Communications from UWM in 1989 and has lived in Walker's Point, Bay View, Enderis Park, South Milwaukee and on the East Side.
He has published three non-fiction books in Italy – including one about an event in Milwaukee history, which was published in the U.S. in autumn 2010. Four more books, all about Milwaukee, have been published by The History Press.
With his most recent band, The Yell Leaders, Bobby released four LPs and had a songs featured in episodes of TV's "Party of Five" and "Dawson's Creek," and films in Japan, South America and the U.S. The Yell Leaders were named the best unsigned band in their region by VH-1 as part of its Rock Across America 1998 Tour. Most recently, the band contributed tracks to a UK vinyl/CD tribute to the Redskins and collaborated on a track with Italian novelist Enrico Remmert.
He's produced three installments of the "OMCD" series of local music compilations for OnMilwaukee.com and in 2007 produced a CD of Italian music and poetry.
In 2005, he was awarded the City of Asti's (Italy) Journalism Prize for his work focusing on that area. He has also won awards from the Milwaukee Press Club.
He can be heard weekly on 88Nine Radio Milwaukee talking about his "Urban Spelunking" series of stories.