This article is in a series by emerging creatives at Milwaukee Institute of Art and Design (MIAD) who explore the many forms of art in the Milwaukee area.
Throughout Jonathan Carnehl's life, board games have been a favorite pastime. During the recent pandemic, Carnehl's schedule opened up and allowed him, along with partner Ryan Sromek, to start their new board game production company Crossbow Games.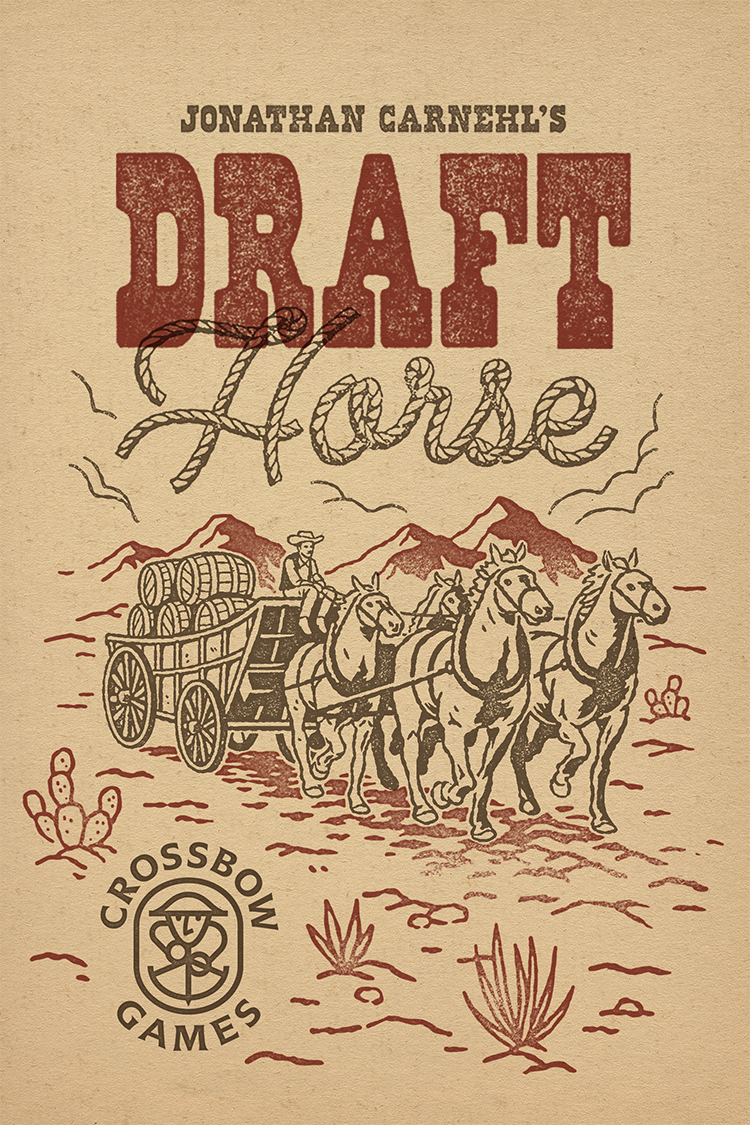 Their first game, Draft Horse, was released in late 2020. It's a small, Old West-themed two-player card game that takes 15-30 minutes to play. It focuses on the shipment of different goods and managing resources so that you can have the most successful outgoing shipments by the end of the game.
Their second game, Curry the Favor, will be available soon. This is another quick and portable two-player game based on one-upping your friend on buying them a delicious meal.
"It is another quick 15-30 minute game that is really easy to pick up," says Carnehl.
Carnehl is a Milwaukee-based illustrator, an art director for Kohl's Apparel and instructor at the Milwaukee Institute of Art & Design. In 2016, a chance encounter gave him the opportunity to illustrate some works for Compass Games. This was the spark that inspired Carnehl to go on to create his own publishing brand.
Carnehl works quickly; he often goes from concept to beginning the creation process in the same day.
"I kind of chew on it in my mind for a little while and then talk to my buddy about it and then I go from there," he says.
Playtesting with his prototypes, however, takes longer.
"With Dark Horse, I played more than 80 times, mostly with my wife," says Carnehl.
The future of Crossbow Games appears bright, and Carnehl says they have concepts for many more games.
"We have about 10 games ready to roll forward with, but art is the most limiting factor and it's all on me at this point," he says.
But creating games is a rewarding passion for Carnehl, and something he insists on doing despite his incredibly busy schedule.
"Making a game that works is amazing. When I'm sitting around a table, playing a game with my wife or a friend, and we're all laughing and really into it I think, 'Oh my God, we made this and now we're bringing families together and creating quality moments," he says.