The annual Midwinter Gaming Convention, is returning for its 20th year to the Hilton City Center from Thursday, Jan. 9 to Sunday, Jan. 12 and hopes to bring people together for a board gaming bonanza to fill 20 ballrooms.
The assortment of games available to play includes popular, modern board game classics like Settlers of Catan or Ticket to Ride or brand new favorites like Wingspan and Terraforming Mars.
If you aren't familiar with a game, or want to learn to play a new one, there will be hosts on hand to help teach them.
The offerings don't stop at the board. There will also be card games like the VS 2PCG tournament, roleplaying sessions hosted by Onyx Path (both in the traditional paper-and-dice setup as well as the live-action counterpart with its imaginative cosplay), and a large exhibition hall with other geek adjacent goodies.
You can even join a play-to-win competition and go home with a copy of the game.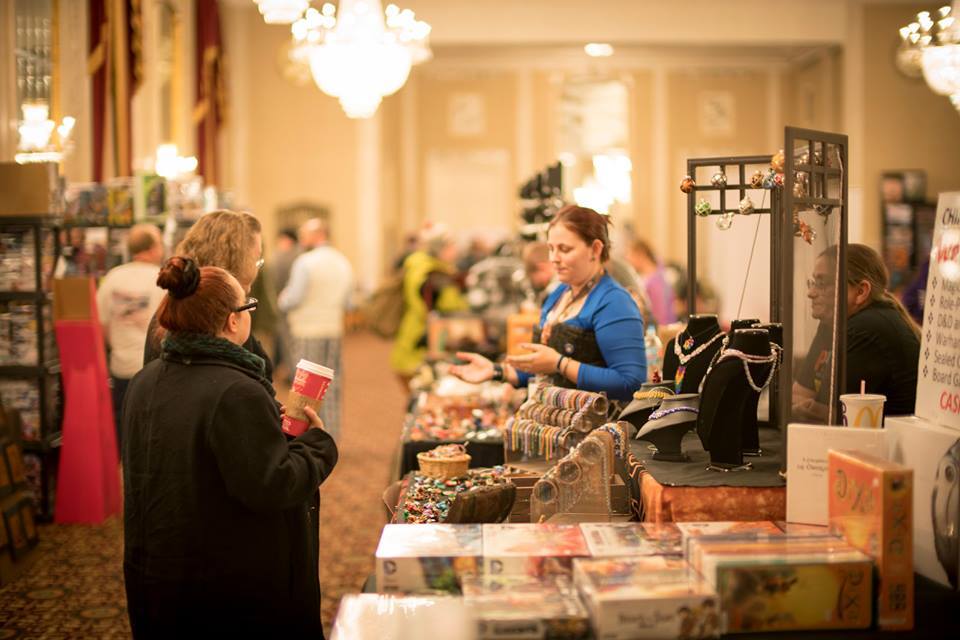 And if you want to see the cutting edge of what's to come in the world of gaming, you can playtest brand new games and expansions from designers – both local and from around the world – before they hit the public. OnMilwaukee's creative director, Jason McDowell will be showing off his racing game and launching a Kickstarter to fund the first printing of Visions of Rainbows: The Race for the Champion's Stripes. Nick Baran of Breaker Press will debut a new expansion for his worker's revolution table top miniatures game, Broken Contract in which two players roll dice and duke it out in a mine-shaft uprising.
Board gaming has achieved a certain level of popularity lately, and there may be a confluence of reasons for that, but my favorite theory is that we spend so much time in front of screens that we are looking for entertainment in a physical space to force a disconnection from the digital and reconnect with the people around us.
The Midwinter Gaming Convention is a good place to fight the digital doldrums and take shelter from January's weather offerings, and maybe meet some other people, challenge your brain and have a little fun.
Tickets to the event cost $20 for each day and allow for unlimited gaming throughout the day. You can check the schedule and sign up to play a specific game, or you can drop in at any open table when you get there.