It may have been Icons Night on "Dancing with the Stars," but there wasn't much iconic on the dance floor on Monday. Sure, the judges may have dealt out two perfect scores, but the scuffles made a much bigger impact than the successes as several dancers fell short of expectations. Not the time, celebs; it's almost finale o'clock!
In fairness, it was a tough week with both a regular routine as well as a dance-off, pitting two celebs agaist one another at the same time on the floor (minus Nev, who won immunity for being so insanely good on the season). I liked the concept – I really enjoy when the show resembles an actual dance competition where you have multiple dancers going at once, vying for eyeballs – and the results were solid, with Skai versus Nelly and AJ versus Johnny delivering tight matches. (Justina clearly laid the smackdown on Kaitlyn in their cha cha challenge.)
But can I make a recommendation? Launch the up-top camera angle, viewing things from the balcony in front of the stage, into the sun. During each routine, "Dancing with the Stars" cuts to this angle, rendering the actual footwork practically impossible to see. Because who would want to see the DANCING on a show called "Dancing with the Stars"? Considering the ballroom is mostly empty and the stagings are pretty minimalist, the angle isn't all that impressive, and each time they cut to it, I squint my eyes trying (and failing) to see the tiny speck's footwork. I grant it no points and eliminate it from the competition.
Speaking of getting eliminated from the show, AJ McLean was unfortunately shown the meaning of being lonely as the Backstreet Boy was given the boot. His routine itself was a question mark, trying to showhorn a flowing and graceful Viennese waltz into an energetic Queen song, but it's hard to grant any leeway to a dancer who straight-up brainfarted the choreography at one point, getting lost in the corner and never quite getting his timing or footing back. Tell me why! And while it ain't nothing but a mistake, you just can't make that kind of oops this late in the competition. But while his quest for the mirror ball ends incomplete, McLean gave all he has to give, and you can't ask for more than that.
As for the remaining six dancers, here are my ranks on who impressed on Icons Night and who's running out of time to take the mirror ball trophy.
6. Nelly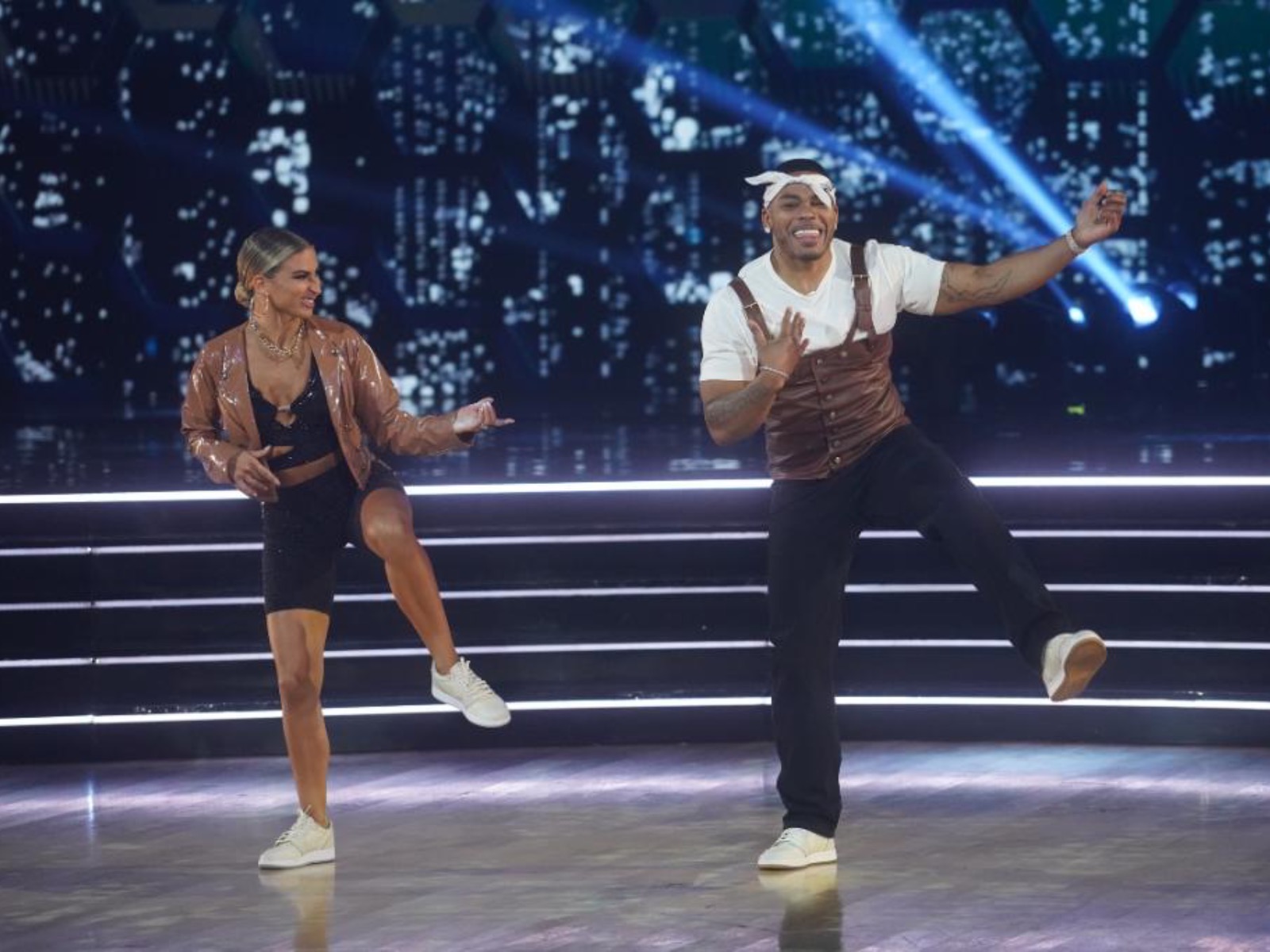 Dance: Jazz
Score: 24 out of 30
Well, at least his "California Love" cover wasn't bad! (Wait until St. Louis hears about this betrayal though.) Yes, Nelly's Tupac tribute of a jazz routine was more "California Like" than love, filled with his signature groove and enjoyable swagger but stuck in a no man's land between loose and structured. Watch his partner during the dance and how she straddles feeling free on the floor while still bringing precision and control to her movement. Nelly, on the other hand, tended toward sloppy – not that it impacted his results as the audience saved him, seemingly much to his surprise. He got lucky this week that AJ's brain evacuated his choreography and was the clearly worse contestant; now that we're down to six dancers, many of them sound as technicians and performers, I don't think he'll get lucky again.
5. Justina Machado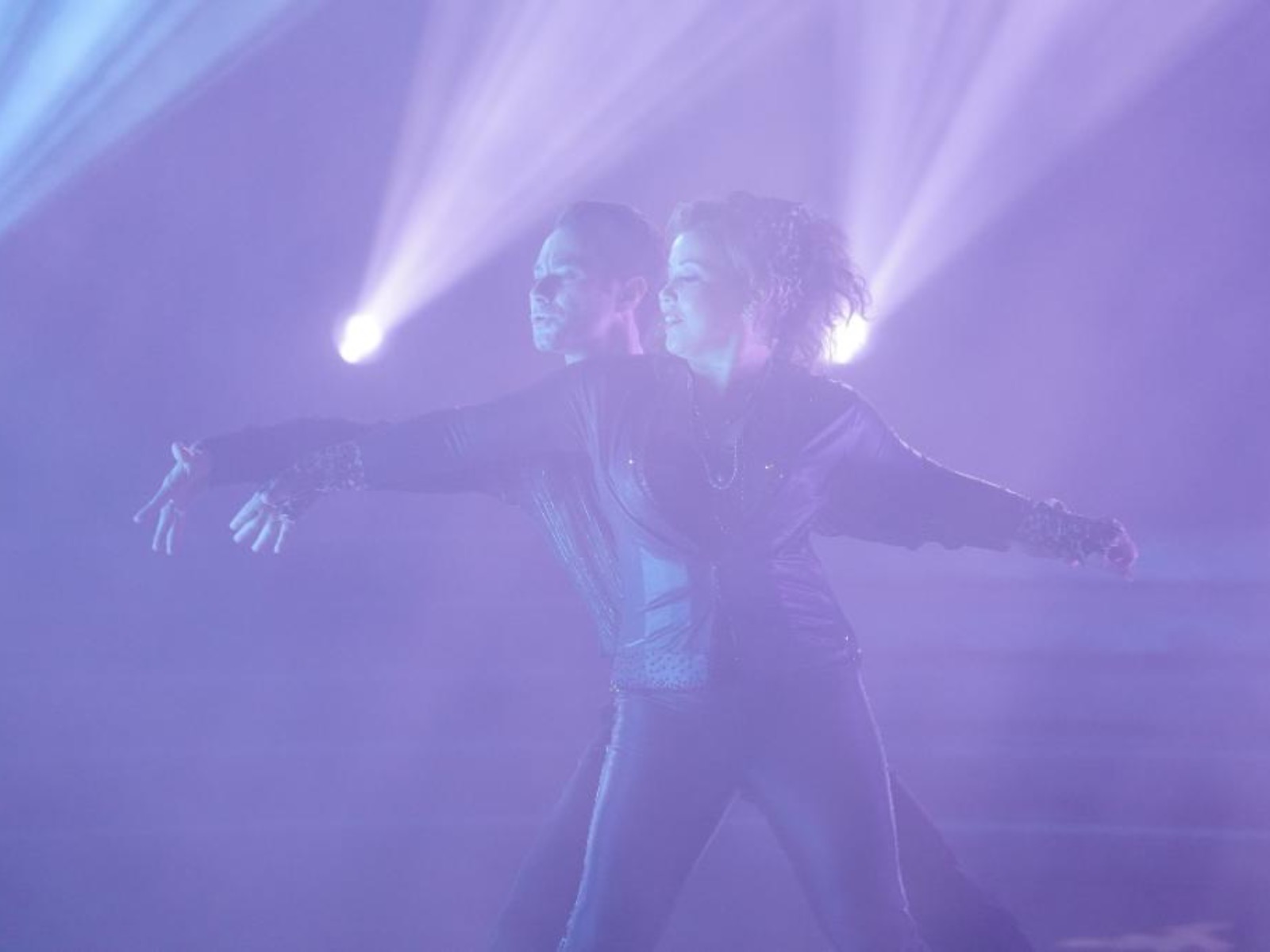 Dance: Rumba
Score: 24 out of 30
Subdued is not a word that comes to mind when I think of Justina Machado's time on "Dancing with the Stars," but that's what her Madonna-scored rumba oddly went for on Monday night. The dance looked nice, and she had lovely flowing form, but by the end of the number, it'd already floated out of mind. That's Kaitlyn's shtick! Derek helped explain why it felt so empty: The dance needed more dynamics, moving between slow and fast to add variety and pop to the routine. Thankfully, her peppy dance battle with Kaitlyn provided the energy we've all loved, scoring her two bonus points and landing her safely into next week's episode. She's too much of a fan favorite – and too enjoyable to watch as a dancer – to fall short of the finale now.
4. Skai Jackson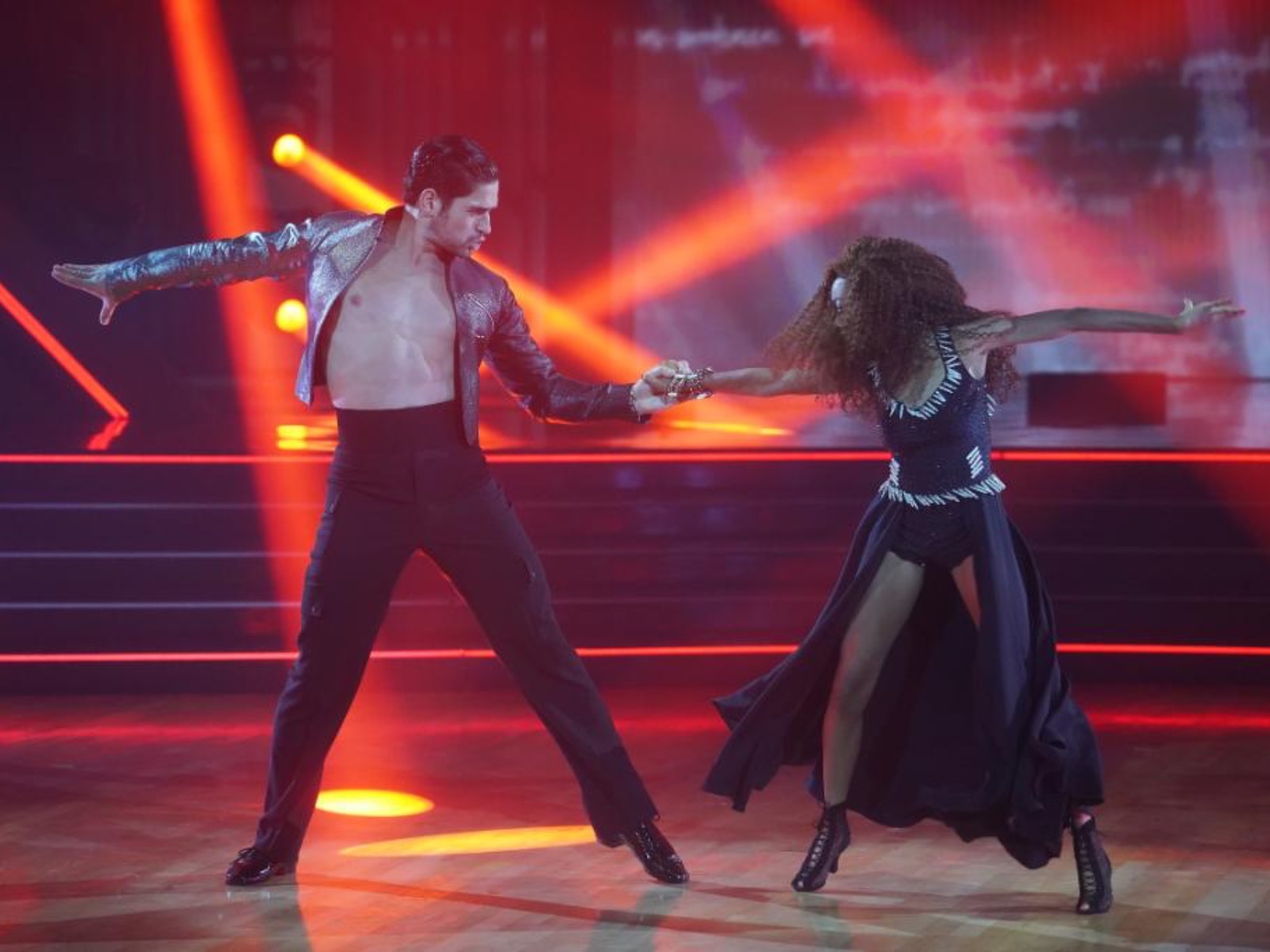 Dance: Paso doble
Score: 27 out of 30
Poor Skai, trying so hard to convey the power and intensity of the paso doble but still looking so tiny and young that a slight gust of wind would seemingly turn her cape into a parasail. She brought the energy and passion to the Janet Jackson-inspired piece, but it was like watching a teddy bear try to play offensive line in football. Still, she pulled it off, and minus falling out of her turns, the technique was all there, making this one of the good weeks for the inconsistent Disney star – though I think that inconsistency will be her downfall when it comes to making the final three.
3. Nev Schulman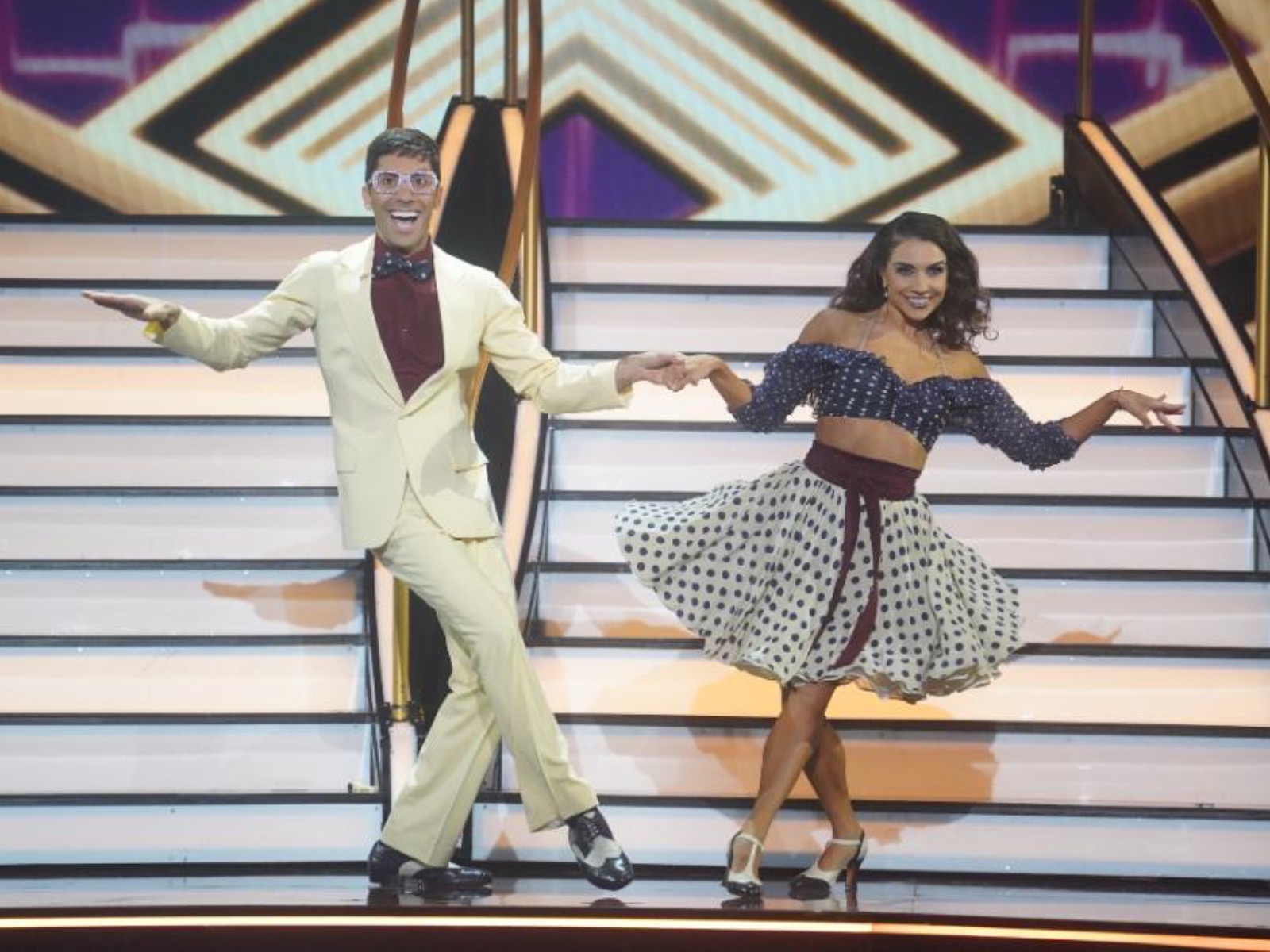 Dance: Jive
Score: 27 out of 30
You know you're doing well on the show when racking up three nines on the night qualifies as a disappointment. That's the case for the "Catfish" host, who faced criticism from the judges for lacking enough pump and flicking on his exhaustingly jam-packed jive ... but still scored amongst the top half of contestants on the night. Even on a "lackluster" number, he's still a full-body dancer with great form who provided a skippingly fun and free performance dedicated to Elton John (who Bruno would know, considering Tonioli is a key dancer in his famed "I'm Still Standing" music video).
I was a little scared Nev's immunity from the dance-off would hurt him, pushing him out of voters minds, but he still avoided getting near elimination. My biggest concern is that he's still not a huge celebrity or notable name, which hurts in drawing in votes; it may stop him from winning the mirror ball trophy, but at this point, he's shown no sign of missing out on the finale.
2. Kaitlyn Bristowe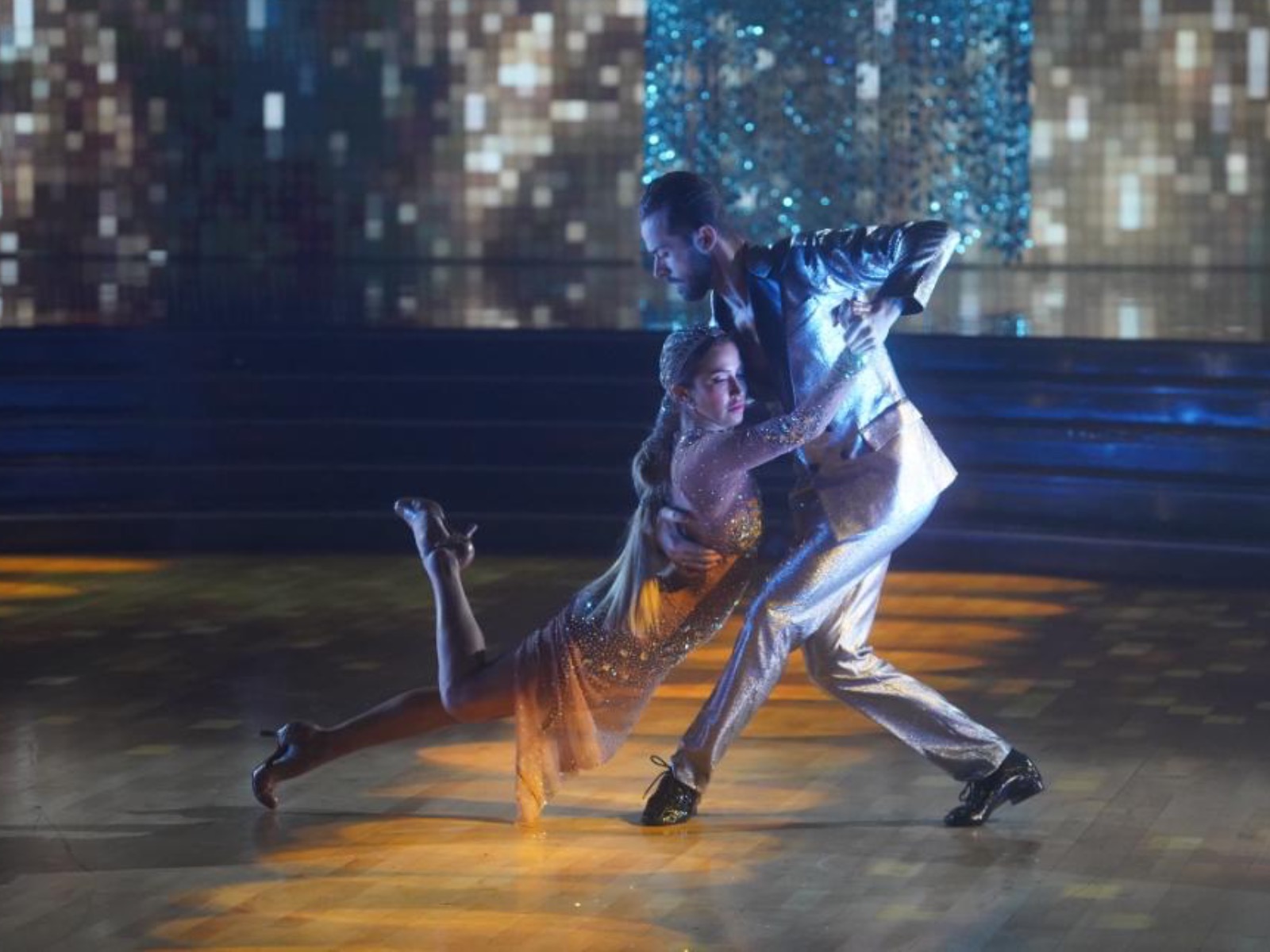 Dance: Argentine tango
Score: 30 out of 30
Another week, anonther underwhelminng Kaitlyn Bristowe number, this time an Argentine tango set to Britney Spears – an icon Bristowe loved so much, her obsessed fandom earned her a place on the news. (Canadian news, amirite?) The reality star came out more fierce and intense this week, but I still wanted more zest out of her footwork, and more moves finishing with purpose and intention. I'm sure the judges will point this out ...
(*receives a perfect score from the judges*)
Welp, shows what I know!
Tonight marked an improvement for the "Bachelorette" star, but while the judges were intoxicated by her "Toxic" number (and maybe all the shiny set dressing), I'm still immune to its charms and nowhere near slipping under – especially when you add in her timid dance-off approach that got overwhelmed by Justina's charm and energy offensive on the other side of the floor.
1. Johnny Weir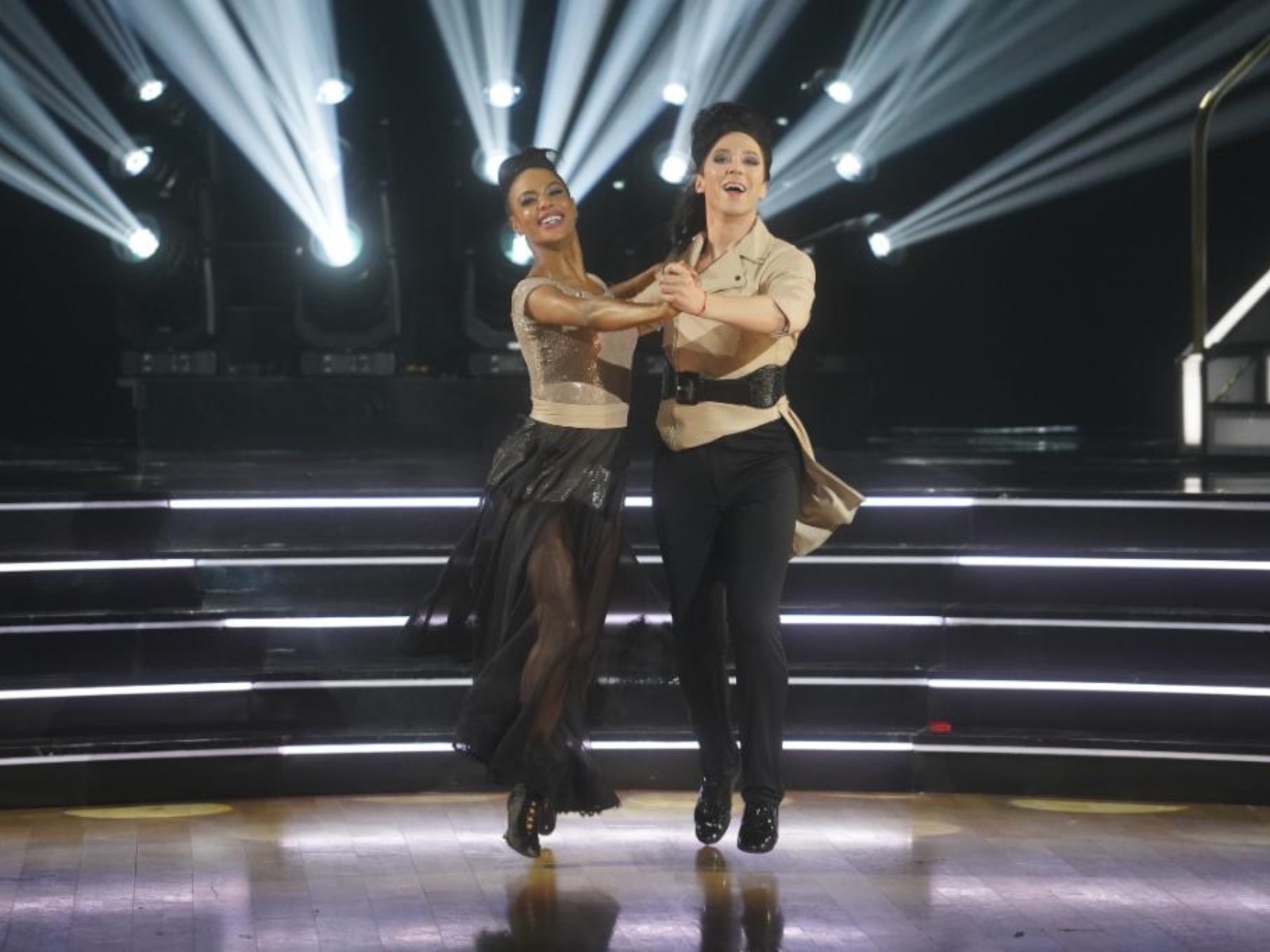 Dance: Quickstep
Score: 30 out of 30
After weeks of clinging to a place on the show, the Olympian is picking a good time to bust out some of this best work – in Monday night's case, a snappy and suitably fast quickstep dedicated to the late great old-school British pop crooner Amy Winehouse. He did so well, he even made his fake beehive hairdo look decent in the dance – though the perfect score didn't stop him from falling into the bottom two for the week, his second time needing the judges to save him, the most of any remaining contestant. Not exactly a promsing sign – though I predict it serves as a well-timed warning shot for his fans to bring out the vote next time. I still see him as the last one in for the finale with Nev Schulman and Justina.
As much as it is a gigantic cliché to say that one has always had a passion for film, Matt Mueller has always had a passion for film. Whether it was bringing in the latest movie reviews for his first grade show-and-tell or writing film reviews for the St. Norbert College Times as a high school student, Matt is way too obsessed with movies for his own good.
When he's not writing about the latest blockbuster or talking much too glowingly about "Piranha 3D," Matt can probably be found watching literally any sport (minus cricket) or working at - get this - a local movie theater. Or watching a movie. Yeah, he's probably watching a movie.