Monday night was guaranteed to be dramatic on "Dancing with the Stars," with a double elimination on deck. Little did we know it would be so dramatic that the first elimination would take place before a second of the show aired.
Unfortunately, as the show weirdly teased throughout the first half of the night (gotta love dragging out a real-life health emergency for bonus drama!), Jeannie Mai had to leave the show early due to epiglottitis, a rare condition involving swelling with the lid of one's windpipe to a degree that can block one's ability to breathe. An emergency surgery was required, so Mai had to step away from the competition – a shame because she was one of the brightest members of the remaining cast, someone who went from a celeb I'd honestly never heard of before to one of the my favorite personalities on the show thanks to her sass and enthusiasm. The only good news: Since she never got officially eliminated, she can claim that she's the undefeated champion of "Dancing with the Stars!" That'd be my play!
Things did not get less dramatic during the actual show, which featured both the contestants' typical solo routines as well as a relay dance round, recreating a ballroom competition with each partnership one after another taking the stage to dance a particular style. Nelly and Chrishell got the brutal challenge of having to do a cha cha against Nev, Justina and Johnny warred with Viennese waltzes and AJ, Skai and Kaitlyn had a samba-off. In general, it was a fun and snappy set-up – though I wish there was more at stake than simply some bonus points that didn't provide much bonus separation between the winners and losers.
And even though one person had to eliminate herself earlier, there was still another celeb to get the axe – and unfortunately this was one deal Chrishell Stouse from "Selling Sunset" couldn't close. It was probably her time, but she went out on a respectable note thanks to her bed-ridden Viennese waltz that made up for some stiff arms and posture with sensuality. And as a final bonus, she gave fans of her Netflix real estate reality show a treat with virtual cameos from Jason and Mary. (SHOCKINGLY Davina and Christine were not invited.) I look forward to seeing the behind-the-scenes of this experience on season four.
But until then, let's talk abot the remaining seven contestants and rank them by who I think is most likely to win and who I think is hanging up their dance shoes soon.
7. Kaitlyn Bristowe

Dance: Jive
Score: 25 out of 30
Bristowe is not the worst dancer remaining on the show, but she is the dancer I'm least interested in watching. Take, for instance, her duo of dances on Monday – the relay and a "Don't Stop Me Now"-scored jive – the latter of which seemed to last 20 minutes longer than any other routine. There was respectable energy, decent footwork and a ton of content, but there was just something empty about it, with moves that felt unfinished, a lack of snap and a performance that played one-note. Not that dancing around Nev would do anybody favors, but the difference was just so clear going from her unengaging jive to his captivatingly performed Viennese waltz. She may stick around because she's not the worst technical dancer (hello, next person on these rankings!) but when she's on the floor, I'm not having a good time, and I'm not having a ball, so let's stop it now.
6. Nelly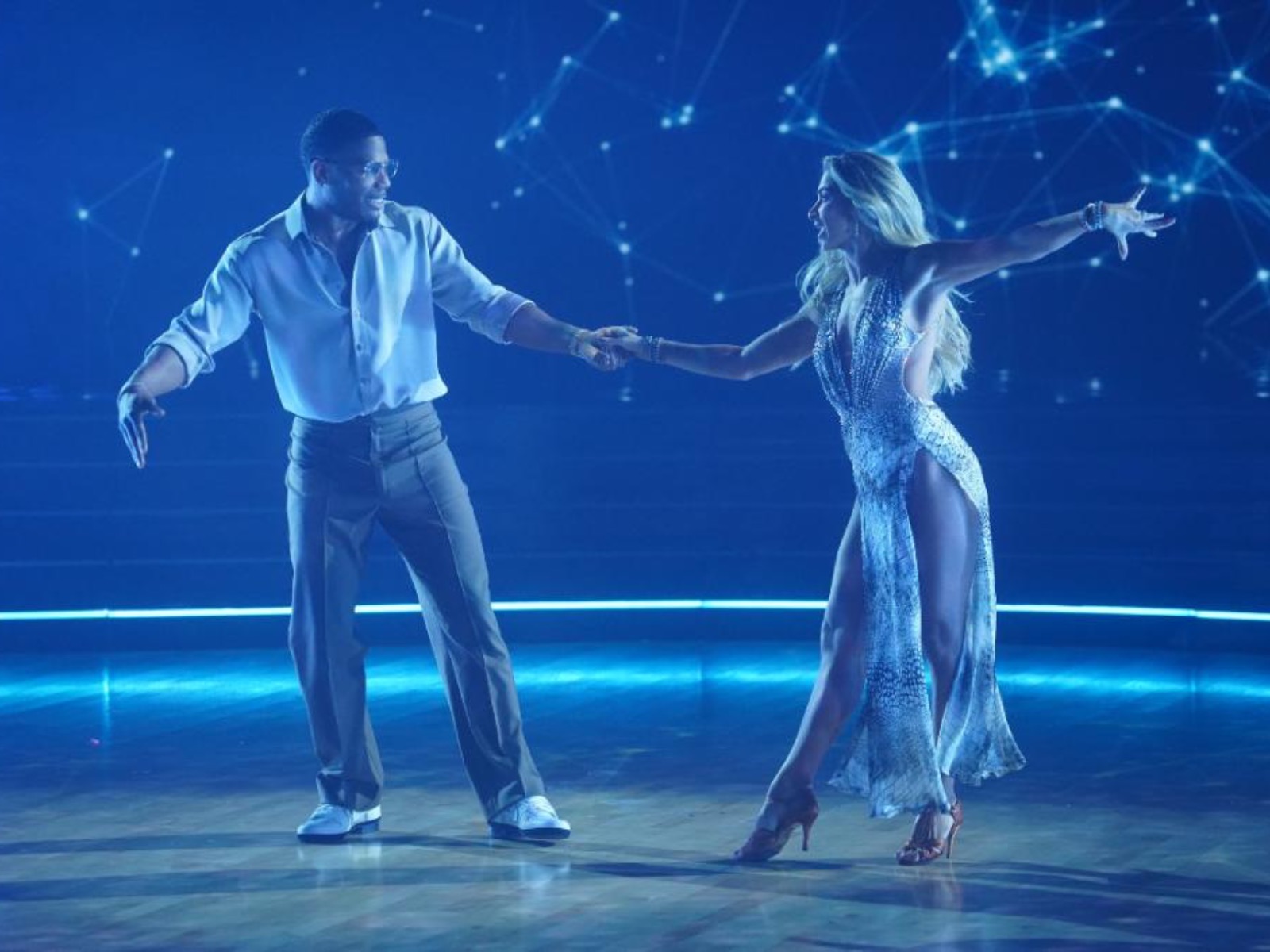 Dance: Rumba
Score: 21 out of 30
I get it: Nelly is not great. Even he made a "who farted?" face when he discovered he somewhat shockingly survived to another week. But he's charming to watch in that "dad dance at a wedding" way, lacking finesse but palpably sincere. Plus, he had a somewhat bulletproof rumba on Monday night, emotionally performed as a tribute to his sister who died of leukemia. (Did I spring a face leak at the beginning while he was dancing with himself on the floor? I may have ... ) And it practically was bulletproof; Derek basically declined to critique the number and Carrie Ann mostly stuck with empty "it's nice having you here" level feedback. He likely won't be able to pull another pathos play like that next week, but even without going for the heartstrings, he's got enough heart on the dance floor to potentially play spoiler for another episode or two. (Any further, though, and we may venture into dangerous David "OK It's Time To Go Now" Ross territory.)
5. Skai Jackson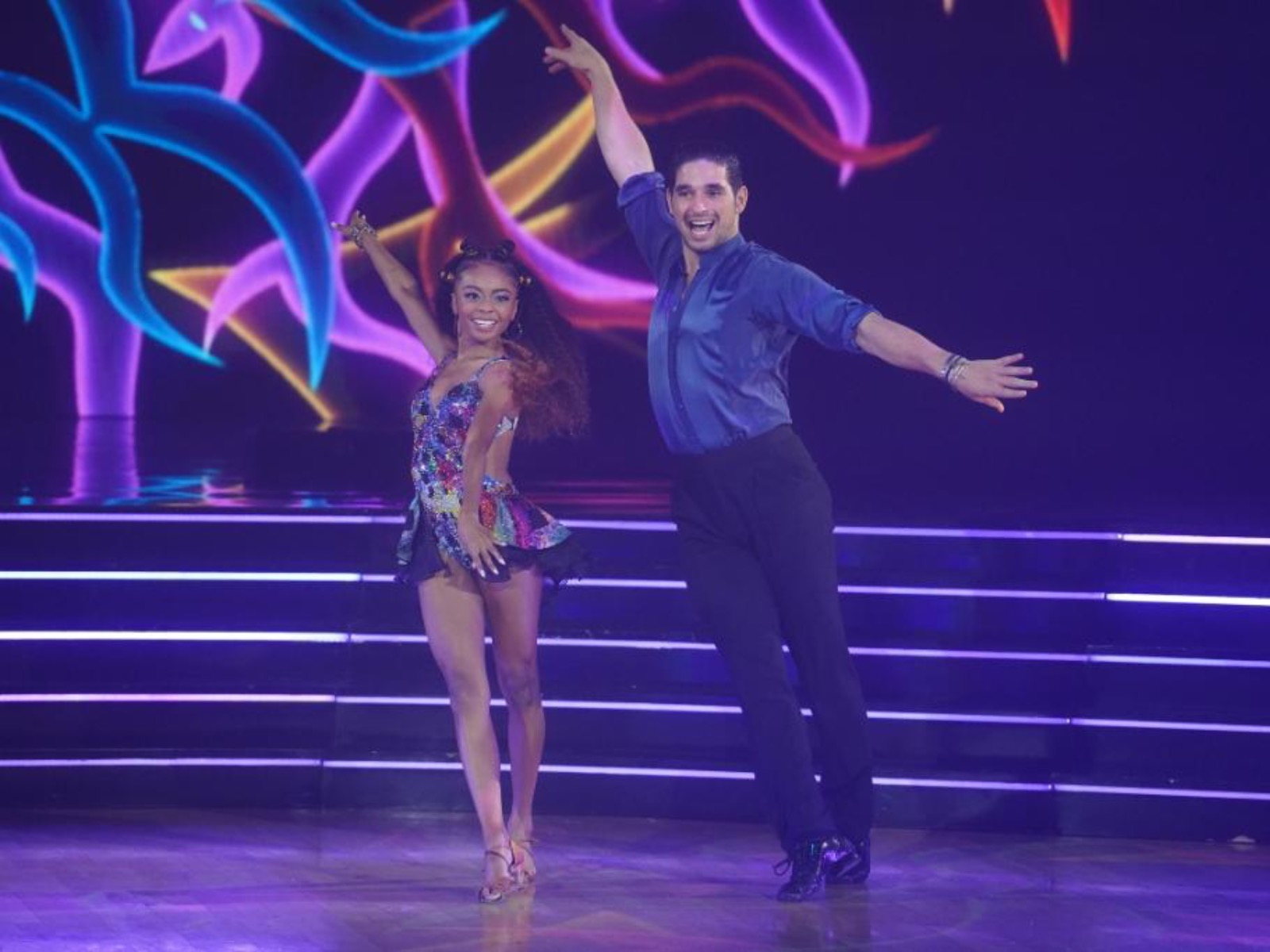 Dance: Salsa
Score: 25 out of 30
Was this a salsa for Skai, or was it a baton twirling routine for her partner Alan? The Disney Channel star spent most of her routine getting ragdolled around in lift after lift that NASA's considering using this spin-happy dance as a motion simulator for future astronaut training. A shame that's my main takeaway, because otherwise the number was nice complete with sharp leg movements and a chipper performance, just never quite cohering as a dance as opposed to simply dance moves in between all the heaving and hoisting. That was clearly the audience's takeaway too, as she wound up in the bottom two only to be saved by the judges. Next time she's down there, I doubt she may be as lucky considering her season's been much like this dance: a lot of whiplash-inducing ups and downs.
4. AJ McLean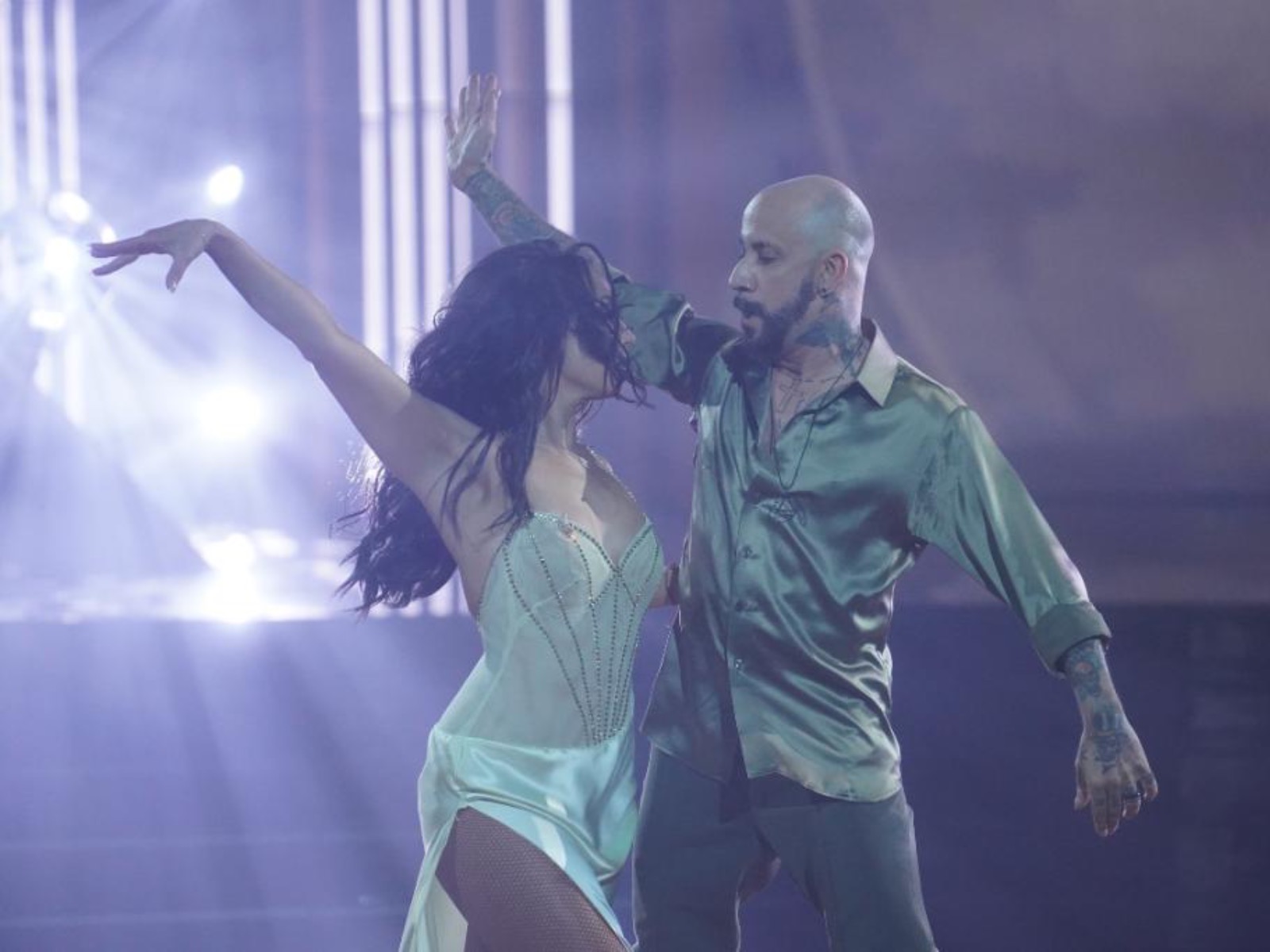 Dance: Rumba
Score: 24 out of 30
The former Backstreet Boy brought an emotional story to the dance floor on Monday night, passionately performing an ode to his fight against addiction. It was definitely lovely and thoughtful storytelling ... but was it a rumba? That's what kept McLean's otherwise emotionally and physically rigorous routine low on the judge's charts – plus Carrie Ann still wants him to truly let loose, which she's not wrong. He's like the male Kaitlyn Bristowe this season, regularly bumping up against his ceiling without ever quite breaking through – the only difference being that he's a much livelier presence on stage. If he can finally crack that ceiling, he might make it as the third person in on the finale; if not, well, that's where our next celeb comes in ...
3. Johnny Weir

Dance: Foxtrot
Score: 27 out of 30
Nelly danced for his dead sister. AJ danced for his battle against drug and alcohol addiction. And Johnny Weir ... danced for Shawn Mendes' arms. Sombody missed the big emotions memo – though my ears learned the hard way that the pop star's biceps are indeed a very poignant topic for his fans. But even without that emotional support, Weir's foxtrot was strong. As always, his arm placement was lovely, and his musicality was on point – even if it wasn't entirely my jam, going hard on the typically majestic rise-and-falls to go with the dramatic music. Still, while he may not be as predictably incredible as past ice skaters on the program, I don't think I'm going on thin ice to say I think he slides into the final four this season.
2. Justina Machado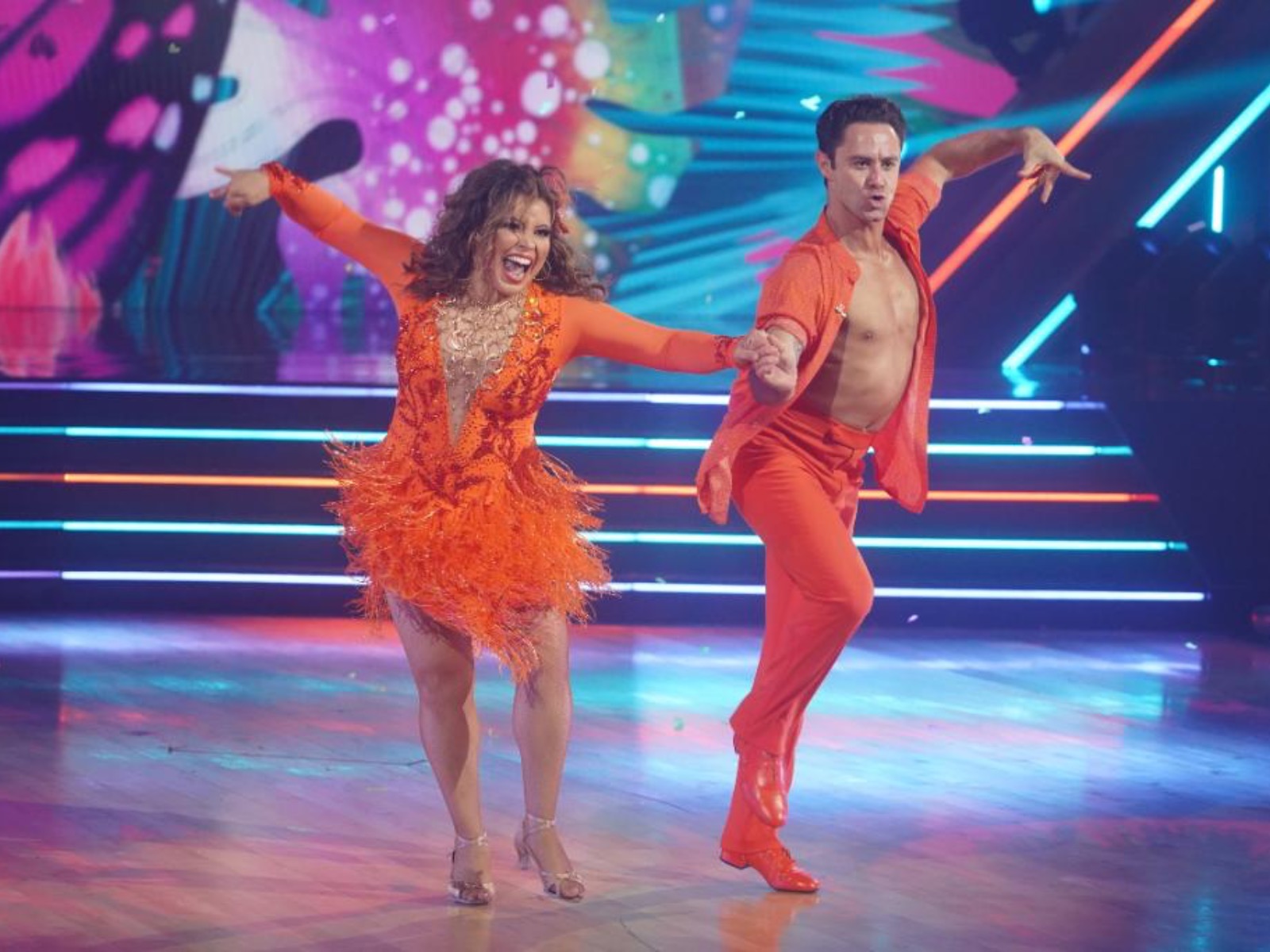 Dance: Samba
Score: 27 out of 30
Any performer who gifts me a Rita Moreno cameo automatically earns a spot in my top three that week. (Sorry, it's a weird rule I have.) But even without Lydia Riera's help, Justina Machado's samba was, like most of the actress' dances, a peppy delight in the pocket of the music – even despite a small slip-up and Derek wishing for slightly more articulated feet. If I was a betting man, I'd lock her and the next celeb into my finale picks as they've been the most consistently entertaining and enjoyable performers this season.
1. Nev Schulman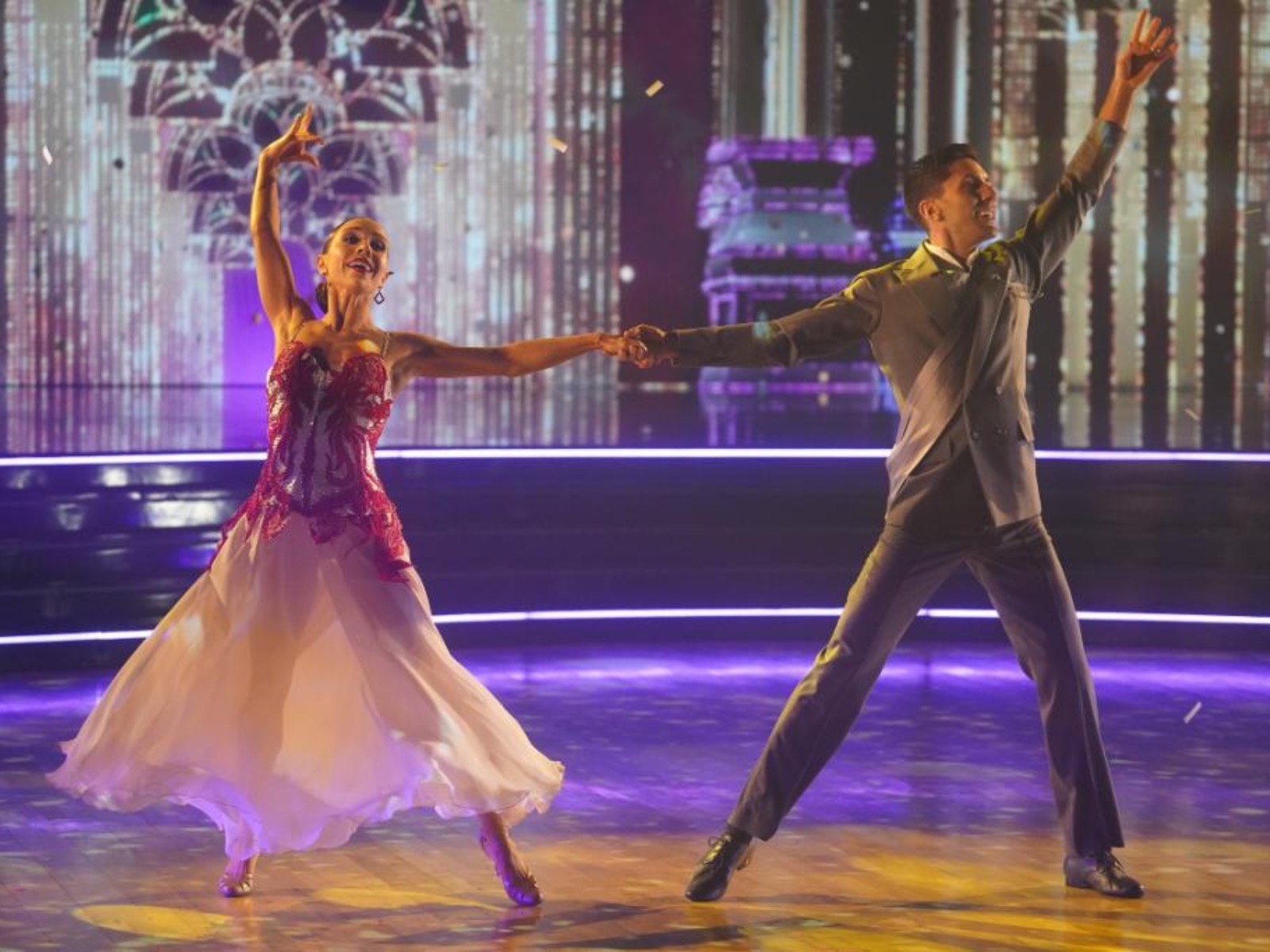 Dance: Viennese waltz
Score: 27 out of 30
I mean, what else is there to say at this point? The "Catfish" creator has me hooked. Each week is lovely and graceful – and his pretzeling Viennese waltz was no different, blending sharpness, extension, smoothness and performance in a way that looked straight-up professional. Other than some small posture gripes, the only problem was that it had to come after his previous perfect score. That's the biggest concern for Nev right now: People have expected greatness for so long, or gotten so comfortable with it, that one sub-standard dance or week could bring his downfall – especially since he's not a huge name with a guaranteed fanbase of votes. Well, actually, his biggest issue is that his dances go too fast. Stop being such a pleasurable breeze to watch, dammit!
As much as it is a gigantic cliché to say that one has always had a passion for film, Matt Mueller has always had a passion for film. Whether it was bringing in the latest movie reviews for his first grade show-and-tell or writing film reviews for the St. Norbert College Times as a high school student, Matt is way too obsessed with movies for his own good.
When he's not writing about the latest blockbuster or talking much too glowingly about "Piranha 3D," Matt can probably be found watching literally any sport (minus cricket) or working at - get this - a local movie theater. Or watching a movie. Yeah, he's probably watching a movie.