Donna Marie Runge has never had a sip of alcohol or coffee in her 86-years of life, but she is enamored with Sprecher root beer. Donna has good reason for being so smitten with Sprecher: she was the inspiration behind the mass production of the now-famous root beer in the mid-1980s.
"It's true," says Randy Sprecher, who founded the Milwaukee-based Sprecher Brewing Co. in 1985. "I had a recipe for root beer and brewed it at home, but Donna talked me into it as a regular product during a time I was only interested in making beer."
Today, Sprecher is owned by Sharad Chadha and Andy Nunemaker and the company's signature root beer is the number one selling product for the company, even beating out popular beer flavors like Black Bavarian and Sprecher Amber.
Donna and Randy first met in the mid-1980s on the Runge family hobby farm in Menomonee Falls, Wis. Randy was looking for a carriage and real ponies to use for product promotion. As a microbrewer, his plan was to nod to the original macrobrewies that transported barrels by horse and carriage in the 19th and early-20th centuries.
A mutual friend tipped him off to Russ Runge, Donna's husband. Russ had a passion for participating in parades and ran a small business called Russ' Pony Hitch. He and Donna at one point were in more than 40 parades a year, including the Circus Parade (they pulled the Cinderella wagon), Downtown Christmas Parade, numerous community 4th of July parades and many more.
Randy was impressed with the set-up and offered the Runges all the beer they could drink in exchange for occasional use of the ponies and harnesses.
"I told him I didn't drink – and my husband was on a diet – so we wouldn't be interested in the beer, but that he should make root beer," says Donna.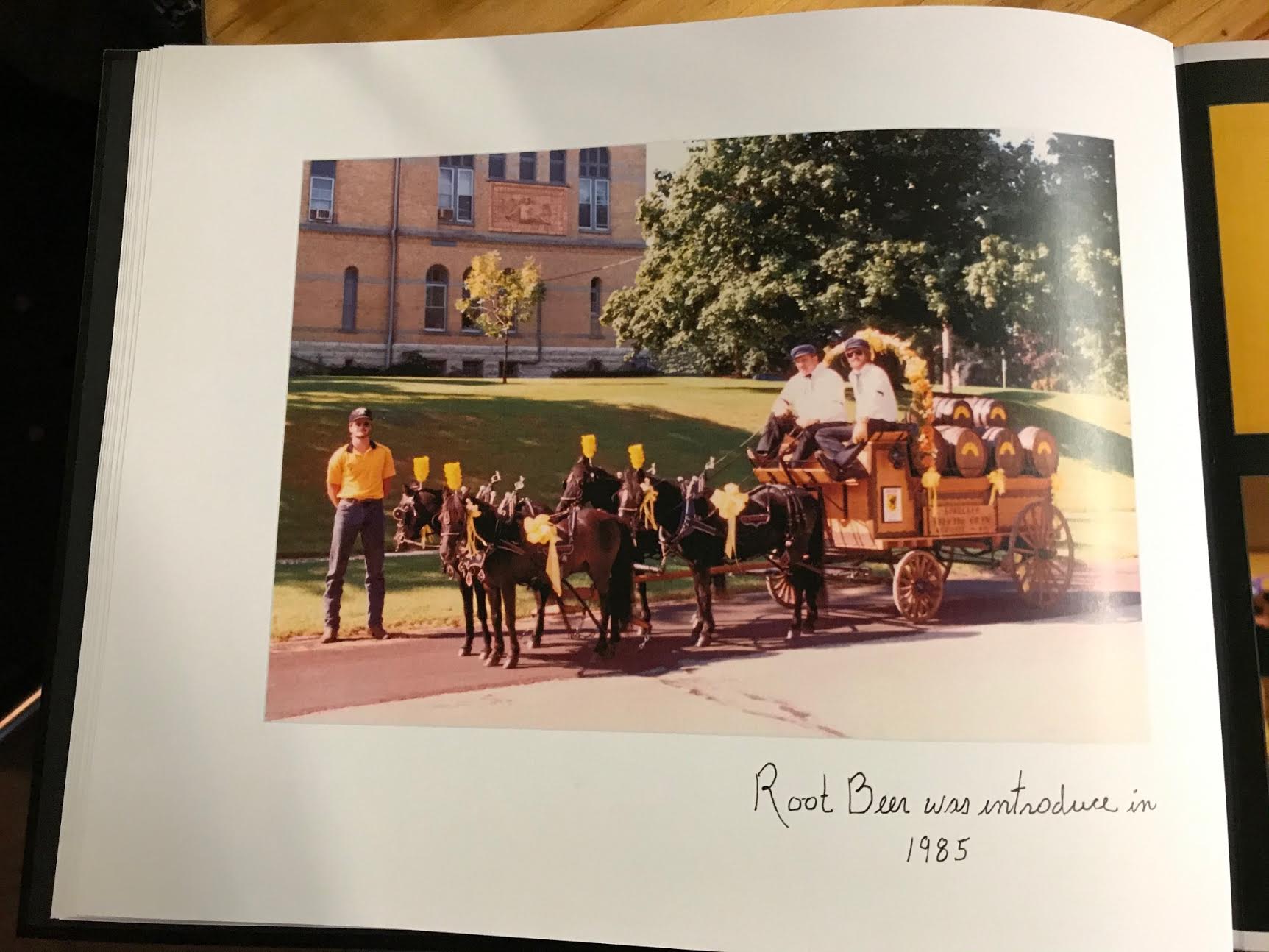 Long story short, Randy dusted off his root beer recipe, started brewing it on a large scale and hitched his Sprecher wagon to the Runge's ponies for more than 20 years.
The Runge's tiny farm also had chickens. These were Donna's. Not only did she find the creatures beautiful to look at, but she made her husband two eggs for breakfast every day for decades and she eventually became a world-renowned egg painter.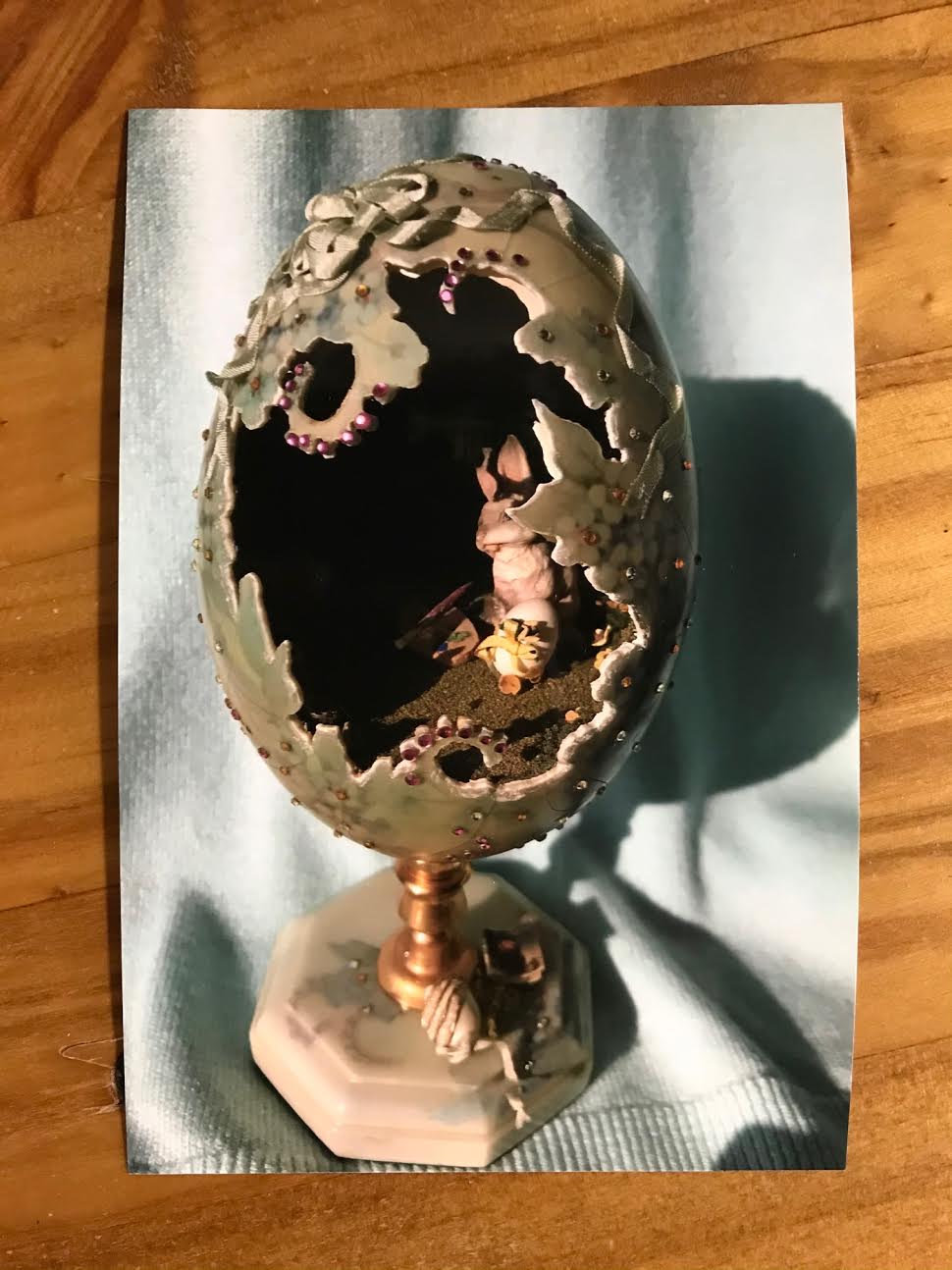 Donna was so talented at egg painting that her creations were requested by the American Egg Board as Easter decorations for both Bush families and the Clintons while they were living in the White House. For 13 years she also painted eggs for Governor Tommy Thompson and headed the annual egg hunt at the Capitol. In January of 2020, Donna was commissioned to paint two eggs for $2,000.
"My eyesight is still very good and my hands don't shake so I can still paint the eggs even though it's very tedious and can take up to 97 hours per egg to complete," says Donna.
Donna's passion for chickens and eggs led her to a 29-year career at the Wisconsin State Fair as the Wisconsin State Fair Poultry Superintendent – the first woman in the United States to hold a superintendent agricultural position. In more recent years, she has worked in the information booth at the State Fair and plans to return this August if the fair takes place.
"My job is to tell people how they can get to where they want to go," says Donna. "I'm very good at telling people where to go."
Donna has lived and traveled all over the world, both out of curiosity and to help her daughter take care of her grandchildren when they went on assignment with her daughter's husband, a foreign correspondent.
"I went to Poland at least eight times with them and Africa three times. I just love to travel. Once we took the kids to England and went camping in the countryside in a motor home for a month," she says.
Family was always the core of Donna's life. It was her passion and her purpose. In 2011, Donna lost her daughter and the following year, Russ passed away. Donna was left completely devastated, but determined to continue enjoying life the best that she could.
"I'm 86 1/2 and I still wear lipstick and a pushup bra. No matter what I do, I always have fun," says Donna. "And when someone visits me, I always have a Sprecher root beer for them."

Molly Snyder started writing and publishing her work at the age 10, when her community newspaper printed her poem, "The Unicorn." Since then, she's expanded beyond the subject of mythical creatures and written in many different mediums but, nearest and dearest to her heart, thousands of articles for OnMilwaukee.

Molly is a regular contributor to FOX6 News and numerous radio stations as well as the co-host of "Dandelions: A Podcast For Women." She's received five Milwaukee Press Club Awards, served as the Pfister Narrator and is the Wisconsin State Fair's Celebrity Cream Puff Eating Champion of 2019.