Bougey's in Brookfield, 16760 W. Greenfield Ave., is a labor of love. Literally.
In 2004, owners and husband-wife Gareth and Cody Trinko met at the bar and restaurant, which was called Rita Rae's at the time. Cody stopped in with friends and Gareth was bartending and the rest is history. Before long, Cody started bartending there, too, and in 2008 the couple purchased the establishment.
"It's a great location and we thought it would be fun to do together," says Cody.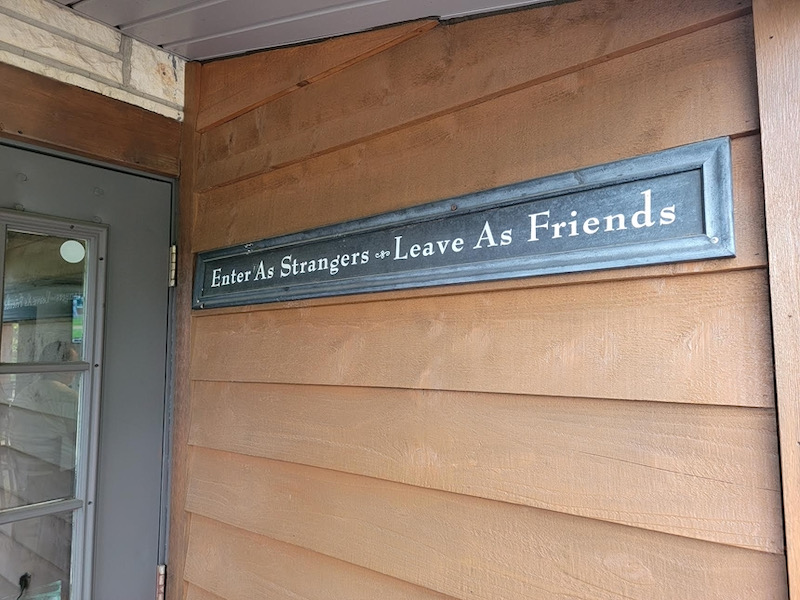 They changed the name to Bougey's - pronounced Bo-gey, not Boo-jee – in honor of Gareth's Weiner dog. Although the dog has since passed, his namesake lives on, and the spot remains dog-friendly to this day.
In 2010, the couple married and now have four children between the ages of 5 and 10.
"We're both great multi-taskers," says Cody.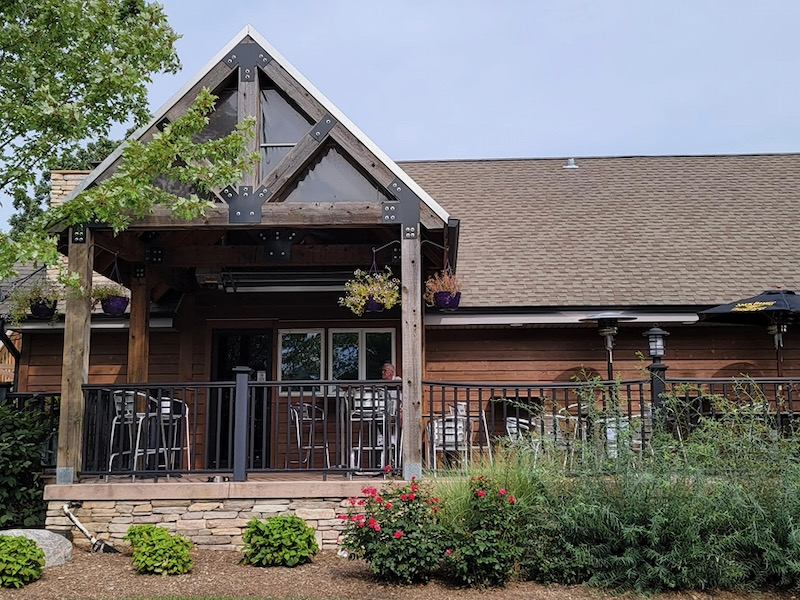 Since the Trinkos purchased the bar, they've added a patio and revamped the menu. They've tried numerous times to get a permit to expand the kitchen, but have so far been unsuccessful.
"We've been told our building is too close to Greenfield Avenue to expand, so we rock it out with what we have," says Cody.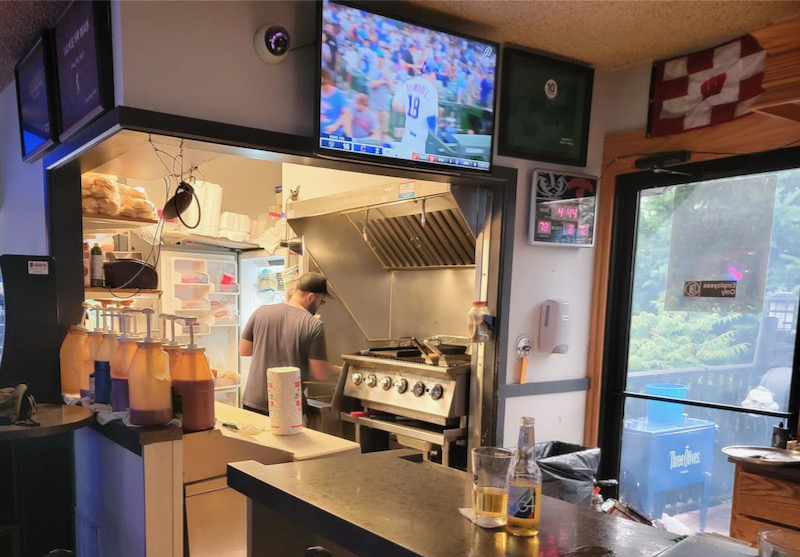 The menu is a mix of burgers, pizza, sandwiches, wraps, a daily fish fry and wings. Bougey's wings are available with 13 different sauces, all made in Sheboygan by Legend Larry's. The wings are deep fried, sauced and then, for an extra $1, grilled. Every Tuesday is Wing Night.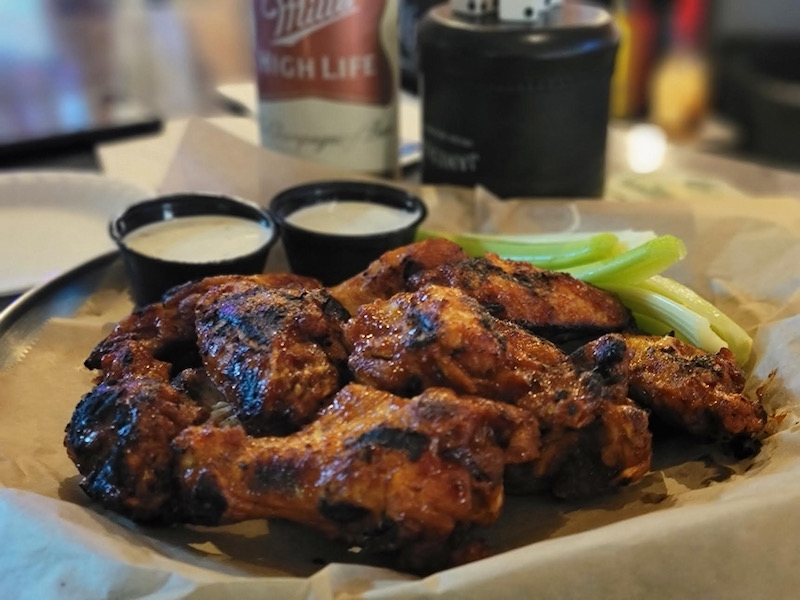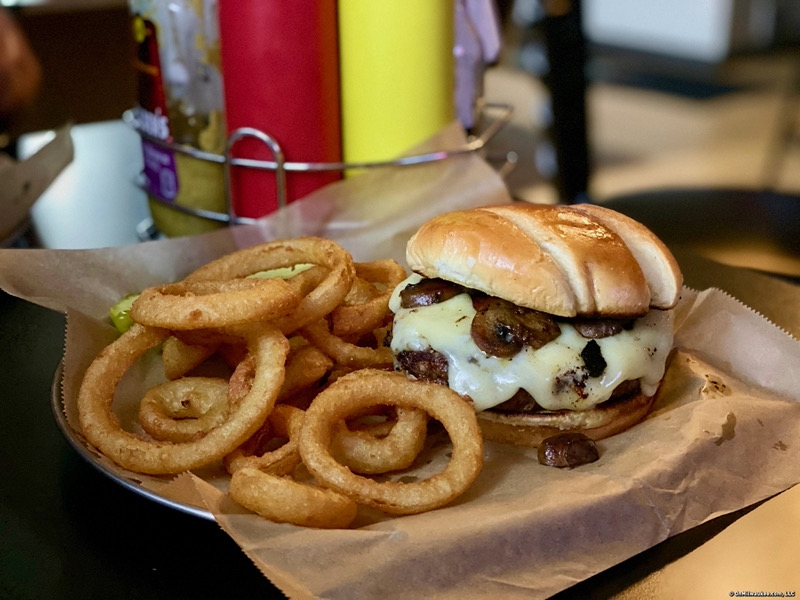 Last year, Bougey's added Sunday brunch from 10 a.m. to 1 p.m.
The bar's signature drinks include made-from-scratch Old Fashioneds and Bloody Marys. They also have a good selection of beer, wine and other cocktails. Bougey's has a popular Happy Hour featuring $2.50 tallboys of Miller products.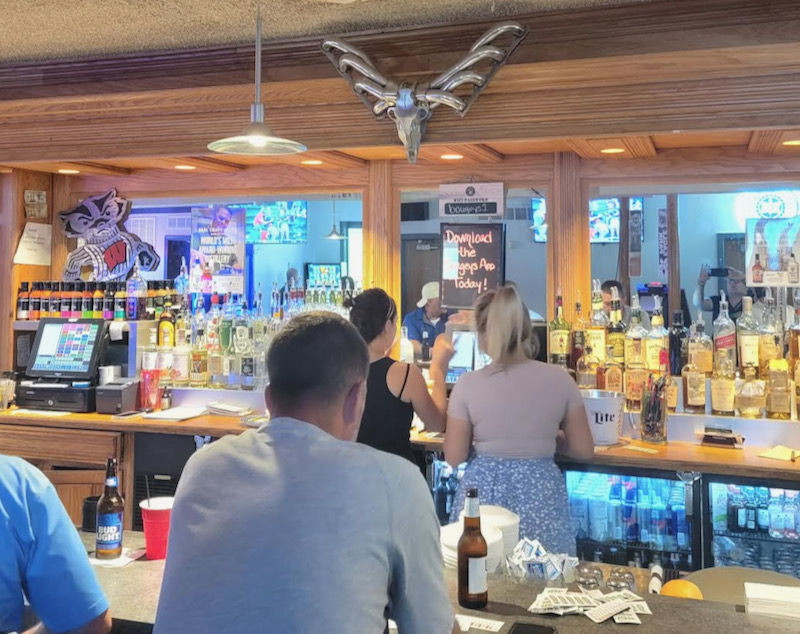 Bougey's decor is clean and simple, with a local tavern feel. Most of the customers sitting at the bar know the bartenders and are chatting or playing dice while enjoying drinks. Most of the tables are full on a Thursday night with customers eating dinner and, at one table, playing a rollicking game of cards.
Like most businesses, the pandemic and the mandatory shut-down presented a challenge.
"We did the best we could. We are fortunate to have amazing customers who really supported us during that time. We sold a lot of take-out food and cocktails-to-go," says Cody.
Cody says they not only have great customers, but a great staff, too.
"Most of our amazing staff have been with us for years. They really get to know our customers and make it a really fun atmosphere," says Cody.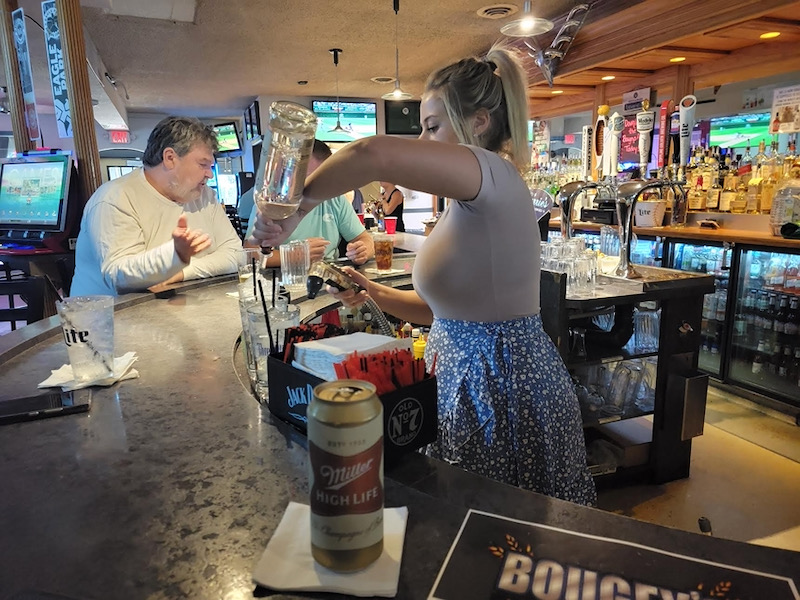 Bougey's opens daily at 11 a.m. They also recently created a new menu app.

Molly Snyder started writing and publishing her work at the age 10, when her community newspaper printed her poem, "The Unicorn." Since then, she's expanded beyond the subject of mythical creatures and written in many different mediums but, nearest and dearest to her heart, thousands of articles for OnMilwaukee.

Molly is a regular contributor to FOX6 News and numerous radio stations as well as the co-host of "Dandelions: A Podcast For Women." She's received five Milwaukee Press Club Awards, served as the Pfister Narrator and is the Wisconsin State Fair's Celebrity Cream Puff Eating Champion of 2019.