OnMilwaukee has partnered with MillerCoors to highlight some of Milwaukee's legendary watering holes. Don't you forget about them! Read all of them here. AND please celebrate this summer responsibly.
Writing about the Holler House feels like a needless task, because few can tell the Holler House's story better than the bar itself.
The walls of the quintessential Milwaukee tavern and bowling alley, 2042 W. Lincoln Ave., are covered with stories, from the many photos with celebrities local and national, iconic and obscure to the retro hand-set bowling lanes tucked downstairs.
There are the dispatched bras dangling from just about everywhere (tributes left behind by those making their first visit); and there are the tables, mined from local breweries complete with the little beer cubbies under the top to avoid spilling on the card game up top. Even the bar itself, which is more than 100 years old, has seen its share of guests and the stories they've made there.
Some might call the tavern's décor cluttered. Those who know better call it history – of a bar and of a city.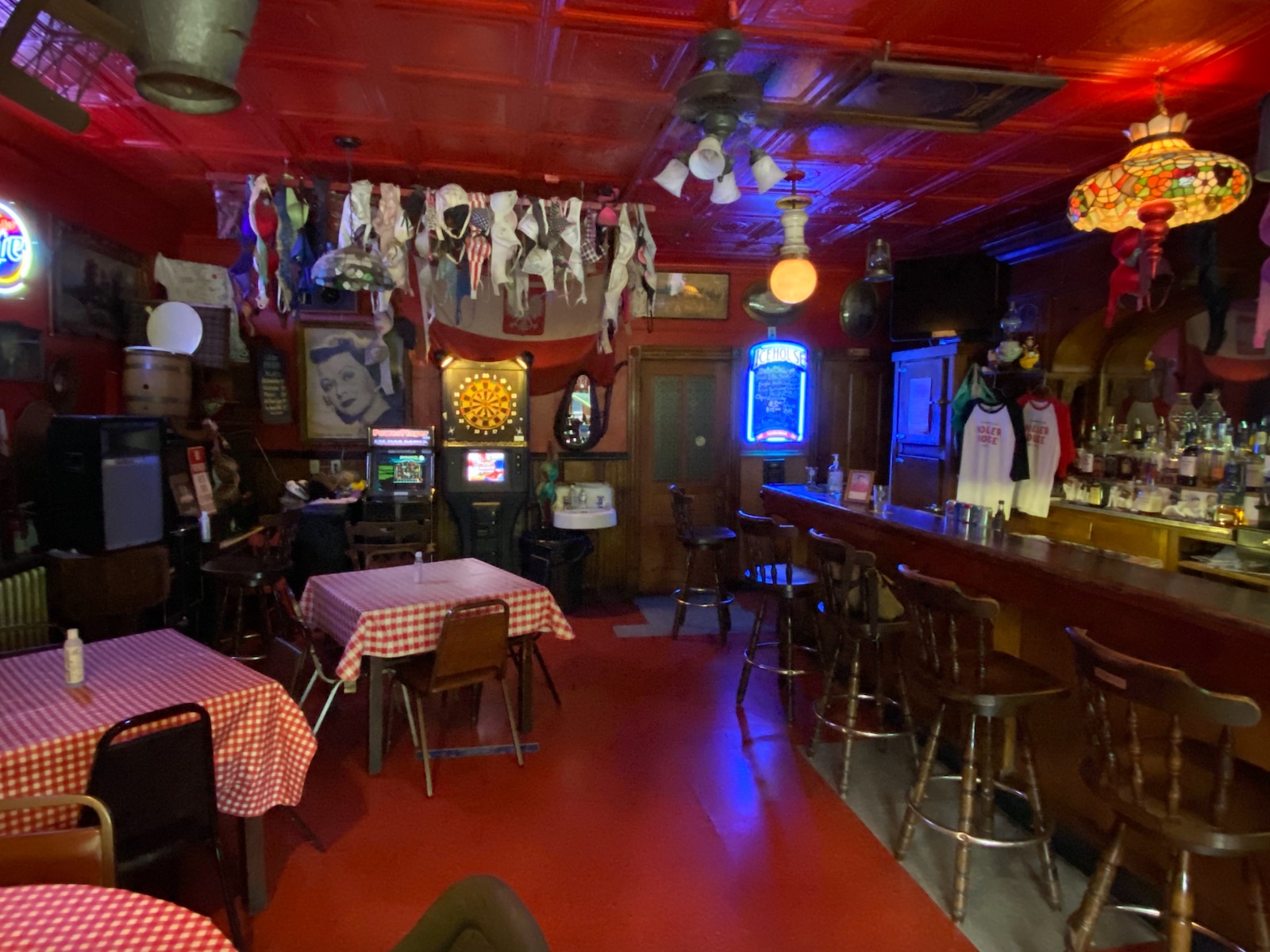 But most of all, it's the history of a family.
"We just have this love and passion for this place," said Catherine Haefke, the current owner of the Holler House and one of the few who can tell the bar's story as well as the building itself.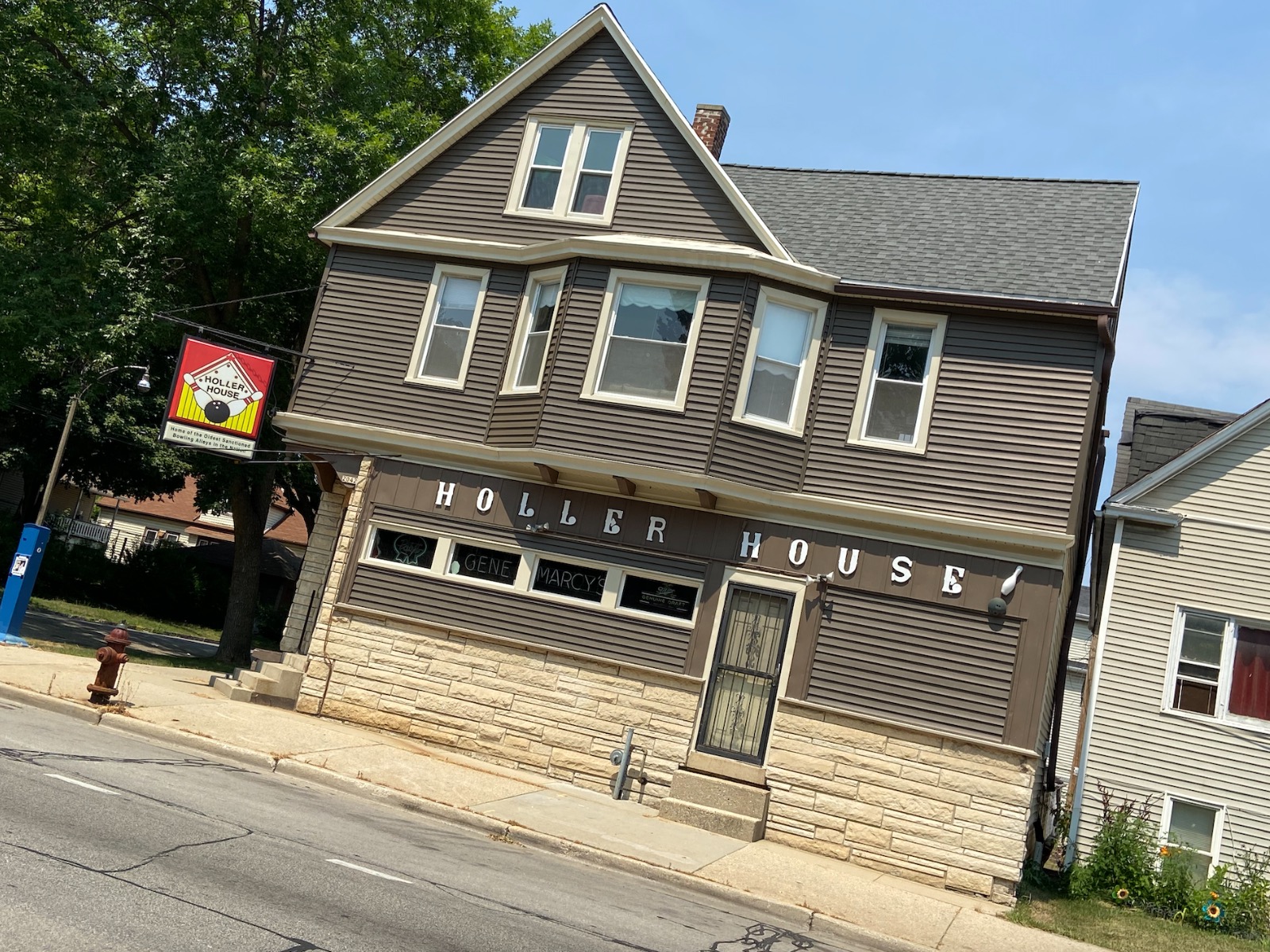 As one who lived and worked in the building until she was 19, Haefke remembers everything. She can tell you why the tables have coverings on them now. (Her dad got tired of people dancing on the tables and potentially breaking them – or themselves.) She can tell you the history of the end of the bar, which currently sells t-shirts and stickers but used to sell candy and, before then, ice cream. She recalls stories of cheering on ice deliveries for their antique fridge as a child and of her father being born in the bar's back room.
"I do everything with the respect to my parents and grandparents in my mind," she said. "I remember the beer delivery guys, the ice delivery guys, the bowlers. I would sit on the steps and watch all the bowlers – as my kids did growing up. We still all have that connection some way or another."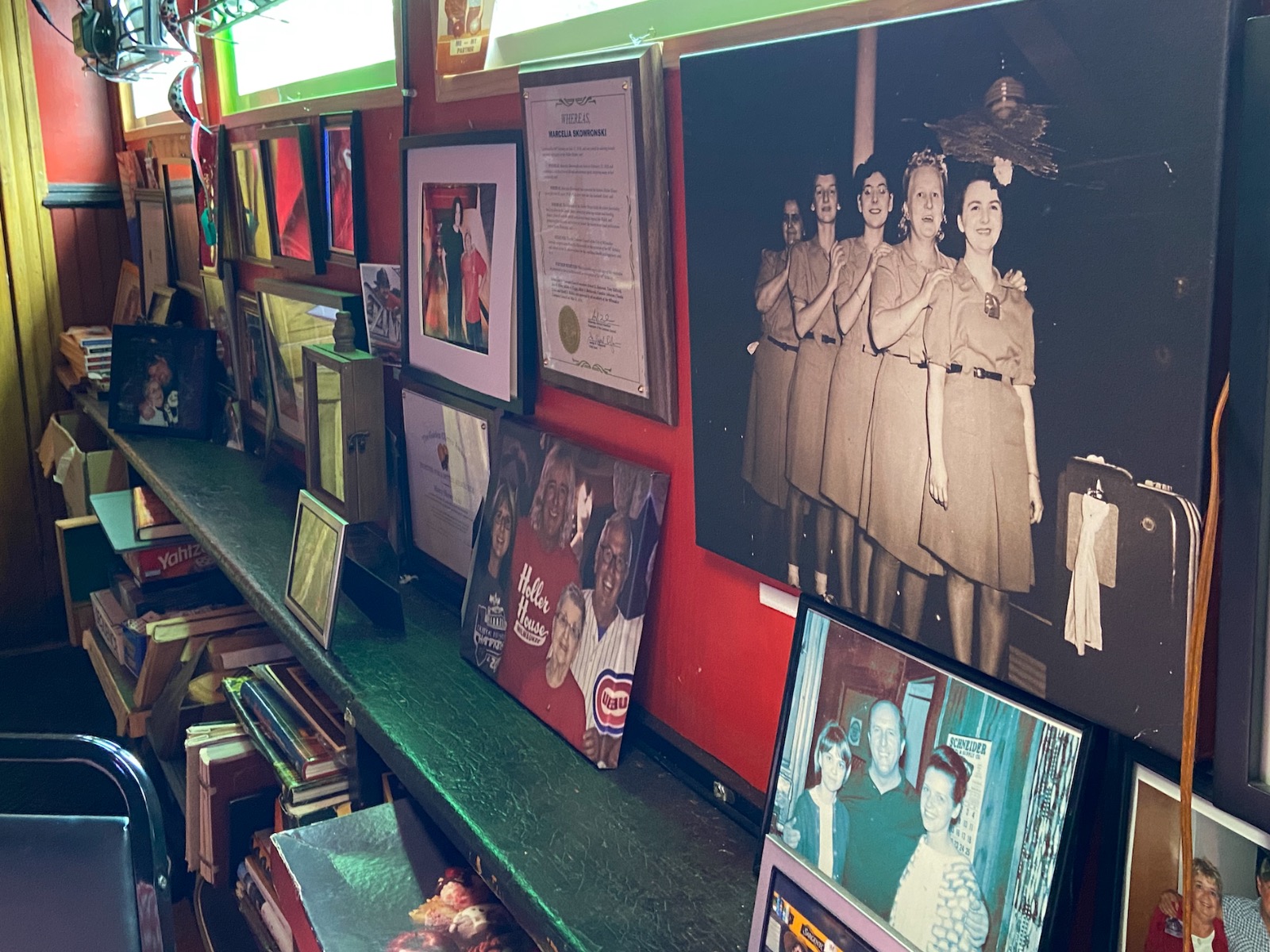 Haefke marks the third generation of the family to call the corner tap home, the original generation going back all the way to 1908 (and potentially beyond). Her grandparents started the bar as Skowronski's back then before her parents took over in 1954.
The name evolved, from Mike's Tap to Gene and Marcy's – still visible from the outside – to Gene and Marcy's Holler House "because everybody was hollering in here" to finally the Holler House. The family connection, however, stayed consistent with Haefke taking over in 2019, defeating the infamous third generation curse that can strike family-run small businesses.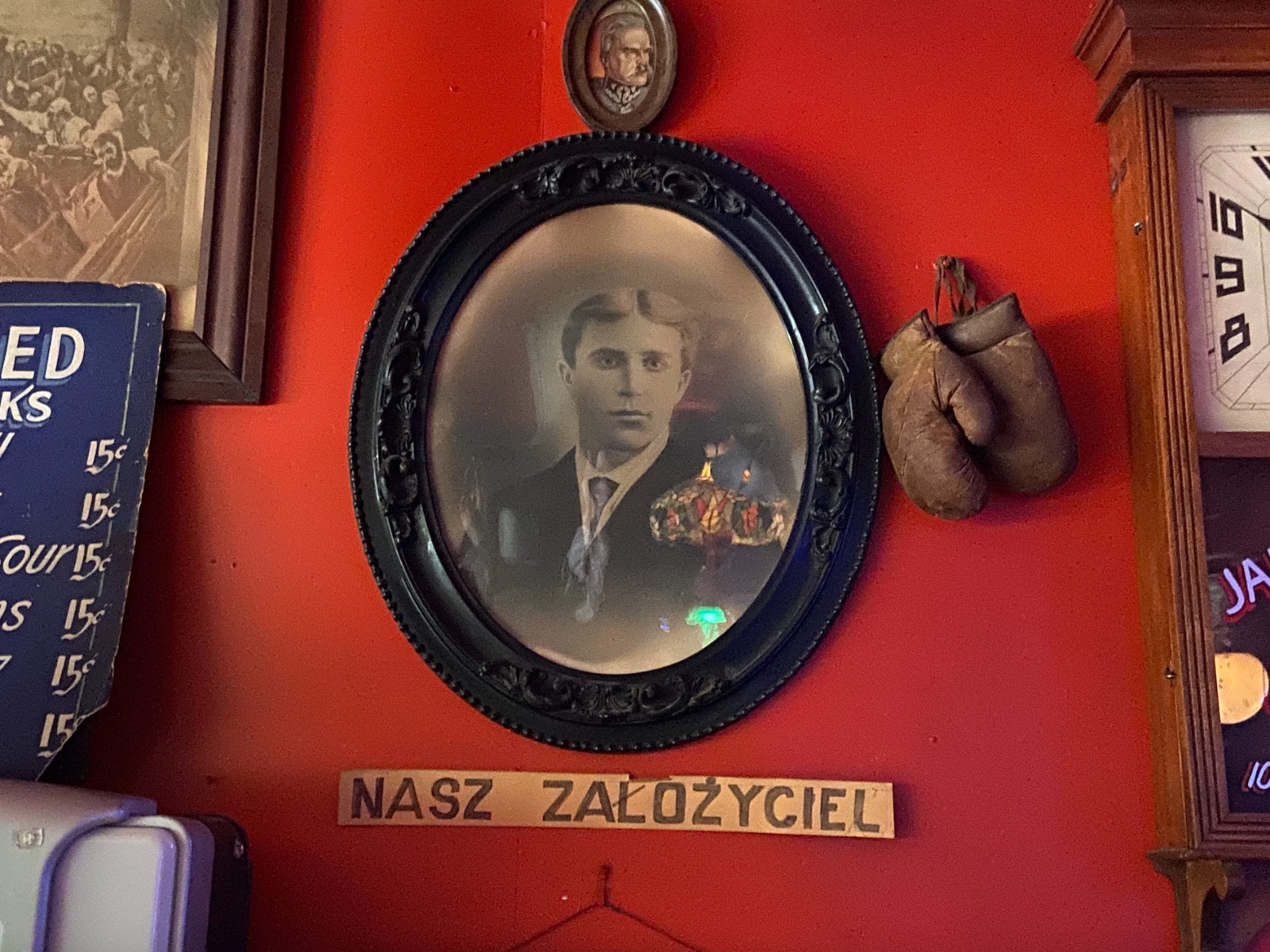 "I just have a very big love of this place," Haefke said. "When I was 12 and my mother made me wash woodwork and carry cases of beer, I guess I felt a little different, but no matter what I did in my life – mothering my children or having a career – I still always had that passion and always stayed connected in some way or another.
"When I was 21 or 22 or 23, you venture off and go to other places. Of course you want to see what's out there, but my friends and I, no matter what stage of life, have always hung out or came back.
"Now people I used to babysit for are older and bring their families in – plus a lot of new friends and my kids' friends come in. In the last 25 years, if I go other places, I learn to appreciate this so much more. Because you just don't find this anywhere."
While Holler House endured through generational shifts – with even the next generations eager to keep the connection going, according to Haefke – fate brought unexpected new challenges over the past year. Catherine's mother and the bar's long-time owner Marcy passed away in December of 2019 at 93. Then, just as Haefke and the Holler House family felt like they were emotionally finding their footing once again, the world went out from under everyone's feet with the arrival of the COVID-19 pandemic.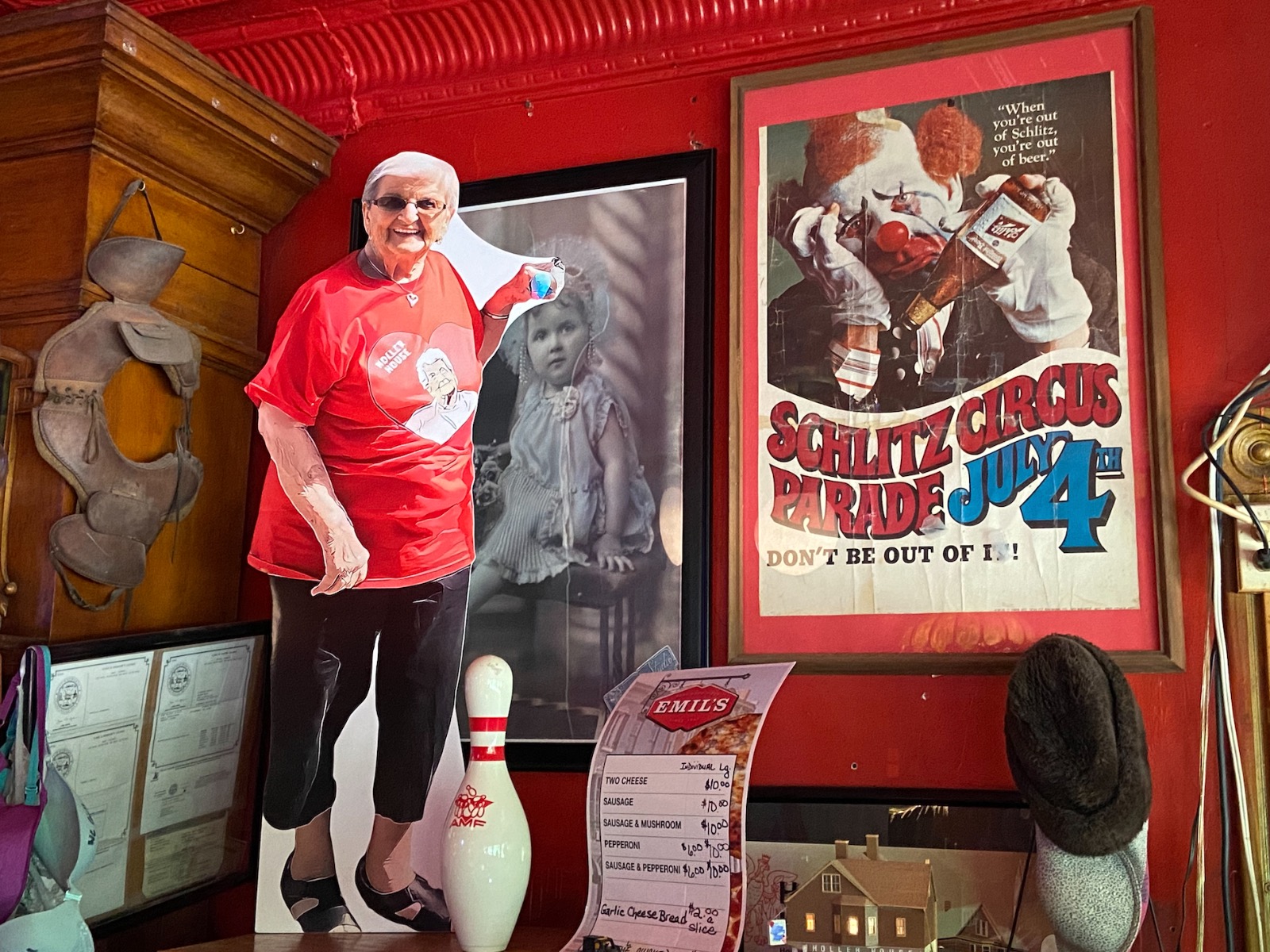 "We had a couple months of normalcy, in some way, and then all of a sudden COVID hit," Haefke recalled. "We're sitting here one night – I remember, on a Thursday – and they started closing everything like March Madness, and we're like, 'What is going on?!' By Tuesday, we had to shut down. And it was not a good year. We took a toll."
However, the Holler House – as it did through two World Wars, the Great Depression and the last global pandemic – survived.
Part of the bar's ability to endure was pure lucky timing. The shutdown and pandemic peak struck Holler House during the spring and summer, not prime business months for the bar and bowling alley, which typically hits its stride in the fall and winter and sometimes even closes during the slower summer months. Another aspect is Haefke's attitude toward the business, which is more of a personal passion project and less of a profit-focused endeavor.
"My husband said this is the first job that he's ever had that it cost him money to work here," Haefke said, with a laugh. "It's a hobby. It's a passion and a hobby. We make a couple of bucks to pay the electric bill, and we're able to maintain."
Most of all, though, Holler House survived because of family: both those bonded to the bar by blood, for sure, but especially those bonded by other ways. One bowling regular created a website for Holler House, something new for the very old-school spot which helped get the tavern's info further into the world and keep in touch with fans and customers.
Another woman from Illinois pitched in a video tribute to the Holler House that she allowed the bar to use on the website. Between those contributions and the many others who came out for drinks and company safely when they were able, a community was there to make sure Holler House stayed hollering and certainly not forgotten.
"As my mom always said, they're not just friends – they're our extended family," Haefke said.
"We embrace everyone, and everyone embraces my family. My parents were just very, very loved by people, myself and my kids and my grandkids," she added, with a teary pause.
As with everything, though there are still concerns in the air, things have made steps toward normalcy at Holler House. People began returning in the fall and winter, often calling ahead to make sure things weren't crowded inside. (Calling ahead is still a strong way to make sure the bar's open and check on the alley's availability.) Now with the vaccines, more regulars as well as new faces have ventured back to the bar and the bowling alley – with the latter again accepting reservations and prepping for the return of its popular bowling leagues in October. (For those still anxious about venturing out but wanting to support the bar, Holler House also sells t-shirts and stickers.)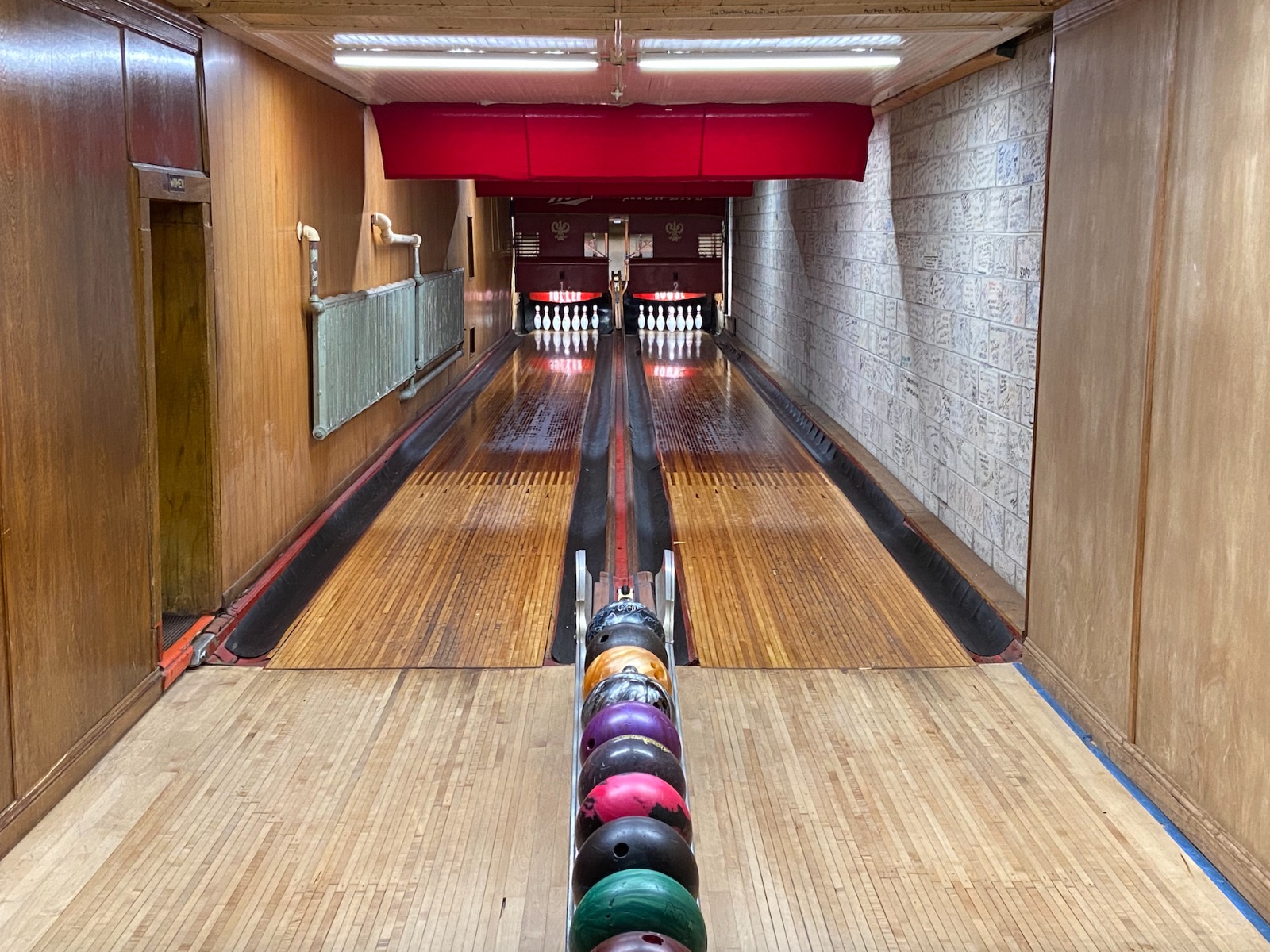 Things have changed a lot – and, for now, certainly haven't reverted entirely to regular times. But Holler House, as it's done over more than a century, still offers its unbothered sense of Milwaukee culture and close-knit community.
"It's just a little place where people come to relax and get a couple smiles," Haefke noted.
And hopefully, by the end of this all, this past year can be just another story told on Holler House's walls for decades to come.
As much as it is a gigantic cliché to say that one has always had a passion for film, Matt Mueller has always had a passion for film. Whether it was bringing in the latest movie reviews for his first grade show-and-tell or writing film reviews for the St. Norbert College Times as a high school student, Matt is way too obsessed with movies for his own good.
When he's not writing about the latest blockbuster or talking much too glowingly about "Piranha 3D," Matt can probably be found watching literally any sport (minus cricket) or working at - get this - a local movie theater. Or watching a movie. Yeah, he's probably watching a movie.