OnMilwaukee has partnered with MillerCoors to highlight some of Milwaukee's legendary watering holes. Don't you forget about them! Read all of them here. AND please celebrate this summer responsibly.
Standing at the intersection of Janesville Road and South 108th Street since practically before there was a formal Janesville Road or South 108th Street, The Bosch has seen a lot of change.
The tavern went from having a literal hitching post for horses out front to a drive-thru on its side for cars and trucks. The main drag it sits near graduated in size over the years, and what once was a standalone bar has now been surrounded by just about every brand and business possible. The building itself has been altered over the years. Heck, it's even seen its exact position on the corner shift, with the entire building moving back from the road with the help of some impressive local manpower.
One thing, however, hasn't changed in its more than 100 years of existence: The Bosch brings people together.
The oldest documented photo of the tavern itself goes back all the way to 1904 – though owner Rick Putlitz assumes it must've been built even earlier to be finished and comfortably in business by then.
"The old basement I'm sure was hand-dug," he said. "Someone scratched out a square with their foot on the corner in the dirt, had someone dig a four-foot-wide trench all the way around and just threw field stone in there. Poured some Portland concrete mix over it, waited for it to rain until it set up as a mass inside the trench, then dug out the inside. That became the basement. Those walls were four feet thick down there."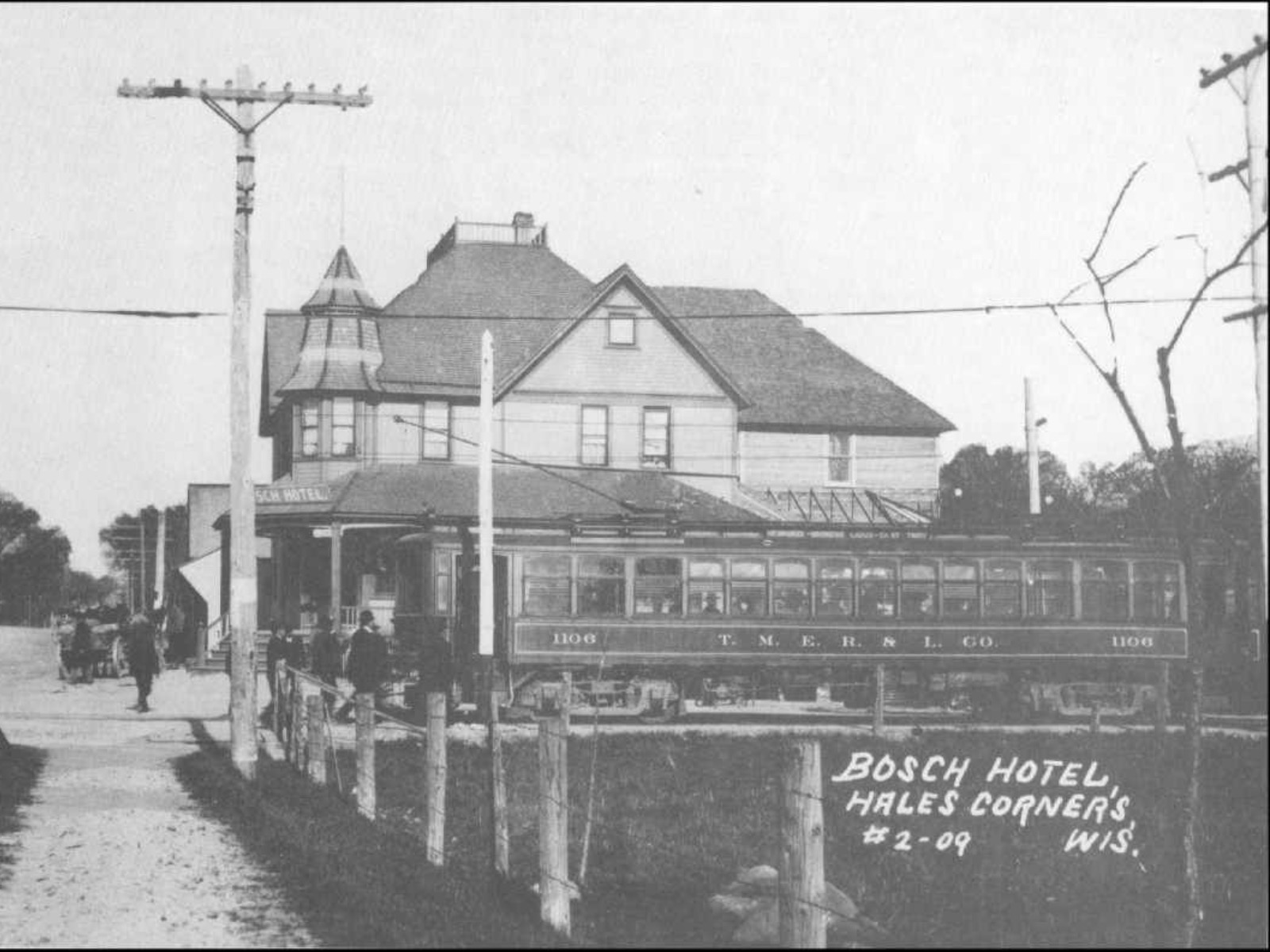 With that sturdy foundation set, The Bosch Hotel, as it was called back then, was a key stop for merchants and farmers traveling back and forth from bringing their wares to Milwaukee. Those returning home with some fresh coin from the city, according to Putlitz, would celebrate at The Bosch and the two other taverns around the triangle of roads on Saturdays, and sleep off their revelry under their wagons or carts before setting up a makeshift farmers market the next day with whatever produce and merchandise they had left over.
"That was, from what I'm told and what I believe, was the start of the St. Martin's Fair on Labor Day," Putlitz said. "When this got too built up and the two other taverns got torn down, it seemed to transfer up to St. Martin's."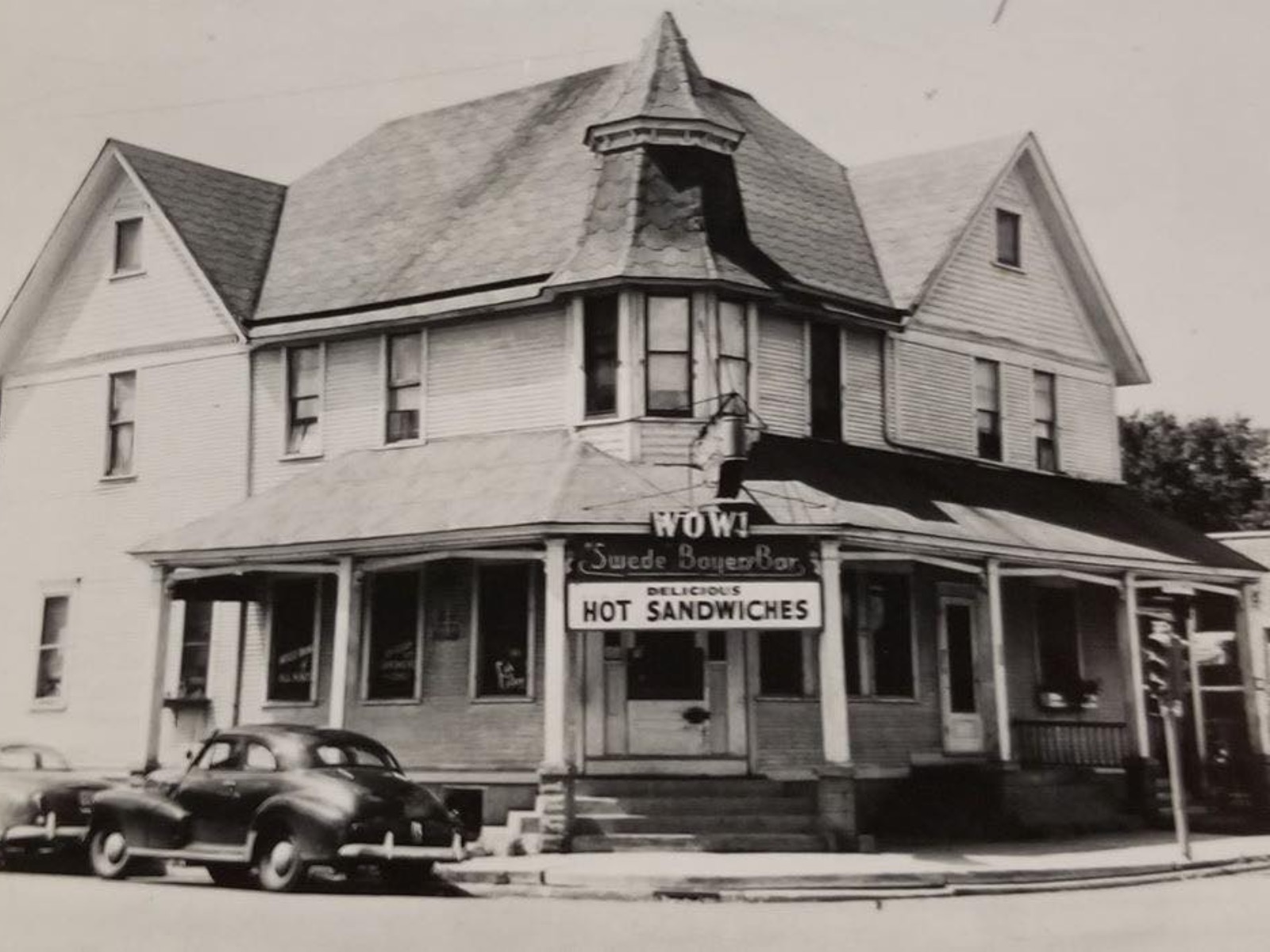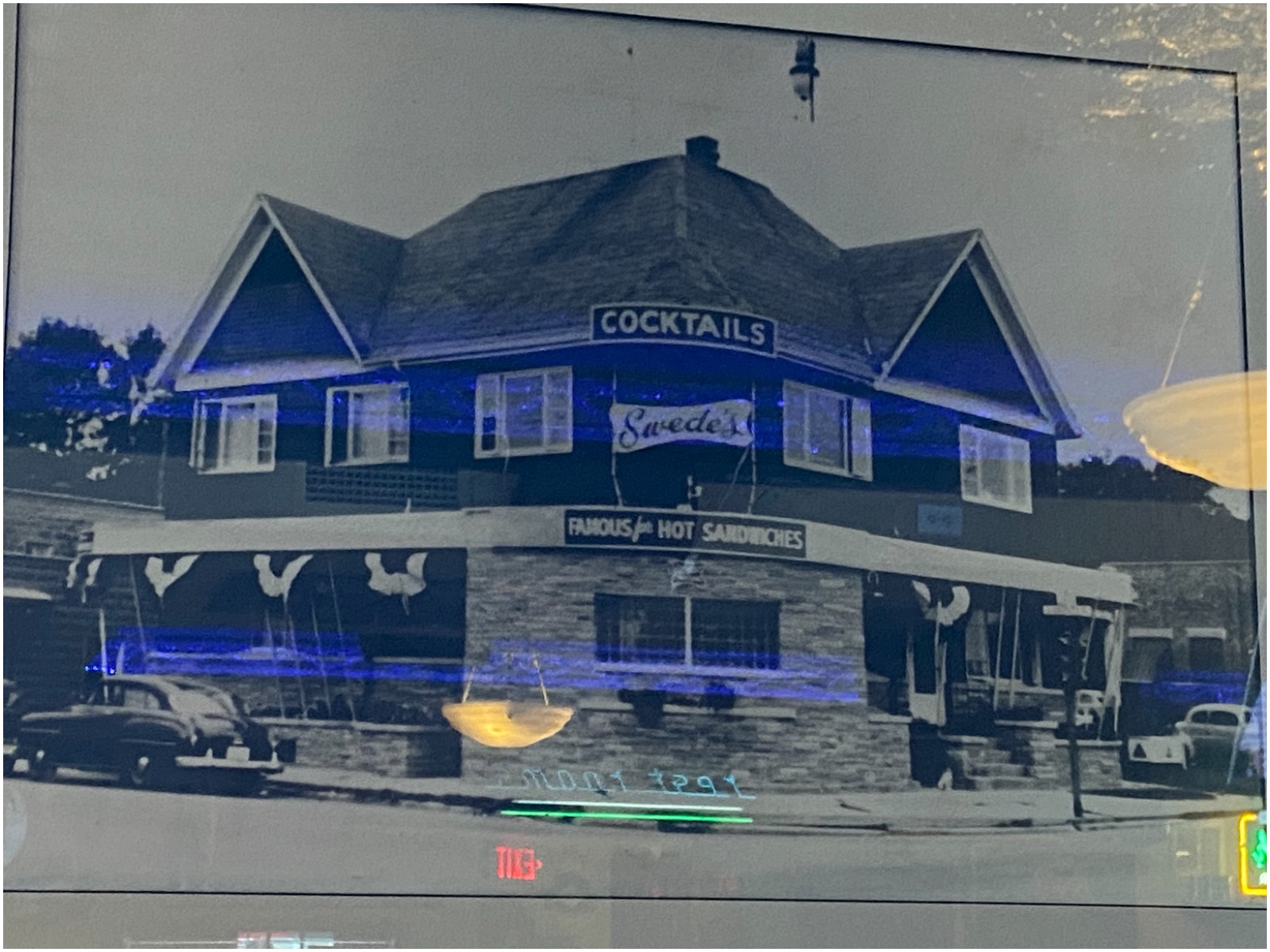 While the trio of taverns is no more and the farmers market shifted elsewhere, The Bosch stayed put, changing with the times – in particular during the '50s, taking on the style of the era, for better and mostly worse – before Putlitz, who grew up in the neighborhood with the bar, purchased it during the '90s.
"I brought my girlfriend in here on a Saturday night; the bartender, the guy who was leasing the place, had his head down on the bar with a cigarette burnt down to his fingers, and the only other two guys were talking to themselves. The nicotine was running down the walls," Putlitz recalled. "My girlfriend goes, 'Why did you bring me here?' And I said, 'I just bought this place.' She started crying."
He knocked out the outdated décor, cleaned up the historic spot, renovated the space and, based on the old photographs, brought back its classic Victorian look – complete with the wraparound porch and the turret on the roof – with a timeless-looking inside to match. The rooms are filled with warm and no-frills wooden tables and chairs, the bar itself serves as a sturdy wooden centerpiece and the ceiling comes decorated with antique tin roof-style detail. The inside has a frozen-in-time texture to match its historic exterior.
"I came up with how I thought it should look, with a mix of what it could've looked like at the time," Putlitz noted. "To this day, I'll hear people talking about 'look at that antique bar.' Nah, we built it to look that way, like a replica. And I think that's the reason for our success, why we've been around for 30 years: It has a timeless design and a historic aura to it that people associate with being time-tested and true."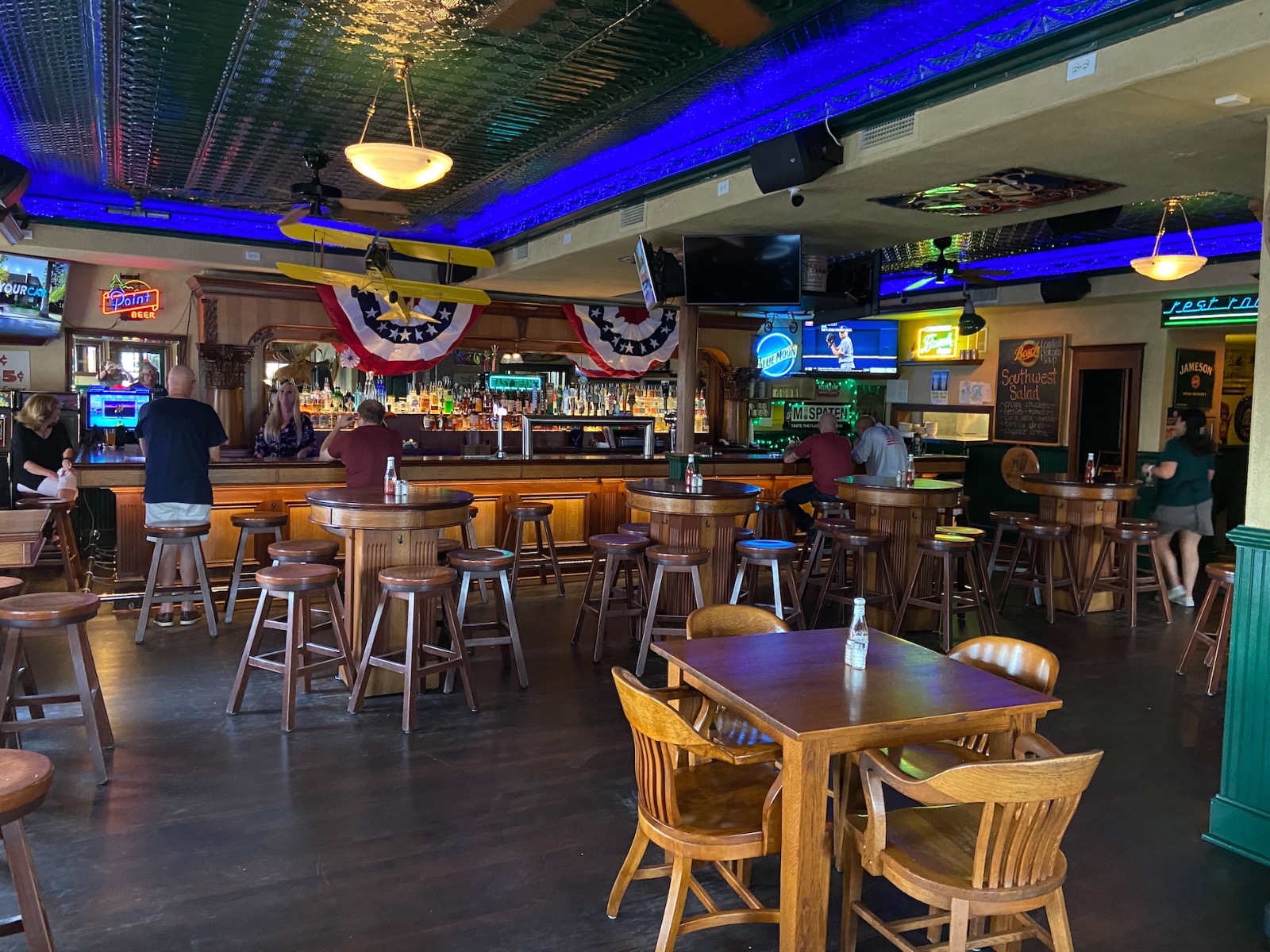 And the times have indeed tested Putlitz and The Bosch.
Even before the COVID-19 pandemic, The Bosch had its share of challenges. Thanks to Highway 100's expansion, the tavern lost its popular beer garden space and was forced to move its physical location slightly but significantly further away from the corner to make room. Thankfully, after years of pulling the community together, the community pulled the Bosch together – quite literally, as hundreds of people gathered in fall of 2016 to "tug the tavern" the final two feet to its new spot.
Though it ended with an inspiring feat, the entire process of moving the historic building closed down The Bosch for about a year – and then the road construction began right outside its front door, blocking main road access to the bar for two years. Regulars know there's a back entrance via an alley way on. S. 109th St., and they did their best to keep The Bosch afloat – but it was still at 50 percent business during that time, according to Putlitz.
Then, coming out of that laborious road block, finally ready to get their feet back under themselves, COVID-19 struck – both the business and Putlitz personally, catching the virus this past winter. Thankfully, he had a comparatively mild case – just a slight fever, a headache and "a case of drag-ass for a week" – but months later, he's still getting his sense of taste and smell back. He's a convert to IPAs now because they're what he can actually taste the most, and he struggles telling the differences between certain scents.
"What I really miss is I can't smell chicken on the grill," he said. "It's kind of there, but it's not that, 'Oooh, who's cooking chicken!?' smell."
As before, though, people came together to pull The Bosch through. Like many bars and restaurants, the tavern pivoted early in the pandemic, transforming its gravel parking lot into a drive-thru a week or two into the shutdown. And though the lot is big, customers regularly filled it up and beyond week after week to pick up Bosch's delicious specialties – from its classic crisp and flaky fish fry to its drool-worthy barbecue, the pride of the bar menu smoked to perfection (applewood for the pork and Saturday special St. Louis-style ribs, hickory for the brisket) right there on site. It's quietly some of the best smoked meat found in Milwaukee, though not for the locals who've lined up to get that, along with the fish fry and other menu standouts, over the past year.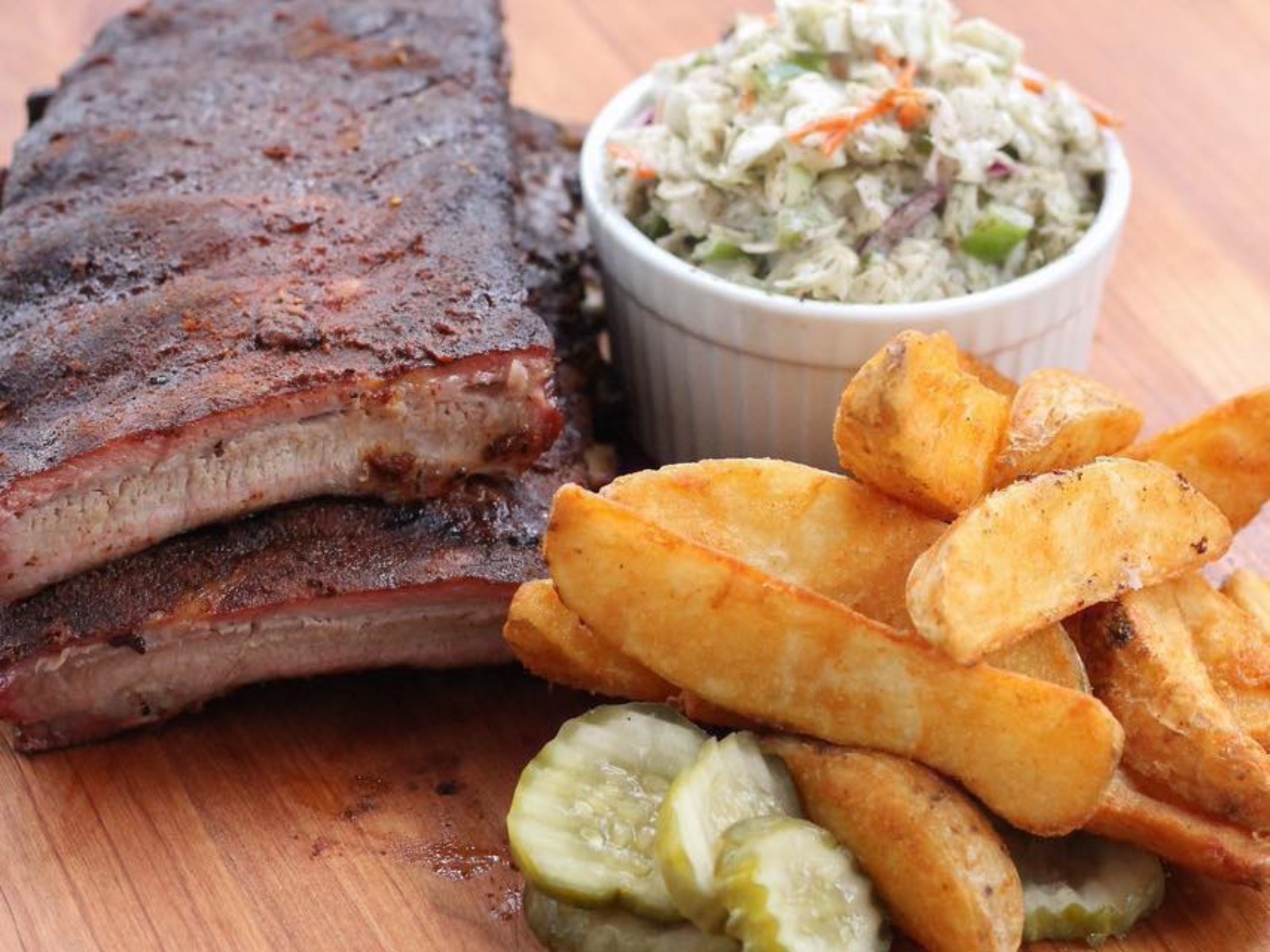 "That was the deal-maker," Putlitz said. "That put us back in business."
The drive-thru is still open now, mainly for weekends with the fish fry and Saturday special barbecue. But with things reopened and people getting vaccinated, customers returned inside as well, dining in, watching the day's Brewers game and reconnecting with the community as well as the spirit of a neighborhood getting back together.
What else are you supposed to do in a setting that feels so warm, classic and timeless, a place that feels like its roots are deep within the ground of Hales Corners and also its soul. It's both a time capsule and a time machine; a visit feels like a trip back to the past while also teleporting you hours into the future in seemingly the blink of an eye.
As for the future, The Bosch's looks bright in Putlitz's mind. Its next evolution – expanding the tavern with a new and improved beer garden as well as a little brewery next door – is something he's been cooking up for years. He held off on those ideas, however, in a rare case of good luck and timing considering the financial roller coaster ride that was soon to come.
"I have very grand plans that could only be supported by grand business – and during the highway and COVID, I would not have had grand business," Putlitz said. "It would've been devastating."
He still has the plans, though, as well as the hope for them to become reality sooner than later. It's been a rough road in recent years – quite literally, in Highway 100's case – but as a barbecue expert, Putlitz should know the best things in life often come low and slow.
"It's a different world with this. We're safe, we're secure and we're still here. Are we lines out the door, counting the people coming in? Not yet. But when the time is right, we will."
Sitting on a corner more than 100 years old, still bustling, history would seem to agree.
As much as it is a gigantic cliché to say that one has always had a passion for film, Matt Mueller has always had a passion for film. Whether it was bringing in the latest movie reviews for his first grade show-and-tell or writing film reviews for the St. Norbert College Times as a high school student, Matt is way too obsessed with movies for his own good.
When he's not writing about the latest blockbuster or talking much too glowingly about "Piranha 3D," Matt can probably be found watching literally any sport (minus cricket) or working at - get this - a local movie theater. Or watching a movie. Yeah, he's probably watching a movie.