We stepped into the Swingin' Door Exchange during the lunch rush on a Wednesday afternoon, so we were fortunate to find two seats at the bar. The historic saloon and eatery, 921 E. Michigan Ave., has three dining areas with various seating options, but for the authentic Swingin' Door experience, only bellying-up to the bar will do.
"Regular" customers sat on both sides of us and the co-owner, Shelly Sincere, was working her butt off behind the wood. She greeted both gentlemen by name, and like a magician of mixology, made a Manhattan and a gin with limes appear in front of them almost immediately.
"We really thrive knowing that everything here: our food, our drinks and our service is high quality. Even when we're in the weeds," Sincere told us while setting plates of food in front of eager-looking diners.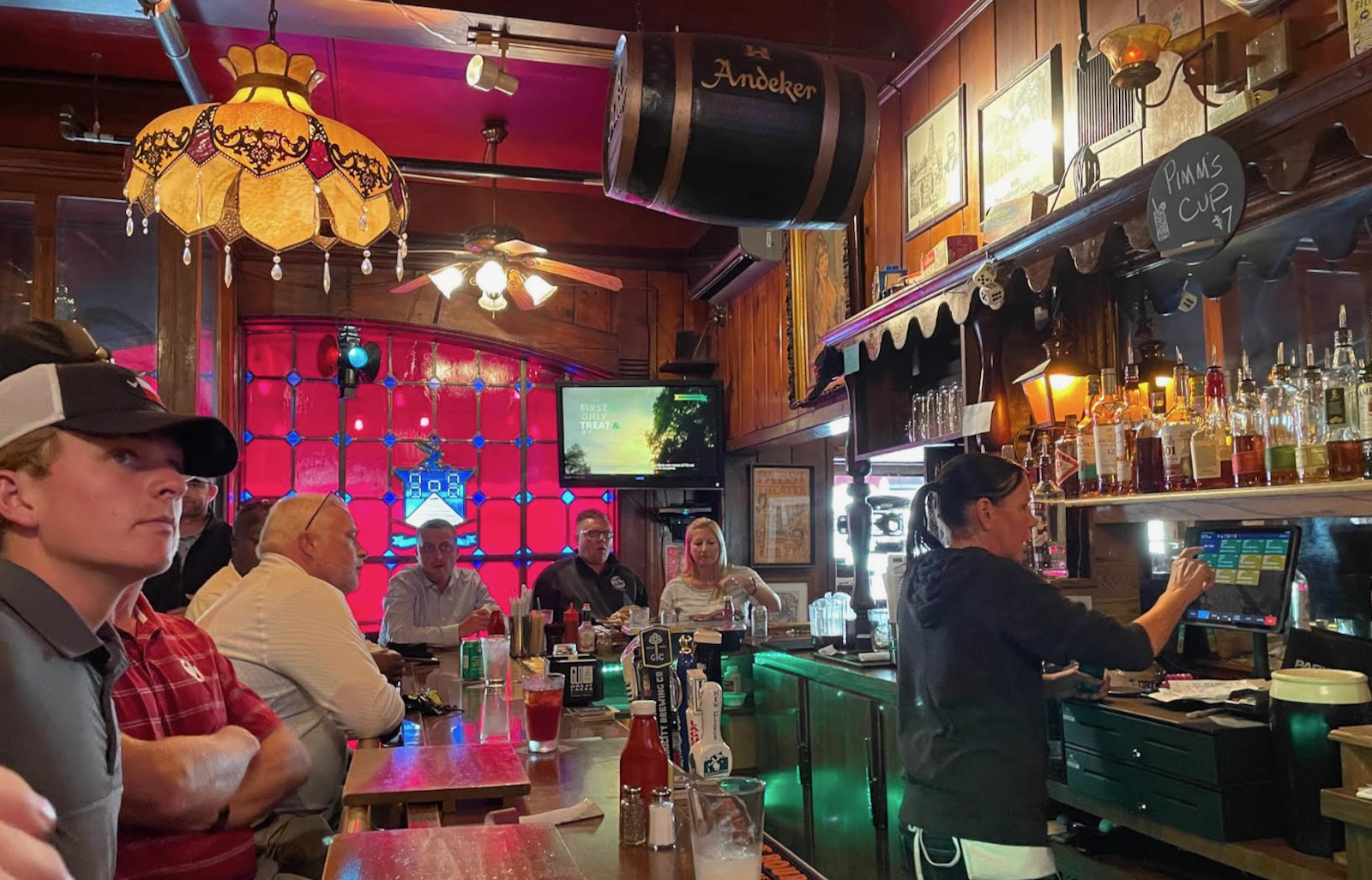 We ordered a couple of Millers, a Lite and a High Life, and started to look around, engaging ourselves once again with the old school tavern located on the ground floor of Downtown's iconic Mackie Building, just below the opulent Grain Exchange Room.
It had been a while since our last visit due to the pandemic and mandatory shut down, and yet it felt like very little time had passed since we last hunkered down in this historic tavern. Everything looked pretty much the same, but fresher.
Swingin' Door's decor is a warm blend of dark wood, stained glass windows, vintage photos of Milwaukee and amusing antique items and signs, including one that reads "Here's to alcohol…which often makes one see double and feel single."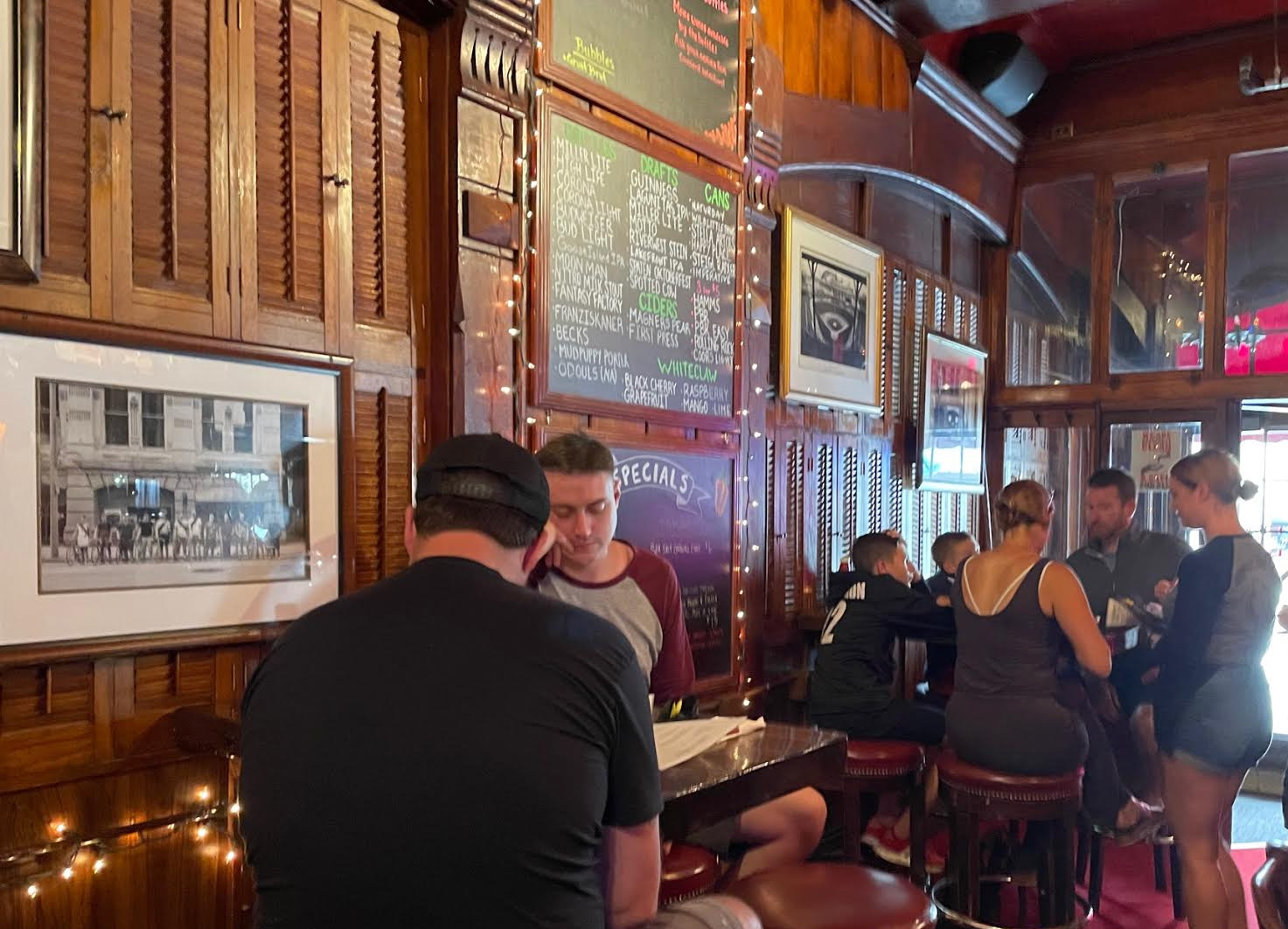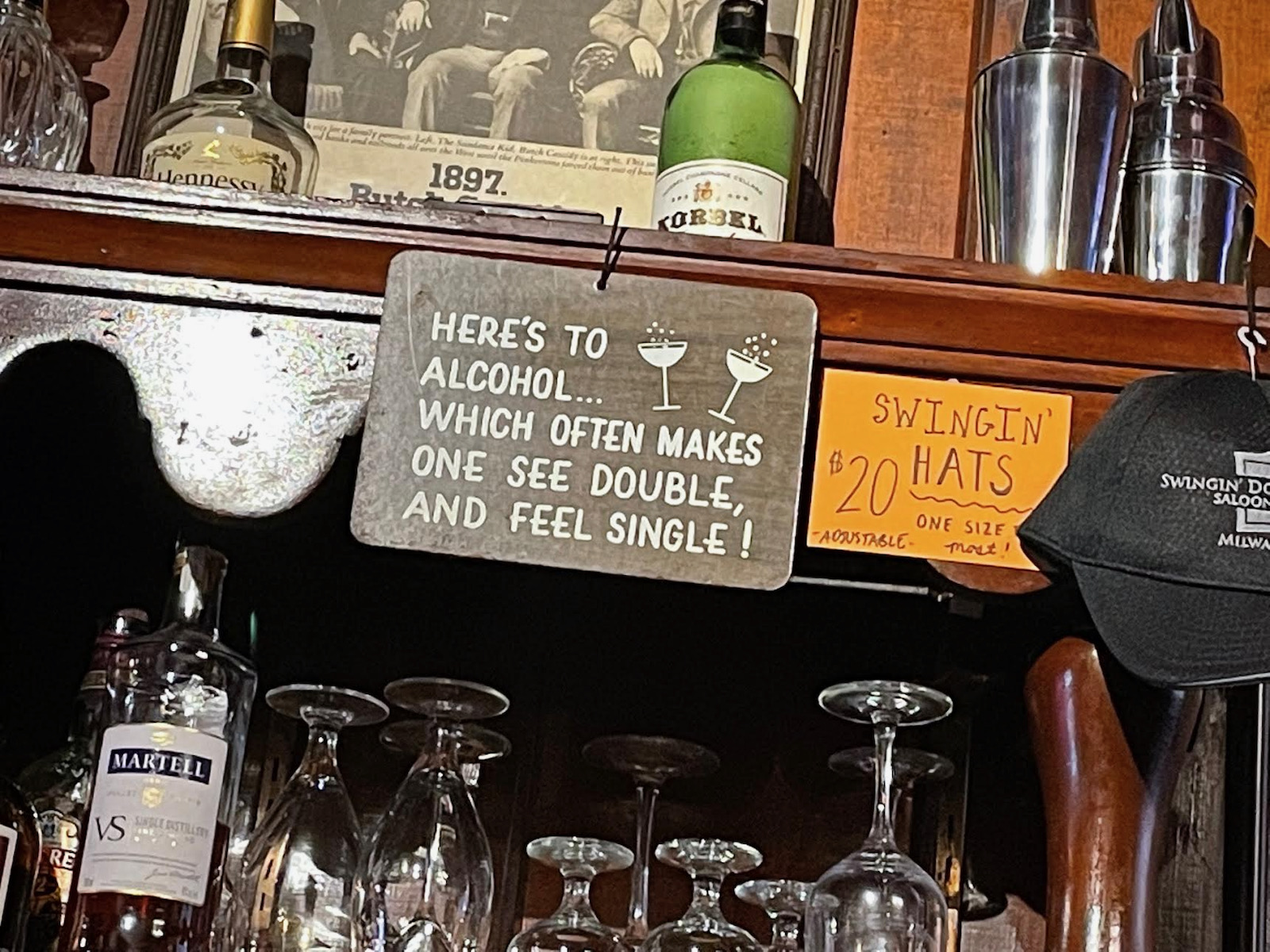 The menu is a surprising mix of from-scratch casual foods such as burgers and pork chop sandwiches, along with higher-end entrees such as baby back ribs and a New York strip. There's also a lengthy list of inspired soups and salads, and numerous daily specials. The Nashville hot chicken sandwich special was already sold out by the time we sat down.
The combinations of gourmet and comfort food items is one of our favorite aspects of Swingin' Door. On this trip, we ordered the Big KC Burger with a side of spicy Vermouth carrots, and a classic club sandwich with a heaping portion of roasted Brussels Sprouts.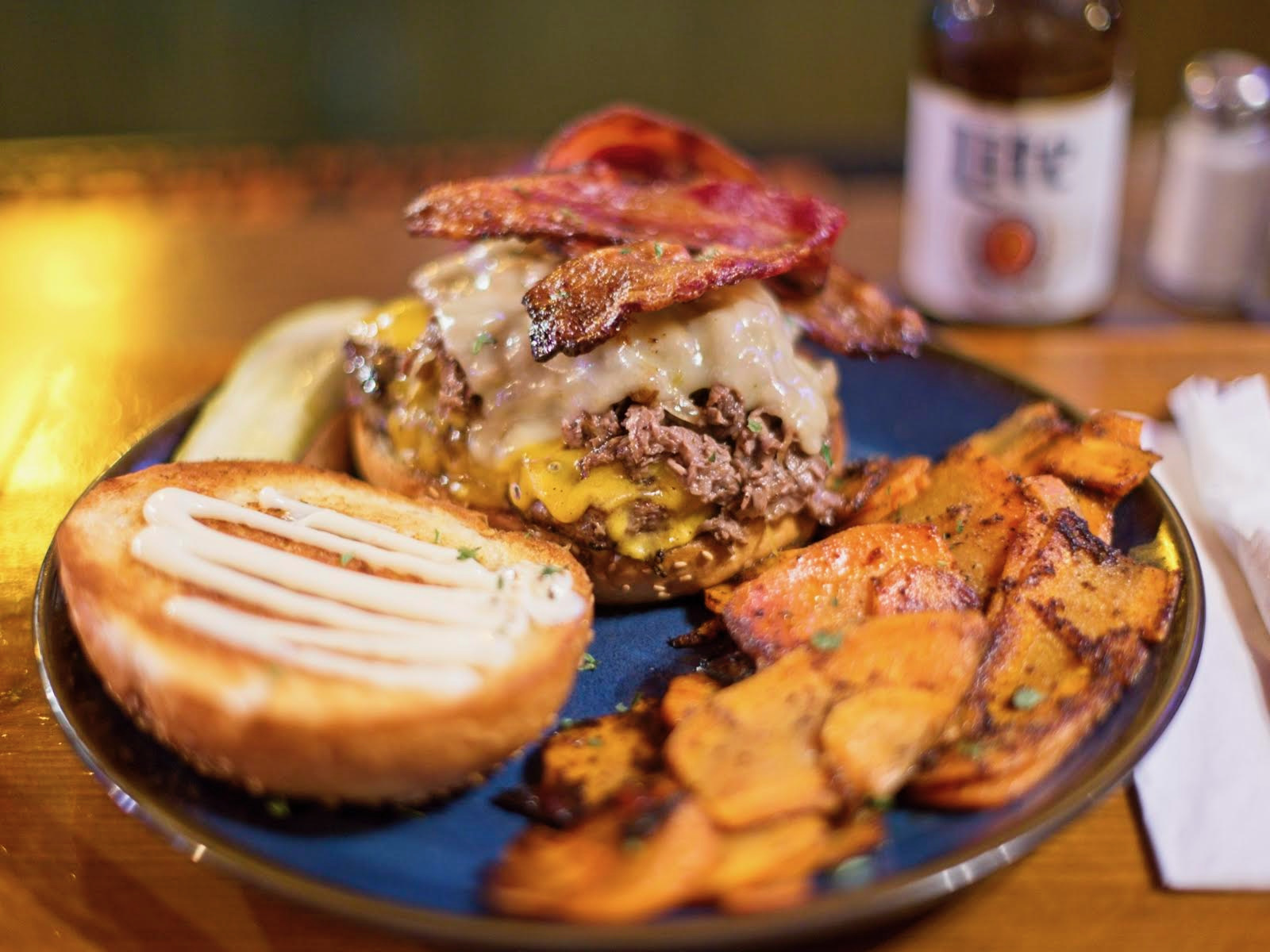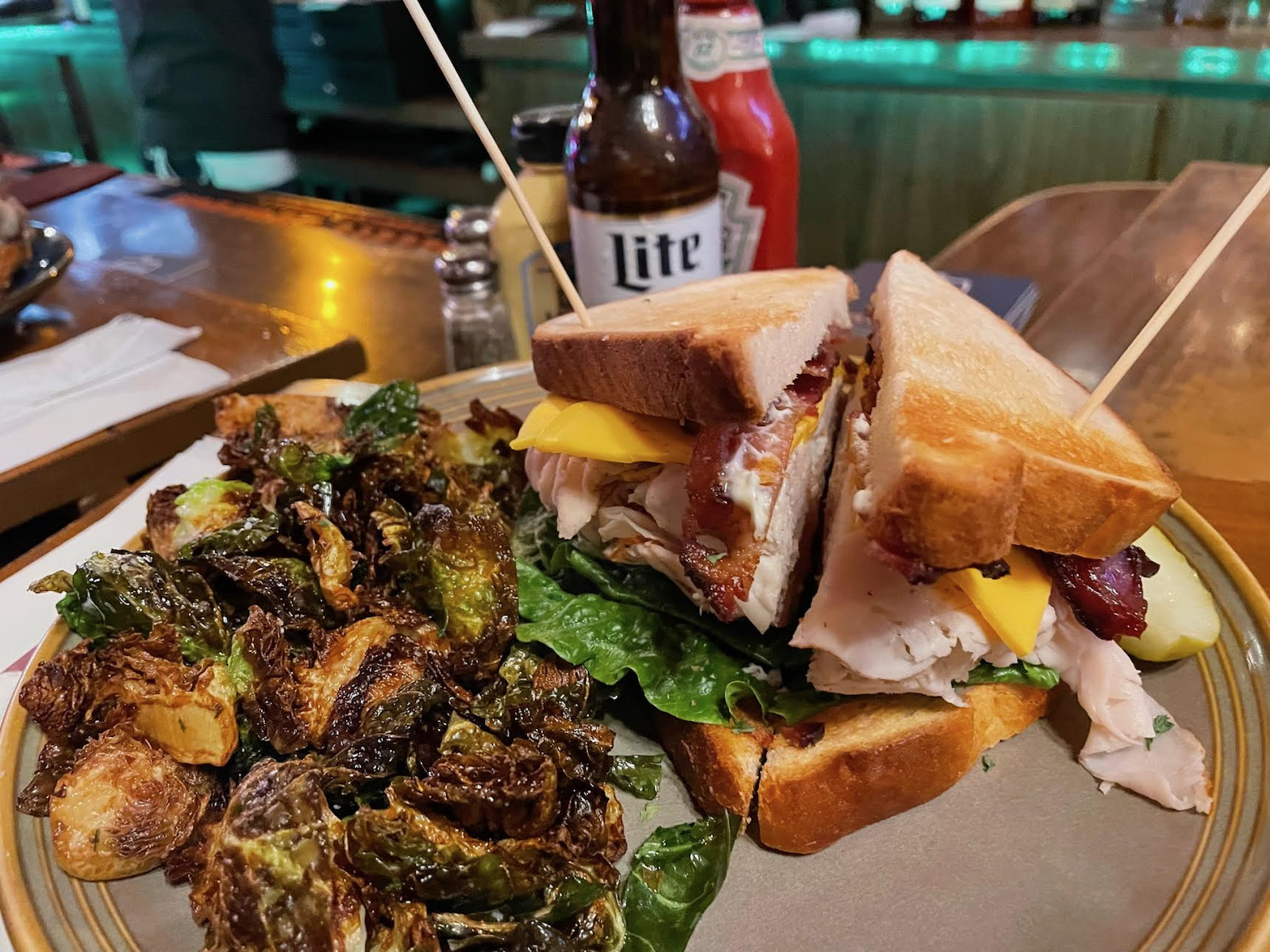 On other visits we've ordered ribs with homemade potato chips and Old Fashioneds, or the fish fry with the 3-for-$5 canned beer special and a lush beet salad. Anything goes at Swingin' Door.
The history of the saloon and eatery runs deep. The space has housed a bar since 1933. Originally, it was called The Exchange Tavern and then sometime in the 1960s, it became Bubin's Saloon. In 1973, it was purchased by Michael Murphy and became the Swingin' Door.
It remained that name until Murphy sold the bar to the current owners, Sincere and K.C. Swan, in 2010 who then renamed it the Swingin' Door Exchange. Prior to purchasing the place, the couple worked as managers at the former Slim McGinn's.
On our way out the door, we ask the still-very-busy Sincere to share the secret of the Swingin' Door's success.
"We value that we have an institution here. And we value all of our regulars as well as the first timers," says Sincere. "Mostly we just want this to be a place of quality and kindness for everyone who stops in."

Molly Snyder started writing and publishing her work at the age 10, when her community newspaper printed her poem, "The Unicorn." Since then, she's expanded beyond the subject of mythical creatures and written in many different mediums but, nearest and dearest to her heart, thousands of articles for OnMilwaukee.

Molly is a regular contributor to FOX6 News and numerous radio stations as well as the co-host of "Dandelions: A Podcast For Women." She's received five Milwaukee Press Club Awards, served as the Pfister Narrator and is the Wisconsin State Fair's Celebrity Cream Puff Eating Champion of 2019.