It doesn't matter how long you've lived in Wisconsin; as much as you dream of a white Christmas, winter starts to lose its enchantment once January comes along. The excitement of seeing Wisconsin Avenue and Cathedral Square Park dressed in holiday style has vanished, replaced instead by the increasingly frigid temperatures as well as dramatically shorter and darker days.
You know what that means: The winter blues are officially here.
The winter blues are a very real thing. We've all experienced them to some degree. That general "blah" feeling that comes with constant cold and frequent darkness. The constant dread of getting out of bed in the morning, knowing that getting to work and performing basic tasks requires a tremendous amount of energy and determination.
But we don't have to just blindly accept that we're going to be a little more lethargic and irritable in the coming months. I, for one, am a fighter, and I'm not going to take the winter blues lying down this year.
So how do I choose to combat them? Putting a little more romance in my life.
Don't misunderstand me – I have been happily married for over two years, and I love my husband beyond words. But that doesn't mean we should stop surprising each other. Sure, we have our comfortable routines together, but this winter especially, we are committed to finding ways not only too creatively explore our love story but to beat those annual winter blues.
While Netflix and pizza are always wonderful, to me, romance automatically means a night on the town. My ideal date night involves enjoying a great restaurant with plenty of ambiance, dim lighting and exceptional food, aka the kind of food that I don't have the capacity to cook myself. It also means sitting in a darkened theater, taking in a show and holding a special someone's hand.
So, instead staying in and sitting on my couch, I'm going to bundle up and paint the Brew City red, the color of love, passion, and romance. Join me, won't you?
Eat: Third Coast Provisions
I've always found seafood to be an especially passionate dining experience – and not just because of what they say about oysters. And whenever I think of romance in Milwaukee, I know that Third Coast Provisions is among the very best.
Before my visit to Third Coast Provisions, I spent some time taking part in one of my favorite activities: studying the menu online. If this Eat, Play, Applaud series has taught you one thing about me, it's that I'm a planner – and that especially includes what I eat. Walking into a restaurant and not knowing exactly what I'm going to order is a rare occasion for me. But in studying Third Coast Provision's menu, I found picking my entrée to be especially difficult. Why? Because there are too many wonderful things to choose from (although the wild striped bass paired with a glass of sparkling wine popped off the page).
Third Coast Provisions combines the seafood you crave with the familiar and whimsical flavors of the Midwest you cherish. It is the mission of head chef Andrew Miller to give Milwaukee diners (and romance-hunters like me) fresh fish, produce, meat and artisan goods from quality producers in Wisconsin and in the surrounding Great Lakes states. Long story short, this is seafood, Wisconsin style.
Menu offerings, such as the smoked Two Rivers whitefish with a serving of their Parker House rolls (served with cheddar bay butter), prove that there are just some things Wisconsin chefs do better. And if seafood doesn't inspire you to give your love life a boost, not to worry – Third Coast Provisions has a range of other delicious options to satisfy both your romantic and literal appetite. Get your date night started with an appetizer of steak tartare, for instance, before diving into a mouthwatering helping of mushroom ravioli.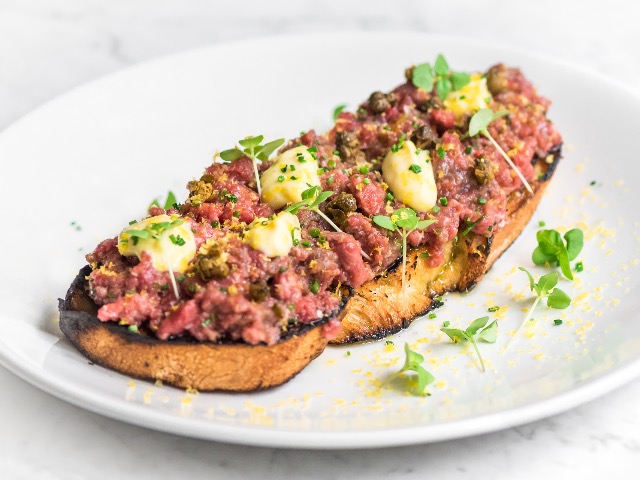 As the saying goes for singles everywhere, there's plenty of fish in the sea – and Third Coast Provision prepares them all perfectly.
Third Coast Provisions also has the added bonus of being only half a mile away from the Wilson Theatre at Vogel Hall. And trust me, a walk from the restaurant to the theater on a chilly January night is the perfect excuse to snuggle up close to your special someone and keep the night's romance theme going.
Play: "Venus and Adonis, Dido and Aeneas"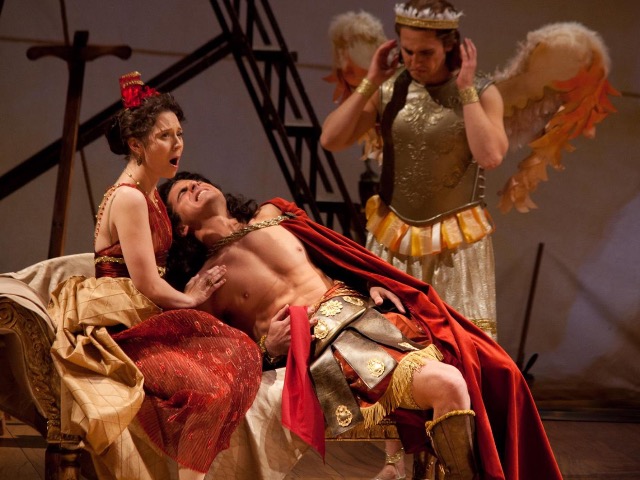 Living in a culture like ours where capitalism is king, we are no strangers to the famous two-for-one deal. Get two sweaters for the price of one? Sure, why not! Buy one night's hotel stay and get the second night free? Sign me up! God knows that I'm no stranger to a good two-for-one special (especially on Black Friday).
But this is might be a two-for-one deal that you've never experienced before.
The Florentine Opera Company's "Venus and Adonis, Dido and Aeneas" puts other two-for-one deals to shame. Their latest production, which features Baroque period instruments and only runs through this upcoming weekend, promises twice the romance and double the drama – all in one glorious package.
John Blow's "Venus and Adonis" sounds like your typical romantic comedy, but with a much sadder twist (unless you count a typical Nicholas Sparks novel). Based on the popular Roman myth, this tale tells the story of the beautiful Venus who falls in love with Adonis, a handsome and daring hunter. But one twist of destiny promises to change their lives forever. Will their story of passion and longing be as seamlessly paired as the Milwaukee oysters with the Fresh Coast Pale Ale that I just might order at Third Coast Provisions before the show? Or is theirs a story that is ill-fated and tragic? I can barely wait until opening night on Friday to find out.
The beauty and the tragedy within love is further explored with the second story of the evening, and trust me, the plot doesn't sound like your typical Tom Hanks/Meg Ryan movie. Although "Dido and Aeneas" sounds like a typical boy meets girl story (boy being Aeneas the Trojan hero and girl being Dido, Queen of Carthage), this is opera, and opera is anything but simple. It's going to take a lot to get these two lovebirds to an easy happily-ever-after ending, as they are frequently torn between their passion for each other and their duty to their homelands.
No matter how these stories end, one thing is certain: I have a feeling you'll be holding your date a little bit tighter by evening's end.
In the midst of January, the most wonderful time of the year has officially past – or has it? It's up to us to find creative ways to make all of winter in Wisconsin as magical and exciting as it always is during the holiday season. If you're like me and romance is your solution to chasing away the seasonal blues, know that your next date night is already planned with a visit to Third Coast Provisions and an evening at the opera. Trust me, it doesn't get much more romantic than that in Milwaukee.
A proud Wisconsin native, Caitlin Elftman is always up for a night on the town in the Brew City. If you ever need someone to catch a play or a concert with, or a friend to check out the latest Milwaukee restaurant opening, she's your gal!
Caitlin is also a lover of international travel, makes a mean risotto and knows every Neil Diamond and Celine Dion song you could throw at her.