CHICAGO - As an Italian-American and borderline wino (I mean, aficionado), I've had Eataly on my short list of must-visits for a few years. Earlier this month, my dream of plates piled with fresh pasta and cannolis the size of a boot came to fruition when my family and I made the easy journey to Eataly, 43 E. Ohio St.
Eataly is a chain of large Italian food halls located in New York, Boston, Los Angeles, Silicon Valley, Dallas and, lucky for us, Chicago. The massive marketplaces house a variety of restaurants, food and beverage counters, retail items, bakery, brewery and a cooking school. Think Brady Street's Glorioso's on steroids.
"We always like to say, 'When you can't go to Italy, come to Eataly.' Our invitation to guests is simple: we want our customers to eat, shop and learn. It's an immersive, vibrant experience from the moment you walk in, and it's easy to spend an entire day exploring our offers," says Nico Dagnino, Eataly Managing Director, North Region.
We made it to Eataly from Milwaukee in about 80 minutes after planning the trip during the day to avoid high traffic times. Conveniently, there's a parking structure directly across the street.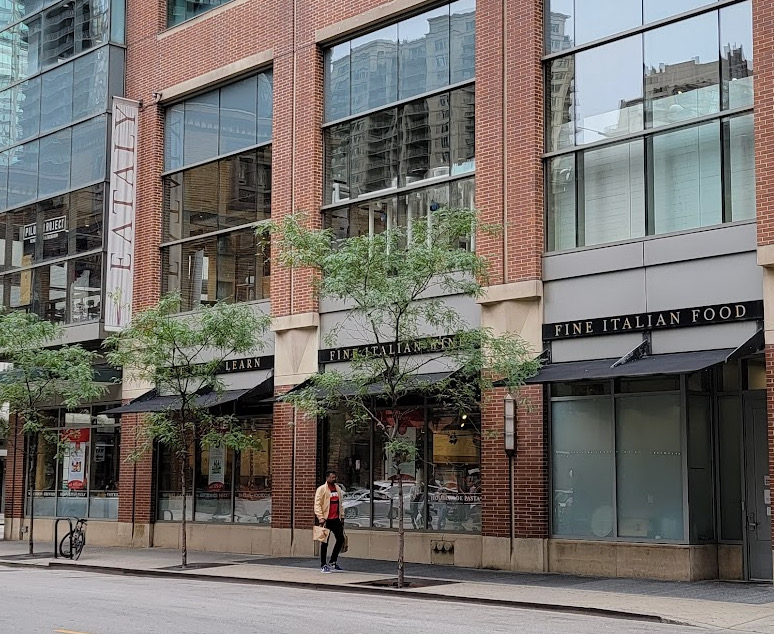 Eataly Chicago, which opened in 2013, occupies a two-story building and is easy to navigate. The first floor is comprised of a grab-and-go section called "Made in Eataly," Gelato Bar, pizza-by-the-slice, and a bakery, La Pasticceria E Venchi, with a head pastry chef trained in Torino, Italy. There's also an incredible selection of chocolate, coffee, tomatoes, kitchen items, candy and more.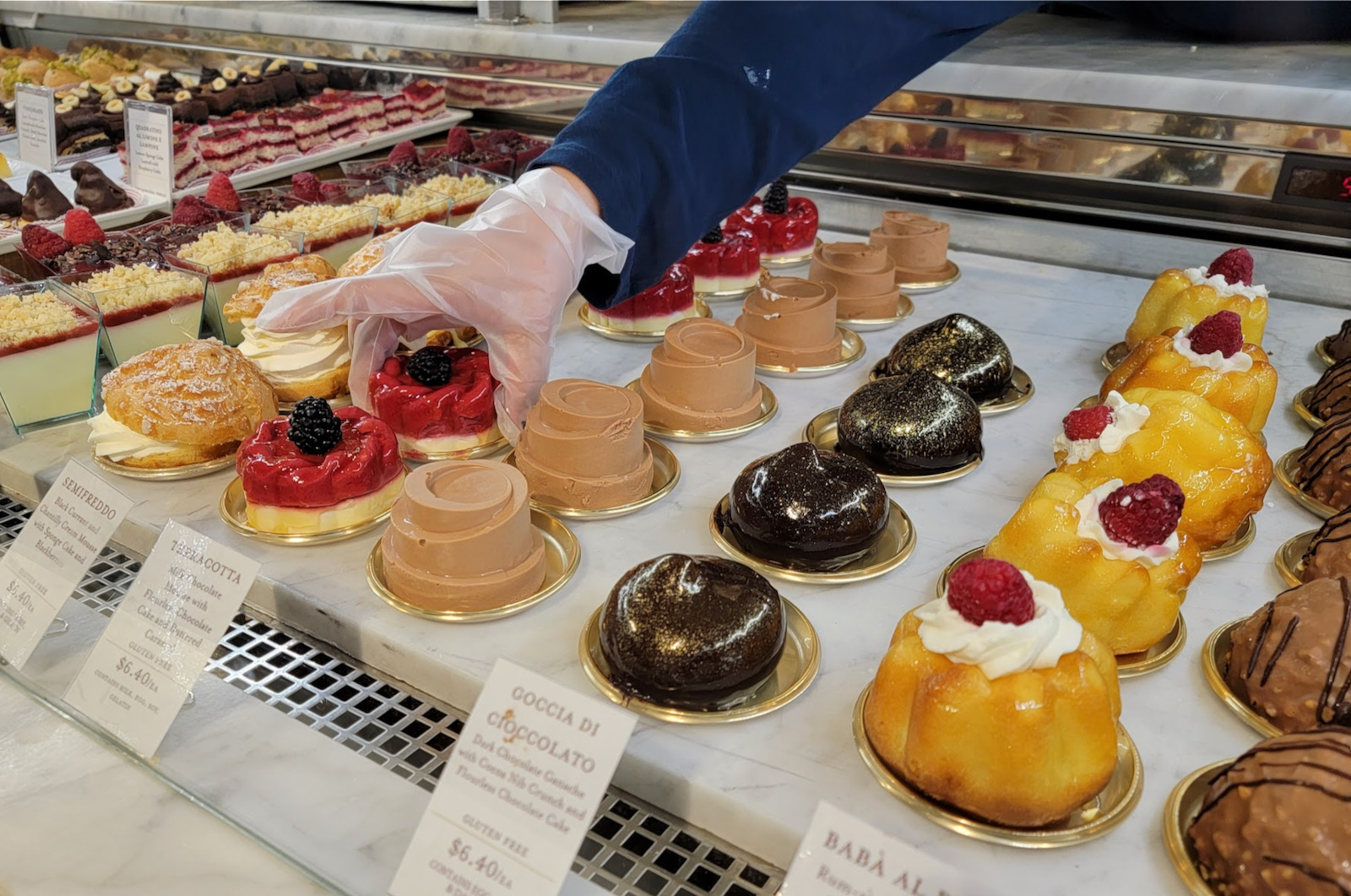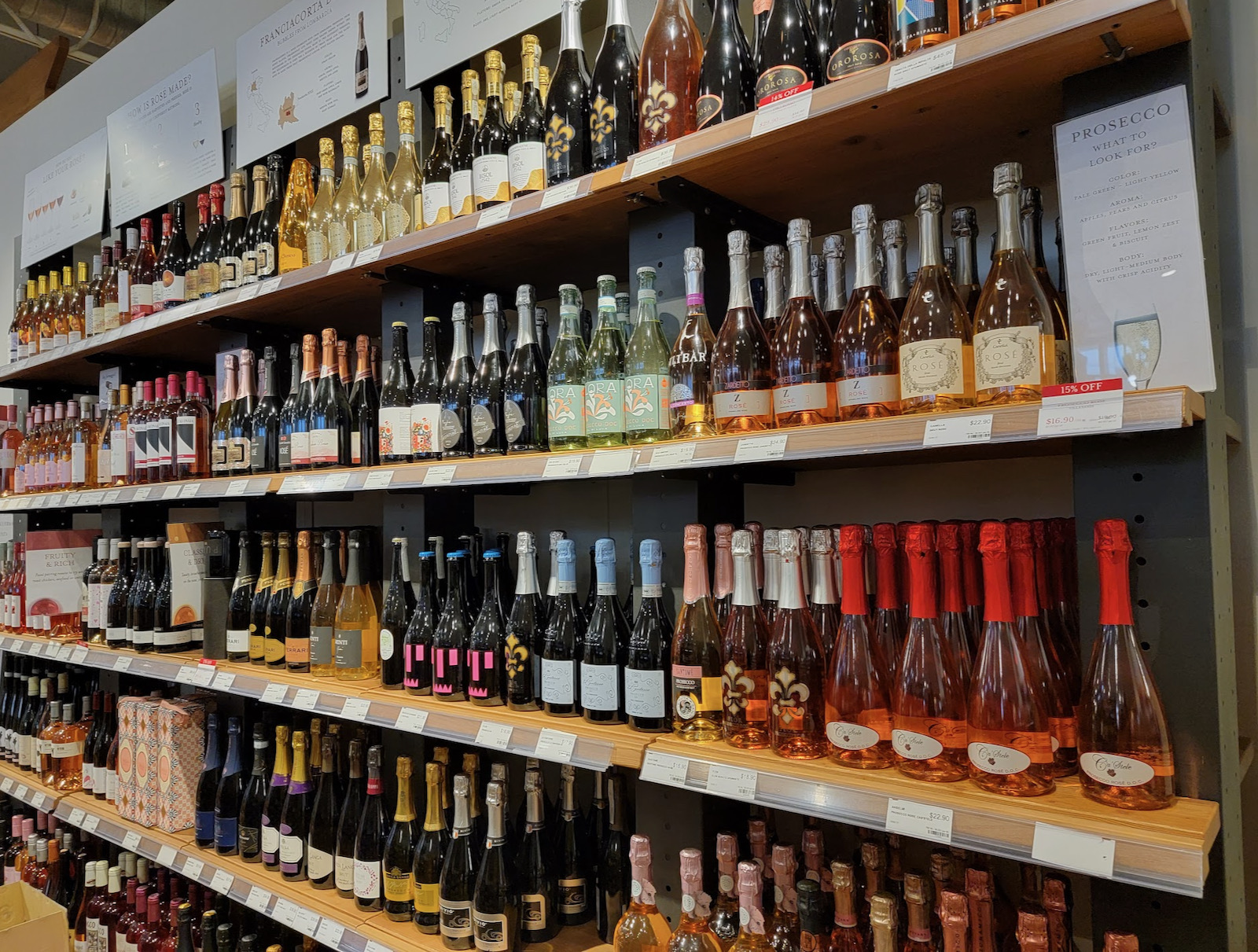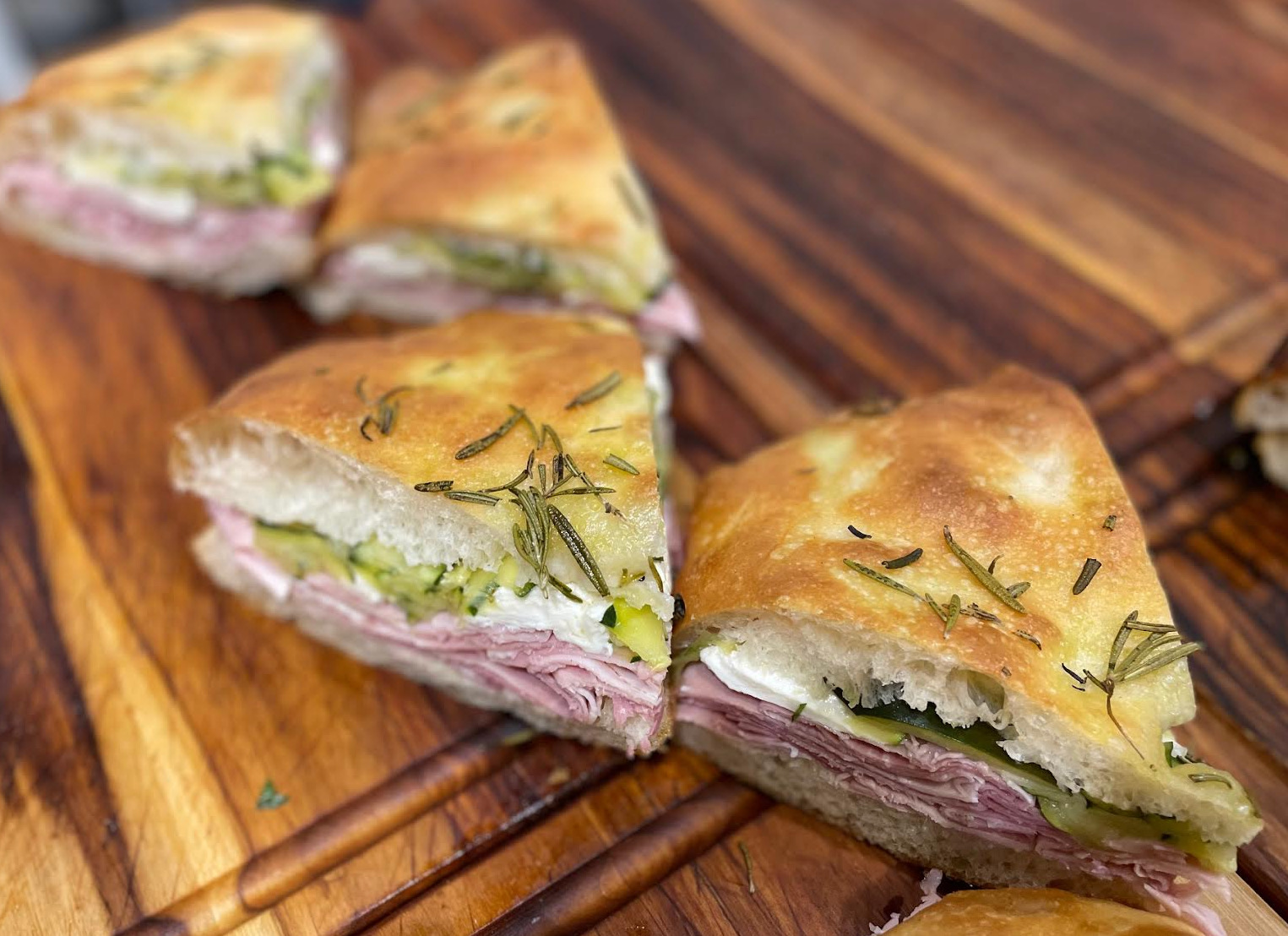 The second floor features the restaurants and wine bar – "La Pizza & La Pasta" and "Vino &..." – along with a massive wine section, butcher, produce area, seafood counter, noodles galore, cheese and cured meat paradise (featuring cheese from the Tuscany Region to the Driftless Region in Wisconsin), oil section, fresh mozzarella station, panini counter and a brand-new Aperol Lounge.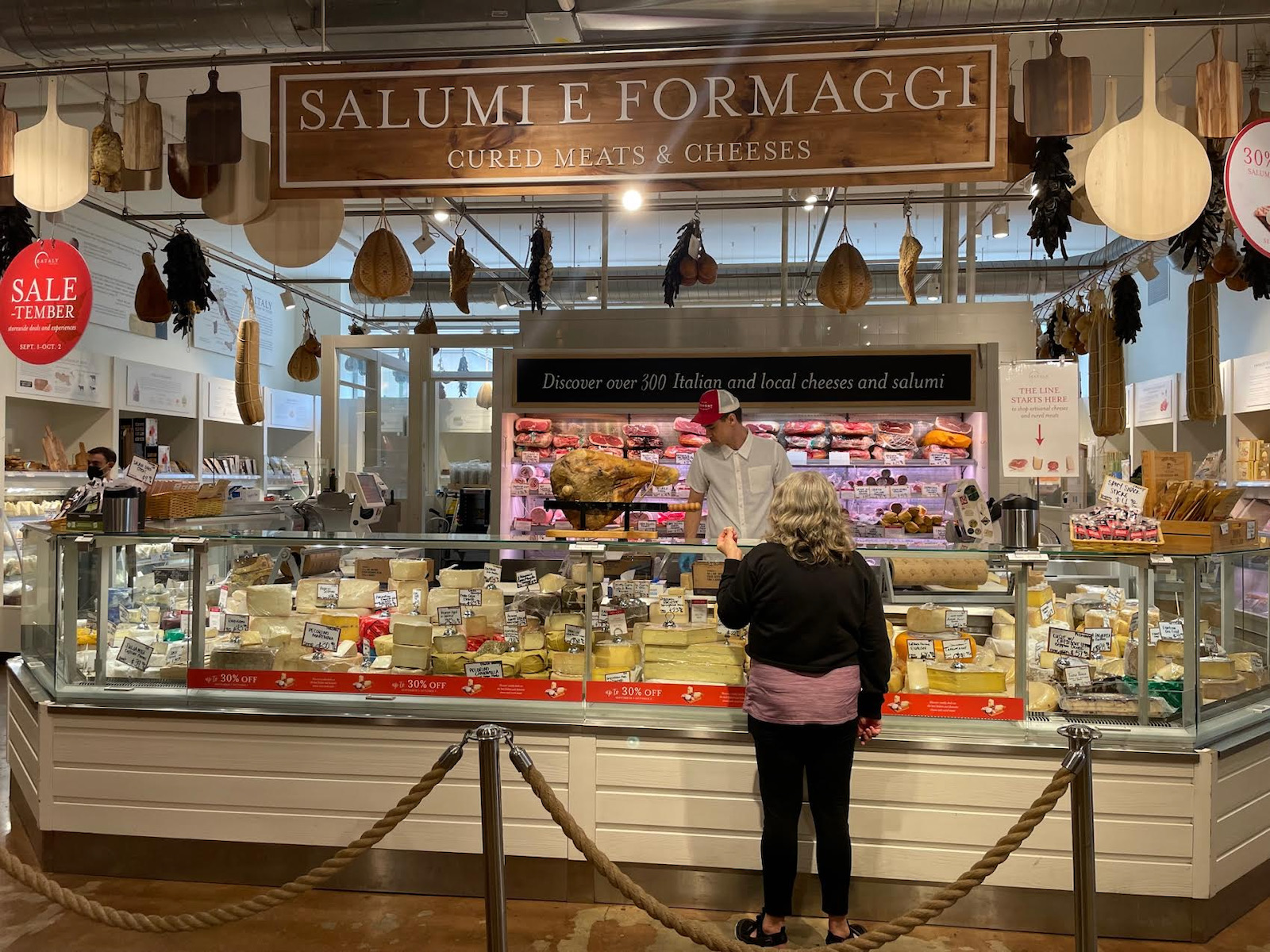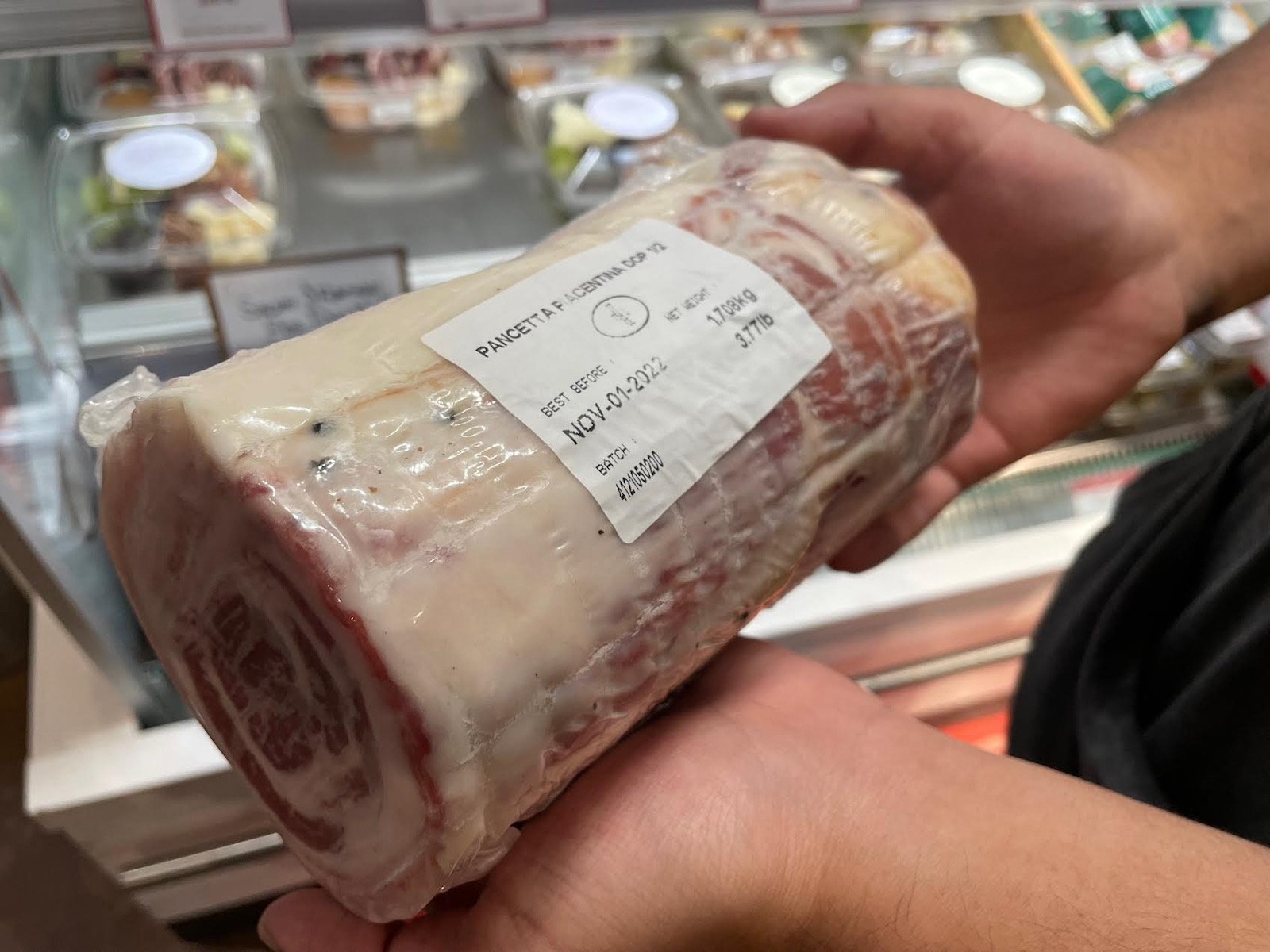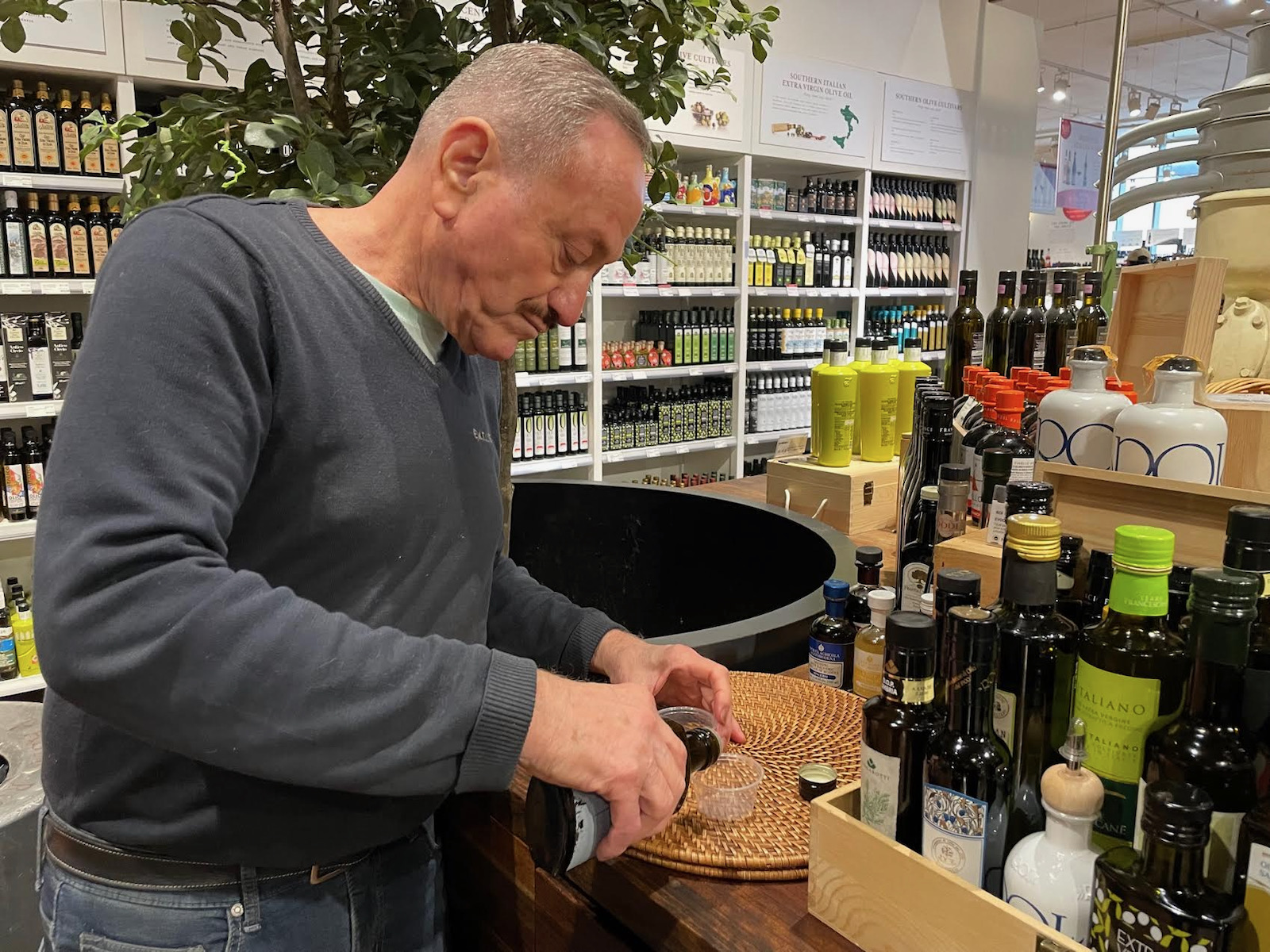 And yes, sampling is encouraged throughout the Eataly experience.
"Each Eataly is truly unique in that in addition to the thousands of Italian products we import, we also produce a number of products ourselves and we have a strong emphasis on local," says Dagnino.
Eataly Chicago also boasts a brew pub, Birreria, and teaching space for workshops and special events.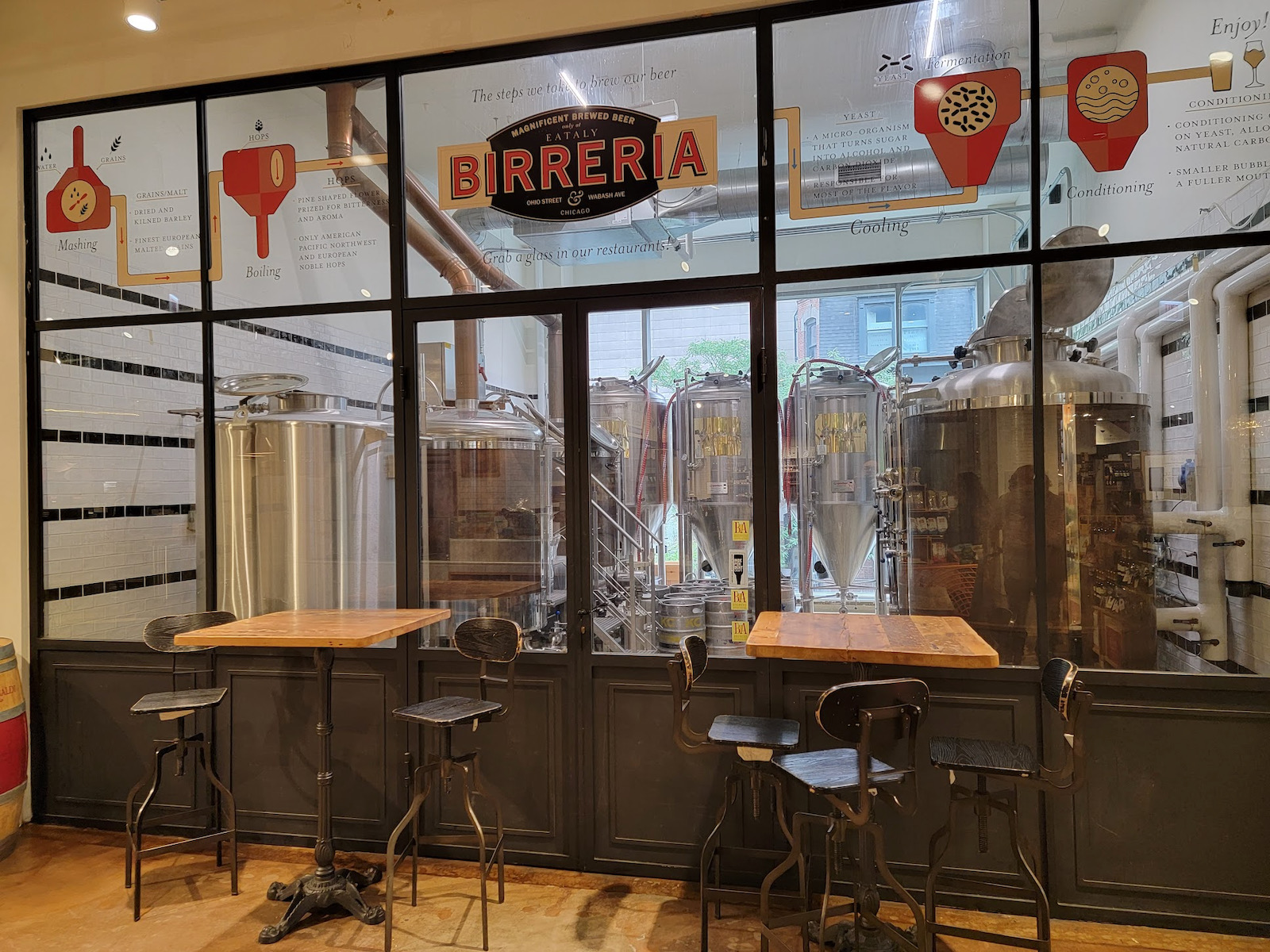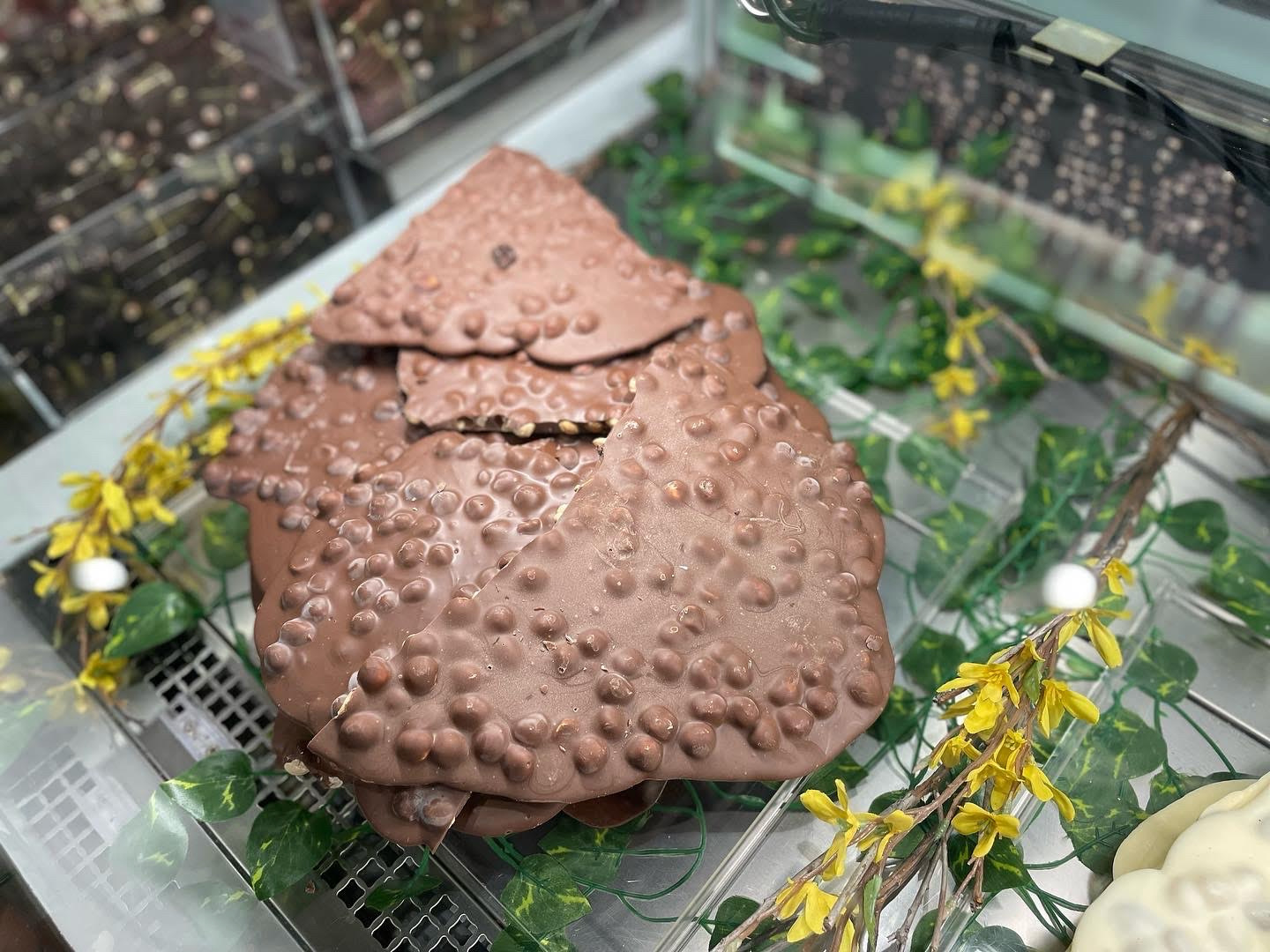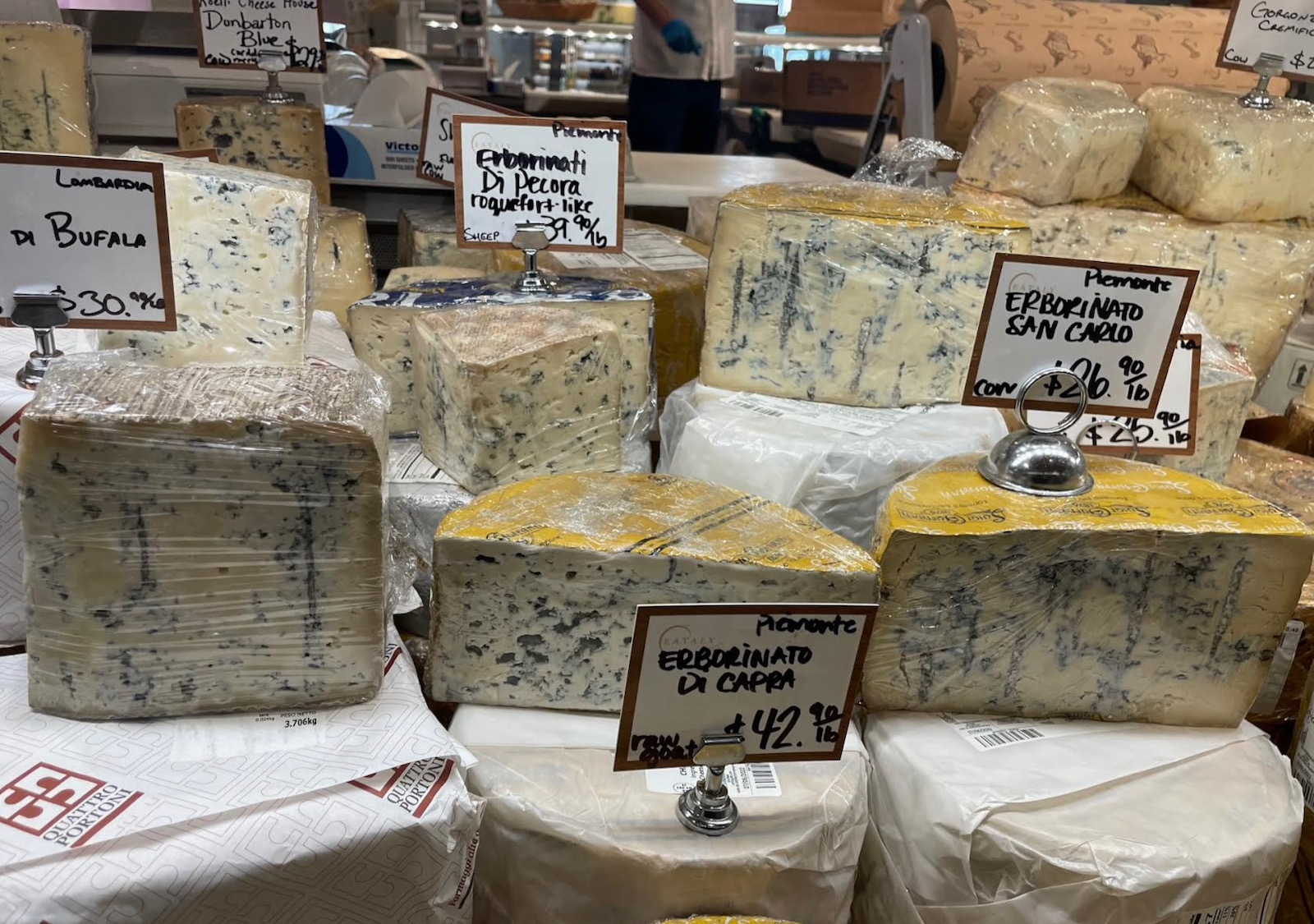 During our visit, we easily filled a cart of Italian goodies, primarily from the Piedmont region where my family originated. We appreciated the different price points available and consistently found items that were within our budget. But we also splurged on a couple bottles of Barbera, a healthy hunk of Parmesan, San Marzano whole tomatoes, bars of hazelnut dark chocolate and two bags of coffee beans.
"We cook what we sell and we sell what we cook, so it's easy to grab ingredients on your way out to recreate dishes at home," says Dagnino.
This is certainly true for us. For three Sundays in a row since we returned from Eataly, my partner and I made homemade "simmer all day" sauce with our Eataly ingredients. It's the start of a family tradition for us, much like so many Italian families who faithfully make Sunday sauce or "gravy."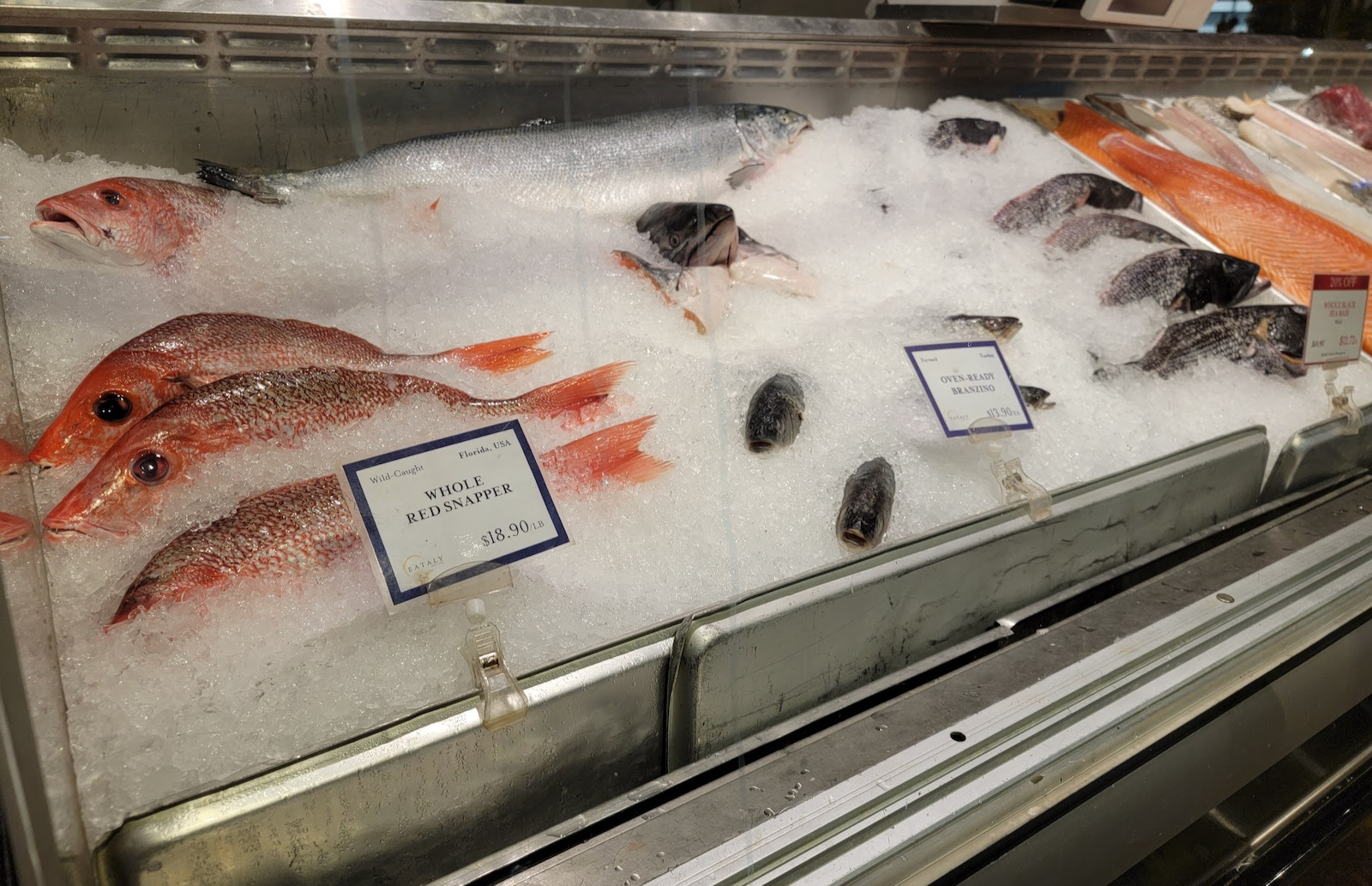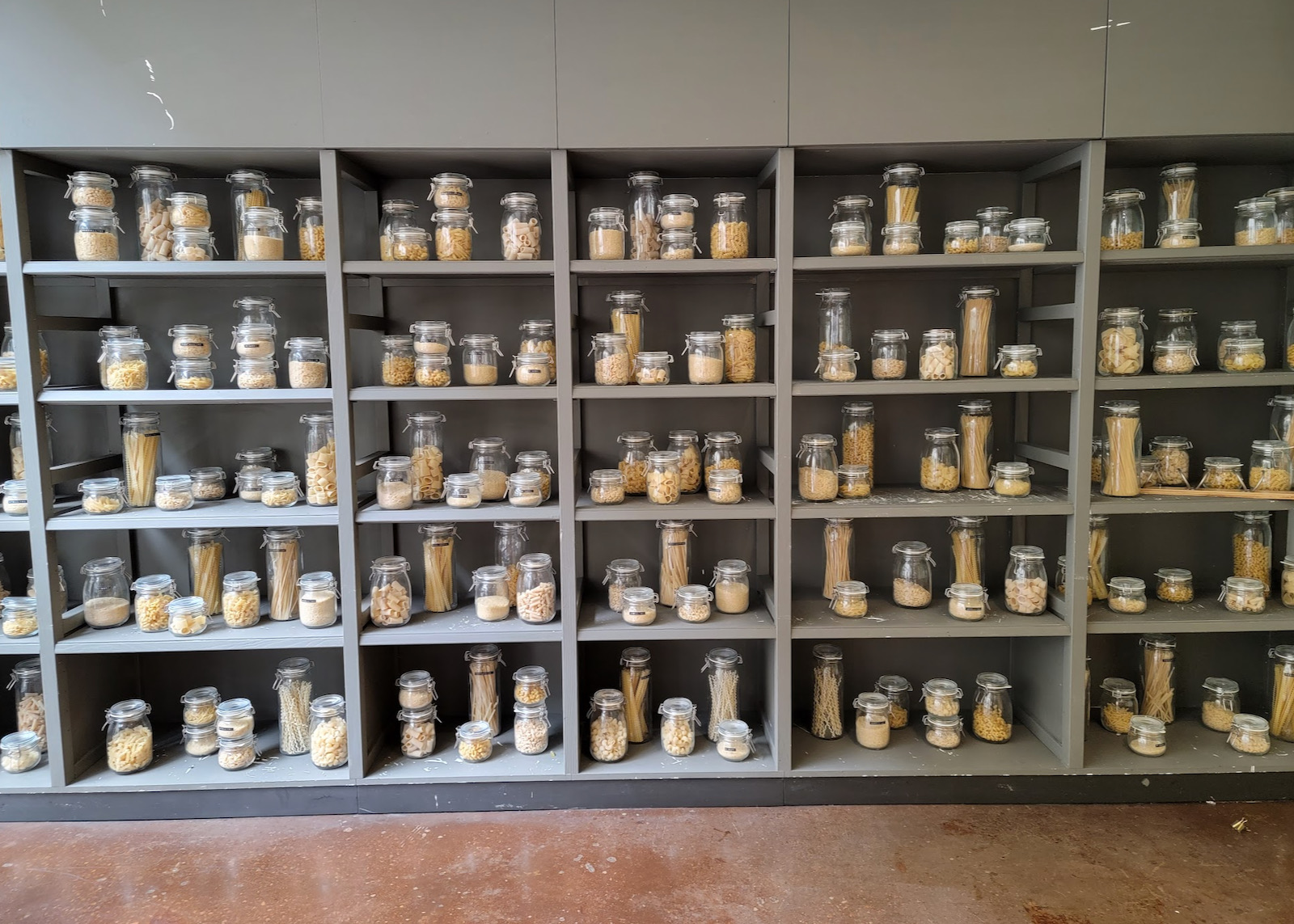 For lunch we dined at La Pizza & La Pasta. It was the first day of the eatery's Truffle Season so we enjoyed a plate of al dente pasta (all of Eataly's pasta is made in-house daily or air-dried and from Campania, Italy) topped with freshly shaved white truffles which the server weighed on a small scale in front of us to ensure the portion. We also tried the traditional Neapolitan pizza, a beet-and-nut-filled autumnal salad and quite possibly the best tiramisu of our lives. We washed down the decadent eats with glasses of wine, sparkling water and espressos. Beer and cocktails are also available.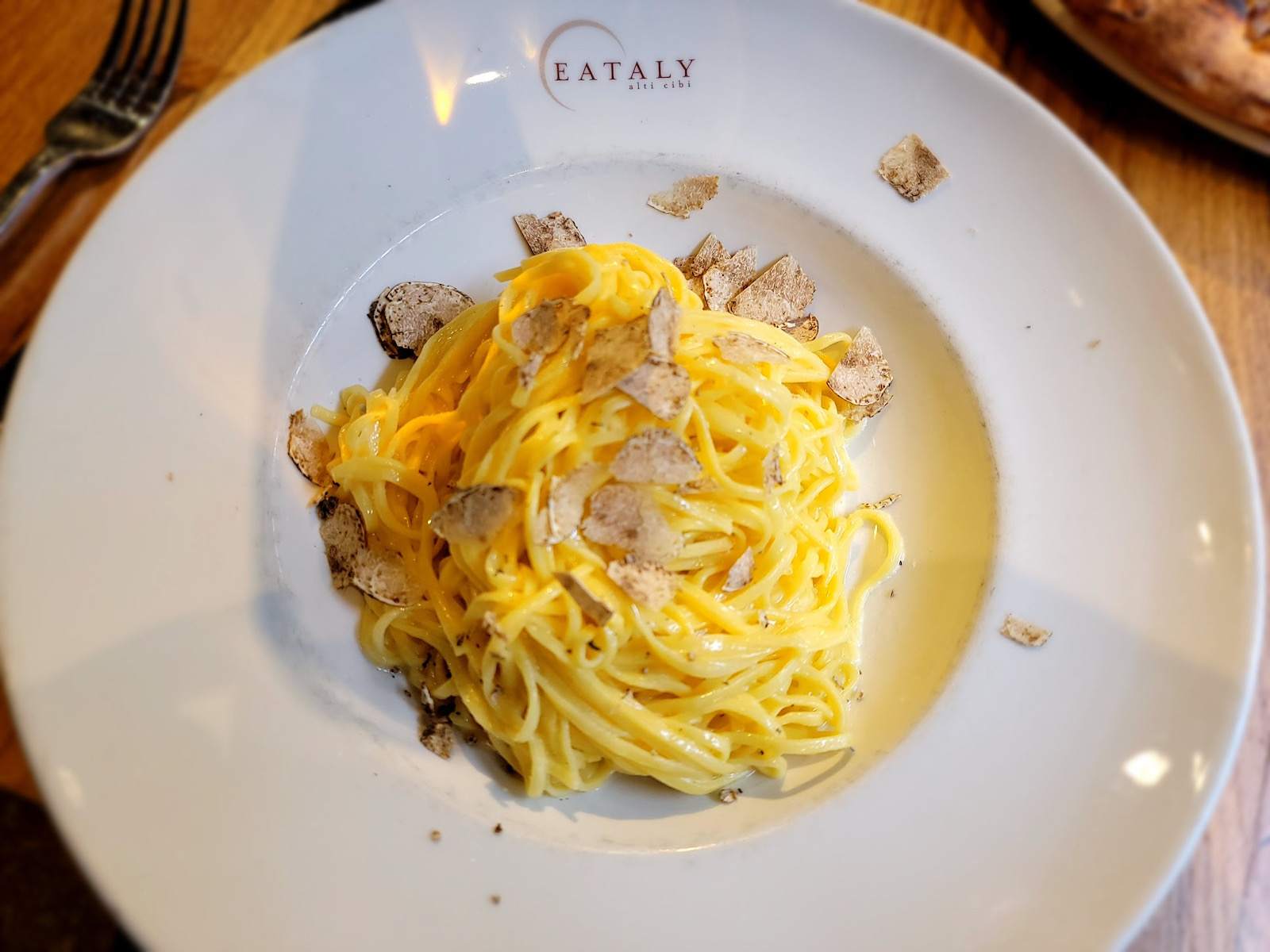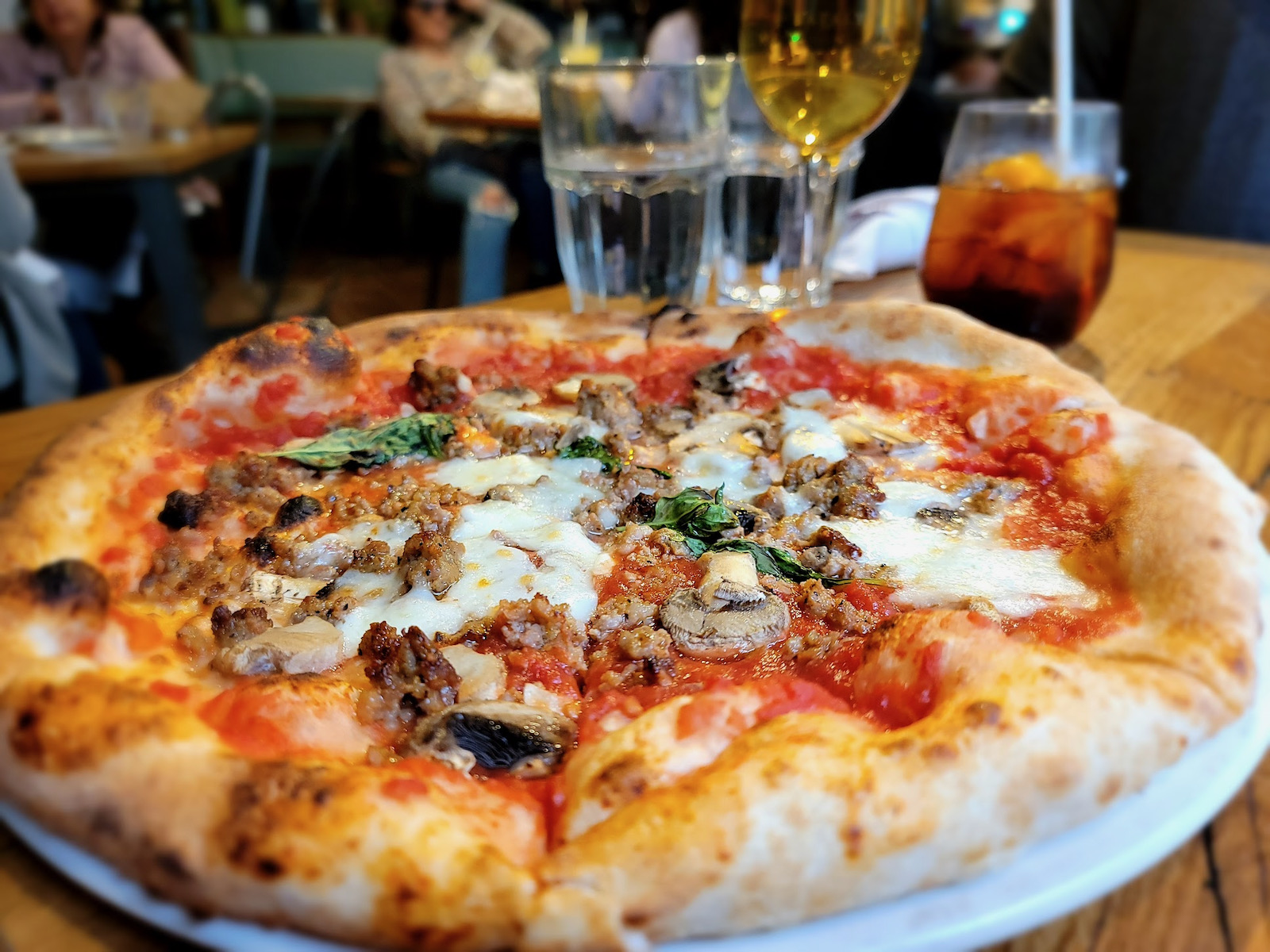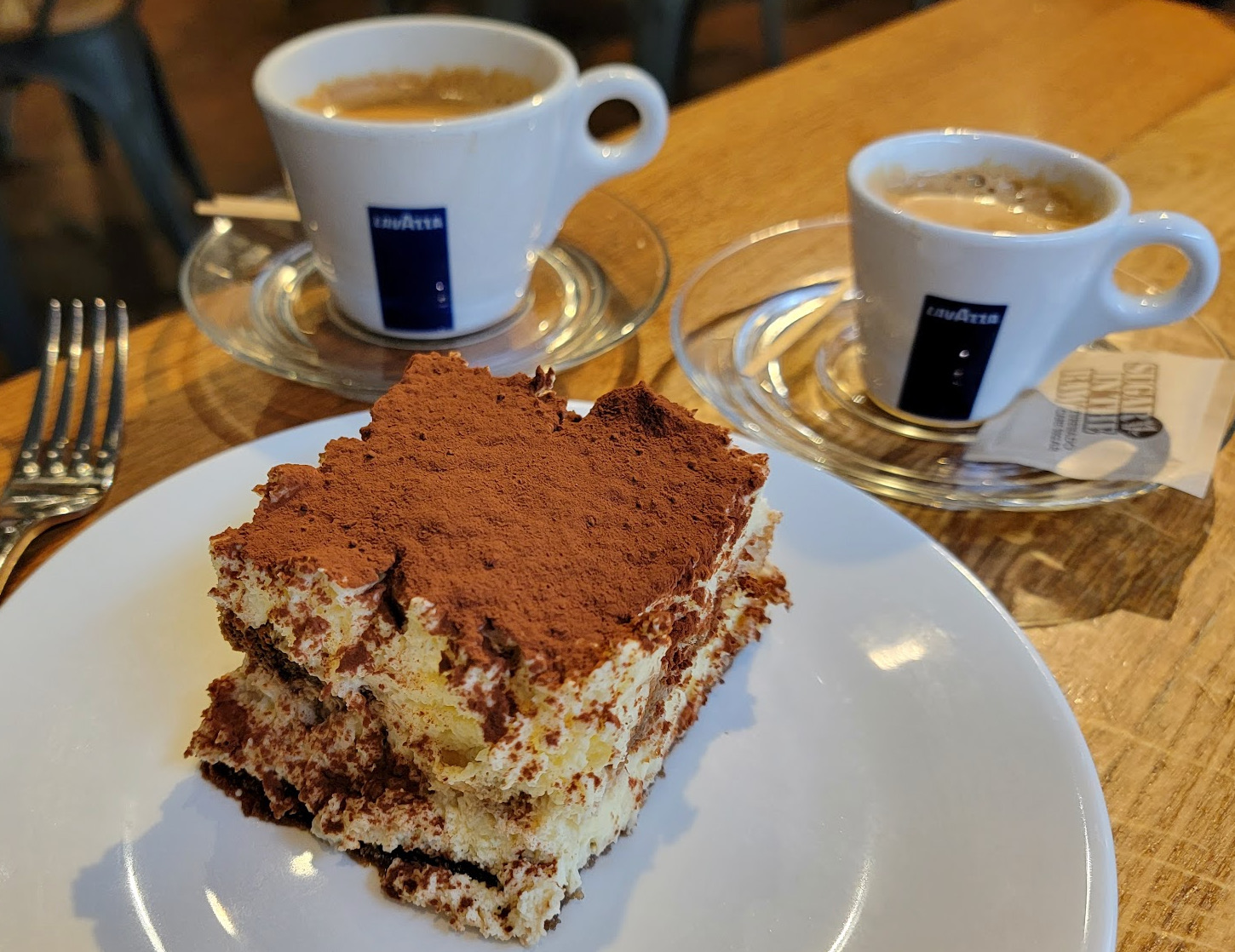 Next visit we will definitely check out Vino &..., a fairly new nosh and wine bar with 100 different glasses of wine on the menu which makes it the most expansive wine list in Chicago. Vino &... also serves authentic aperitivos and dishes inspired by all 20 regions of Italy.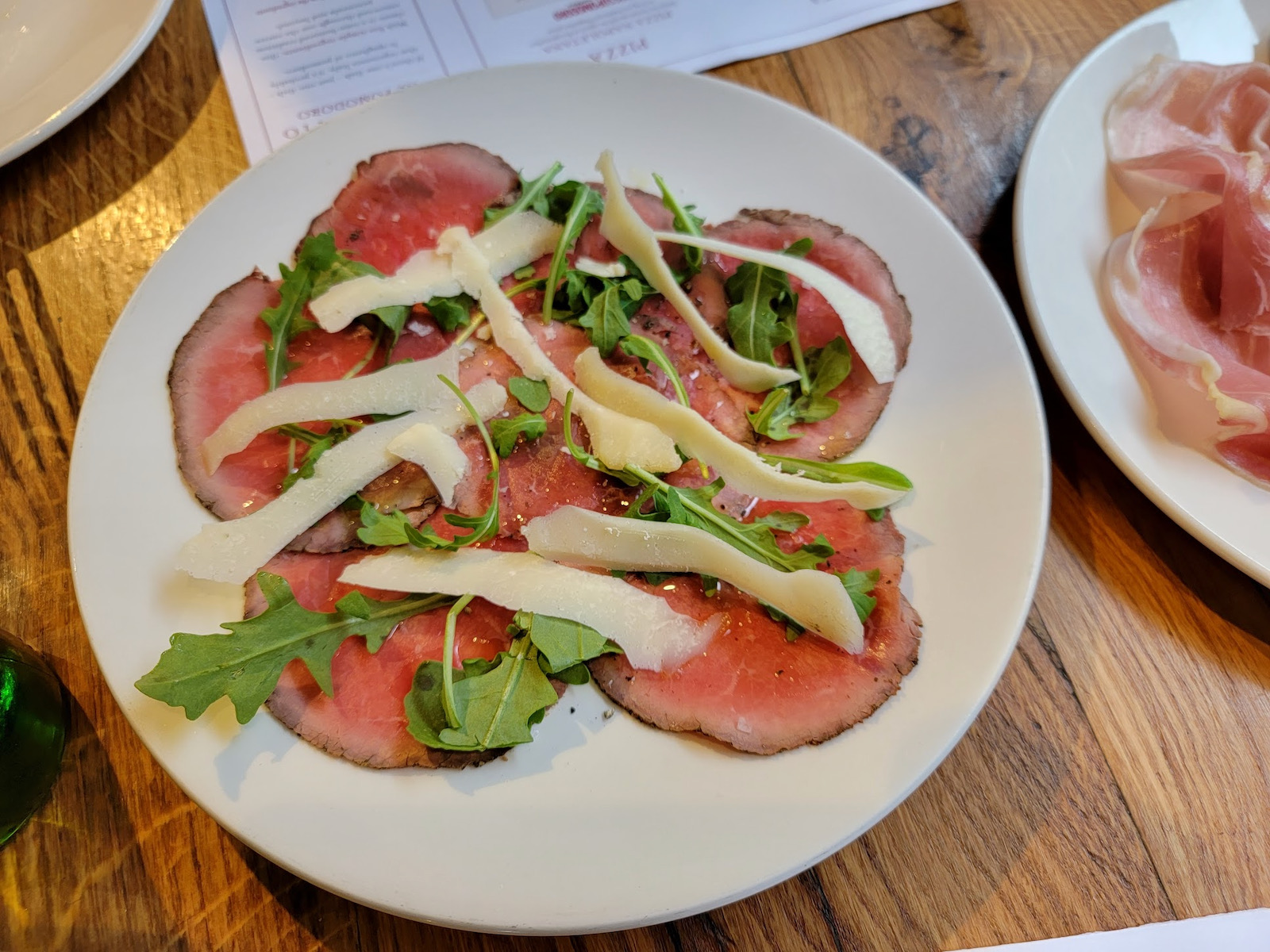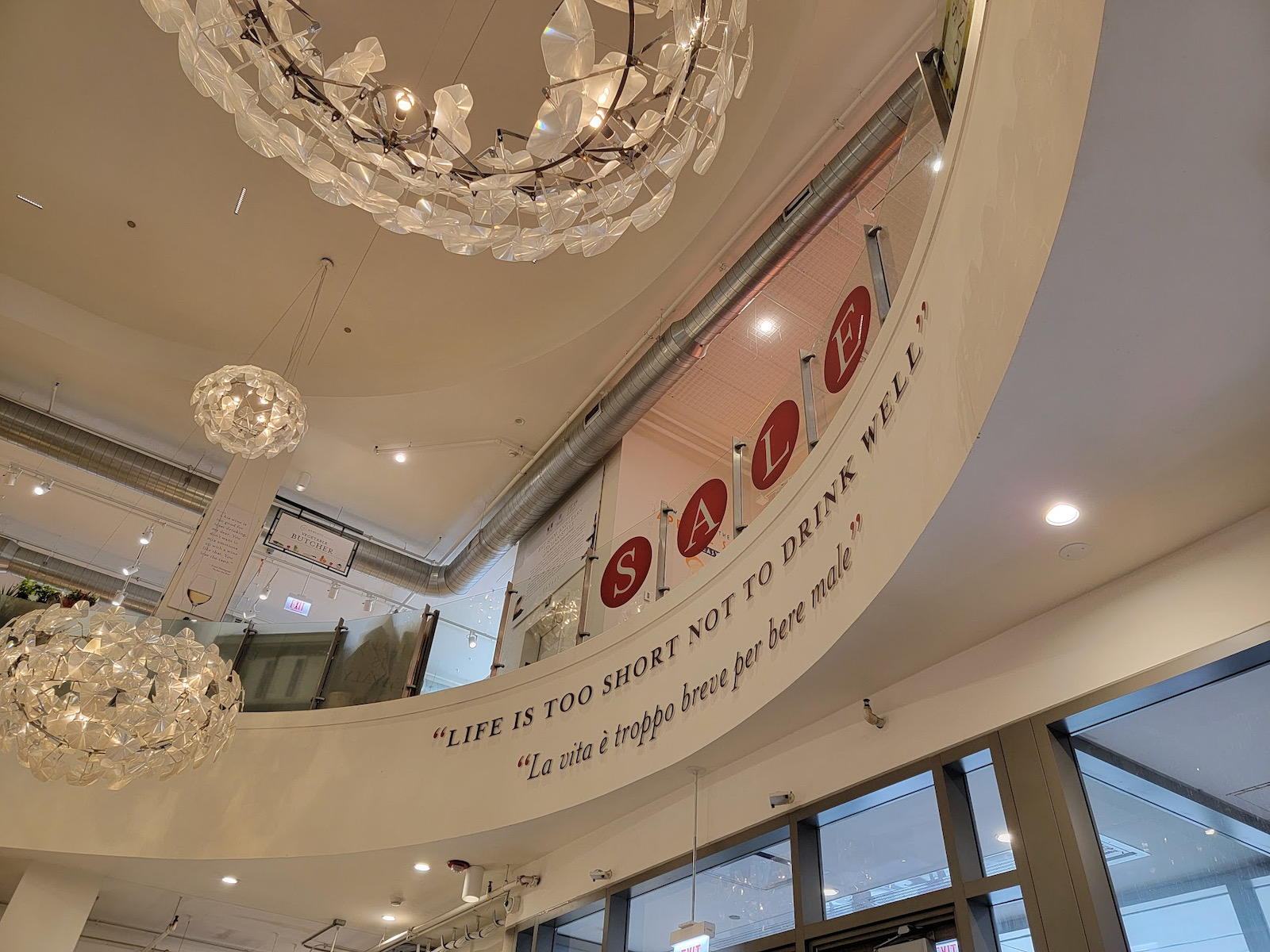 Spending time in Eataly is an immersive experience with an adundance of delightful sights, smells and sounds. Sometimes they happen simultaneously. At one point I heard the grinding of the espresso machine while watching a cheesemaker prepare fresh mozzarella as I sipped a wine sample from a small cup.
One of our favorite aspects of Eataly is its versatality. It serves as a unique grocery store, quick-or-romantic eating and drinking experience, learning opportunity or a casual cafe hangout.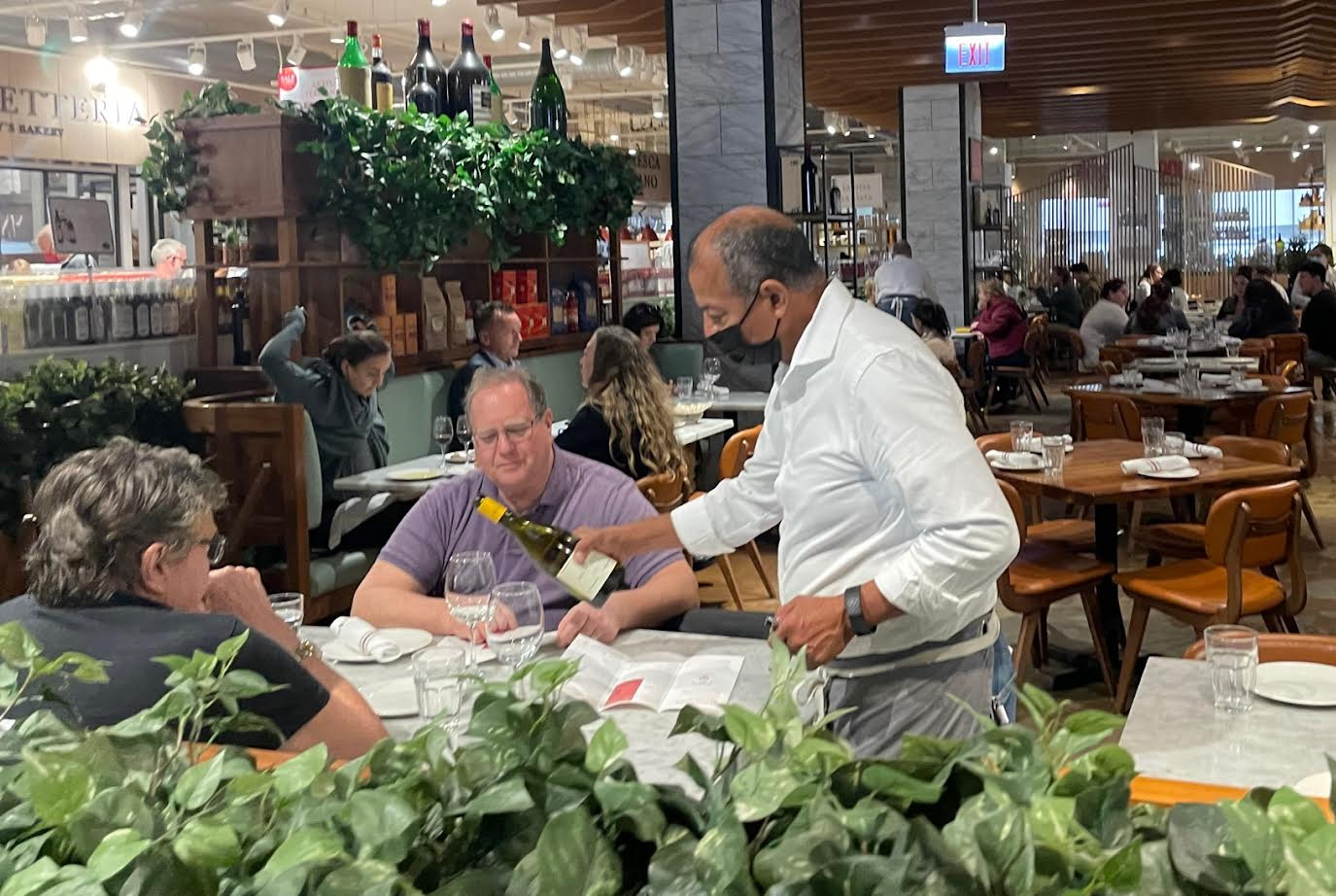 "Eataly is a store with many stories. We can be your quick morning stop for coffee, a place you take your in-laws for dinner, an event venue where you can dance and drink with friends, a kitchen that will help you cook your Thanksgiving dinner, and so much more," says Dagnino. "In some cases, we see customers that have been with us since we opened our doors. But we're always seeing new faces too, and we welcome that. Eataly is a place for everyone."
As for us, somehow we ate and drank and shopped our way through Eataly for more than three hours and didn't have a taste of gelato. We'll be back.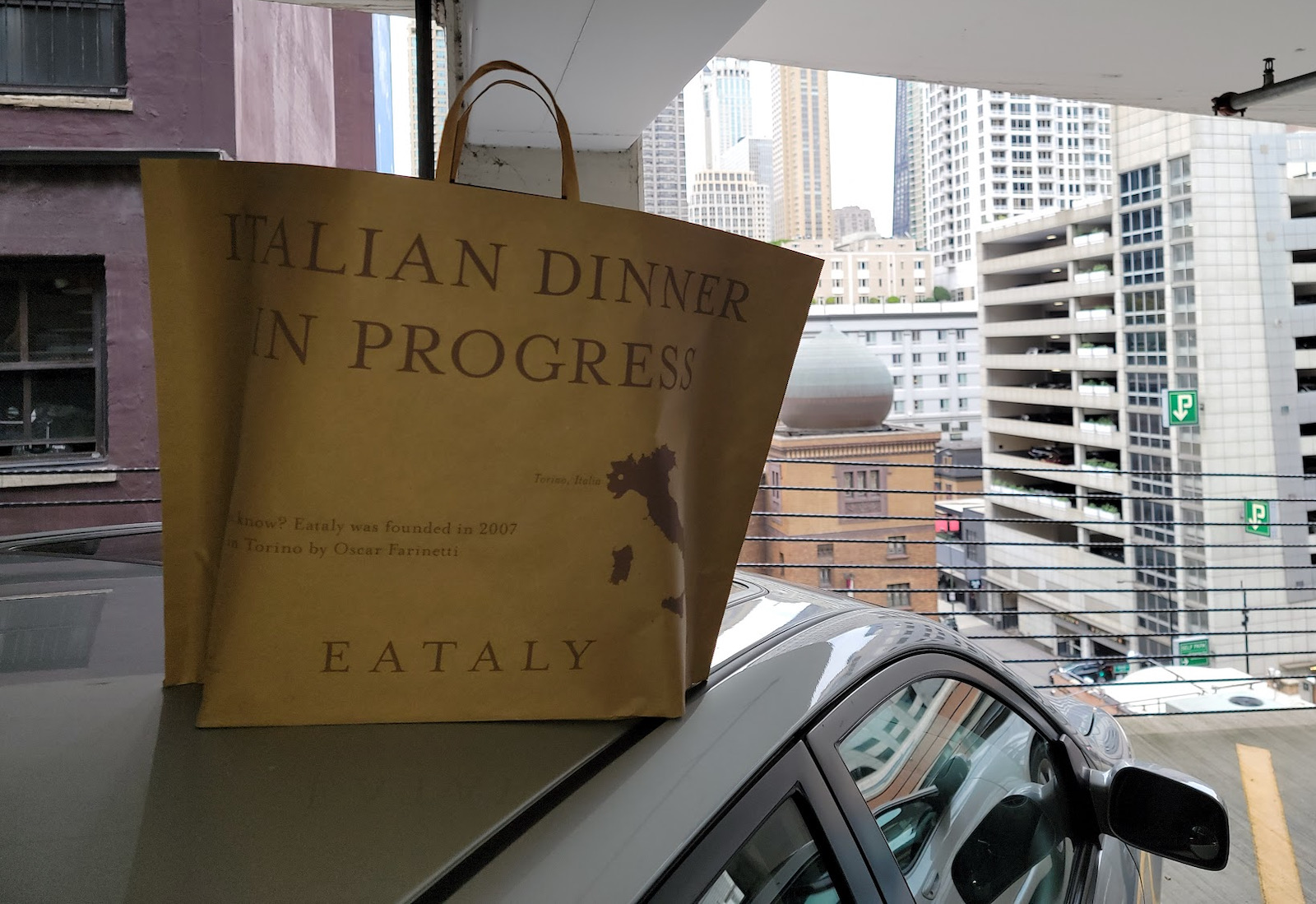 Marketplace hours at Eataly Chicago are First floor, Sunday-Thursday from 8 a.m. to 10 p.m. and Friday-Saturday from 8 a.m. to 11 p.m.; Second floor, Sunday-Thursday from 10 a.m. to 10 p.m. and Friday-Saturday from 10 a.m. to 11 p.m. The restaurants and various counters maintain other hours; check the website for times and reservations.

Molly Snyder started writing and publishing her work at the age 10, when her community newspaper printed her poem, "The Unicorn." Since then, she's expanded beyond the subject of mythical creatures and written in many different mediums but, nearest and dearest to her heart, thousands of articles for OnMilwaukee.

Molly is a regular contributor to FOX6 News and numerous radio stations as well as the co-host of "Dandelions: A Podcast For Women." She's received five Milwaukee Press Club Awards, served as the Pfister Narrator and is the Wisconsin State Fair's Celebrity Cream Puff Eating Champion of 2019.