The Falcon Bowl – a bar, bowling alley and event space at 801 E. Clarke St. – has new owners and is currently undergoing a refresh and remodel. But not too much of a refresh and remodel.
"We love what the Falcon Bowl represents and its place in the Riverwest neighborhood. We're embracing its history and authenticity and are actually using the bowling alley as our design template," says Dan Gnadt, one of the Bowl's new operators.
The plan is to spruce up the bar area to reflect the bowling alley's mid-century modern decor. The lower-level, six-lane alley has 1950s pink and white bank seating, mod-shaped scoring tables and a vintage diamond motif.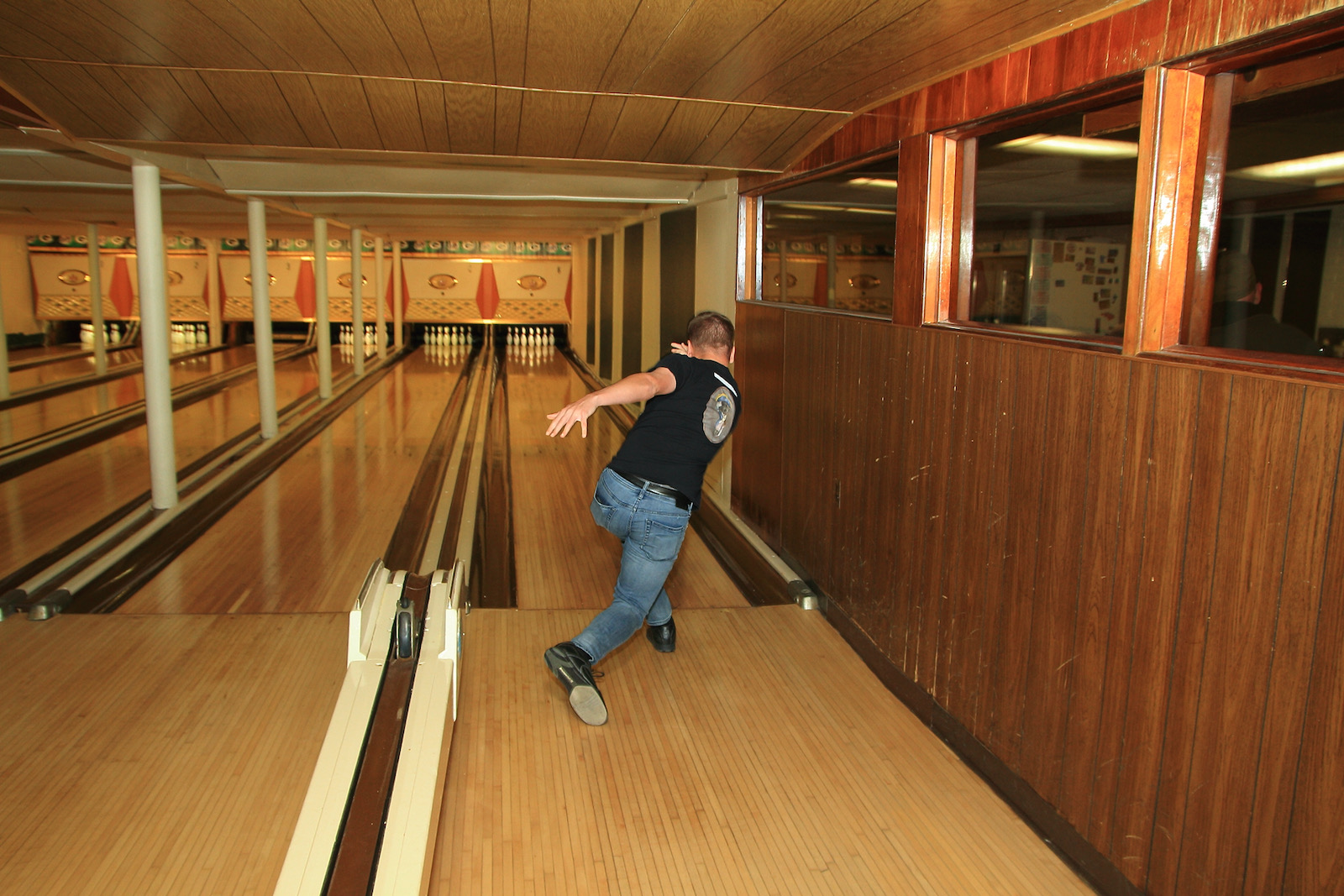 Thus, the bar area will incorporate the pink, white and green color with new checkerboard tile. The horseshoe-shaped bar will feature orange Naugahyde chairs, retro-looking light fixtures and bowling-related adornments. A separate side lounge will also be added for additional seating.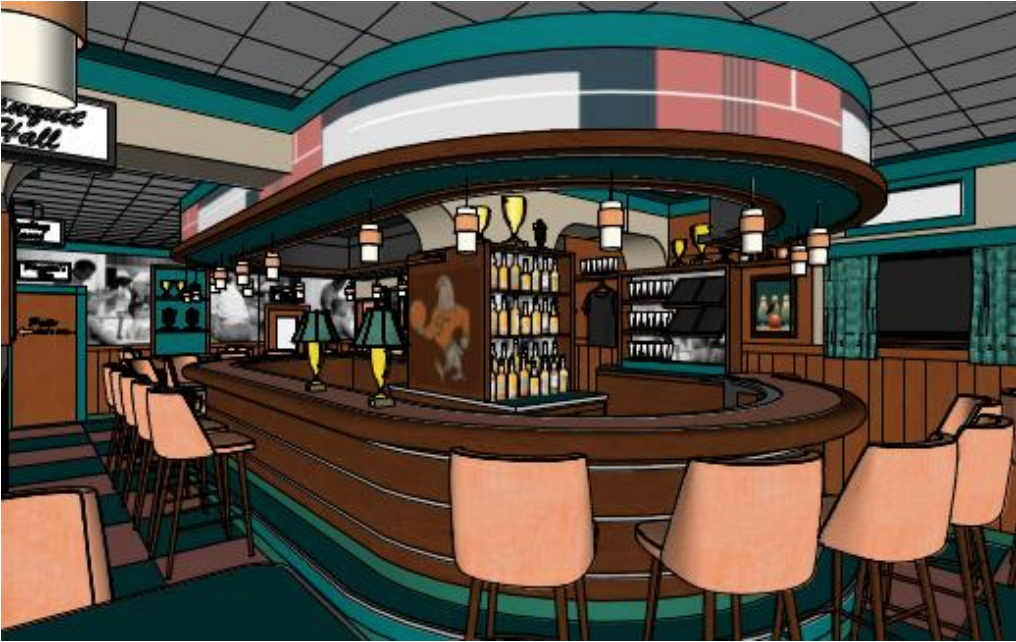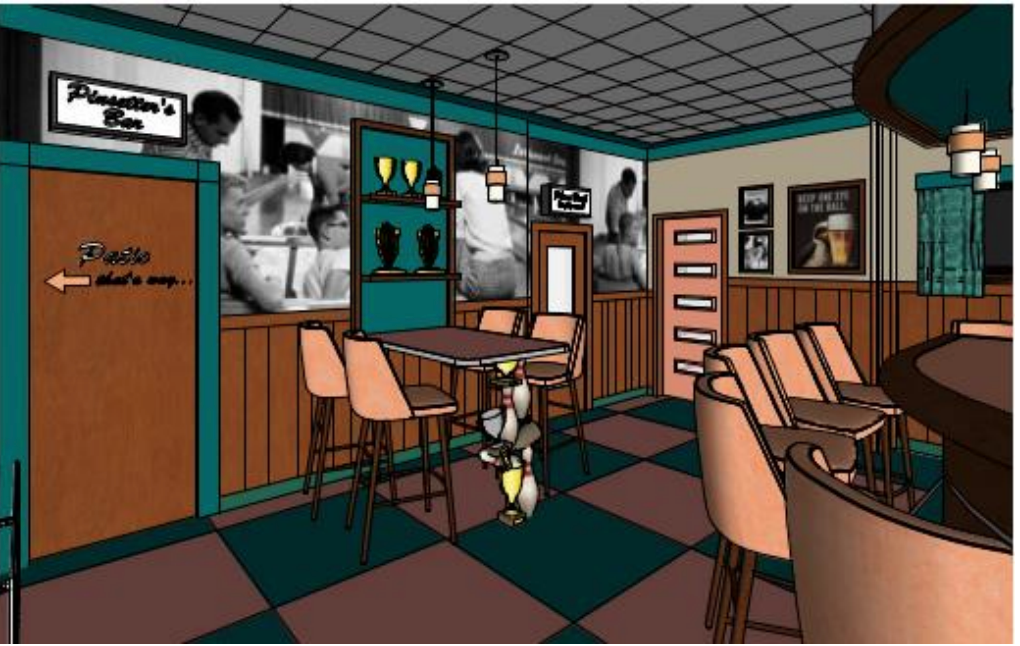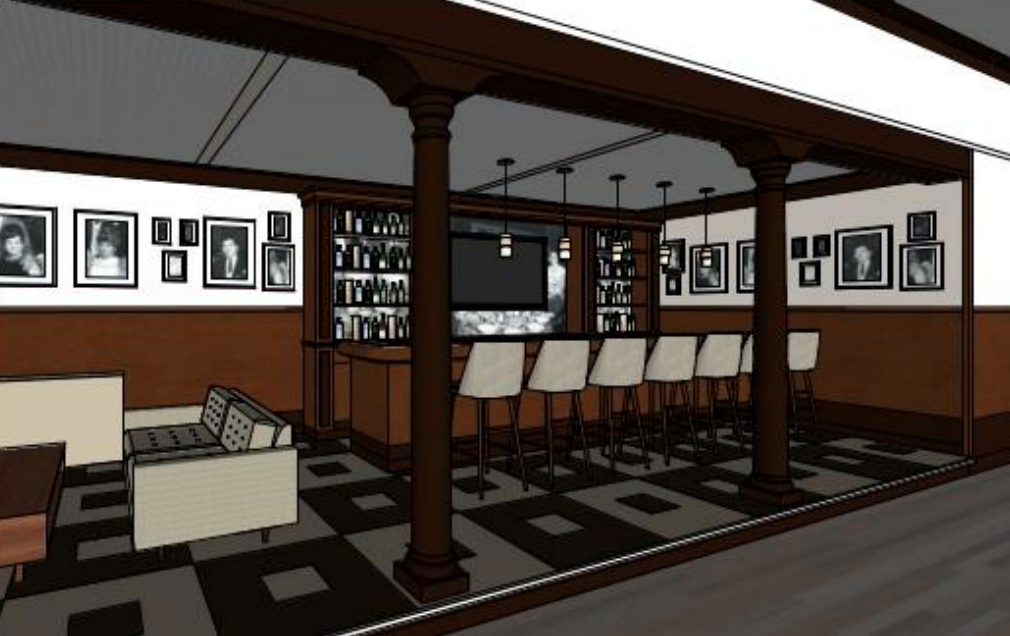 The banquet hall will also undergo improvements including a larger stage, new bar, updated lighting and air conditioning.
The biggest change to the Falcon Bowl will be the addition of a 1,100-square-foot patio and beer garden.
For the first time in history, the Falcon Bowl has a website and will accept credit and debit cards. At this time, there are no plans to offer food.
The bar and bowling alley remain open during the renovations which should wrap up by the middle of June. A Falcon Bowl celebration is slated for Saturday, June 24 – with more details to come soon.
Lynn Okopinski, a long-time Riverwest resident who ran Falcon Bowl until she retired a few months ago, is involved in the transition.
"I was rooting for Dan to be the next operator. He's a bowling guy and that's the kind of person who should be running the place," says Okopinski.
The Falcon Bowl originated in 1882. The addition of the bowling lanes in 1915 make it the fifth oldest continuously sanctioned bowling alley in the country.
The Polish Falcons of America, a fraternal organization that aimed to help assimilate Polish immigrants, bought the spot in 1945. In 1982, Okopinski and her husband John, both Falcon members, began renting the space. John passed away in 2011 when Okopinski continued to operate it for another decade.
The Riverwest Investment Co-op (RIC) purchased the building in 2022 and later that year the team of Gnadt, Bill Desing and Russ Grabczyk was selected to operate the business.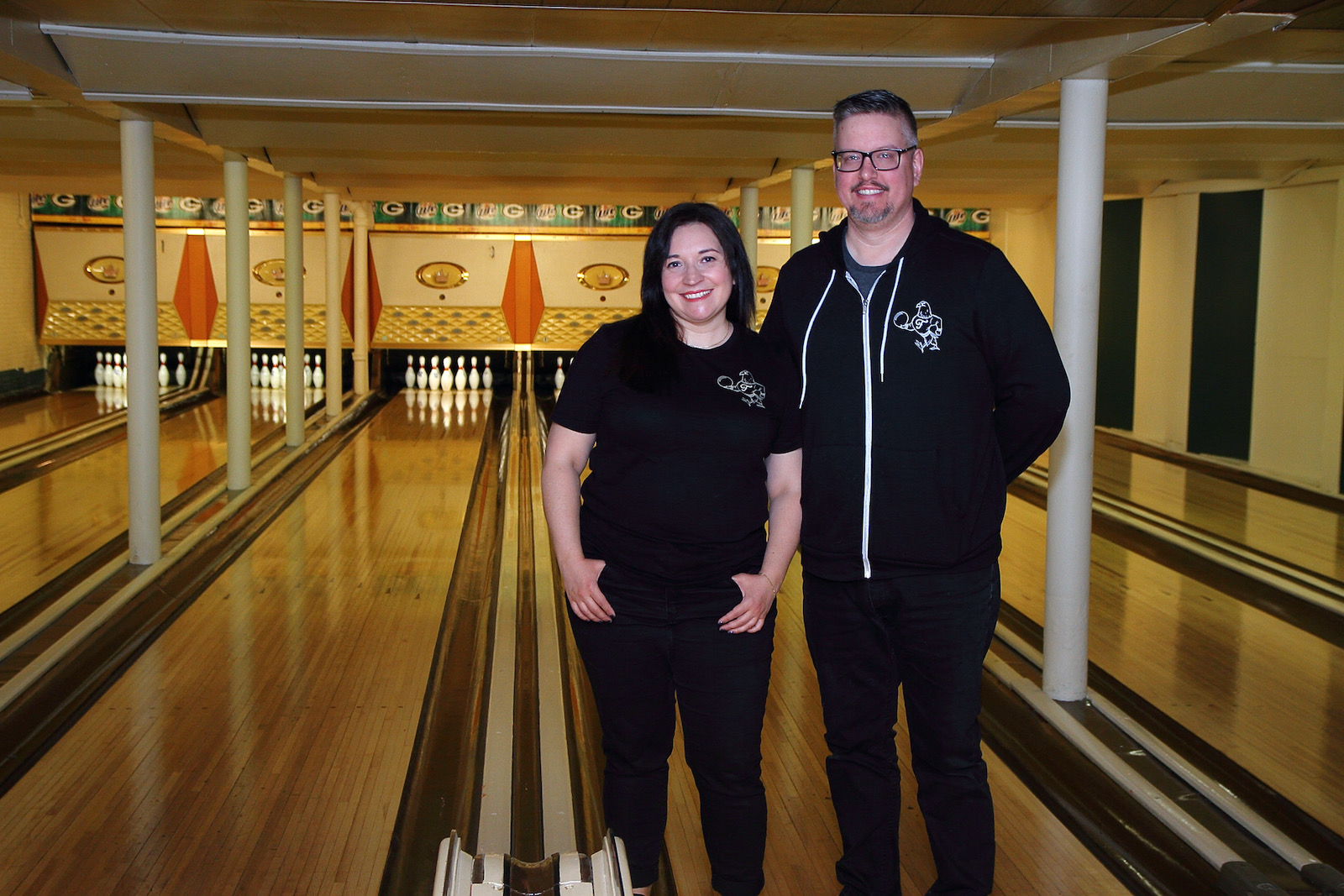 Gnadt and his wife, Amy, own South Shore Bowl in Cudahy and Castle Lanes in Racine. Desing and Grabczyk both grew up in Riverwest and their families have deep roots in the neighborhood.
"When people ask if we have big plans for Falcon Bowl, our answer is we plan to honor what's already been established," says Gnadt. "We don't want to mess with an institution that so many people already know and love."
The Falcon Bowl bar is open Tuesday through Saturday from 4 p.m. to close. Open bowling is available on Tuesday, Wednesday and Saturday from 6 p.m. to close. Go here for more info about hall rental, merch and more.
Read more about the history of the Falcon Bowl here.

Molly Snyder started writing and publishing her work at the age 10, when her community newspaper printed her poem, "The Unicorn." Since then, she's expanded beyond the subject of mythical creatures and written in many different mediums but, nearest and dearest to her heart, thousands of articles for OnMilwaukee.

Molly is a regular contributor to FOX6 News and numerous radio stations as well as the co-host of "Dandelions: A Podcast For Women." She's received five Milwaukee Press Club Awards, served as the Pfister Narrator and is the Wisconsin State Fair's Celebrity Cream Puff Eating Champion of 2019.