Editor's note: This piece originally ran in May 2015, but is rerunning in honor of International Women's Day.

Many Milwaukee women are major contributors to local business. So, in honor of International Women's Day, here are seven who are providing life-enhancing outlets for Brew City shoppers and, in many cases, building community at the same time.
This "listicle" focuses primarily on retail outlets, but of course, there are women running many kinds of successful businesses in the city, from the food-and-drink-industry to the transportation industry. Feel free to give a shout out via the Talkback feature or Facebook comment to any of the industrious Milwaukee women out there.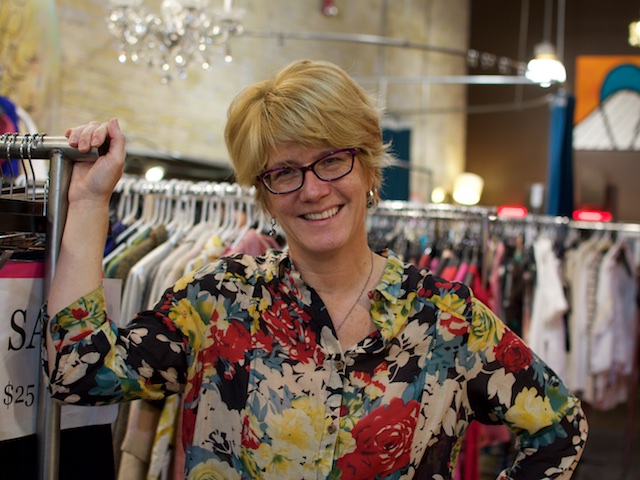 (PHOTO: Royal Brevväxling)
Carrie has owned Lela Boutique, 321 N. Broadway, since 2003, when she co-founded the store with Stephanie Sherman. The women's boutique offers vintage and new designer clothing and accessories. "It's the best job I could imagine having," she says.

(PHOTO: Royal Brevväxling)
The Waxwing, owned and operated by Steph, offers artistic, handmade items by more than 100 artists. "Whether you purchase something or not, we just want you to leave wanting to come back," she says. She also opened MilwaukeeHome is Walker's Point last week.
(PHOTO: Royal Brevväxling)
In 2006, Sarah opened Fischberger's Variety, 2445 N. Holton St., and has provided the Riverwest/Harambee neighborhoods and beyond with creative, usable items that make life more fun. Fischberger's also sells plants and gardening supplies this time of year.

(PHOTO: Royal Brevväxling)

In 2002, Theresa Gadzik opened Voluptuous Secrets, 1740 N. Martin Luther King Dr. The boutique specializes in swimwear, underwear / thongs, lingerie, robes, pajamas, slips, hosiery and bras for full-figured women. "Large women need even more attention than smaller women when buying their bras," she says.
(PHOTO: Kitty Tomas)
In 2008, Laura took over the Tool Shed, an erotic boutique and educational resource center at 2427 N. Murray Ave., from the previous owners. "Lately we've been able to focus more on bringing in new products that customers are asking for, creating an education coordinator position and expanding our classes," she says.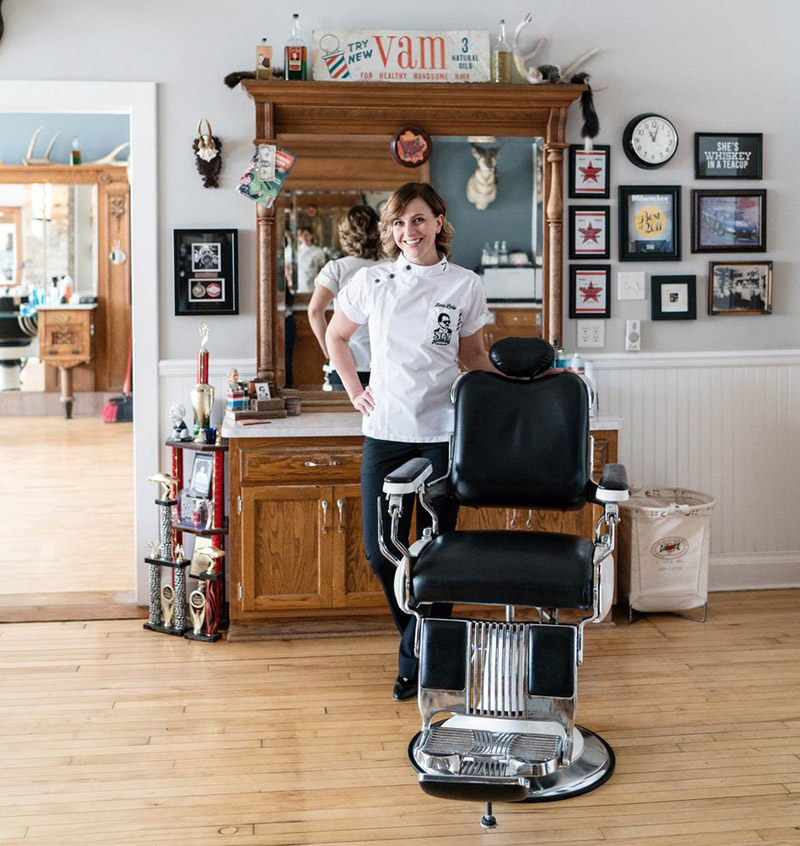 (PHOTO: Kat Schleicher)
In 2011, Jess opened Stag, 3064 S. Delaware Ave. The salon for men offers hair cuts and straight razor shaves. "My experience as a female business owner in Milwaukee has been nothing short of positive," she says. "We've worked with numerous local businesses on events and have received a tremendous amount of support from the community."
(PHOTO: Royal Brevväxling)
In 2011, Andie opened her own children's clothing and toy boutique after many years working as the manager of the now-defunct Boutique Bebe on Downer Avenue. Little Monsters features quality children's clothing and accessories, foreign language games, stuffed animals, puppets, wooden puzzles, retro candy and more.

Molly Snyder started writing and publishing her work at the age 10, when her community newspaper printed her poem, "The Unicorn." Since then, she's expanded beyond the subject of mythical creatures and written in many different mediums but, nearest and dearest to her heart, thousands of articles for OnMilwaukee.

Molly is a regular contributor to FOX6 News and numerous radio stations as well as the co-host of "Dandelions: A Podcast For Women." She's received five Milwaukee Press Club Awards, served as the Pfister Narrator and is the Wisconsin State Fair's Celebrity Cream Puff Eating Champion of 2019.