The track was laid down. Motorcycle racers from around the world had landed in Milwaukee and were taking practice laps at the Fiserv Forum. But the 2020 Flat Out Friday wasn't just a race, it was a race against time.
Scheduled for March 13, 2020, race co-founder Scott Johnson hoped he could sneak under the wire and hold the race for the first time at the new arena … but it wasn't meant to be. His event was among the first to shut down, and now, almost two years later, it's coming roaring back.
On Friday, Dec. 3, Flat Out Friday will return to the Fiserv Forum. Johnson says he's breathing a big sigh of relief after several starts and stops.
"I feel like it was 10 years ago and not two years ago," says Johnson, who started the flat track race back in 2016. "We've we got it all sussed and everything's coming together. The Fiserv people have been awesome. We have 270 motorcycle racers in 12 classes, and everything in the racing classes have been sold out for months. All the classes are stocked."
The event is unique for Milwaukee, with its Dr. Pepper-soaked concrete track for grippiness, and all sorts of different bikes racing around the same course. It's loud, raucous and fun … and Johnson says racers and fans alike have been clamoring for FOF to return since it went on hiatus.
"A lot has happened in the last two years," says Johnson. "People have not had big contact at big events for the things that they're really passionate about. For the person that this appeals to, it's kind of like Christmas again."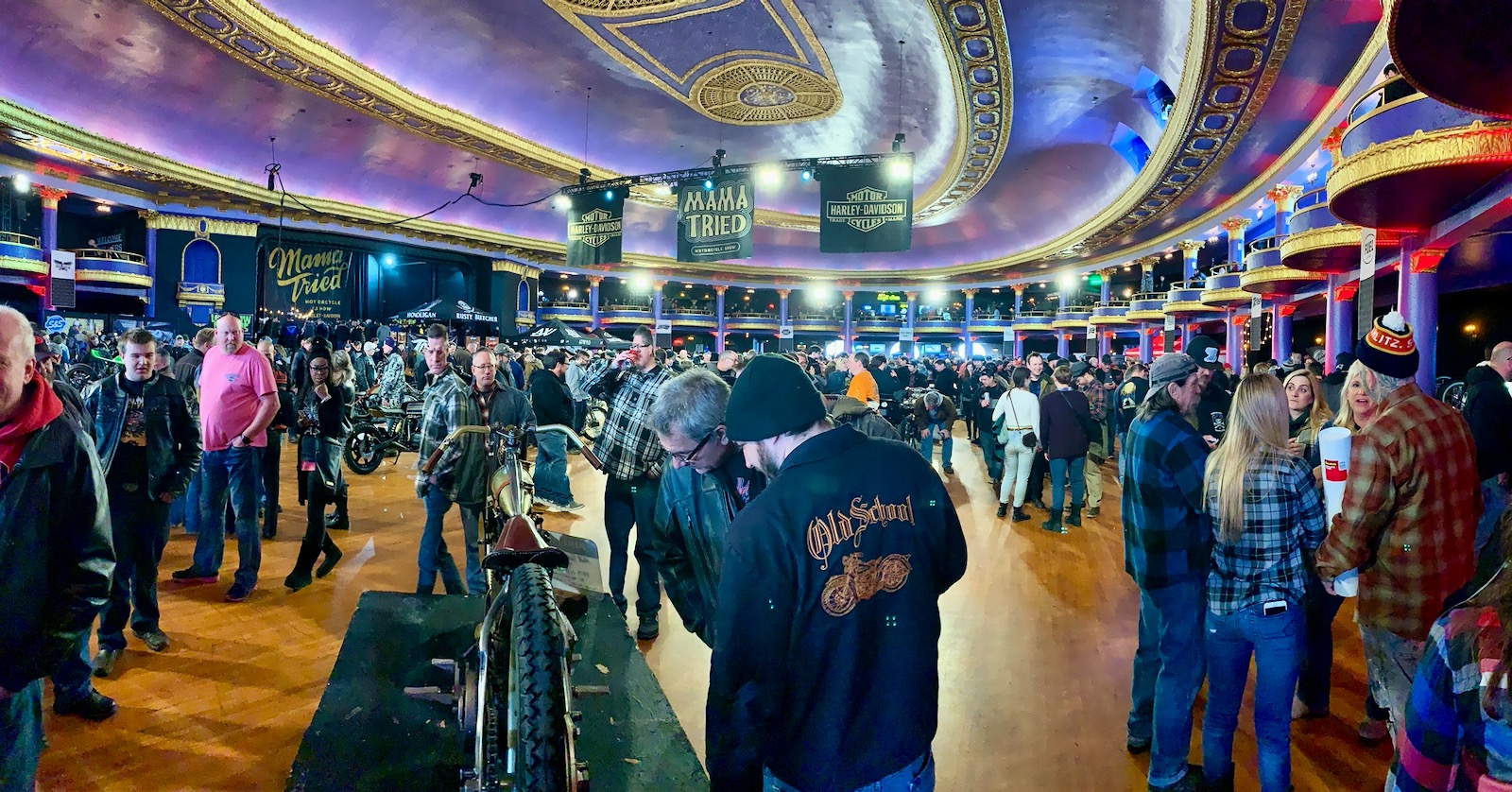 The race, itself, is just one of the parts of the weekend (2020 tickets will be honored at this year's event). In addition to Mama Tried, a custom motorcycle show at the Eagles Ballroom on Saturday and Sunday, there's a mini bike race at the Rave on Saturday.
And then there are the parties that are legendary, to say the least.
Johnson says the the opening night event at Elwoods on Wednesday will be a "huge party, as everyone's getting into town." The Thursday night party takes place at the Harley-Davidson Museum from 5-9 p.m. and includes bands and another mini bike race.
But after that are the festivities at Fuel Cafe on Fifth Street. That's where things go off the rails. It's pretty rowdy – I saw someone jump a motorcycle off the bar once. I won't say anymore, so you'll just have to see it for youself, but trust me, it's worth it.
For Johnson, who is co-owner of a number of restaurants and bars, including Fuel, Balzac and Bel Air Cantina (and formerly Palomino, Comet and others), these motorcycle events are especially close to his heart. He's expanding Flat Out Friday and Mama Tried to Sao Paolo, Brazil this spring, and another one in Indonesia in the future.
Says Johnson, "We've been motorcycle people our whole lives. I do this with my two best friends, Warren Heir and Jeremy Prach. Our two favorite things are flat track racing and street bikes. At Mama Tried, we love to to showcase really cool and exceptional motorcycles from all over the country and all over the world. And Flat Out Friday brings racers from all over the country and all over the world. That's really our passion."
It was really just a matter of if, he says, it was a matter of when – "We kept thinking that it was going to be over quick, and it just wasn't" – but now that Johnson has the blessing of the health department and most attendees will be vaccinated, he's ready to kick things into high gear.
"We're really excited to get people back indoors, partying again, seeing their friends and really enjoying motor sports, because that's what it's all about."
Tickets for Flat Out Friday ($16) and Mama Tried ($20) are available here.
Andy is the president, publisher and founder of OnMilwaukee. He returned to Milwaukee in 1996 after living on the East Coast for nine years, where he wrote for The Dallas Morning News Washington Bureau and worked in the White House Office of Communications. He was also Associate Editor of The GW Hatchet, his college newspaper at The George Washington University.
Before launching OnMilwaukee.com in 1998 at age 23, he worked in public relations for two Milwaukee firms, most of the time daydreaming about starting his own publication.
Hobbies include running when he finds the time, fixing the rust on his '75 MGB, mowing the lawn at his cottage in the Northwoods, and making an annual pilgrimage to Phoenix for Brewers Spring Training.