Join us on Saturday, July 23 for some lakeside munchies at the second annual OnMilwaukee Food Truck Fest. Choose from a menu of 20 trucks and enjoy the live DJ, games and entertainment. It's the biggest gathering of the best food on four wheels.
Love food trucks? So do we! So much so that OnMilwaukee partnered with Milwaukee World Festival, Inc. to bring MKE Food Truck Fest to Henry Maier Festival Park in July. Find out more here.
Whether old or young, there's nothing better on a hot afternon during the dog days of summer than seeing an ice cream truck pull up nearby, with a menu of playful desserts ready to beat the heat with sweet treats. Well, actually one thing is better: owning your own ice cream truck. And that's exactly what Dion and Lakinya Washington did, turning a dream into a cool reality with their Sweet Crush ice cream truck.
"It all started from a childhood desire my husband had," Lakinya explained. "He's always, from as a child, said he wanted an ice cream truck just from seeing them in the community. So when the opportunity became available six years ago, we jumped on it."
What started as a childhood fantasy has, in the Washingtons' hands, become a grown-up business over the past several years, hitting streets, festivals and fairs with their frozen wares – including all the favorites. The Sweet Crush ice cream truck menu mostly sticks with the time-tested classics, featuring a collection of popular popcicles – from bomb pops, fruit bars, creamsicles, push-ups and other fruity flavors – as well as a number of beloved ice cream treats like ice cream sandwiches and bars covered in cookie bits, Heath bar pieces and more. There's more than a few modern twists regularly mixed in amongst the menu, too, however.
But arguably the most important thing served out of an ice cream truck is that sense of nostalgic childhood joy and simple sunny fun that's endured across generations – one that Sweet Crush happily dishes out to this day.
"I don't care if you're three or 93, everyone comes to us and tells us about when they were growing up ... and all the childhood memories that came along with (the ice cream truck)," Lakinya said. "And for a three-year-old, it's something new and something they've never seen before, so they want to get on the truck and look around. It's always fun."
Indeed, no matter your age, the Sweet Crush ice cream truck will have you falling in love with the great Milwaukee summer.
Type of food: Ice cream treats, popcicles and other frosty refreshments – though the Sweet Crush truck also offers some classic savory summer snacks as well including nachos and hot dogs.
Vegetarian/vegan/gluten-free options: According to Lakinya, most of the popcicles on the truck are gluten-free – including two flavors of fruit bar, strawberry and mango, that are gluten-free and clear of any dairy or animal products.
Most popular item(s): What treat makes the biggest bang on the Sweet Crush truck? Of course the traditional red, white and blue bomb pop, according to Washington – though the truck's slushies are very popular as well, topped with sweet and sour gummy candies for a bonus tart treat that'll launch any customer back into childhood (and into a sugar rush).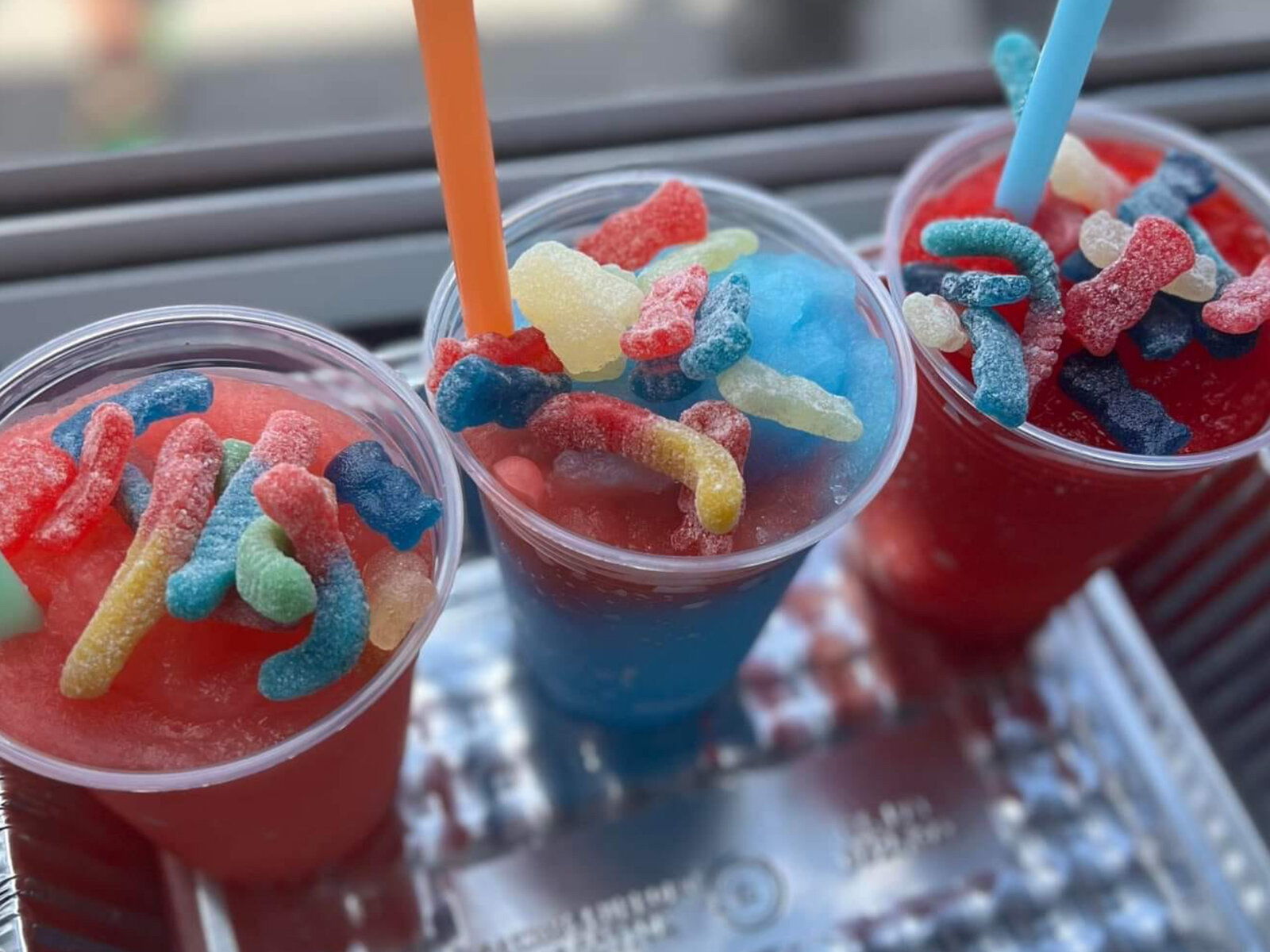 Where can people find the truck this summer? Sweet Crush's focus is mostly on events, so you can find the truck at the Skyline Music Series on Tuesday nights throughout the summer as well as at various other festivals (like Food Truck Fest!) during the season. To stay up-to-date with the latest destinations and plans, follow along at Sweet Crush's Facebook page.
If you could park your truck anywhere for one day where would it be? "I think I would try to just make it really fun and do like a summer road trip and go to different festivals and carnivals throughout the summer," Lakinya said. Because why choose one option when you can choose all the options! (Also a strong strategy when ordering from a ice cream truck like Sweet Crush.)
As much as it is a gigantic cliché to say that one has always had a passion for film, Matt Mueller has always had a passion for film. Whether it was bringing in the latest movie reviews for his first grade show-and-tell or writing film reviews for the St. Norbert College Times as a high school student, Matt is way too obsessed with movies for his own good.
When he's not writing about the latest blockbuster or talking much too glowingly about "Piranha 3D," Matt can probably be found watching literally any sport (minus cricket) or working at - get this - a local movie theater. Or watching a movie. Yeah, he's probably watching a movie.