Join us on Saturday, July 23 for some lakeside munchies at the second annual OnMilwaukee Food Truck Fest. Choose from a menu of 20 trucks and enjoy the live DJ, games and entertainment. It's the biggest gathering of the best food on four wheels.
Love food trucks? So do we! So much so that OnMilwaukee partnered with Milwaukee World Festival, Inc. to bring MKE Food Truck Fest to Henry Maier Festival Park in July. Find out more here.
All barbecue restaurants and hotspots know their way around a flame, but in the case of Firewise Barbecue Co., the food truck's smoked meats were truly forged by fire – the fire of competition, that is.
First sparked by trying to duplicate his dad's tasty rib recipe, Firewise owner Alex Obradovich's passion for grilling and smoking meats quickly caught like a wildfire. After improving his skills, upgrading his grill arsenal and getting a few tastes of the barbecue contest world as an attendee, Obradovich made the leap to actually competing in 2012 as a Kansas City Barbecue Society (KCBS) team with his father.
"It's a great atmosphere," Obradovich said. "Even though it's a competition, it's almost like you're just out there with all your buddies. You need anything, they'll give you anything they've got. You can only ask so many questions because they only want to give you so much information, because everybody still wants to win – but it turned out to just be really fun."
Really fun and really successful, in Obradovich's case, as his smoked meats smoked the competition at KCBS contests across the Midwest, scoring some strong finishes along with some catering requests from happy attendees. After enough great feedback, he decided to commit to meat full-time, leaving his job to start the Firewise food trailer in August of 2016.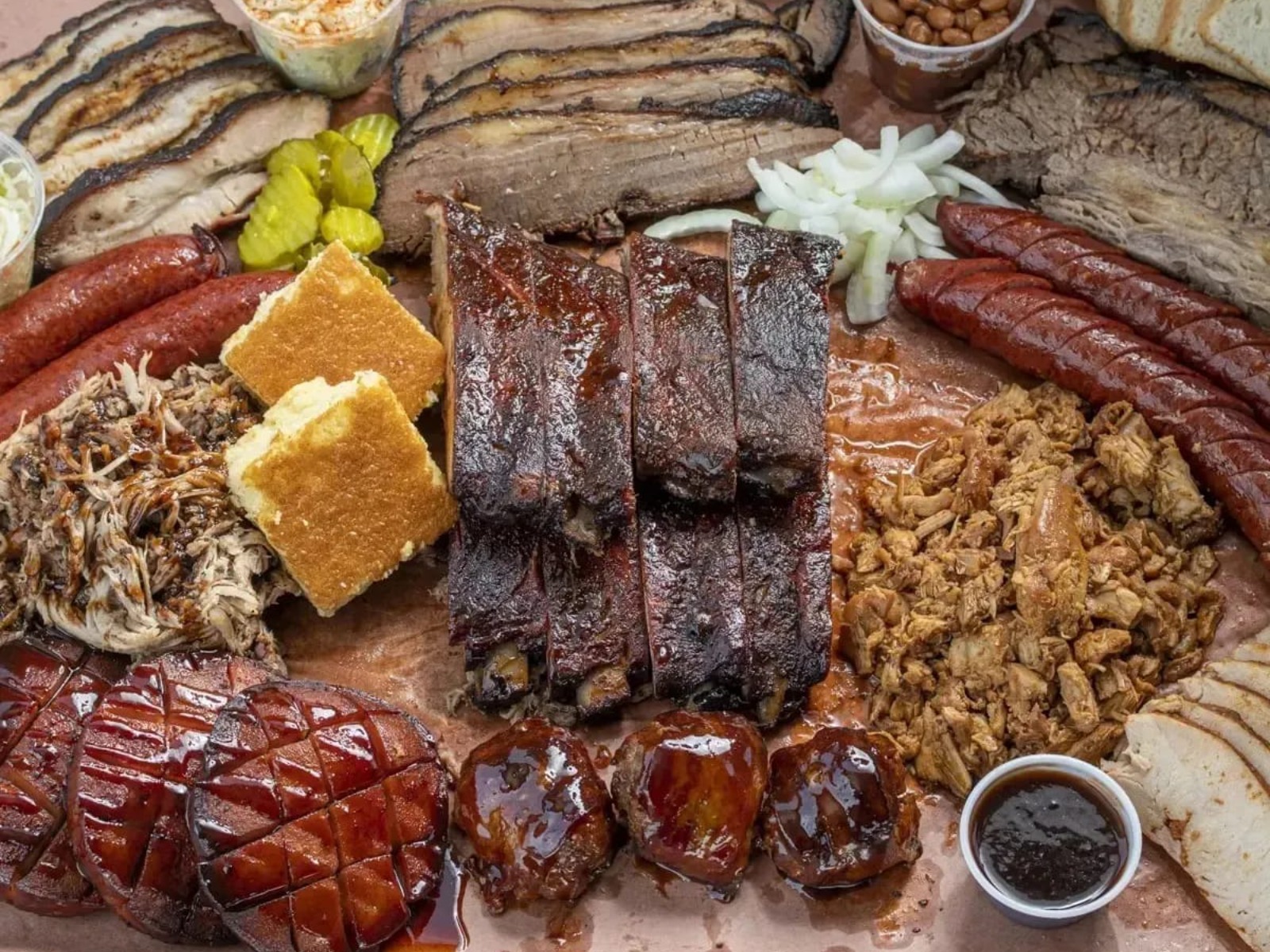 Since then, Firewise has been blazing a trail through Brew City's barbecue scene with its impressive slate of smoked meats. The trailer's daily menu isn't complicated, serving up barbecue staples like brisket, ribs, pork belly, pulled pork, pulled chicken, turkey breast, Polish sausage and bologna, plus a few classic sides – but as any grillmaster novice or advanced knows, getting those favorites done right can be a complicated feat. This pitmaster's pro tip for those getting serious about smoking meats?
"Buy a meat thermometer," Obradovich said. "That's the one single tool that's improved my cooking the most over the years. You can buy a pretty good one for $15. Getting things cooked properly at the right temperature is a big part of the barbecue contests and a big part of what we learned. The competition is so close that every little bit of the tenderness scale, of having that piece of meat cooked perfectly, is how you win."
My hot grilling tip? Skip the work and just let Firewise and competition-approved cooking do the barbecue for you.
Type of food: In case it somehow wasn't clear: barbecue.
Vegetarian/vegan/gluten-free options: Firewise's barbecue sauce, rubs and obviously meats are all gluten-free. The truck also serves several classic, less meat-centric sides – including baked beans, a vinegar-based coleslaw, potato salad and cornbread – but be sure to ask about how they may fit with your dietary needs.
Most popular item(s): According to Obradovich, the hottest dish on the smoker is their beef brisket. Available sliced or chopped, the brisket can be ordered on its own, as a part of a meat platter or on a sandwich with none of the fixings – just the brisket on a bun with sauce on the side.
"We keep it pretty simple over here; we're more of an old-school barbecue," he explained. "We don't get fancy with dressing the sandwiches up with a bunch of toppings. If brisket is cooked right, it doesn't need any sauce. It's awesome just the way it is.
"I'm not anti-barbecue sauce; I think it certainly has a place. I would recommend that anybody who's going to eat barbecue, try it without the sauce first – because if they did their job right, it's going to be great without it. But a good barbecue sauce can take a great piece of meat and put it to the next level."
Where can people find the truck this summer? When they're not booked for special events (like Food Truck Fest in July!), the Firewise food truck can be found at Elliot's Ace Hardware, 11003 W. Oklahoma Ave., on Tuesdays and Fridays; Menards at 10925 W. Speedway Dr. on Thursdays and Saturdays; and Burghardt Sporting Goods at 15333 W. National Ave. on Wednesdays. In all cases, the truck's open from 11 a.m. until 6 p.m. or when it sells out. The complete schedule can be found at Firewise's website.
If you could park your truck anywhere for one day where would it be? "For me, we live for just lines of people who want to eat," Obradovich said, with a laugh, "So I guess I don't really care where it would go as long as there's a ton, a ton, of hungry people."
As much as it is a gigantic cliché to say that one has always had a passion for film, Matt Mueller has always had a passion for film. Whether it was bringing in the latest movie reviews for his first grade show-and-tell or writing film reviews for the St. Norbert College Times as a high school student, Matt is way too obsessed with movies for his own good.
When he's not writing about the latest blockbuster or talking much too glowingly about "Piranha 3D," Matt can probably be found watching literally any sport (minus cricket) or working at - get this - a local movie theater. Or watching a movie. Yeah, he's probably watching a movie.