The OnMilwaukee Summer Festivals Guide is presented by Potawatomi Hotel & Casino. Create your summer story by participating in casino wide promotions with the chance to win big. This summer I will own it! Click here for more details.
Ooh la la! The 35th annual Bastille Days – one of the nation's largest French-themed celebrations – will be hoppin' at Cathedral Square Park this weekend.
There will be plenty to see and do in terms of entertainment, but you would be remiss if you didn't also indulge in some of the amazing French foods available at the fest.
Here are some of the best aliments français you can enjoy during your visit:
1. Fromage
Get the warm brie with honey at Le Rêve Patisserie & Café's booth. Served with baguette for $5. Or sample three French cheeses, including Camembert, chevre and Comté Gruyere, served with a French roll ($8) at Beignets Français.
2. Croque monsieur
It may look a lot like an ordinary ham and cheese, but the authentic sandwich is topped with béchamel, making it the best ham and cheese sandwich you've ever eaten. Get one at Lake Park Bistro for $7 or Ward's House of Prime for $8.
3. Salade Niçoise
Go fresh with this classic salad featuring tuna, potatoes, green beans, black olives and tomatoes, tossed in a French vinaigrette ($8) at Beignets Français.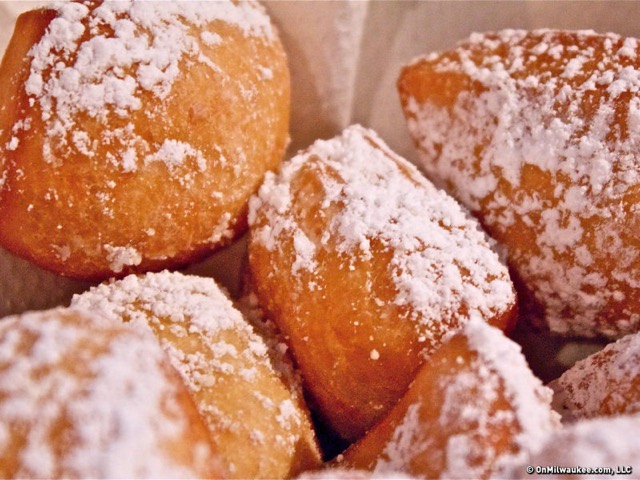 4. Beignets
Don't leave without sampling these tasty doughnuts. You can get them at Beignets Français (two for $5). Or get a delicious strawberry version at Maxie's (four for $5).
5. Macarons
These petite meringue treats are delicious on their own or filled with ice cream. Try them at Le Rêve Patisserie & Café ($5).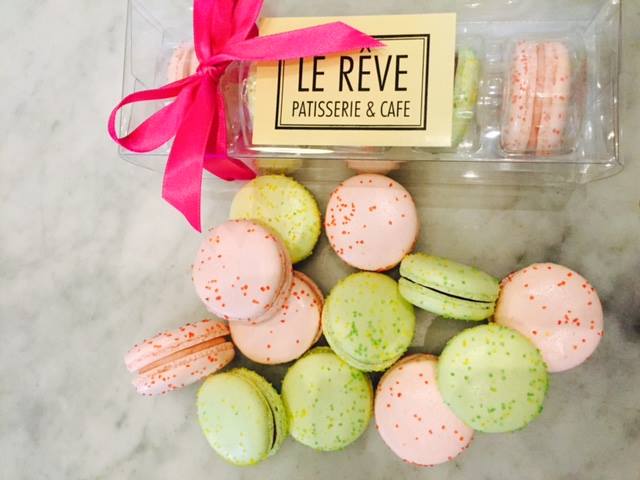 PHOTO: Le Reve Facebook
6. Moules
Craving seafood? Try out the mussels in garlic wine sauce from Kalua Hawaiian Tiki Bar for $7.
7. Escargot à la Bourguignon
Relish this French delicacy featuring buttery, garlicky snails from Lagniappe Brasserie for $7.
8. Le Boeuf
Indulge in the hearty flavors of the beef Bourguignon at the Lake Park Bistro booth. It's filled with beef that's been slow-braised in wine with mushrooms and onions. Served with potato puree for $8.
9. Crepes
Top off your visit with a mocha ambrosia crepe – featuring coffee ice cream in a crepe topped with chocolate sauce and whipped cream – from Cream & Crepe Café ($6).
10. Taste and learn
Visit the Madison Medical Affiliates Stage and enjoy afternoon cooking demonstrations featuring delicious French fare.
July 14
Noon – Croissants: with Chef Rachel Elizabeth Searl of Il Ritrovo/Field to Fork Café/Trattoria Stefano (Sheboygan)
12:50 p.m. – Basque Cake with Bartolotta's Didier Ibar and pastry chef Allie Howard
1:40 p.m. – Céleri-rave rémoulade (celery root rémoulade) and buttered peas and lettuce with tarragon with Chef Karen Gill of Down to Earth Chef
July 15
July 16
July 17
Bastille Days takes place at Cathedral Square Park July 14 though July 17. Hours are 11 a.m. to 11:30 p.m. on July 14-15, 10 a.m. to 11:30 p.m. on July 16, and 11 a.m. to 9 p.m. on July 17.
Lori Fredrich (Lo) is an eater, writer, wonderer, bon vivante, traveler, cook, gardener and girlwonder. Born and raised in the Milwaukee area, she has tried to leave many times, but seems to be drawn to this quirky city that smells of beer and alewives.
Some might say that she is a little obsessed with food. Lo would say she is A LOT obsessed with food. After all, she has been cooking, eating and enjoying food for decades and has no plans to retire anytime soon.
Lo's recipes and writing have been featured in a variety of publications including GO: Airtran Inflight Magazine, Cheese Connoisseur, Cooking Light, Edible Milwaukee, Milwaukee Magazine and the Milwaukee Journal Sentinel, as well as on the blog Go Bold with Butter, the web site Wisconsin Cheese Talk, and in the quarterly online magazine Grate. Pair. Share.