Adore that old school restaurant? That quirky bar? "Get your ass in here" is a new series highlighting original and extraordinary local businesses that are thriving, but to ensure continued success, need our asses there on a regular basis. Love it or lose it, Milwaukee.
On Valentine's Day, Ethiopian Cottage, 1824 N. Farwell Ave., will celebrate 11 years in business – and over a decade later, there's still a lot to love about this place.
Ethiopian food is traditionally served on injera, a staple food of Ethiopia similar to a bubbly, fermented, sourdough pancake. (Gluten-free injera is available upon request.) Diners tear off pieces of injera and stop up the piles of meat and vegetables called wat – spiced stew made from beef, chicken, lamb and / or various kinds of vegetables – using the bread as a utensil.
Yep, you eat with your hands at an Ethiopian restaurant, so make sure your dinner date values personal hygiene. And if finger food is really not your jam, forks, knives and spoons are available upon request.
"People rarely ask for utensils, they just need to get the hang of it and then they are fine," says co-owner Yiglete Debebe.
To take the intimacy of the dining experience even a step further, in Ethiopia, it is a sign of respect to feed your companion by scooping with the injera and putting it to his or her mouth. Suddenly, can you see how Valentine's Day is the perfect anniversary for this place?
Diners order separately and the food arrives on a circular metal pan and is placed on a Moseb basket table. There are four-legged tables as well if you're feeling less adventuresome.
On a recent visit, we ordered a beef and chicken sampler for two. To drink, we recommend Ethiopian honey wine called Tej, Ethiopian beer (Bate, Bedele or St. George) or a non-alcoholic mango drink and Ethiopian tea.
Debebe came to the United States from Ethiopia to study. After receiving a bachelors and masters in political science and journalism from the University of Wisconsin-Stevens Point, he and his wife, Almaz Bekele, opened Ethiopian Cottage in Milwaukee. Bekele and a second chef do all of the cooking and the friendly Debebe serves as the host and manages the front end.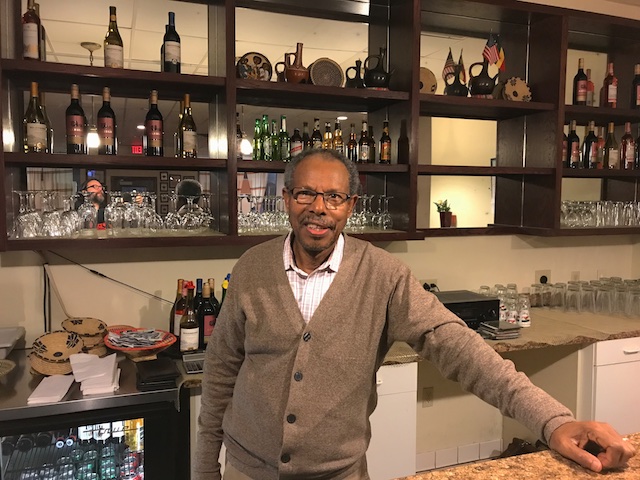 The decor is simple and clean and the vibe is upbeat even with few diners thanks to lively Ethiopian music. One of the restaurant's walls showcases an impressive number of awards and recognitions.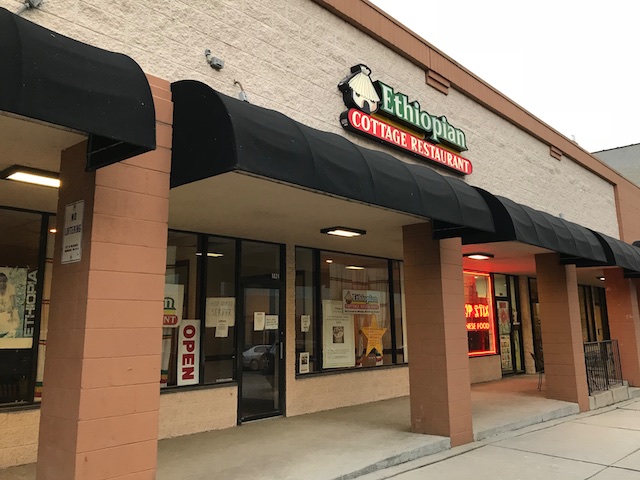 "Everything is really good here," says Debebe. "Everything."
Ethiopian Cottage is open daily, except Mondays, for lunch and dinner.

Molly Snyder started writing and publishing her work at the age 10, when her community newspaper printed her poem, "The Unicorn." Since then, she's expanded beyond the subject of mythical creatures and written in many different mediums but, nearest and dearest to her heart, thousands of articles for OnMilwaukee.

Molly is a regular contributor to FOX6 News and numerous radio stations as well as the co-host of "Dandelions: A Podcast For Women." She's received five Milwaukee Press Club Awards, served as the Pfister Narrator and is the Wisconsin State Fair's Celebrity Cream Puff Eating Champion of 2019.