According to popular market research company NPD Group, only 19 percent of American women in heterosexual relationships assume grilling duties during a barbeque. These statistics have remained the same for at least 30 years.
Dubbed "the one and only male-dominated appliance in America," the grill is seen by many cisgender men as a socially-acceptable place to wear an apron.
But despite the uneven ratio, female grillers are some of the most passionate and talented when it comes to wielding tongs over an open flame.
OnMilwaukee and On The Rocks ready-to-pour cocktails teamed up and tracked down a half-dozen local gal grillmasters. Each participating woman picked what they wanted to grill, where they wanted to buy their grillables, how they wanted to grill and the perfect OTR cocktail to accompany the process.
This is the sixth and final episode of this series, and after hosting the first five episodes with Courtney Bondar behind the camera, we grilled together. We took what we already knew from years of grilling and what we learned from a summer of observing other girl grillers and made a final feast.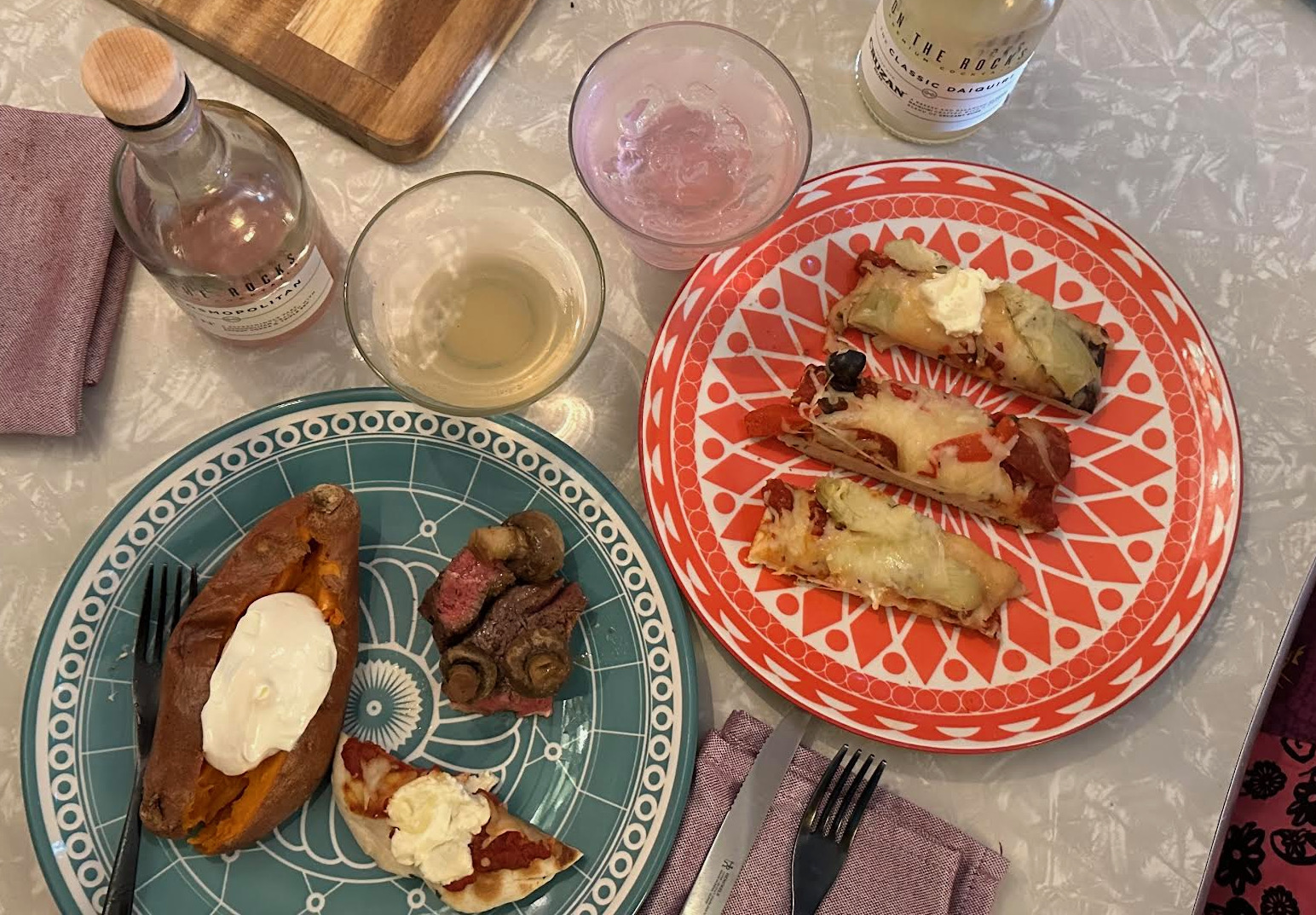 Molly: Stuffed crust, scratch pizza
Number of years grilling: 20+ years
Gas or charcoal: Both. Currently charcoal, but hoping to get a gas grill again next season.
Chimney or lighter fluid: Chimney.
Grocery store of choice: Outpost Natural Foods – Bay View.
What you grilled for this series: Stuffed-crust pizza.
One grilling tip: If grilling with charcoal, be patient, be present and enjoy the process.
OTR cocktail paired with meal: Cosmopolitan.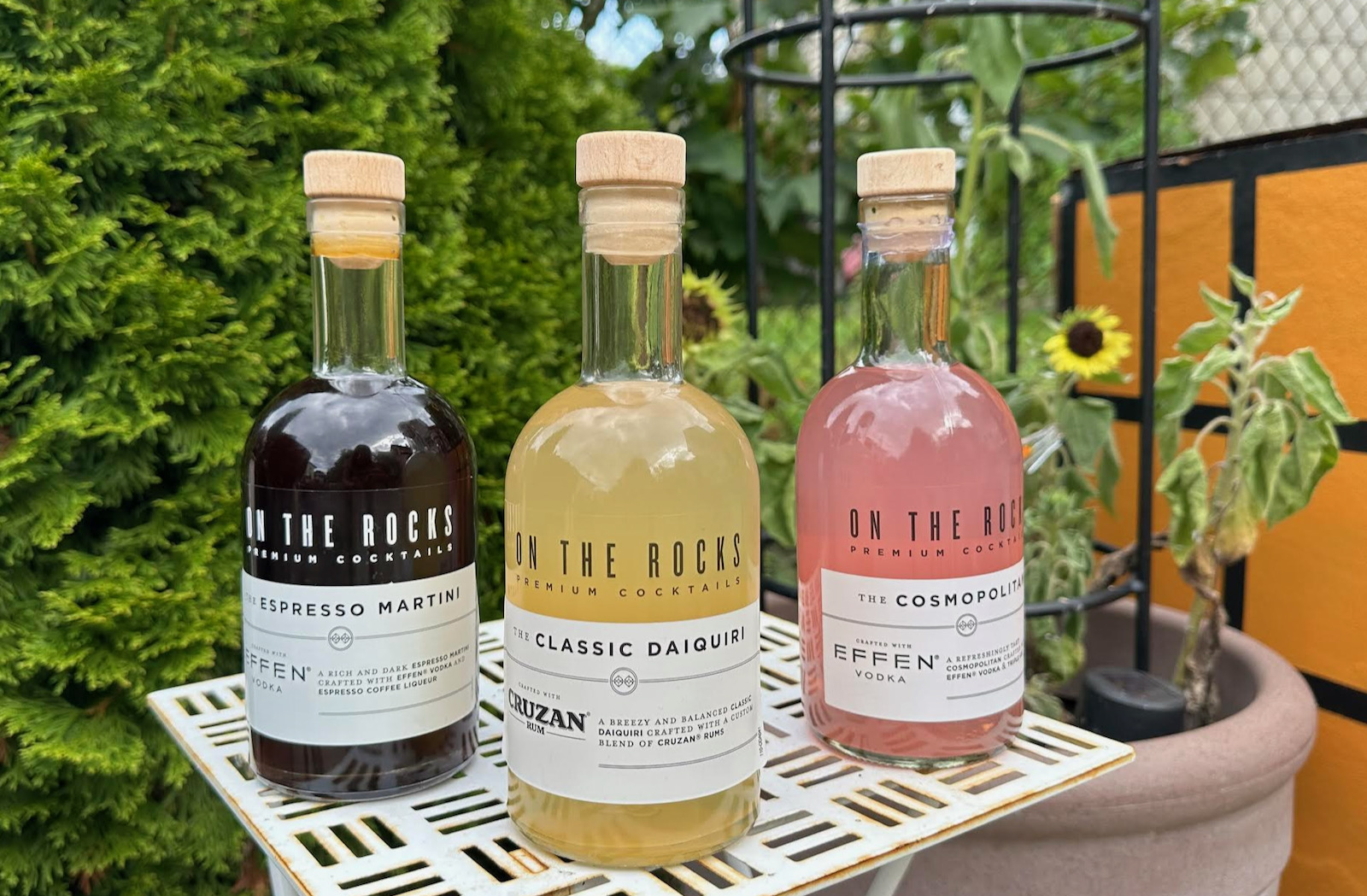 Pizza dough recipe:
1 cup warm water

1 package active dry yeast

1 pinch white sugar

3 1/3 cups all-purpose flour

1 tablespoon olive oil

2 teaspoons kosher salt

2 cloves garlic, minced

1 tablespoon chopped fresh basil
Pour warm water into a large bowl; dissolve yeast and sugar in warm water. Let stand until yeast softens and begins to form a creamy foam, about 5 to 10 minutes.
Mix in flour, olive oil, and salt until dough pulls away from the sides of the bowl.
Turn onto a lightly floured surface. Knead until smooth, about 8 minutes.
Place dough in a well-oiled bowl and cover with a damp cloth.
Set aside to rise until doubled, about 1 hour. Punch down; knead in garlic and basil. Set aside to rise for 1 more hour, or until doubled again.
Punch down dough and divide in half. Form each half into an oblong shape 3/8 to 1/2 inch thick.
Carefully place one piece of dough on the hot grill. Dough will begin to puff almost immediately. When the bottom crust has lightly browned, turn dough over using two spatulas.
Move to cool side of grill. Top it with sauce, cheese, meat, veggies. Put lid on grill and wait about 5-7 minutes until cheese is melted.
Courtney: Steak, mushrooms, sweet potato
Number of years grilling: 8 years.
Gas or charcoal: Charcoal.
Who taught you to grill: Dad.
Grocery store of choice: Outpost Natural Foods – Bay View.
What you grilled for this series: Medium rare steak, mushrooms and sweet potato.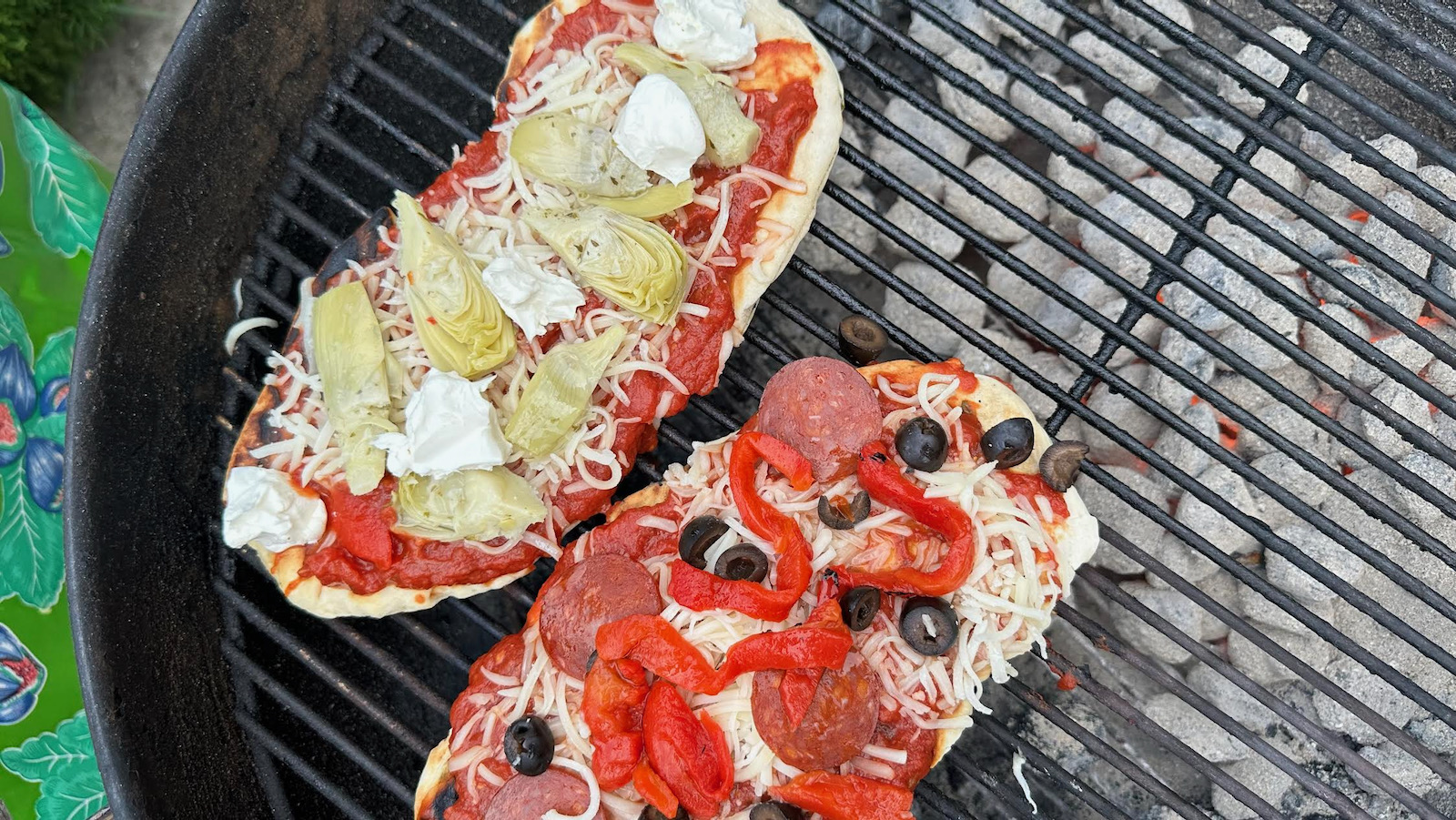 One grilling tip: Keep coals to one side of the grill. This helps with the cooking/resting process. Once your grillables are close to done, move them over to the other side of the grill where it's not as hot to allow them to finish.
OTR cocktail paired with meal: Daiquiri.

Molly Snyder started writing and publishing her work at the age 10, when her community newspaper printed her poem, "The Unicorn." Since then, she's expanded beyond the subject of mythical creatures and written in many different mediums but, nearest and dearest to her heart, thousands of articles for OnMilwaukee.

Molly is a regular contributor to FOX6 News and numerous radio stations as well as the co-host of "Dandelions: A Podcast For Women." She's received five Milwaukee Press Club Awards, served as the Pfister Narrator and is the Wisconsin State Fair's Celebrity Cream Puff Eating Champion of 2019.