Made in Milwaukee is new series about the businesses that sell to the world but call Milwaukee home. Presented by House of Harley-Davidson, Milwaukee's locally owned Harley dealer, we're shining a spotlight on these iconic companies – their histories and their futures.
Year founded: 2004
CEO: Guy Rehorst, founder
Number of employees: 18
Location: 616 W. Virginia St.
Guy Rehorst – the founder and owner of Great Lakes Distillery – became curious about distilling after homebrewing what he describes as "a really bad batch of beer."
"I couldn't even get my friends to drink it," says Rehorst.
He started researching the distilling process with the hope that he could transform his sub-par home-brew into something more desirable.
"It was much better, but I still couldn't get my friends to drink it," says Rehorst. "However it got me curious enough to continue experimenting and learning about the process."
Rehorst started distilling regularly as a hobbyist while running his Mequon-based VHS/CD/DVD duplication business. At one time, Rehorst, who has a background in broadcast engineering, worked as the chief engineer for the country's first tape duplication company. However, the industry began to wane due to advances in technology and Rehorst knew it was time to start a different venture.
At first, the thought of opening a distillery didn't even cross Rehorst's mind. But one night, while having a drink before dinner, he had an epiphany.
"I saw all of the local craft beers on tap and then I looked behind the bar and saw that most of the spirits came from Kentucky or Europe," he says. "I asked the bartender if any of the spirits were made in Wisconsin and he said no."
That night, Rehorst went home and started to heavily research the legality of starting a small-batch distillery in Wisconsin. He learned it was legal, although there were numerous archaic laws that would make aspects of the business challenging. Rehorst moved forward anyway.
"At that point, no one was thinking about local, small-scale distilleries the same way they were thinking about craft beer and wine," says Rehorst.
In 2004, after a year and nine months of building out the space and securing the necessary permits, Rehorst opened Great Lakes Distillery in a multi-use building on Holton Street in Riverwest. At the time, there were 30 small distilleries in the country; today there are more than 1,300 and the industry is growing.
Great Lakes Distillery became the first distillery in Wisconsin since Prohibition, with the exception of National Distilling. National Distilling produced whiskey, gin and bourbon in the late 19th and early 20th centuries, but started to produce yeast during Prohibition. After Prohibition ended, National went back to distilling gin for a brief period of time, but decided the future of yeast was more profitable. Thus, the company renamed itself Red Star Yeast and stopped distilling. (Longtime Milwaukeeans, you remember the yeast smell on I-94.)
Rehorst Vodka was GLD's first spirit and continues to be the most popular today. It's so popular, as is Rehorst Gin, that people often think Rehorst is the name of the distillery.
"It can be confusing. I always try to explain to people in terms of local, craft beer. The brewery is not Riverwest Stein Brewery, it's Lakefront Brewery," says Rehorst.
Being the first local distillery in almost 70 years meant most Milwaukee's knew nothing about the industry. Multiple generations had drank the same macro spirits and needed to be introduced as well as educated about the benefits of craft spirits.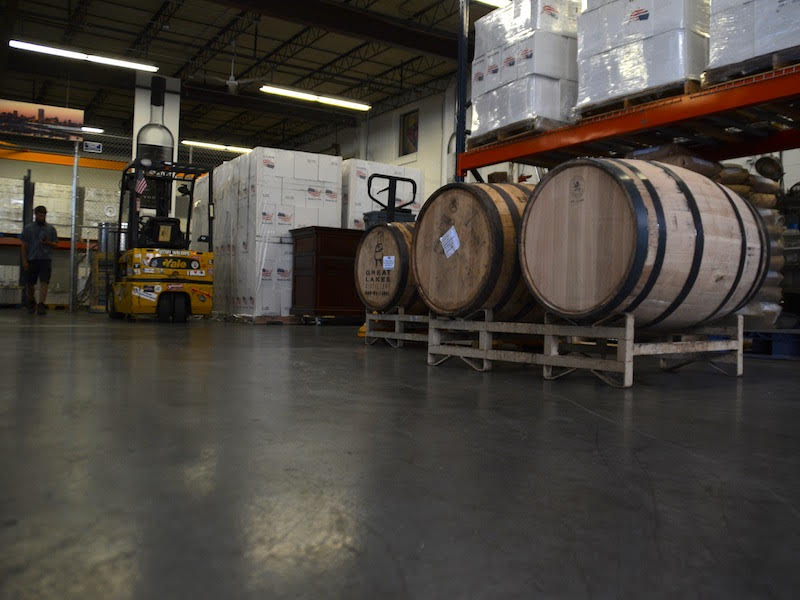 "There were no others to really compare it to, so at first, it was tough. Now you can go into any bar and present your product and they generally are familiar with the concept," says Rehorst. "The growth of the industry has helped my job get easier. Well, a little easier."
Space and legal restrictions became daily challenges for Rehorst. Great Lakes Distillery was quickly outgrowing its Riverwest location and Rehorst started to look for a larger facility. He also wanted to allow the public to visit, but knew that would be a legal hurdle to clear. At the time, it was illegal to sample or sell spirits on-site.
In 2008, Rehorst moved his business to its current Walker's Point location into a free-standing, two story building with plenty of room for expansion as well as room for a public tasting room someday. The very same month, the Iron Horse Hotel opened across the roundabout from GLD.
"It was a turning point for that part of the neighborhood," says Rehorst.
Great Lakes Distillery offered tours for the first time in its new location; however, because of the strict laws, the tour groups walked across the roundabout to the Iron Horse to sample the spirits at the end of the tour.
"This obviously wasn't very efficient and people were taking their lives in their hands trying to cross that roundabout," Rehorst says. "Something had to change."
Rehorst spent the next two years working with legislators to change the definition of what a distillery can do. In 2010, Rehorst was able to convince the Joint Finance Committee at the Capitol that it was in the state's best fiscal interest to collect sales tax on distillery sales.
"This allowed a distillery to sell its own products at its distillery," says Rehorst.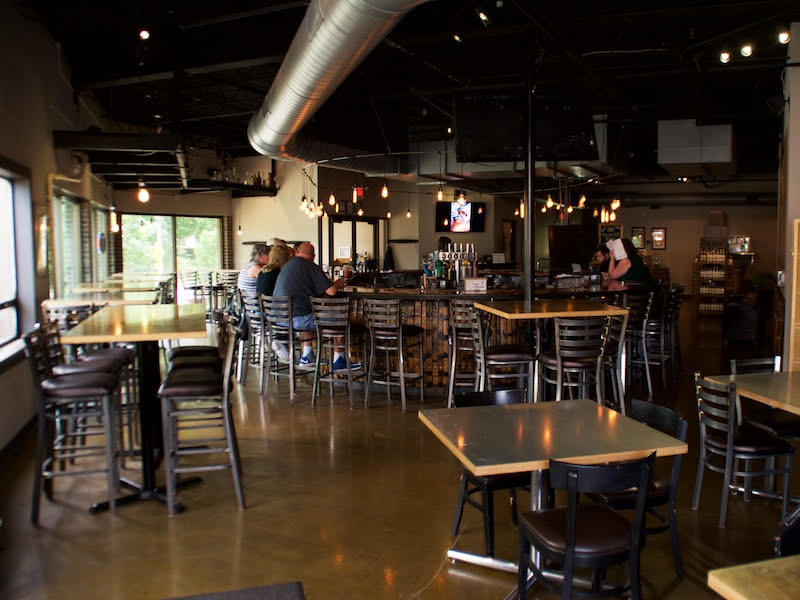 Great Lake Distillery's tasting room offers a variety of signature and seasonal cocktails, bar snacks such as pretzels and cheese curds, bottles to go and a gift shop.
Rehorst spearheaded an effort to change the law that prohibited liquor stores from offering samples of spirits.
"We worked on that for many years before it passed," says Rehorst. "Unfortunately the opponents of allowing spirits tastings like to spread misinformation. Typically they like to paint a picture of people going on drunken rampages in stores; they claim that havoc will break out when people are doing 'shots' in the super market aisles."
Rehorst would like to change another law in the near future that would permit him to open another tasting room – or multiple tasting rooms – in other locations in Wisconsin.
"Slowly but surely we're chipping away at a really outdated system with ridiculous limitations for small spirits producers," says Rehorst.
Today, GLD makes Rehorst Vodka, Rehorst Gin, Rehorst Citrus Honey Vodka, Roaring Dan's Rum, Kinnickinnic Whiskey, Pumpkin Seasonal Spirit, Absinthe, Good Land orange and Spice Liqueur, Artisan Series Brandy and numerous limited-supply spirits. Many of the spirits have won awards.
Because of all the time spent on legislature and other aspects of running the business, Rehorst spends less time actually making spirits these days.
"Actually, (my employees) don't let me," he says, chuckling. "But my philosophy is to hire people who do your job better than you do. And I've done that. I still like to collaborate on ideas, but these days I spend little time with my hands on the still."
Great Lakes Distillery's Tasting Room is open weekdays from 11 a.m. to 10 p.m. and on weekends from 11 a.m. to midnight. For more information on tours, go here.
GLD will host an "Adult Ice Cream Social" on Thursday, July 20 from 6 to 8 p.m. with the Milwaukee Fire department to raise money for winter jackets for kids. Purple Door Ice Cream will reveal a new flavor at the event.

Molly Snyder started writing and publishing her work at the age 10, when her community newspaper printed her poem, "The Unicorn." Since then, she's expanded beyond the subject of mythical creatures and written in many different mediums but, nearest and dearest to her heart, thousands of articles for OnMilwaukee.

Molly is a regular contributor to FOX6 News and numerous radio stations as well as the co-host of "Dandelions: A Podcast For Women." She's received five Milwaukee Press Club Awards, served as the Pfister Narrator and is the Wisconsin State Fair's Celebrity Cream Puff Eating Champion of 2019.