Character actor Gregory Scott Cummins is the first one to tell you he's not a household name. That might be true, but the legions of fans who enjoy "It's Always Sunny in Philadelphia" and "Bosch" know exactly who Cummins is. He's got one of those faces that you know you've seen before but can't quite place it. He's in "Cliffhanger" and "The Italian Job" – not big roles because, as he says, that's Stallone's job or that's Mark Wahlberg's job. Look fast in "Batman Returns," and you'll see Cummins as Acrobat Thug One. Director Tim Burton gave him a line to say once shooting started.
"I'm fine with being pretty much incognito," Cummins said, in a recent interview with OnMilwaukee. "Doing good work is really what it's all about."
Cummins attended UC-Berkeley and the University of Hawaii on football scholarships. He led the nation in multiple punting categories in his final two years at the latter. He also studied acting with classes in Greek and Roman theatre as well as Shakespeare. In 1979, Cummins was drafted by the Green Bay Packers only to be duped by an agent who kept him from accepting Green Bay's offer. The following year he signed with the San Diego Chargers only to have his pro football career cut short by a debilitating injury to his leg while in camp. He went back to school and received his M.F.A. in Acting from UCLA in 1985.
Cummins most recently appears in "Bosch: Legacy," a spin-off series of the Amazon Prime Video hit, which debuted Friday, May 6 on IMDb TV. With that hitting streaming, the actor – who plays Crate on the show – talked with OnMilwaukee about his acting career and the debacle with the Green Bay Packers.
OnMilwaukee: Can we first talk about you being drafted by the Green Bay Packers?
Every time I see a Packer game on TV, it reminds me of how close I came to playing for them. I was at the University of Hawaii at the time and the best college kicker in the nation. In four years, I never had a punt blocked. I had a hang time of 5.6 seconds. Zeke Bratkowski, Green Bay's special teams coach, really wanted me. Head coach Bart Starr called to ask if I'd join the team. Leigh Steinberg became my agent and assured me he'd get me exactly where I needed to be. But he didn't come though, and the whole thing fell apart. Later I found out that Green Bay had ten rookie punters and I was number 1 on the board. But Steinberg represented several of those other punters and he purposely sabotaged me.
Looking back, yeah, there's still bad blood there. I blame myself because I was naïve and I trusted that guy. The next year I went to the San Diego Chargers, but I got badly injured in training camp. Just like that, my sports career was over.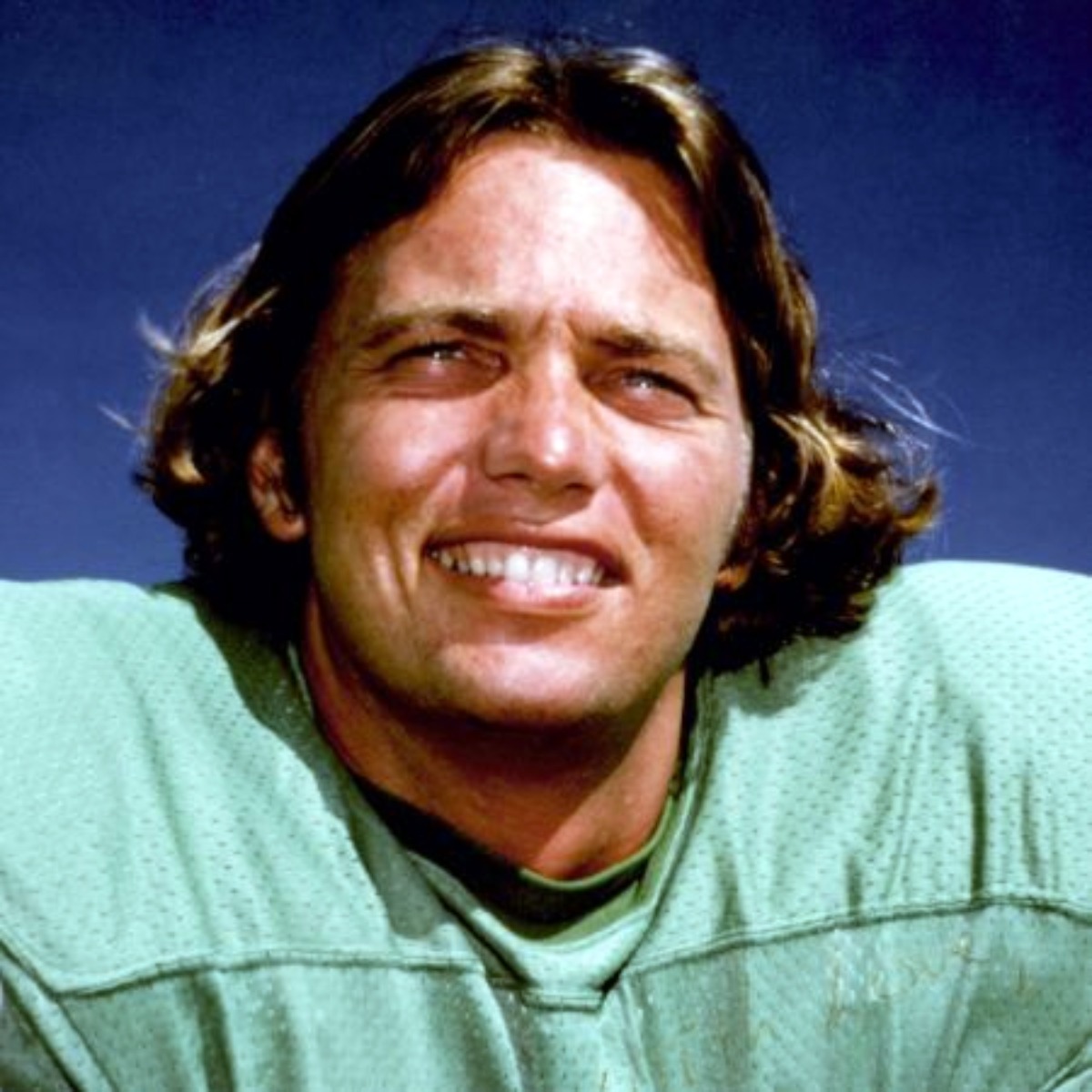 On the positive side, it's likely you wouldn't have become an actor if you'd continued to play football.
Absolutely. One door closes and another one opens. If I learned anything from that whole experience, it was to trust my gut in the future.
It can be hard making a living as an actor.
If you don't have the ability to give directors and producers what they want, you're probably not going to make it. I felt from the very beginning I was going to find success. I jut didn't know what kind of success. (Laughs) Maybe I'd be doing local theatre in Albuquerque or some other place!
My advantage was the willpower and drive from years of competing in sports. I used those personality traits in conjunction with the intensive training I'd undergone while a student in UCLA's acting program. If there was a disadvantage, it's that I was difficult to cast because of my height. I'm 6'4", and the days when movies with physically large actors like John Wayne, Clint Eastwood and Chuck Connors were tapering off. Actors are much smaller now, and it became clear to me that I'd have a better chance of getting work if I was a bad guy. I did small roles in some non-union productions just to get myself on film. I worked for free, which is probably why I got the parts in the first place. (Laughs) Those were not great films, but an actor's film clips are how casting directors decide if you're right for the part. It's also how an agent decides if they want to take you on as a client.
When did you actually sign with an agent?
Without a famous mother or father, it's hard to get your foot in the door. In 1989, I was in a direct-to-video thing with David Hasselhoff called "W.B., Blue and the Bean." I played a South American drug dealer, which was fun because I speak Spanish. Co-star Linda Blair liked my work and introduced me to her agent. I went with them at the time and I'm still there. It was a small agency, and we all moved up together. I did a dozen movies and television shows in my first year with them. I was in an episode of Fred Dryer's TV show "Hunter," I appeared in a few action films – that sort of thing. In 1990, I was a bad guy in "Stone Cold" with Brian Bosworth. And going forward, the budgets were bigger and the films were getting better.
As an actor, is it harder to get to the top or to stay there?
I'm certainly not at the top but I know what you're asking. It's much harder on the way up. Tom Selleck spent 20 years in New York City before he was cast in "Magnum P.I." Dustin Hoffman, Al Pacino, Gene Hackman, Robert DeNiro shared rooms while they struggled to find work. I wouldn't be the actor I am today without having studied at UCLA. My Master's degree in acting taught me to be comfortable on the stage, to find humor without trying to be funny, how to underplay being a bad guy. Once an actor overcomes the various obstacles, they can make a steady income year after year.
Name a few actors whose work you admire.
There are quite a few. As a kid, I liked TV and the movies. They provided a fantasy world that I could escape into. I was a huge fan of Paul Newman and later Gene Hackman, Meryl Streep. People like that got me on the road I would eventually take. But I didn't want to be them. I wanted to do what they did. I love Morgan Freeman, Denzel Washington – I really like actors who excel at their craft. Sylvester Stallone instinctively understands that the audience wants to see him fighting a guy like me who's bigger than he is. That worked for us in "Cliffhanger." Al Pacino comes from the theater and he's often smaller than the other actors on stage. If everyone is standing, he'll sit down, or if everyone is sitting, he'll stand. He does something that contrasts with everyone else, and the audience focuses on him.
In 2006, you became Luther, a recurring character on "It's Always Sunny in Philadelphia."
(Laughs) Luther is Mac's father. It's such a great part because of their dysfunctional relationship. Luther's a manipulative psycho, a very dangerous guy that I could underplay. I didn't have to be a 300-pound loudmouth that yells and waves his arms around. It was great to let the other actors play off Luther and let the audience get the humor that way. Luther cons Mac drugs and pornography to him.
The "Bosch" series was based on the best-selling Harry Bosch books. With author Michael Connelly being heavily involved in each season, the shows retains the details and tone of the novels.
It sure does. Eric Overmyer adapted two Bosch novels per season. Both Michael and Eric are brilliant writers, and all I had to do was play the part of Detective Moore (Crate) as they wrote it. Troy Evans, who plays Detective Johnson (Barrel), and I did our audition without any rehearsal. In fact, the first time we met each other was in the dressing room. But once we started, there was an instant chemistry between us that the producers liked, and we got hired.
It's all in the words. Good writing makes an actor's job so much easier. And my height was an advantage in this case. They liked that I was taller, and Troy was shorter and rounder. It fit their visual of two guys nicknamed Crate and Barrel.
Luckily for fans of the show, Crate and Barrel have recurring roles in the new season.
Most viewers will recall Crate and Barrel's car crash publicly embarrassed the LAPD. They were taken off Homicide and transferred to the CAP (Candidate Assistance Program) desk to help police academy recruits complete their training. In the last season's concluding episode, Bosch quit the LAPD in anger and Crate and Barrel retired. In the current season, Bosch has become a private investigator who uses us on his cases.
It doesn't sound like you have any plans to retire. What's coming up for you?
"Bosch: Legacy" has already been picked up for another season, and we begin shooting at the end of July. I'm very glad to remain involved in show. Right now, that's it.