Can't get into Club Aqua or Club Haunted House? Luckily Sugar Maple has the next best thing, for one weekend only transforming into a "I Think You Should Leave" pop-up bar. The only thing it's missing is a steering wheel that doesn't fly off while you're driving.
Coming off the heels of its Wes Anderson pop-up this past winter, the Bay View beer bar has now been invaded by the surreal, profane and hilarious Netflix sketch show created by Tim Robinson. Opened Thursday night and running through the long weekend, the tavern is jam-packed with references to "I Think You Should Leave," from a rack of Dan Flashes very complicated shirts near the front door to a pile of Calico Cut pants and a Tammy Craps doll (who no longer has farts in her head) perched behind the bar. And that's all before you reach the special pop-up art exhibition on Sugar Maple's walls, featuring two dozen pieces inspired by "ITYSL" and its bizarrely raucous cast of characters and creations.
Here's a look inside Sugar Maple's (sadly zipline-less) pop-up: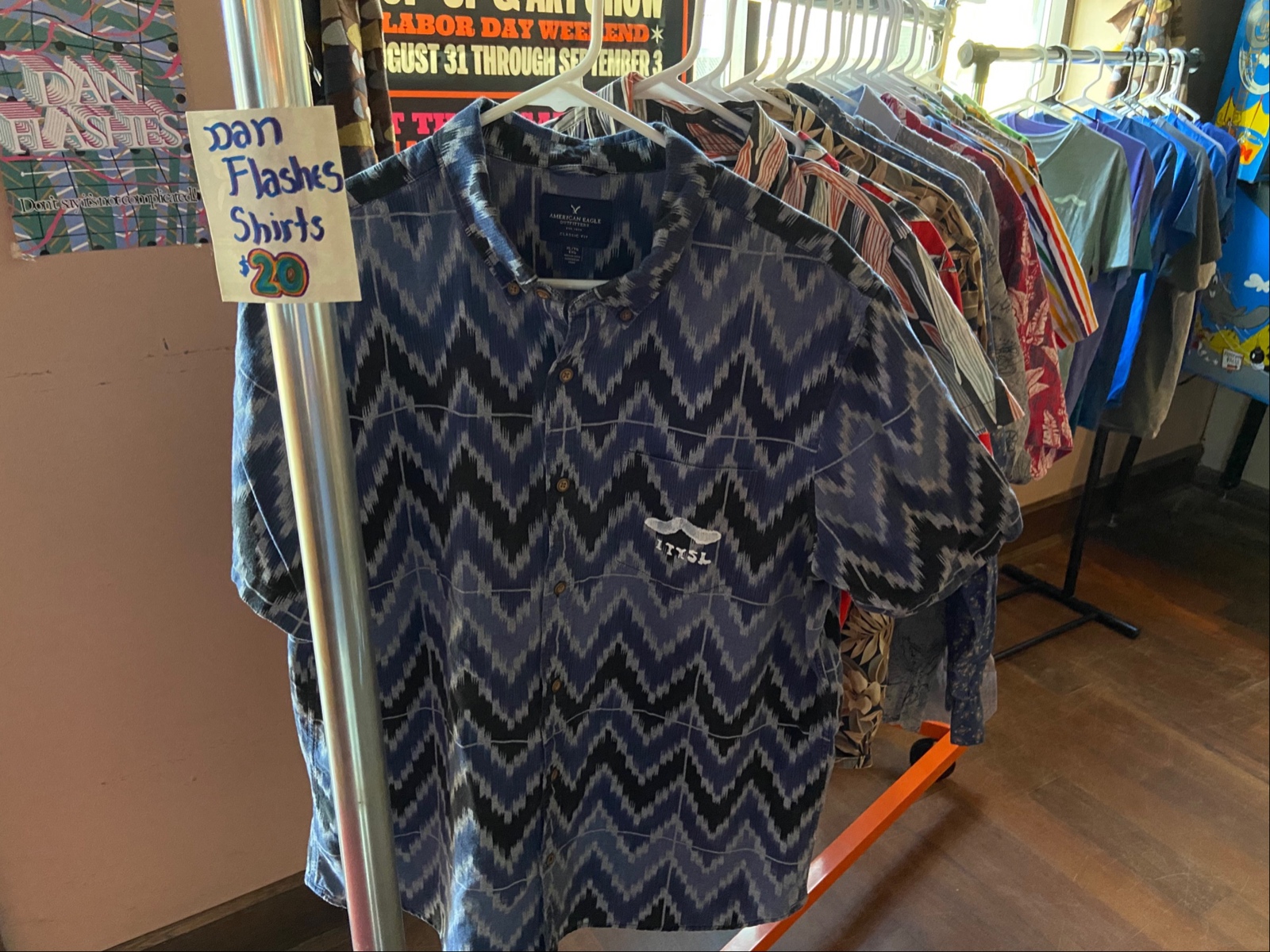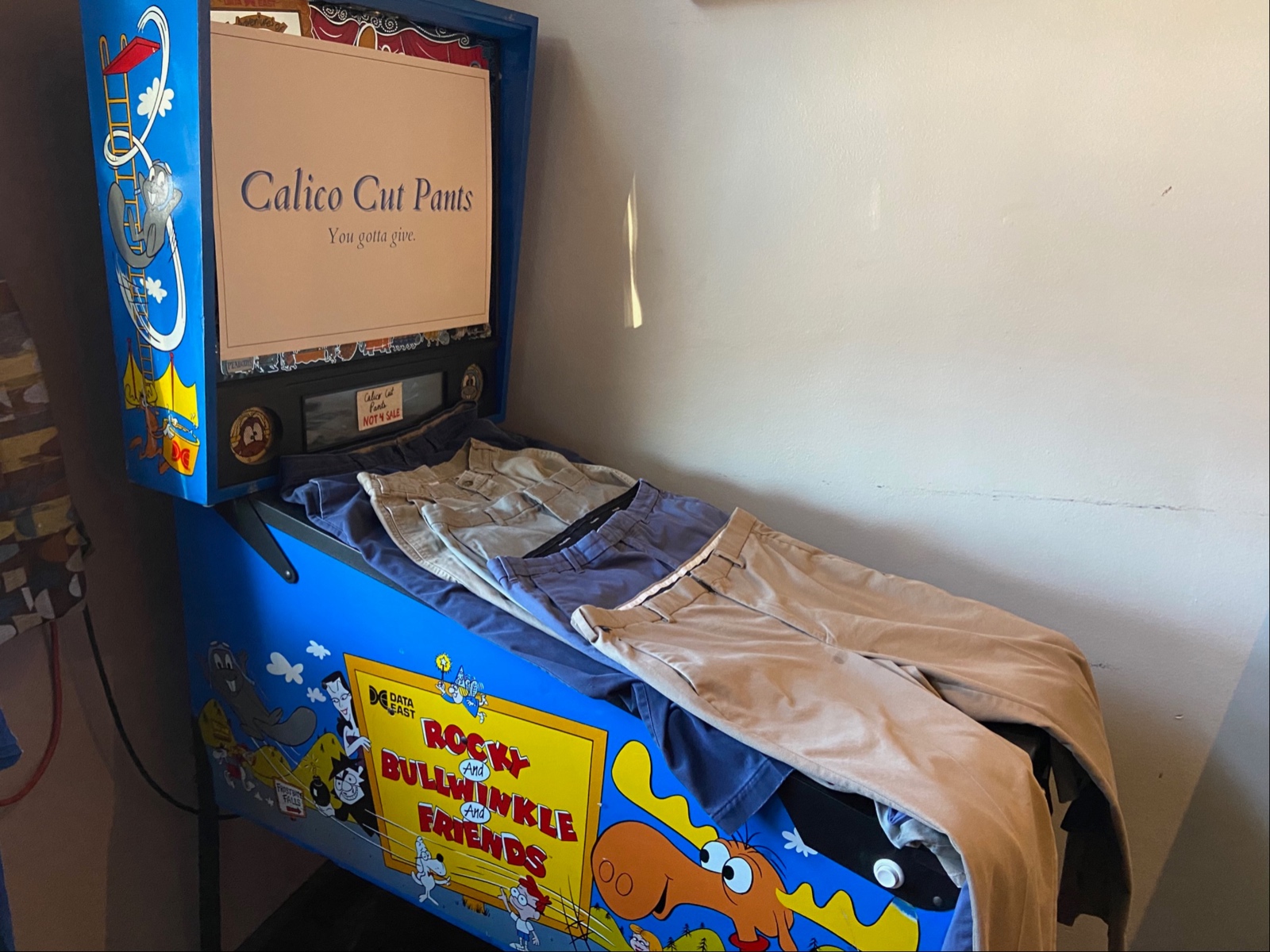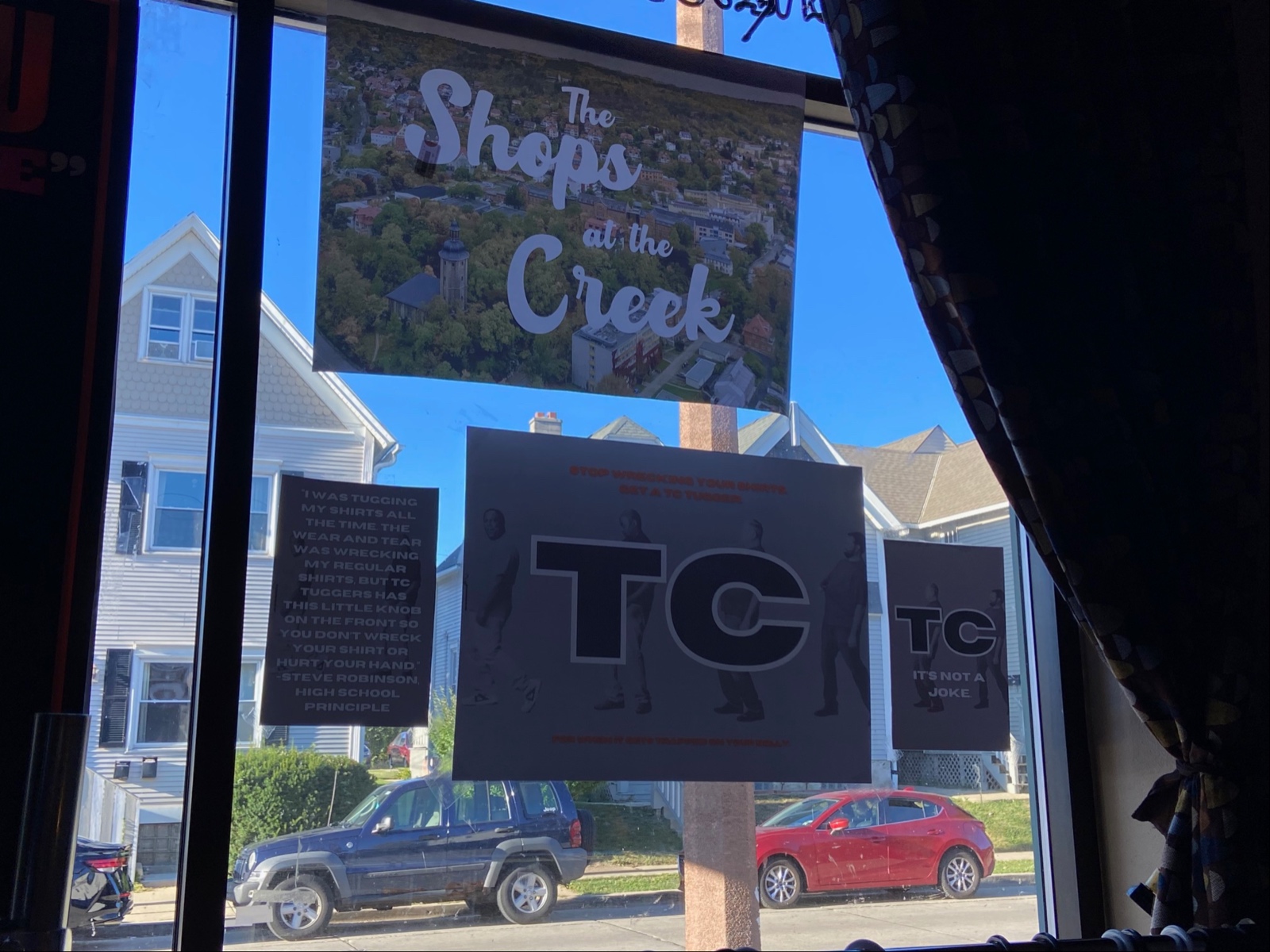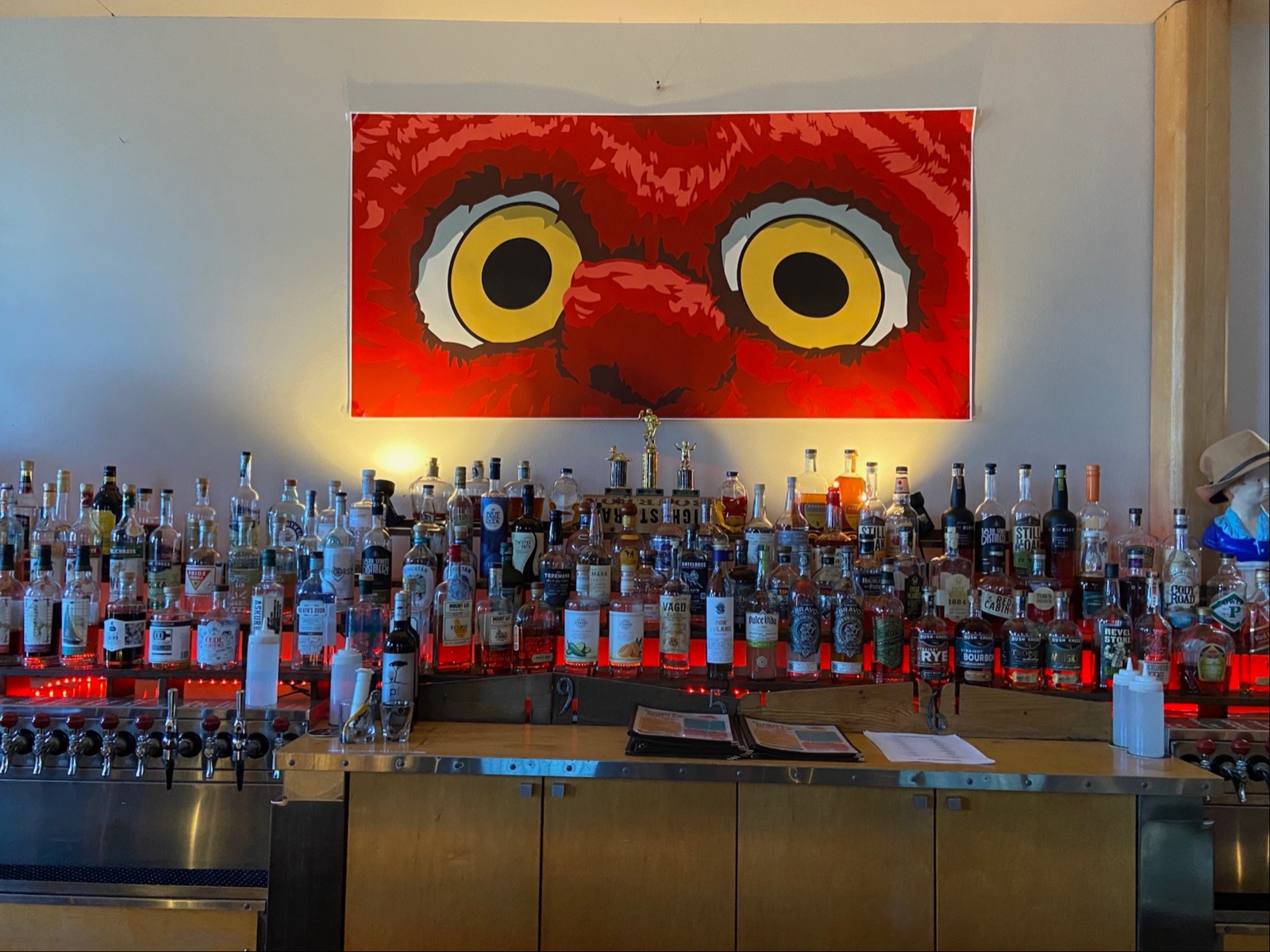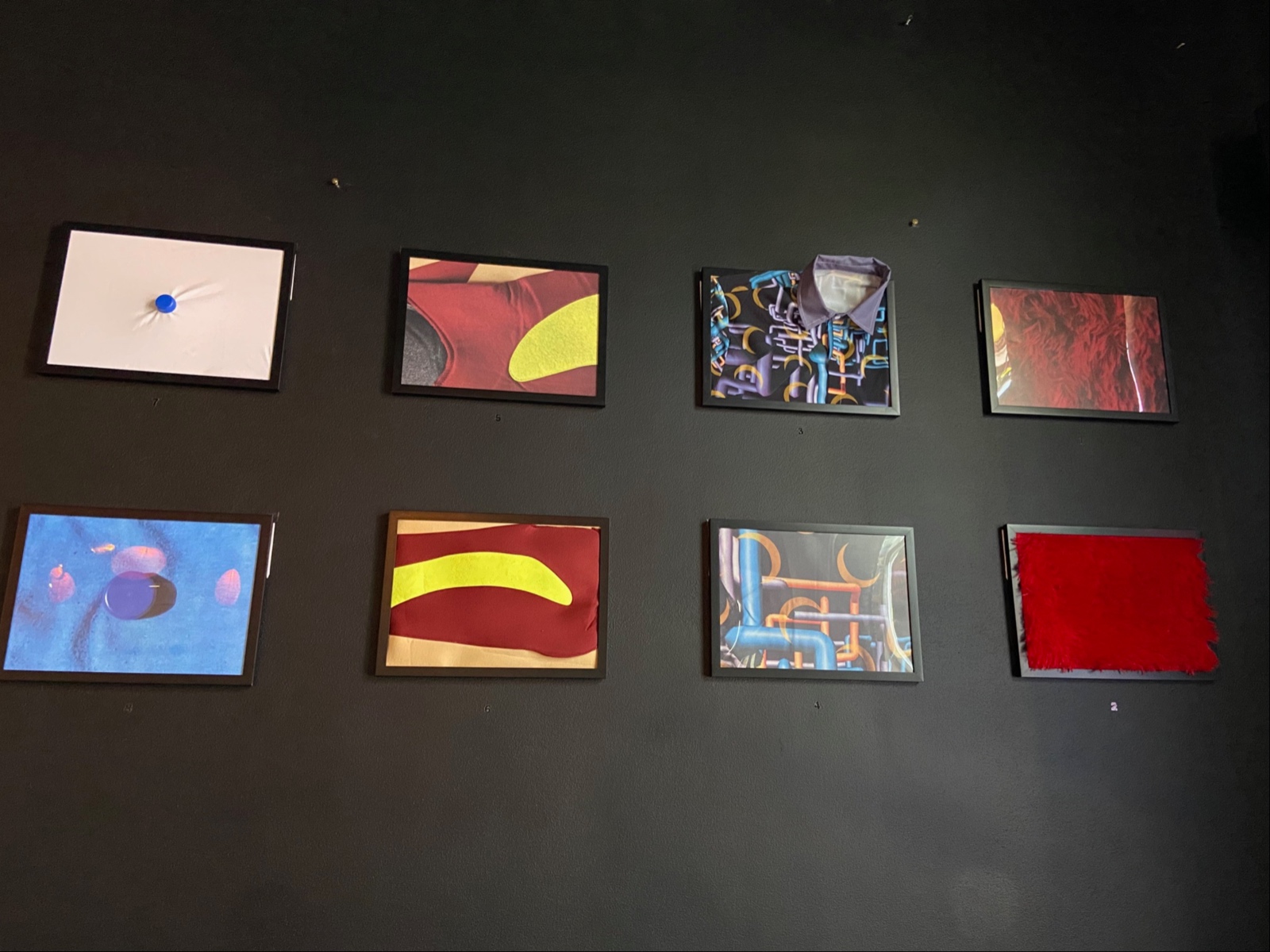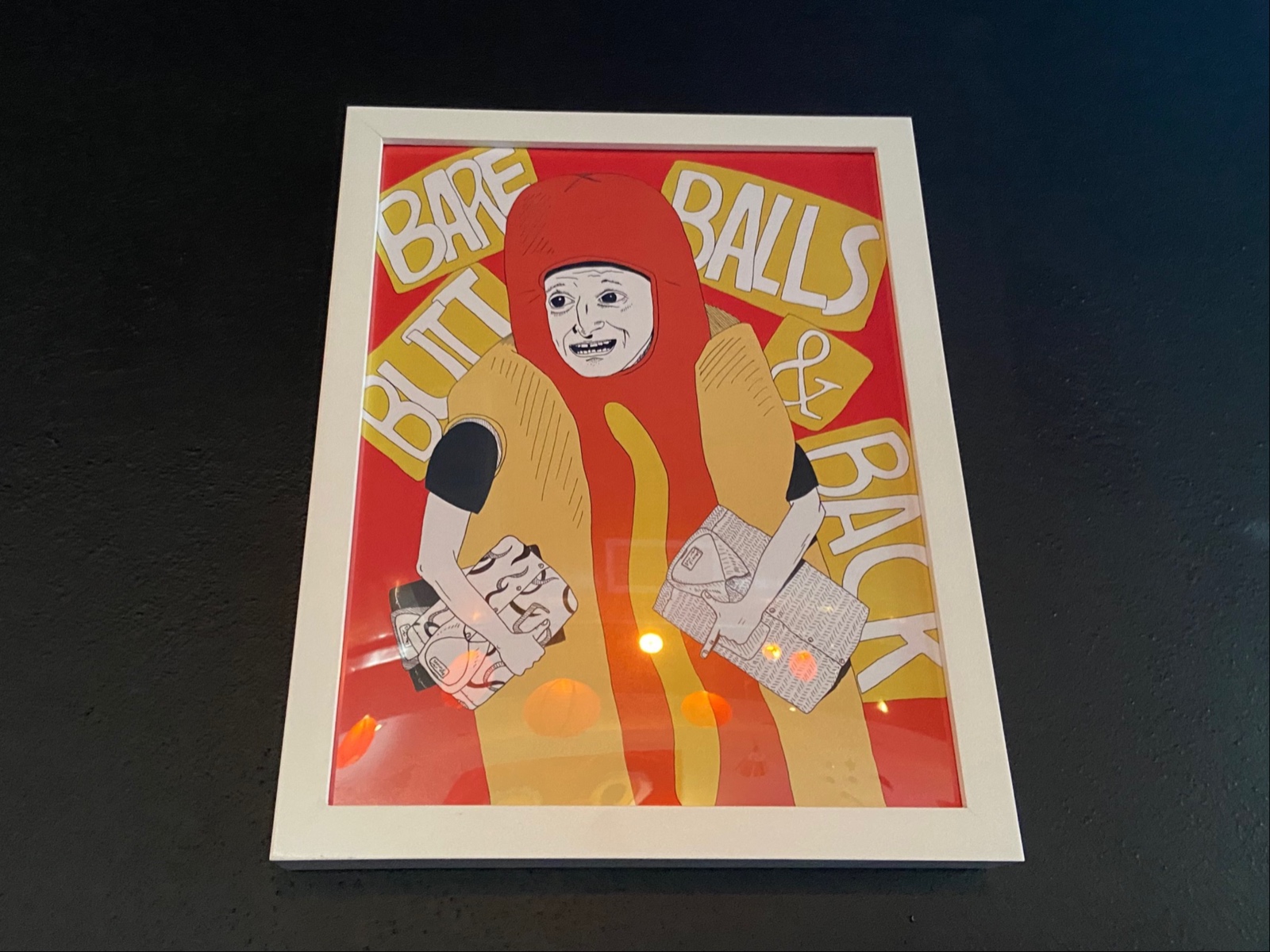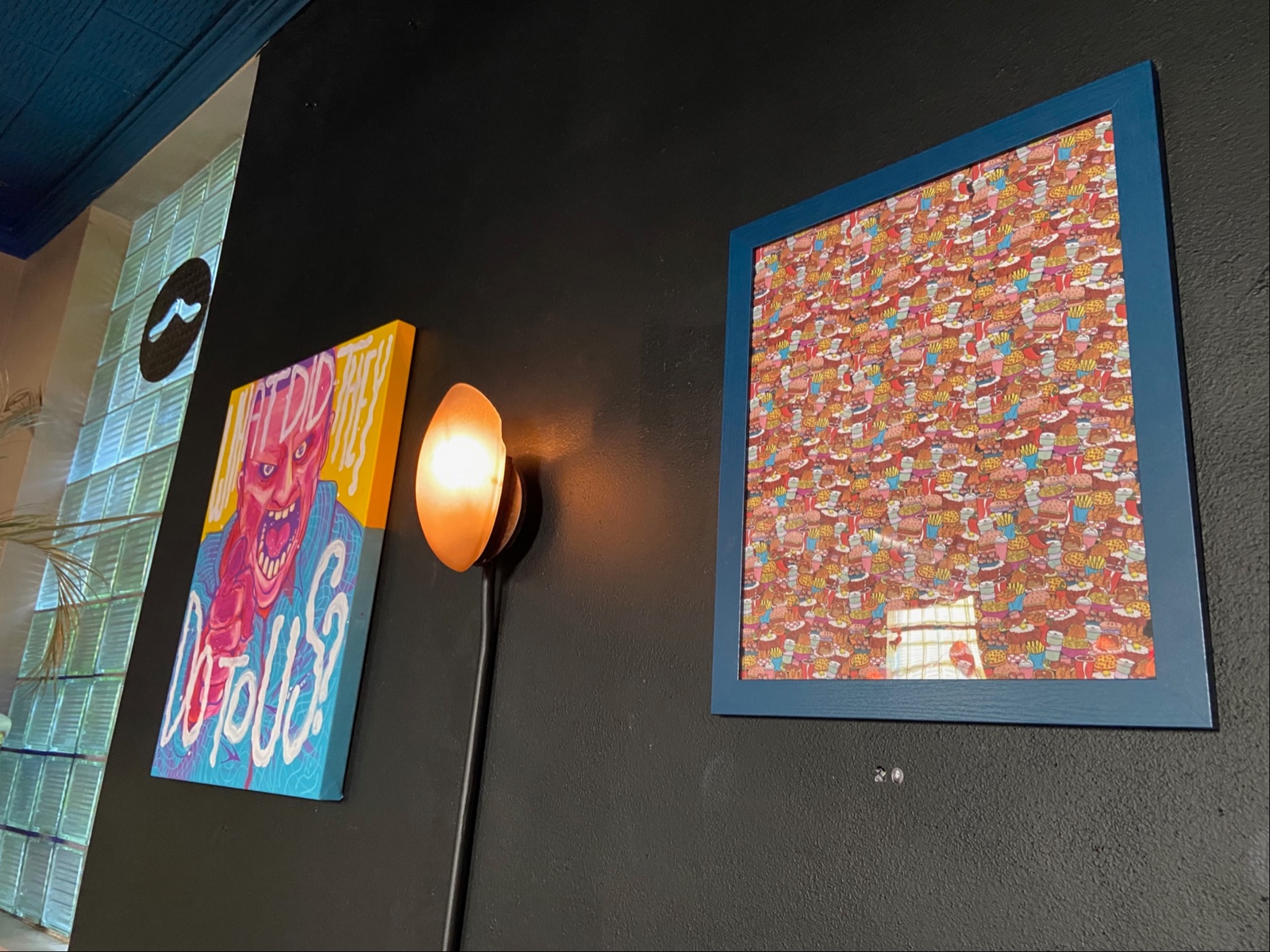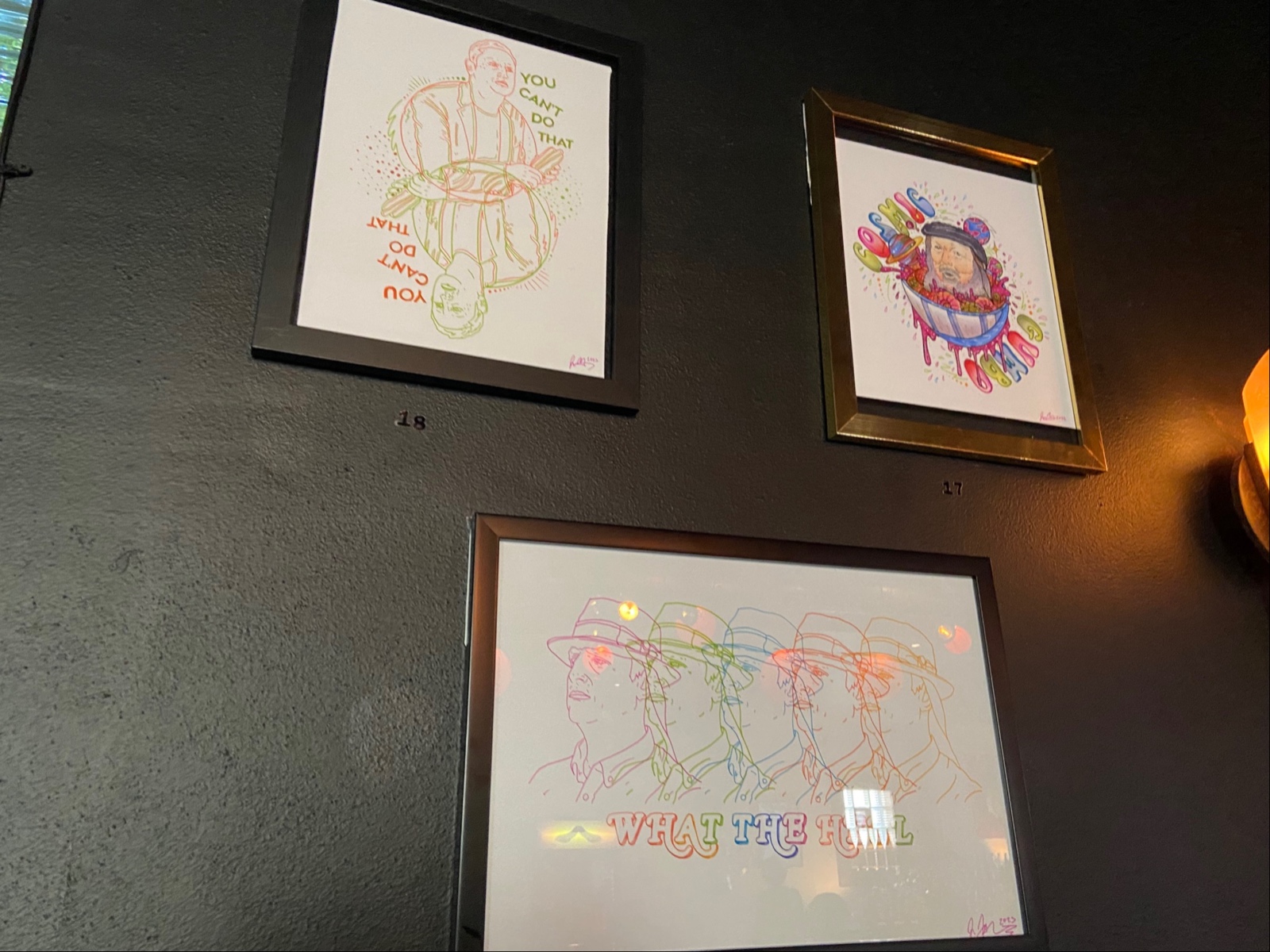 When you're done marveling at the delightful and deranged art on the walls, Sugar Maple also has a projector running sketch after sketch from "I Think You Should Leave." (Probably because "Coffin Flop" and its hours and hours of footage of real people falling out of coffins at funerals has been dropped by Spectrum.)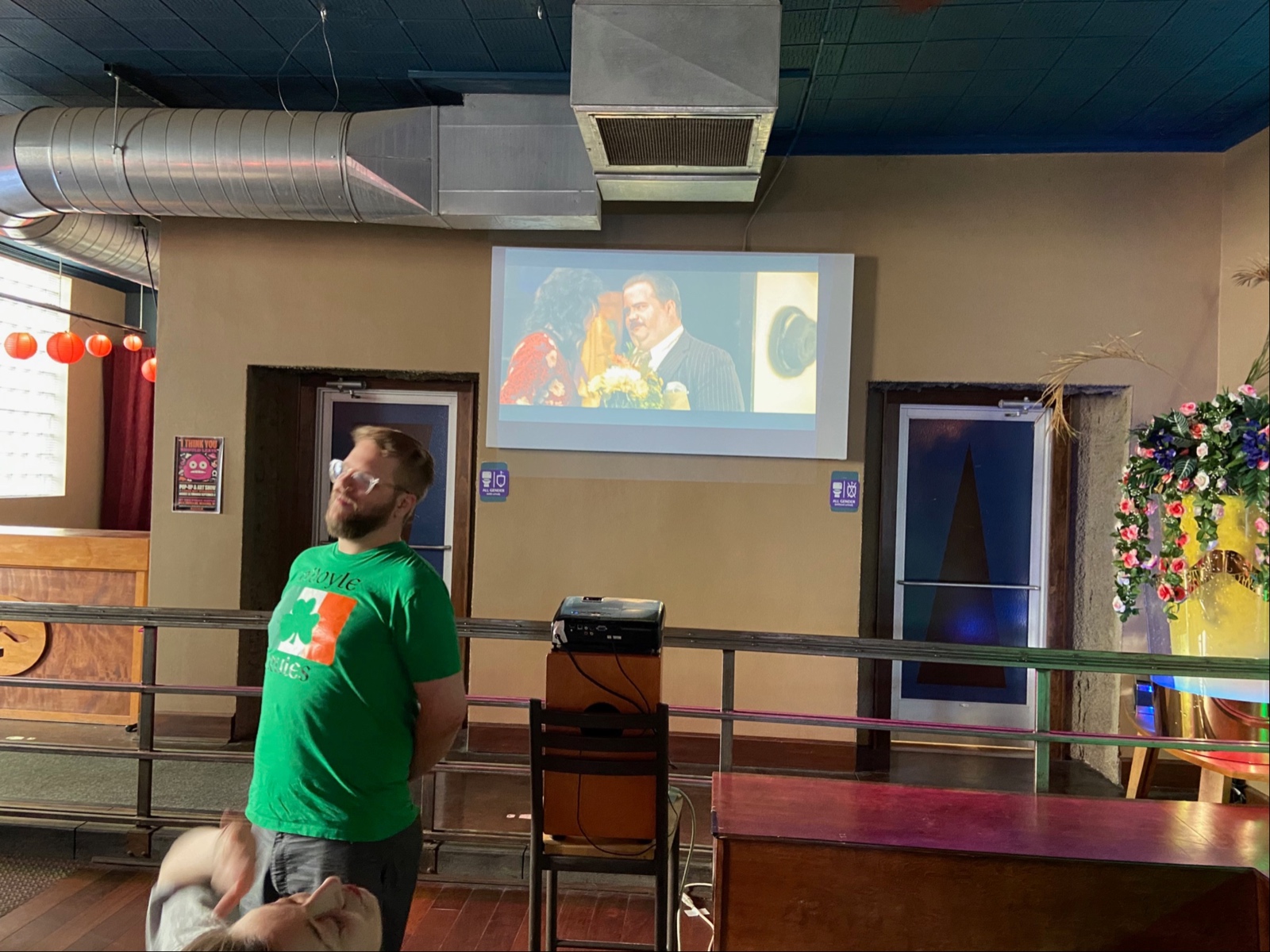 The "ITYSL" references aren't just limited to the scenery as well. In addition to its usual drink menu, Sugar Maple has a limited-time selection of themed cocktails – such as a "That's A Chunky!" featuring Espadin mezcal, Ancho Reyes Campari, luxardo and lime; or a "I Don't Know What Any Of This Sh*t Is And I'm F*cking Scared," which quite accurately describes my reaction to the very technical drink description. The menu also offers some themed specials, including "Triples Are Best" – aka five-ounce pours of three of the bar's tasty taps – and "A Big Pour of Wine ... And Popcorn," which is indeed a pour of the house red wine and some white cheddar popcorn. (Accidentally getting sewn into the inflatable Charlie Brown float's pants not included.)
As one might expect from Sugar Maple and its famously impressive craft beer selection, the pop-up also offers two themed brew picks – including a West Coast pale ale from 1840 Brewing Company fittingly called Dan Flashes. And while the bar doesn't have 55 burgers, 55 fries, 55 tacos or 55 pies, it does have 55 Rocks, a hazy pale ale from Chicago's Brewer's Kitchen.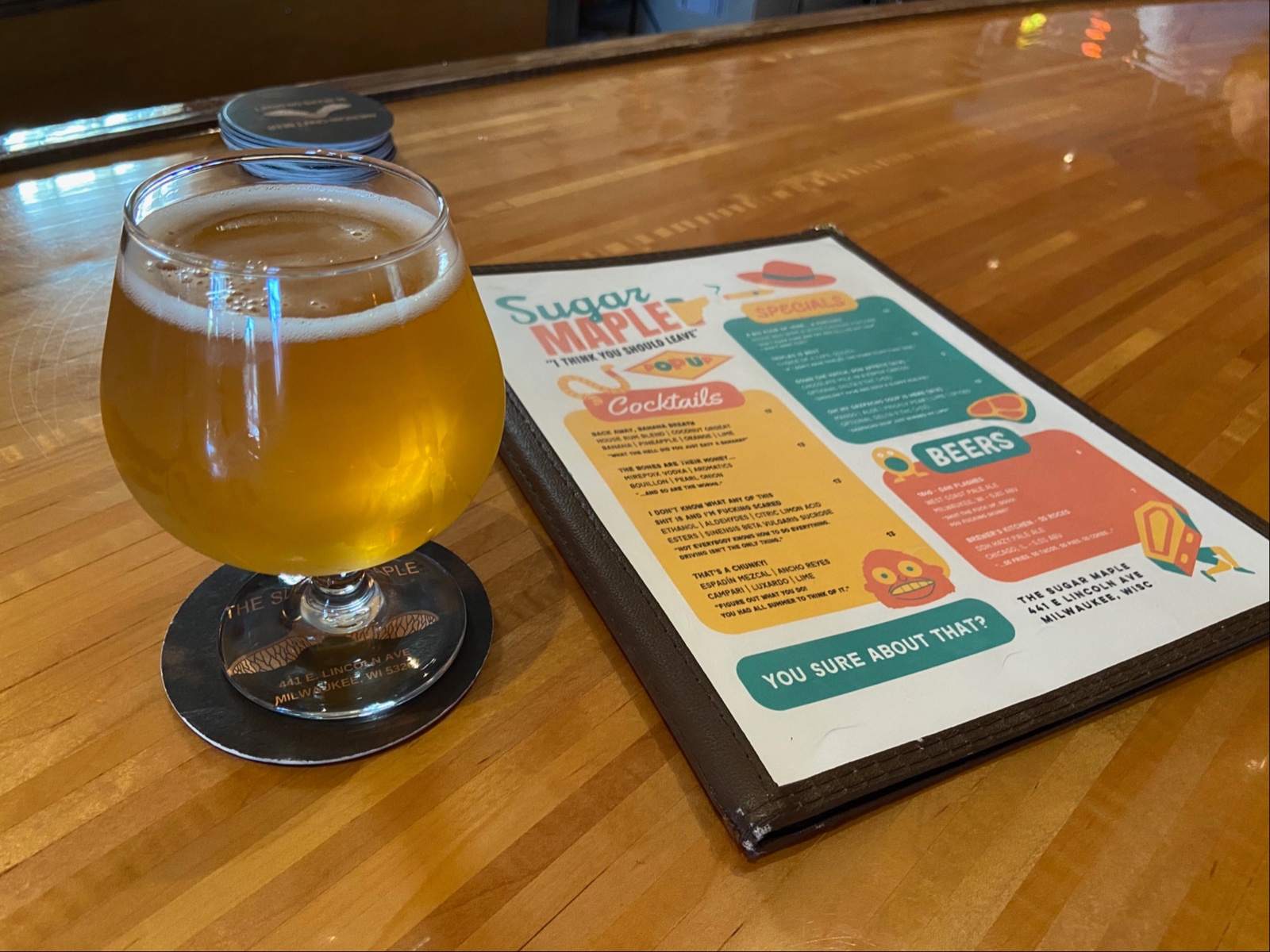 Sugar Maple's "I Think You Should Leave" pop-up will stay up throughout the weekend, opening at 4 p.m. on weekdays, noon over the weekend and from noon until 6 p.m. on Labor Day. For more information on the drink menu and artists involved, check out the bar's Facebook page.
And remember: You gotta give!
As much as it is a gigantic cliché to say that one has always had a passion for film, Matt Mueller has always had a passion for film. Whether it was bringing in the latest movie reviews for his first grade show-and-tell or writing film reviews for the St. Norbert College Times as a high school student, Matt is way too obsessed with movies for his own good.
When he's not writing about the latest blockbuster or talking much too glowingly about "Piranha 3D," Matt can probably be found watching literally any sport (minus cricket) or working at - get this - a local movie theater. Or watching a movie. Yeah, he's probably watching a movie.