Nerissa Cerny, herself, knew that it was a still mostly a man's world when she studied to be a mechanical engineer at MSOE and ultimately landed at Harley-Davidson. But along the way, she's found female mentors who supported her efforts as an engineer and motorsports enthusiast.
So, when Milwaukee's BUILD Moto program launched more than 10 years ago as a nonprofit organization to teach high school kids how to build and customize bikes, Cerny knew that creating an all-girl team, The Iron Angels, was a way for her to give back.
On Wednesday (thanks to a rain delay from last week), the public can see the culmination of a group that not just teaches young women the ins and outs of wrenching and engineering skills, it also exposes them to the finances and marketing of motorcycle building and racing. Iron Angels will display their custom built Harley Street bike – now a full-fledged flat track racer – at the main event of the season.
Cerny, who works on the calibration and emissions team at Harley, says her team of six to eight students and seven mentors – all women – is a group that comes from different schools across the city.
"We spent the last six months working with the team to design the bike, teaching them how to make those modifications," says Cerny. "Everything from just righty tighty, lefty loosey, how to use a wrench – all the way to cutting metal and welding, and making fiberglass seats and painting, too."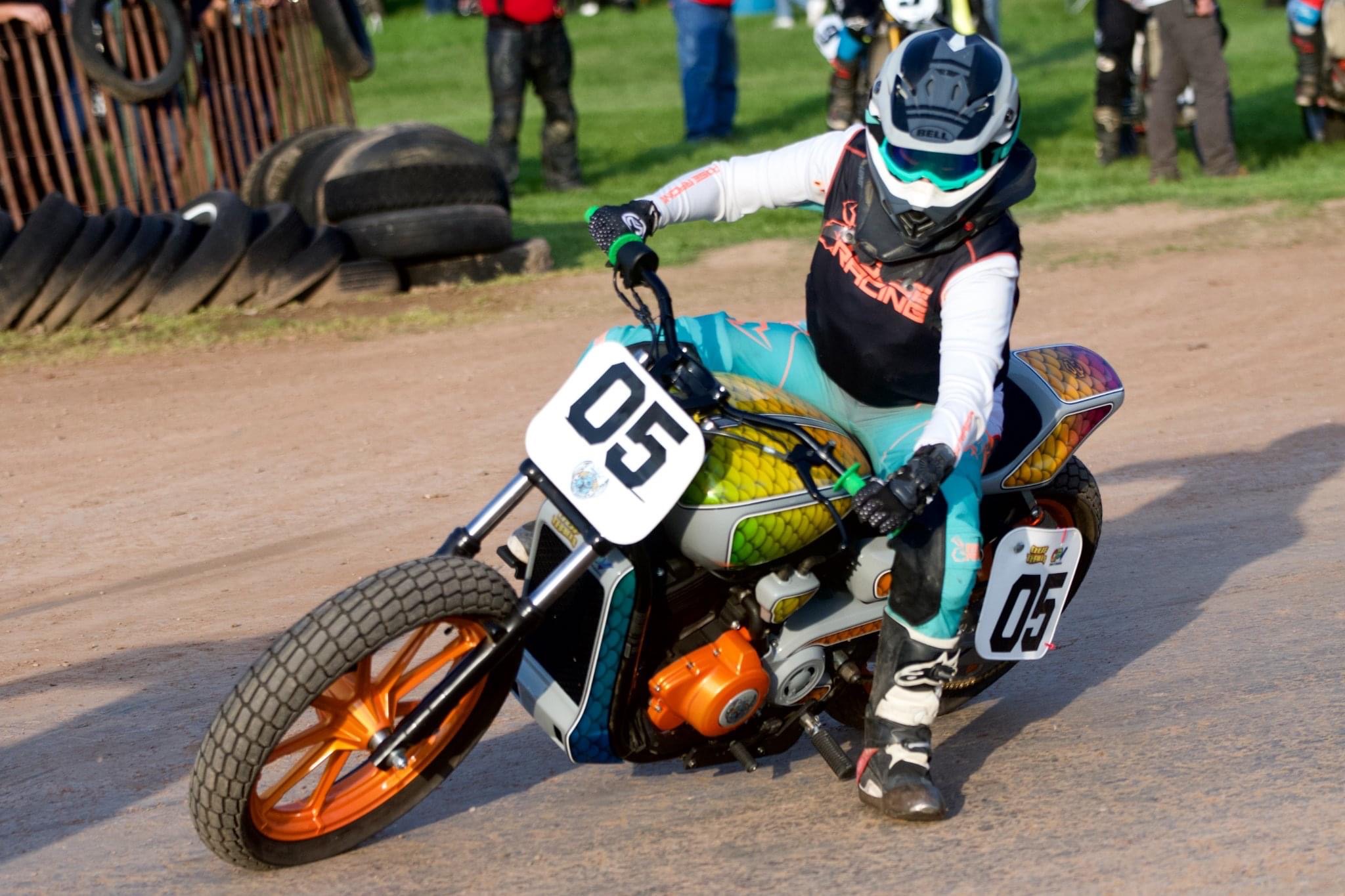 BUILD Moto is not brand-specific, even though it's sponsored by Royal-Enfield. Since most of Cerny's fellow mentors have an affiliation with Harley, though, they approached its board and requested a donor bike from the company. Their bike is the only Harley in this year's competition – and the students tore it down and built it back up using sponsors' parts, as well as custom fabricated ones. The finished bike is painted in shades of orange, blue and green and looks a bit like a tropical bird – but it definitely is race worthy; in fact, the Iron Angels brought in a local flat track racer to compete on it.
Wednesday marks the end of the season, with all 10 teams showing off their work. It's an awards ceremony for the team that earned the most points during the last six months on their bike, as well as a "people's choice award" that's voted on by spectators.
But Cerny's favorite event on Wednesday is called the pit stop competition, which happens at 7 p.m. Right before it starts, the BUILD board announces a task that none of the students nor mentors know in advance. And the adults can't touch the bike.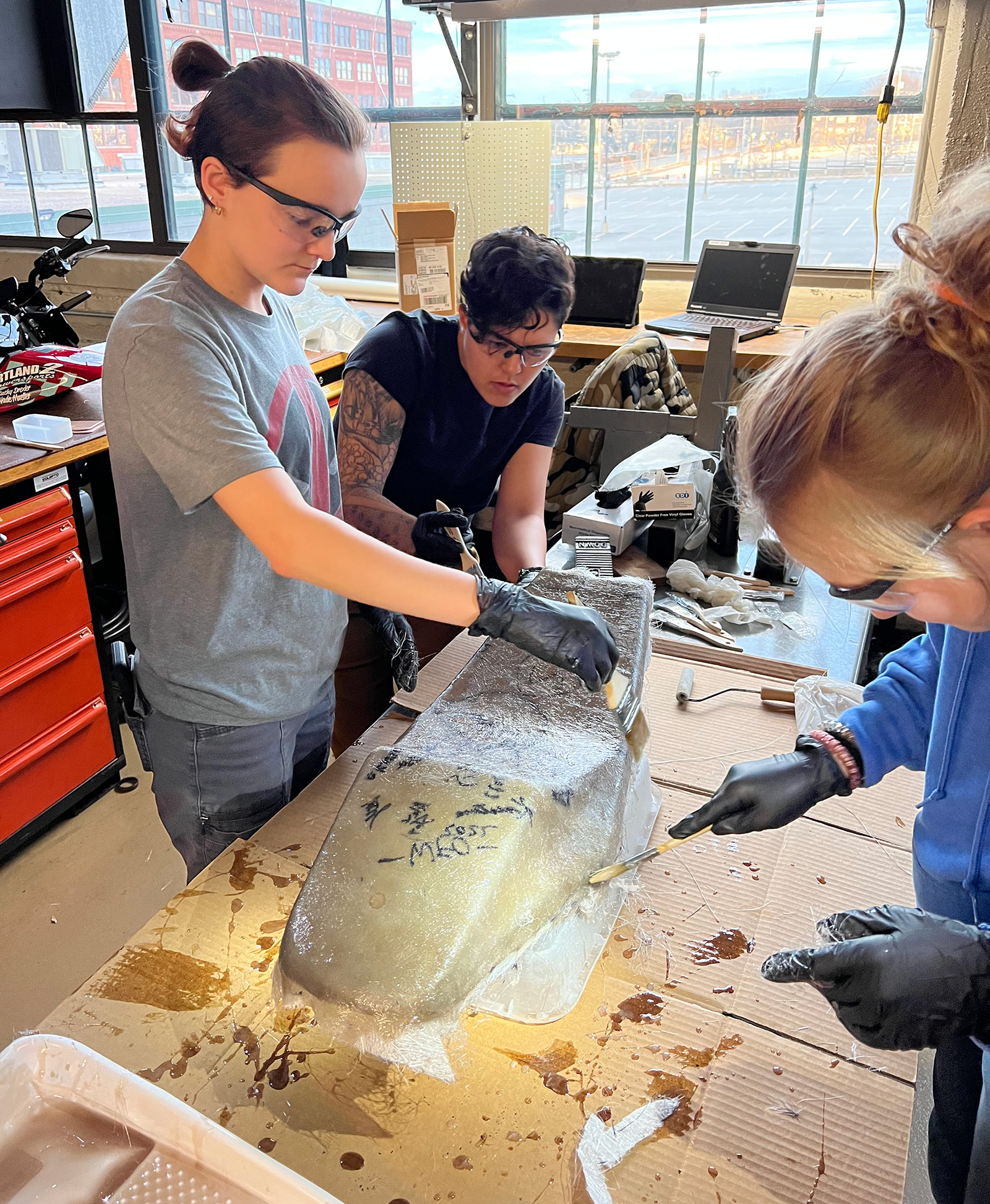 "Seeing the students when they first came in, not even knowing the difference between a flathead screwdriver and a Phillip screwdriver, for example, and then when the pit stop competition comes around, it really showcases how much they've grown over the last six months. It's just a really proud moment for me," says Cerny.
Laura Thompson, an Iron Angels mentor who also works at Harley, says she didn't have many female mentors in STEM-related hobbies. "Joining the Iron Angels was a way for me to provide that like minded support to our teammates. I love the BUILD Moto program as a whole, but especially this team because not only does it give the girls an opportunity to learn how to wrench and problem solve, but it also creates a much less intimidating environment to do so."
She says the group members started out as complete strangers, but eventually they gelled as a team. "My favorite and most proud moment of the season was seeing when they all clicked and started working and communicating so well together. From the design to the technical aspects to the business and social media, they truly came out of their shells to conquer a common goal," says Thompson.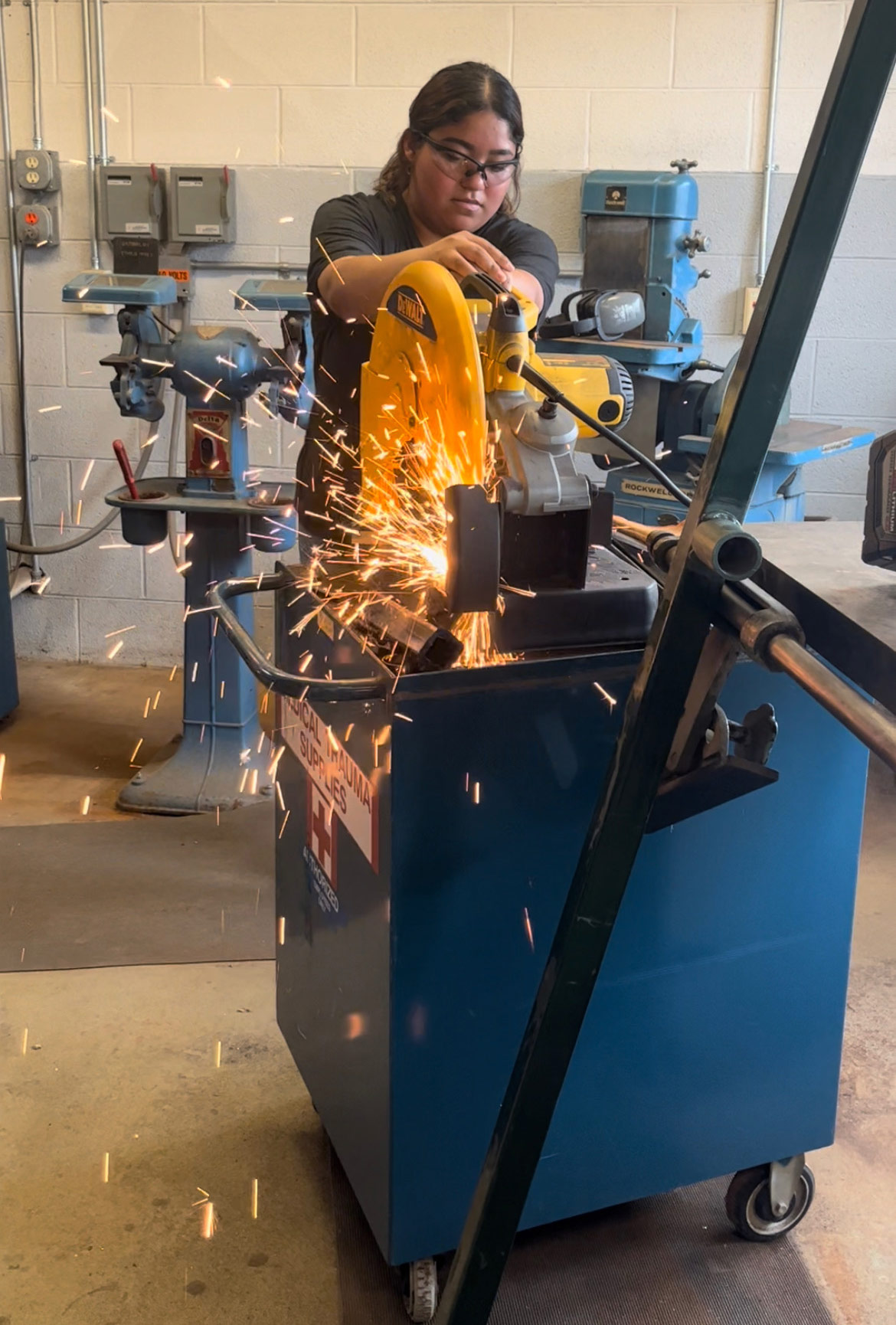 Cerny says Iron Angels has made a difference in these girls' career paths. Some have gone on to pursue engineering degrees, while others have gotten their motorcycle licenses.
Jolie, a junior at Tosa West High School, says she joined the team to get more experience in welding – but found that she wanted to do more.
"My favorite part of the process was Dyno day; I really liked seeing the process and understanding it more. Joining the team, I was really nervous because I really didn't know much, but I can say for sure that I feel a lot more confident when handling the tools and talking to others about the process. I was really excited with the finished piece, and I'm happy I joined the Iron Angels."
Lucy, a freshman from Kewaskum, says she's been riding for a few years, but she wanted to see what was inside a motorcycle, too. "The most exciting part was seeing it race. This team has helped me build my confidence. It builds female empowerment by telling other women and girls that females really can do cool stuff."
"It's all worth it because we get to see the progression of these students," says Cerny. "Not only in their skills mechanically, but really in their confidence levels, both mechanically and just in themselves. It's really rewarding that way."
The BUILD Cup takes place at Boone & Crockett (818 S. Water St.) Wednesday night from 5-7:30 p.m. and is free to the public. More information can be found here.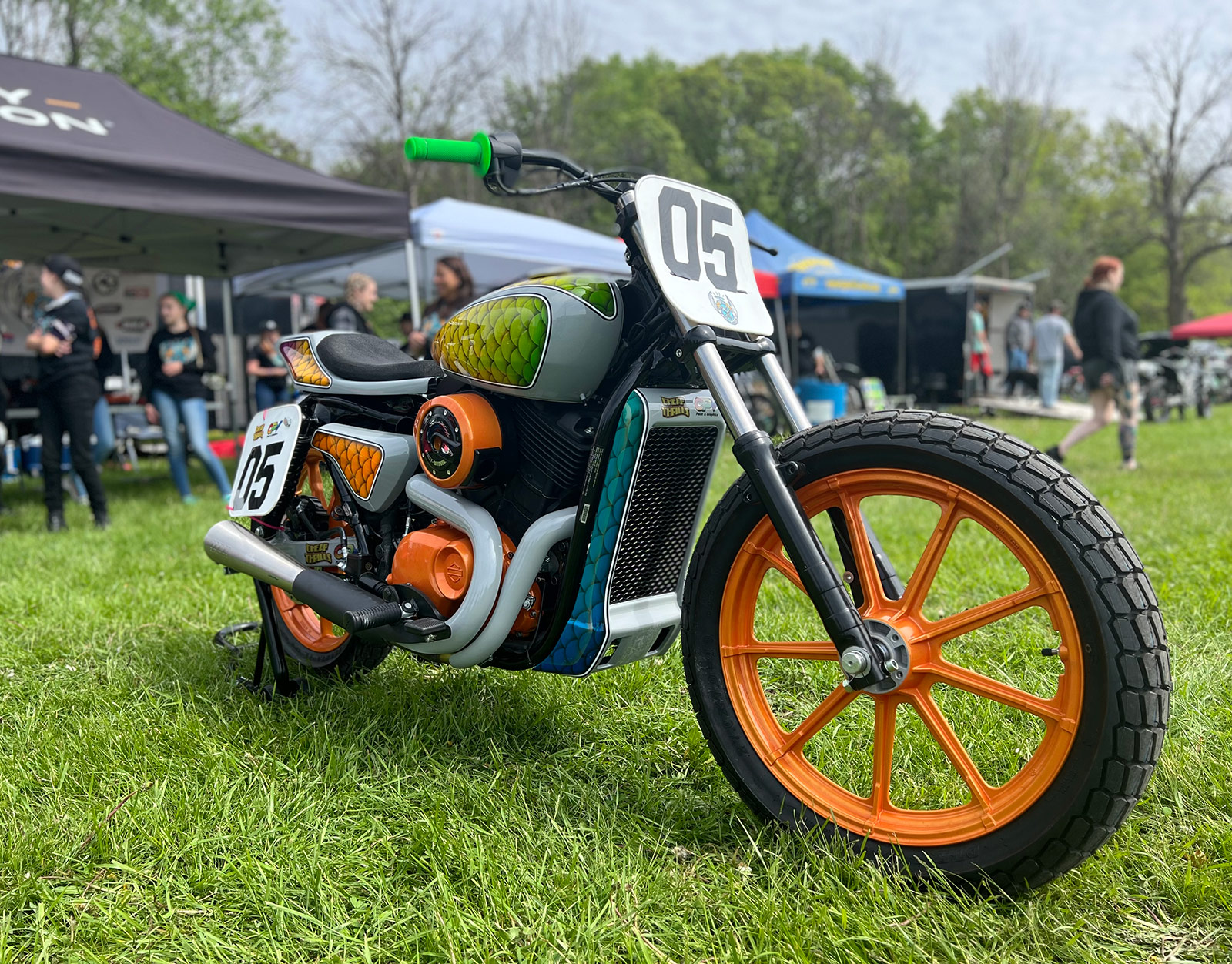 Andy is the president, publisher and founder of OnMilwaukee. He returned to Milwaukee in 1996 after living on the East Coast for nine years, where he wrote for The Dallas Morning News Washington Bureau and worked in the White House Office of Communications. He was also Associate Editor of The GW Hatchet, his college newspaper at The George Washington University.
Before launching OnMilwaukee.com in 1998 at age 23, he worked in public relations for two Milwaukee firms, most of the time daydreaming about starting his own publication.
Hobbies include running when he finds the time, fixing the rust on his '75 MGB, mowing the lawn at his cottage in the Northwoods, and making an annual pilgrimage to Phoenix for Brewers Spring Training.