'Tis Dining Month, the tastiest time of year! This means we're dishing up fun and fascinating food content throughout October. Dig in, Milwaukee!
For 75 years, Jimmy's Grotto, 314 E. Main St., has cranked out homemade pizzas, earning itself the title of Waukesha's Oldest Pizza Restaurant and, arguably more famously, Home of the Ponza Rotta.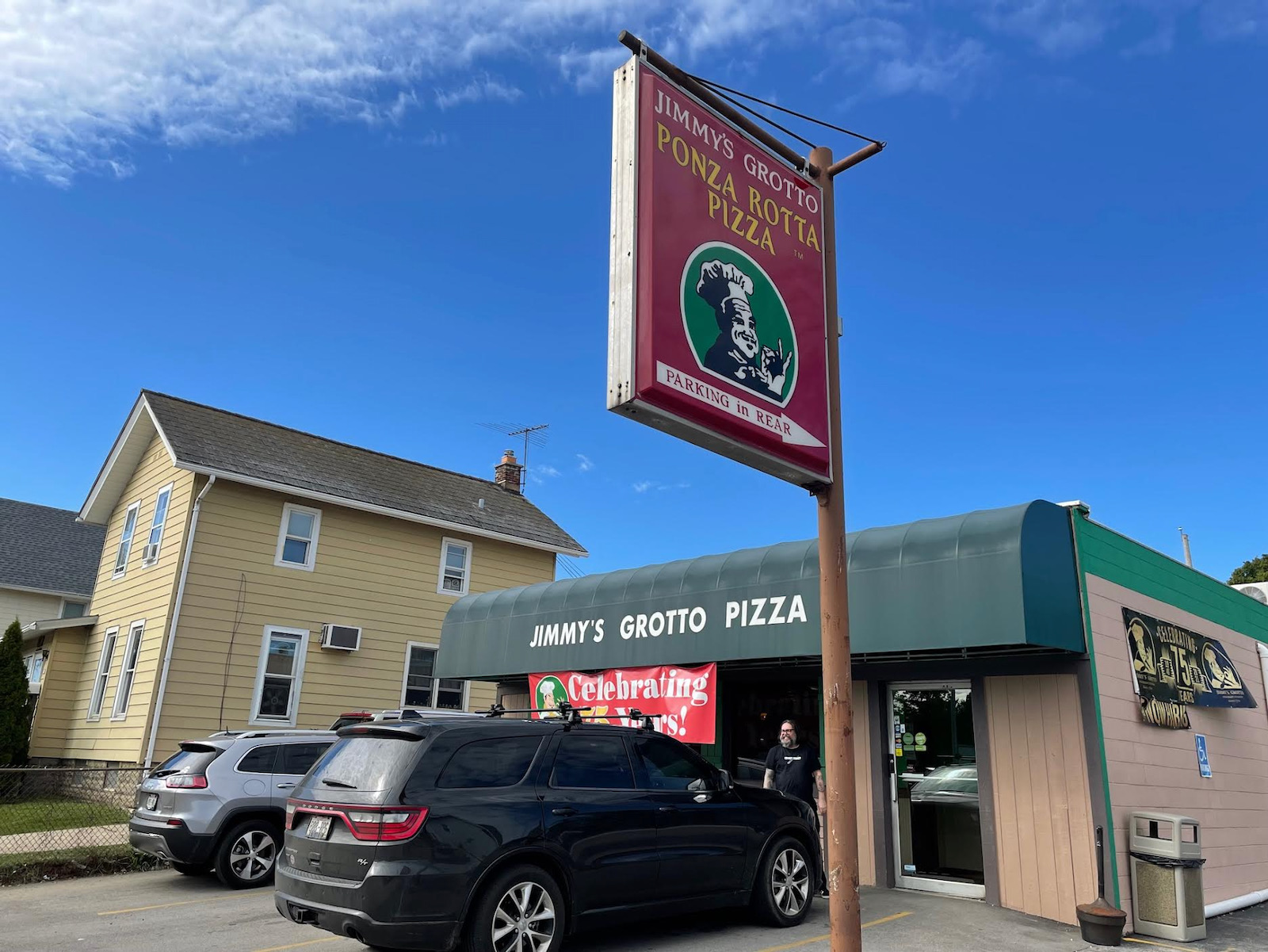 The Ponza Rotta is basically a large deep fried calzone, stuffed with sauce, cheese, and meats and vegetables of the customer's choice. The original co-owner of Jimmy's Grotta, Rosie Ruccia, invented the ponza recipe in the 1940s and eventually shared it with others so it is still used to create the decadent savory pastries today.
The current owners, Kelly Renner and Jonathan Colla, purchased the restaurant in September of 2020 from Renner's parents, Doug and Holly Ciampa.
"If you like pizza then a ponza is an amazing treat. The flavor and custom dough recipe being deep fried is a taste like no other," says Renner.
The environment is extremely casual – you order at the counter and then sit in booths or at tables – and incredibly clean. Thus, although it's a no-frills dining experience, calling it a "hole in the wall" would be off because of the spic-and-span nature of the spot.
The ponzas are priced very affordably. They start at $5.25 and then go up in price with added ingredients. During a recent visit, we got one with canned mushrooms and onions and another with bacon, mushrooms, onions and fresh tomato.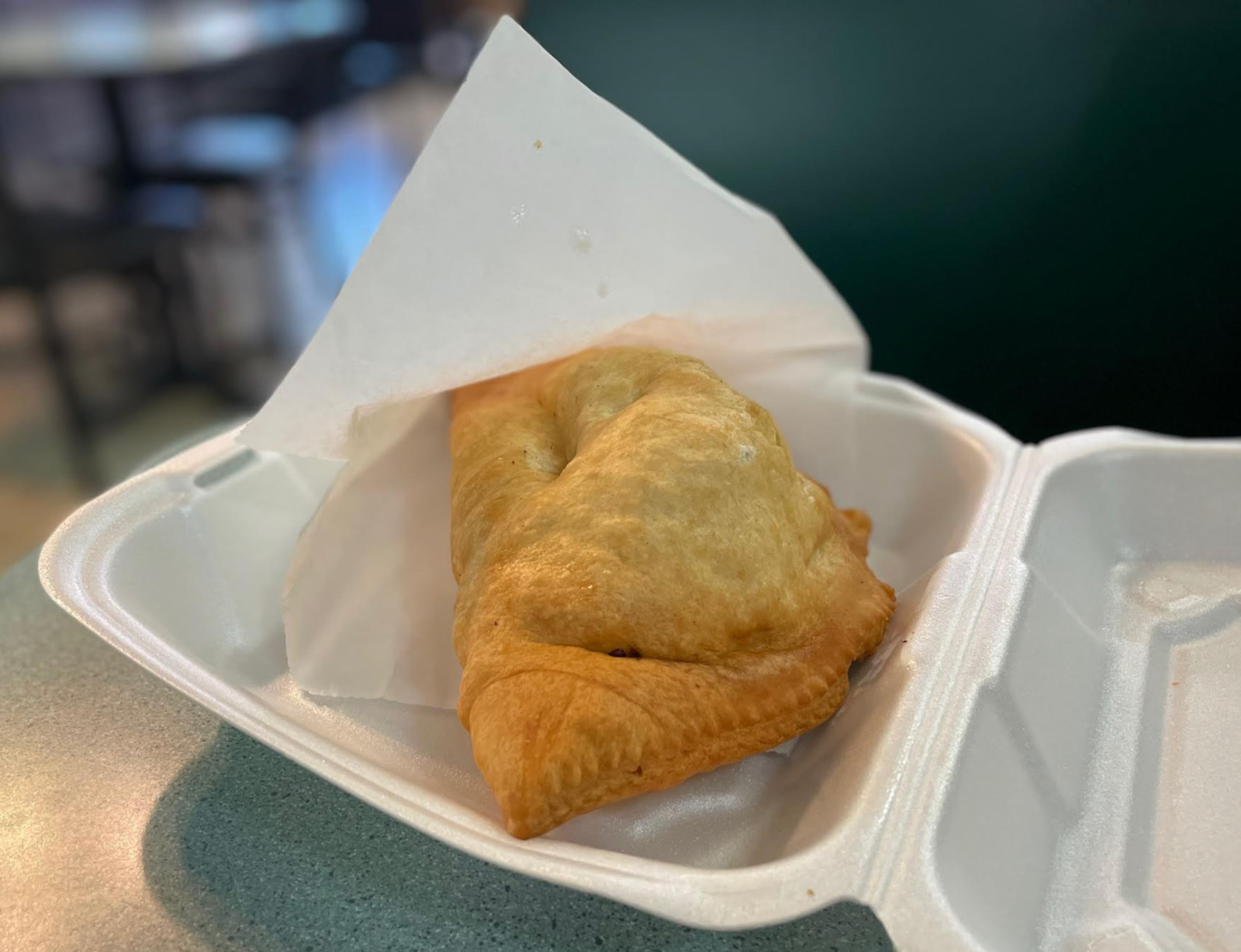 Pizzas, sandwiches, sides and full dinners are also on the menu.
Jimmy's Grotto is a popular spot, and we went during lunchtime on a Thursday, so we waited about 15 minutes for our food. But it was well worth the wait.
We tackled the massive ponza that took up most of our paper plate by cutting it in half, letting the steam and some of the ingredients spill out, and then ate the halves. We noticed others cutting theirs into four or five smaller pieces.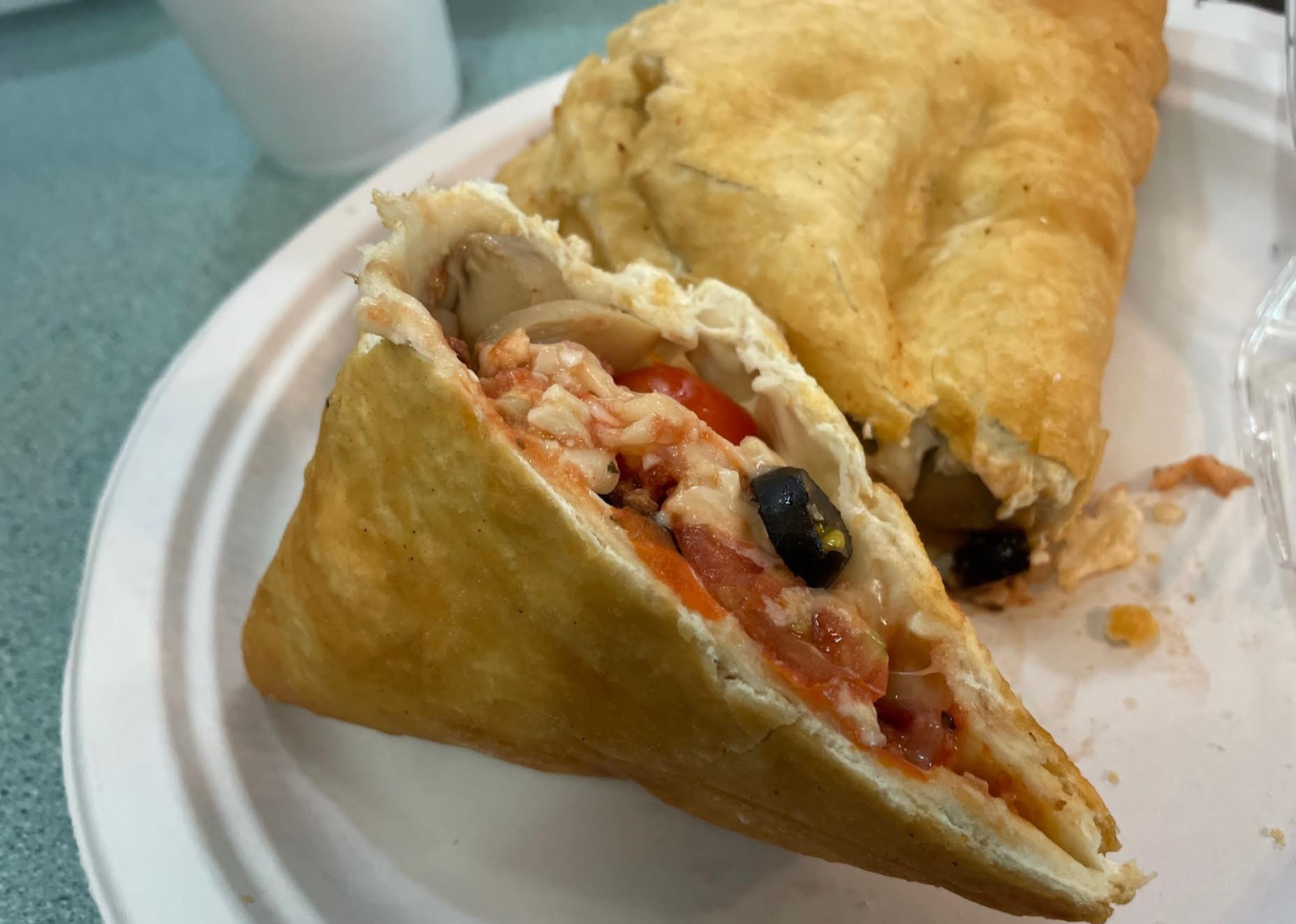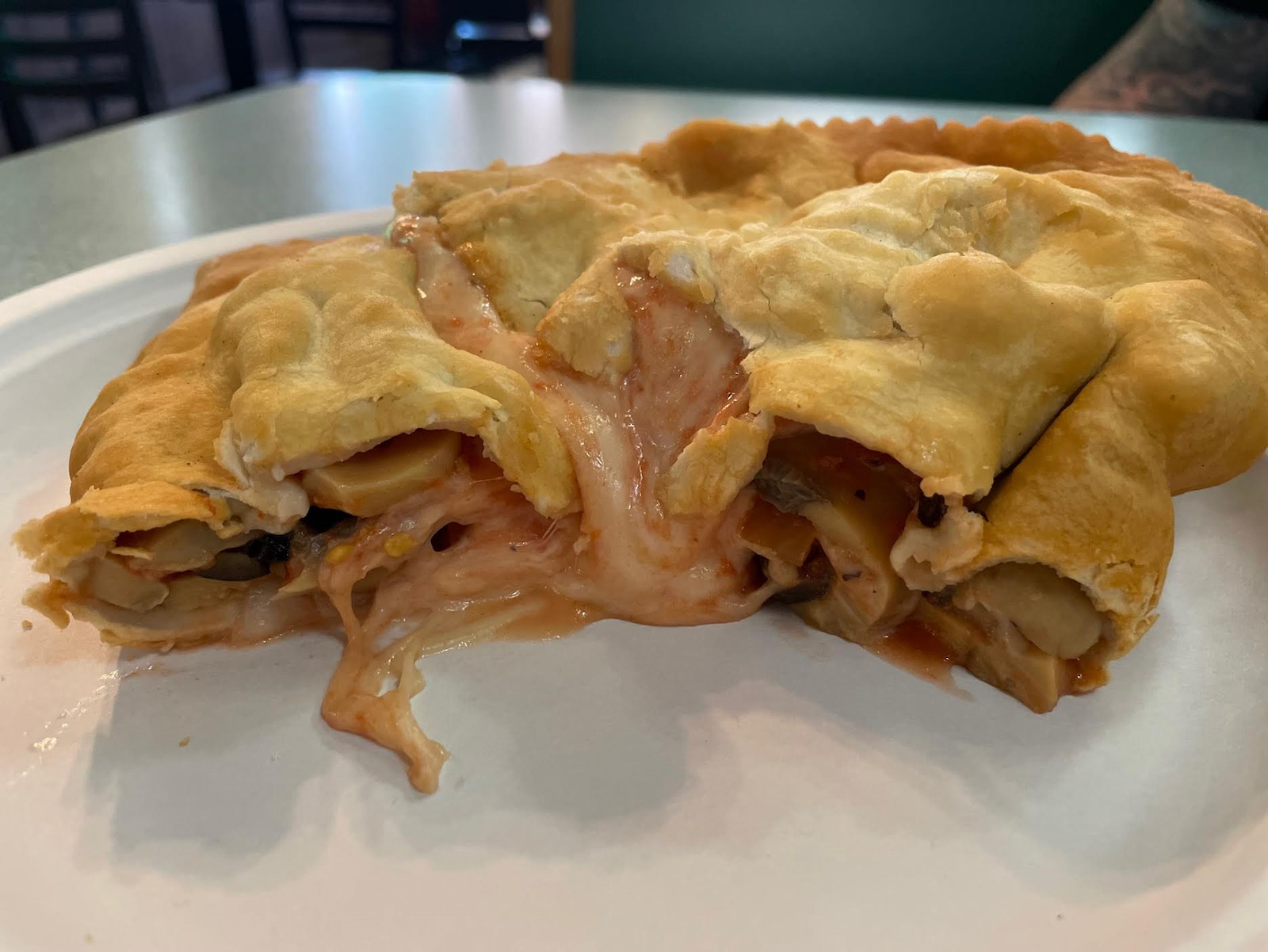 The deep friend ponza is like a gourmet Pizza Pocket on steroids. Every bite is a cheese-pull of flavor and a mix of textures. It's cream-of-the-crop comfort food. And as long as no one ever tells me how many calories are in a ponza rotta, I'll be back.
Jimmy's Grotto is open Sunday through Thursday from 11 a.m. to 10 p.m. and Fridays and Saturdays from 11 a.m. to 11 p.m. Follow Jimmy's Grotto on Facebook here.

Molly Snyder started writing and publishing her work at the age 10, when her community newspaper printed her poem, "The Unicorn." Since then, she's expanded beyond the subject of mythical creatures and written in many different mediums but, nearest and dearest to her heart, thousands of articles for OnMilwaukee.

Molly is a regular contributor to FOX6 News and numerous radio stations as well as the co-host of "Dandelions: A Podcast For Women." She's received five Milwaukee Press Club Awards, served as the Pfister Narrator and is the Wisconsin State Fair's Celebrity Cream Puff Eating Champion of 2019.