COLUMBUS, Ohio – Though at first glance it might look like your standard mid-19th century Greek Revival and Italianate home – offering a glimpse into how the other half lived – the Kelton House, 586 E. Town St., in Columbus, Ohio, is so much more.
In fact, it encompasses multiple concurrent and intertwining histories.
Sure, there's Columbus mercantile history, but there's also the Underground Railroad history.
The house was built in 1852 by Vermont native Fernando Cortez Kelton and his wife Sophia Stone Kelton (both pictured below) after the death of their young son.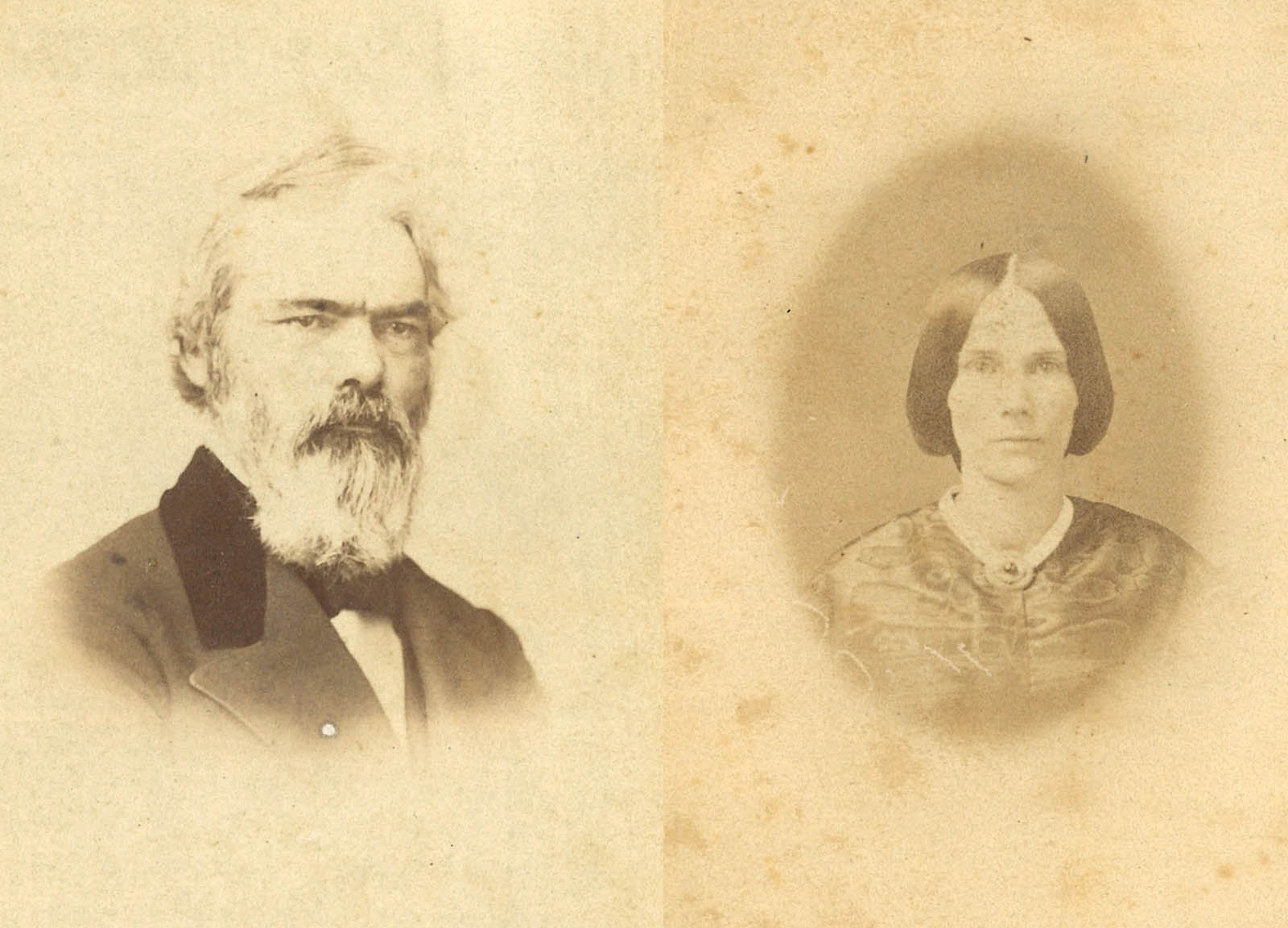 At the time, Kelton was a succesful Columbus merchant and he built the family home on the very edge of town. It was, in fact, the last house on Town Street, farthest away from the city.
"There are theories that the reason that they built all the way on the outside is because of their anti-slavery beliefs," says Executive Director Sarah Richardt. "You could do more illegal illicit things, becase you're not right in the main part of the city.
"About that time, a lot of anti-slavery activities are happening on Town Street."
The Kelton family has a lot of history. For example, Fernando was a pall bearer at Abraham Lincoln's funeral cortege when it was in Columbus, but it is the Abolitionist connection that is the most enduring legacy.
Just down the street, Pastor James Poindexter led the anti-slavery congregation at the Baptist church. So, was it coincidence that young Martha Hartway (pictured below right), a girl who escaped slavery at just 10 years old, arrived on the property in 1864?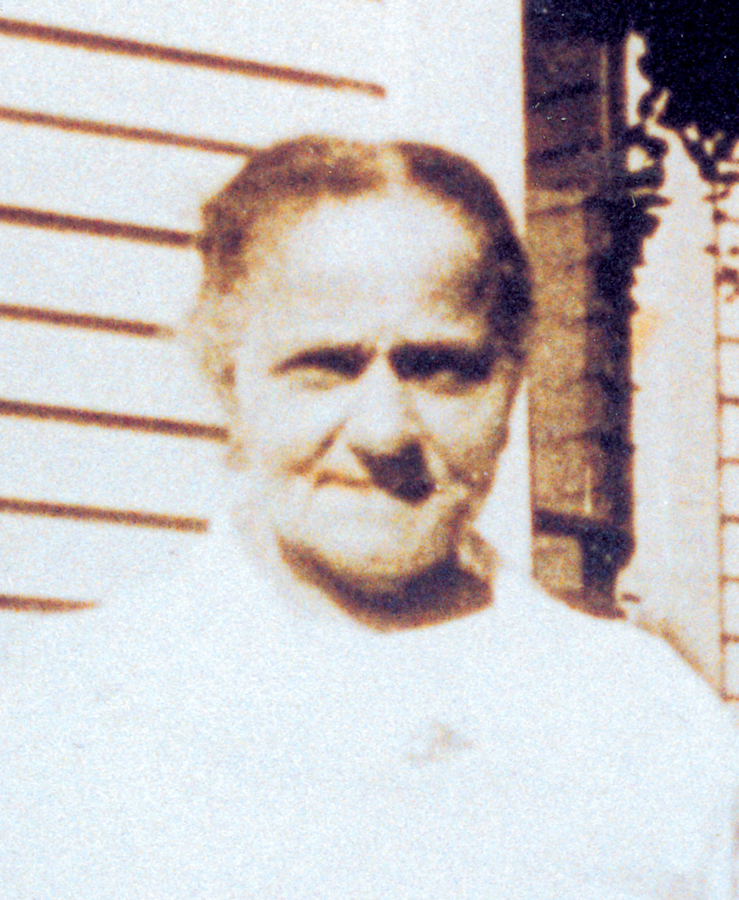 Of all the places she could've found herself, this was perhaps the most fortuitous.
"Sophia finds her in the backyard, brings her in the house and allows her to live with the family," says Richardt. "She lives with (the Kelton's daughter) Ella, is what we believe. She and Ella become quite close to the point that Ella's husband names Martha's husband in his will.
"There are a lot of very close connections. Martha's daughter is named after Ella. Martha's son is named after (Ella's brother) Arthur; their son is named Arthur Kelton Lawrence."
Martha and her husband – she married Thomas Lawrence in 1874 – lived with the Keltons for a few years and even after they moved out – to a house on the same block as a Kelton son – her husband remained in the employ of the Keltons for nearly four decades.
When Martha's son moved to Kansas, where he became the first African-American to graduate from the state pharmacy school in 1897 and later became a doctor, Martha and her husband followed.
"What's great is that we know Martha and the Keltons told that story through their family," says Richardt, "and then a guy named James Lawrence, Martha's grandson, showed up at the house, and he had the exact same story."
The house remained in the Kelton family for three generations and was last owned by Grace – the granddaughter of Fernando and Sophia – until her death in 1975 at the age of 94.
Grace, a successful interior designer who consulted on a redecoration of the White House during the Kennedy years, left the home to the Columbus Foundation, which still owns it and leases it to the Junior League, which operates it as a museum and events venue.
Now, about 80 percent of the furnishings inside belonged to the Kelton family.
Because it is considered one of the most haunted places in Ohio, there are ghost tours, as well as experiential tours. And the venue is rented for weddings, showers, meetings and other events, too.
"Our tour guide comes dressed as Sophia (for the experiential tour)," says Richardt, a recent transplant from Chicago. "She gives a whole tour of the house, as Sophia. And for that one the bounty hunters come and she rushes everybody into the basement to hide and things like that."
In the basement is a recreation of what an Underground Railroad stop might look like, along with informational panels explaining how enslaved people escaped the South.
But, says Richardt, there are no secret hiding spaces in the house where a person fleeing from slavery might be hidden.
"That happened very, very, very rarely," she says. "That's kind of like the sexy stories that you hear a lot about, but there's not a lot of reality there. This is a 10,000-square-foot house, a bounty hunter's not going to come in here. No. 1, it's the Keltons.
"They're not going to force their way in. And even if they do, they're not going to search through Sophia's daughter's bed chamber. There's an attic, there's a basement, there was a number of barns on the property, and there was supposedly a cistern that had a ladder going into it is what we've been told. But when we had issues with some sewers we were like, 'Hmm, can't find that cistern anywhere'."
However, the family urge to do right by others downtrodden by society was furthered by granddaughter Grace who, decades later, owned a series of cottages behind the home that she very purposefully rented only to LGBTQ tenants.
When she donated the home, a series of conservators came in to assess the place and try and determine the original paint colors of the various rooms and one of them was Jim Williams, who was later immortalized as a main character in John Berendt's major best seller "Midnight in the Garden of Good and Evil."
These days, the home is recreated to depict life in the 19th century and is a popular stop.
"We get a lot of people saying, 'I'm driving from Washington to Chicago. Are you going to be open on Tuesday?' 'No, but I'll give you a tour.' I get a lot of that. In a non-COVID year, we get about 4,000 school kids that come through here. In a COVID year, we had about 1,000 virtually, which was great. Unexpected, but great.
"Typically, it's just day to day visitors, people coming in, and it's like with any local history site, 'Oh, my grandma's in town or my mother's in town or my cousins in town, and I'm going to take them somewhere in Columbus. And I haven't been there since I was in fourth grade'."
But these visits don't really cover the cost of maintaining an institution such as the Kelton House.
"We pay for our mission is through weddings and special events and things like that," says Richardt. "We have a tent set up today for a hospital within walking distance whose medical residents are all graduating to become doctors. Their graduation party is here tonight. We have five events this week, including a wedding, a baby shower, a wedding shower."
Each of the rooms is decorated in period style and the main staircase provides a perfect location for weddings.
Out in the former coachhouse are portraits of abolitionists, as well as of Martha Lawrence. Beyond that is a stunning garden.
A number of window cornices in the parlor were made by Martha's husband Thomas and survive to this day. They were originally made for Sophia's bed, which was later taken apart and repurposed.
"It's kind of amazing to think that Martha was a slave and her son was a doctor," says Richardt.
That's the kind of story this Italianate and Greek Revival home has to tell.
Read a story about Columbus' historic and culturally important Lincoln Theater here.
Born in Brooklyn, N.Y., where he lived until he was 17, Bobby received his BA-Mass Communications from UWM in 1989 and has lived in Walker's Point, Bay View, Enderis Park, South Milwaukee and on the East Side.
He has published three non-fiction books in Italy – including one about an event in Milwaukee history, which was published in the U.S. in autumn 2010. Four more books, all about Milwaukee, have been published by The History Press.
With his most recent band, The Yell Leaders, Bobby released four LPs and had a songs featured in episodes of TV's "Party of Five" and "Dawson's Creek," and films in Japan, South America and the U.S. The Yell Leaders were named the best unsigned band in their region by VH-1 as part of its Rock Across America 1998 Tour. Most recently, the band contributed tracks to a UK vinyl/CD tribute to the Redskins and collaborated on a track with Italian novelist Enrico Remmert.
He's produced three installments of the "OMCD" series of local music compilations for OnMilwaukee.com and in 2007 produced a CD of Italian music and poetry.
In 2005, he was awarded the City of Asti's (Italy) Journalism Prize for his work focusing on that area. He has also won awards from the Milwaukee Press Club.
He can be heard weekly on 88Nine Radio Milwaukee talking about his "Urban Spelunking" series of stories.