COLUMBUS, Ohio – It's hard not to love a vintage theater, one of those ornate movie or performance houses that brought us to new worlds and opened up new horizons and vistas.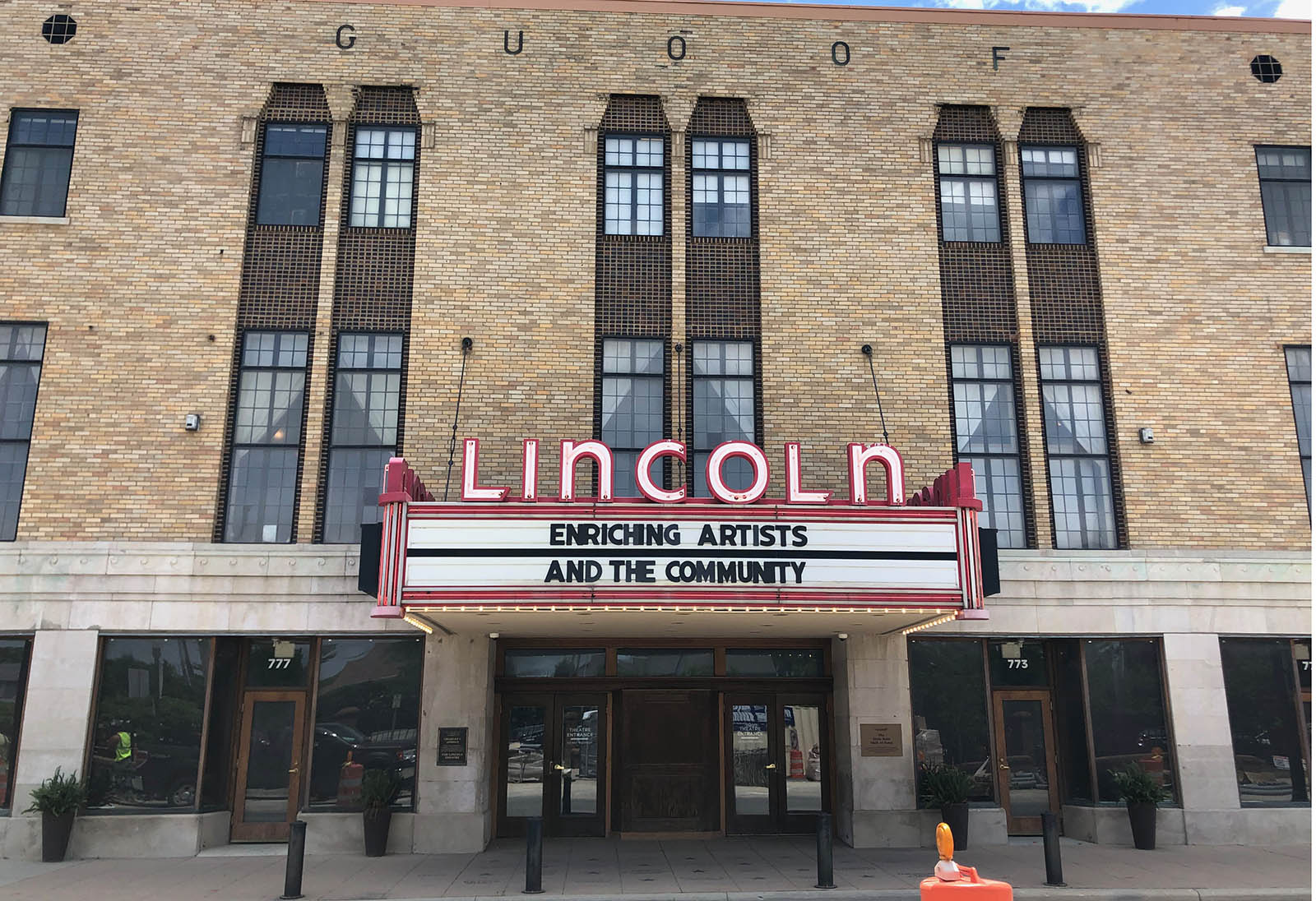 It's even easier to love one like Columbus, Ohio's Lincoln Theater, 77 E. Long St., that nearly a century after its construction is more an anchor for its neighborhood than ever.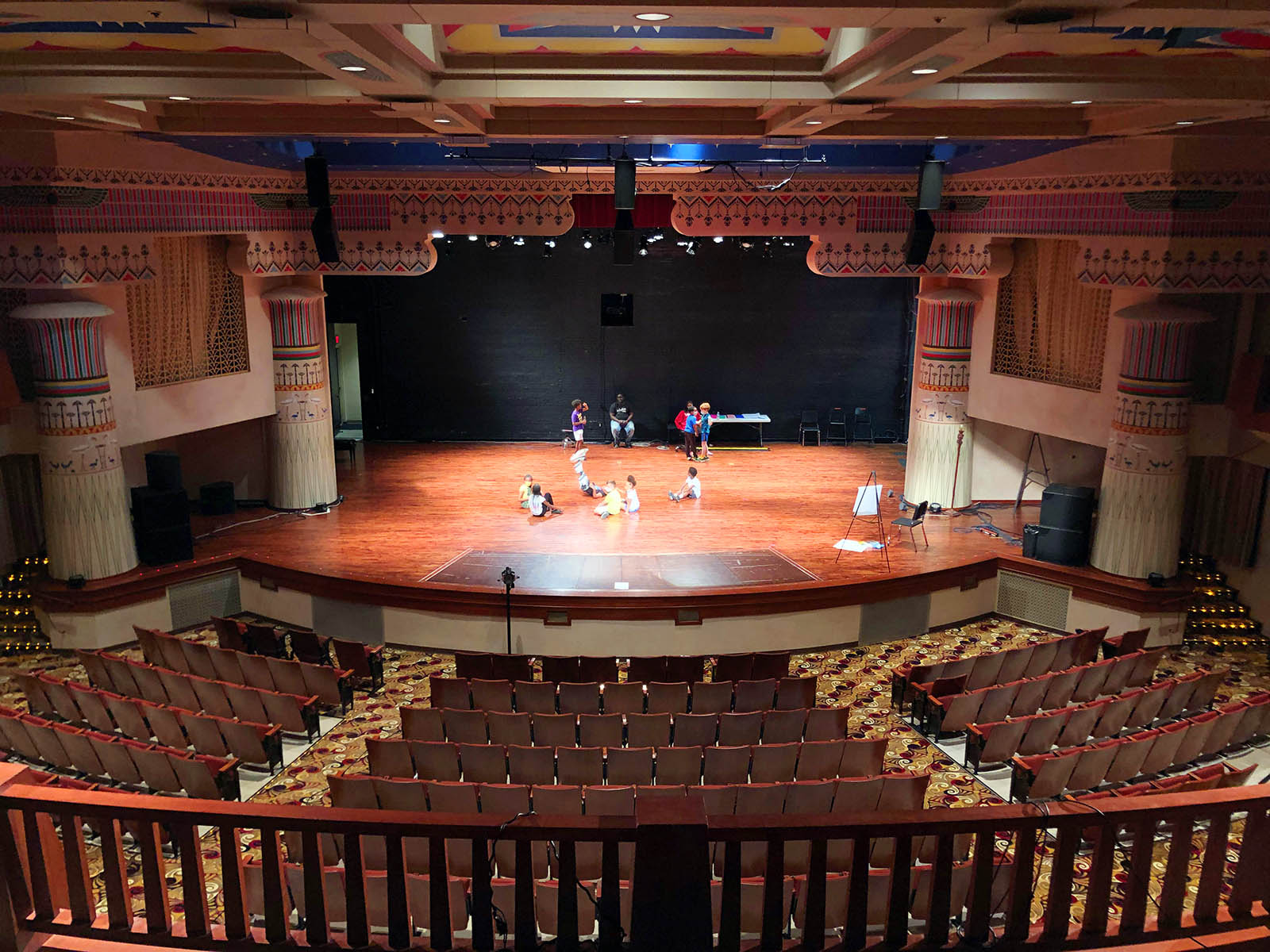 Designed as an cinema and vaudeville house in 1928 by architect Carl Anderson, its interior was decorated with Egyptian motifs then in vogue after the sensational discovery of King Tut's tomb in 1922.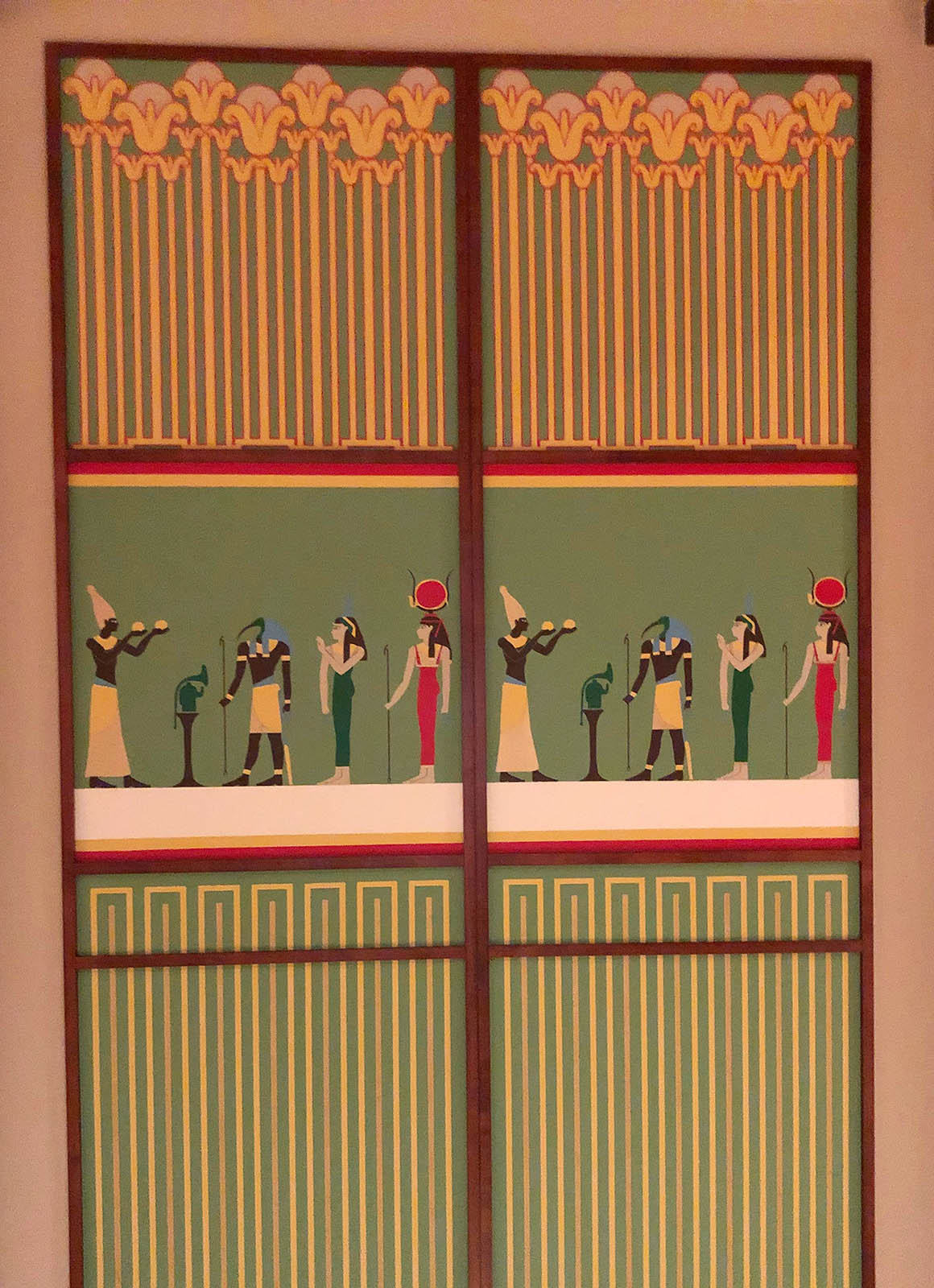 "It was built to address the same kind of issues that we're dealing with right now," says Executive Director Suzan C. Bradford. "It was built to address segregation. Many of the jazz greats that came through Columbus were (performing) downtown, and many of the African-American citizens could not go downtown. And then when they were able to go, they were forced to sit in the balcony."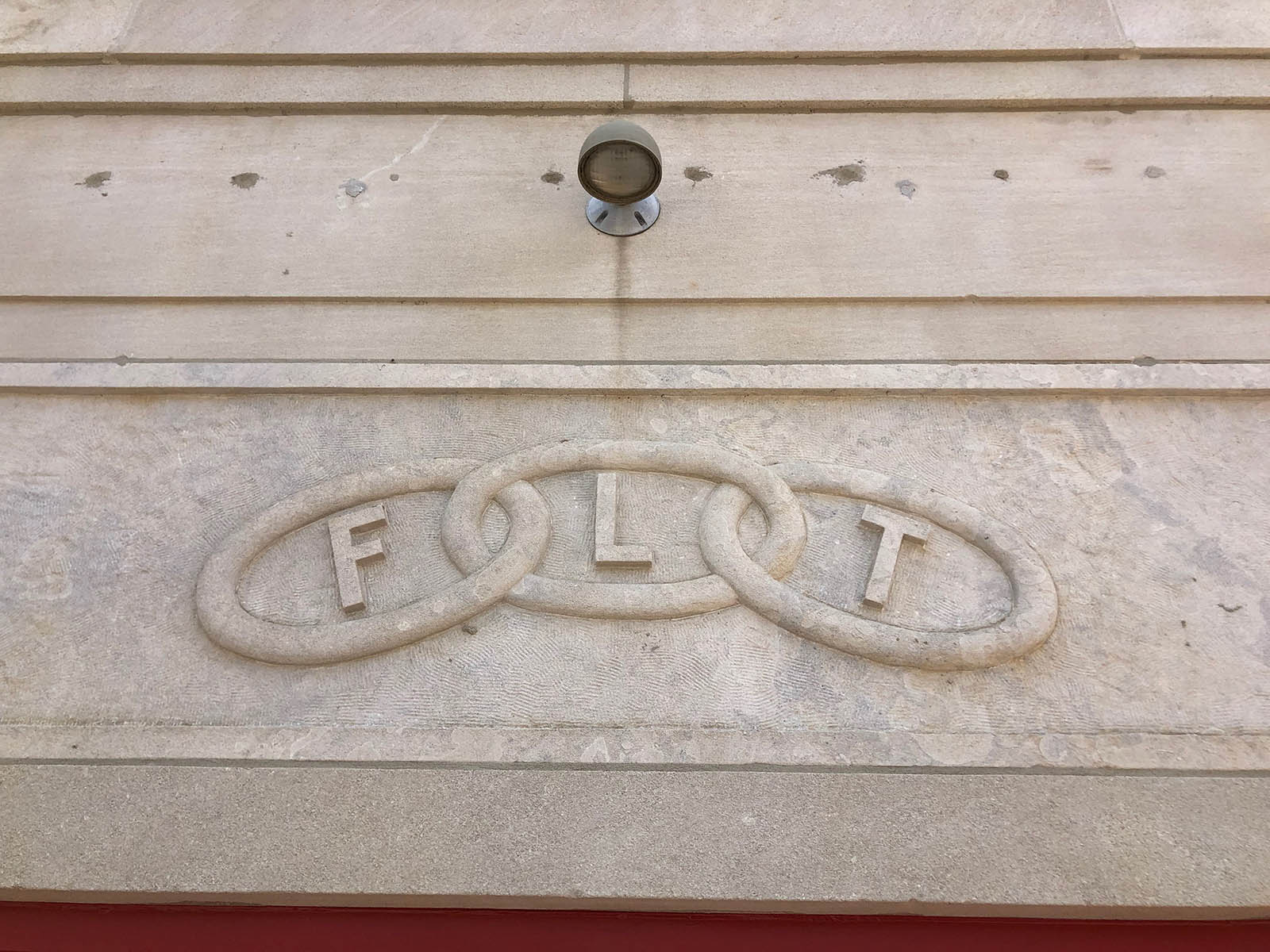 In order to remedy this, says Bradford, the Grand United Order of Oddfellows – a Masonic group that professes universal brotherhood regardless of race, religion, gender, etc. – helped get the Lincoln built. Look up and even today, you'll see the order's acronym (GUOOF) at the top of the theater's facade. (There's also "FLT" in the links of a chain, representing the Oddfellows' motto of "Friendship, love and truth.")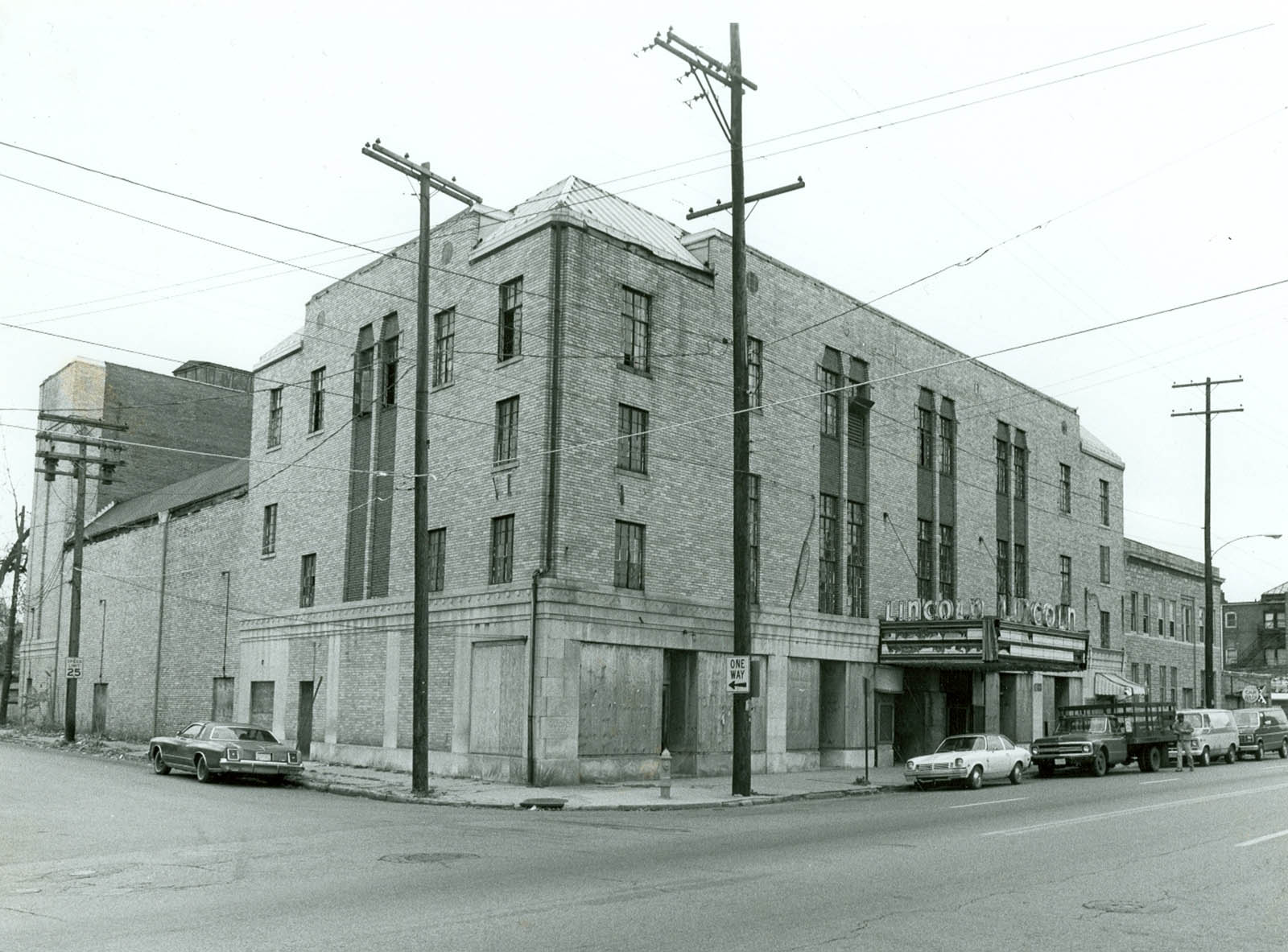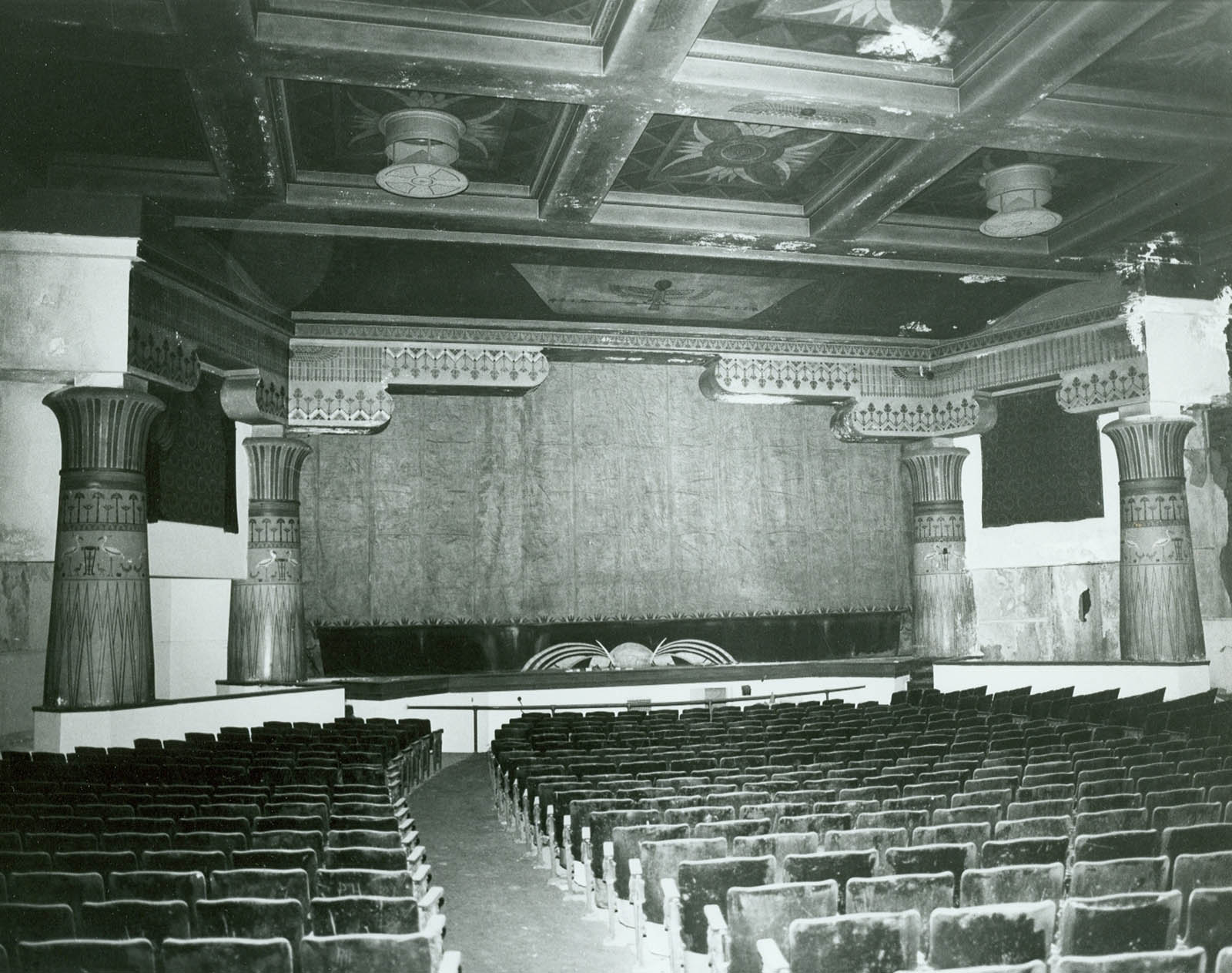 Originally called the Ogden, the theater was developed and owned by African-American real estate developer James Albert Jackson and James "Ernie" Williams also owned the nearby Empress Theater, Empress Soda Gril and Crystal Slipper Ballroom.
According to a history on the theater's website, "Jackson was angered by the purchase of the nearby Vernon Theatre by a white-owned theatre chain with a 'No Admission to Negroes' policy, and decided to build a grand and beautiful theatre especially for Columbus' African-American population."
Jackson and Williams opened their Ogden Theatre and Ballroom, on Thanksgiving Day 1928 and staffed it with African-American employees.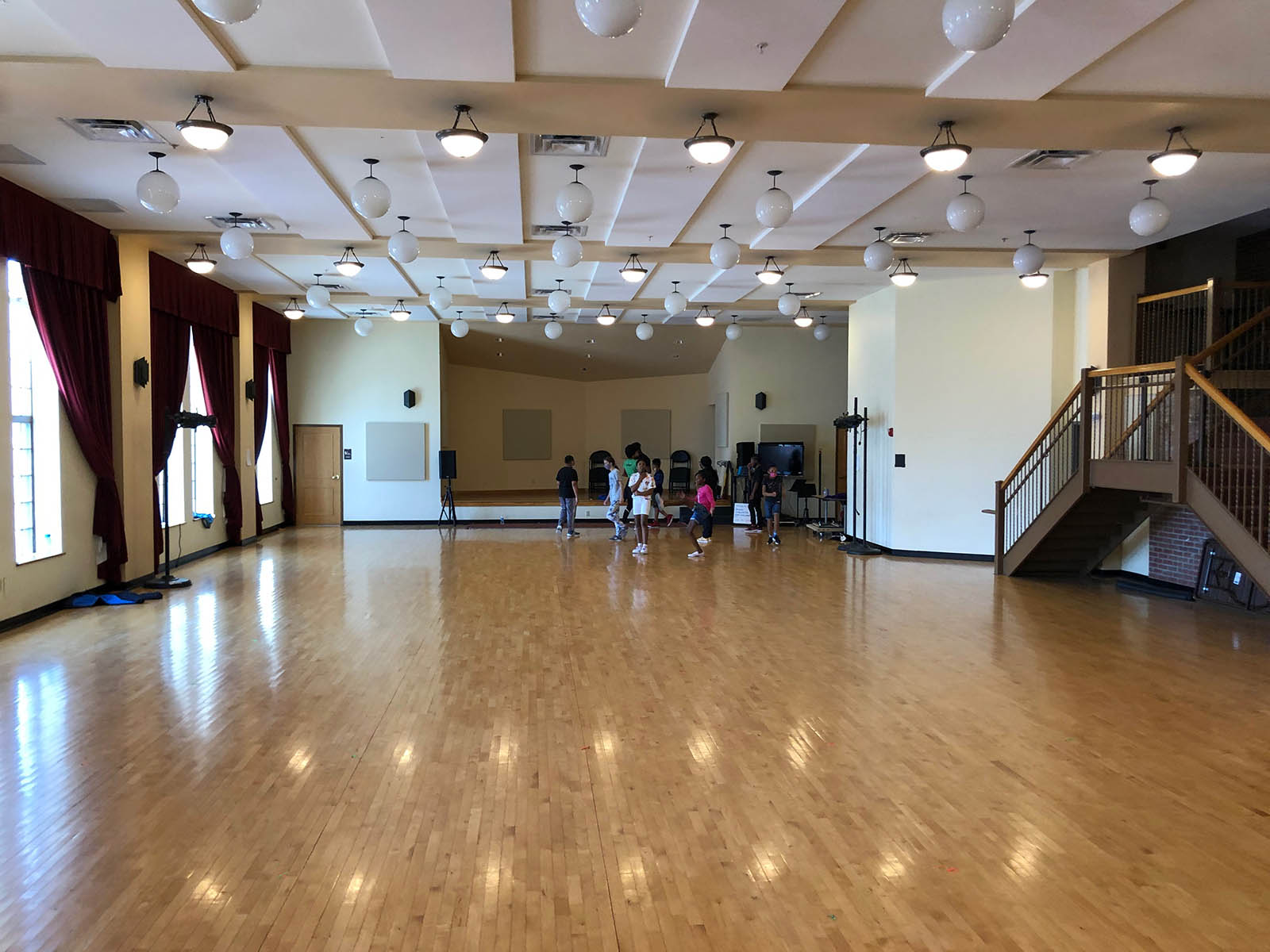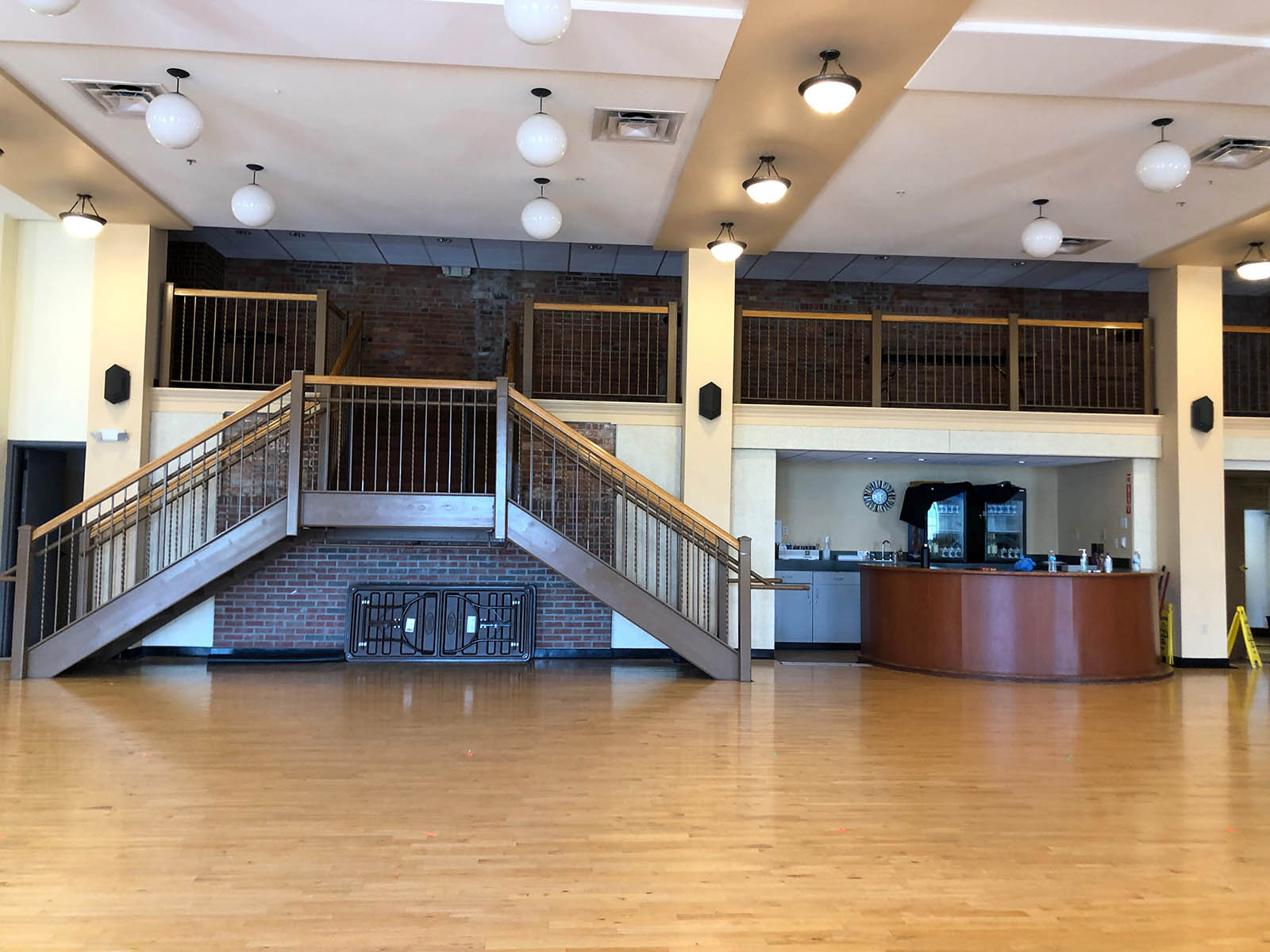 Early in its life, it helped kickstart the career of future star Sammy Davis Jr. at the age of 3. Touring the Vaudeville circuit with his father Sammy Davis St. and the Will Mastin Trio, legend holds that his first performance – a spontaneous one – took place onstage at the Ogden.
Over the years, everyone who was anyone performed there, making the Ogden – which became the Lincoln in 1939 – the jewel a neighborhood full of venues and on a block with two other theaters – the Empress and the Cameo – on the same block.
"Then there was another one over on Mount Vernon avenue called the Pythian, too," says Bradford. "Each one of them had its own kind of unique flavor to it, but the Lincoln was considered the place to be.
"The likes of James Brown, Etta James, Miles Davis, Duke Ellington, Cab Calloway, Nancy Wilson, Count Basie played here.
The theater seated around 700.
Egyptian motifs abounded. On the ceiling, on the proscenium arch, on the seating standards (pictured below). There were references to Isis, giant pillars flanking the stage that were inspired by the Temple of Karnak.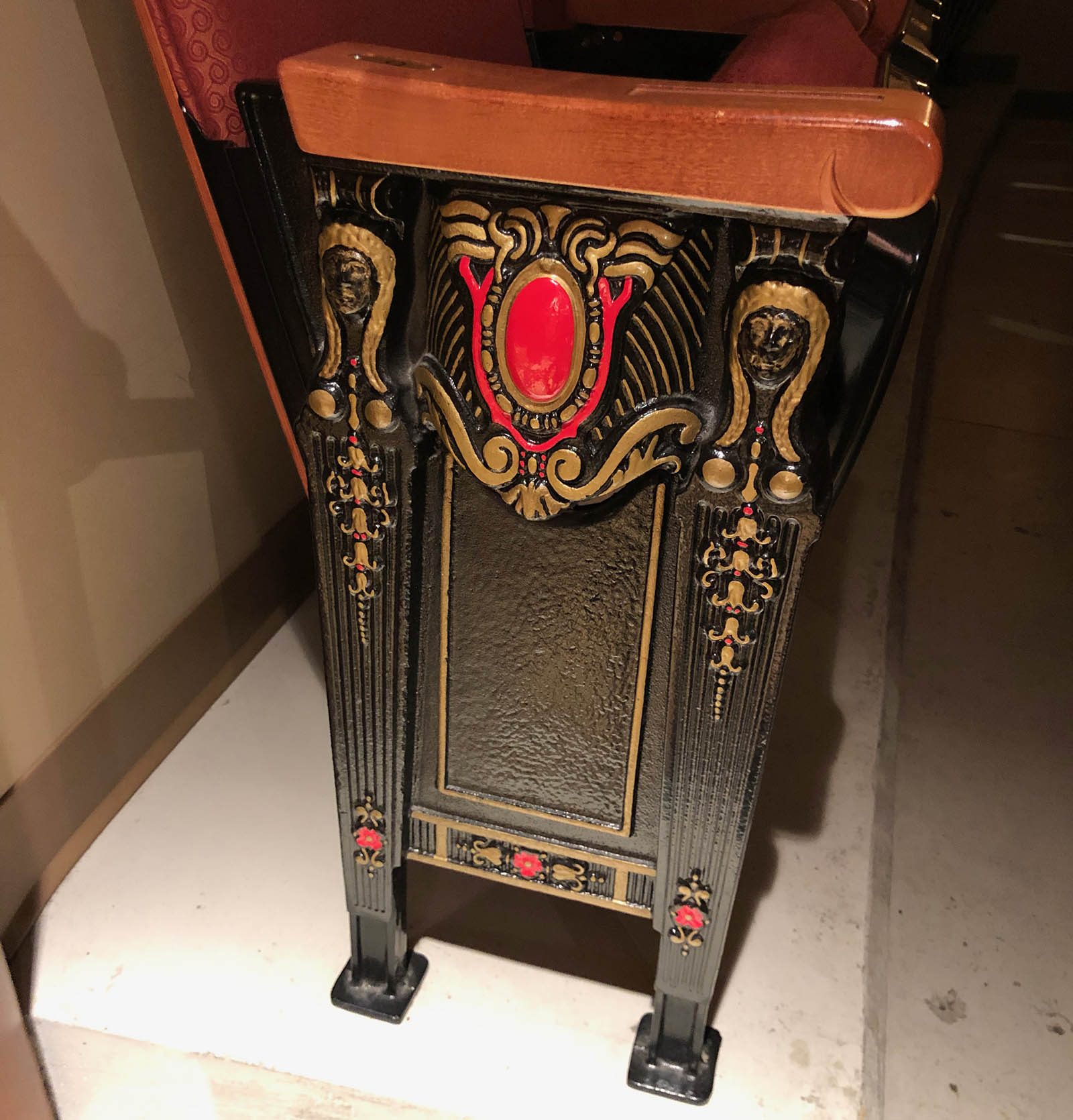 Instead of a balcony, the theater had a second floor ballroom that was used for all kinds of events, recalls Bradford, who notes that the venue was popular with the Tuskegee Airmen, who were centered on the nearby Rickenbacker Air Force Base.
"They would do a lot of their military balls here," she says. "Tere were a lot of social balls. Long Street was known as the 'Million Dollar Mile,' because the dollar just rotated, and reciprocated, and moved from one business to another, small businesses that kept this area thriving. Everything that was needed in the community was here. So it perpetuated that wealth, and that comfort that was here, the sense of community."
And then things began to change.
"Urban renewal" led to many buildings, including the Empress, Cameo and Pythian, were torn down. A freeway sliced through, creating a moat between the King-Lincoln Neighborhood and downtown and by 1974, the Lincoln had closed.
And for the next 30 years it sat, slowly crumbling.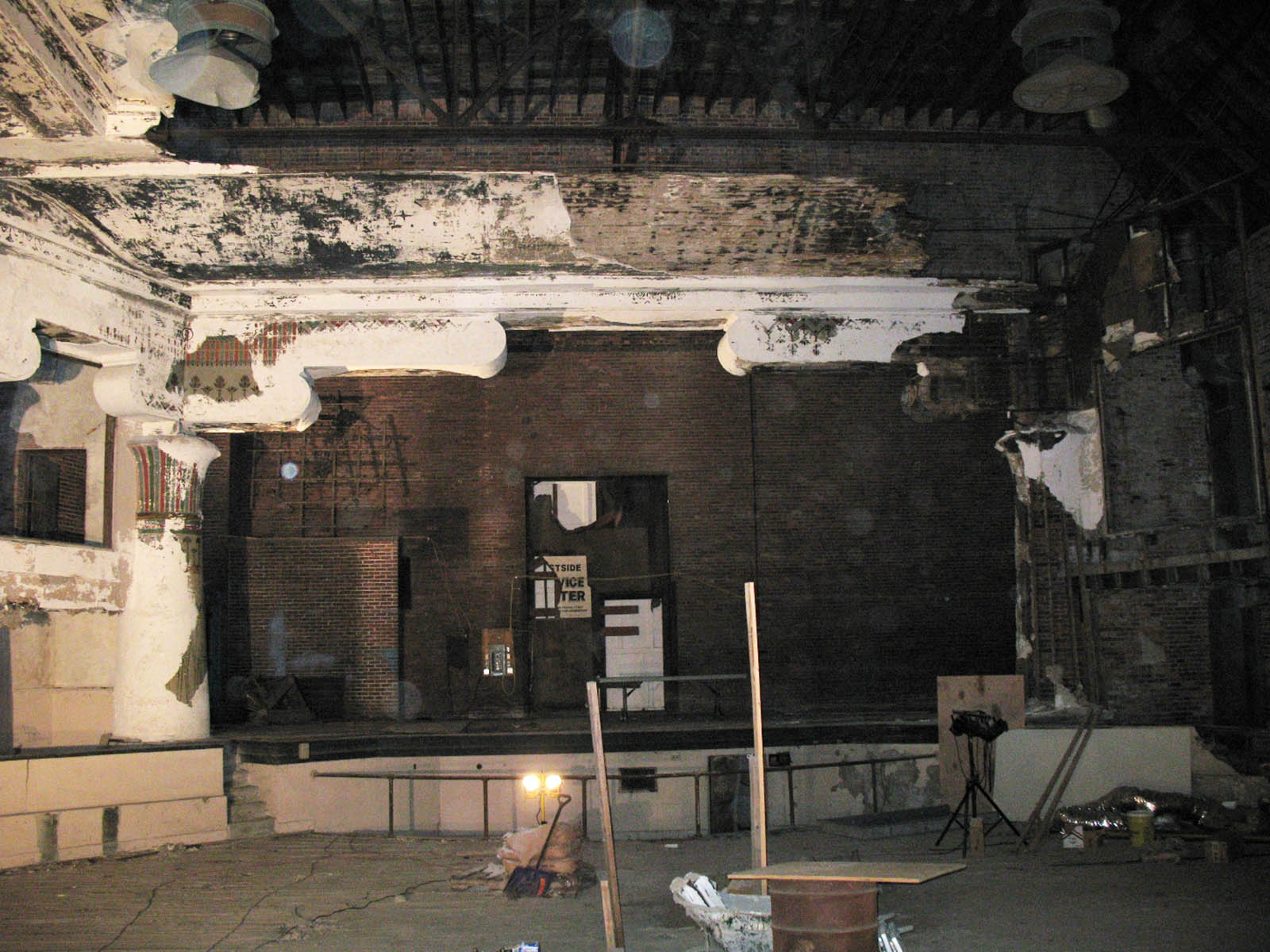 Narrowly escaping demolition in 1991, repairs were undertaken the following year and a decade later, Columbus Mayor Michael B. Coleman, who had announced a plan to revitalize the neighborhood, said that renovating and reopening the Lincoln – which had by then been added to the National Register of Historic Places – was a foundational step in that work.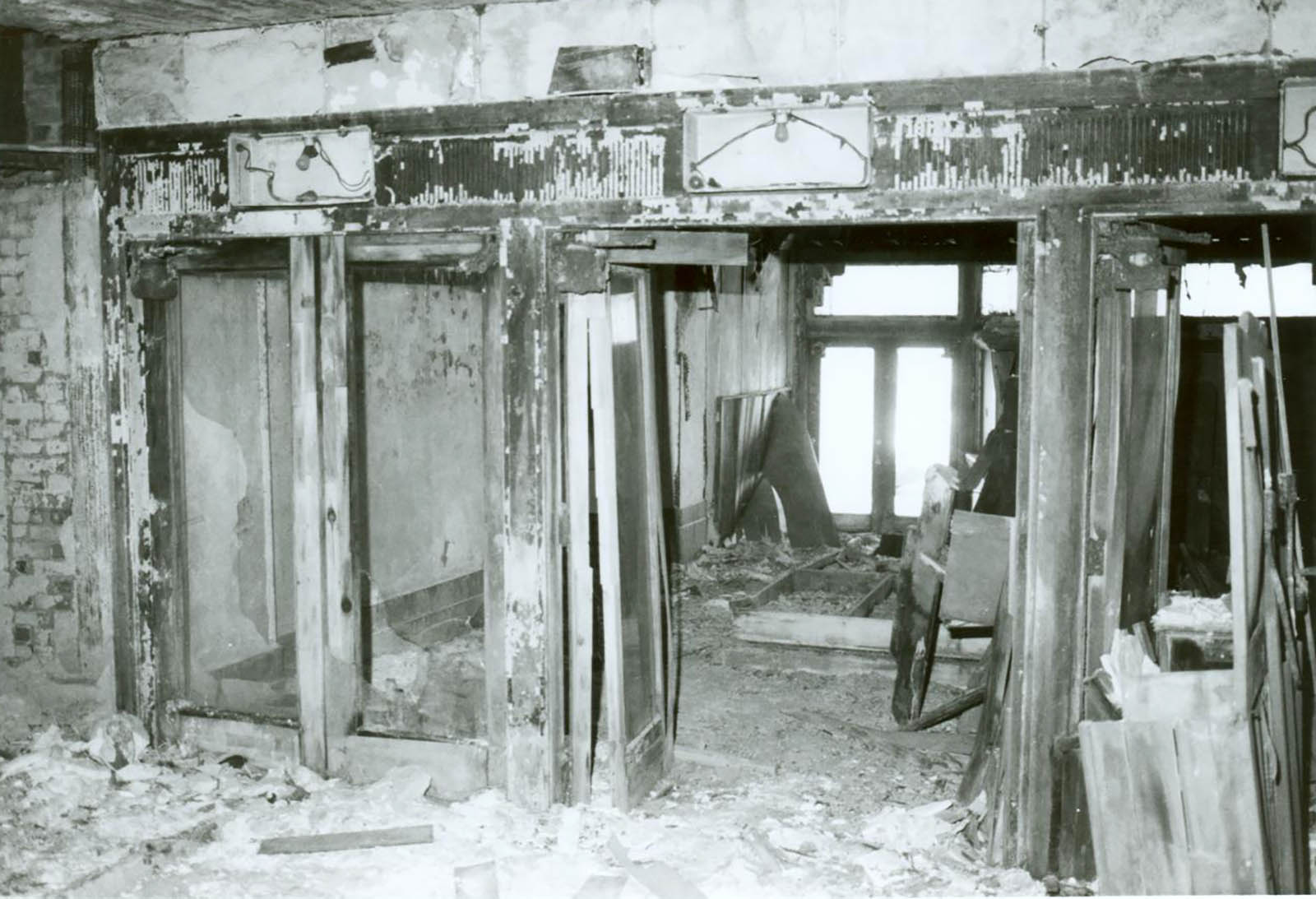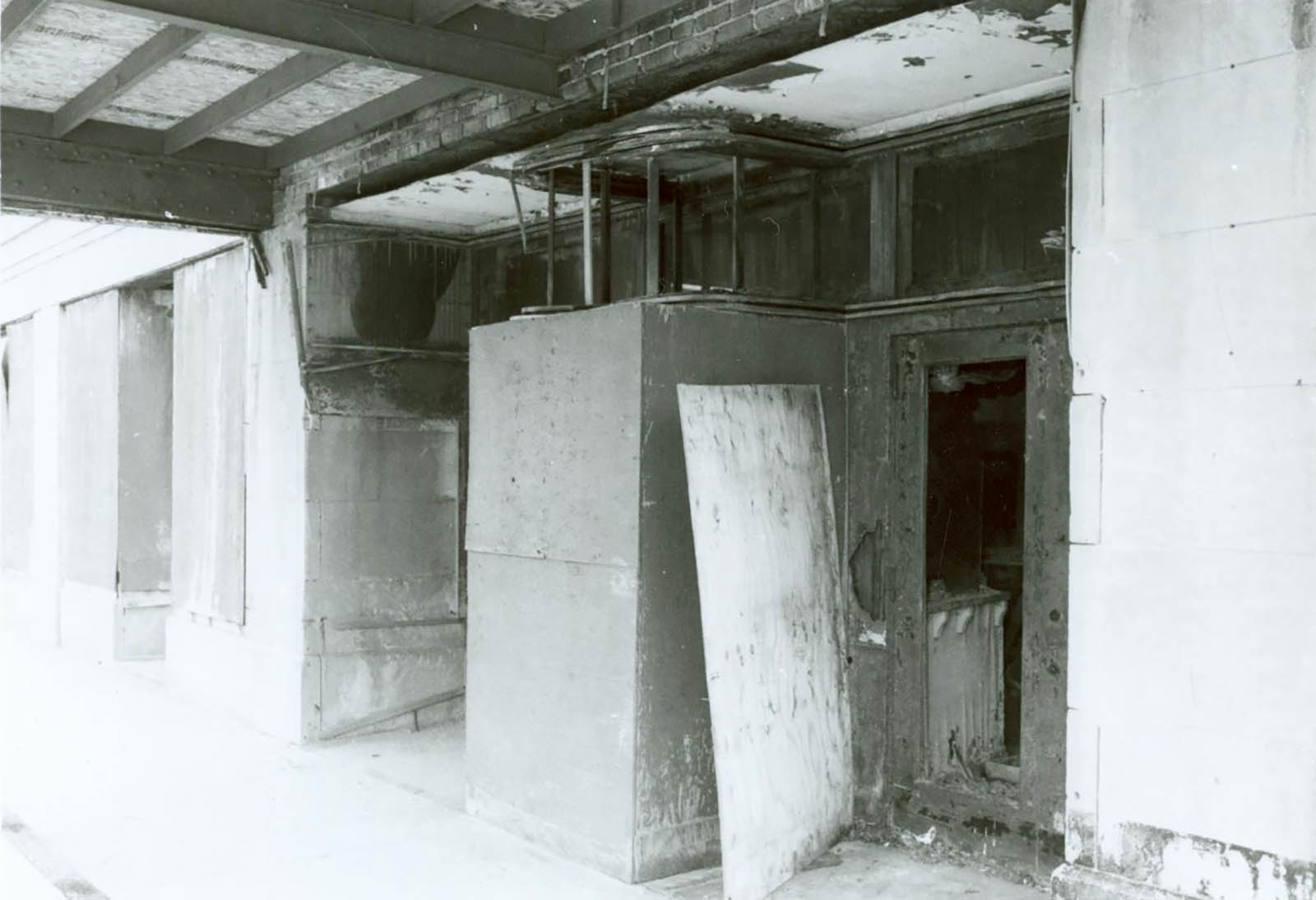 "It went through multiple owners, who said it was going to renovated and resurrected, and that never transpired," says Bradford. "And then the city stepped in and said, 'hey, we're going to to do it.' And (Columbus) came together and raised $15 million.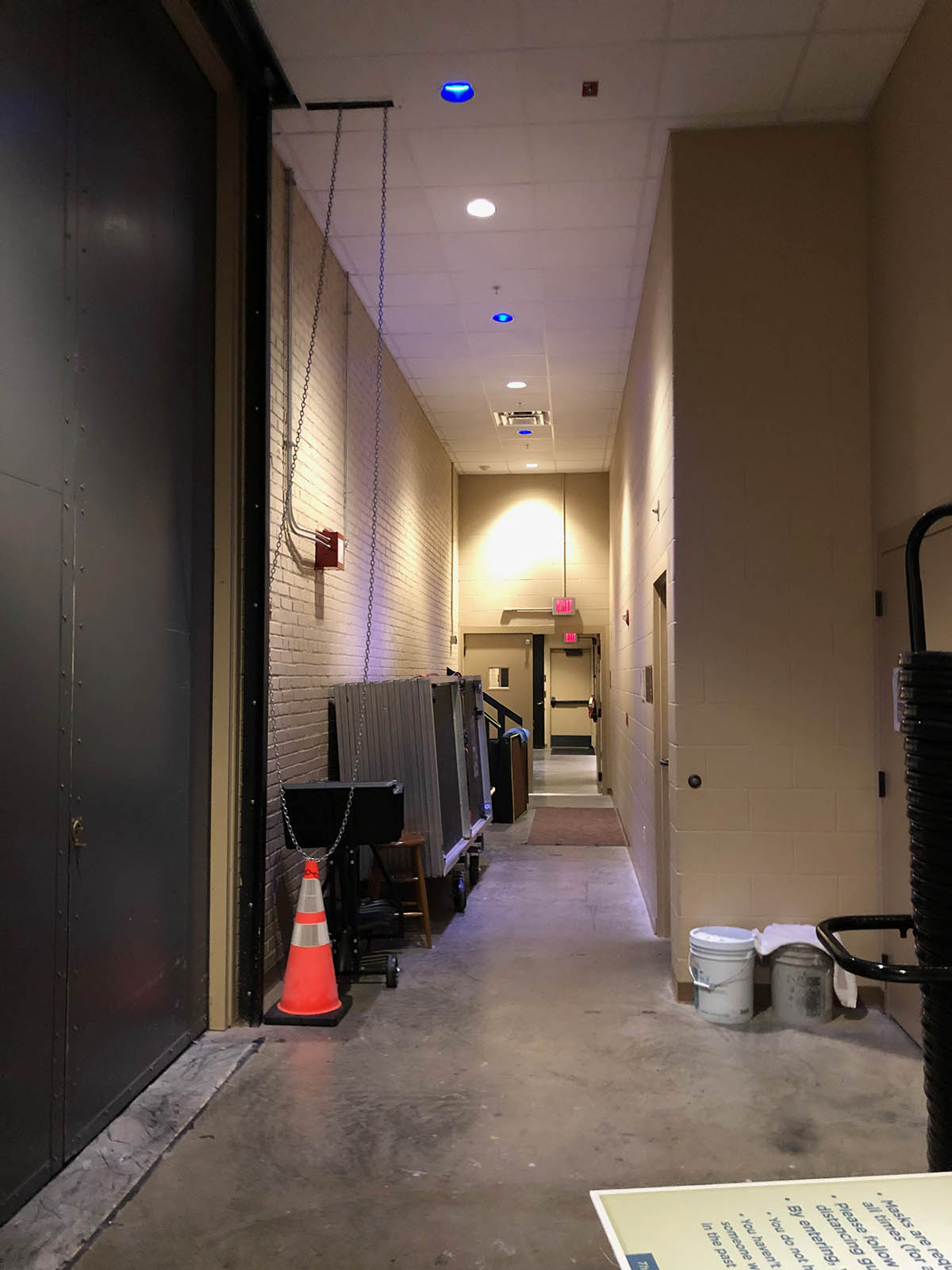 That money was used to shore up the fragile building, put an addition on the back to add back of house space (pictured above), and another addition to the west, which now serves as the lobby (pictured below).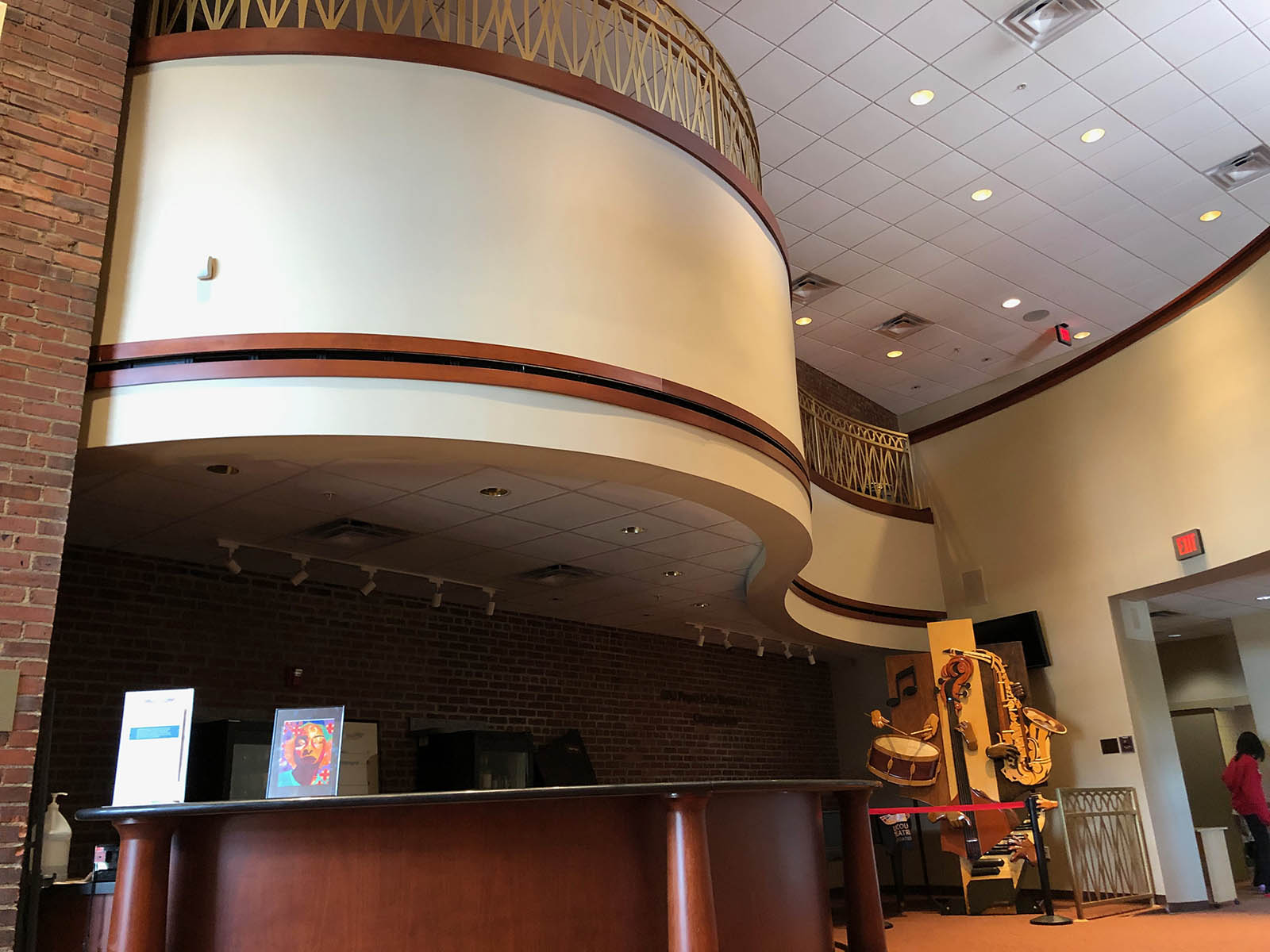 The original lobby has been converted into a board room which includes a vintage projector cobbled together from two that had long occupied the projection booth above.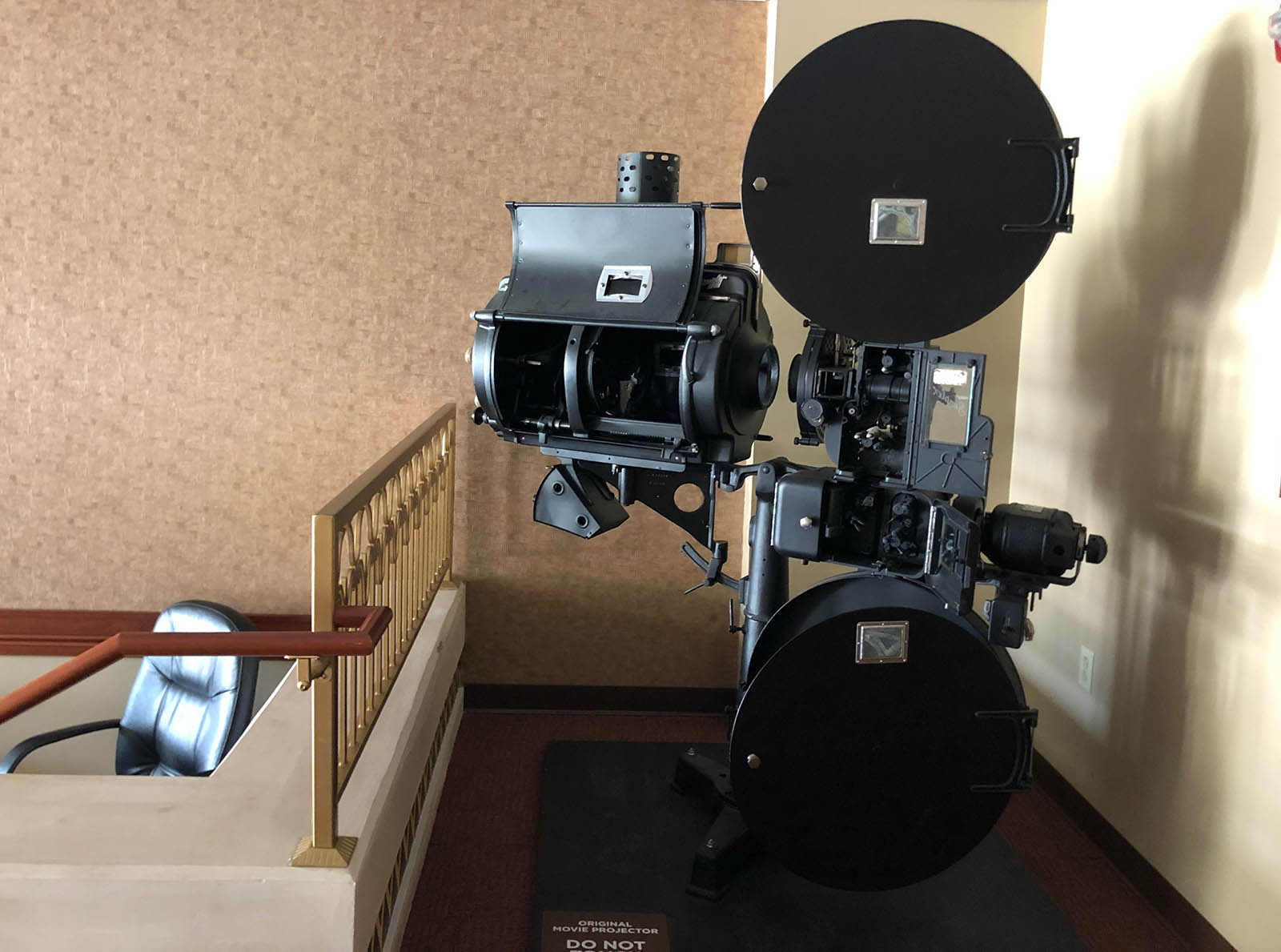 The stage was basically doubled in size, a balcony was added, new seats went in, with standards made from the original patterns that had survived in the collection of the Cincinnati company that made them in 1928 and remade them in 2008.
All new systems were installed and all of the painted detail was restored.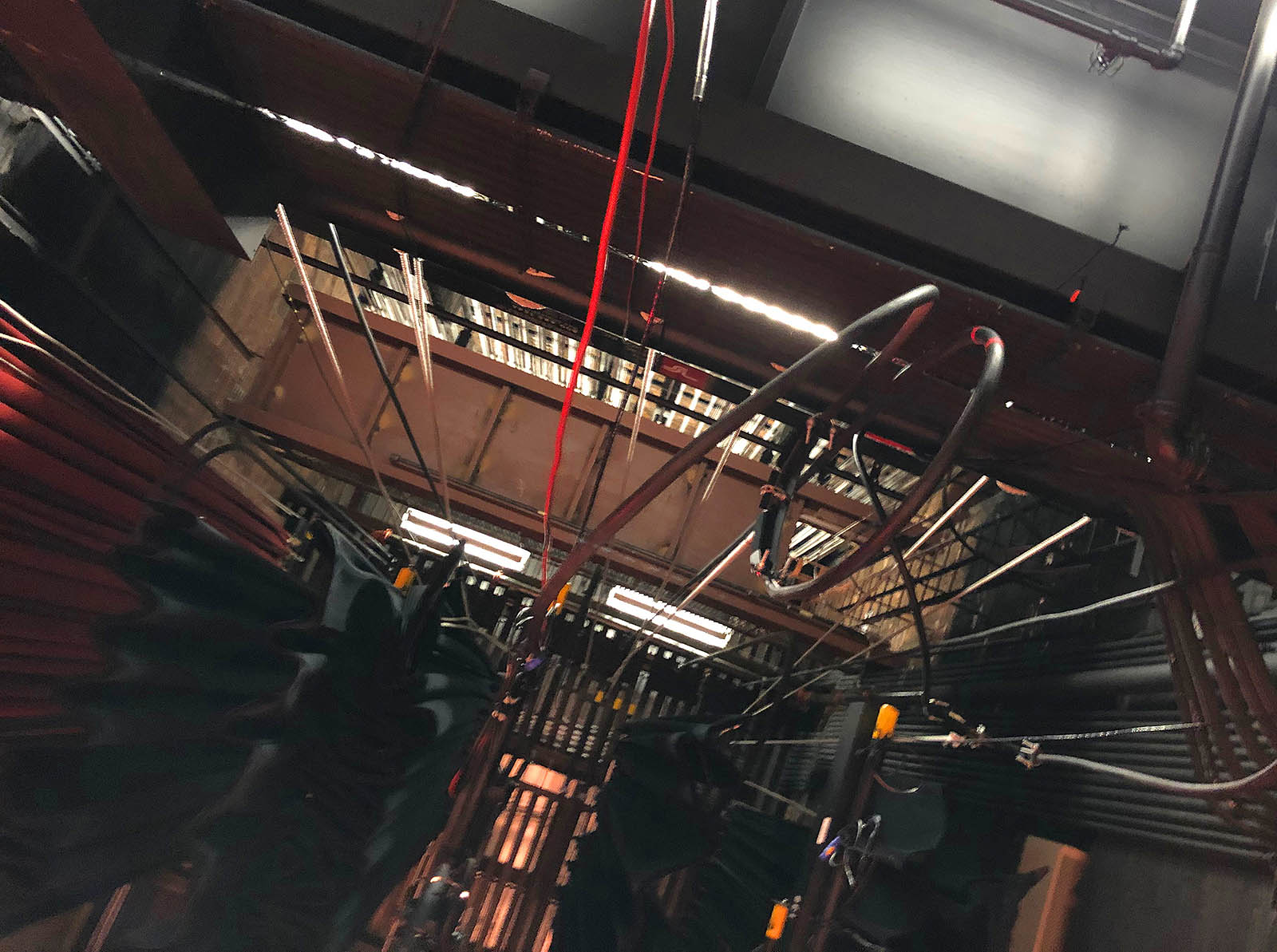 On the fourth floor, a former health spa area was converted into rehearsal spaces and other facilities for the Jazz Arts Group, a tenant and partner of the theater, which is run by the nonprofit Lincoln Theater Assoication, which leases the building from the City of Columbus.
Now seating about 440, the Lincoln Theater reopened on May 28, 2009 with a performance by dancer Maurice Hines, who also served as Artistic Director in Residence for the remainder of the year.
In the 12 years since it reopened, the Lincoln has partnered with the Columbus Association for the Performing Arts – which also operates other historic Columbus Theaters, like the Ohio and the Palace – as well as with Columbus Jazz Arts, which stages performances but also operates a school of jazz in those fourth floor facilities.
When I visited, we popped into three of four ensemble classes for teens, whose skills were extremely impressive.
The Columbus Gay Men's Chorus has also performed regularly in the theater and among the countless artists who have graced the stage in more recent years are Dweezil Zappa, Tegan & Sara, Over the Rhine, Ladysmith Black Mambazo, Bill Frisell, The Bad Plus, Suzanne Vega, BoDeans and comedian Paula Poundstone.
The first national act booked to perform as the theater opens back up is Boney James, on Oct. 2.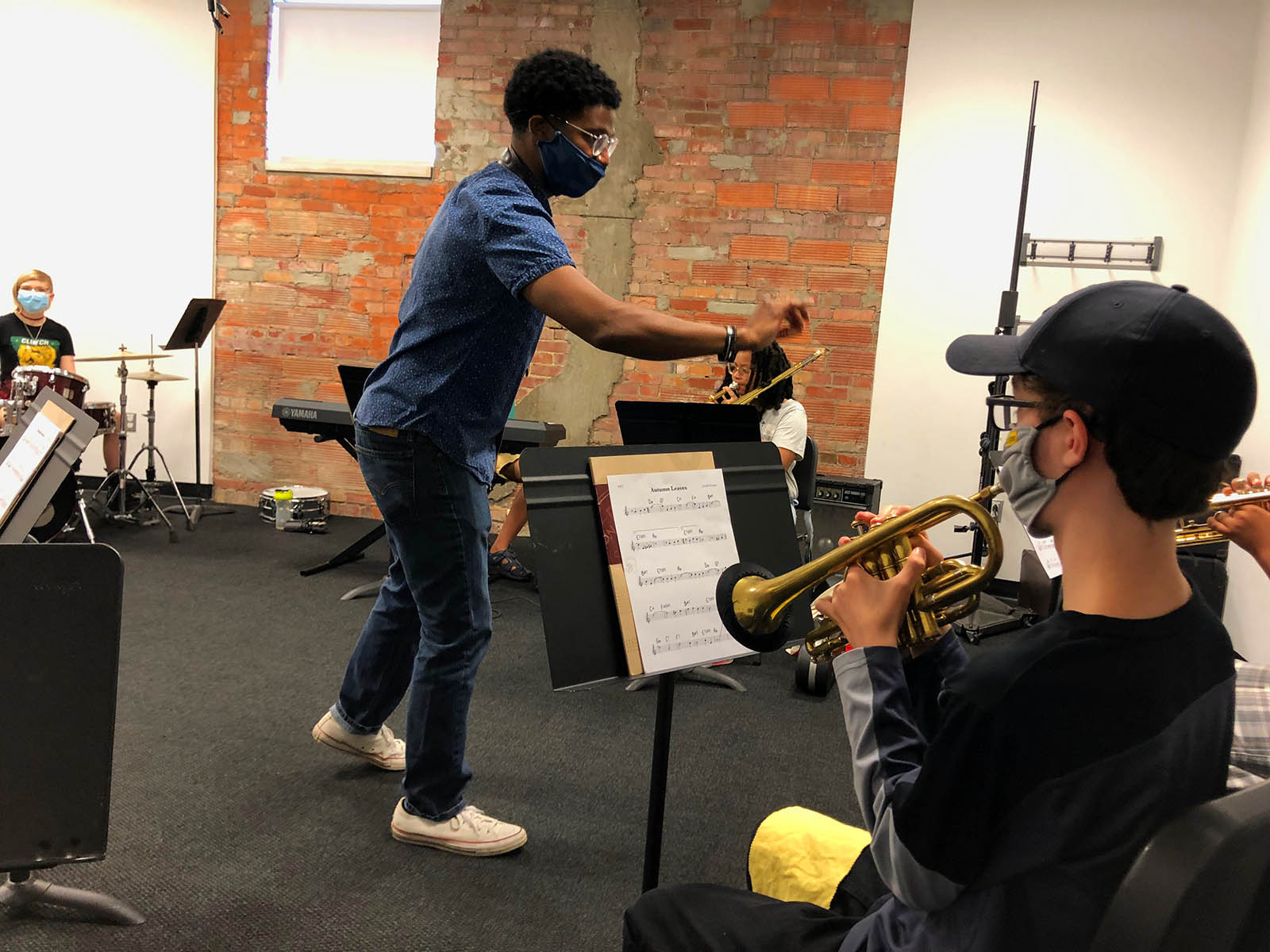 The day I visited, the entire building was in use. There were those Jazz Academy students hard at work on the fourth floor (pictured above), where a computer music/recording lab was being used by one of four summer camp groups.
The groups rotate between dance, theater, music and art for a week.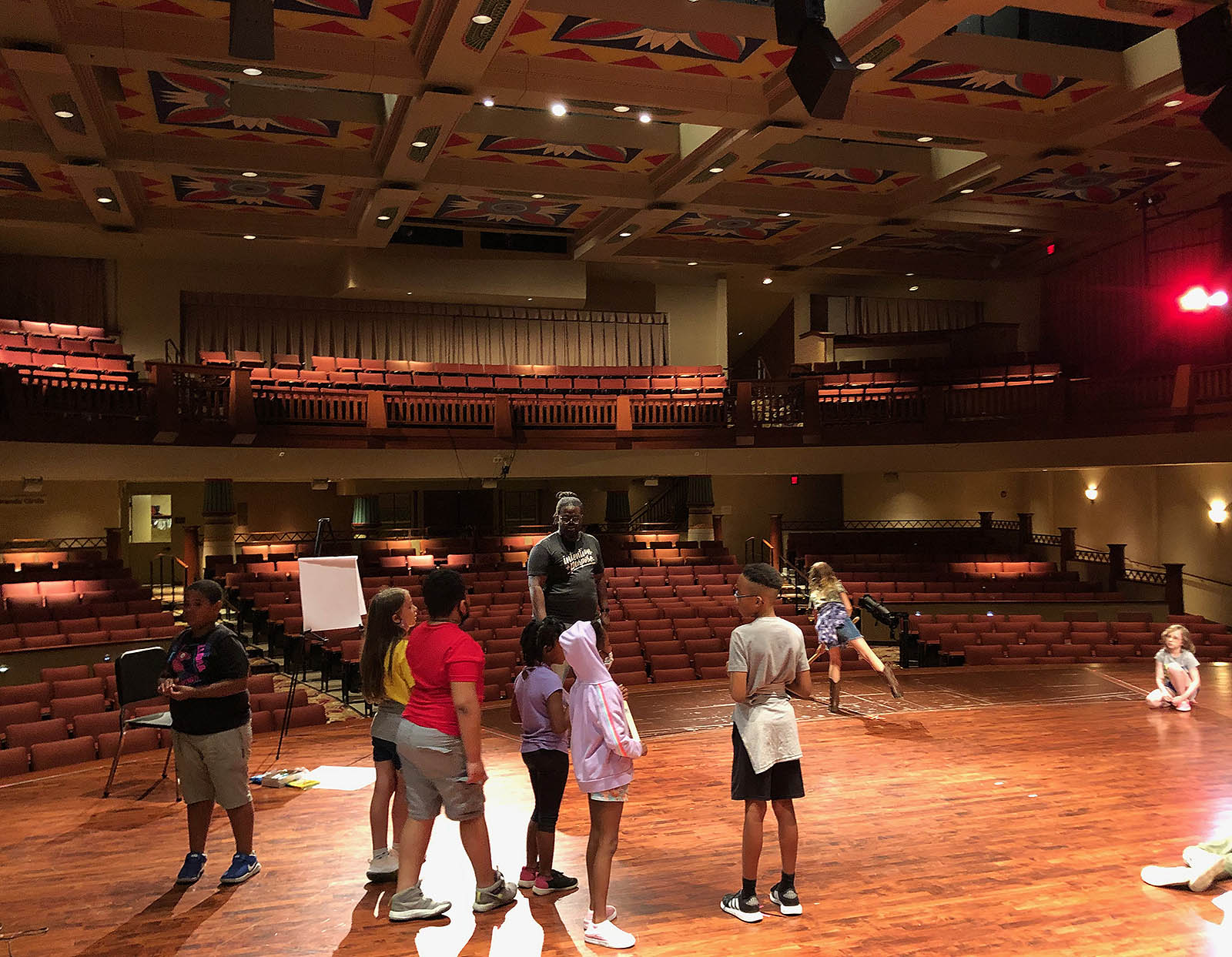 The program lasts eight weeks, with many kids returning for more than one week.
"Our programming is all based on community and artist development," says Bradford. "We have eight signature programs that foster our mission, and that is also community driven, with a number of them for all generations, from youth to seasoned citizens."
And all of it happens in a building that has been beloved by generations of Columbus residents, says Bradford.
"I was able to document five generations of one family coming here, and I was so giddy about that because, it spans the years that this building has been open and that it has served to this community. So when a great-grandparent and a great-grandson have the same spirit to say, 'I've been there' – how it made her feel is how it makes him feel. That expression of what arts energy can do, what it means to the community ... that's amazing.
"The Lincoln Theater continues, as it was built to do, to be an economic catalyst for this community. It's a pillar of the community. A lot of things happened because the Lincoln stands and now a lot of things happen because the Lincoln is historic."
(Vintage images courtesy of the Lincoln Theater.)
To read a story about the Kelton House Museum, which has connections to Columbus' mercantile history and to the Underground Railroad go here.
Read a travel story about exploring Columbus, Ohio here.
(Vintage photos courtesy of Columbus Association for the Performing Arts.)
Born in Brooklyn, N.Y., where he lived until he was 17, Bobby received his BA-Mass Communications from UWM in 1989 and has lived in Walker's Point, Bay View, Enderis Park, South Milwaukee and on the East Side.
He has published three non-fiction books in Italy – including one about an event in Milwaukee history, which was published in the U.S. in autumn 2010. Four more books, all about Milwaukee, have been published by The History Press.
With his most recent band, The Yell Leaders, Bobby released four LPs and had a songs featured in episodes of TV's "Party of Five" and "Dawson's Creek," and films in Japan, South America and the U.S. The Yell Leaders were named the best unsigned band in their region by VH-1 as part of its Rock Across America 1998 Tour. Most recently, the band contributed tracks to a UK vinyl/CD tribute to the Redskins and collaborated on a track with Italian novelist Enrico Remmert.
He's produced three installments of the "OMCD" series of local music compilations for OnMilwaukee.com and in 2007 produced a CD of Italian music and poetry.
In 2005, he was awarded the City of Asti's (Italy) Journalism Prize for his work focusing on that area. He has also won awards from the Milwaukee Press Club.
He can be heard weekly on 88Nine Radio Milwaukee talking about his "Urban Spelunking" series of stories.