COLUMBUS, Ohio – When I first "met" Columbus, Ohio, it was more like we passed each other on the street, leaving barely any impression. After all, I was only there a couple hours as a brief diversion while working on a story about the suburb of Dublin.
While now, after nearly 40 miles on foot, walking the city across three days, I wouldn't say we're old pals, but I definitely know Columbus better and I definitely like what I see.
The second largest city in the Midwest, after Chicago, Columbus still has a smaller city vibe. It's walkable, it's friendly, it's manageable, but with a lot to offer.
Because it's got a wealth of corporate headquarters and outposts, there's booming dining, drinking, brewing and distilling scenes.
Thanks to Ohio State University on the north side of town, there are tons of students, faculty and staff to fuel the nightlife, too. The university presence also bolsters Columbus' reputation as a sports lover's dream, with a wide variety of professional and collegiate sports centered around the downtown Arena District.
What struck me most about the city, however, in addition to its great green riverfront (perfect for my morning runs), was Columbus' many alluring neighborhoods with stunning brick buildings in a wide variety of styles, many lining narrow cobblestone streets brimming with old world charm.
Here are some suggestions for your next Columbus roadtrip.
Where to stay
My first encounter with AC Hotels – a Marriott brand – was in nearby Dublin, Ohio, where the sleek, no nonsense but comfortable and welcoming hotel with amazing dining and a stellar rooftop patio.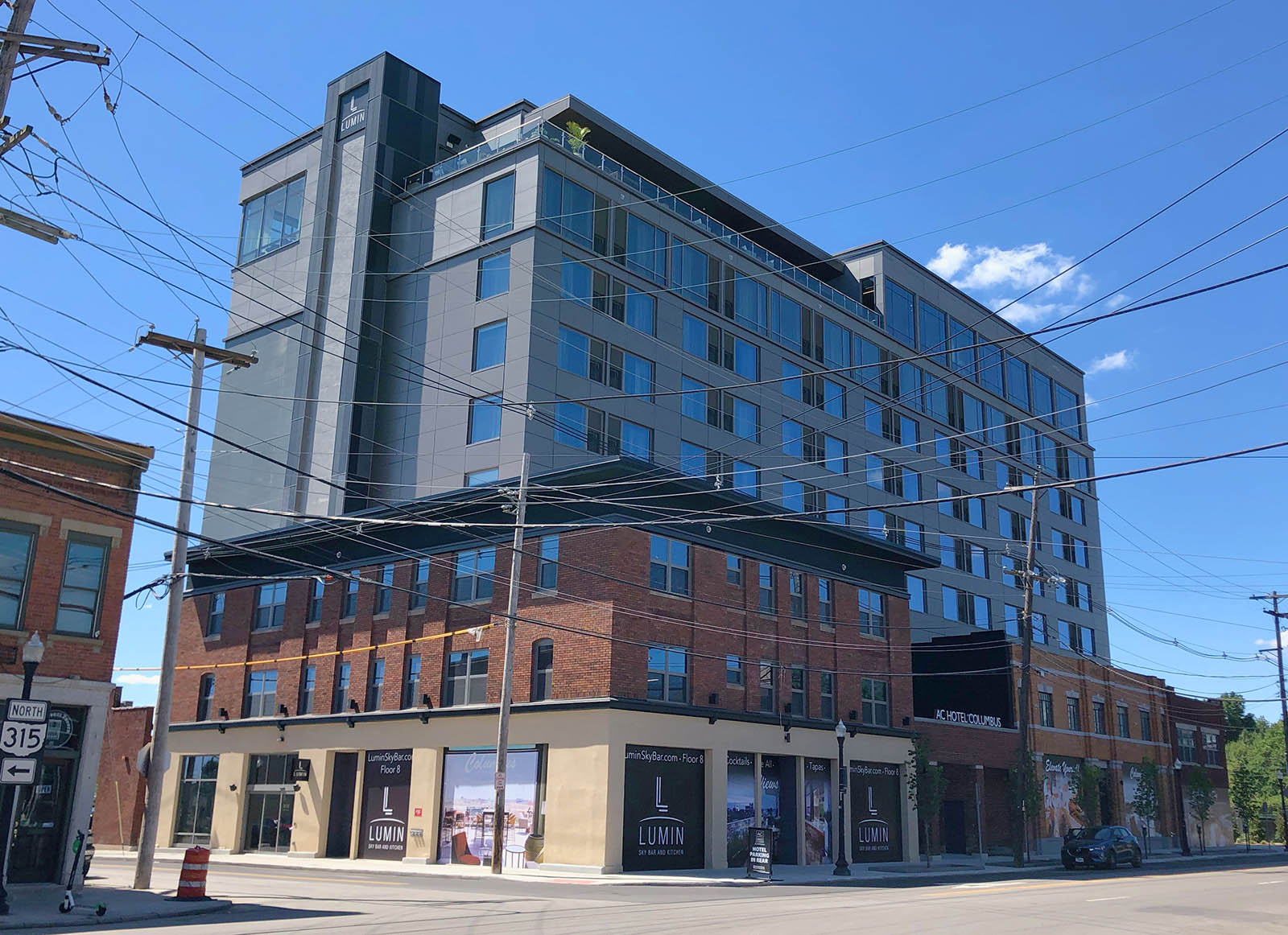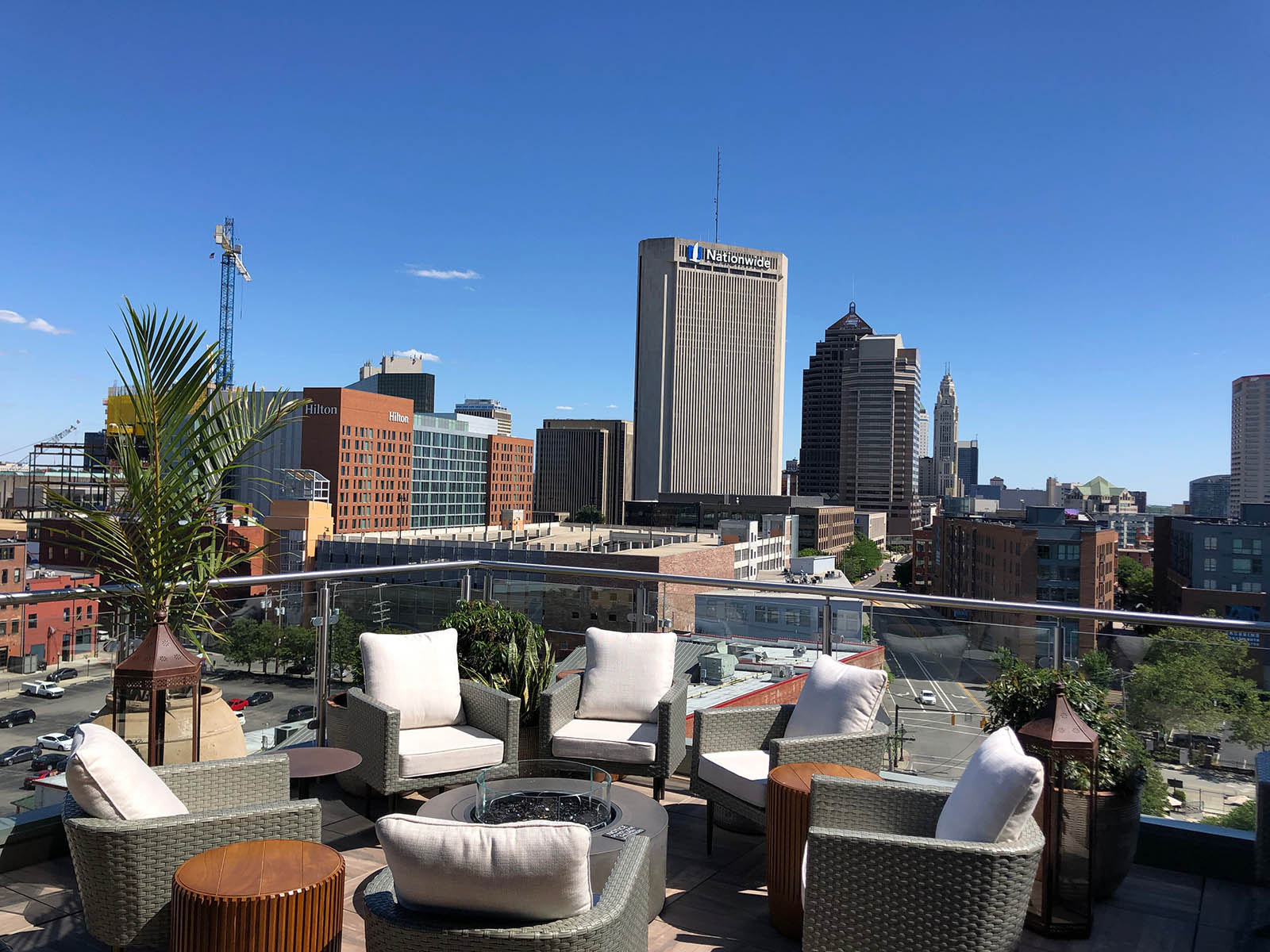 The new AC Hotel Columbus Downtown, which opened in early June, was no different, except that it's located in the heart of the city, within roughly 1-1.5 miles (or less) of German Village, the Brewery District, Italian Village, Franklinton, downtown, Victorian Village, Short North, Arena District and the western edge of Olde Town East.
That it's right at the freeway exit and with onsite parking makes it easy for roadtrippers (as does the hotel's packages aimed at folks driving from around the Midwest), and the expected amenities, like a business center, breakfast area and fitness room.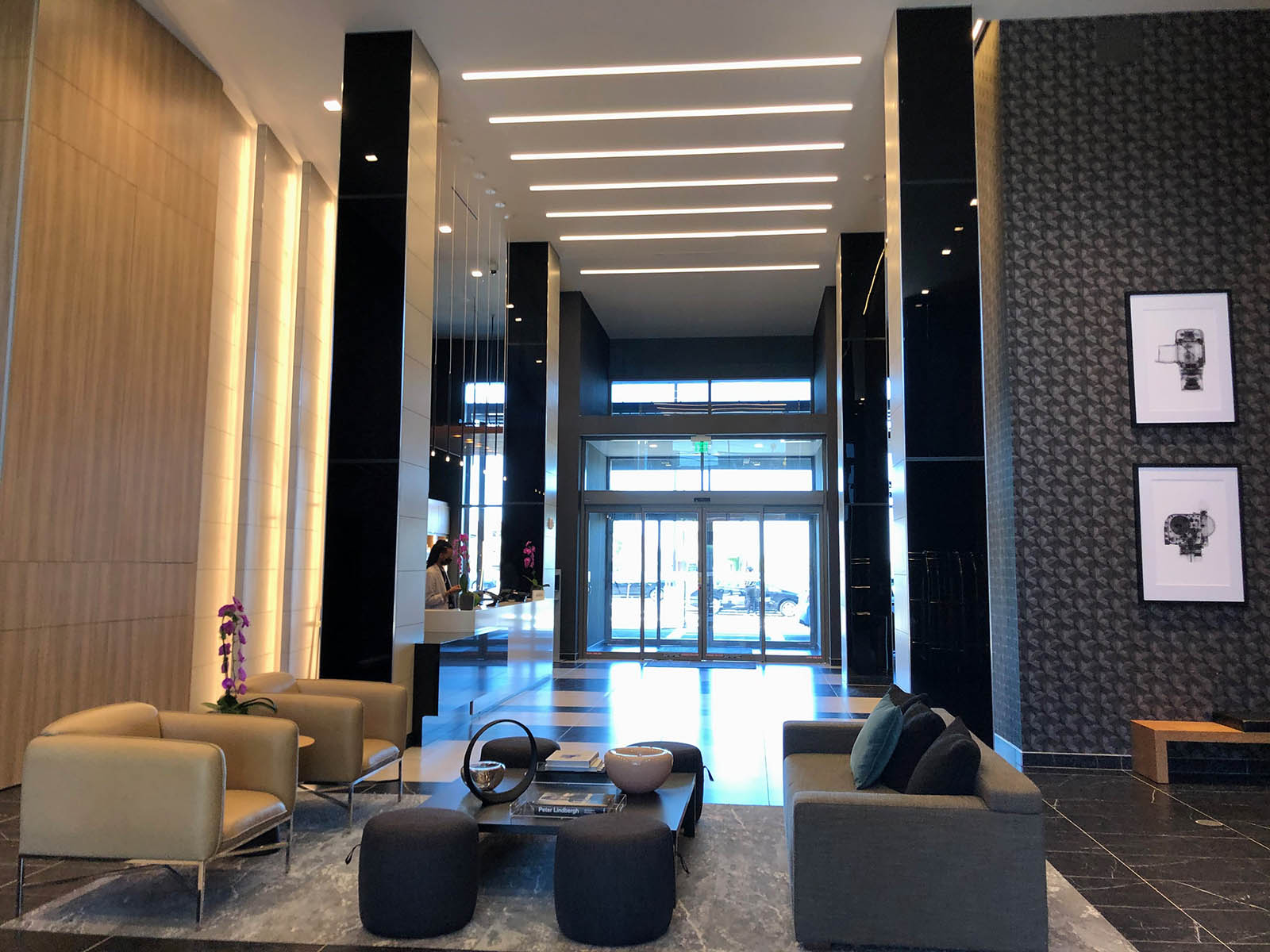 The hotel is new construction, but inside a base of three vintage two-story buildings filling a full block. That means the modern lobby benefits from the visual addition of sturdy classic exposed masonry walls.
The guest rooms, many of which have downtown skyline views, are fresh and modern, too, and since the hotel is brand spankin' new they've still got that new-room sheen.
But the piece de resistance is the Lumin Sky Bar & Kitchen with its delectable small plates, inventive cocktails and amazing views. I took my laptop up there every night to get some work done in the fresh air, with the skyline as a backdrop.
Museums & Attractions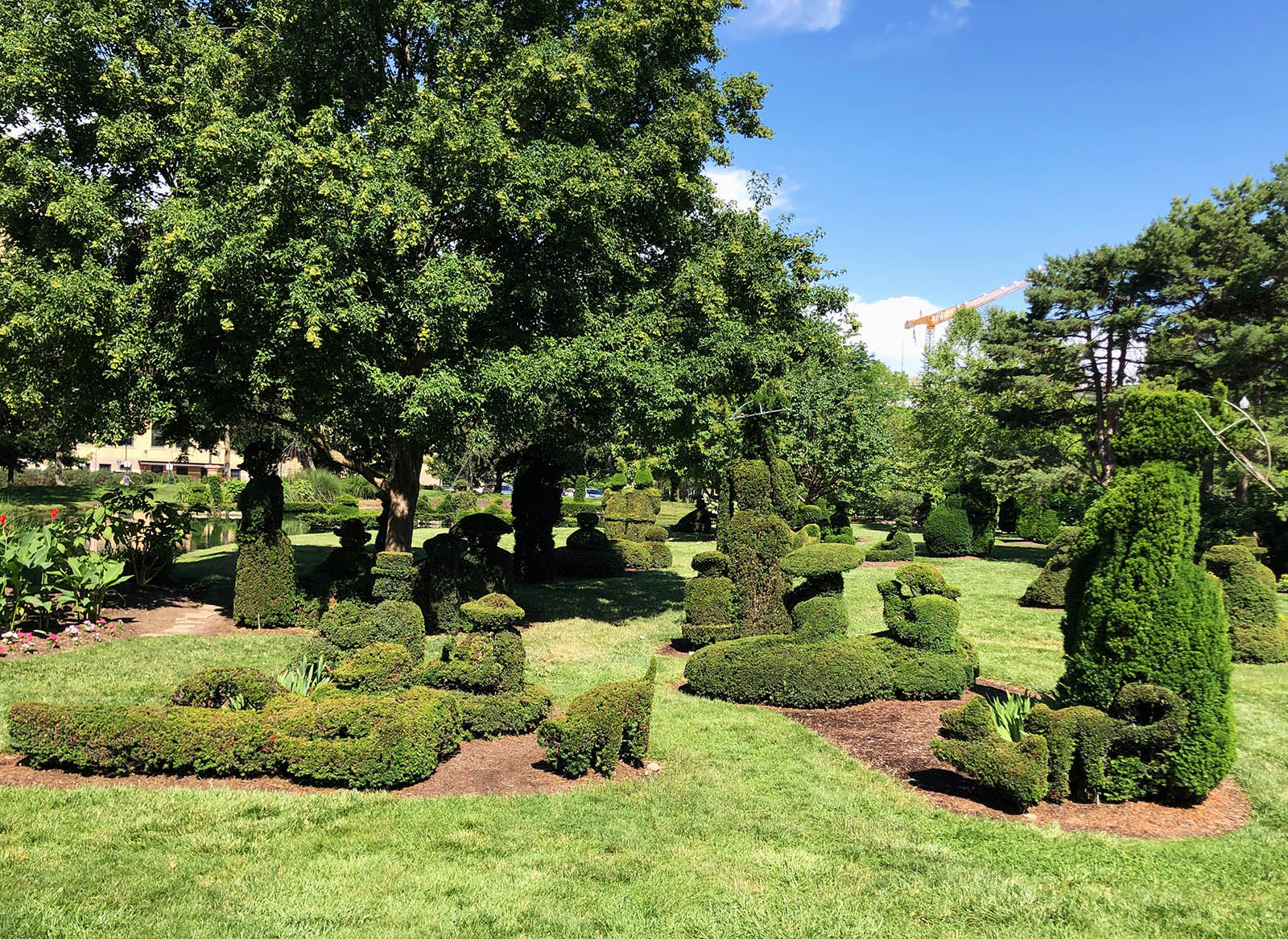 As you'd expect from any world class city, Columbus has a rich vein of cultural institutions for visitors to mine and in three days I couldn't see them all. But I did get to as many as I could, and even stumbled upon some unexpected gems, like Topiary Park, where perfectly trimmed, scaled and situated shrubs recreate Seurat's oil on canvas masterpiece "La Grande Jatte," complete with dog and monkey.
Across the Scioto River (not pronounced Italian style, I learned), the National Veterans Memorial and Museum occupies a striking modernist building that you can't miss, perched up on an elevated park on the edge of the up and coming Franklinton neighborhood.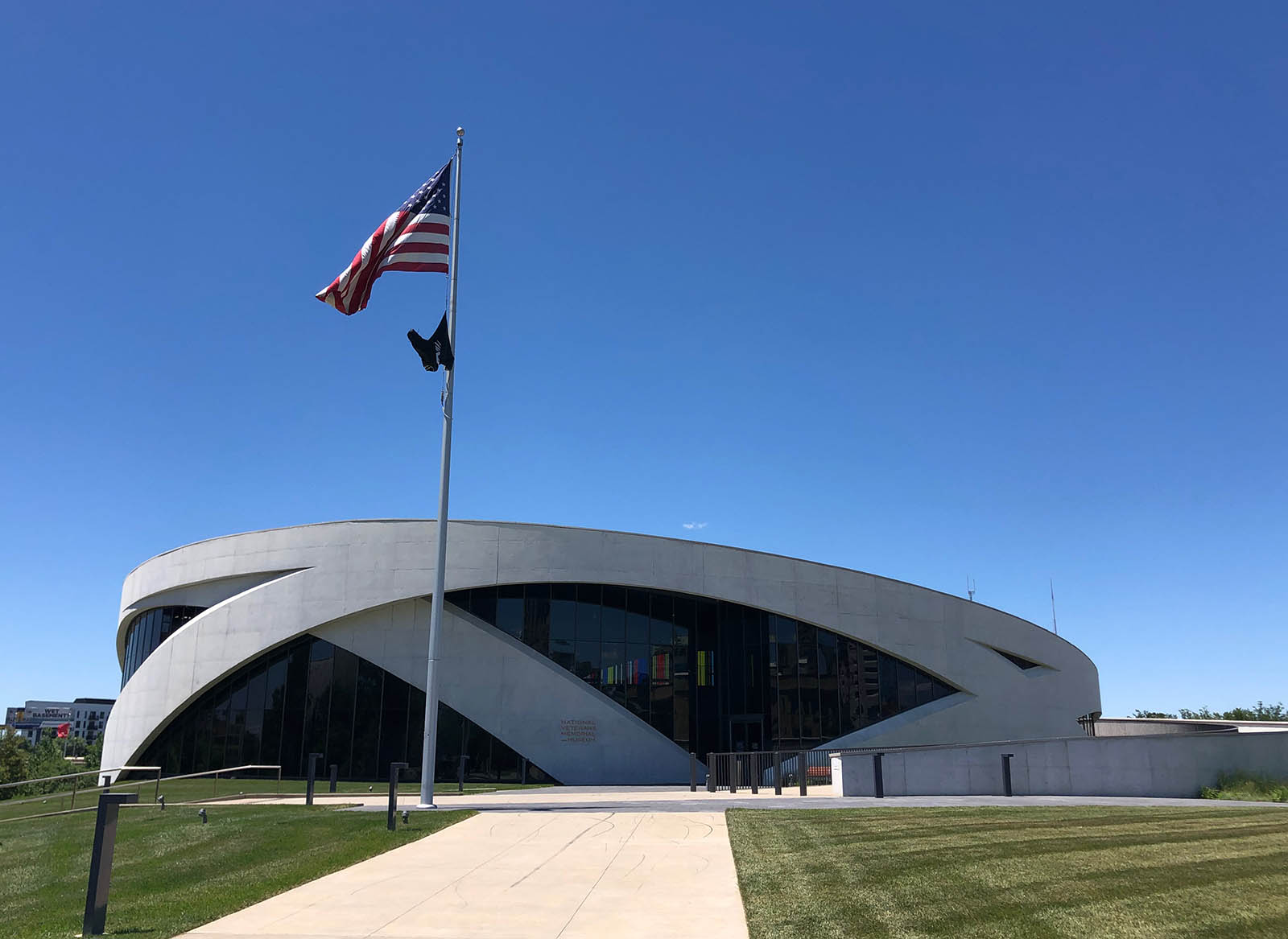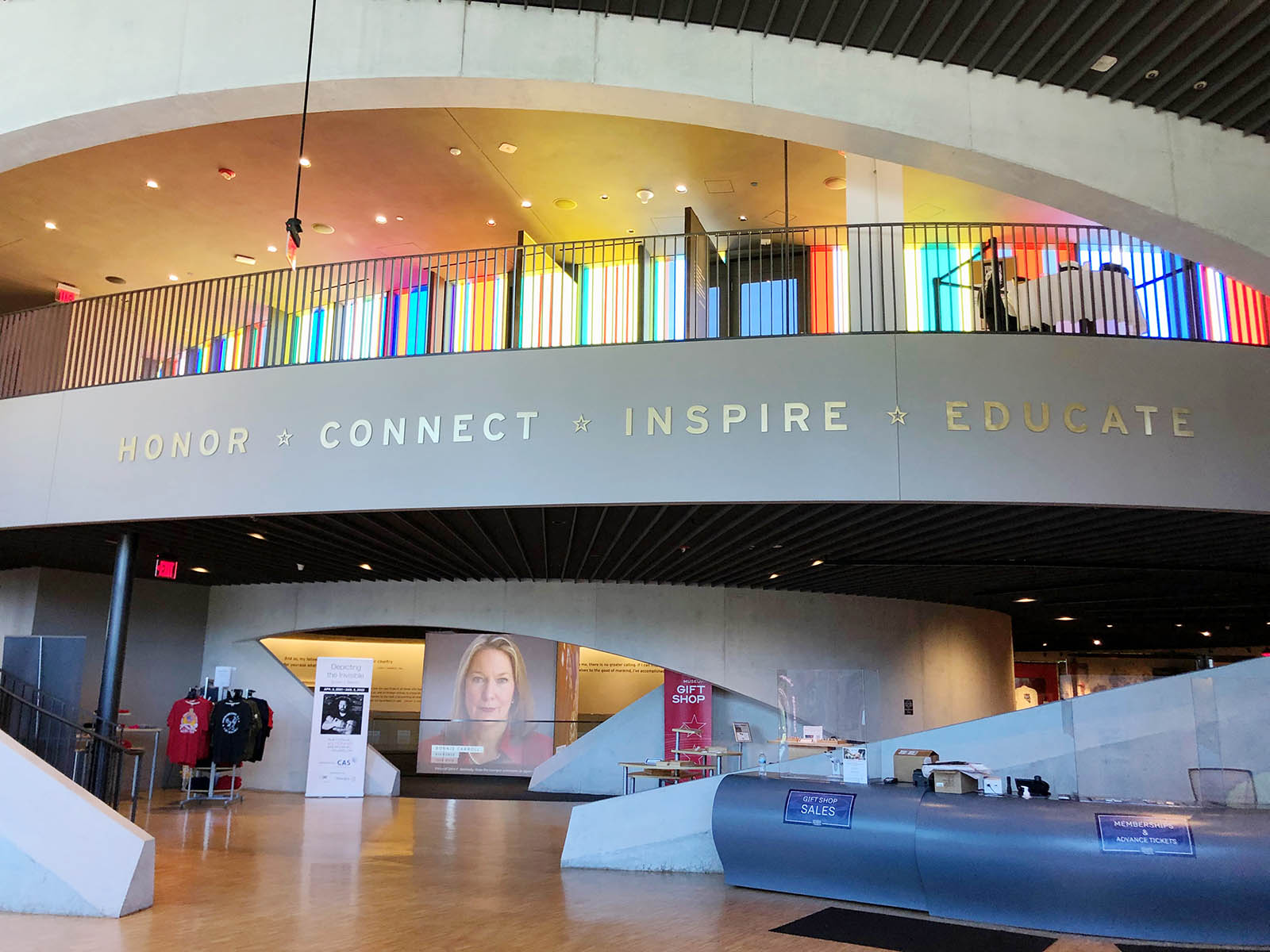 If the architecture of the building and its glorious park setting grab your attention, the displays inside – which start at the Revolutionary War and run right up to today in both chronological and thematic collections of photographs, artwork, objects and other media – are moving, touching and engaging in their own right. It is a must-see.
The Ohio Statehouse sits in a 10-acre park in the heart of downtown and was begun in 1839. If you're wondering if it's worth passing through security, it is. There are tours offered, but you can also wander and check out the sturdy castle-like lower level – where Civil War troops once were barracked – and also the domes on the floors above. Stop outside the shop to grab the free brochure that explains the many fossils to be found in stone used for construction throughout. It also has maps that direct you to the most interesting examples. Free exploration fun!
Columbus Museum of Art (check out the cool green stone church across Broad Street!) occupies a classic art museum building erected in 1931 with a light-filled modern addition opening in 2011. The museum has some great themed rooms and lots of spaces and activities for children, too.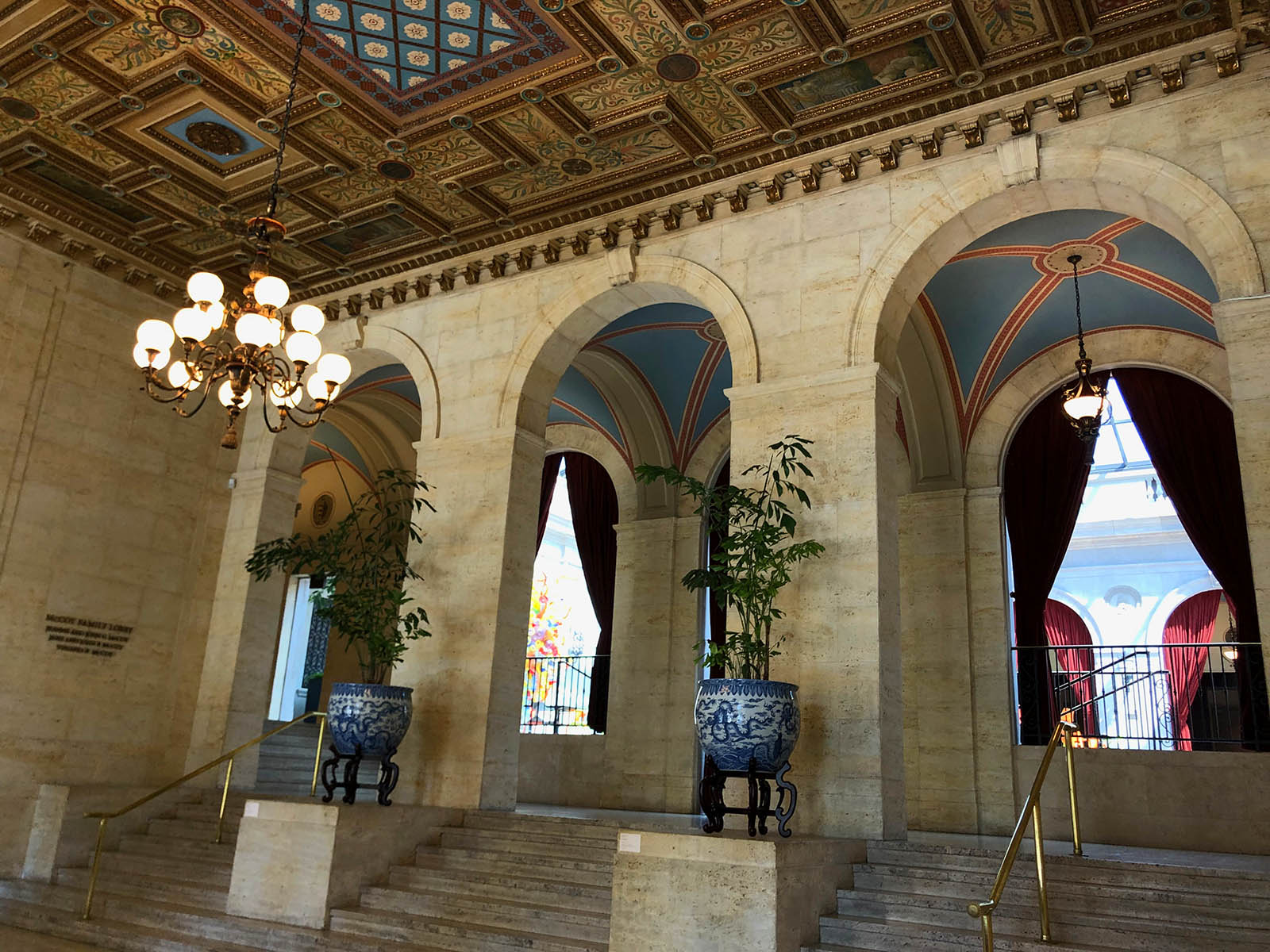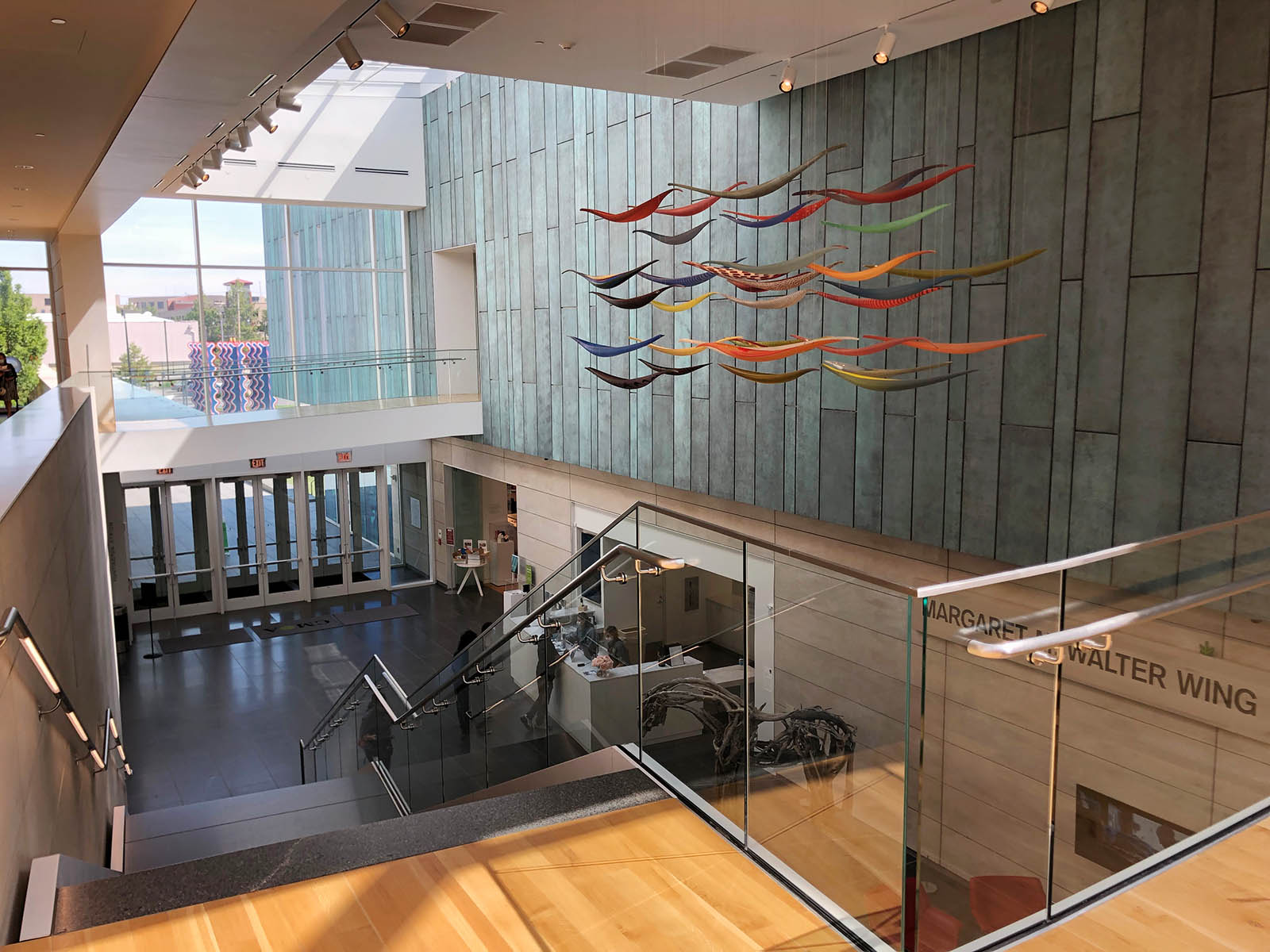 Of course, there are always featured changing exhibitions to augment a collection that is especially rich in Columbus artists like George Bellows, Aminah Robinson and Elijah Pierce, but also boasts a half-dozen or so Monet works and some lovely Cezannes, too. There's even a Soutine for fans like me.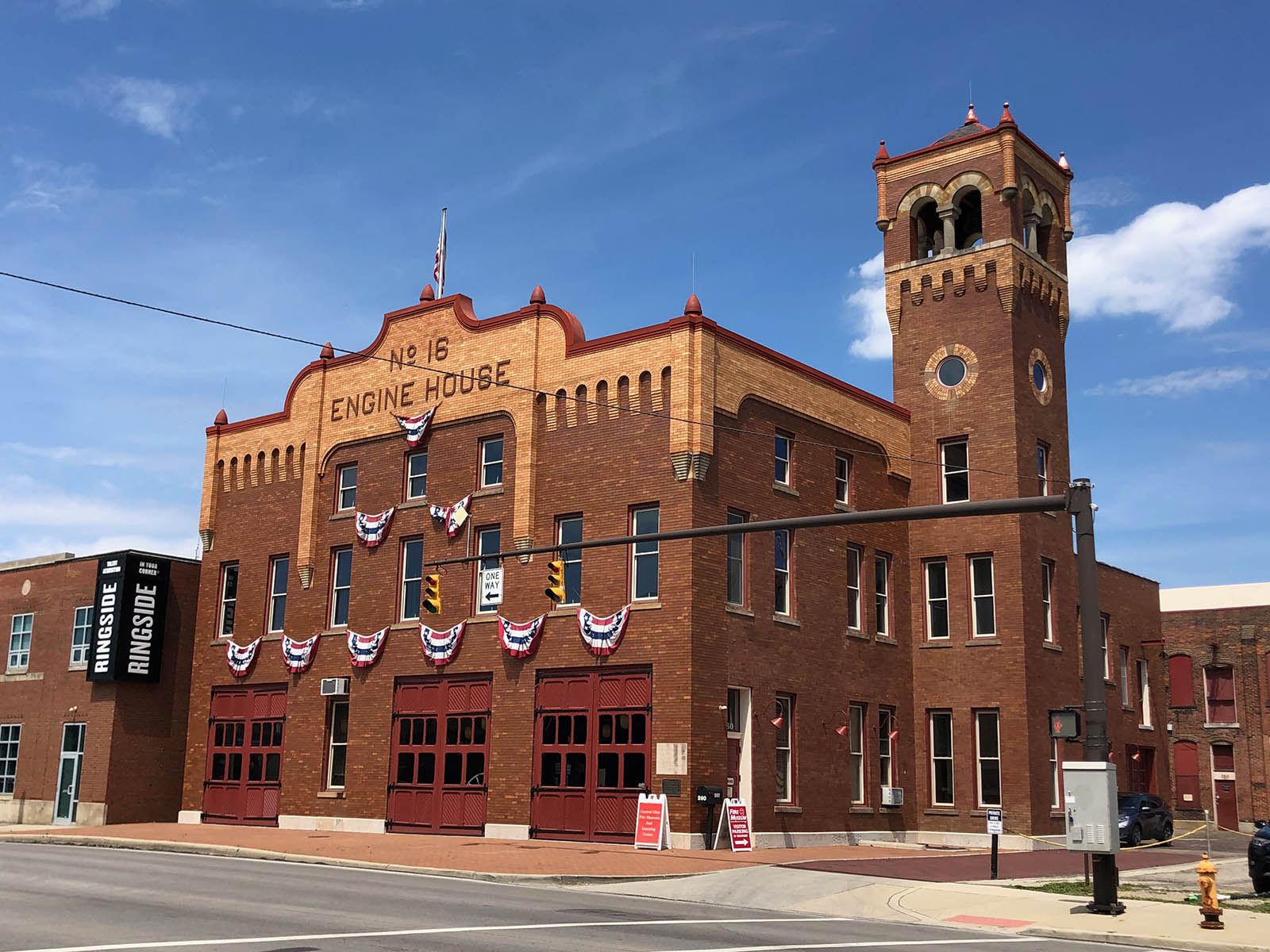 The collection of firefighting equipment, vehicles and other objects at the Central Ohio Fire Museum & Learning Center, not far from the Arena District, is pretty impressive but for a firehouse geek (guilty as charged!), the fabulously ornate 1908 Engine House No. 16 in which the museum is located is the star. With a soaring bell tower on the outside and a well-preserved interior, too, this museum is well worth the $8 admission fee.
Located on the east side of town in a large urban park is Franklin Park Conservatory & Botanical Gardens, which in addition to hosting a wide variety of events, has a sprawling classic glass conservatory full of interesting and beautiful plants and trees, often with Dale Chihuly art glass works nestled among them, adding an extra dash of color and visual interest.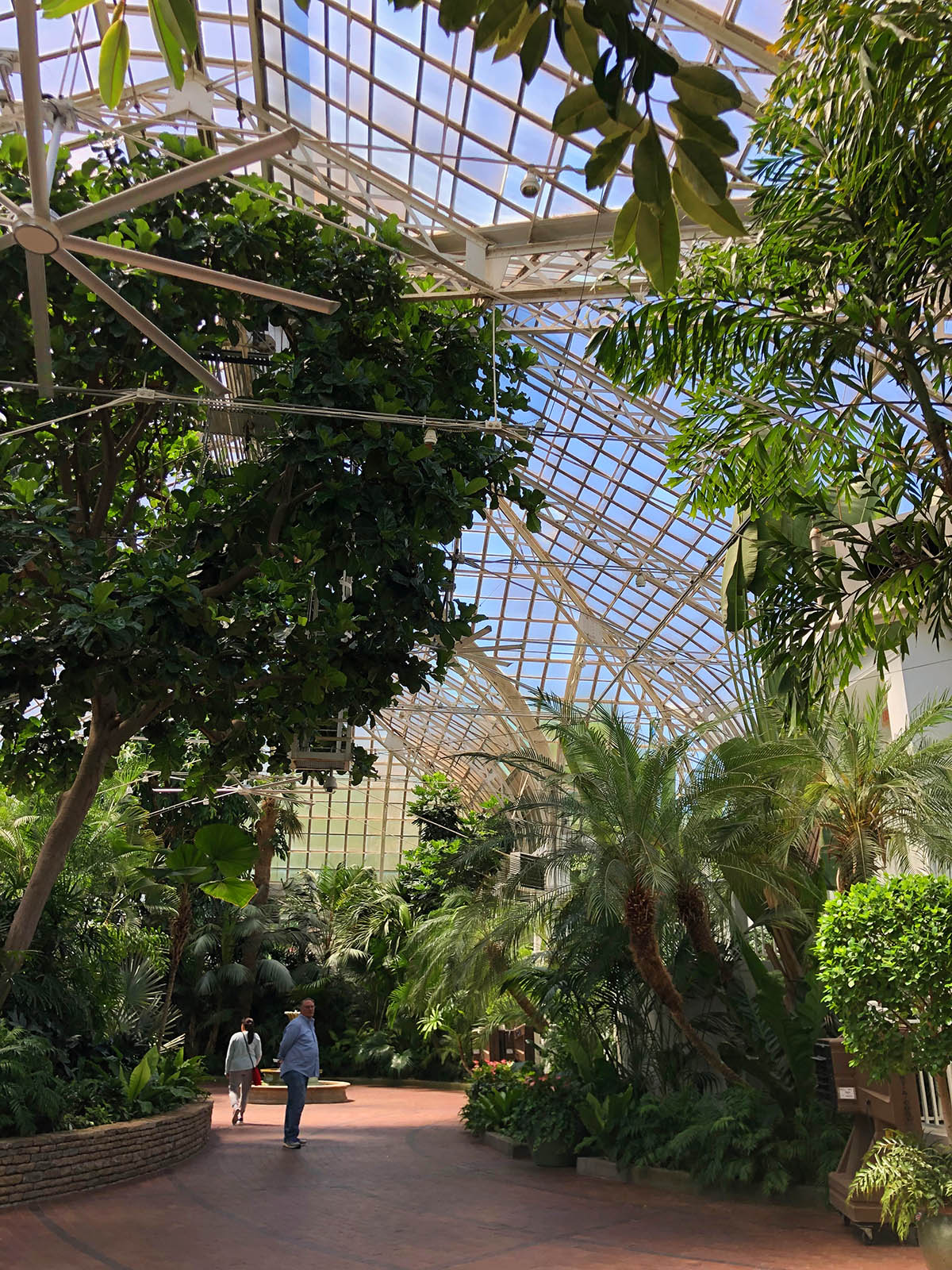 There's a palm house (pictured above), a bonsai collection, a James Turrell architectural light installation and more. The heartiest among you can walk over there to gawk at the stunning array of architecture along Broad Street, but most will want to drive or rideshare.
If you stroll the park you'll also find a 200-year-old barn with hand-hewn timber construction.
Don't miss the Kelton House Museum, either, which has connections to Columbus' mercantile history, but also to the Underground Railroad. You can read a story about that here.
Read a story about Columbus' historic and culturally important Lincoln Theater here.
Sports
Columbus is a big sports town, as evidenced by the array of venues in the Arena District hosting major and minor league pro sports teams of all kinds, as well as college athletics. Although it doesn't have an MLB team, the city has a long pro baseball tradition and the Columbus Clippers have been a AAA stalwart since 1977.

The team – affiliated with the home-state Cleveland Indians – plays at Huntington Park in the Arena District, which has great sightlines, all the modern amenities you'd expect in a MLB park (albeit on a smaller scale) and a fabulous view of the downtown skyline draped behind the outfield wall.
Here you can see future stars, current MLB players on the road back to the bigs and others playing high-level ball, in a collegial atmosphere that's much cheaper than a night out at ballpark in the major, which is a big draw for families. And you get to be closer to the action, too, to hear the crack of the bat and the swop of each pitch hitting the catcher's mitt.
Like many spring training parks, Huntington has a berm out next to the bleachers and kids congregate there to collect balls tossed by centerfielders from both teams.
Neighborhoods
As I mentioned earlier, Columbus is ringed with neighborhoods full of 19th and early 20th century brick homes in all shapes and sizes – mansions, detacheds, rowhouses, side-by-sides – and in a variety of architectural styles.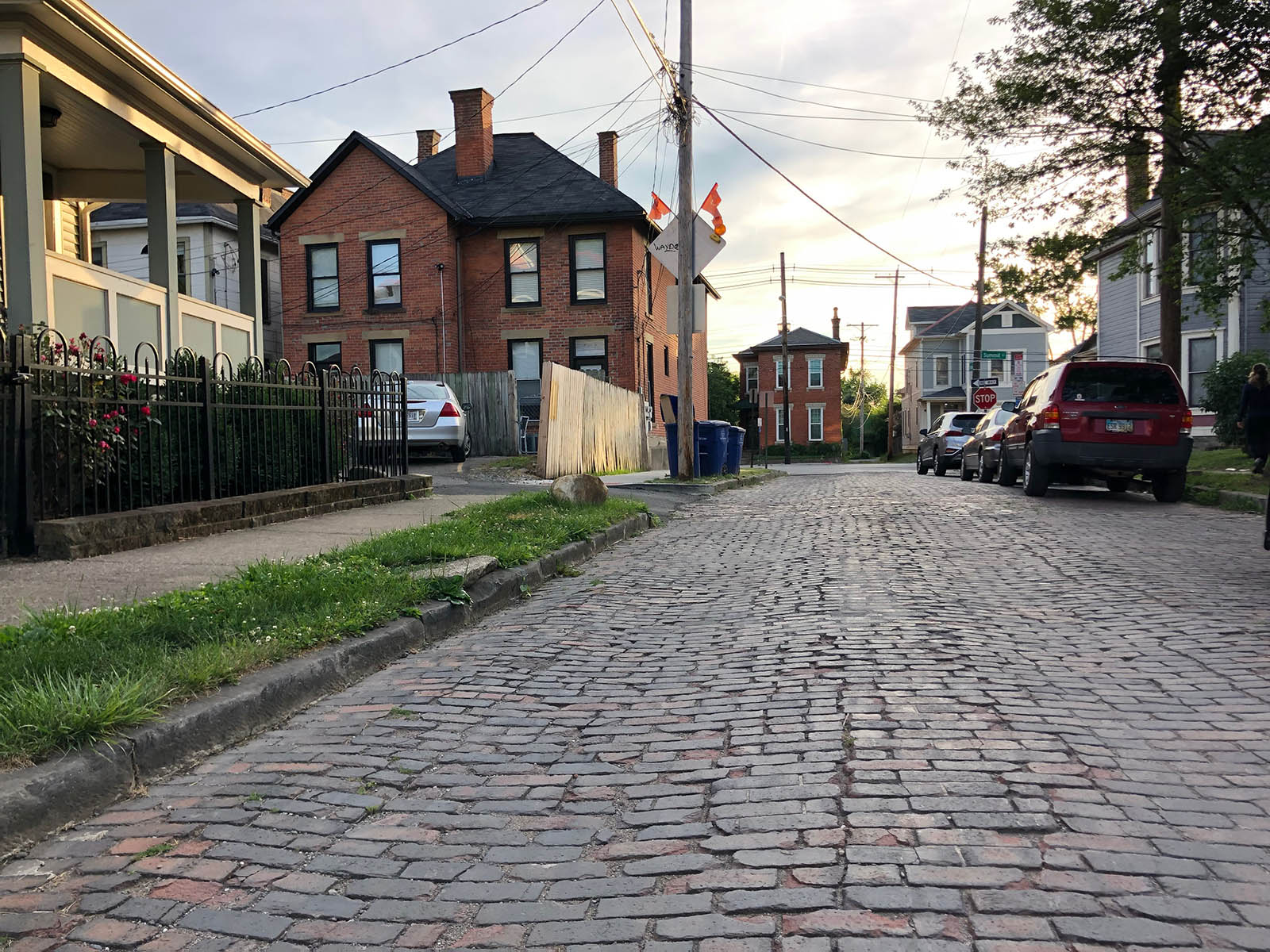 Italian Village, just east of Short North, with its bars, restaurants, bakeries and shops, has narrow brick streets lined with charming homes influenced by Italianate designs, hence the name.
Just west of Short North is Victorian Village, with larger, more stately homes on wider streets, but will extremely walkable and with the same kind of intimate neighborhood vibe.
Tucked below Broad Street is Olde Town East, with lots of rowhouses and cottages, again all in brick and nestled tightly together often on brick-paved streets.
Perhaps the ultimate, however (though I'd happily live in any of these areas), is German Village and the adjacent and culturally related Brewery District.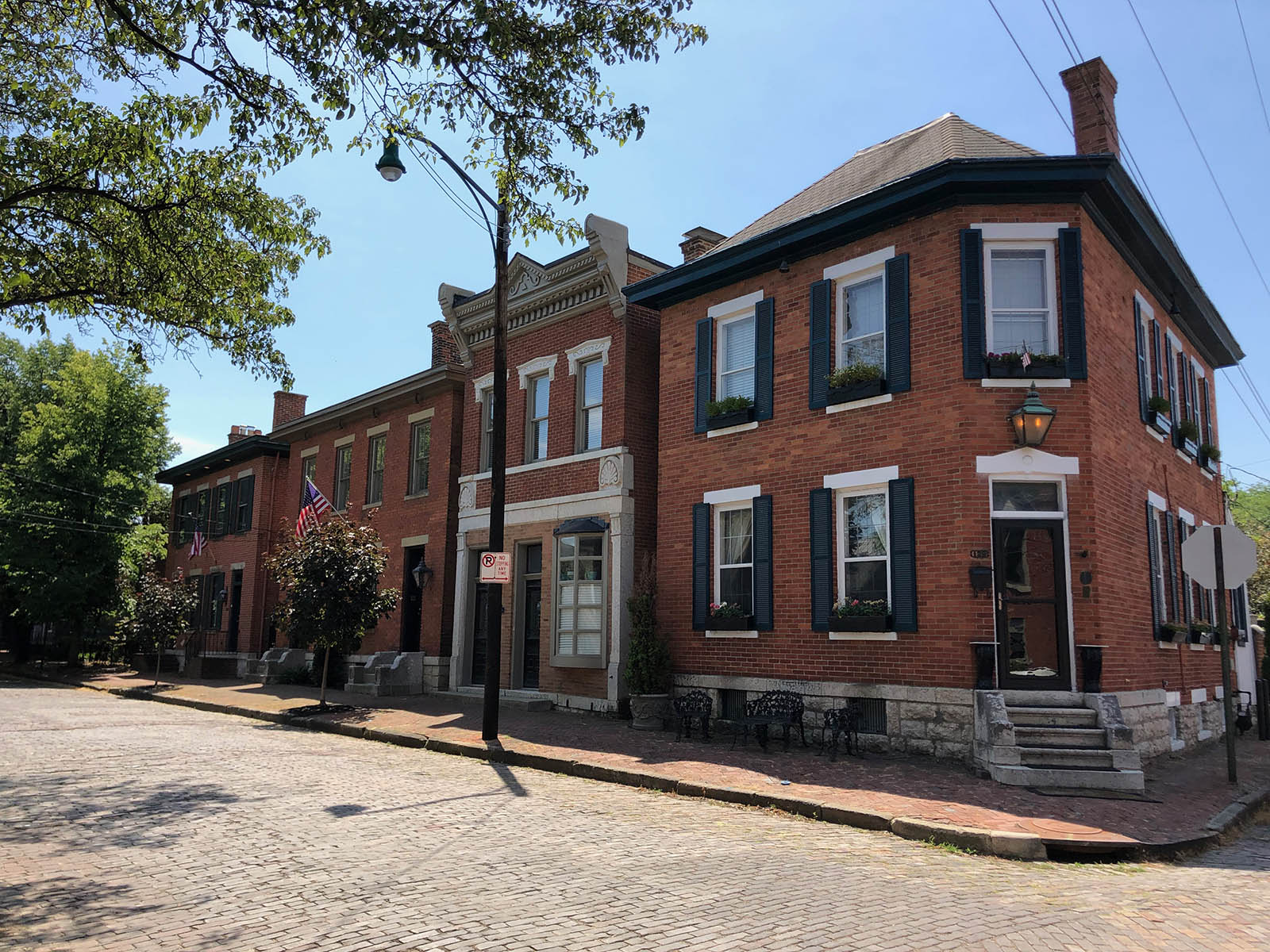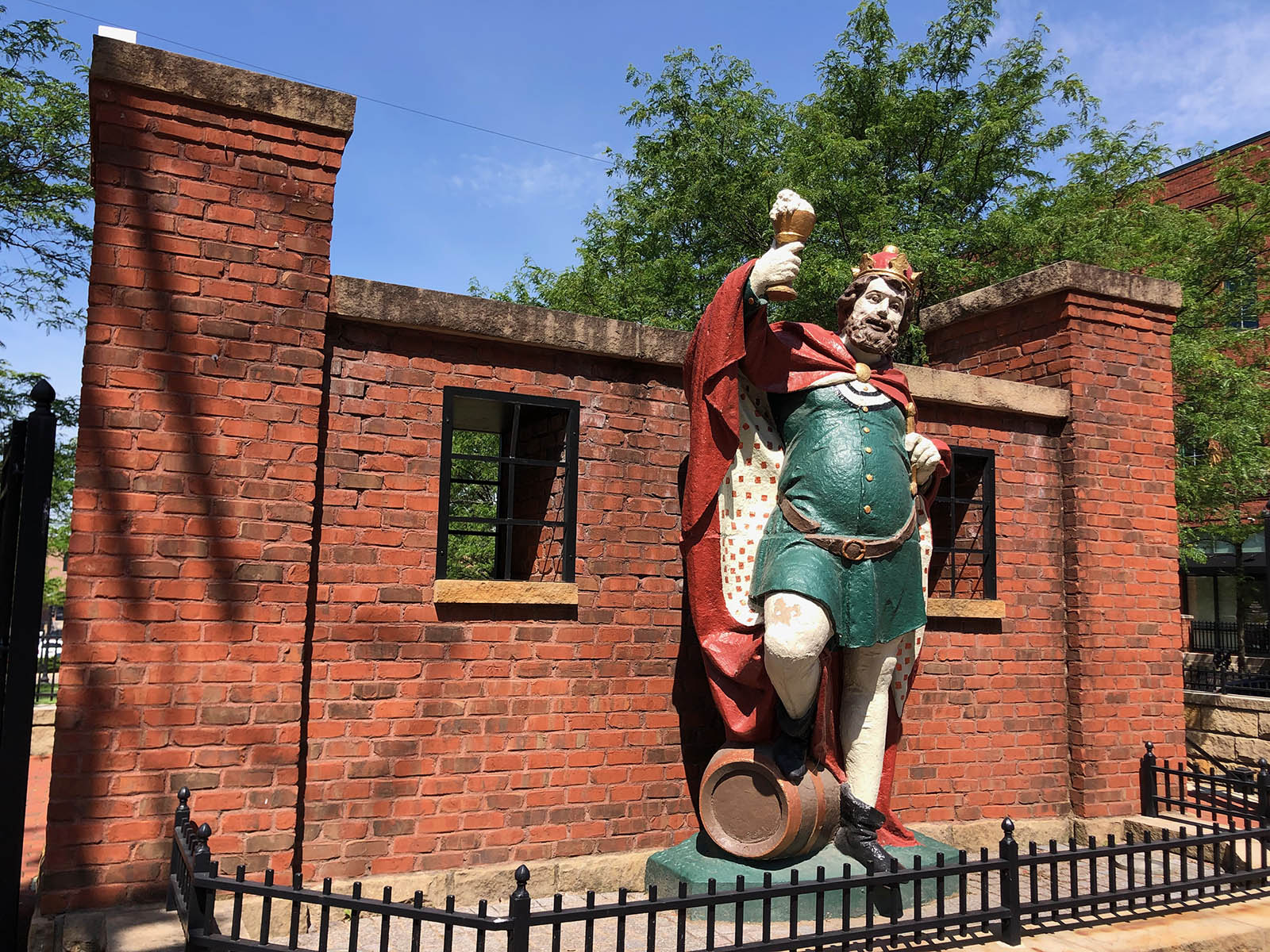 Again, narrow streets that are often barely wider than alleys, with brick pavers, are home to gorgeous vintage masonry homes that sometimes feel more like old East Coast cities (think Boston or Philly) than the Midwest. Great cafes, restaurants and the amazing Book Loft bookshop lure visitors from all over town.
Just west is the Brewery District, where the German immigrants of German Village opened their breweries in the 19th century. A number of fine brewhouses, malthouses and other brewery structures survive and have been converted into arts venues, nightlife spots, apartments and more.
Breweries & Distilleries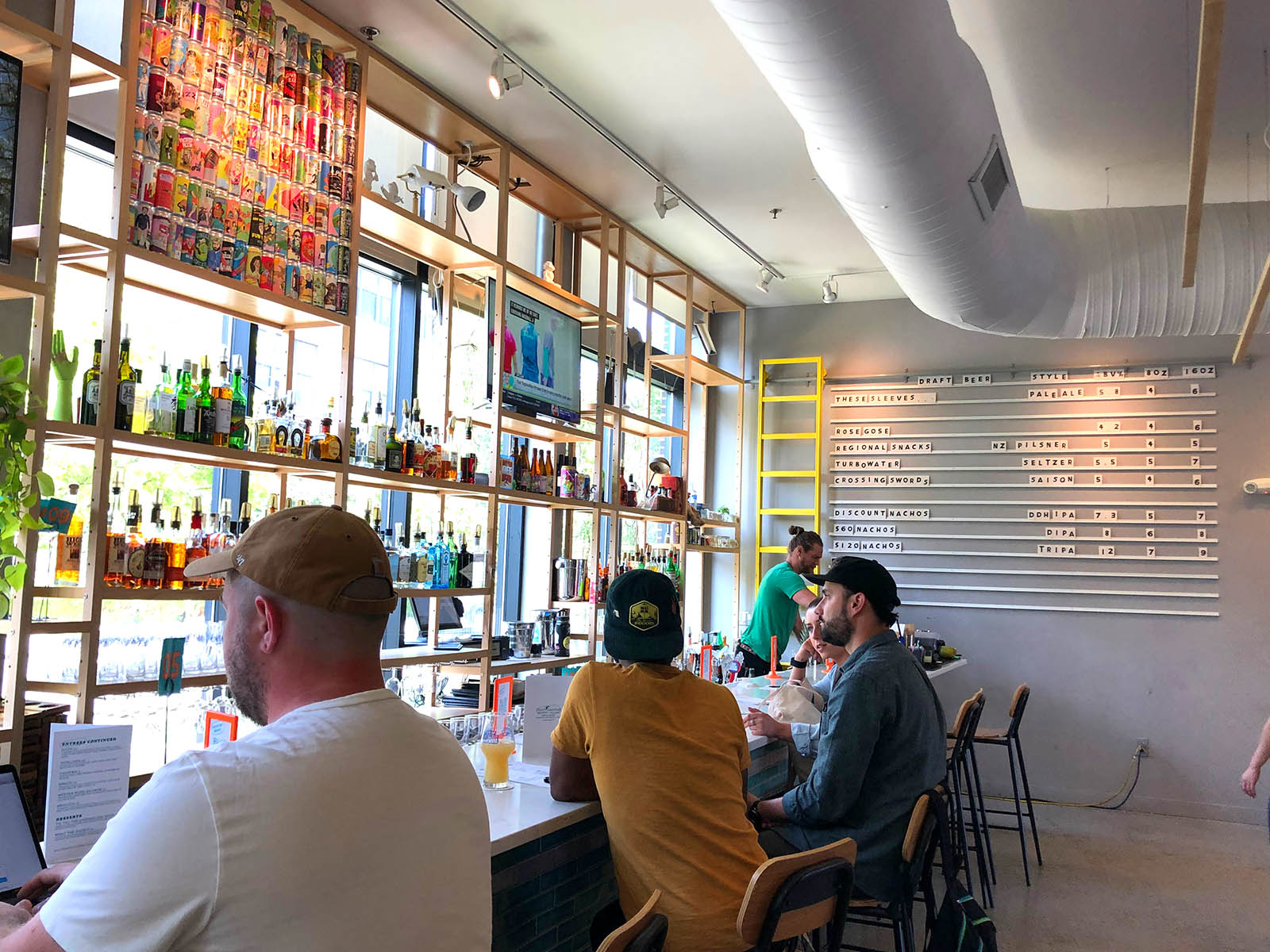 There is a thriving craft brewing scene in Columbus, with great brews in all styles at places like Land Grant Brewing and Brew Dog out in Franklinton, Seventh Son, Zaftig and Hoof Hearted in Italian Village, Saucy Brew Works in Victorian Village, Brewdog and North High in Short North, Barley's, Wolf's Ridge, Jackie O's and Holy Trinity Downtown ... to name but a few.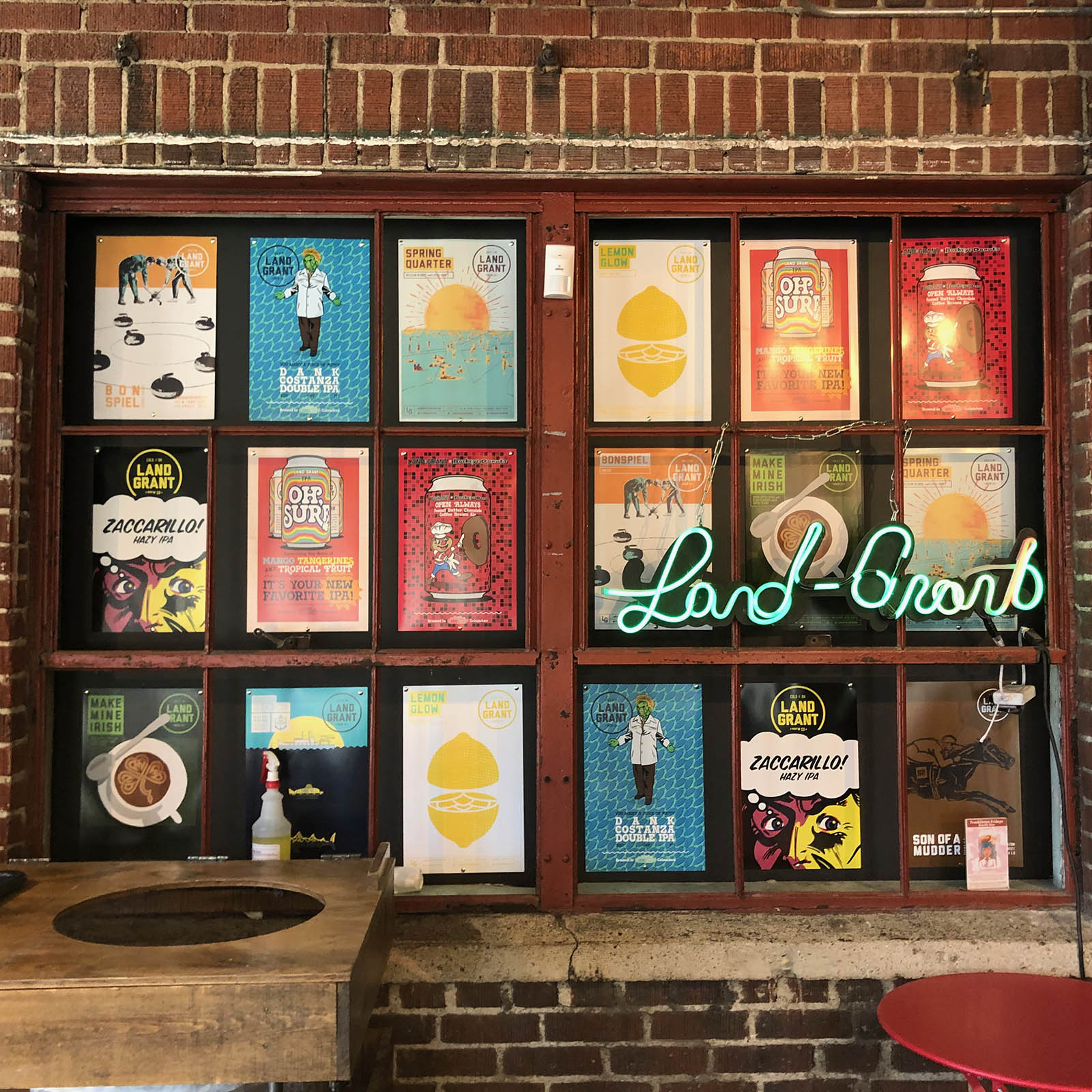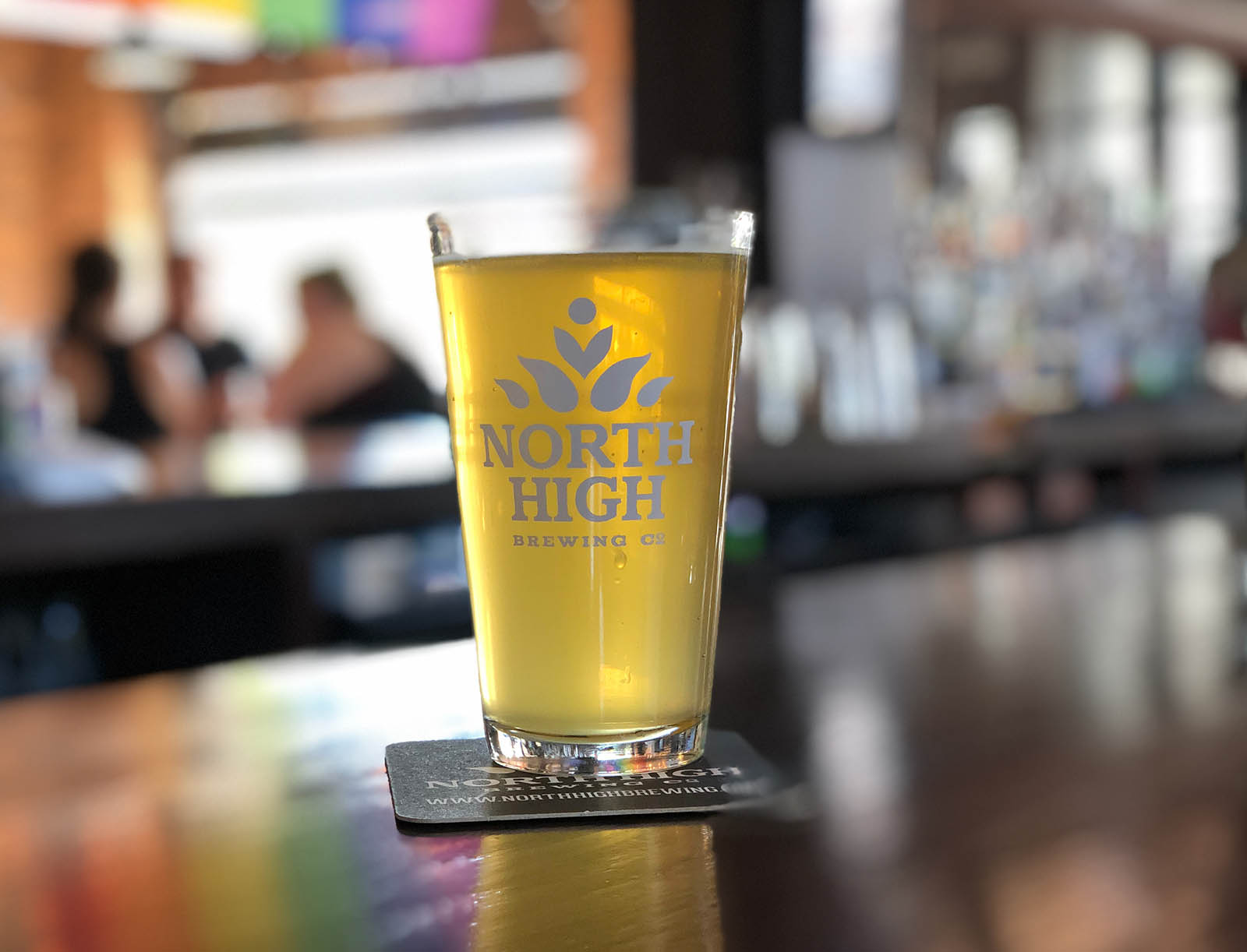 One of the best revelations for me was stumbling upon Elevator Brewery & Draught Haus. My last time in Columbus, I'd visited the other Elevator Brewery, which is now home to Jackie O's, but this one – the original location – is incredible.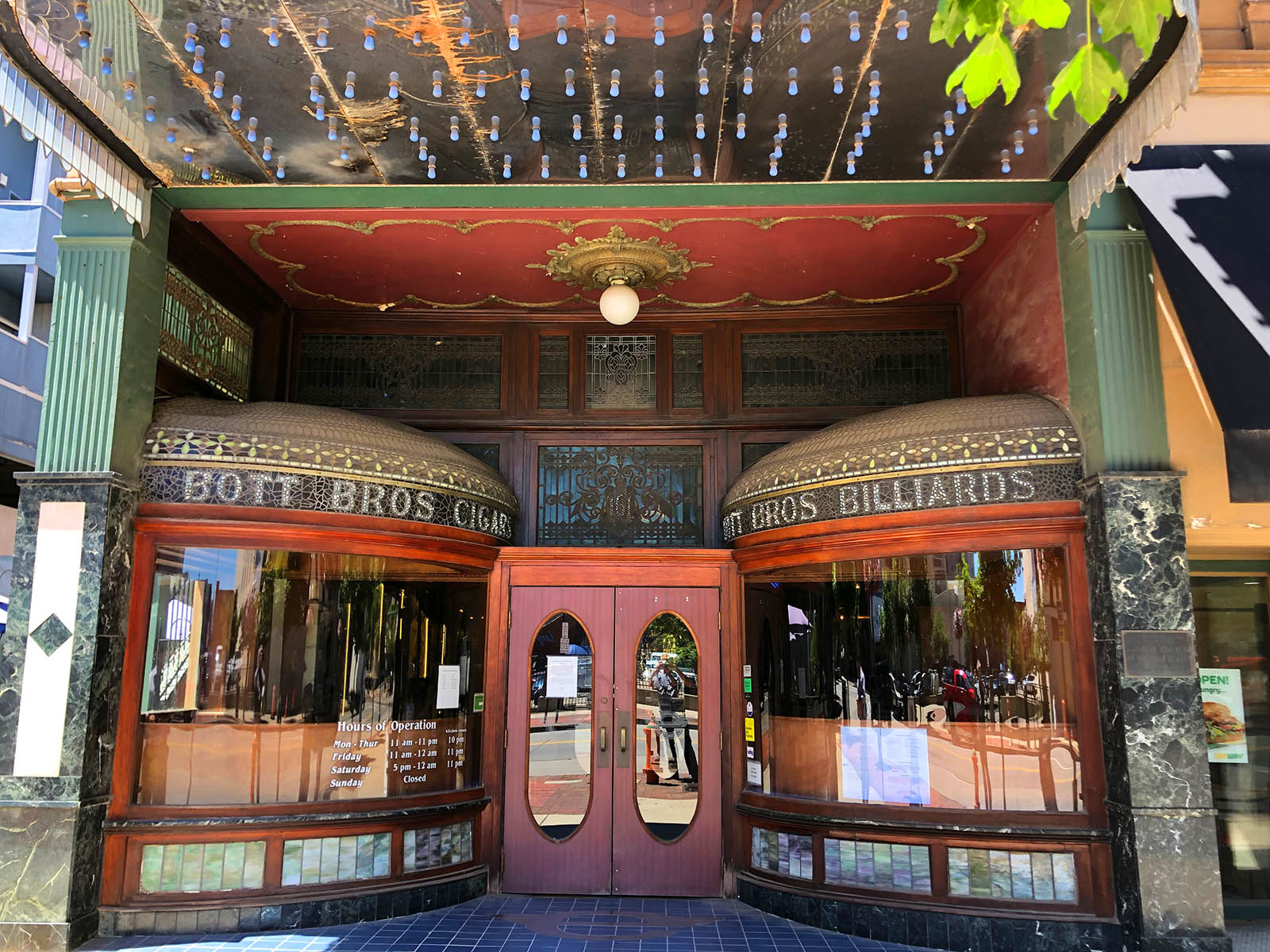 It occupies the 1897 Bott's Brothers tavern and billiards hall that is incredibly beautiful, with gorgeous mosaic tile floors, stained glass around the entrance, pressed tin ceiling, more stained glass inside, a long bar and a walnut back bar that according to the website, "won the coveted blue ribbon for craftsmanship at the 1893 World Columbian Exposition in Chicago." It's easy to see why. I had a good dunkel here when I first got into town and didn't really want to leave.
Te distilling scene is growing here, too, and last time I visited the much-respected Watershed, which in addition to whiskey and gin (the four-peel gin is a citrus bomb!), is unusual for producing Italian-style nocino from walnuts. The food is top-notch and Watershed is as beloved for its restaurant as for its spirits.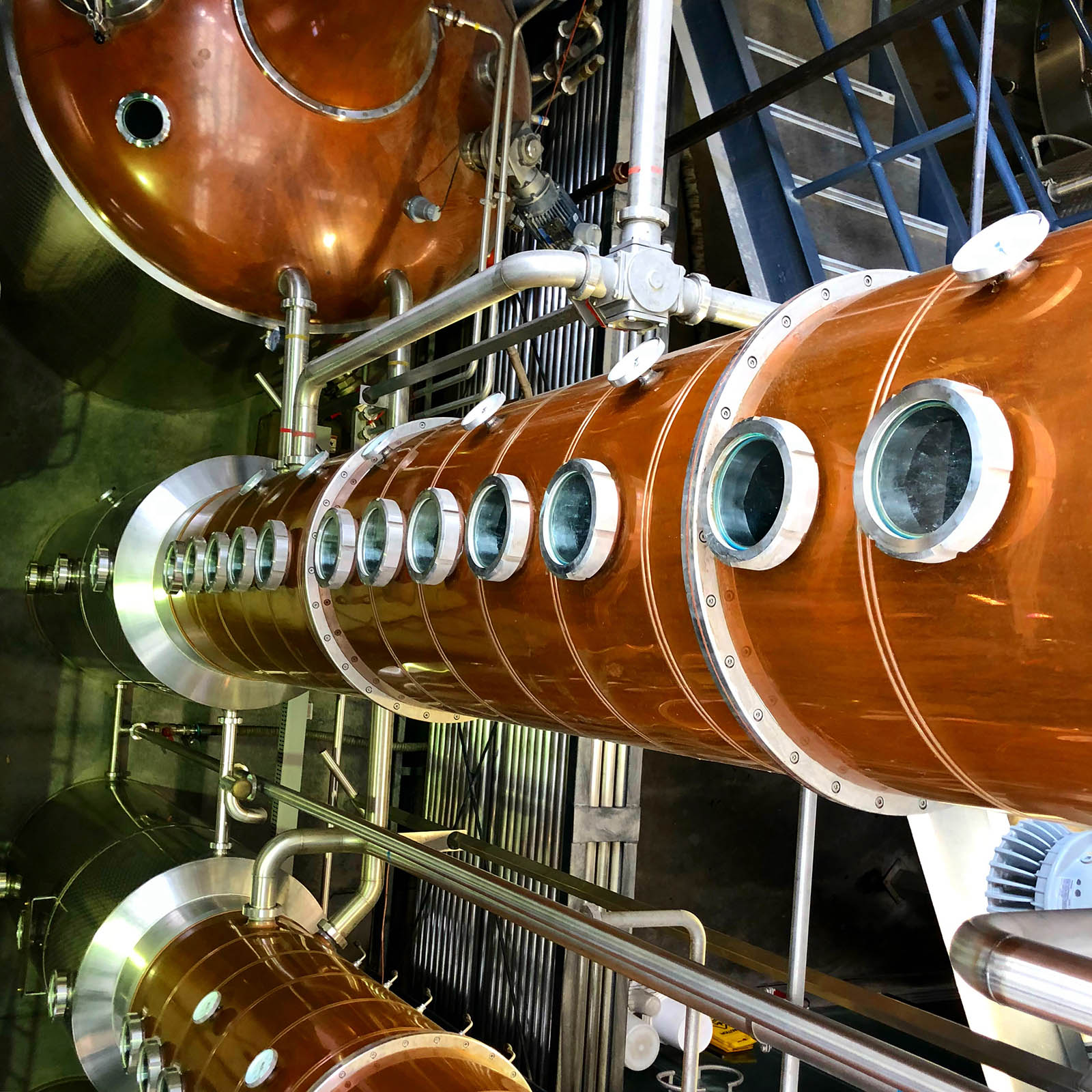 The same can be said for Middle West Spirits, which is preparing to reopen its Service Bar restaurant after a long pandemic shutdown, which is great news for Columbus diners. This ever-growing distillery, which makes a great range of whiskeys, as well as perhaps the sweetest vodka you'll find, now has the capacity to produce about a million proof gallons of spirits a year and can't seem to build warehouses quickly enough for all the barrels its filling. Be sure to do the tour, which is great.
High Bank Distillery, in Grandview Heights, to the west of Victorian Village, like the others, kills on both the distilling and the restaurant side.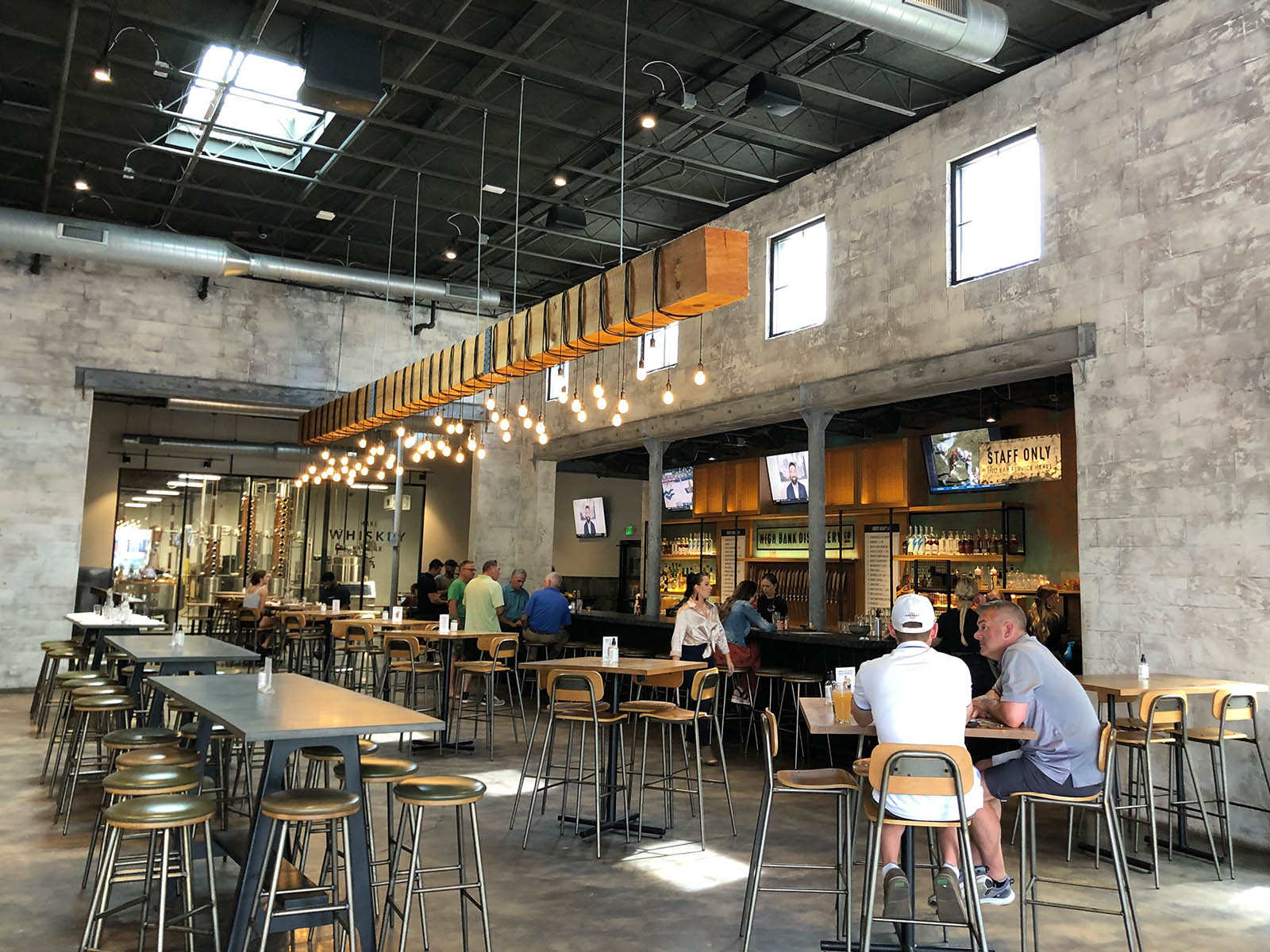 Its whiskey program is respected and growing and a visit to the lab with co-owner and head distiller Adam Hines finds a rich array of samples from aging barrels that will someday land in the market. In the meantime, its Whiskey War Barrel Proof, aged at least four years as of Batch 12, was voted best American blended whiskey at the World Spirits Competition in San Francisco for its perfect balance of sweetness and spice.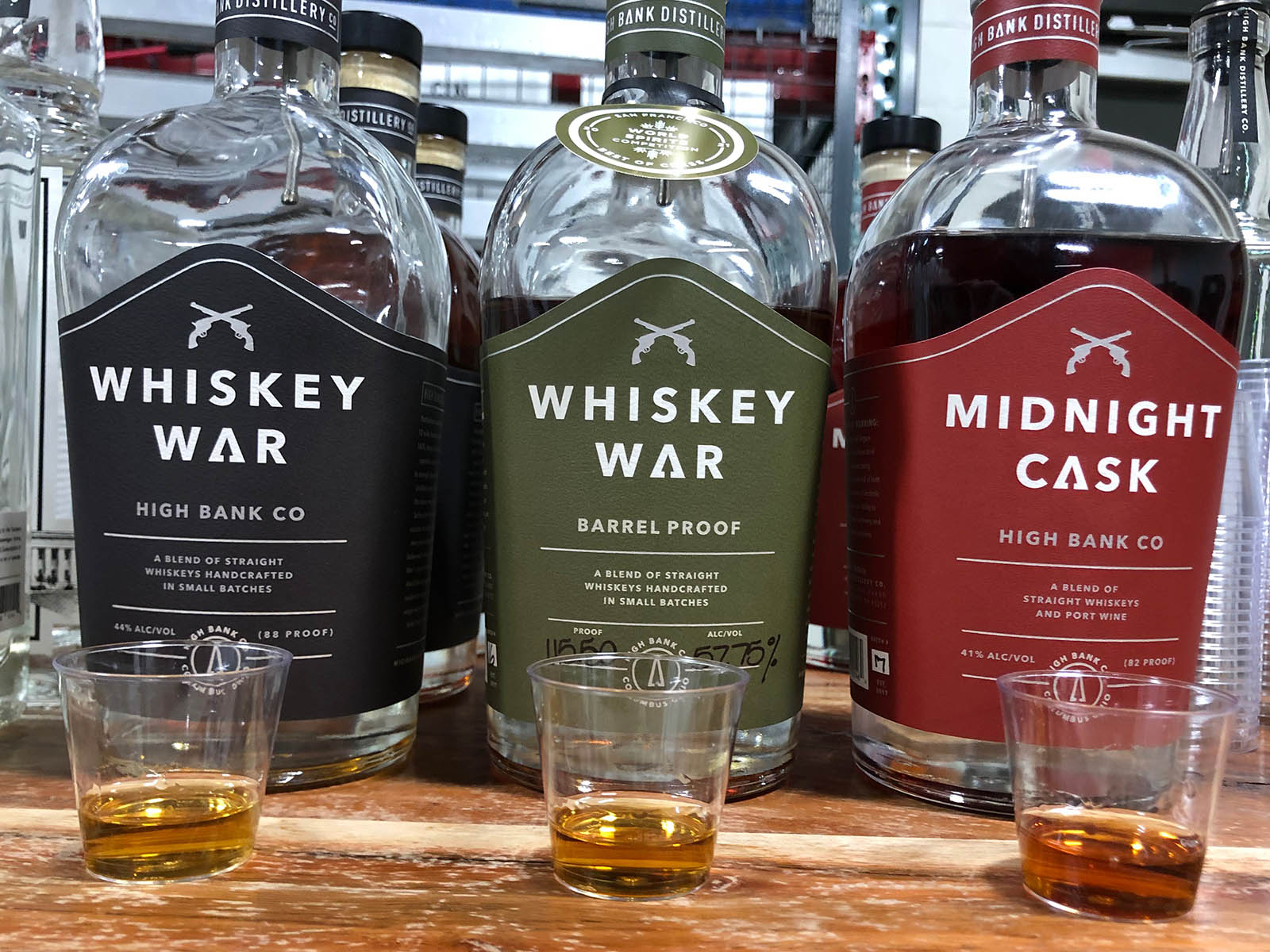 On the other side of the glass wall is the bar, where inventive cocktails are the order of the day and a menu with delectable barbecued pork belly, chili powder-laced deviled eggs and crispy brussels sprouts are just a few of the gems on the menu.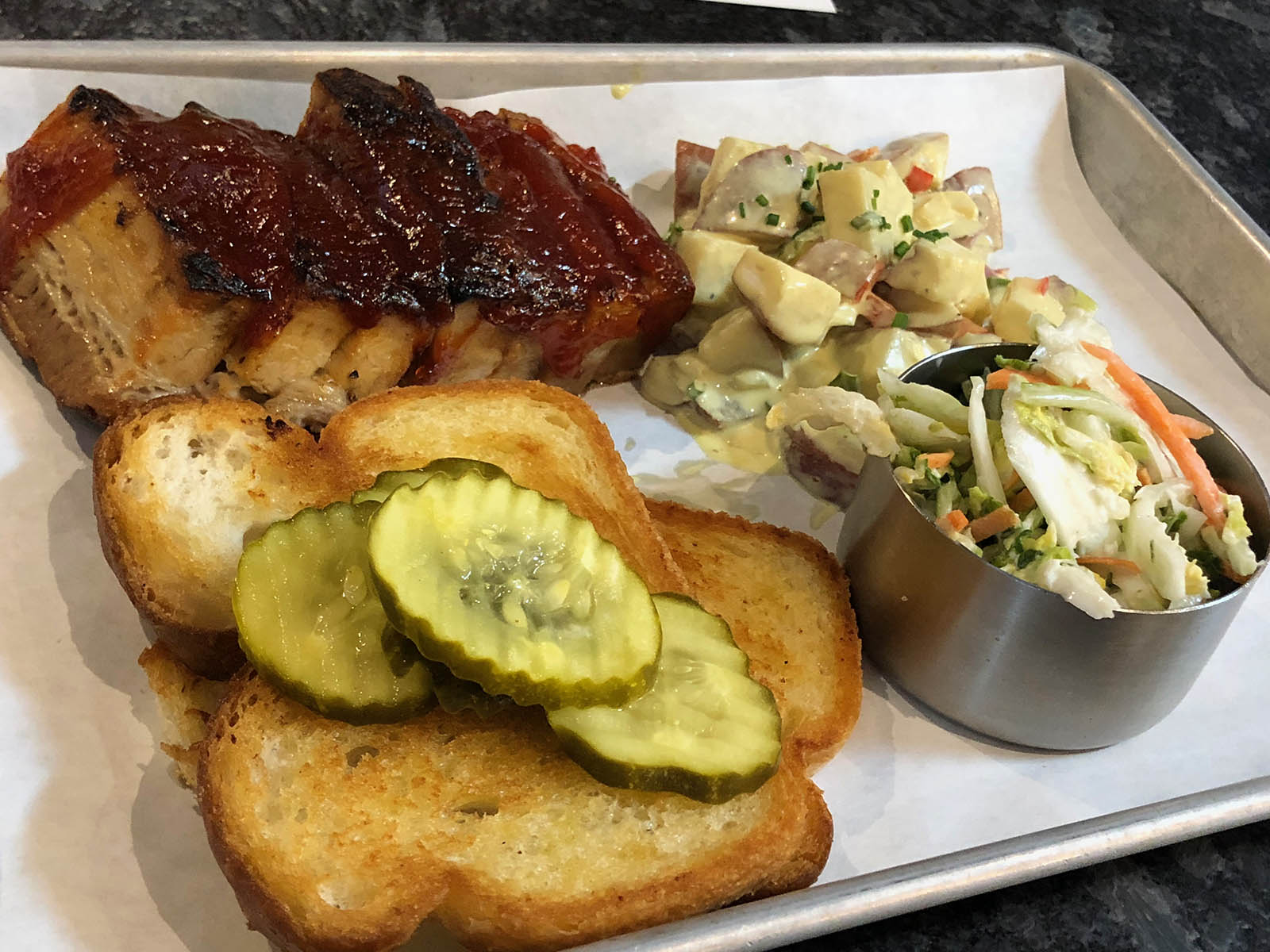 Other distillers on my list to visit next time are the groundbreaking and experimental 451 Spirits (which, yes, actually puts slices of pizza into the mash for its pizza whiskey), the more recently opened Echo Spirits and Noble Cut.
Dining
As I mentioned, dining at High Bank, Middle West and Watershed are great options, in three different neighborhoods, but you should also check out Lumin, atop the AC Hotel Downtown, for its shareables, cocktails and the view.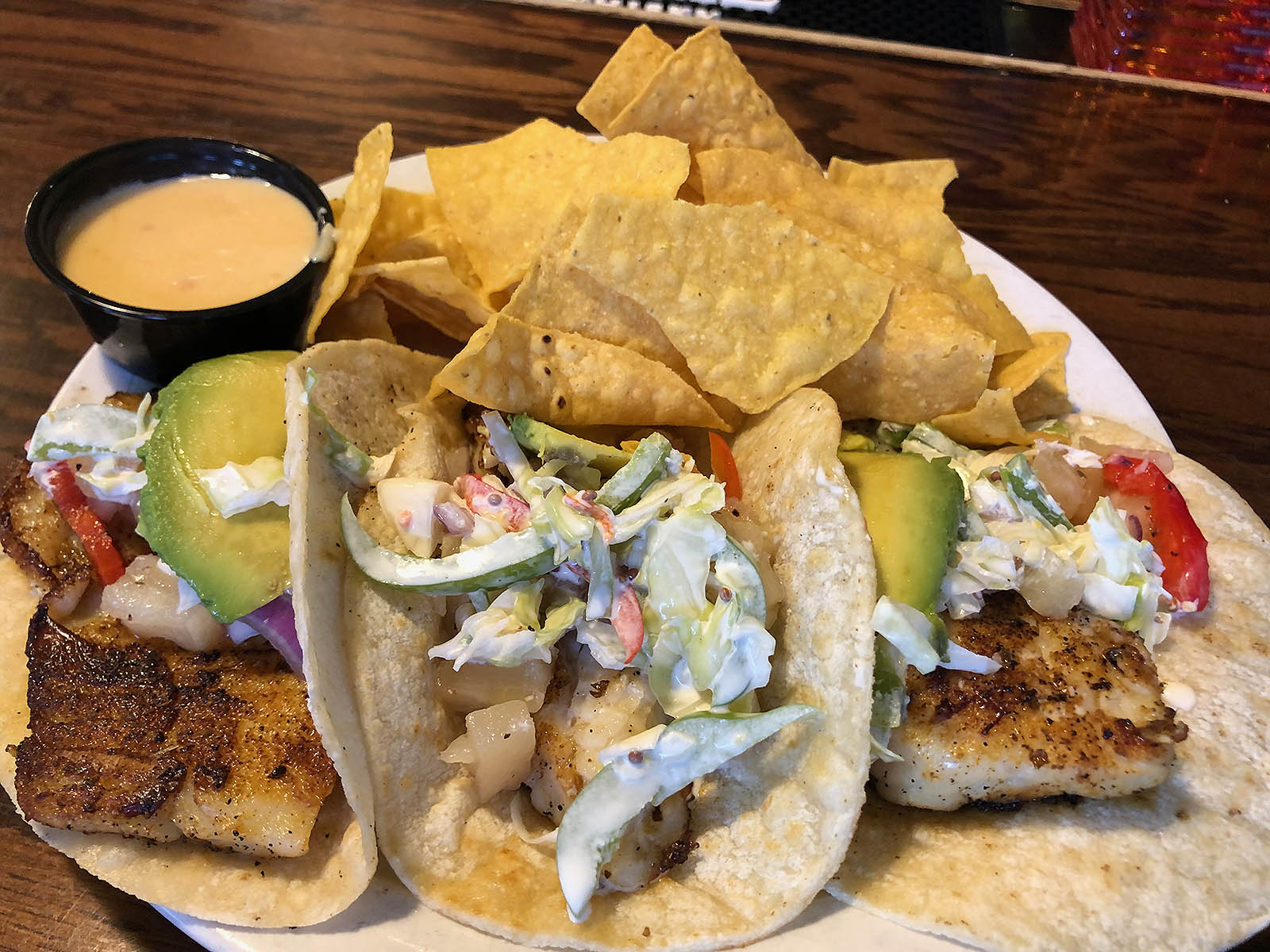 While you're roaming on the east side, the Olde Town Tavern, in a vintage drug store tucked into Olde Town East neighborhood, has great bar food (think nachos, burgers, sandwiches and pizza) but also veggie delights like beet sliders, a range of grilled cheese options and some rockin' fish tacos, too.
Looking for options, consider two area food halls.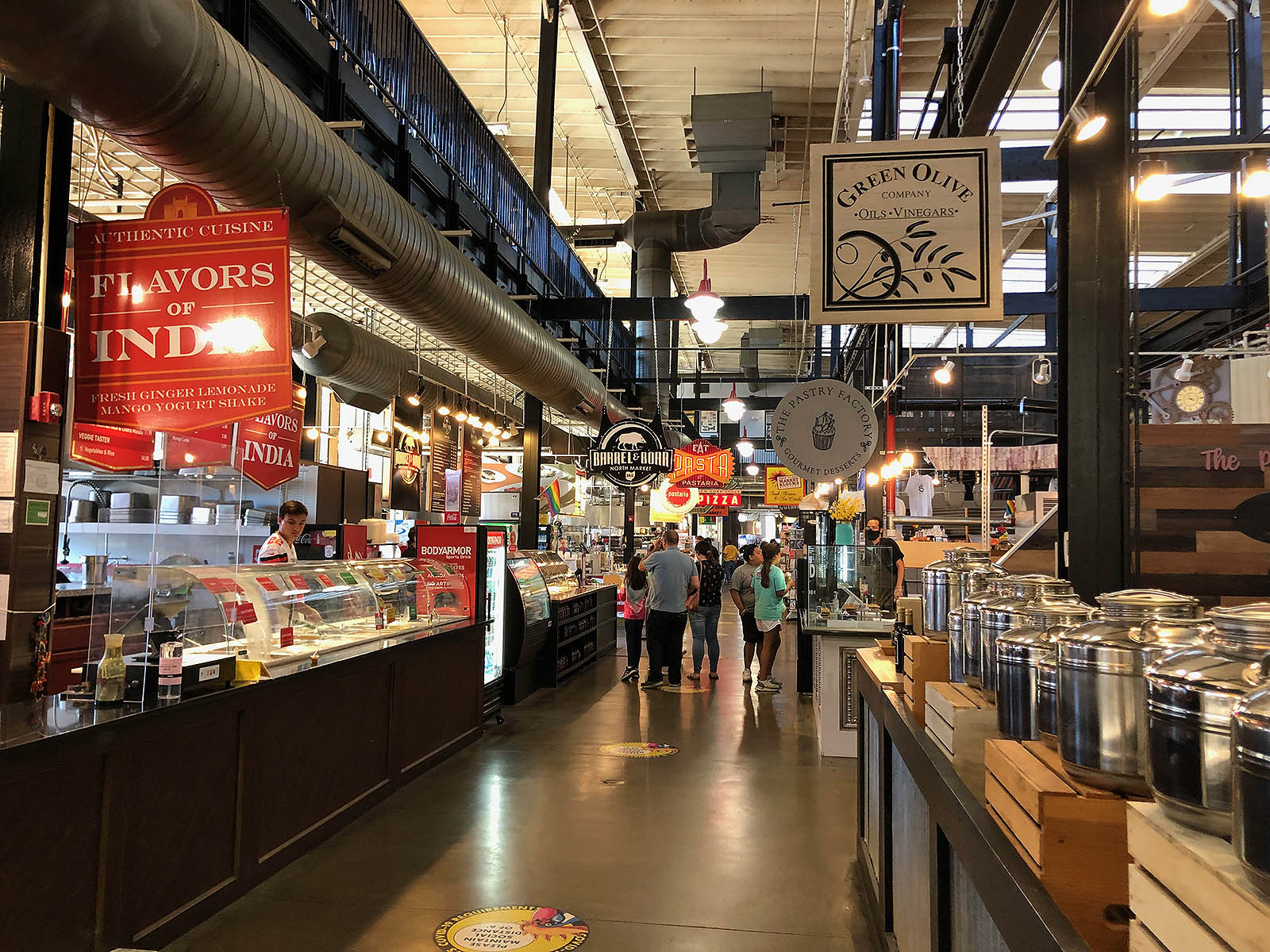 North Market, right across the street from the AC Hotel, is nearly 150 years old and brimming with more than 30 vendors hawking everything from nuts to ice cream to bagels to coffee to seafood to teas and juices to ramen to pasta to packaged beer and more.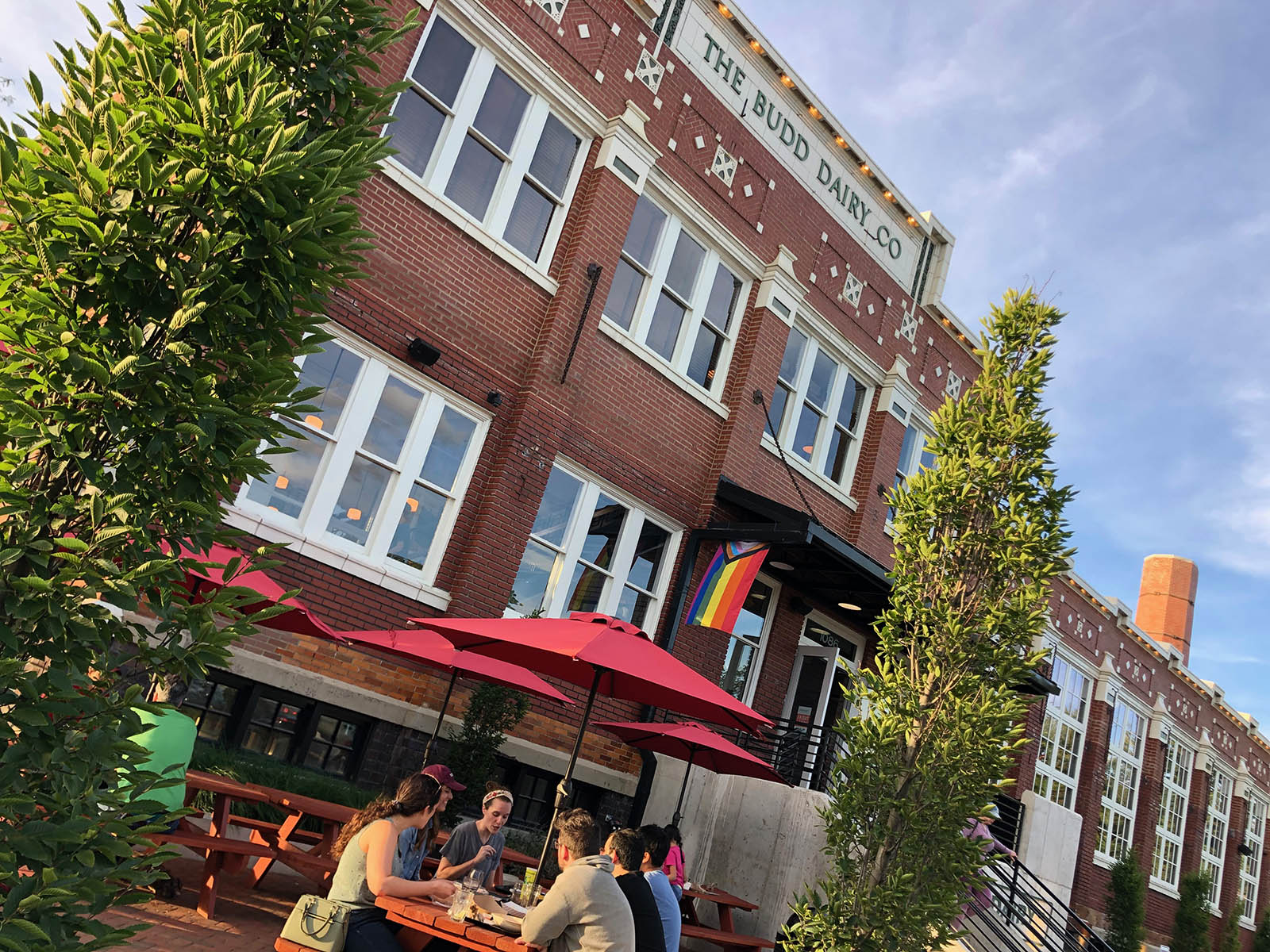 The newer Budd Dairy is a project of restauranteur Cameron Mitchell located inside a 1916 former dairy building. The chef-driven incubator-style, three-level food hall has indoor and outdoor seating (as does North Market), a rooftop deck, a trio of bars and a lounge, and a communal dining hall surrounded by vendors that serve ice cream, cheese cake, Filipino street food, Maine lobster, Southern food, coffee, pizza, fried chicken, tacos, poke and more.
Born in Brooklyn, N.Y., where he lived until he was 17, Bobby received his BA-Mass Communications from UWM in 1989 and has lived in Walker's Point, Bay View, Enderis Park, South Milwaukee and on the East Side.
He has published three non-fiction books in Italy – including one about an event in Milwaukee history, which was published in the U.S. in autumn 2010. Four more books, all about Milwaukee, have been published by The History Press.
With his most recent band, The Yell Leaders, Bobby released four LPs and had a songs featured in episodes of TV's "Party of Five" and "Dawson's Creek," and films in Japan, South America and the U.S. The Yell Leaders were named the best unsigned band in their region by VH-1 as part of its Rock Across America 1998 Tour. Most recently, the band contributed tracks to a UK vinyl/CD tribute to the Redskins and collaborated on a track with Italian novelist Enrico Remmert.
He's produced three installments of the "OMCD" series of local music compilations for OnMilwaukee.com and in 2007 produced a CD of Italian music and poetry.
In 2005, he was awarded the City of Asti's (Italy) Journalism Prize for his work focusing on that area. He has also won awards from the Milwaukee Press Club.
He can be heard weekly on 88Nine Radio Milwaukee talking about his "Urban Spelunking" series of stories.