If Green Bay Packers is your first thought when someone says "Green Bay", you're not alone. Nor is that a misguided thought. After all, ever since Earl "Curly" Lambeau and George Whitney Calhoun founded the Packer organization in 1919, the team has been an integral part of the city.
Home to the only nonprofit professional major league team in the U.S., Green Bay also boasts a community-owned football team and a long history of sold-out games (every one since 1960). And you need only to drive past Lambeau Field and glance at the residences (some painted green and gold, others sporting two story game viewing decks) to see the extent of the community's investment in their hometown heroes.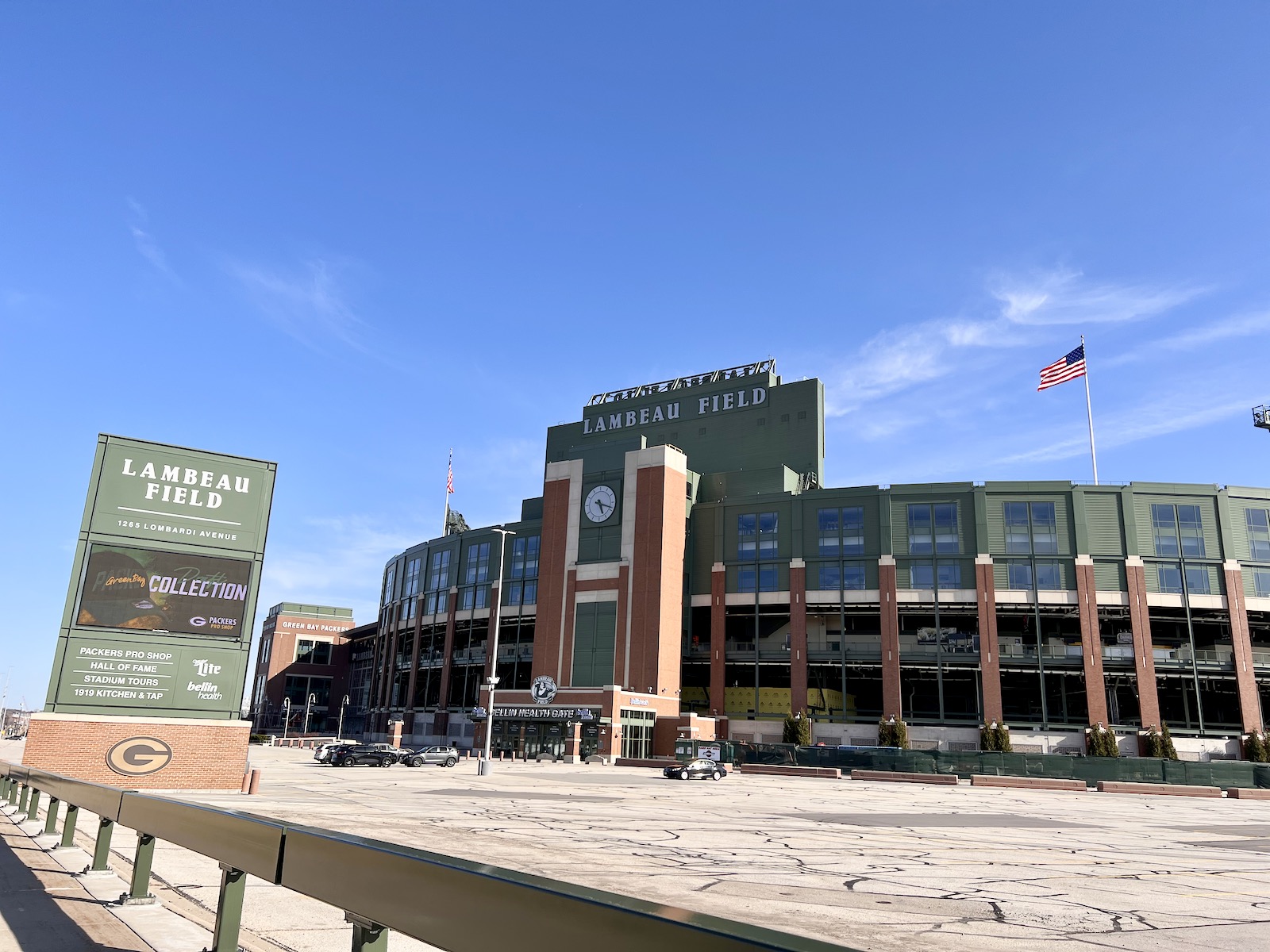 These days, the economic commitment to the home team is even greater with the addition of Titletown, a development that features a large urban park with an elaborate children's playground, a brewery, a luxury hotel and one of the highest artificial sledding hills in the Midwest.
Visitors can immerse themselves in all of that. A tour of Lambeau Field, while not as flashy as some stadiums, is fascinating. And a jaunt through the Packers Hall of Fame is filled with memorabilia that tells the stories of a hundred years of history that run the gamut from undeniably weird to unbelievably heroic. If you've got money to burn, the 8500 square foot Packers Pro Shop is a fan's fashion mecca.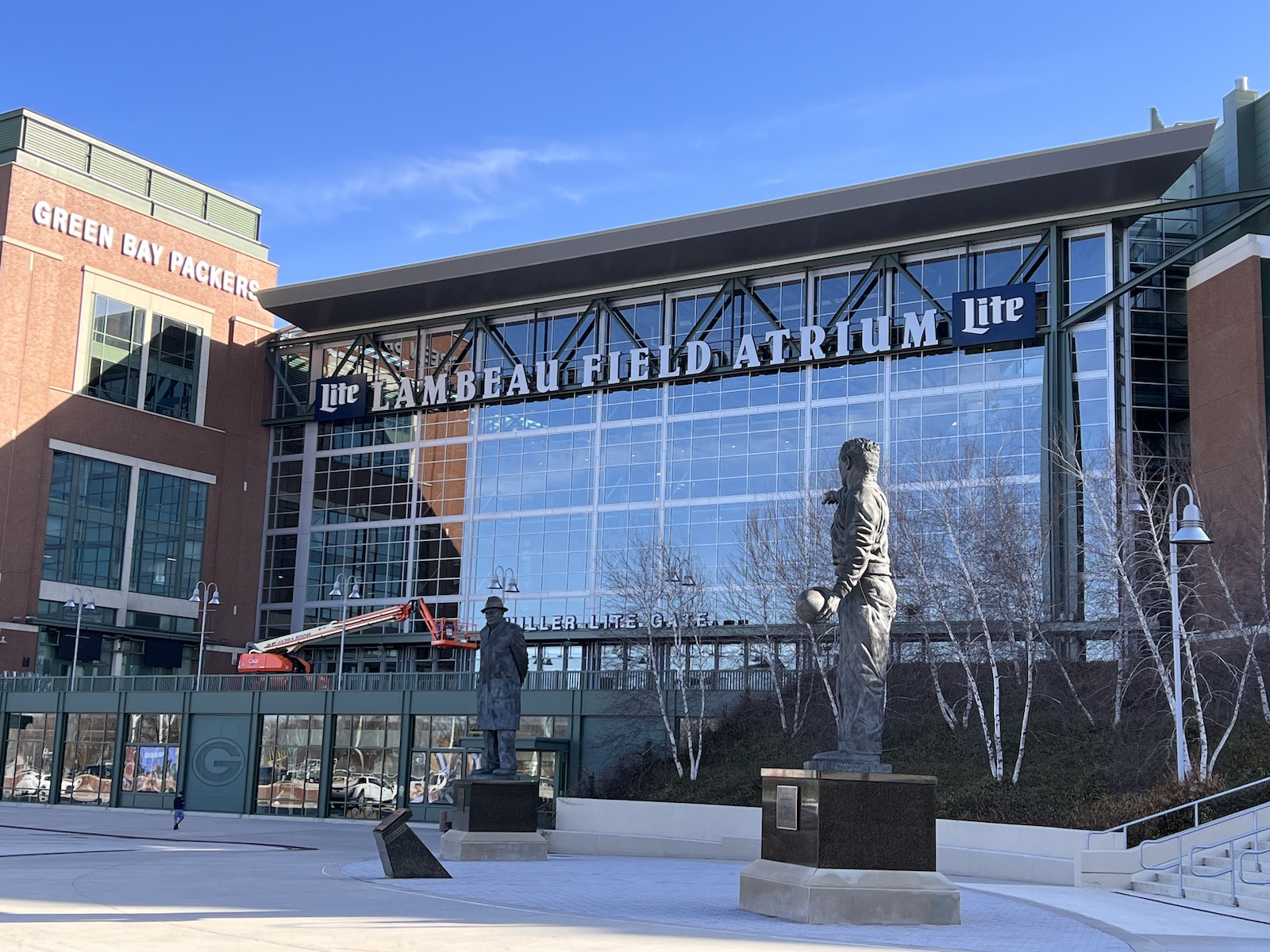 So yes, Green Bay is all about football. But this blue-collar town – with its history of iron smelting, lumber milling, and paper product production – is also a perfectly satisfying spot for a weekend getaway that has as much – or as little – to do with football as you like.
It's also a pretty darned good place to live, according to this recent report from U.S. News & World Report which ranks the city number three in its list of "The 10 Best Places to Live in the U.S. in 2022-2023" and number two in terms of affordability.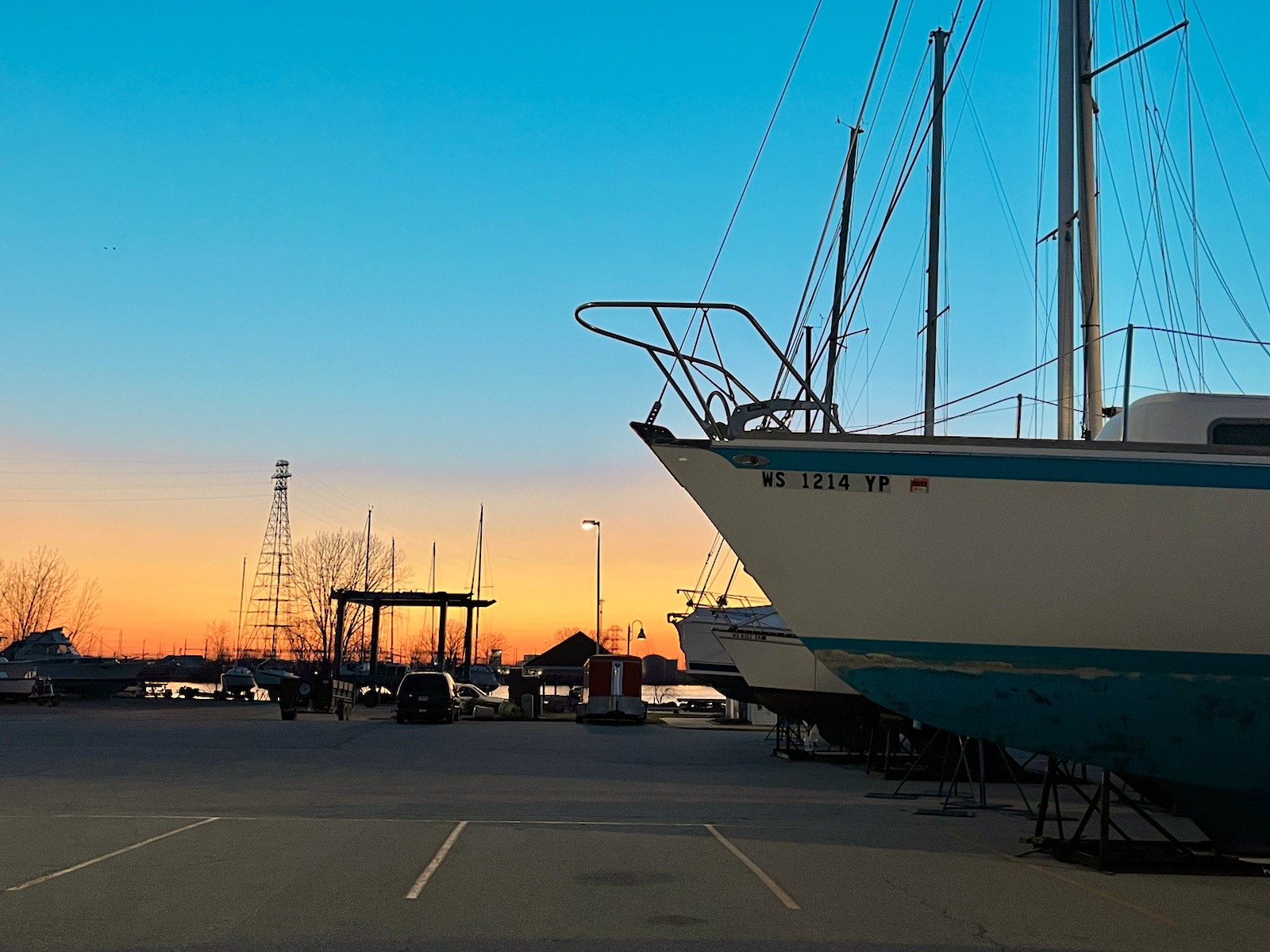 I recently got back from an (unsurprisingly affordable) weekend trip to "La Baye," where I invested in discovering a few of the city's hidden gems, plus great spots to eat, shop and take in loads of public art.
Heading to Green Bay? Here are some suggestions for your next trip.
Where to stay
Lodge Kohler
1950 S. Ridge Rd., Green Bay, (888) 456-4537
lodgekohler.com
We had the pleasure of staying at Lodge Kohler, a property which opened in 2017 and which was conceptualized and designed by Kohler's architecture and interior design team, including Director of Architecture and Interior Design, Tim Andreas, and Lead Interior Designer, Niti Bhatt.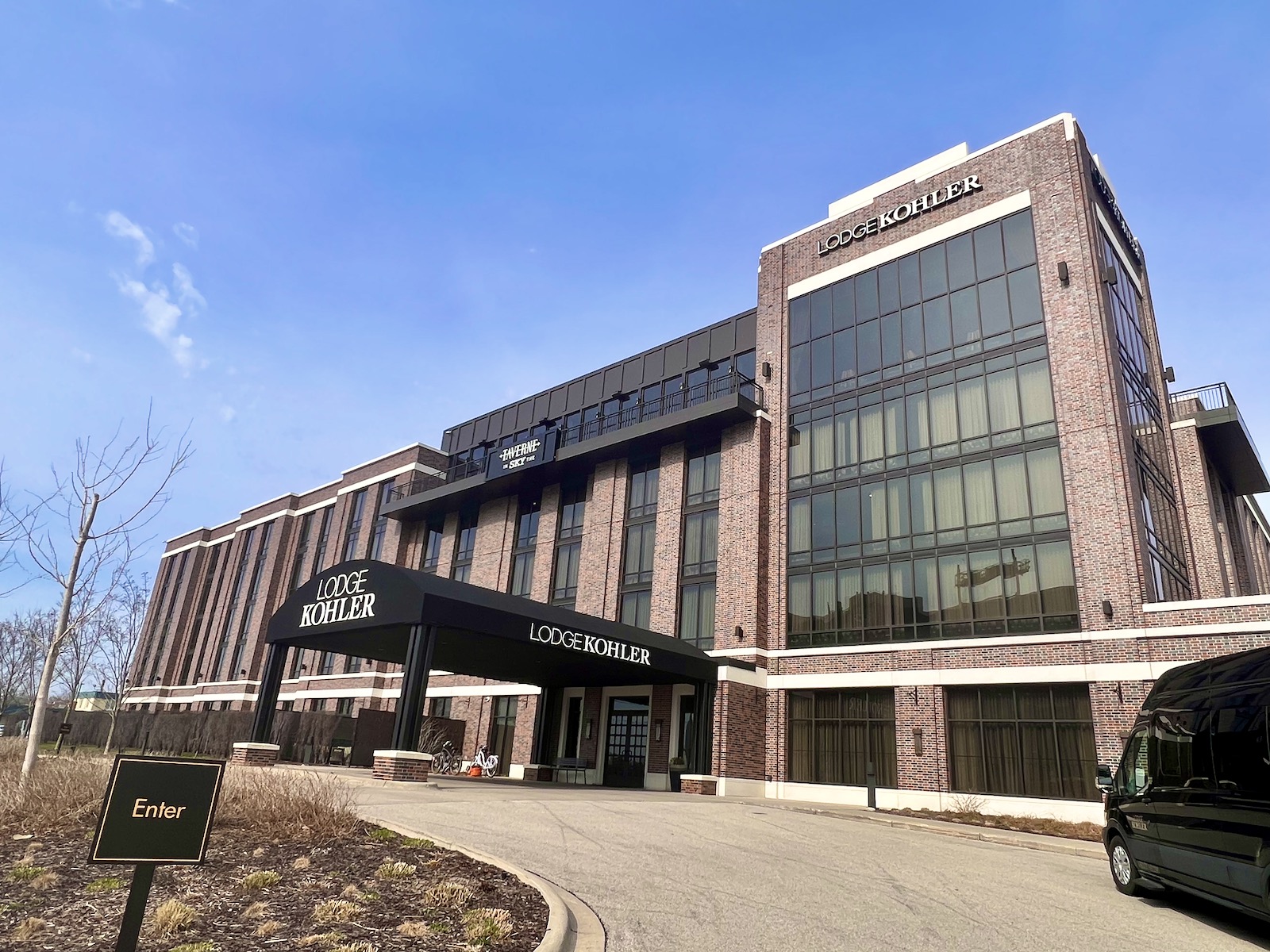 Lodge Kohler is not only the exclusive hotel of the Green Bay Packers Titletown, it offers some of the most comfortable accommodations available in Green Bay. We stayed in a Lambeau King Room, which offered about 300 square feet of space, a plush, comfortable bed and a large bathroom with one of the most amazing customizable multi-head shower systems I've seen, even at a Kohler property.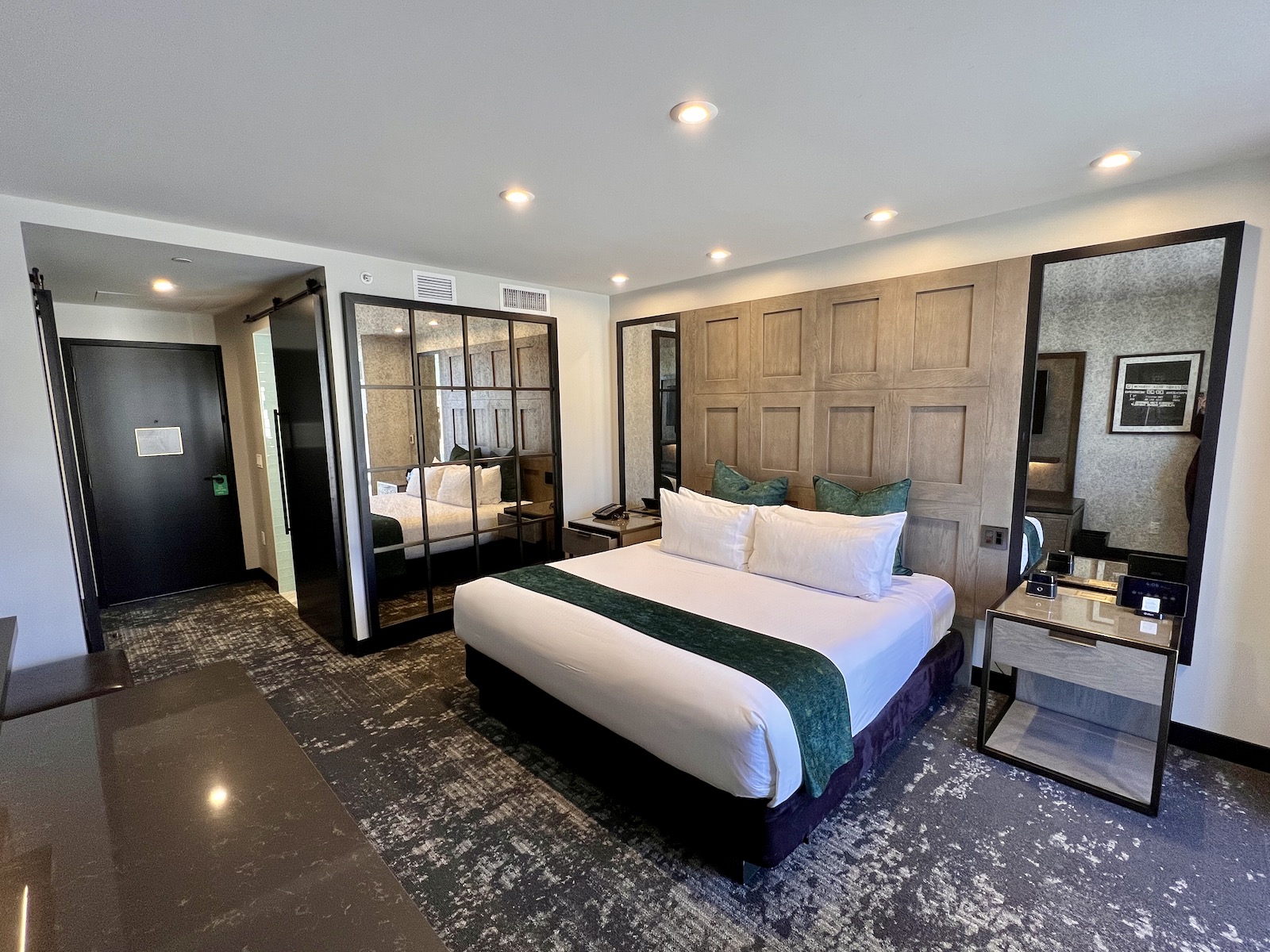 The room also offered modern creature comforts from a multi-functional tablet to plenty of hidden outlets for recharging phones and laptops.
We also had a beautiful view of Lambeau field.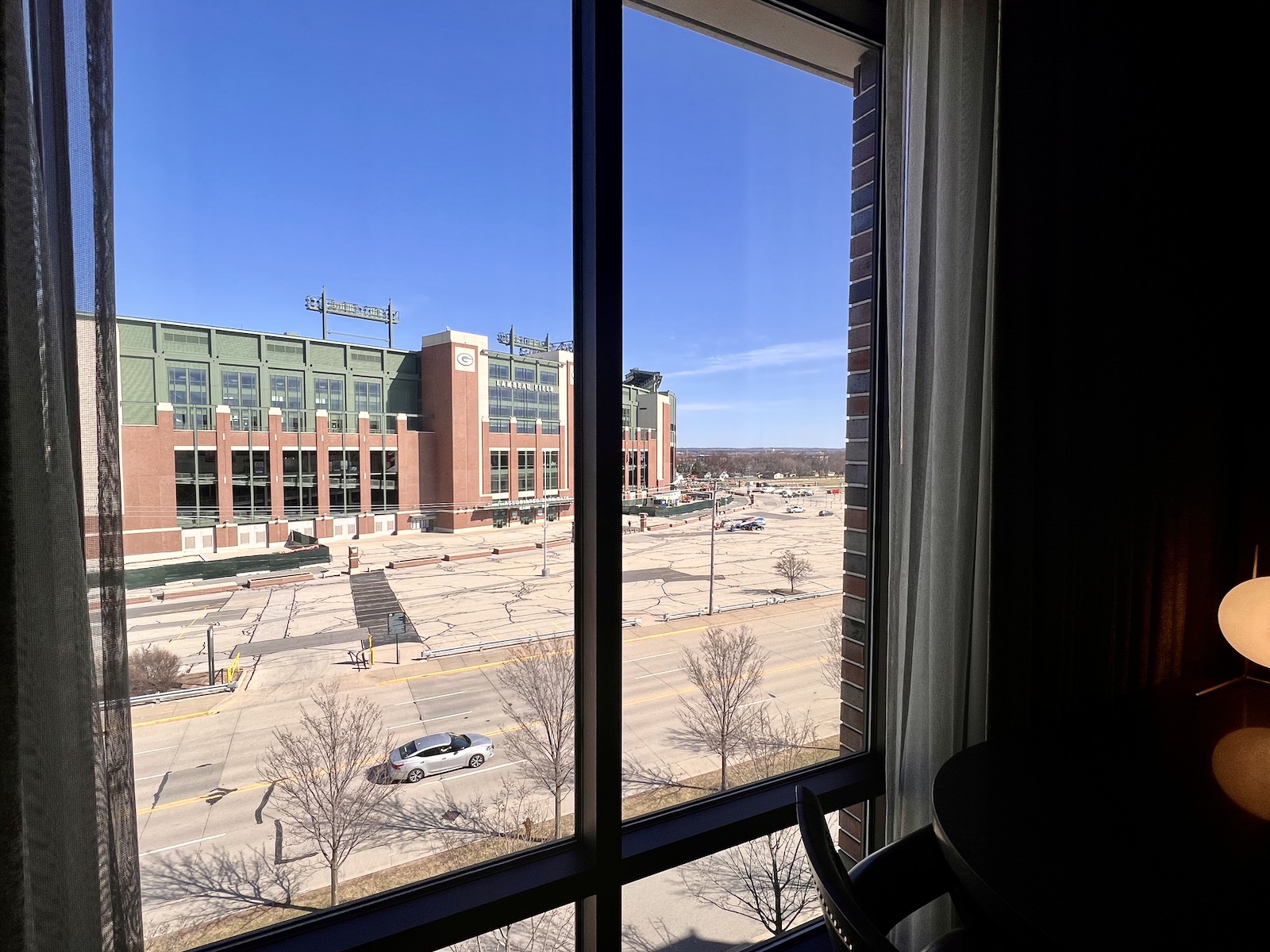 Both the guest rooms and common areas offer a warm, luxury vibe with rustic metal, wood and patinated finishes and an homage to the history of the Green Bay Packers in the form of photographs and memorabilia. You can view a complete video tour on OnMilwaukee's Instagram page.
The hotel offers other amenities from concierge and complimentary shuttle services (to various attractions in Green Bay) to a 24-hour fitness center, room service and laundry service.
On at least one busy morning, we grabbed delicious breakfast pastries and coffee from Leaps & Bounds Café, located adjacent to the hotel's main lobby. It's a boon for busy travelers, offering quick options for breakfast and lunch, along with evening appetizers and cocktails.
Kohler Waters Spa
I'm a fan of the transformative qualities of a good spa experience, so I was also excited to pay a visit to the Kohler Waters Spa, located on the ground level of the hotel. We signed up for two hours of treatments on the morning after our arrival – with the hope of starting off our trip on an entirely relaxed note.
My husband, who has been on his feet at work for weeks, opted for the 80 minute Woodsman massage. Meanwhile, I divided my time between one of the hydrotherapy treatments for which Kohler Waters Spa is known and a seasonal aroma therapeutic massage. First up was the Lavender Rain treatment, which featured a full body exfoliation and relaxing rinse beneath the custom Kohler Vichy shower followed by full-body moisturizer and warm stone treatment on my back and feet. Then came the Soul Rejuvenating Jasmine Massage, a seasonal full body massage which incorporated sound therapy via singing bowls, Himalayan salt stone heat therapy and a remineralizing foot mask.
Saying I was relaxed and rejuvenated afterwards is a complete understatement. In fact, had I not already created a pretty full itinerary for the rest of our day, I would have happily spent a few more hours in my fluffy robe exploring even more of what the spa had to offer.
Both the services and amenities were on par, from the attentive staff to little touches like complimentary coffee, tea, infused water and snacks in the relaxation areas. Spa guests also have access to the exclusive Hydromassage Experience Pool, co-ed hot tub, sauna, steam room and cool plunge, along with both indoor and outdoor relaxation areas.
Taverne in the Sky
1950 S. Ridge Rd., Green Bay, (920) 327-4600
lodgekohler.com/food-drink
Another amenity at Lodge Kohler is their 5th floor restaurant and bar Taverne in the Sky, which offers panoramic views of Lambeau Field and Titletown. Open for both lunch and dinner, it's a great spot to stop for a drink and nibbles or a full-on dinner experience (reservations required).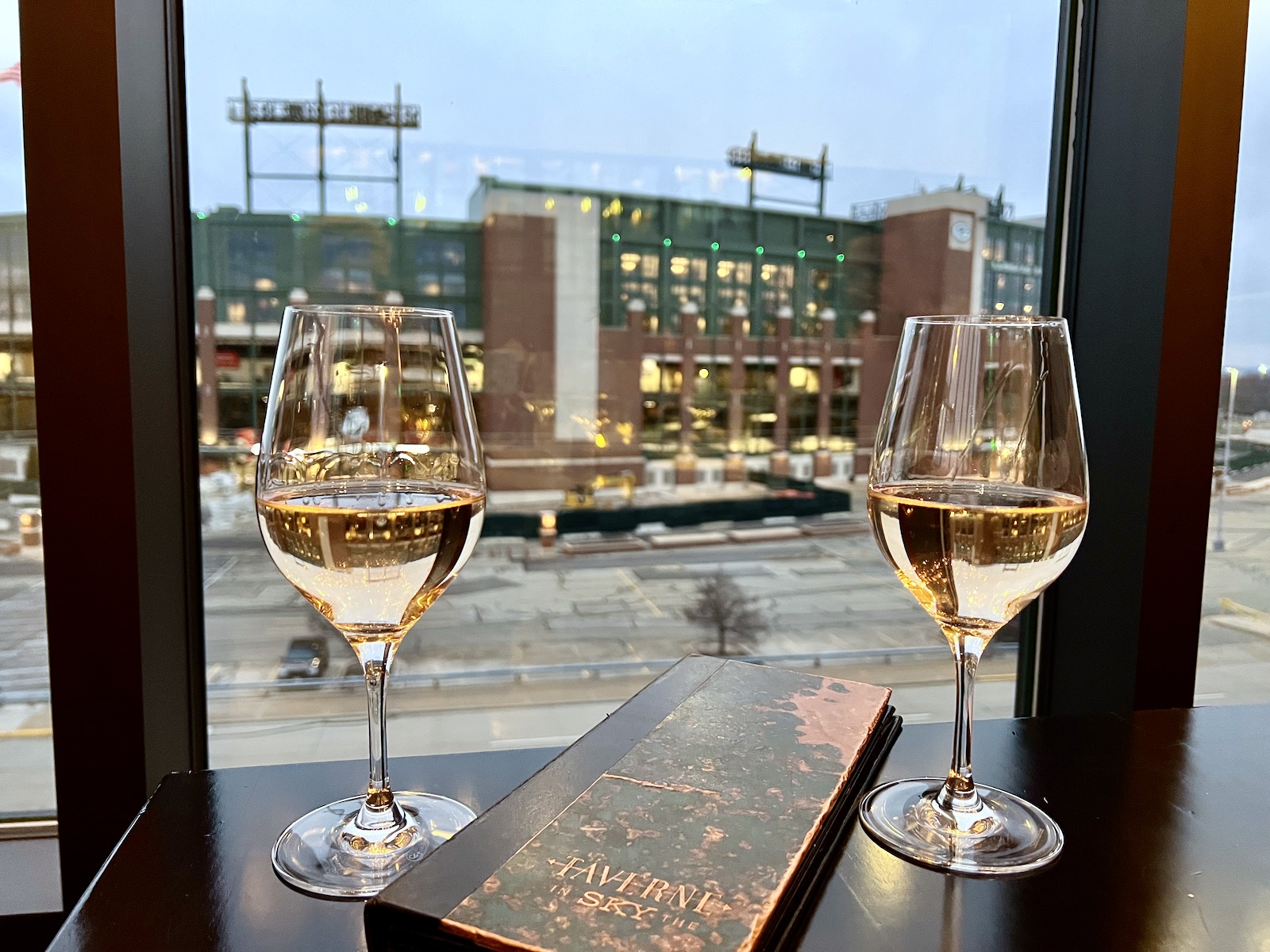 The restaurant offers an open kitchen and terrace overlooking the football stadium. Its menu features modern open flame rotisserie-based cuisine and a highly rated wine list featuring selections from around the world.
We started dinner with a shared plate of delicately flavored artichoke fritters served with lemon, chives and caper remoulade.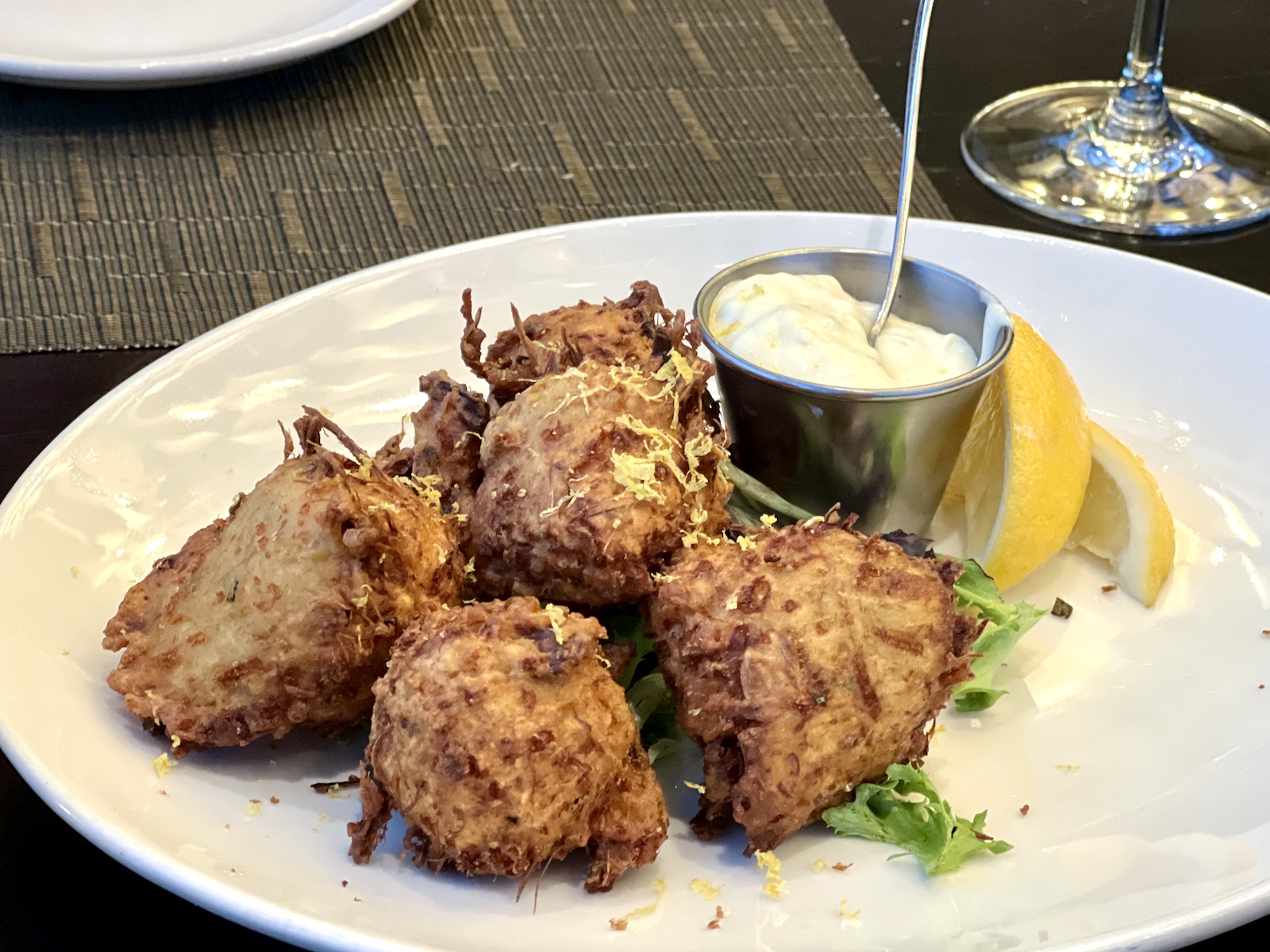 We also enjoyed the highly recommended chicken and wild rice soup, along with a classic iceberg wedge salad which could have easily been a meal in and of itself.
The rotisserie special of the evening was a half rotisserie roasted duck served with rotisserie Yukon Gold potatoes, grilled asparagus and a generous portion of black truffle butter.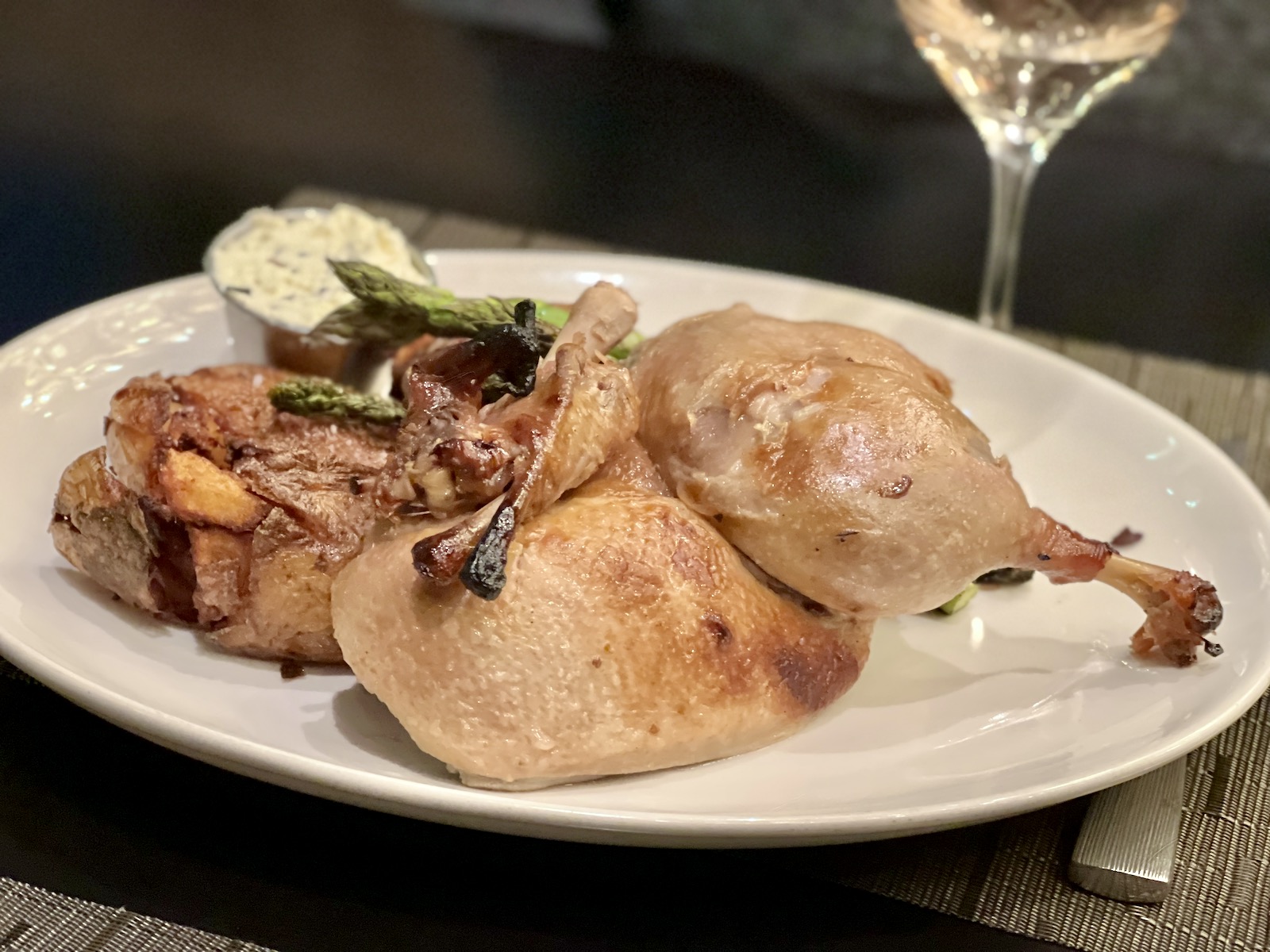 Meanwhile, full flavored ancho-rubbed wood-fired salmon served with chorizo corn cakes, grilled asparagus, ginger-mango salsa and poblano cream sauce.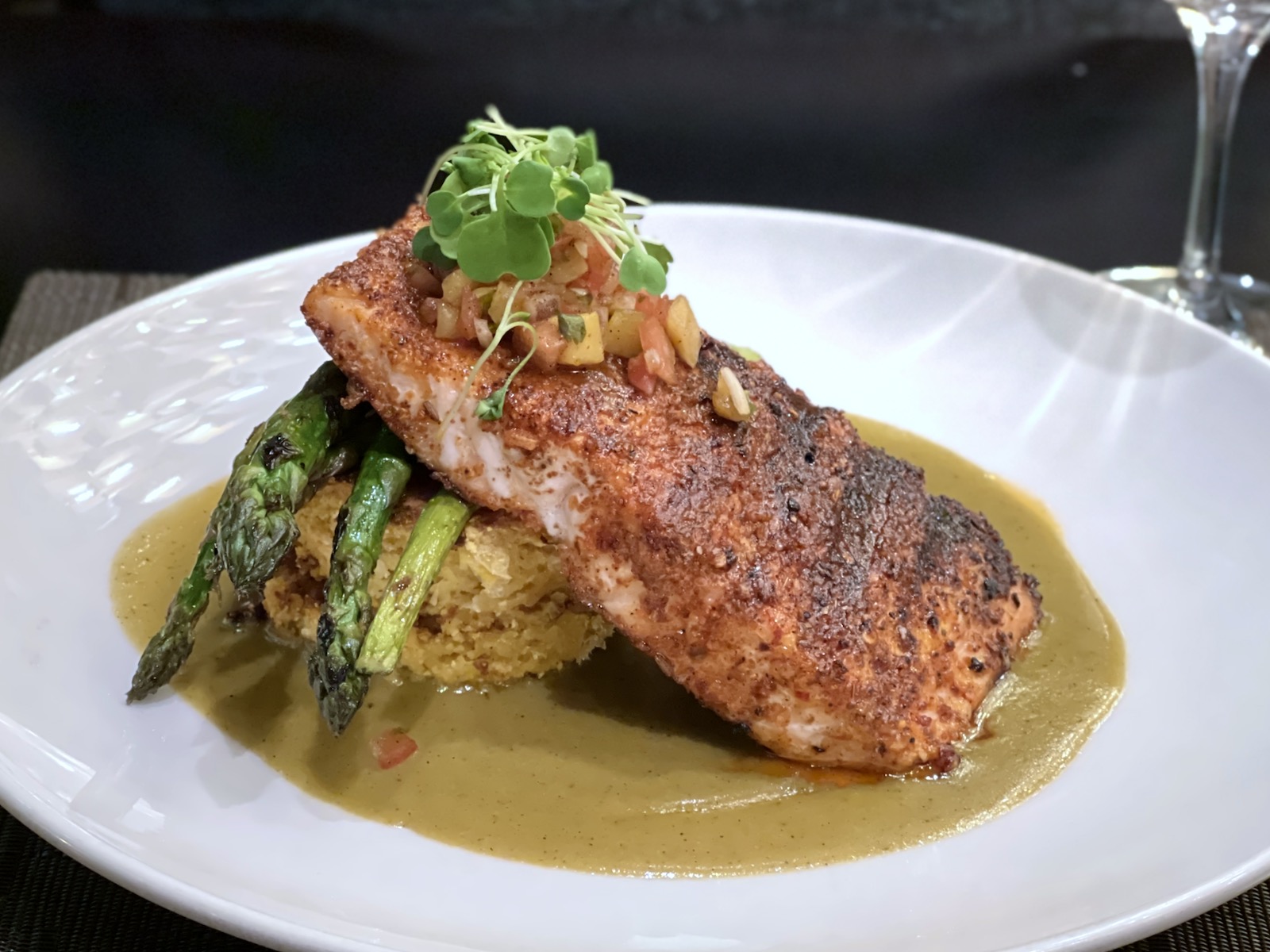 Dessert included espresso and a shareable slice of tender sticky toffee carrot cake.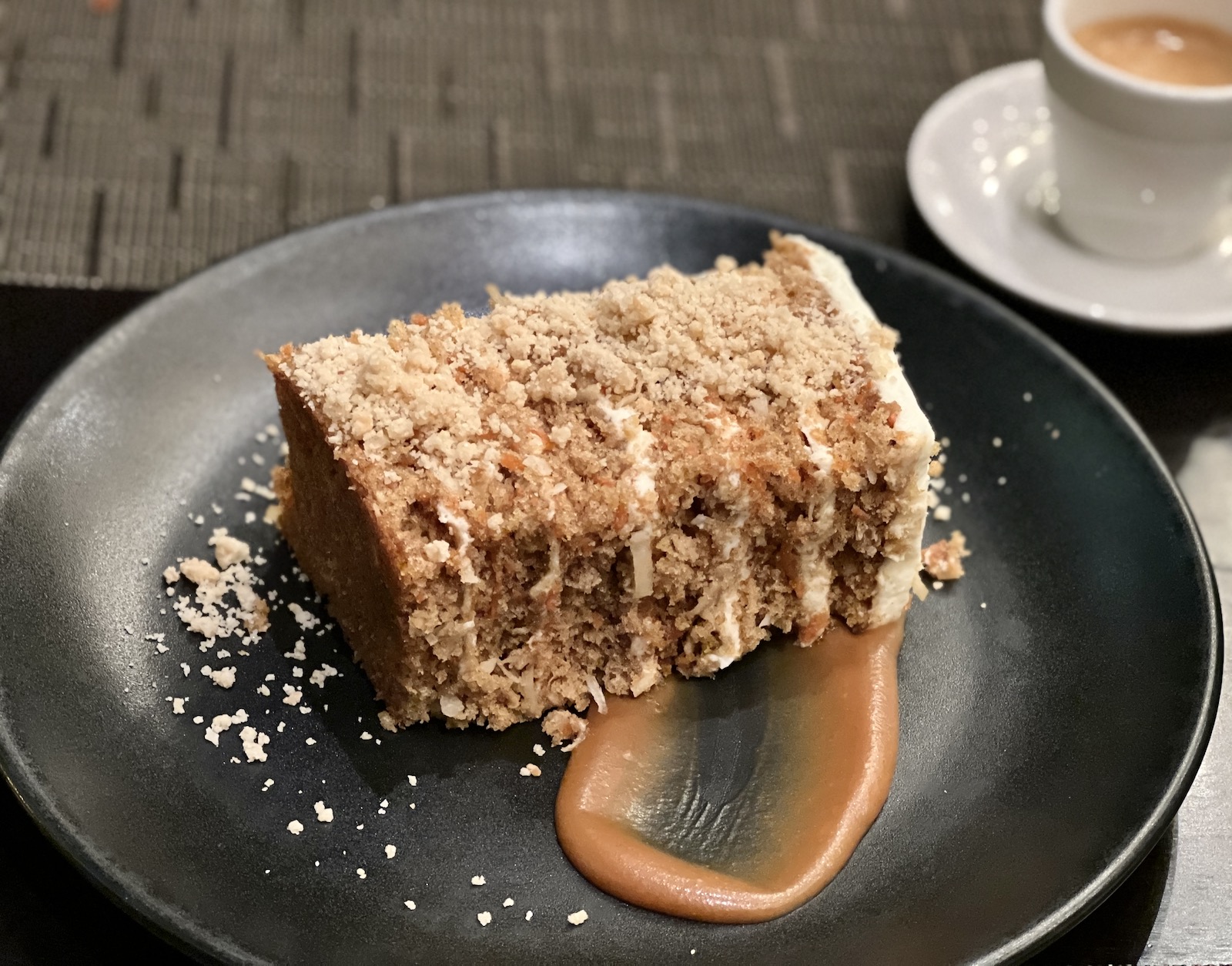 Portions at the restaurant are what I'd consider "Wisconsin sized;" portions were generous enough that we had almost an entire meal in leftovers.
Exploring the East Side
Having attended UW-Green Bay for a portion of my undergraduate degree, I'm more than familiar with both the East Side and Downtown areas of Green Bay. But it was fun to explore how much the area has changed since I last lived there. In fact, we spent the better part of a day exploring the area.
Coffee Wizardz
536 Greene Ave., Allouez
coffeewizardz.com
We started off our morning with a trip to Coffee Wizardz, a newer coffee shop with ties to Milwaukee. Founded by Sam Brown and Chris Christen, the concept launched with a series of pop-ups in Milwaukee, but established itself in Green Bay with a brick and mortar shop in December of 2021.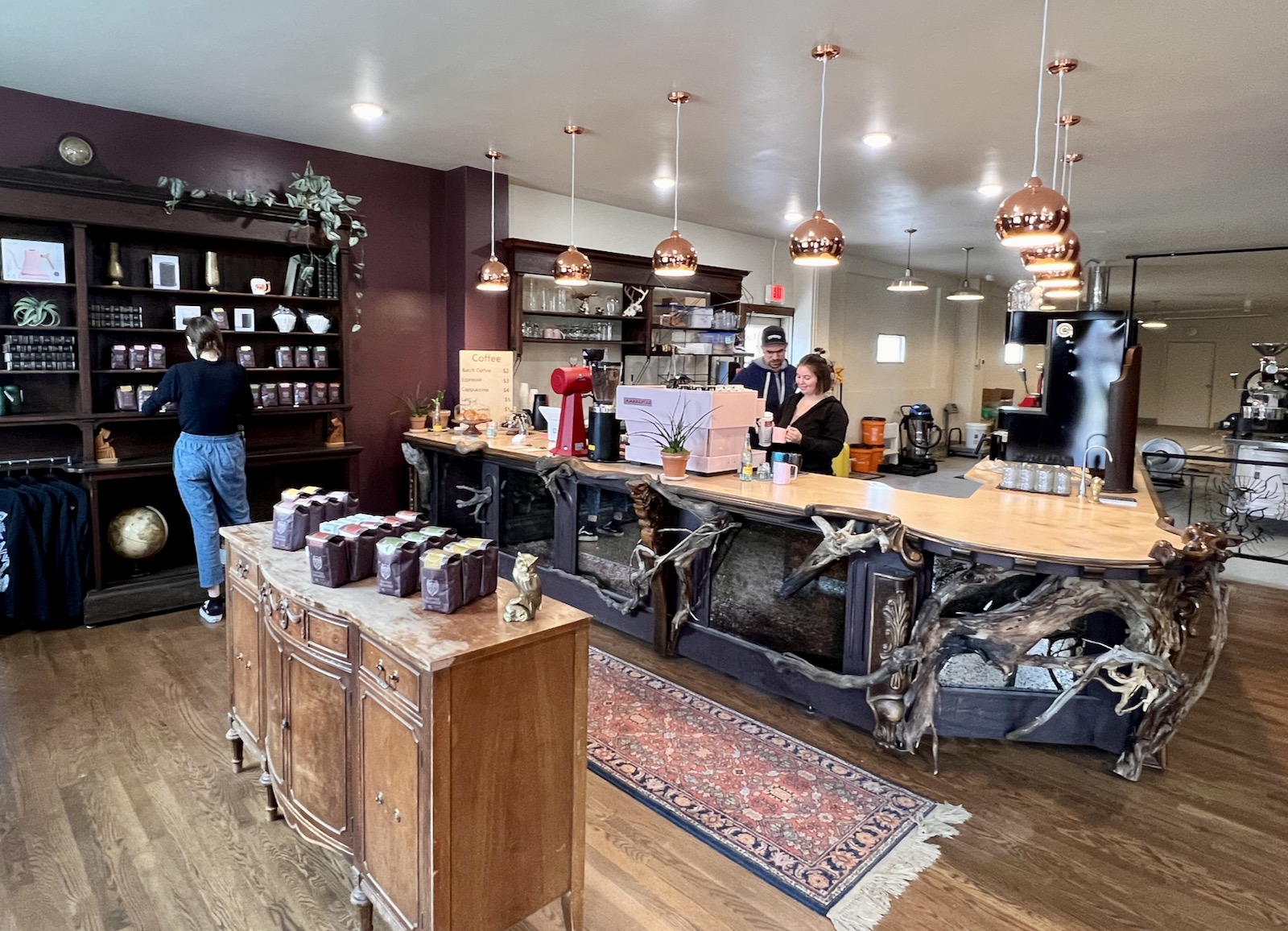 This imaginative 4th wave coffee concept is true to its name in every respect, from its magical decor to its mission to promote transparency in coffee while pushing the boundaries of the beverage scene with uniquely delicious takes on coffee, tea, and mocktails.
Our trip included some coffee tasting, as well as the enjoyment of two of their season drinks: Gandalf's Grog (Kenya espresso, grapefruit, Bittercube Jamaican #1 bitters) and the Hobbit's Lunnchbox (espresso, peanut butter powder, oat milk, vegan raspberry whip).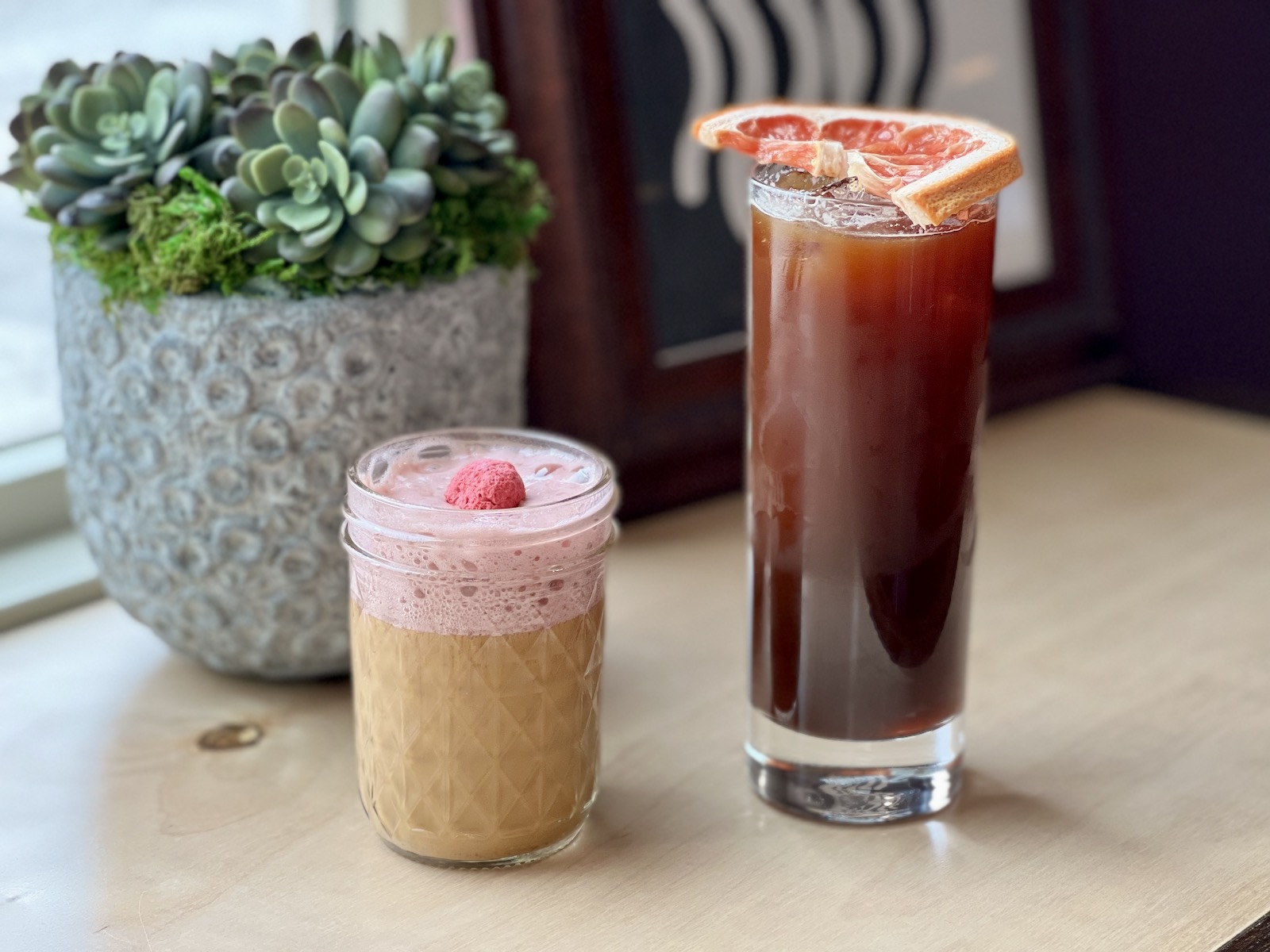 In the end, I came away with a couple of bags of whole bean coffee, including an amazing Geisha from Panama processed using an experimental method called "dynamic cherry".
Bay Beach Wildlife Sanctuary
1660 East Shore Dr., Green Bay, (920) 391-3671
baybeachwildlife.com
If you're looking for some time in nature, I'd recommend a stop at the Bay Beach Wildlife Sanctuary, a 600 acre urban wildlife refuge which offers trails, fishing and tons of educational programming for all ages. While we didn't take advantage of any of their formal programming, we did spend a bit of time walking trails and bird watching.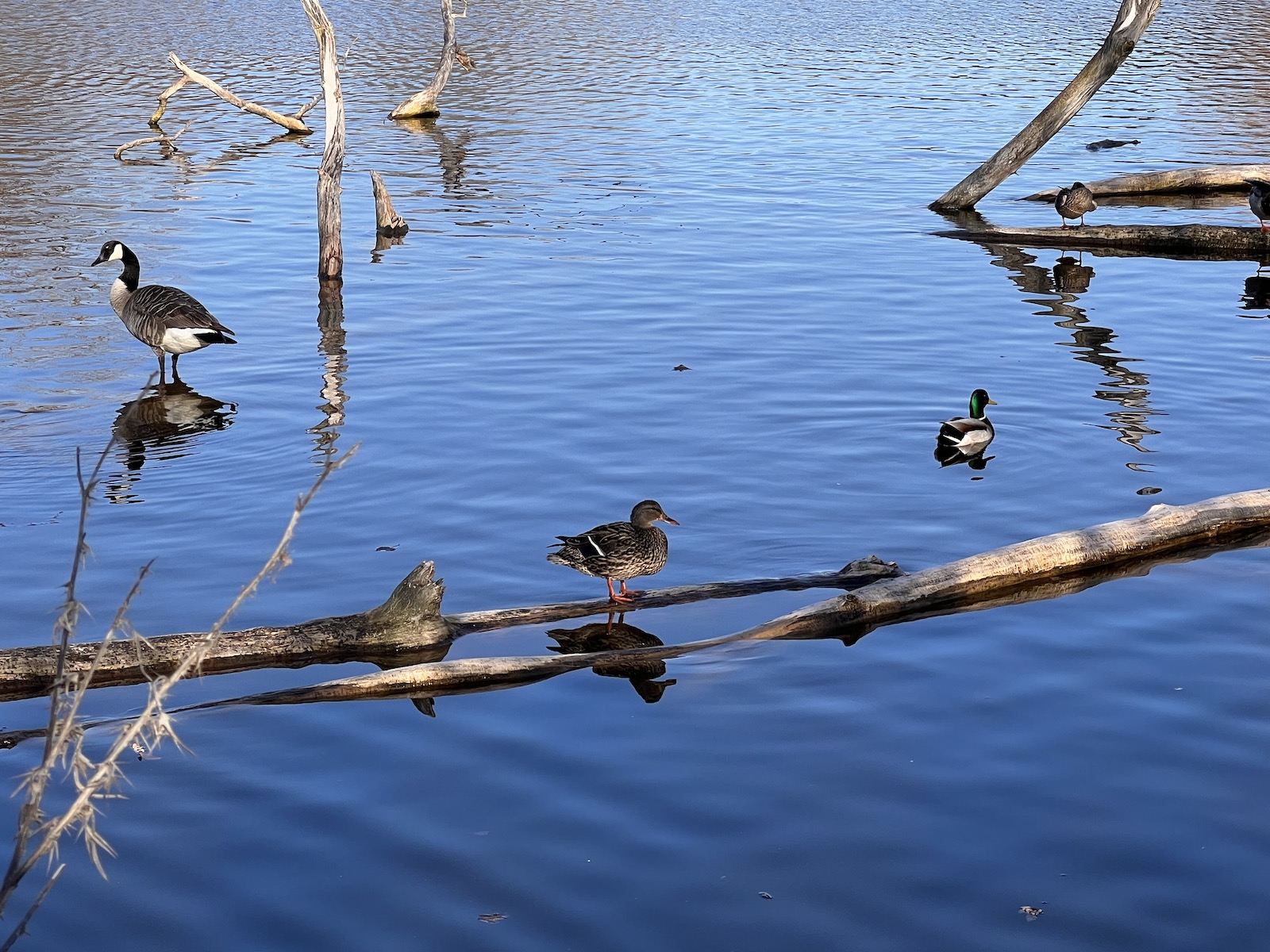 The grounds are beautiful and our visit gave us a chance to unwind and enjoy some uninterrupted time in a place that felt as far from the city as could be.
Because we were close, we also stopped by Bay Beach, the longtime amusement park which still offers rides for the shocking price of $0.25 to $1 each.
The park wasn't yet open for the season, but we took a zip around the grounds, and I couldn't resist getting a photo of the Zippin Pippin, a legendary roller coaster which was reportedly a favorite of Elvis Presley.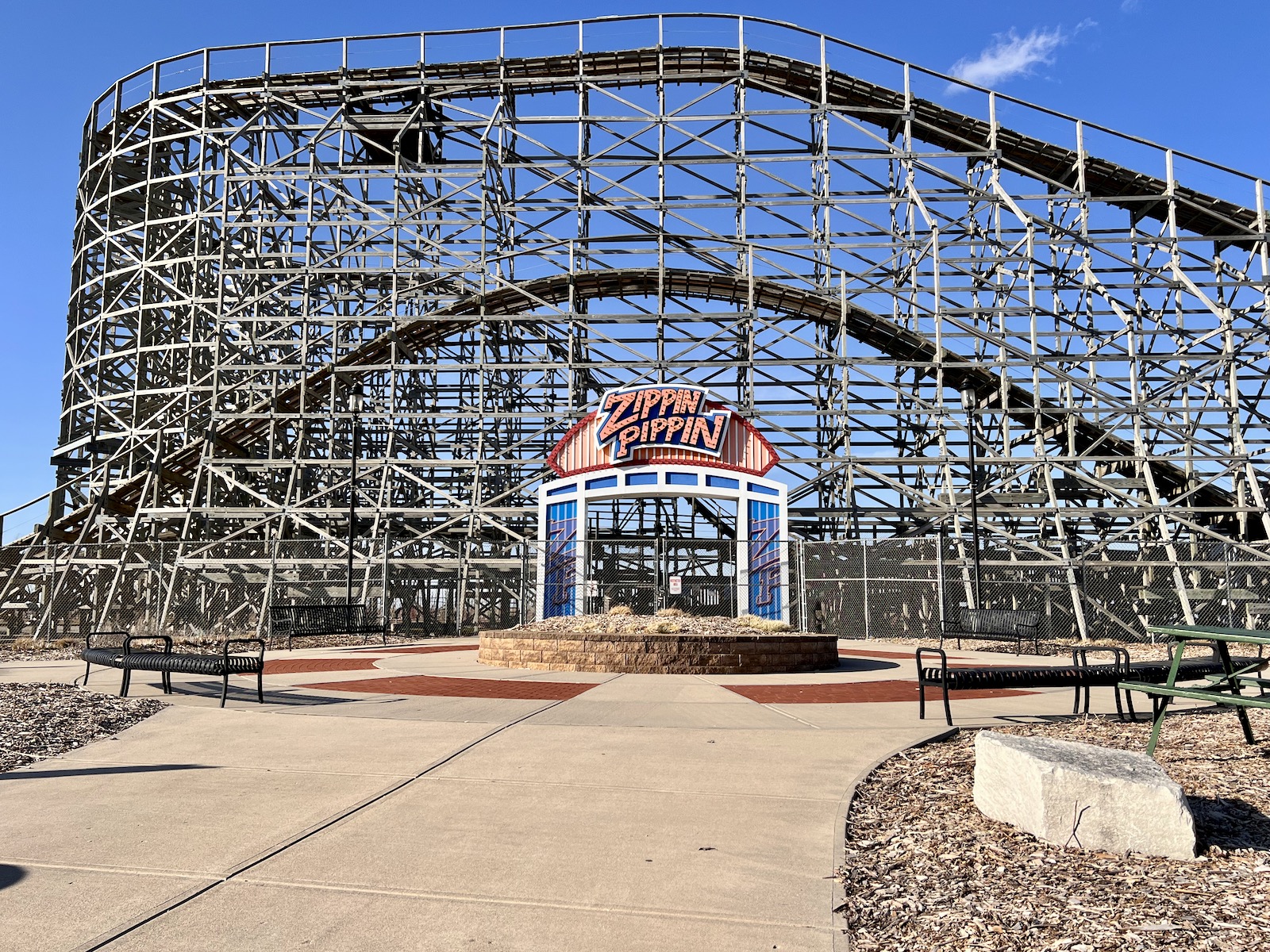 Built in 1912, the ride was originally operational at the Libertyville theme park in Memphis. As the story goes, just eight days before he died, he rented out the park for six hours, riding the Zippin Pippin repeatedly over the course of two hours. The coaster was shipped to Bay Beach and reassembled there in 2010.
Paradise North Distillery
101 Bay Beach Rd., Green Bay, (920) 328-9949
paradisenorthdistillery.com
While we didn't spend too much time exploring Green Bay's myriad breweries, we did make it a point to stop at Paradise North, a distillery which has the honor of being the oldest, newest and only true distillery in Green Bay. It's also among the newest venues in the area, having opened in May of 2021.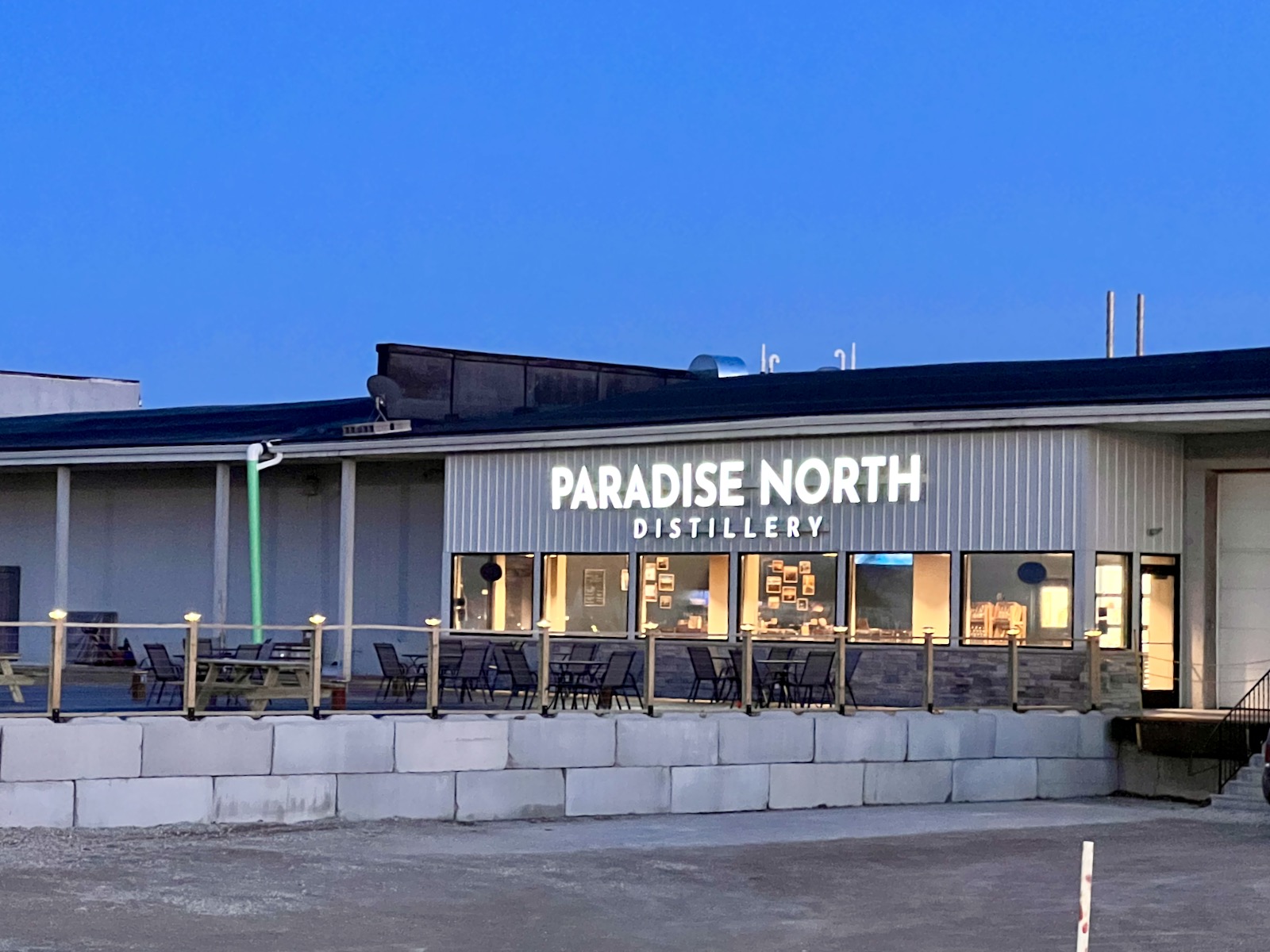 Hidden in a refurbished warehouse behind the paper factories along the marina, the distillery is currently a bit of a hidden gem. But thanks to a nicely appointed tasting room, an outdoor patio that offers views of the marina and green-hued waters of the bay and a promising collection of spirits, I'd suspect that this summer will give the distillery a pretty nice boost.
After years working in accounting and finance, Door County native and distillery owner Tom Feld decided to shift gears and pursue a long-held dream: running his own hands-on business. Ten years of research, planning and encouragement from family later and he found himself at the helm of a craft distillery.
Feld specializes in rum, producing silver, gold and flavored versions using naturally derived flavorings, including locally roasted coffee. But he's also embarked on the journey of whiskey distillation, with his first batches currently aging in oak.
A commitment to local sourcing means his whiskey is distilled with grain procured within 30 miles of the distillery; the sugar cane for rum comes from a bit further away, but is procured from the nearest U.S. source in Louisiana.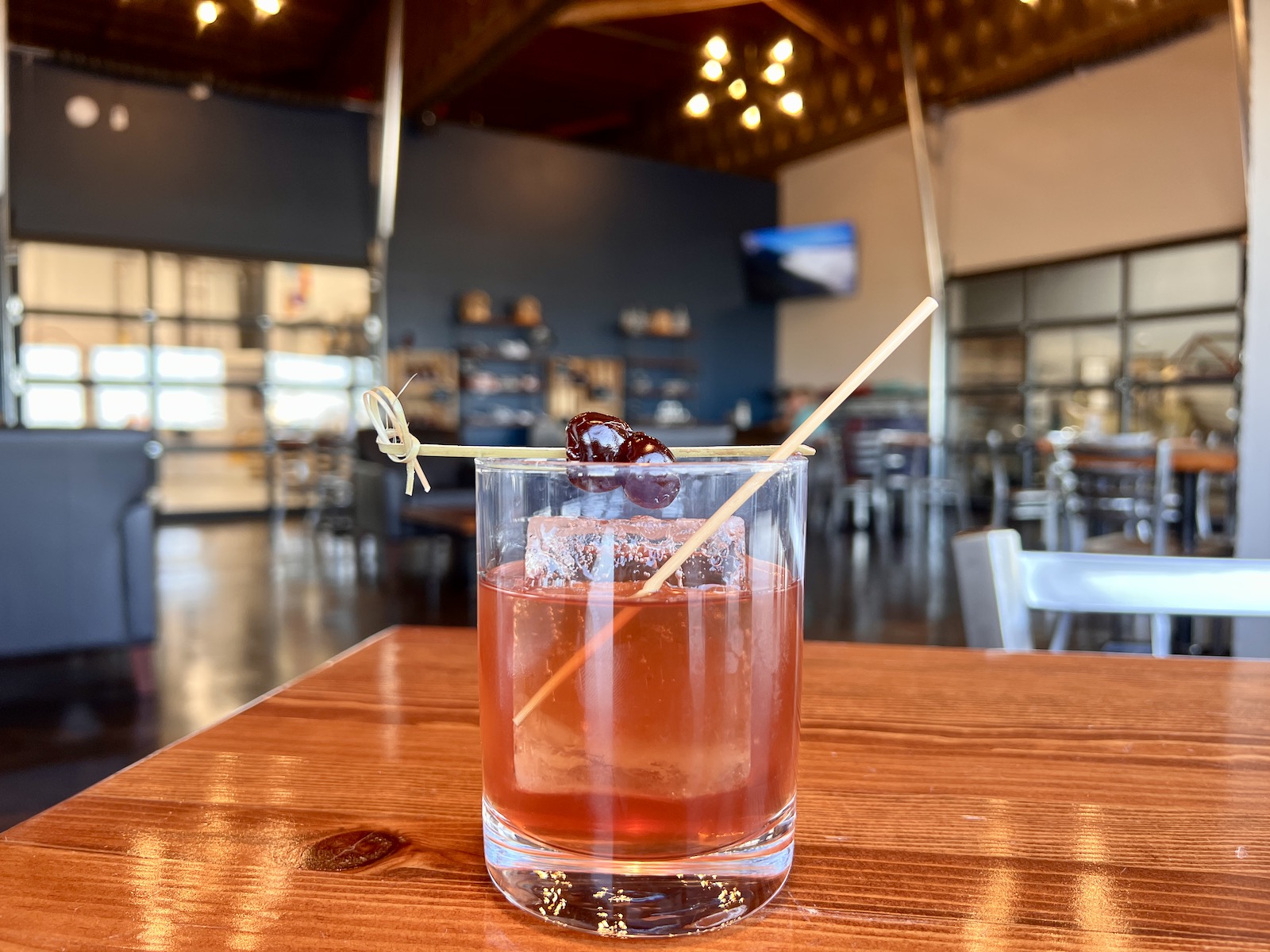 Regular tours are available, as well as tastings of the distillery's products, including spiced, coconut and coffee infused rum, its inaugural bourbon whiskeys and seasonal offerings like Essen House Cherry Bounce, produced with Door County cherries.
Angelina's
117 N. Adams St., Green Bay, (920) 437-7248
Angelinagb.com
When I was in college, dinner out meant burgers at Gipper's, burritos and late night cappuccinos at Cafe Espresso Downtown, a drive to Appleton for the closest sushi in the area or an evening at Victoria's, a longtime Italian restaurant that was probably not all that good, but which offered large portions at a price that didn't break our student budgets.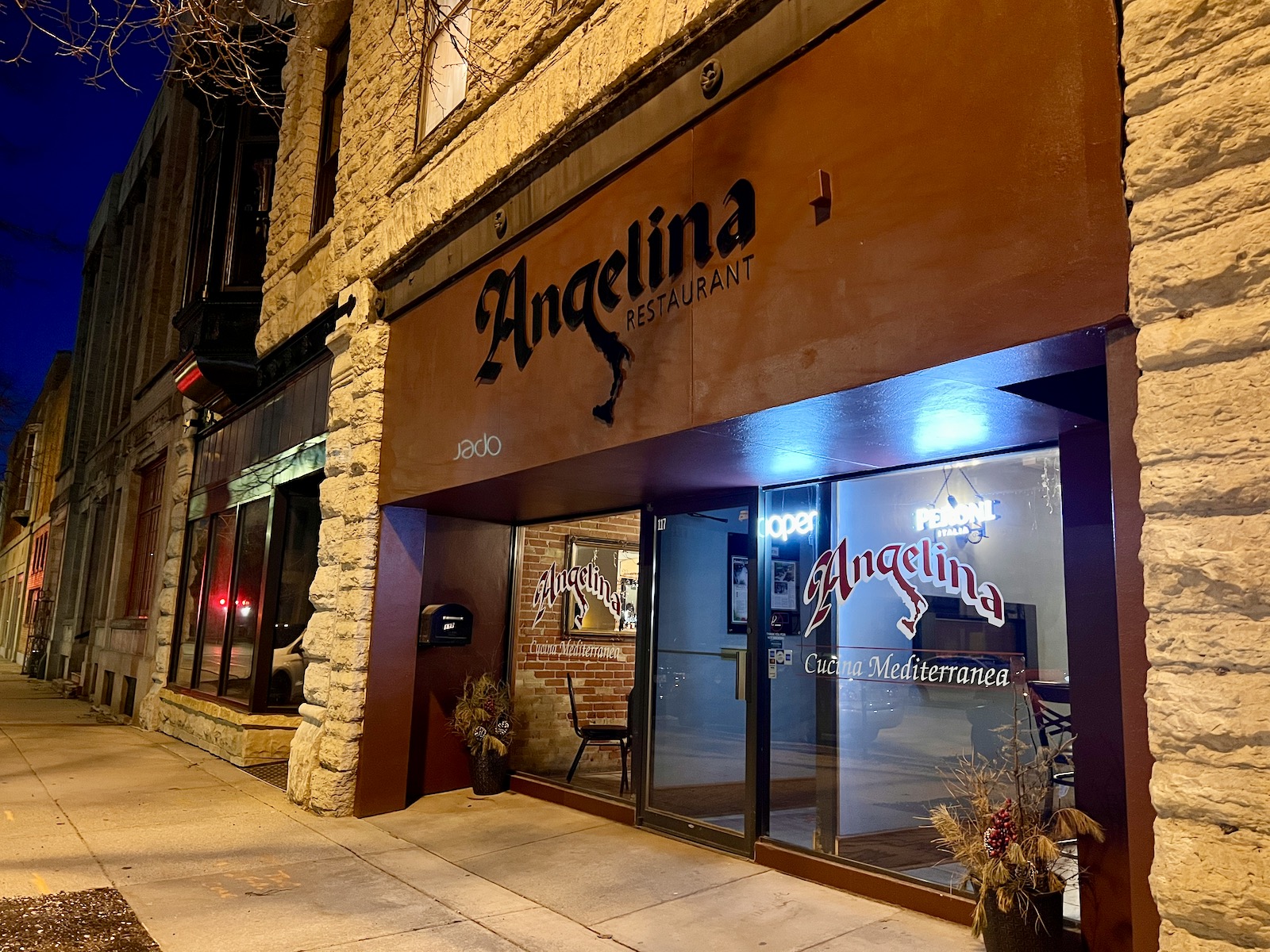 Among the places we didn't explore was Angelina, a far more worthy choice in the Italian category which has been serving a menu of traditional Italian dishes since 1993. Founded by Angelina Cervantes, a native of Catania, Italy, the restaurant is now run by Cervantes' son Ermanno.
Tucked smack-dab in the heart of downtown Green Bay, dinner on their hidden patio, strewn with festoon lights and surrounded by grapevines, is the ultimate escape. But, even if the weather isn't patio friendly, the cozy old school restaurant with its amiable horseshoe bar is a great spot for dishes like housemade ravioli and veal saltimbocca (both of which we enjoyed) along with some of the best pasta carbonara (made with guanciale, egg, parmesan, black pepper and a touch of onion) I've eaten in a long while.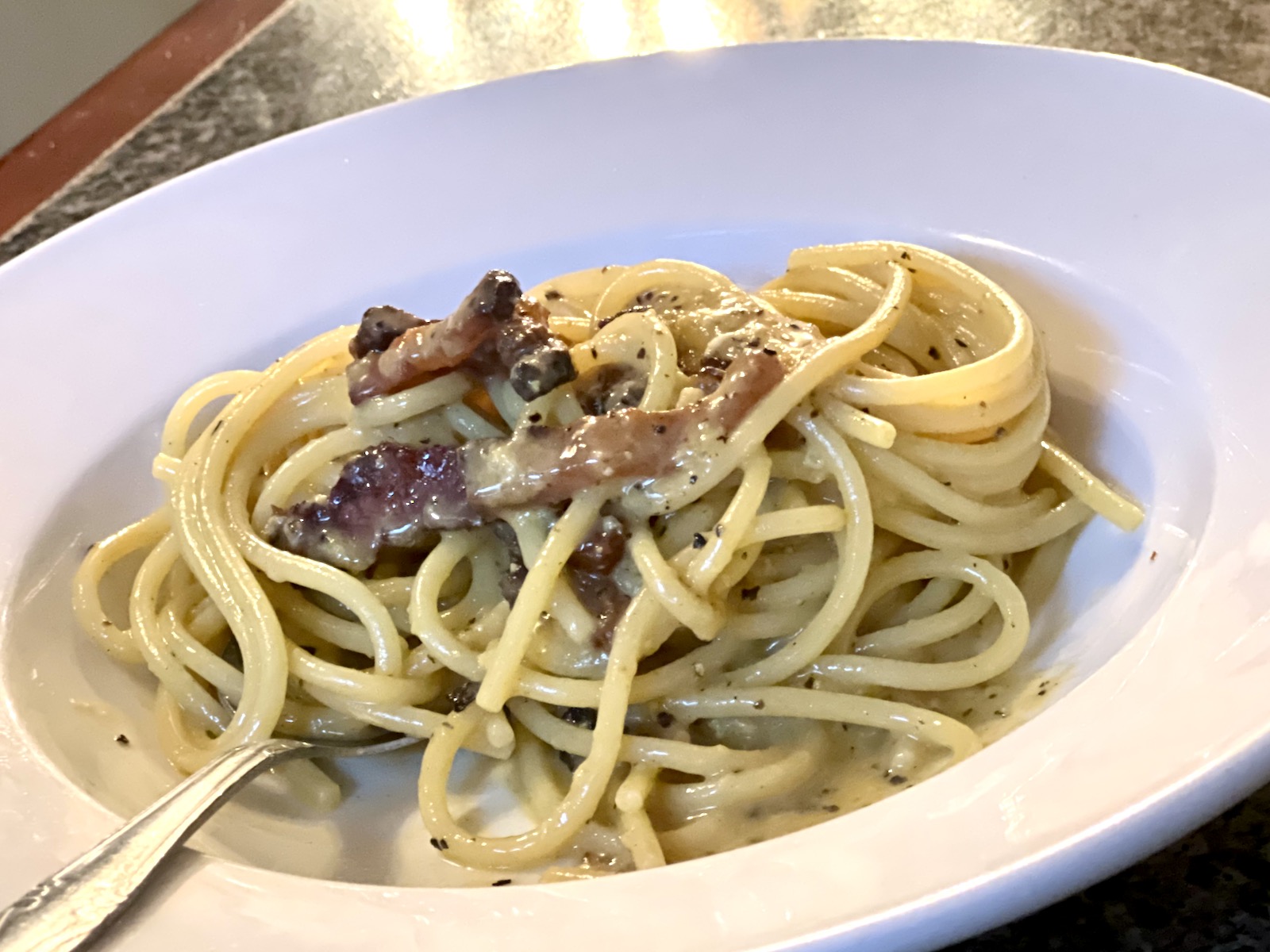 The Broadway District
When I was in college, the Broadway District just across the river from Downtown Green Bay was a funky, gritty place. As college students, we ventured there to buy records at Exclusive Company and peruse the funky little shops which came and went along the strip. At the time, nearby attractions included Hinterland Brewing Co. (which has since moved to Titletown) and Titletown Brewing, both of which assisted in attracting folks to the neighborhood.
But having heard so much about the continued revitalization of the area, we ventured there and spent a portion of a day exploring. One of our main goals was to find as many of the murals which were created during the 2021 Mural & Busker Festival as we could, as well as the renowned "King of the North" piece by artist Beau Thomas.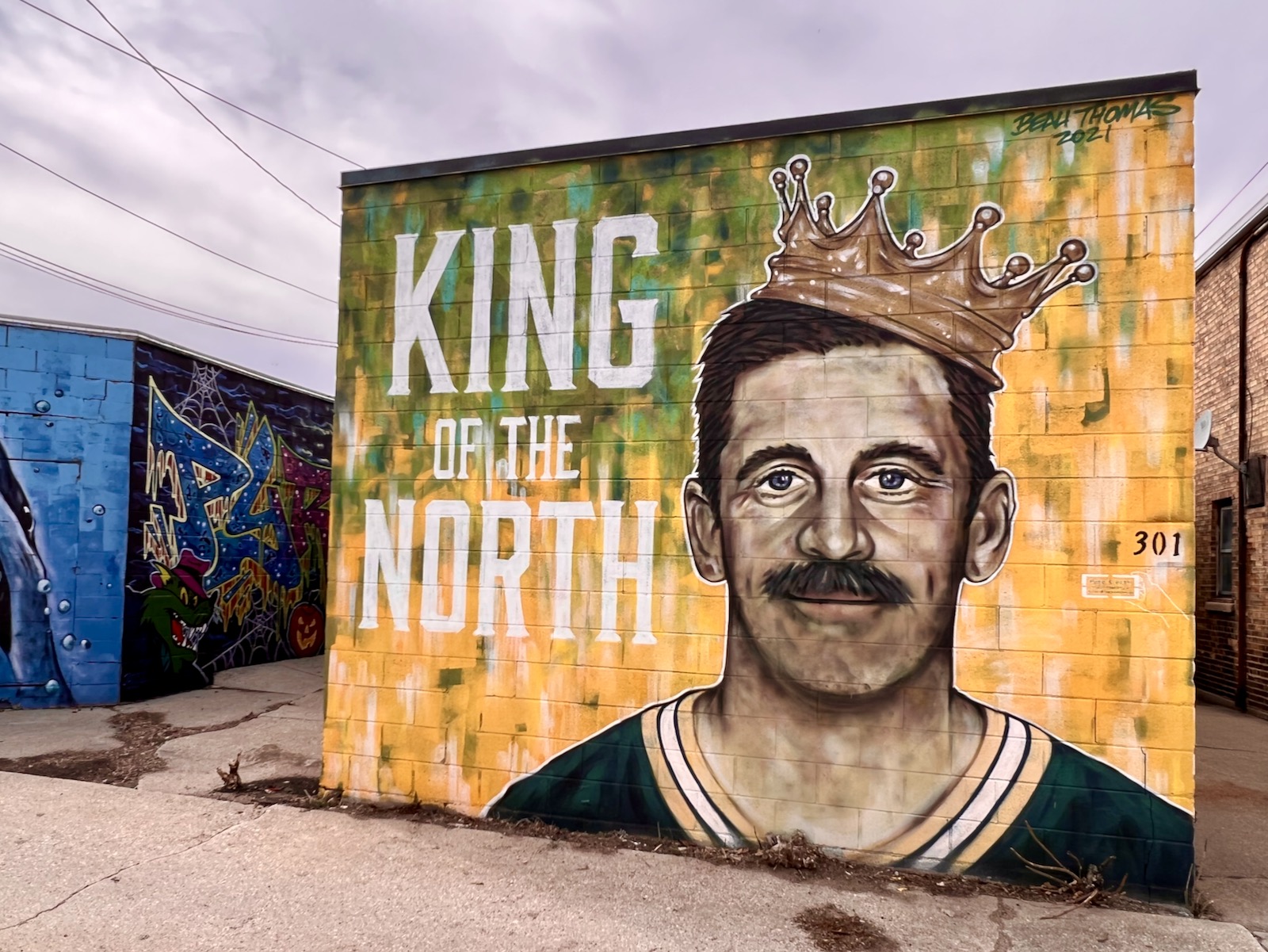 We found that and more. Check out the rest of the amazing murals we located here.
Along the way, we also explored a number of other great spots. Here are a few of our favorites.
Voyageurs Bakehouse
340 N Broadway, Green Bay, (920) 234-8060
voyageurs.co
If you go to one place on Broadway, make it this gem of a bakery. Specializing in artisan, naturally leavened sourdough, it's a haven for bread lovers of all stripes.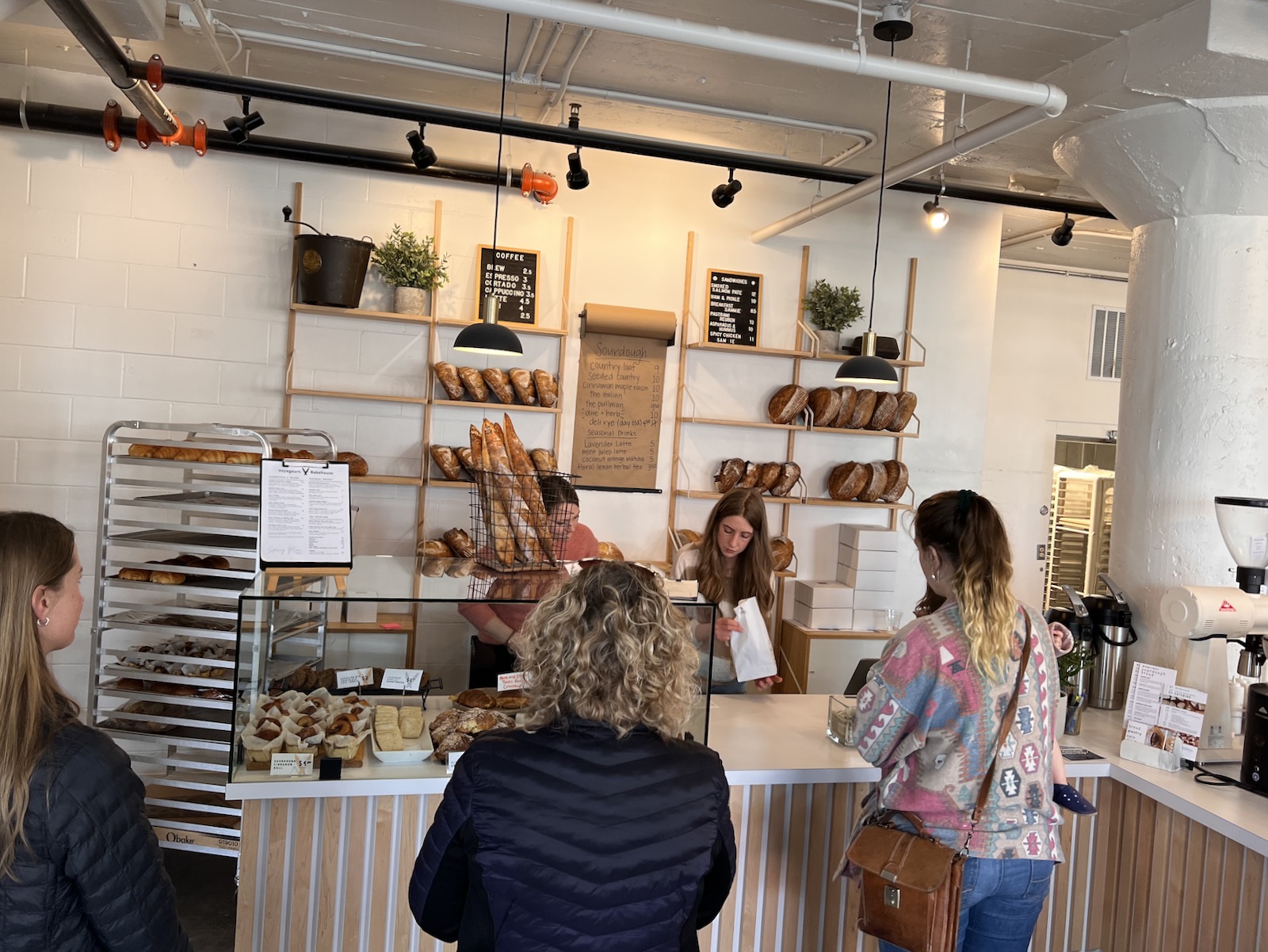 Arrive when they open in the morning and you can enjoy a slice of freshly baked bread and butter. Get there later and you'll be met by a line out the door.
It's because their breads and sourdough baked goods – including cinnamon rolls and croissants – are positively out of this world.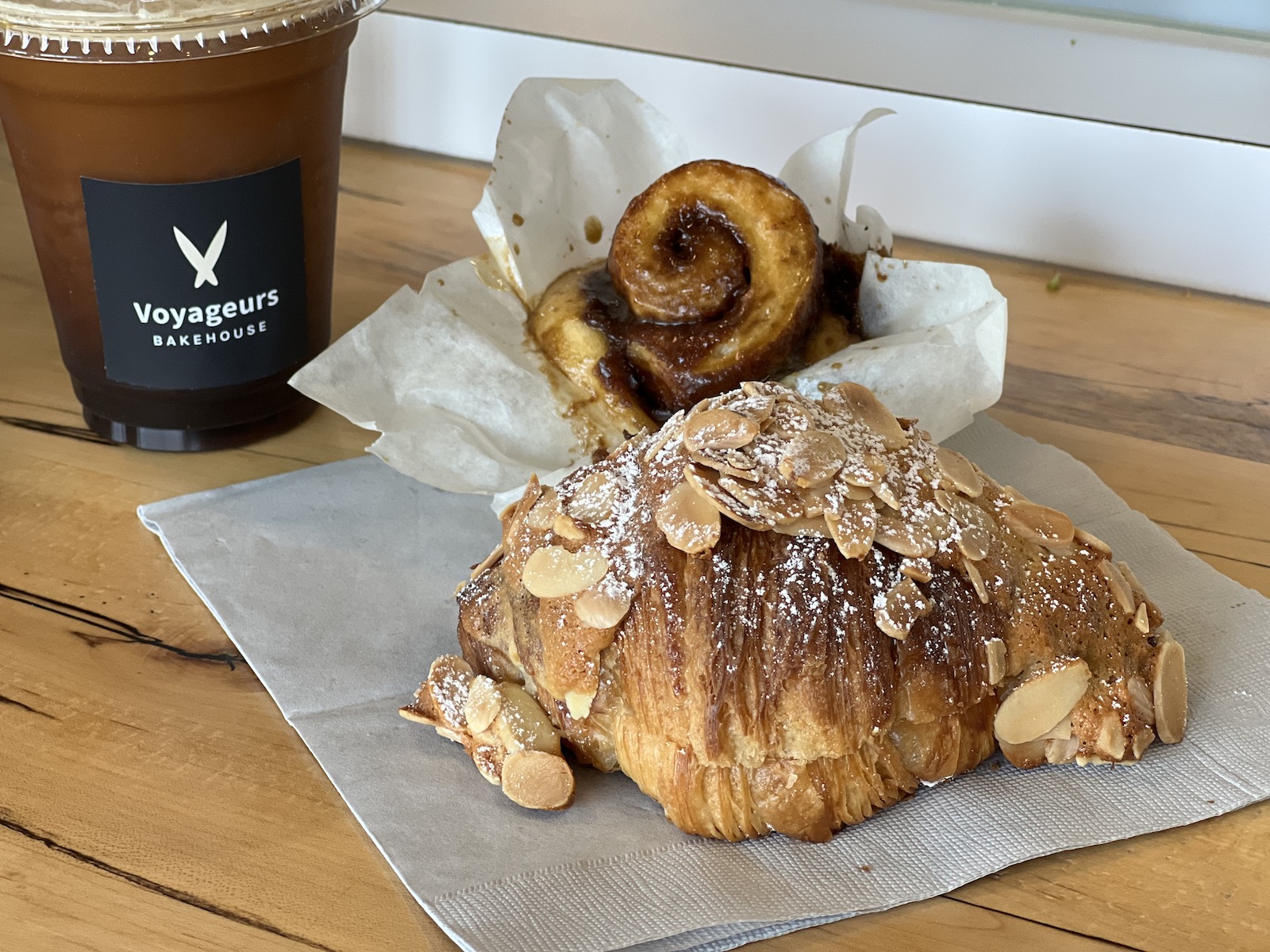 But it's also because their mission – to bring the community together – is as powerful as the product it creates.
Shopping
As we strode along the strip hunting down murals, we popped into a number of great little shops, including A Bag Lady (a longtime shop featuring eclectic clothing and accessories), and ZuLou, a trendy boutique filled with clothing, accessories and random houseware items and perused the holistic herbs at Aurora Apothecary.
I was also happy to see that The Gift Itself was still open and thriving, albeit under the ownership of a former employee. The shop, which sells jewelry and select local art, also repairs and creates custom jewelry. It's a hidden gem of a spot where I bought one-of-a-kind custom necklaces for the bridesmaids in my wedding.
We also admired the whimsical cat mural at the Safe Haven Pet Sanctuary and peered into the window at the adorable cats that lounged in the afternoon sun. Despite an invitation to do so, we avoided setting foot inside for fear we'd come home with a new family member.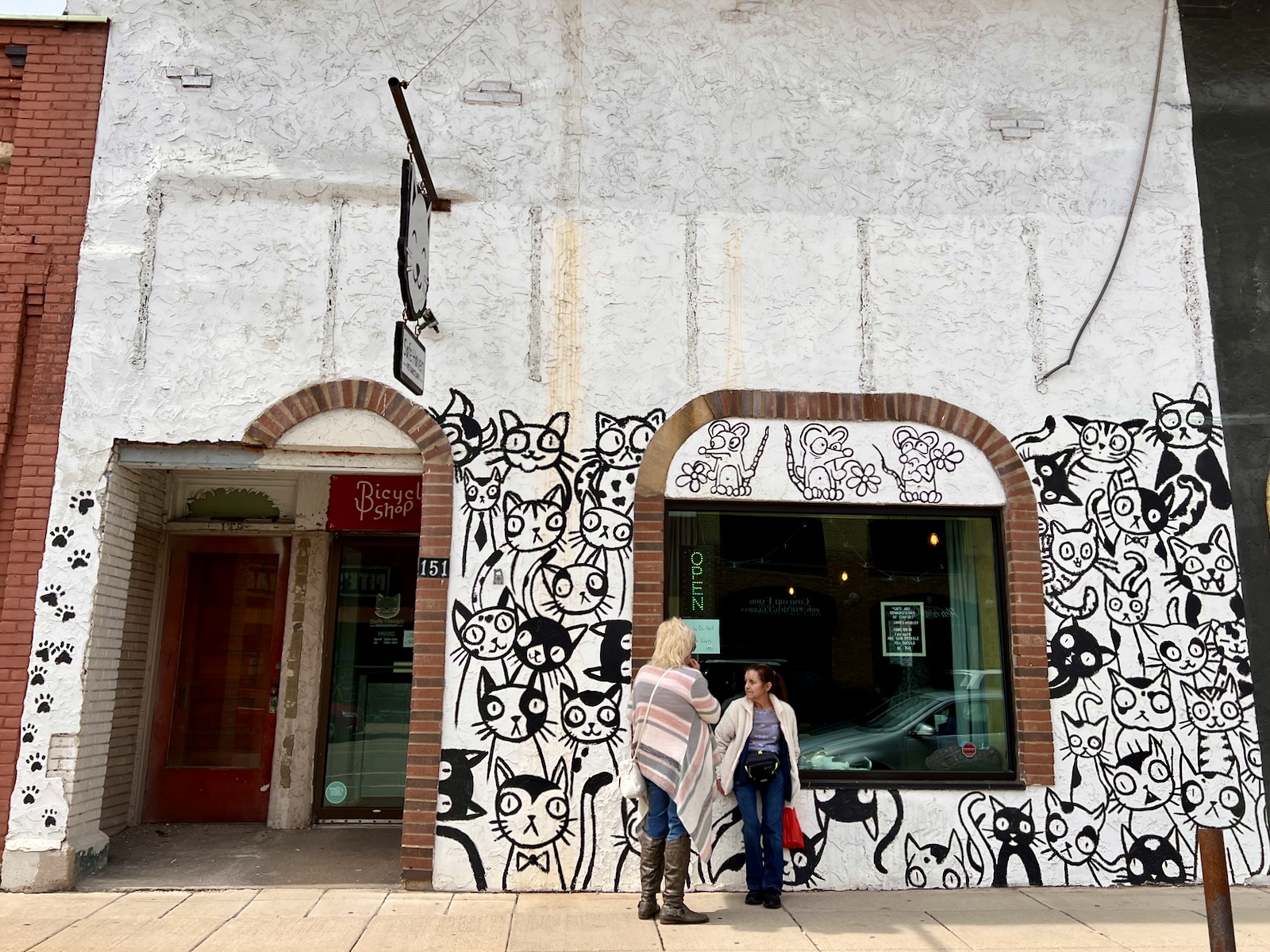 Kavarna Cafe & Roastery
143 N Broadway, Green Bay, (920) 430-3200
kavarna.com
Needing a snack after lots of walking, we sauntered into Kavarna, an eclectic cafe where we found bottles of locally brewed kombucha along with freshly baked pecan pie and peanut butter rice krispie bars.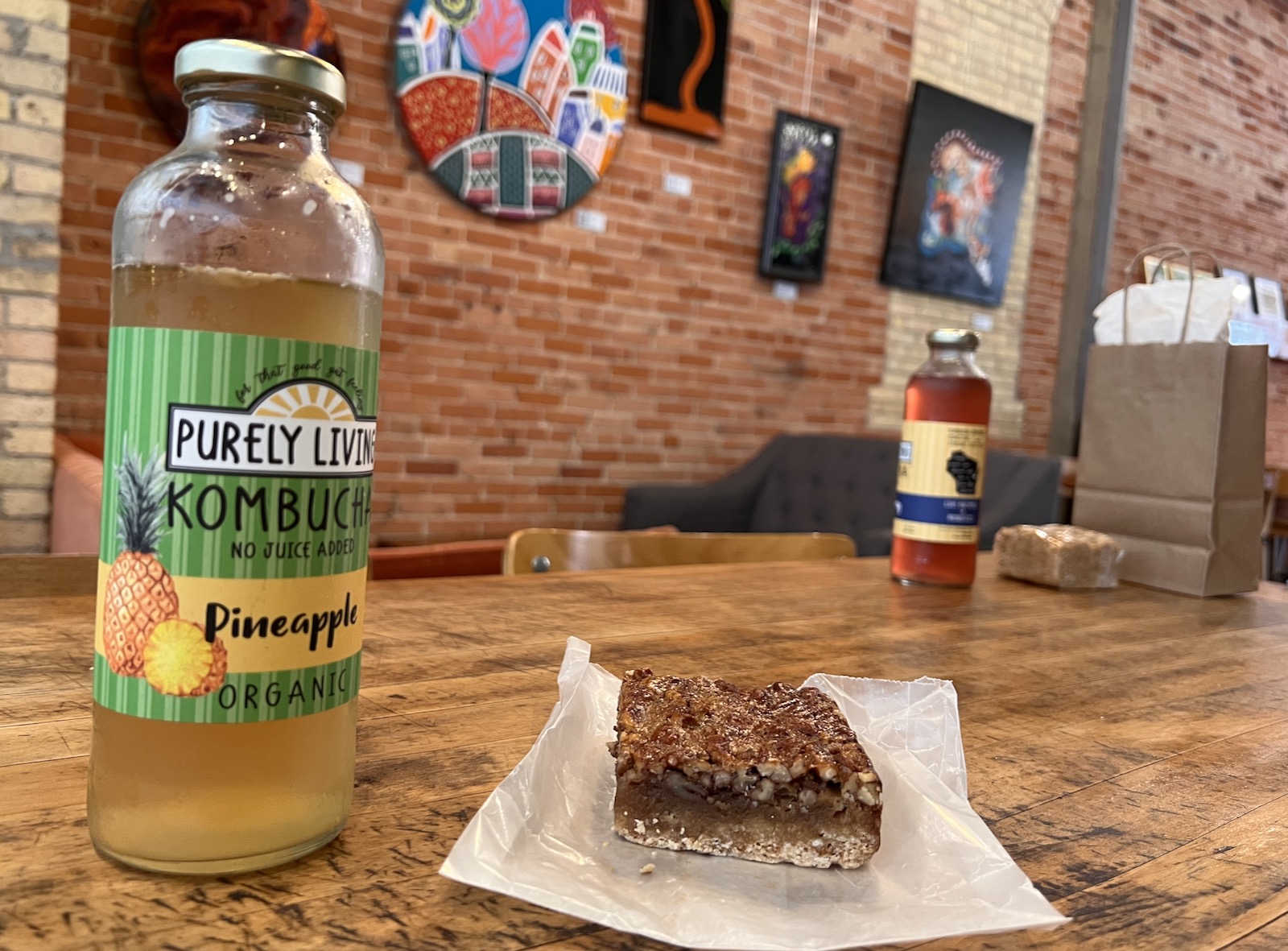 The cafe's atmosphere reminded me vaguely of the grunge-era cafes of my youth, only brighter (and devoid of cigarette smoke). Definitely a spot I'd be happy to hole up to work or gather with friends.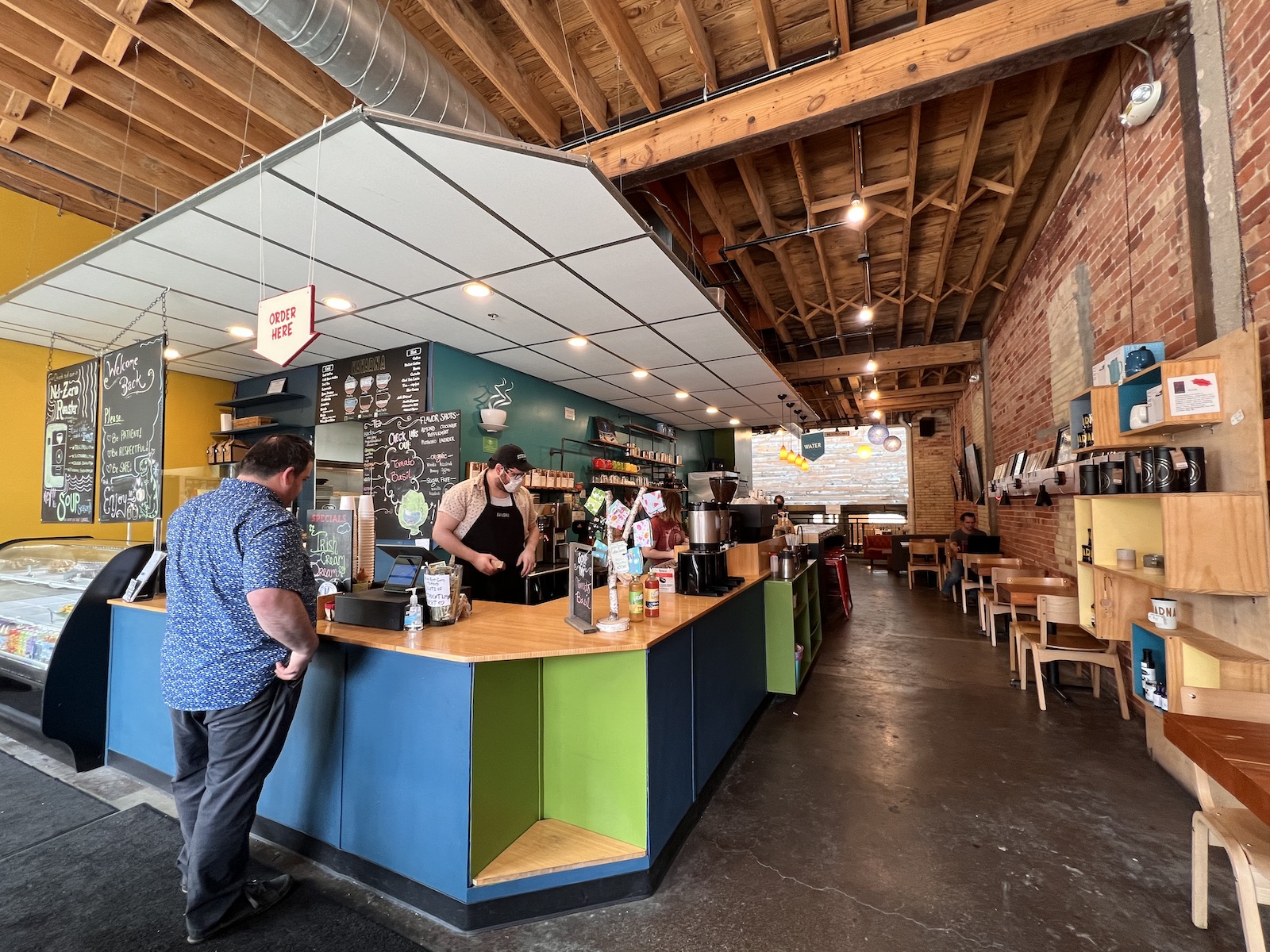 Although we didn't need a full meal when we visited, I'd gladly go back to Kavarna, which offers a large selection of fresh vegetarian and vegan options, from breakfast fare to salads and sandwiches.
Hinterland Brewing Co.
1001 Lombardi Access Rd., Ashwaubenon, (920) 438-8050
hinterlandbeer.com
While no longer near the Broadway District, we paid homage to the former location of the brewery when we headed back to our home base at Lodge Kohler. The shiny new brewery and restaurant, which reopened in Titletown in 2017, is far more spacious. But it has a similar urban-rustic vibe to its former location.
The main beer hall is flanked by two natural fireplaces with a long congenial beer bar on one side and a dining area with working garage doors on the other, allowing for sheltered open-air dining during the warmer season (the brewery also boasts a beautiful patio with views of Lodge Kohler, Lambeau and Titletown.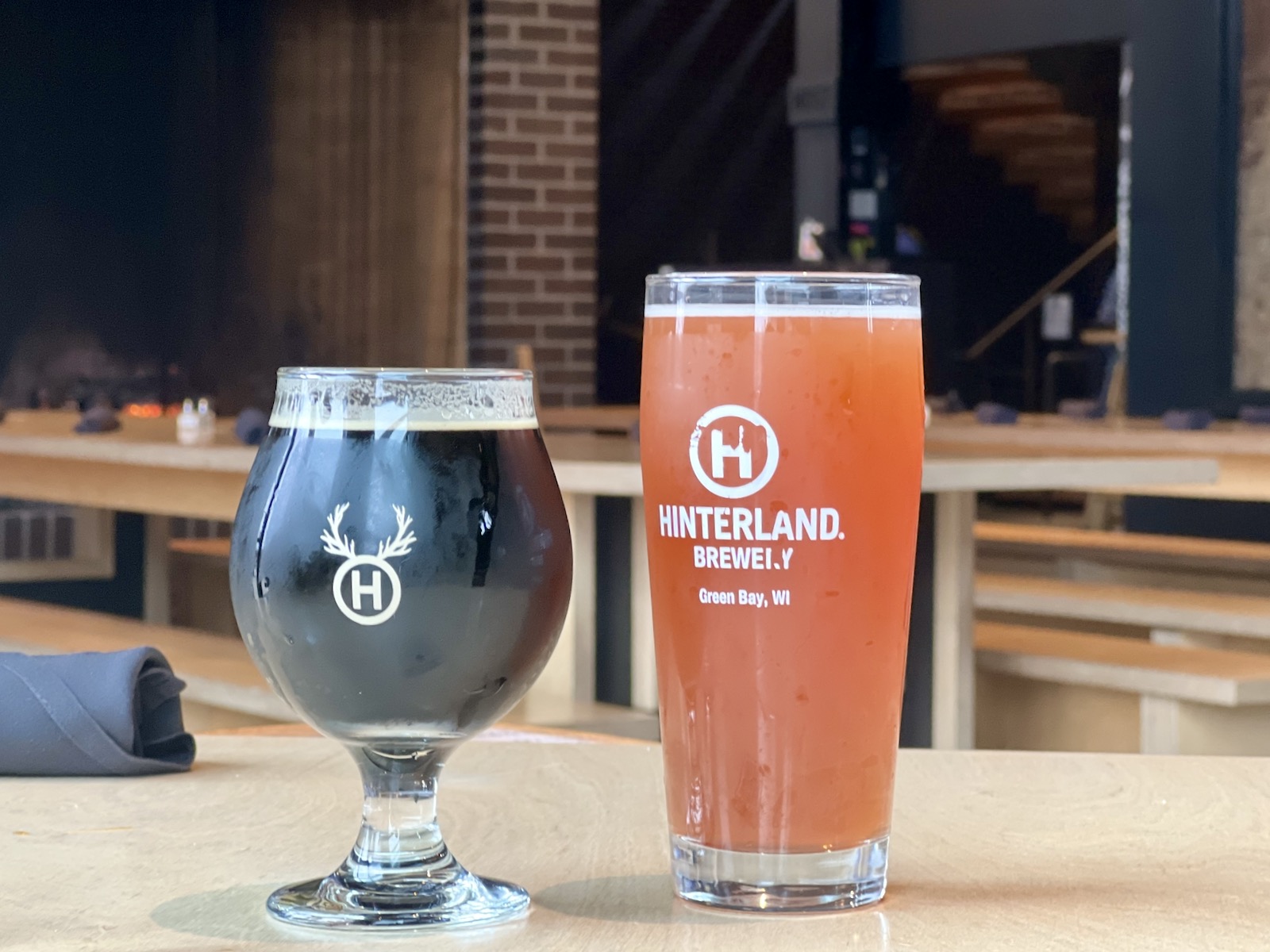 In addition to a large selection of brews, the beer hall also features a menu of seasonal dishes including shareable appetizers, tasty looking burgers and sandwiches to composed entrees like wood-fire grilled ribeye, salmon and venison meatloaf.
On our visit, we grabbed two brews (a 2021 Imperial Paczki Stout and a Cherry Wheat) and dove into plates of fried cheese curds (because… Wisconsin) and tasty Vietnamese-inspired gochujang BBQ duck wings, which were served alongside house kimchi and blue cheese dressing.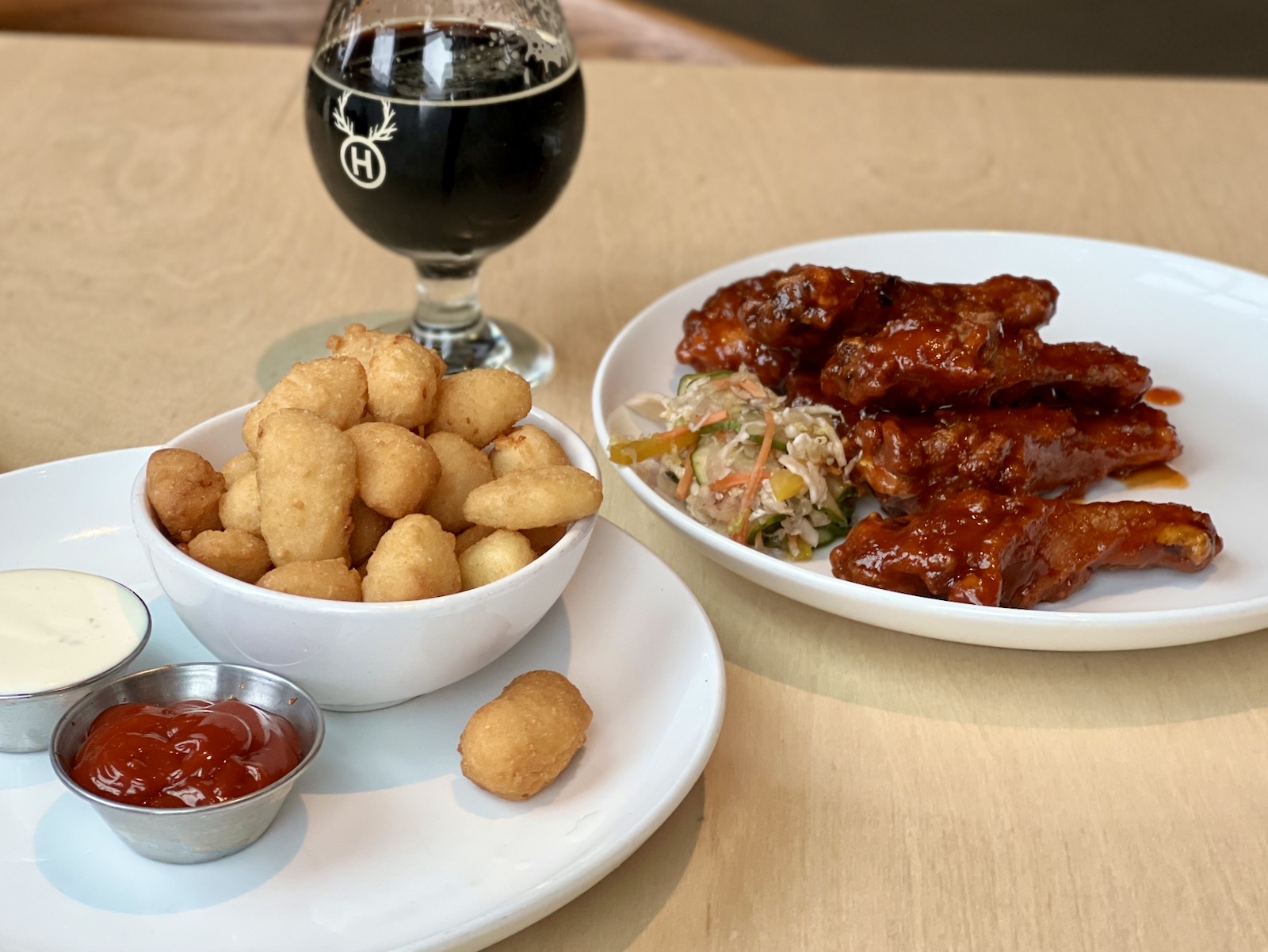 We also split one of their wood-fired pizzas, topped with an intriguingly delicious combination of prosciutto, burrata, Castelvetrano olives, calabrese chili gremolota, and pomodoro. It was smokey, rich and bright … truly fabulous.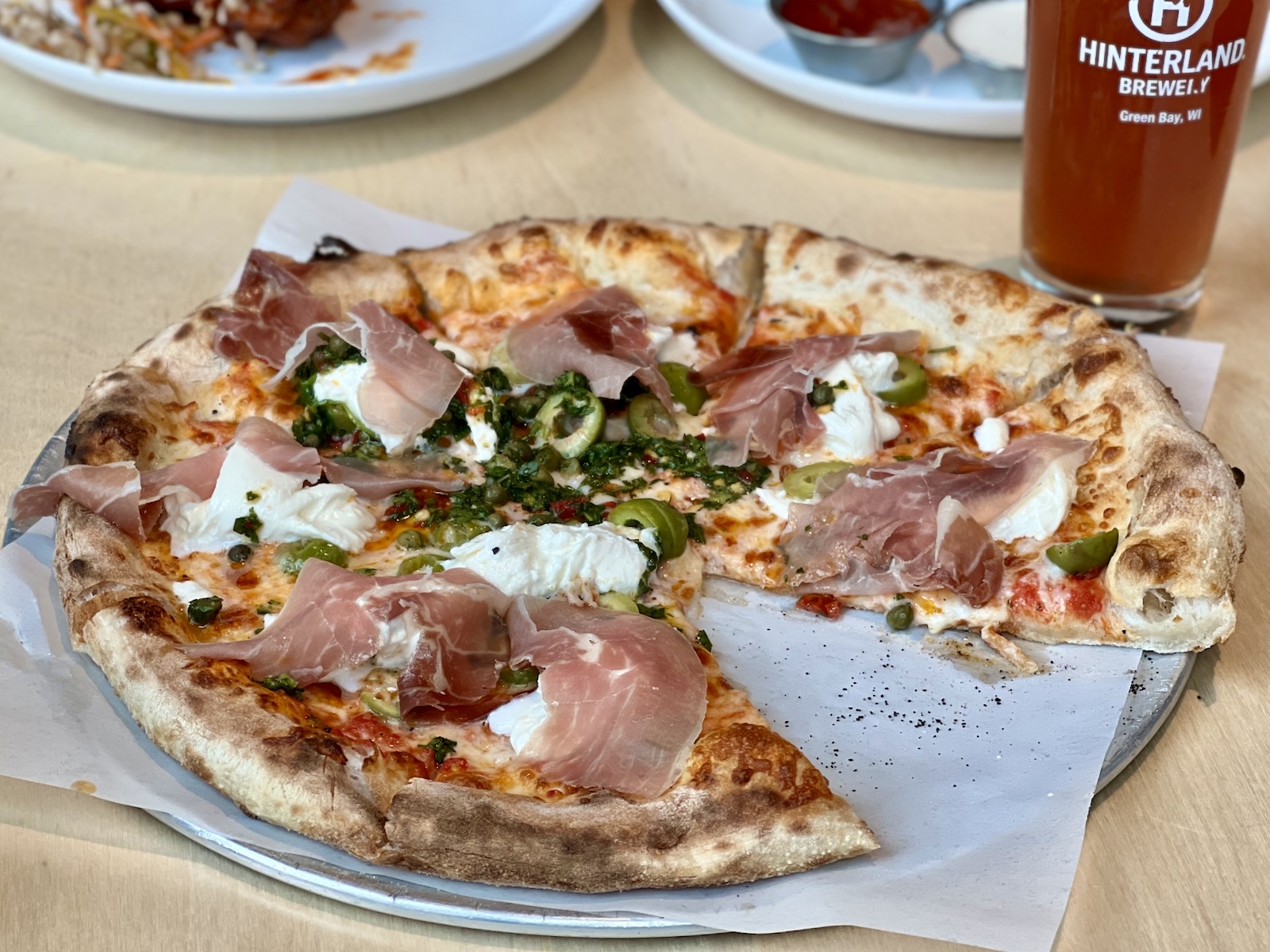 While it wasn't open while we were there, the brewery also has a second-floor space called the High Gravity Test Kitchen where they showcase experimental menus, pop-up concepts and events.
A day in De Pere
The city of De Pere wraps around both the eastern and western shores of the Fox River. Home to St. Norbert College, the city boasts a history that dates back to 1671. It's also just a 10-15 minute drive from Green Bay, making it a worthy destination to explore.
We went explicitly to explore their collection of public murals, which were the product of an art initiative, The Downtown De Pere Mural Project, which kicked off in 2018. But while we were there, we enjoyed a spectacular brunch, a walk along the Fox River and a bit of casual shopping.
Check out the full collection of murals and public art we noted here.
Brunch
Toast & Co.
2200 Dickinson Rd., De Pere, (920) 425-3056
Toastandcompany.com
The brunch scene in Green Bay really favors Sunday. So when we were searching for a great Saturday brunch spot, our choices were few… until we stumbled upon Toast & Co., an adorable community cafe where the vibe is as amazing as the scratch-made fare made with locally sourced products.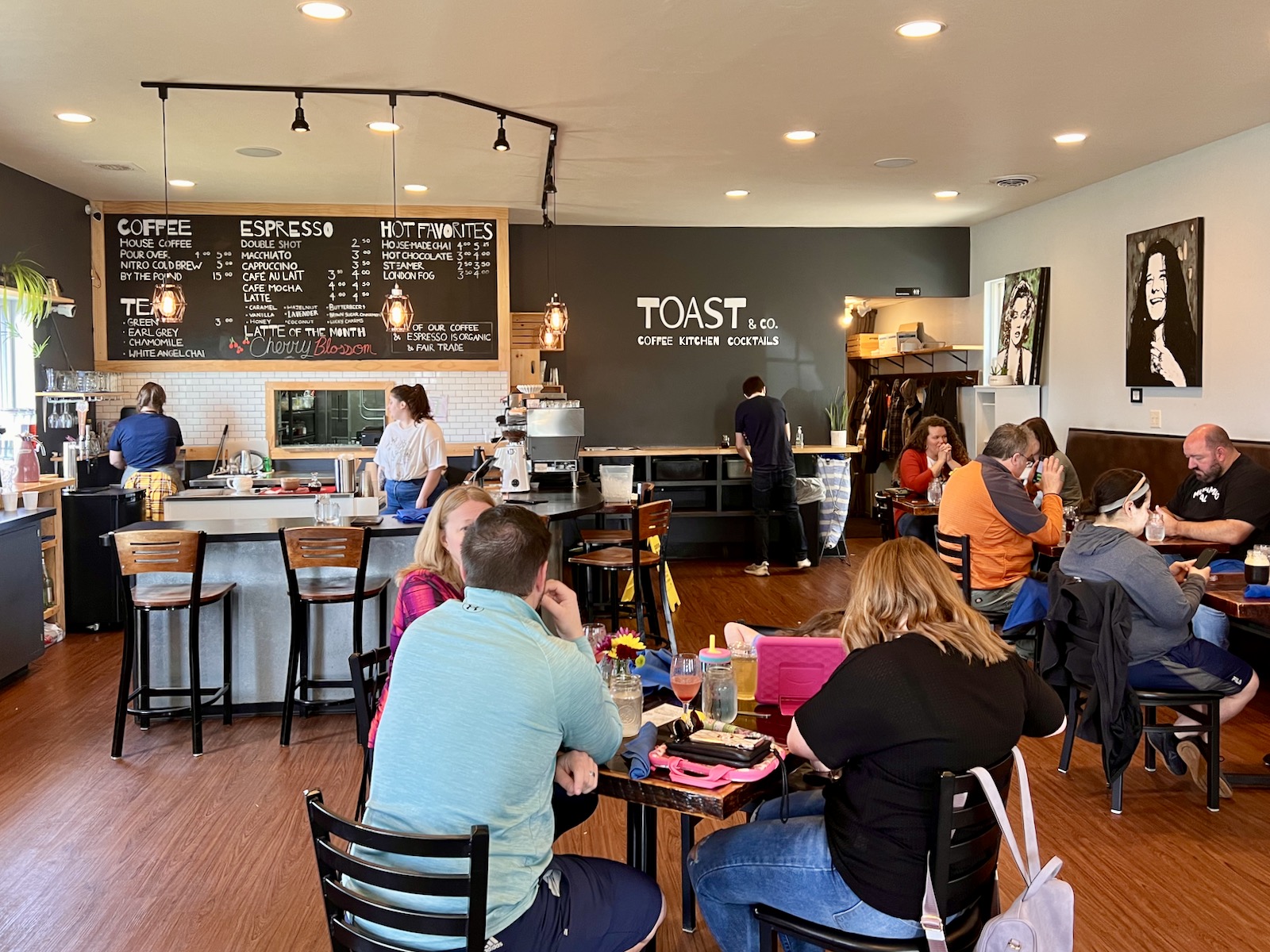 Delicious things we ate? Challeluhyah French Toast featuring housemade challah, brandied mascarpone cheese, caramelized bananas and cinnamon (scrumptious).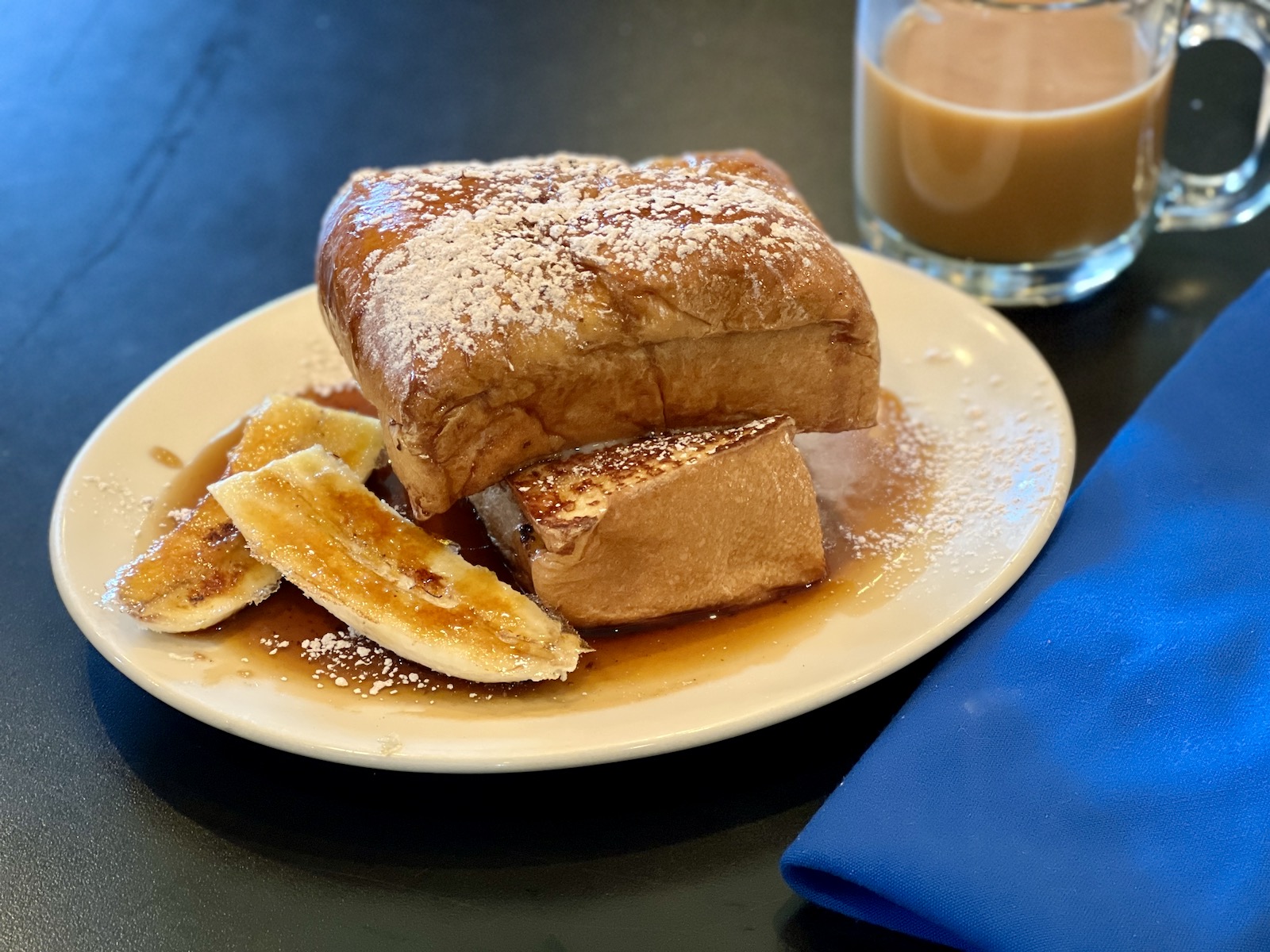 Eggs benedict. Yes, we could have gone a bit more outside the box (Toast offers six versions). But we stuck with the classic. And man, were we glad.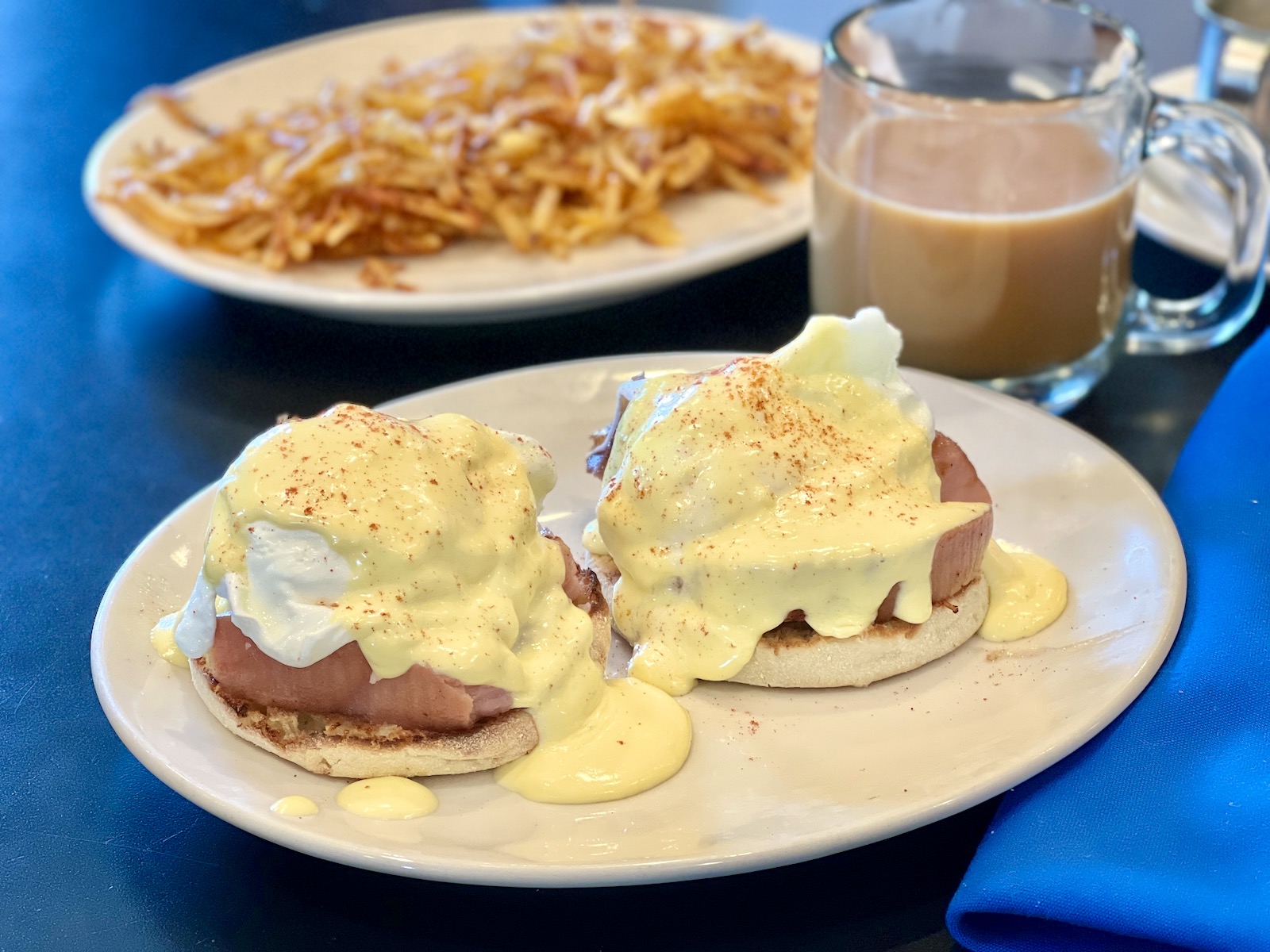 The pulled ham was tender and flavorful, the eggs perfectly poached, and that hollandaise… there are no words for the buttery goodness. Pair that up with coffee and a shareable side of extra crispy hashbrowns and we were ready to rock our day of art-finding.
Shopping
As we strolled Downtown, we also took the time to browse a few shops. Stand-outs included Locals Only Vintage Collective, an eclectic vintage shop owned by Emily Kincaid which blends the collections of five vintage dealers creating a shop offering a range of clothing styles from a variety of eras.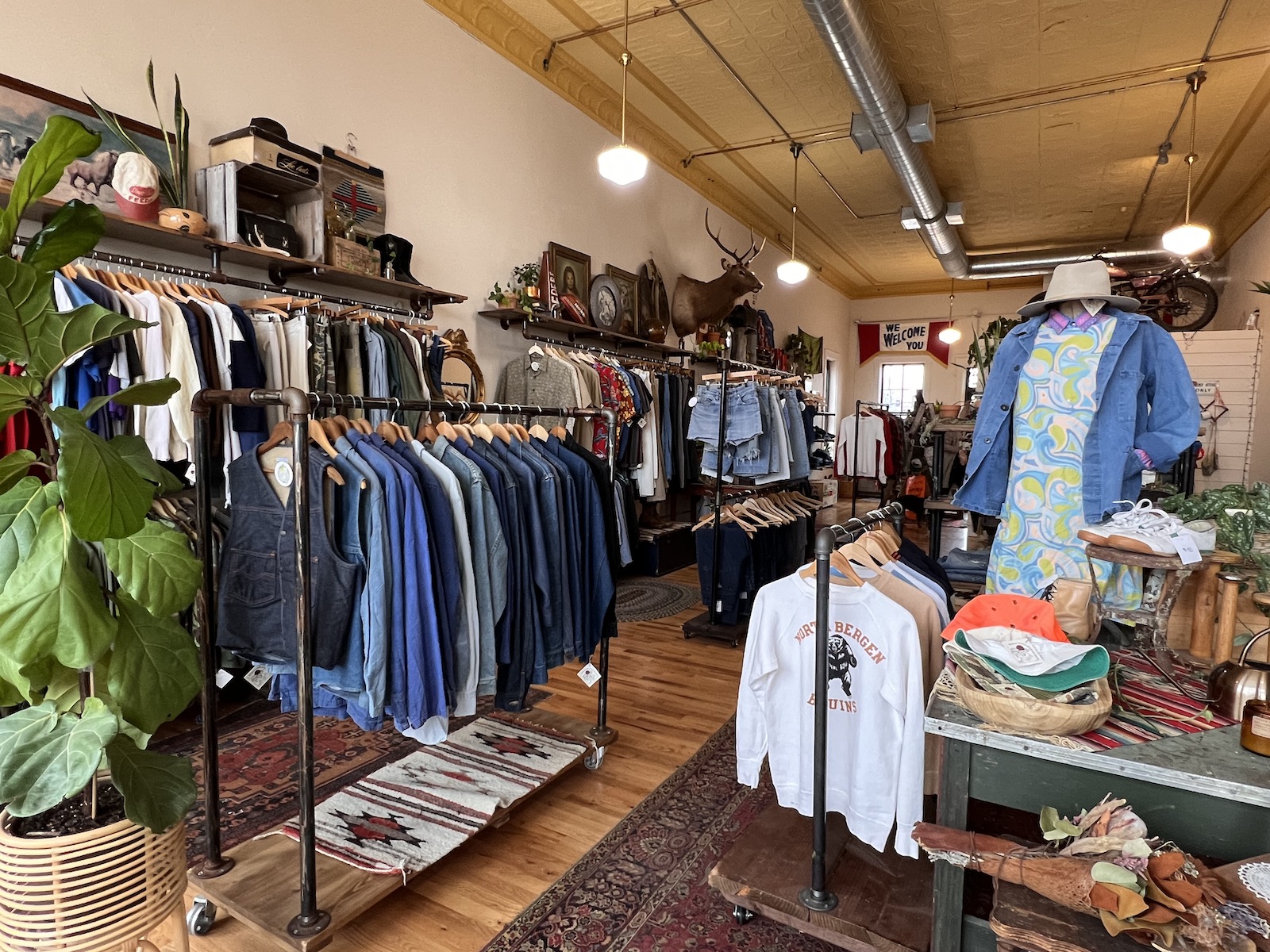 We also enjoyed perusing SmithMaker Artisan Co., a gift boutique featuring products (from skin care and jewelry to textiles, housewares and clothing) exclusively from makers in the U.S., with over half made by artisans in Wisconsin, including a few like Nourish Natural Products right here in Milwaukee.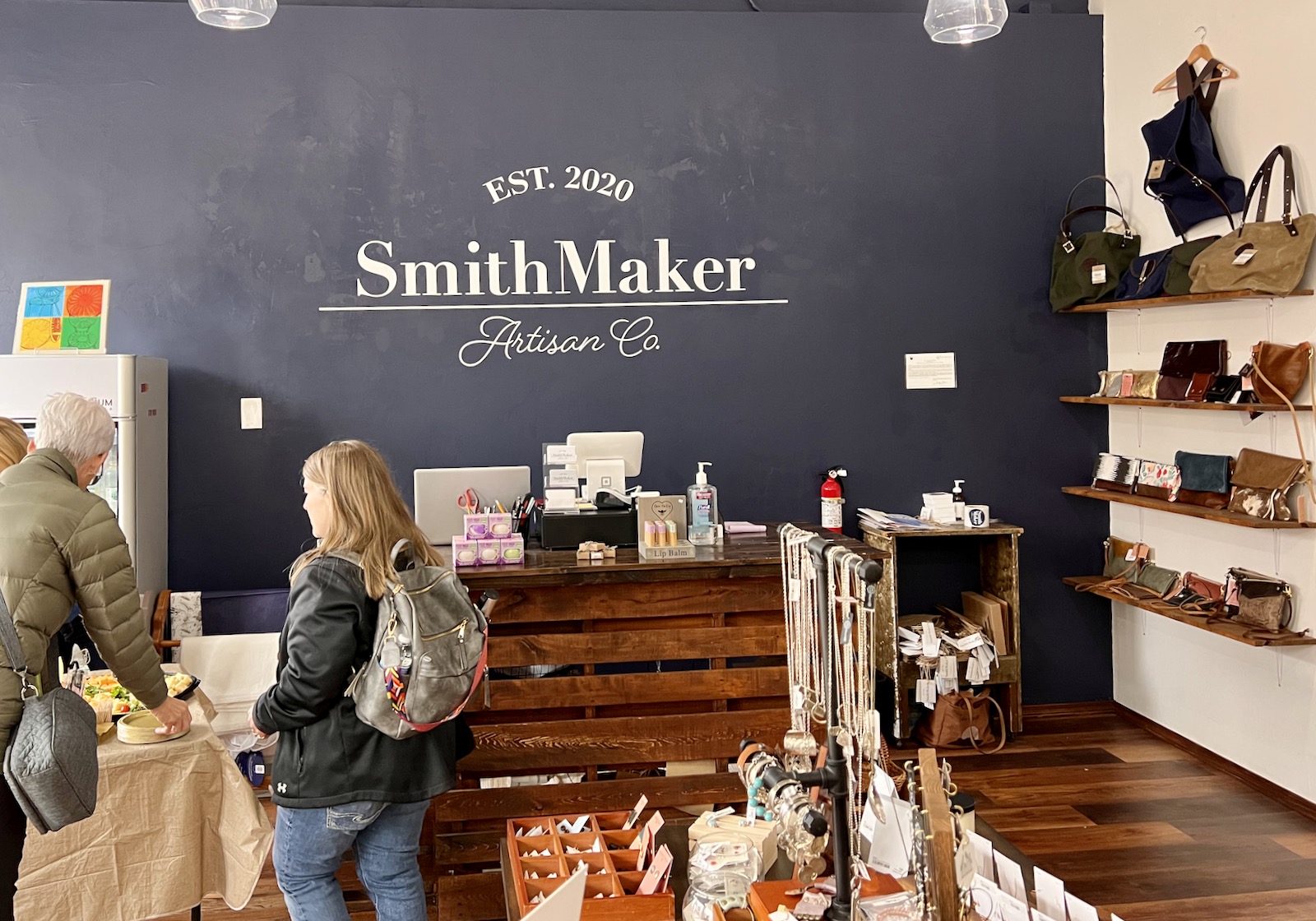 Art
If you're interested in art, DePere is a swiftly developing center for the arts, thanks to initiatives like Sculpture Walk De Pere, an ongoing seasonal public art exhibit and regular Art Walks, which regularly showcase the art of over 40 artists, plus the opportunity to explore public mural work.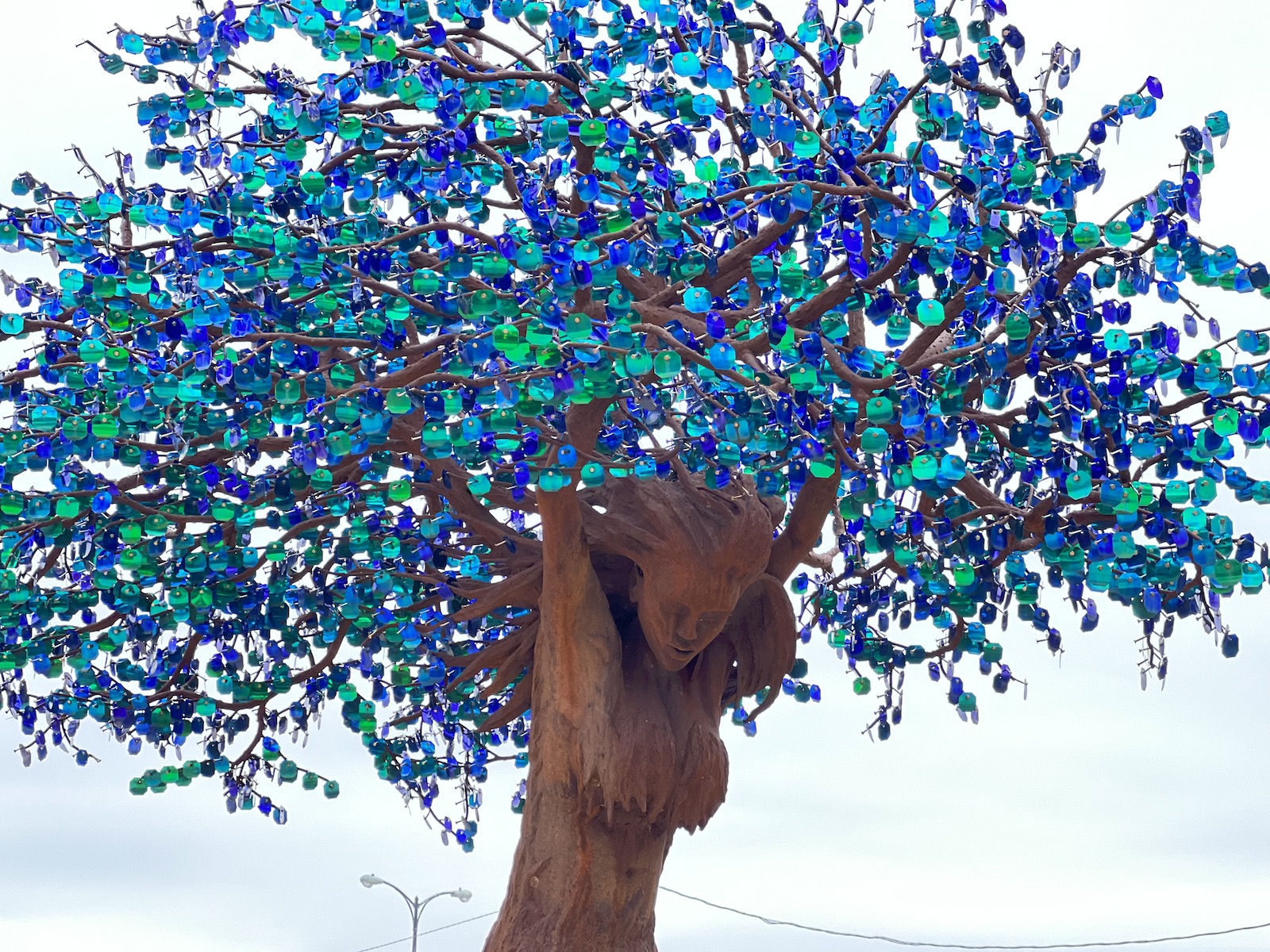 Artless Bastard, 353 Main Ave., is run by a local non-profit arts organization and features a gallery and shop as well as educational programming and studio space.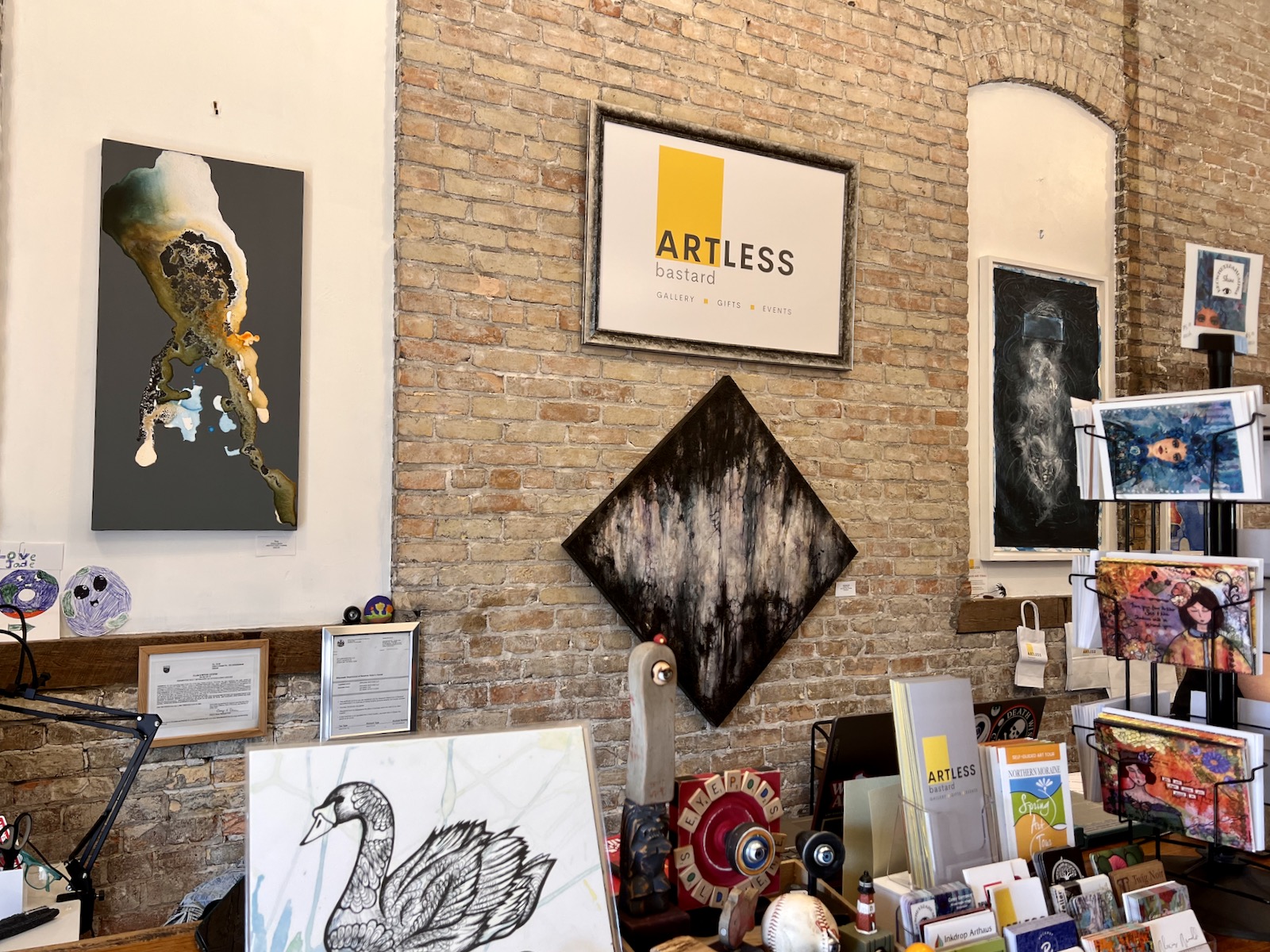 You'll also find much to see at the St. Norbert College (SNC) Art Galleries at Bush Art Center, which showcases three galleries featuring temporary exhibitions and campus-wide displays of the college's permanent collection.
Due in 2023 is the Mulva Cultural Center, a three-story exhibit and events space which will be located on the eastern side of the Claude Allouez Bridge. It will feature a 10,000 square foot exhibit hall, contemporary gallery space, a 200+ seat auditorium, a cafe and a public plaza honoring veterans.
This article was made possible, in part, thanks to a partnership with Lodge Kohler. All opinions expressed belong solely to the author.
Lori is an avid cook whose accrual of condiments and spices is rivaled only by her cookbook collection. Her passion for the culinary industry was birthed while balancing A&W root beer mugs as a teenage carhop, fed by insatiable curiosity and fueled by the people whose stories entwine with each and every dish. She's had the privilege of chronicling these tales via numerous media, including OnMilwaukee and in her book "Milwaukee Food." Her work has garnered journalism awards from entities including the Milwaukee Press Club.
When she's not eating, photographing food, writing or recording the FoodCrush podcast, you'll find Lori seeking out adventures with her husband Paul, traveling, cooking, reading, learning, snuggling with her cats and looking for ways to make a difference.